I love blogging! It's fun to share decorating and DIY projects we do around the house, but there's a lot more to blogging than that.
More and more, I've been getting questions from readers about the world of blogging and how to get started. If you're thinking about starting a blog, do it! You'll love it. It's a lot of work, but it's fun!
There are a lot of blogging resources out there and figuring out which ones are worth investing in can be a tough decision. I'm sharing my favorites below.
This page contains affiliate links. This means if you click the link and buy something, I may receive a small percentage of sales at no extra cost to you. 
Blogging ebooks
Building a Framework
Abby from Just a Girl and Her Blog wrote down everything she learned in her first two years of blogging in Building a Framework. She and her husband blog full-time, and they're dedicated to helping others build their blogs, too. If you're interested in starting a blog but feeling kind of lost, this is the place to start.
I bought Abby's book a few months into blogging, and I learned a lot. She covers everything from how to initially set up a blog to how to work with brands.
When you buy her book, you get access to the Building a Framework Facebook group, which is such an added bonus. There have been multiple times I've asked a question, and Abby is always quick to answer. Plus I've learned a lot just reading some of the discussions and questions others are asking.
Learn more about Building a Framework here.
Affiliate Marketing for Bloggers
Once you've set up your blog and your traffic is growing, Affiliate Marketing for Bloggers is a must-read. Tasha from Designer Tapped in a Lawyer's Body knows just about everything there is to know about affiliate marketing, and she's sharing it all in her ebook and video course.
(Note: Tasha only opens the course a few times a year, but you can sign up for her waiting list here so you don't miss an opening!)
I learned a lot from Tasha, and implementing her tips was really a turning point for monetizing my blog. There is so much information out there about different affiliate networks; it would take years to research all of it on your own. Tasha puts all that valuable info in one place with her ebook.
The Master package also includes tutorial videos for setting up your profiles on various affiliate networks and access to Tasha's Affiliate Marketing for Bloggers Facebook group. Tasha is so helpful, and – I know I've said this before – I learn a lot from the daily discussions going on in the group. Plus I've met Tasha in person, and she's just as awesome as she seems in her videos.
Learn more about Affiliate Marketing for Bloggers here.
What the Tech
Lesley from Chaotically Creative is my (and a lot of bloggers') go-to resource for all things tech. She really knows her stuff. A lot of us were really excited when Lesley announced she was writing her ebook, What the Tech, on all things design and technical.
In her book, she covers topics such as changing your header size, what plugins are best and how to create a cohesive brand look for your website.
With the purchase of Lesley's Master package, you get access to 26 tutorial videos and her What the Tech Facebook group, which is also a great resource. Lesley is very responsive and so willing to help others, plus you'll meet other bloggers and learn more about the tech world just from reading the daily discussions.
I did a full review of What the Tech; you can read that blog post here. Or head on over to Lesley's website for more info on What the Tech.
The Ultimate Photography Book for Bloggers
I met Aniko from Place of my Taste at Haven, and she is great! Her photography advice was fabulous, and I'm working my way through her book, The Ultimate Photography Book for Bloggers  to continually improve my photography.
In her book, Aniko covers photography basics, food photography, project photography, interior photography and Instagram photography.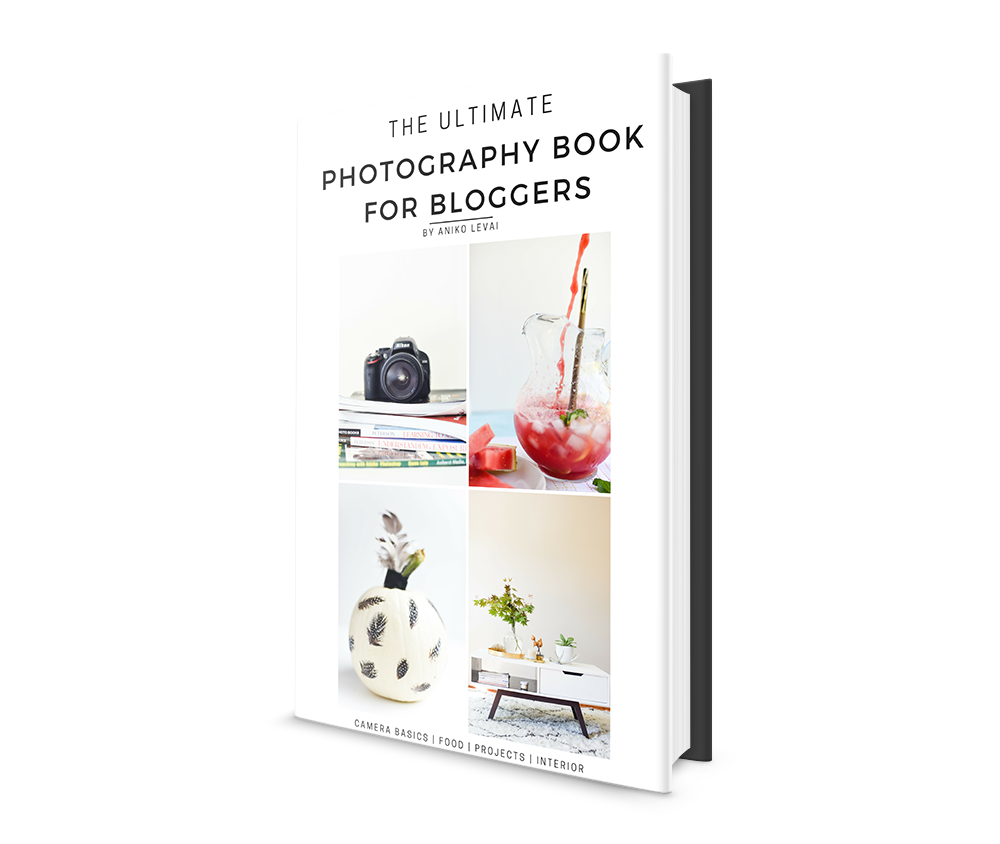 The Master Package includes presets for Adobe Lightroom, made especially for bloggers! Talk about a huge time saver! Learn more about The Ultimate Photography Book for Bloggers here.
Website: Hosting
SiteGround
There are quite a few hosting services out there, and some are better than others. Cost is important, but site speed and a great support team are, too! I switched to SiteGround in early 2016 and haven't looked back. I was really nervous to move my site, because I wasn't sure what to do if I screwed it up! SiteGround helped me transfer my site, and I've never waited longer than minute or two to talk with someone via their support online chat.
Learn more about SiteGround here.
Website: Themes
Child theme
If you go with Genesis, you're going to need a pretty child theme. I spent A LOT of time researching child themes and looking at blogs to see what I liked about different themes and what I didn't. I kept coming back to Restored 316. I first used their Tasteful theme and recently updated to their Captivating theme. I love that I've been been able to customize things to the way I want within their themes. Plus, the Restored 316 team has an awesome support team via email and Facebook group, so you'll never be sitting at home on the verge of tears because you can't get your website to look pretty.
Learn more about Restored 316 here.
Logo design
Brepurposed Design
I had Bre of Brepurposed Design redesign my logo recently, and I love it! She is great to work with and designed just the logo I was looking for.
Learn more about her logo design services here.
Photography

Content is king, but if your photos aren't good, people probably won't stick around.

Camera
At some point in your blogging career, you're going to have to decide to make the investment in a good camera. I did a lot of research on this and talked to numerous bloggers before making my final decision. I bought the Canon EOS Rebel T5i, and I love it. My pictures are so much brighter and clearer; I can't believe I didn't invest in a quality camera sooner.
Lenses
For close up shots, the 50mm lens is a game changer.
External flash
An external flash is a MUST for taking photos in dark spaces like bathrooms or rooms without much natural light. I'm obsessed with mine. I really can't believe I waited to so long to get an external flash! I use this one.
Lighting kit
A lighting kit is so helpful. No more crossing your fingers the sun is shining on the day you're taking pictures for your next blog post!
PicMonkey
For editing photos, PicMonkey is an easy tool for beginners. I use it to edit all of my photos and to create my pinnable images for my blog posts.
Social media: Pinterest
Tailwind
Pinterest likes it when you share a mix of your content and other's content. Where to find quality content from your blogging friends? With Tailwind Tribes! This feature takes all of the work out of searching for other quality pins to repin.
Sign up with my referral link here and you'll get a free month of Tailwind!
Ebook: Pinteresting Strategies, from 0-200k page views with manual pinning
There's a lot of debate about Pinterest schedulers vs. manual pinning (or a combination of both), and you have to figure out what works for you. If you're interested in learning about manual pinning and how to stay sane while keeping track of all of your pins and boards, Carly of Mommy on Purpose lays out her manual pinning strategy and how its helped her drastically grow her pageviews in her Pinterest Strategies ebook.
Learn more about the Pinterest Strategies ebook here.
Conferences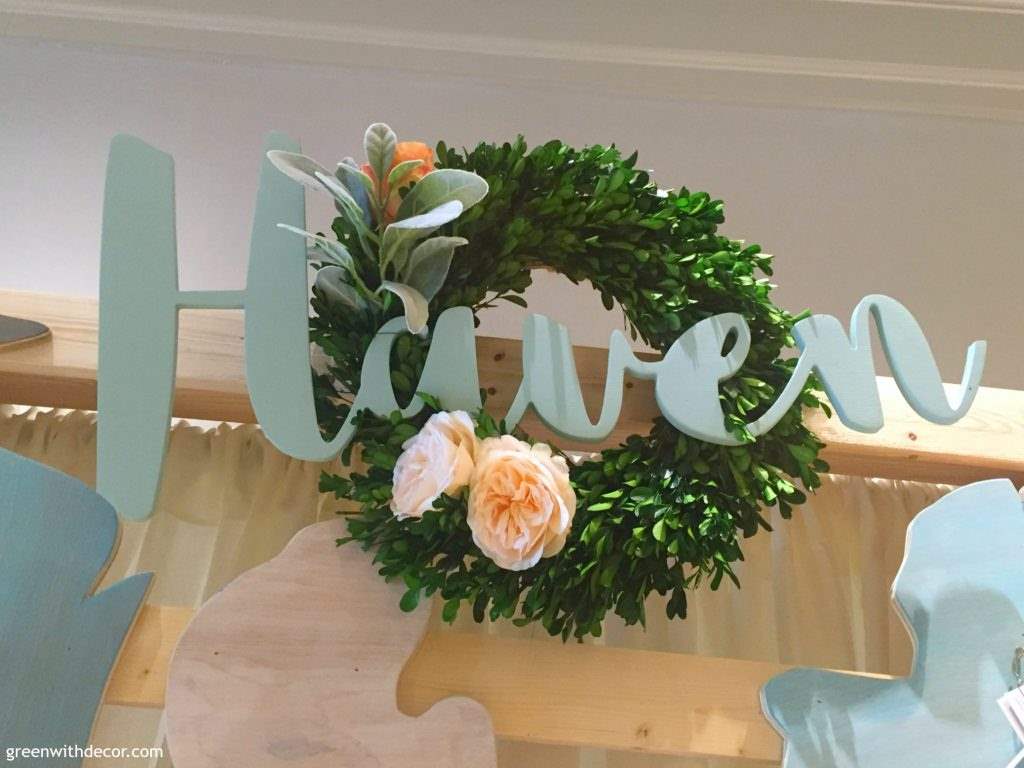 Haven Conference
I attended Haven Conference for the first time in the summer of 2016. It was one of the absolute best things I've done to grow my blog. I can be quiet and was terrified I wasn't going to have anyone to talk to there. So not the case. I can't say enough good things about it! Read my full recap of the conference here.
Read my recap of Haven 2017 here. (Spoiler: I got to meet Clint Harp from Fixer Upper!)
I'll keep updating this list as I discover helpful blogging resources and tools.

If you want to save this page for later, remember to bookmark it or you can pin it here: