Hi! I'm Meg.
Thanks for stopping by, I'm excited you're here! I hope you find some good tips and ideas–and are inspired to take on your own renovation or decorating project.
My husband Kalen and I are currently decorating, renovating and DIY-ing our way through our house in Milwaukee, Wisconsin.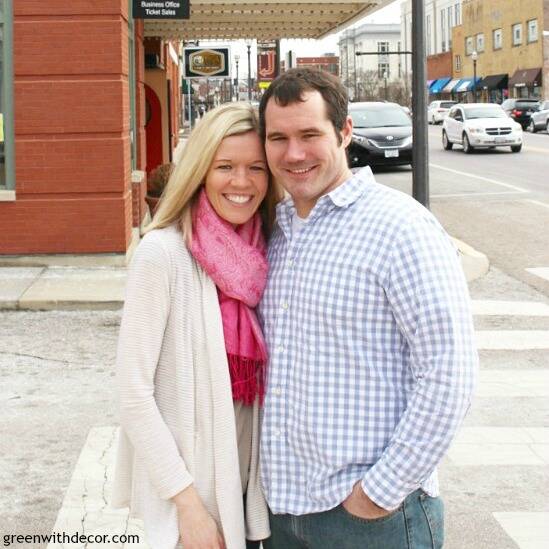 I believe any house can become your dream home with some easy, affordable decorating and DIY projects. If I can do it, you can do it.
After decorating (and redecorating) a few houses – and admiring beautiful homes on Pinterest wishing ours could look like that – I've learned everything I could about home decor shopping on a budget, how to decorate a room from start to finish, furniture painting and DIY projects, and I love to share it all with my readers.
I've always enjoyed writing and started this blog in January 2015 as a way to combine writing with home renovating and decorating.
My favorite color is green, and I wanted to somehow include "green" in my blog name. Kalen and I were brainstorming blog names, and he came up with "Green With Decor." I loved it!
We are big fans of renovating old houses and have taken on two so far – one in Cincinnati and one in Milwaukee. Both renovations included complete kitchen and bathroom remodels.
Here in Milwaukee, we bought a fixer upper and have had a blast renovating the entire house. We knocked down a wall, refinished old hardwood floors, got new carpet, painted every wall and piece of trim in the house, remodeled a bathroom, gutted and renovated the kitchen, demo-ed a family room full of wood paneling, added patio doors to the backyard … the list goes on.
You can see the full before-and-after house tour here.
It's been so much fun! I love the way a renovation can totally transform a space. I'd encourage everyone to buy a fixer upper. You can truly make it yours!
I think everyone can make their home into something they love – even on a budget. If you get creative in how you use a space, shop around and DIY some things, your home can look exactly how you want it to!
A little more about Meg:
I grew up outside of Milwaukee and went to school at Xavier in Cincinnati. Kalen, a Dayton grad, and I met at a bar in Cincinnati during a Xavier/Dayton basketball game. Xavier won. 🙂
We were married 3 years later.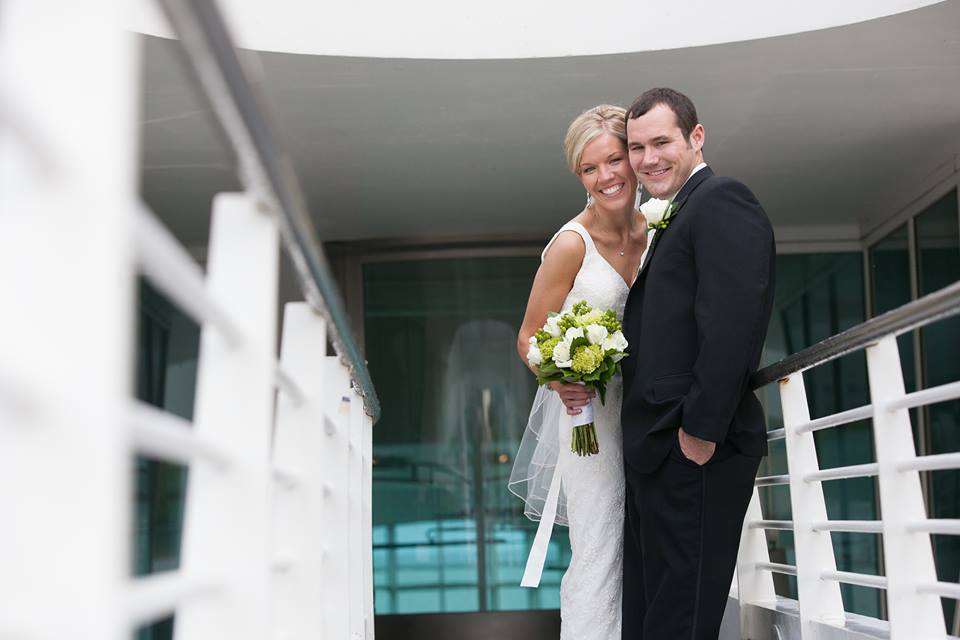 We named our puppy Oakley after the Cincinnati neighborhood where our first house was. Here we are on the day we picked her up!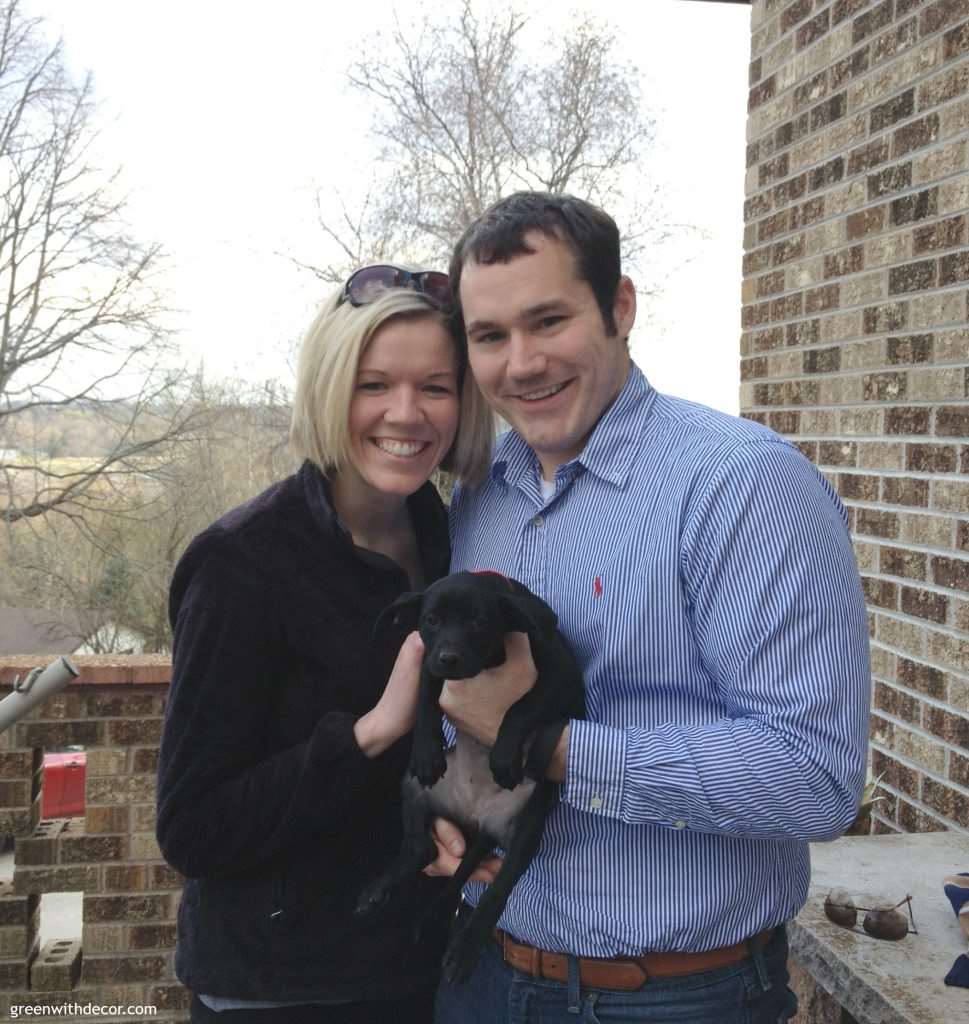 I also spend my time reading (love a good book!), painting furniture, doing Pilates, shopping for home decor items and traveling.
I love country music. I've seen Phil Vassar at least 15 times, and we got to meet him twice!
I love hearing from readers and talking about ideas for the next project! Send me an email ([email protected]) if you have a question or just want to chat!

Want to read more posts like this?
Follow along: Get my emails | Facebook | Pinterest | Twitter | Instagram