It's no secret I love green around here. In case you were wondering, it's not a new thing. That love affair started a long time ago.
When I was maybe 12, and already way into decorating (who else loved to rearrange the furniture in their bedroom at that age?), my mom decided we were going to redecorate the kids' bathroom, and I could pick everything out. With her approval, of course.
I was so excited!
Guess what wall color I chose? I don't know the actual name, but it was a pale yet somehow still kinda bright green. I also picked out a shower curtain with green, blue, white, pink and purple. I'm sure my brothers were really happy with me.
Well the shower curtain is long gone (maybe not my best design decision), but the green walls have been in that bathroom for a long time. My parents are renovating the bathroom, and I'm excited to share the design plans today.
But first, the before pictures with those cool green walls: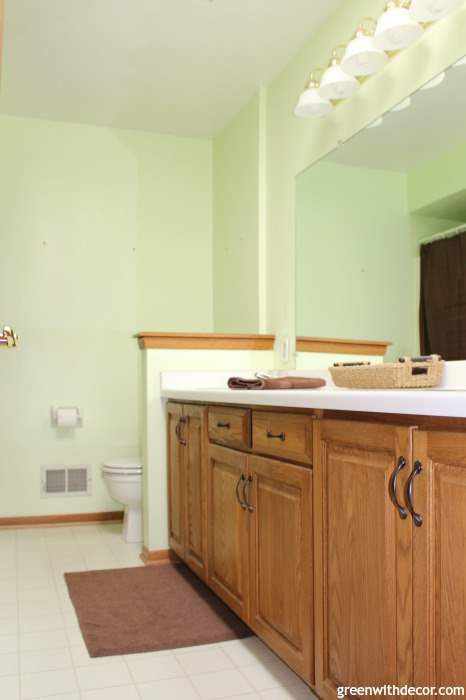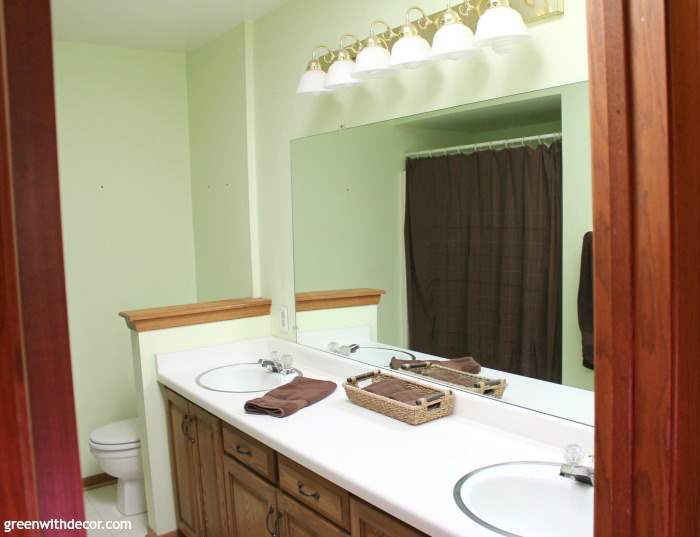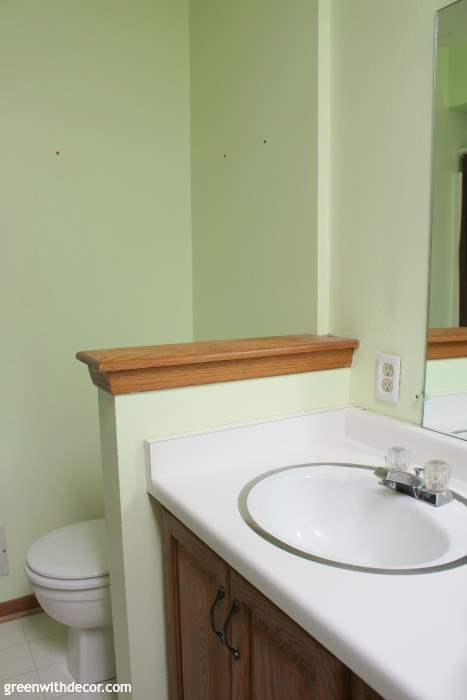 This post contains affiliate links. This means if you click the link and buy something, I may receive a small percentage of sales at no extra cost to you.
Ready for the bathroom renovation plans?
Click any of the images below for more info. (You might have to double click on mobile.)


Isn't it pretty?! Something about white and silver just gets me every time.
Plus the walls will be a shade of light blue, and the tub will be done in white subway tile. The floor will be something light and neutral.
I've said before I get my love for decorating from my mom, and you can see why with her design choices here.
And clearly my mom and I have really similar decorating tastes. Every time my mom was debating between options for something, we'd review together and usually end up with the same top pick.
Room renovations get me so excited. (Even more so when I don't have to physically live through them!)
Here's the bathroom renovation list:
You get it, new everything! What's your favorite part of the design?
I'll share renovation progress as we go along!
Remember to bookmark or pin this post if you want to save it for later!


Want to read more posts like this?
Follow along: Get my emails | Facebook | Pinterest | Twitter | Instagram