Thank you Onelink by First Alert for sponsoring this post. A smart home should start with smart protection and Onelink by First Alert welcomes you to a smarter, safer home.
Now that we have a daughter, I find myself worrying about ALLLLLLLLL the things. Who's with me?
Well, worrying while also trying to simplify as much as possible because there just isn't enough time to get it all done anymore. Anything 'smart' we can do from an app on our phone and I'm in!
We've been making small changes around our house to make it smarter and safer for our little explorer. She's currently crawling all over the place and somehow is almost a year already. HOW did that happen so quickly?!
One of our most recent changes is safer, smarter and fun, which is a win in my book.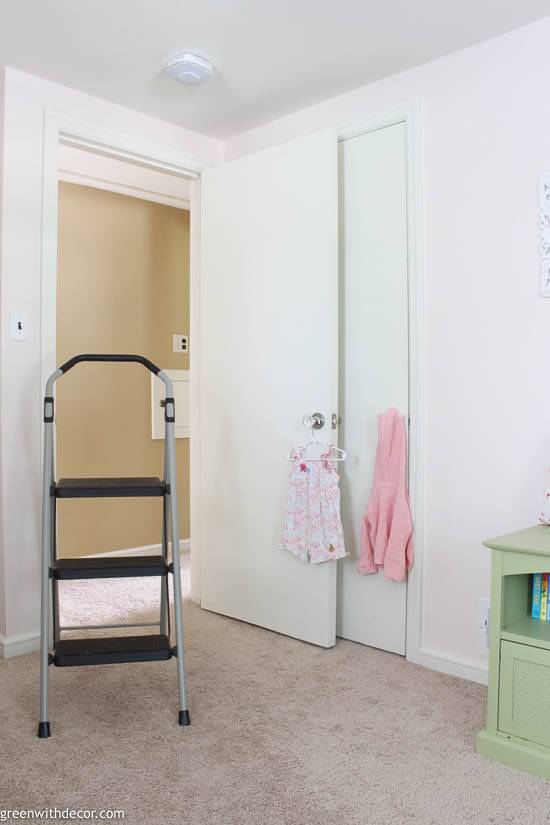 We installed the Onelink Safe & Sound in our daughter's room, and it's awesome. The safety features give this momma peace of mind, and it has a built-in bluetooth speaker so we can easily jump into family dance parties.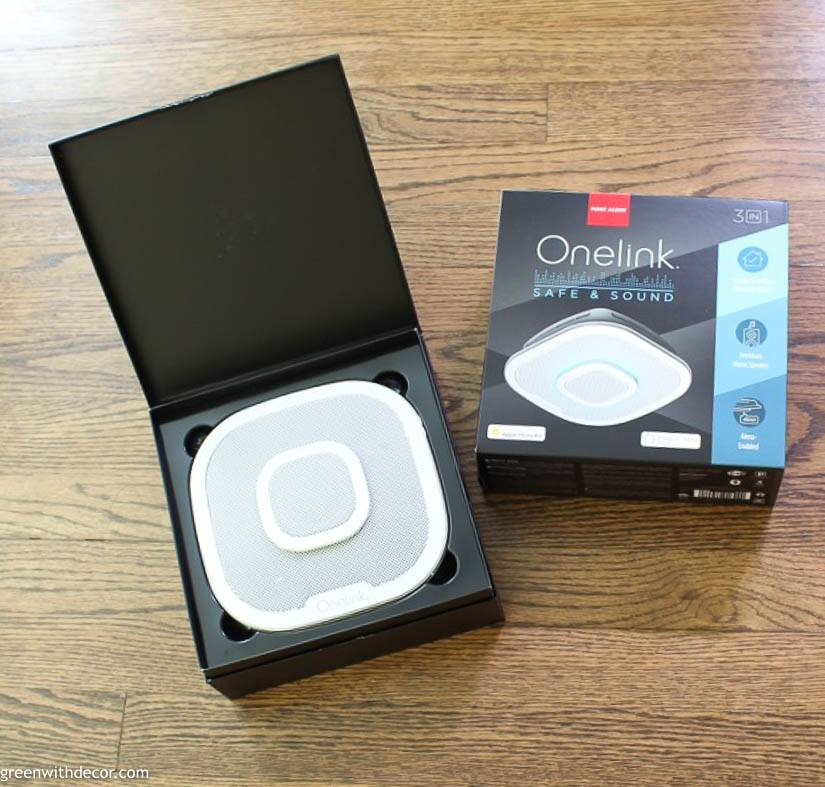 It's so much fun to put music on while we're playing in the nursery, and the sound is just as clear as when we have any other bluetooth speaker on.
I love that instead of having our phone or a speaker out, both of which our daughter zeros in on in approximately half a second even when surrounded by a mountain of books and toys (how do they know?!), we can just turn music on and it plays from the ceiling – out of her reach!
Then we don't have to worry about her grabbing a nice speaker and slobbering all over it or knocking it to the ground.
The built-in nightlight is another favorite feature. You can select pretty much any color your little one dreams of. Plus you can adjust the brightness, all right from your phone.
I have a feeling that'll be a fun one when our daughter's at the age where she just loves whatever her favorite color of the day is!
Speaking of smart, the Onelink Safe & Sound also has voice alerts. With the Onelink Home app, you can name each alarm based on what room it's in, so if there's an emergency, the alarm has voice alerts to tell you where it's happening and what type of emergency it is.
You can get push notifications whether you're home or away so you'll always know if your home is safe.
Basically, this 3-in-1 product is super convenient, keeps our daughter safe, plays our favorite music and makes our lives easier, so we love it.
Somehow the kids always end up with all the best stuff in their rooms, huh?! Funny how that happens. Her wardrobe is definitely cuter than mine, too!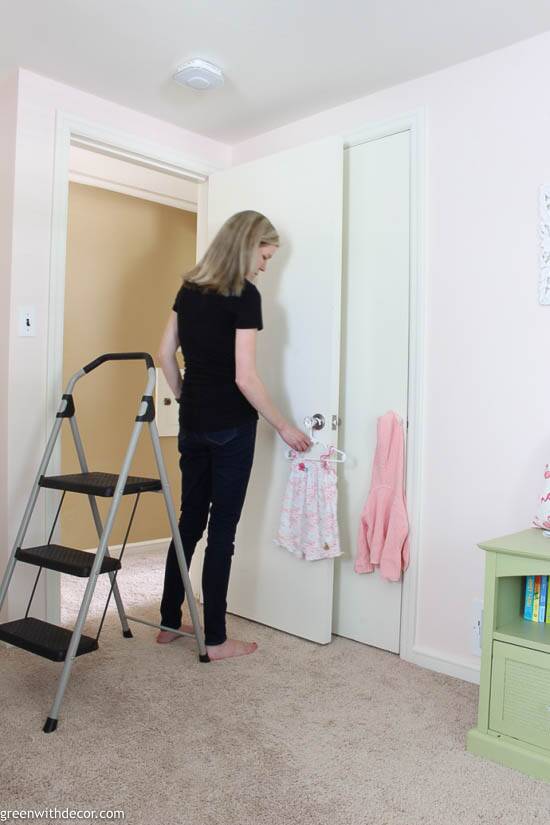 Well in our room, we also got something pretty cool. Gotta keep mom and dad safe, too! (A reminder you should have alarms in each bedroom and on every level of your home!)
We got the Onelink Smart Smoke & Carbon Monoxide Alarm, which offers 2-in-1 protection against smoke and carbon monoxide.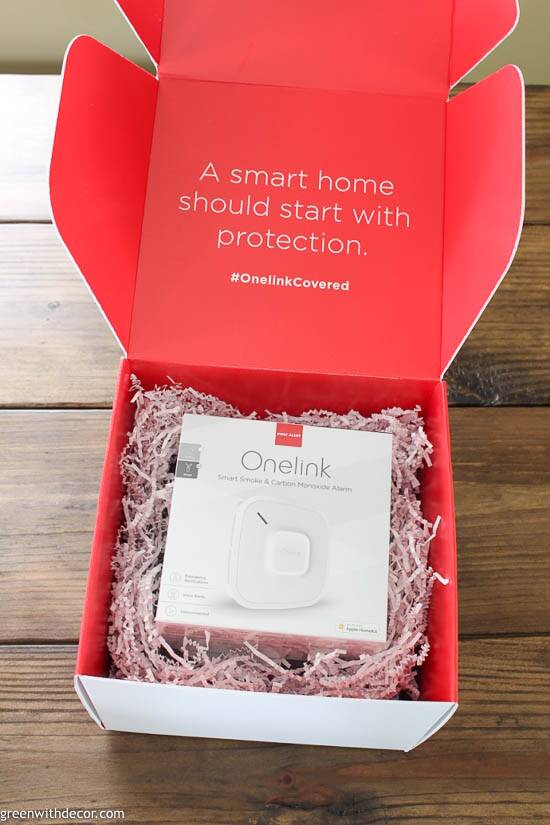 We have the hardwired version, but Onelink by First Alert offers a battery version as well if your house is set up for those.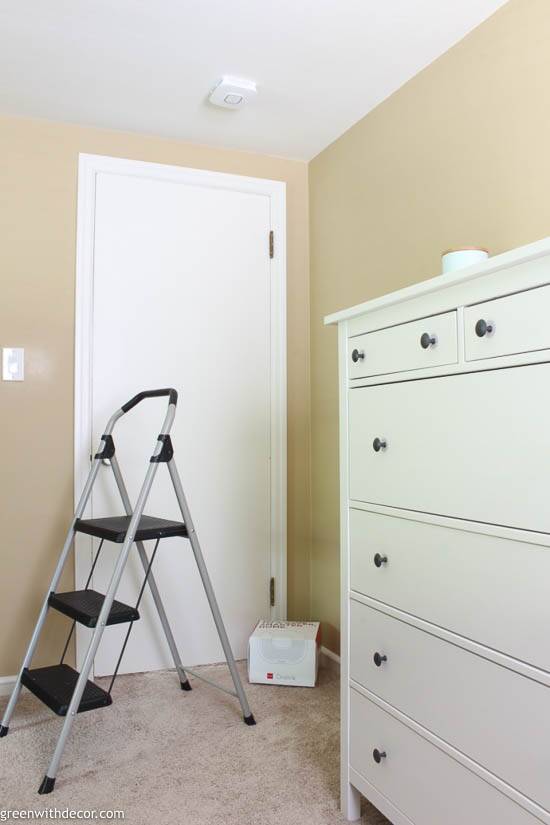 The Onelink Smart Smoke & Carbon Monoxide Alarm has the same voice alert and push notification technology, so if there's an emergency, you'll get notified and know what type and where it's happening whether you're home or not.
Both alarms were easy to install.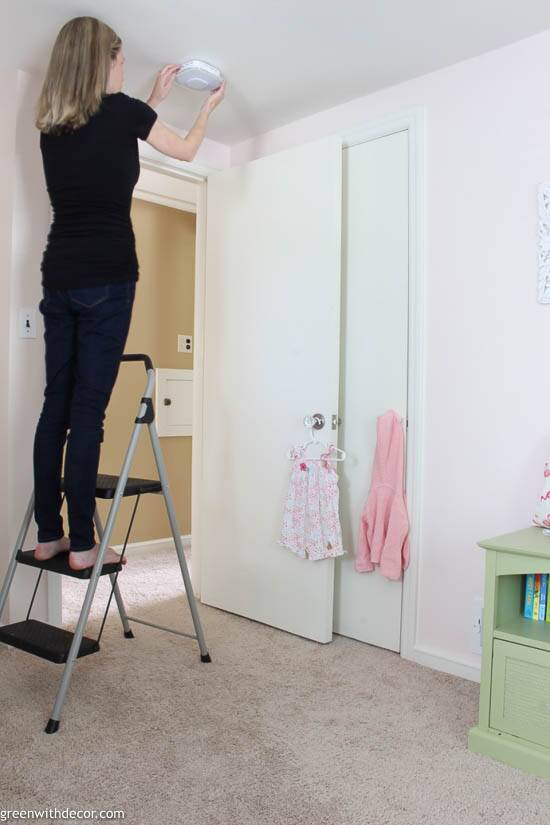 The app walks you through the installation and setup process.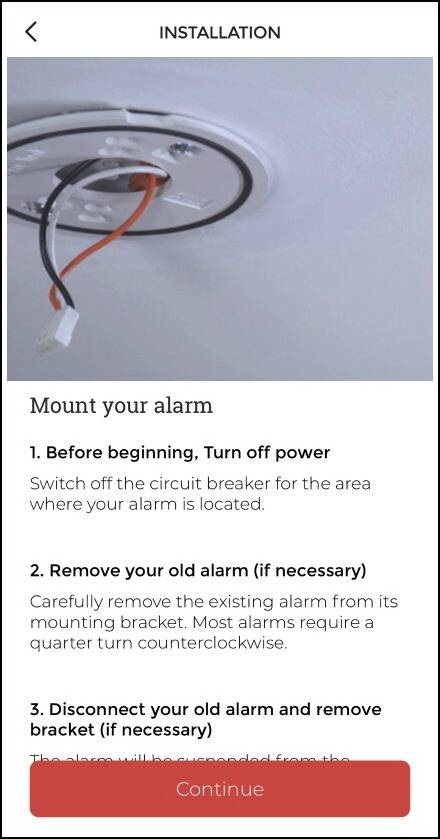 I like the sleek designs and that the alarms are easy to mix and match throughout your house no matter which style you get for various rooms.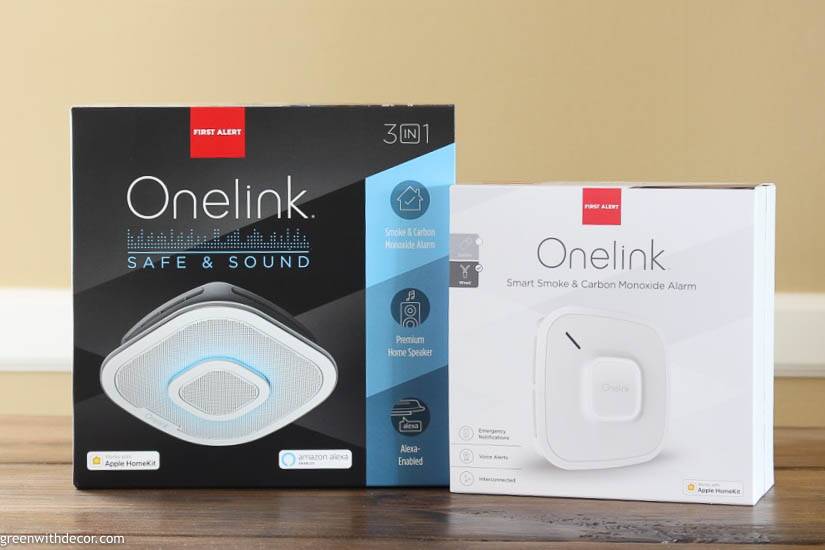 These alarms are good for ten years. It's always a great thing to check something off that never ending to-do list for the next 10 years!
Like any alarms, they should be tested regularly. With a million things going on at all times, I love that we can easily test our Onelink alarms right from our phones.
You can learn more about the alarms in this video:
If you want more info on either alarm or Onelink by First Alert in general, be sure to head to their website!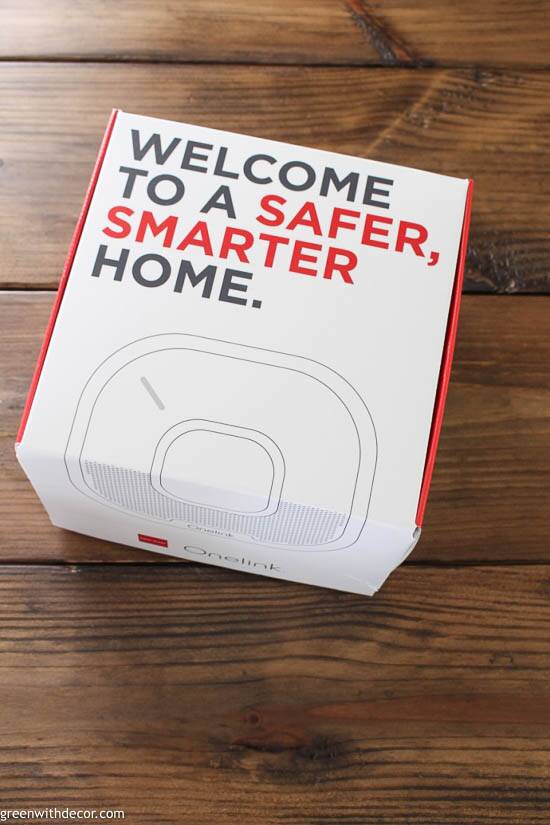 Do you have any other fun, smart, convenient safety ideas? I'd love to hear them! We have to start baby-proofing before the crawling gets the better of us!
Remember to bookmark or pin this post if you want to save it for later!

Pin it!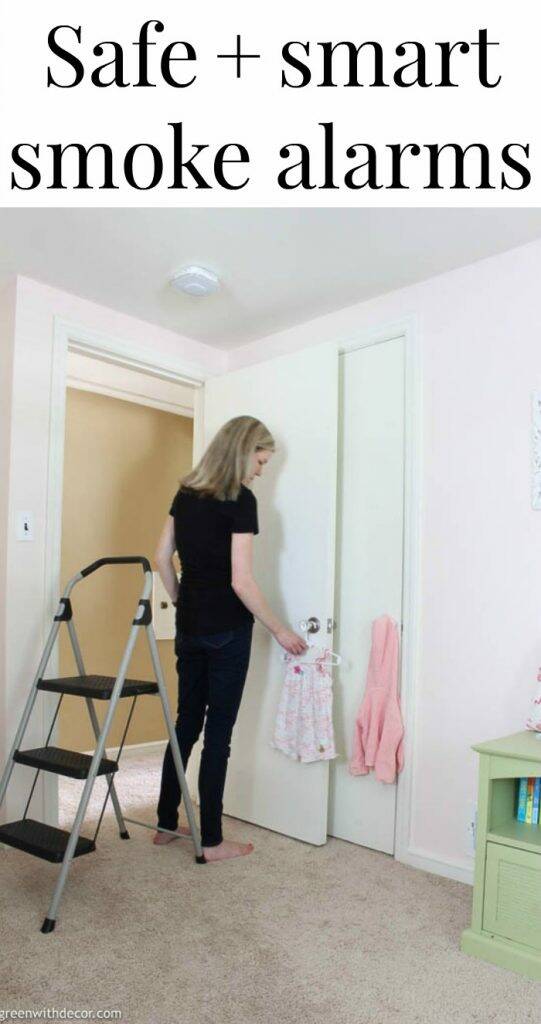 Want to read more posts like this?
Follow along: Get my emails | Facebook | Pinterest | Twitter | Instagram