Disclosure: This post is sponsored by Uncommon Goods. All opinions, images and love of unique gifts are 100% mine.
This post contains affiliate links. This means if you click the link and buy something, I may receive a small percentage of sales at no extra cost to you.
Kalen is great at finding unique, perfect gifts for people. For Father's Day last year, he was looking for a clever present for his dad, and we came across Uncommon Goods.
We found this gardener's tool seat, and his dad loves it.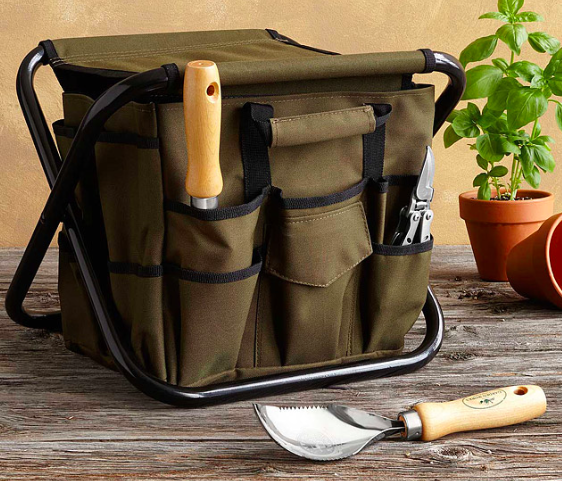 I've been looking around the site since, because they have cool, unique stuff. The more I read about the company, the more I liked it.
Half of their products are made by hand, and the lowest-paid seasonal worker starts at 50% above minimum wage. Isn't that crazy nice?! If I'm going to give my money to a company, those are the kind of companies I want to support!
With Mother's Day coming up (how did that sneak up already?!), I've spent some time on Uncommon Goods' site again lately. I love buying unique gifts that I know the person I'm giving them to will love.
I thought I'd share some of my favorite finds with you guys – in case Mother's Day is sneaking up on you, too!
To make it really easy, Uncommon Goods even has a Mother's Day section. Hey, I'm all about easy.
Some of my favorite items here are:
Wine soaps
If your mom loves wine, this is a cool gift. I love how unique they are. There are four scents: Chardonnay, Cabernet, Pinot Noir and Pinot Grigio. Learn more.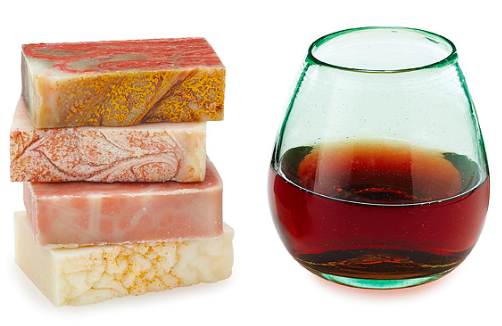 Another cool thing about Uncommon Goods is that they share the story behind the artist/designer of each product so you know you're supporting a real person behind the product. I love that personal touch.
A woman named Heather makes the wine soaps, and she got started by taking a soap-making class when she was looking for a new hobby. I had fun reading the stories behind the different pieces.
What I Love About Mom by Me Book
This is a fun gift for just about any age. It would be so cute to have a little kid fill this out, but it would be just as meaningful for someone grown to give it to their mom as well. Learn more.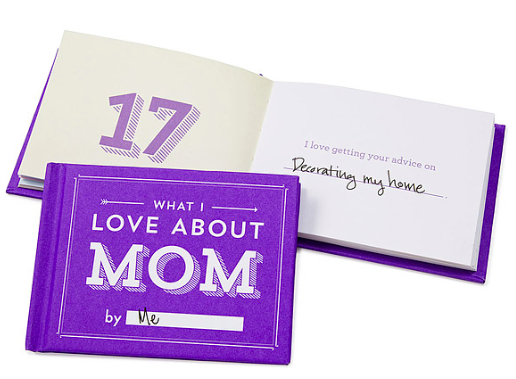 There's a Mother's Day section for wives, too:
I'm not even a mom, and I was picking out things for Kalen to get me! 🙂
Pedestal Jewelry Holder
I love anything that keeps jewelry organized in a pretty way; you guys may remember I did a blog post on organizing jewelry. If your mom has lots of jewelry (most of us ladies do!), this would be a fun piece to help her keep it all organized. Learn more.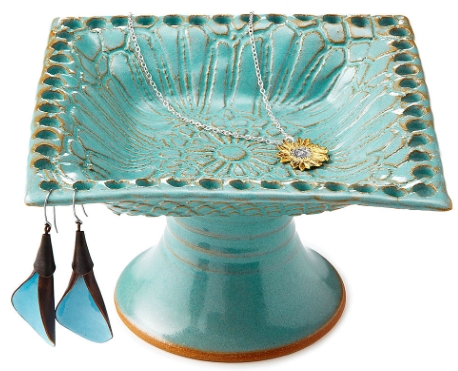 Uncommon Goods has a huge home decor section. I'm almost sorry for telling you about this, because you'll probably spend far too long oohing and aahing over the fun pieces like I did.
I spent some time looking through was Personalized Gifts section, too.
Scratch Map
For the mom that loves traveling. This is a fun way to display and keep track of everywhere she's been – and can serve as inspiration for planning the next getaway! Learn more.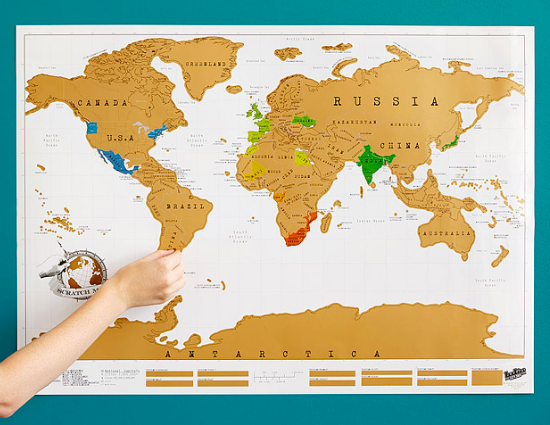 My Family Cookbook
This would be fun to pass around the family and have everyone fill in their favorite dishes mom makes. Learn more.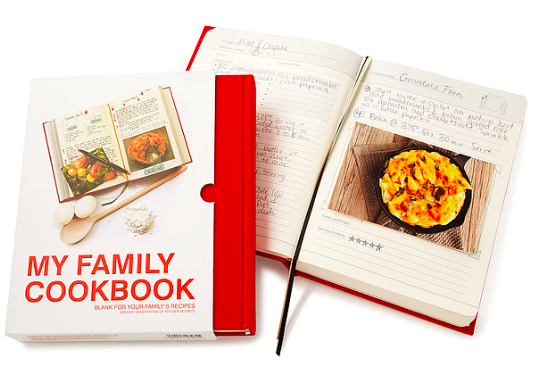 So what's your favorite find? Aren't these fun gifts? I know I've said this already, but I just love how unique they are and how there's a story behind the pieces.
Happy Mother's Day shopping!
Remember to bookmark or pin this post if you want to save it for later!


Want to read more posts like this?
Follow along: Get my emails | Facebook | Pinterest | Twitter | Instagram