An easy DIY tutorial for how to use furniture glaze on an old tile or a piece of furniture.
When we were decluttering recently, I came across an old tile. I was about to toss it, and then my DIY brain kicked in and thought it would be perfect project for furniture glaze.
Of course I had to keep it.
Here is now: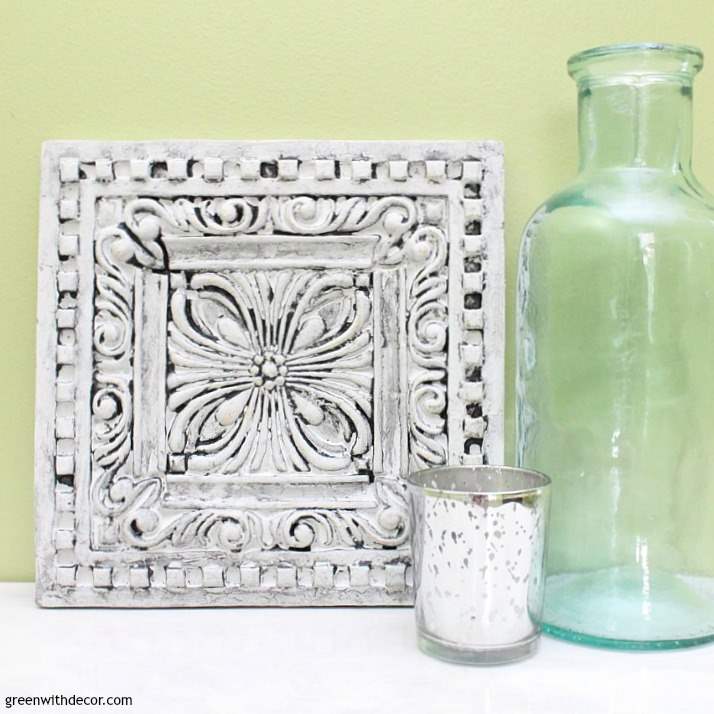 Would you believe it started like this?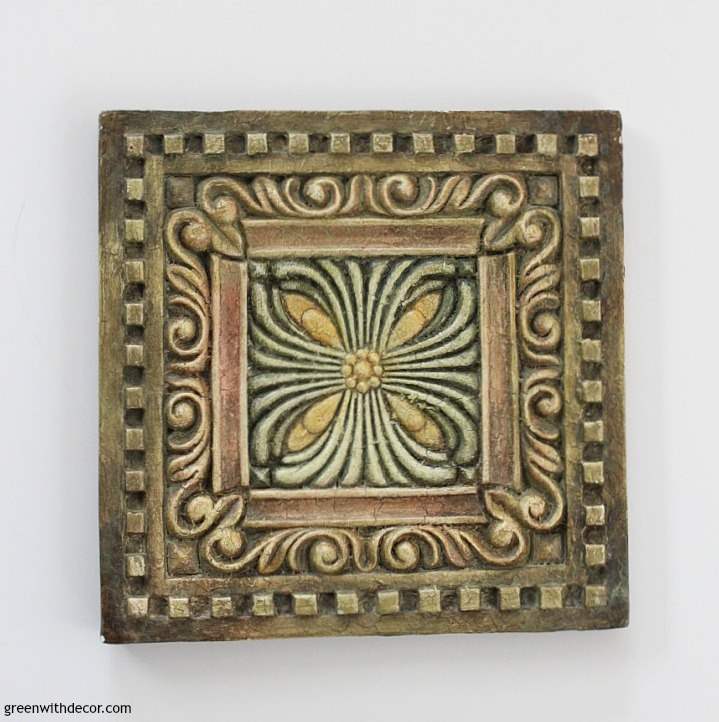 I mean I'm all for green, but that color combo just wasn't my style.
Glazing furniture is easy and a fun alternative to wax. It works best on pieces like this tile that have a lot of ridges or texture so the glaze can settled into those different crevices.
This post contains affiliate links. This means if you click the link and buy something, I may receive a small percentage of sales at no extra cost to you.
Supply list for furniture glaze DIYs:
How to use furniture glaze:
1. Paint your piece.
I used Country Chic Paint's clay paint. I've used it on several furniture makeovers and love it.
If you're not familiar with clay paint, you can see my tutorial for painting my old desk with clay paint for tips.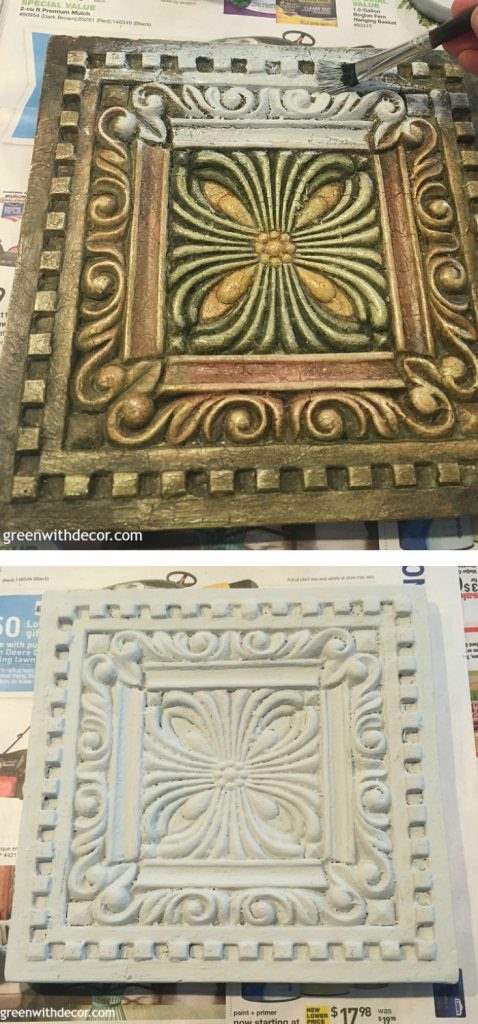 2. Shake and stir the glaze.
Glaze is kind of funny in that it's almost runny and thick at the same time so be sure to stir it well before using.
3. Apply the glaze.
You can use a paint brush or a foam brush.
Work the glaze into all of the crevices and nooks of whatever you're painting. It goes on really easily.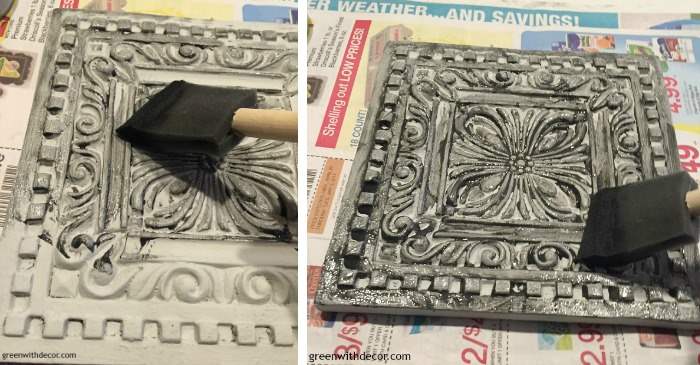 4. Use a clean, damp cloth to wipe off all of the excess glaze.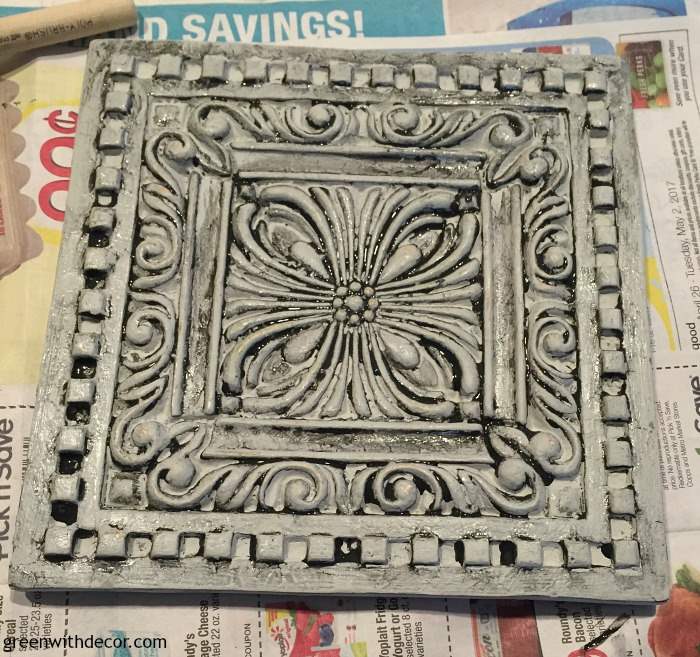 Then let it dry, and you're done! Isn't that easy!?
I love how furniture glaze adds such texture and character to a piece. This tile looks like some pretty old find at a thrift store.
Although I guess it looked like an old tile when I started, too. You know what I mean, it looks cool 'vintage' old now.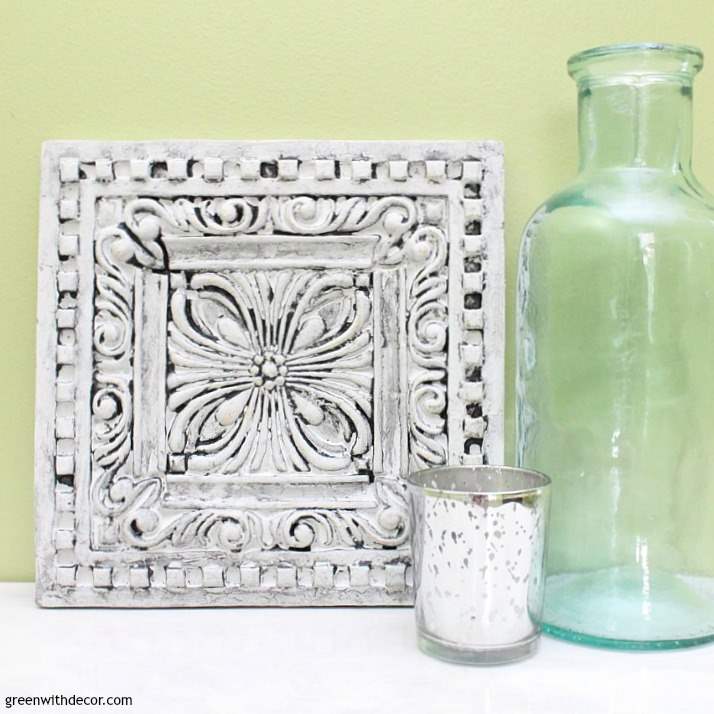 Remember to bookmark or pin this post if you want to save it for later!


Pin it!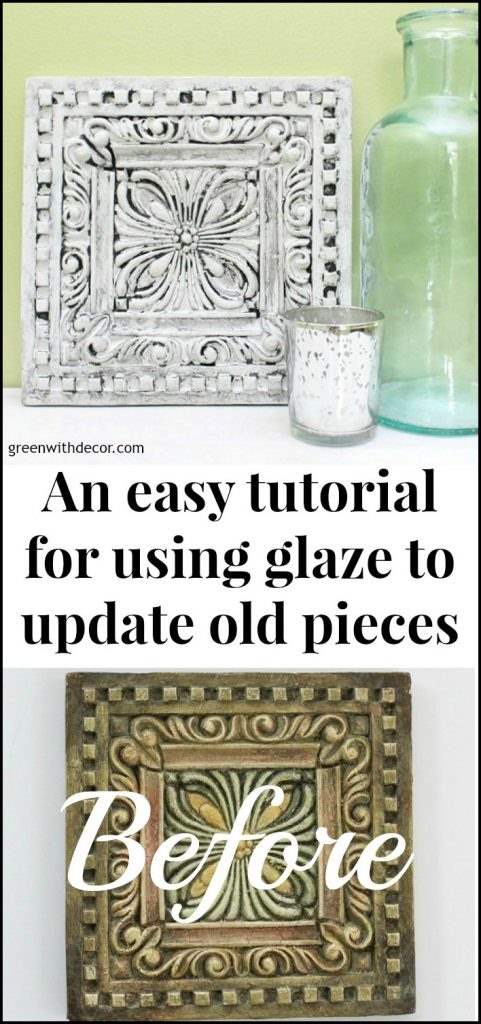 Want to read more posts like this?
Follow along: Get my emails | Facebook | Pinterest | Twitter | Instagram