After my uncle Chris' girlfriend Karen got the test results back from that canker sore that wouldn't go away, that's what the doctors said. 95 percent survival rate. You'll be yourself by Thanksgiving. (It was August.)
Whew, we all thought. If you're going to get cancer, guess this is the one to get. 95% survival rate? Be back to yourself in time for the holidays? Surely this isn't a big deal. Nothing to worry about. Again, whew.
Except you know what know no one thinks about when they hear 95%?
The 5%.
Because if it was truly nothing to worry about, that whole survival rate thing would be 100%.
Sometimes life isn't fair, and today is one of those days.
My uncle Chris, who is by far one of the nicest, most caring people I know, has lost Karen, the love of his life.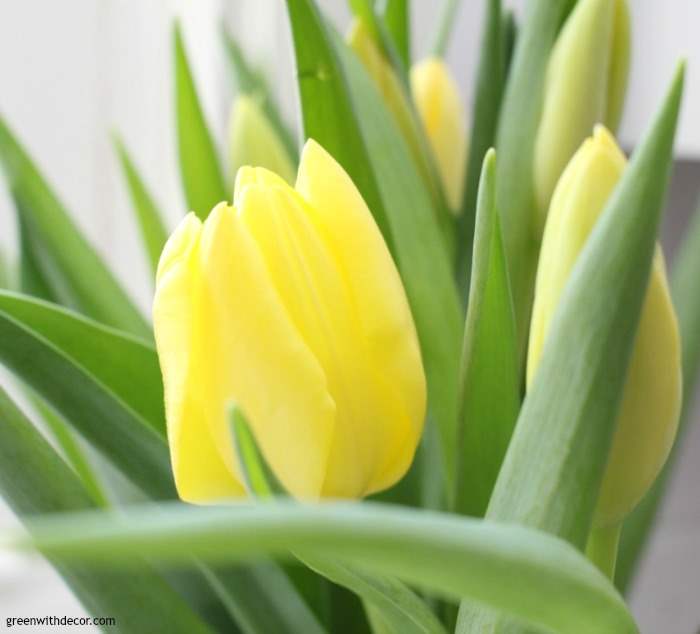 Karen worked in a furniture store, and the last weekend I spent with her, we spent an afternoon rearranging the furniture into different display settings in the store. I thought it was fun (of course), but I also thought she was going to get better, and this would be one of several afternoons we'd spend rearranging furniture in that store.
95% and all.
But that was not to be.
When I think of Karen at her most caring, I think of her cutting up food in my grandparents' kitchen during the weekend of my Grandpop's funeral. She did whatever she could to make the weekend a little better for all of us as we said goodbye to my beloved Grandpop.
When I think of one of her at her funniest, I think of her – along with my mom's entire extended family – running outside in the pouring rain exactly 3 minutes before a party at my parents' house was supposed to start – grabbing all of the outdoor cushions so they wouldn't get soaked.
The party was in August (yes the same month Karen was was told that obnoxious canker sore was, in fact, cancer but also the same month she was told there was a 95% chance it would be fine). The party was to celebrate my dad, who despite facing an only 20% chance of survival just 7 months before that, survived. Laughing and grumbling, we all ran inside with the outdoor cushions that August day thinking, stupid rain, he survived a heart attack, can't we have this party?
Yep. We could. The rain spit a few drops and then moved on. We had the party, and celebrated the fact that my dad survived when all of the odds were stacked against him.
It's not lost on me for a second that my Uncle Chris was a part of his survival. When my dad went to the hospital in early January of last year, it became a serious situation rather quickly. Chris dropped what he was doing and sat with my mom at the hospital for days. And days and days.
My brothers and I had full time jobs, and knowing Chris was there all day with my mom to make the tough decisions regarding my dad's care given his fragile state is one of those things in life I'm both forever grateful for and, at the same time, truly have no words for, because nothing I could ever say can really express just how thankful I am for him being there.
But there he was.
And then when Karen got sick, we all said, wow how life can change in a year. 20%, 95%, what's with all this sickness?! How could my mom and her brother Chris both deal with their partners getting so sick within a few months?! Surely things had to turn around.
Poor Karen isn't with us anymore. We knew it was coming, yet I still cried when my mom told me she was gone.
So as cliche as it sounds, remember to make time to do. Travel, eat, sing, dance, walk, run, swim, whatever you've been waiting on, do it.
Go to Portugal or go to that new restaurant down the street. Because even if you have a 95% survival rate, you just never know.
And if you do go to Portugal, toast to Chris and Karen. They planned a trip there last fall, long before they heard the words 95% survival rate, that unfortunately, won't ever come to be. 
Remember to bookmark or pin this post if you want to save it for later!

Want to read more posts like this?
Follow along: Get my emails | Facebook | Pinterest | Twitter | Instagram