Design trends are a funny thing. Something can be SO COOL and then years later, we all look back and think maybe not so much anymore!
But that's what makes it fun.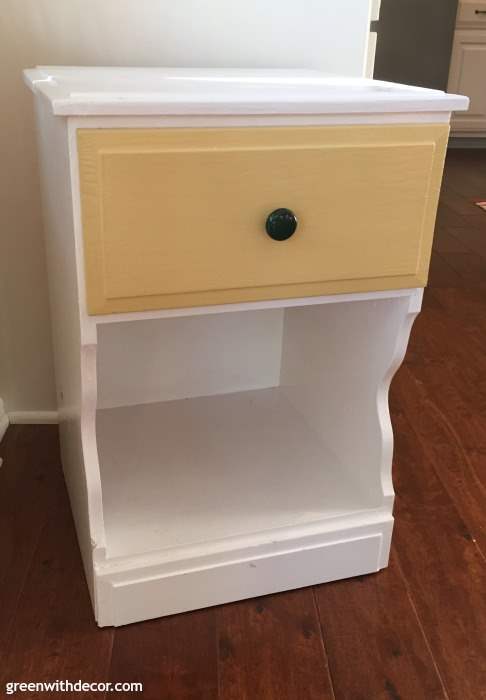 Like anything, I'm sure this colorblocking furniture look will come back in style in some point, and I'll kick myself for painting over it.
Probably not though since I love painting furniture and will gladly paint it again if needed.
Meanwhile, my brother needed a new nightstand for his apartment to go with his painted dresser, so here's the nightstand now: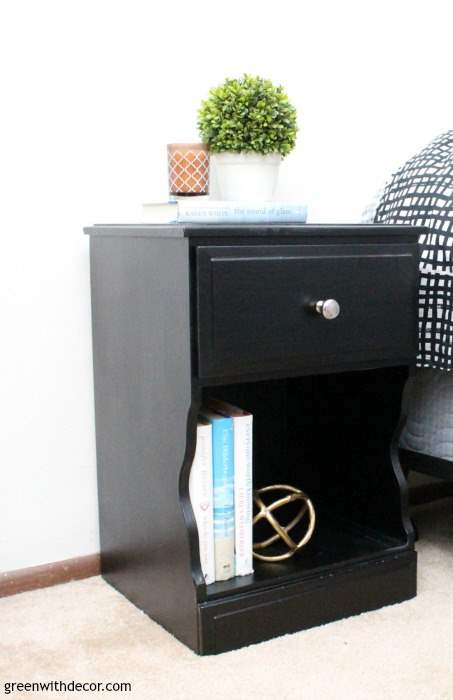 I know if you've never painted furniture, it can seem intimidating, but I promise, you can do it.
Especially with spray paint, it's easy.
The first time I picked up a can of spray paint, I was afraid of messing it up, but really, you can't.
This post contains affiliate links. This means if you click the link and buy something, I may receive a small percentage of sales at no extra cost to you.
Supply list for spray painting a nightstand:
How to spray paint a nightstand:
1. Prep the piece.
You can see the top of the nightstand had some scratches. Not to worry.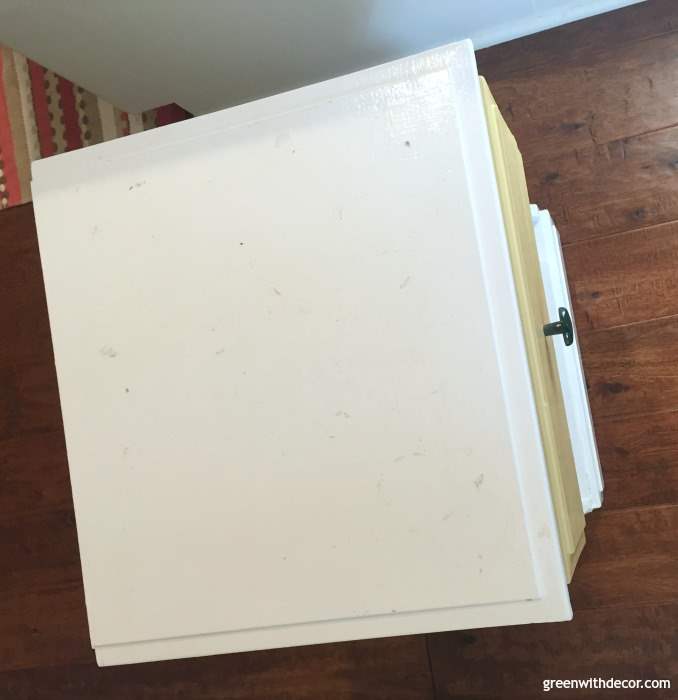 Sand your nightstand (or whatever piece of furniture you're painting).
We used these for sanding.
You may notice my mom the Hand Model is back for this great photo. Her nails always look better than mine. 🙂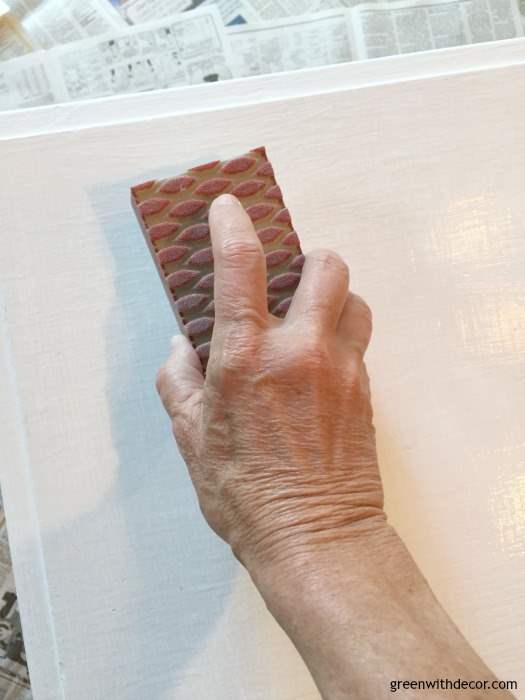 Wipe down the nightstand with a damp paper towel and then a clean dry cloth.
Take the drawer out and remove the hardware.
2. Paint the nightstand.
*Be sure to spray outside/in a well-ventilated area and over a drop cloth or newspapers so you don't get paint everywhere.
This is my favorite spray paint to use.
Move your spray paint can back and forth, moving from the top to the bottom of the piece. Keep the paint can moving to avoid drip marks.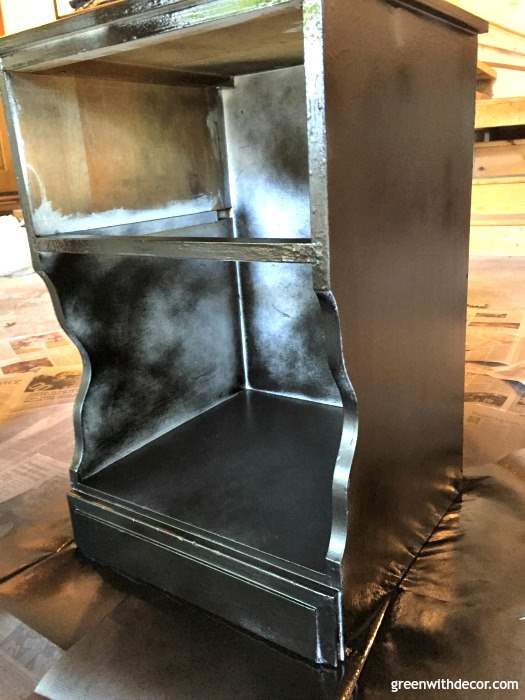 I face drawers up when painting them so the paint is applied evenly and you don't end up with steak or drip marks.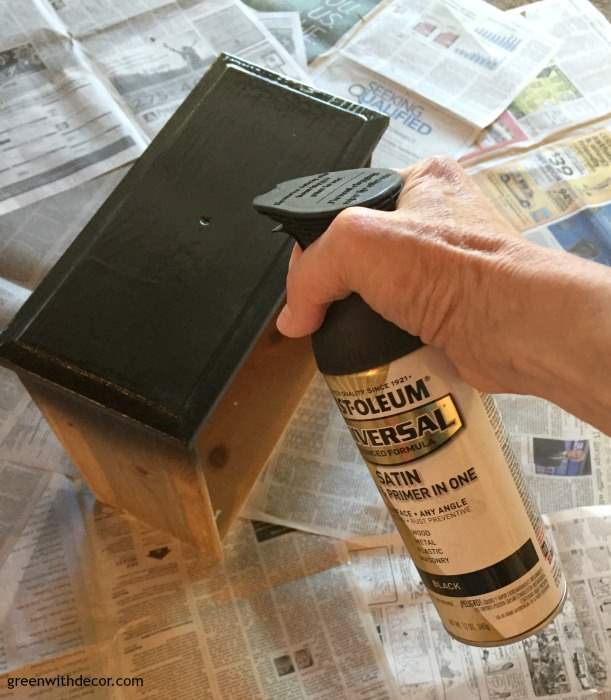 3. Let the paint dry and then do a second coat.
Let it dry again.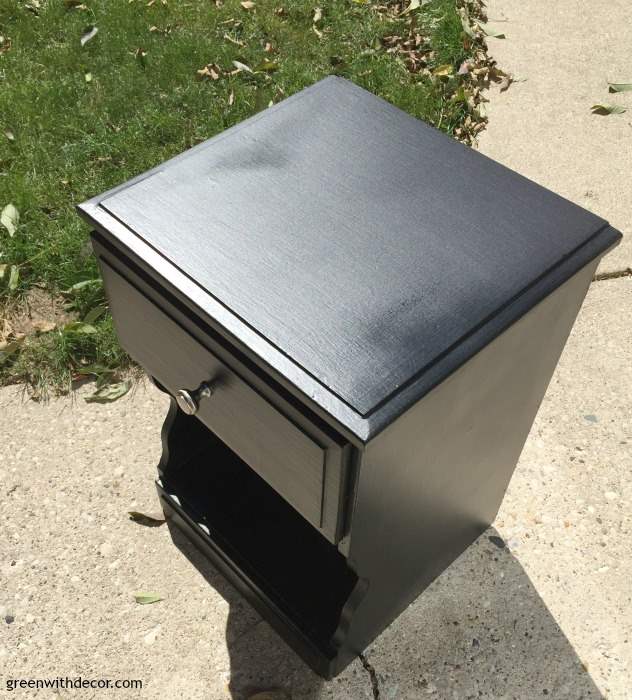 4. Screw in the new hardware.
All done! Then for styling and decorating.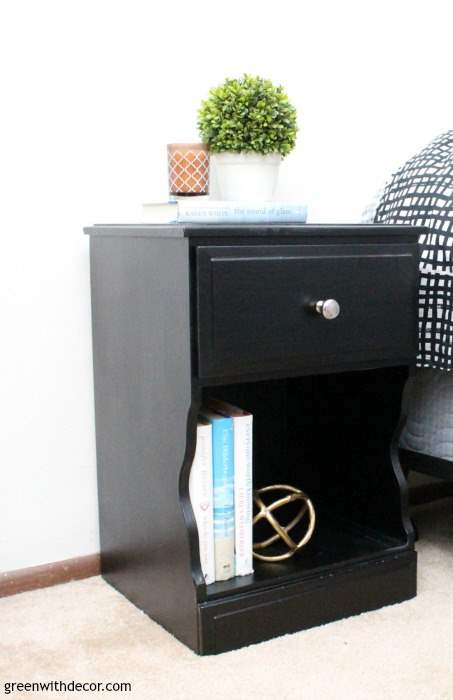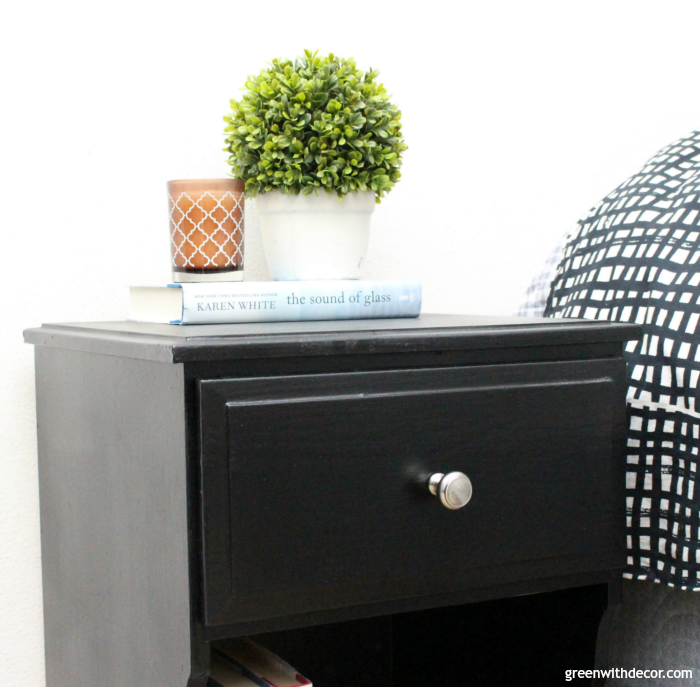 I used to paint everything black, and I've really been on a white furniture painting streak lately, so it was fun to paint something black again.
And even better that Stephen has a new looking nightstand for the cost of a can of spray paint and a new drawer knob.
I just love giving old furniture new life.
Plus if I haven't painted anything in a while, I start to miss it. Yep, seriously.
GET THE LOOK:
Since a popular question I get is "Where'd you get that?!," here are links to the same or similar sources:
If you like furniture makeovers, you'll want to see these, too:
Remember to bookmark or pin this post if you want to save it for later!


Pin it!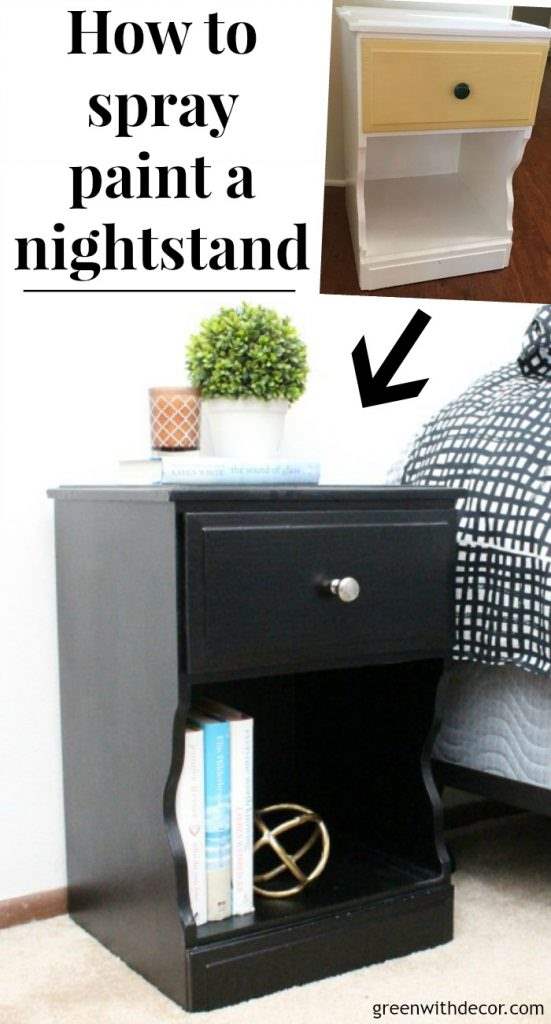 Want to read more posts like this?
Follow along: Get my emails | Facebook | Pinterest | Twitter | Instagram