A dresser makeover with spray paint and new hardware. An easy way to update the look of an old piece!
My brother Stephen just started his first job.
Being a recent college grad, he doesn't have a huge budget for furniture.
So instead of buying new, we gave an old dresser a makeover with spray paint and new hardware.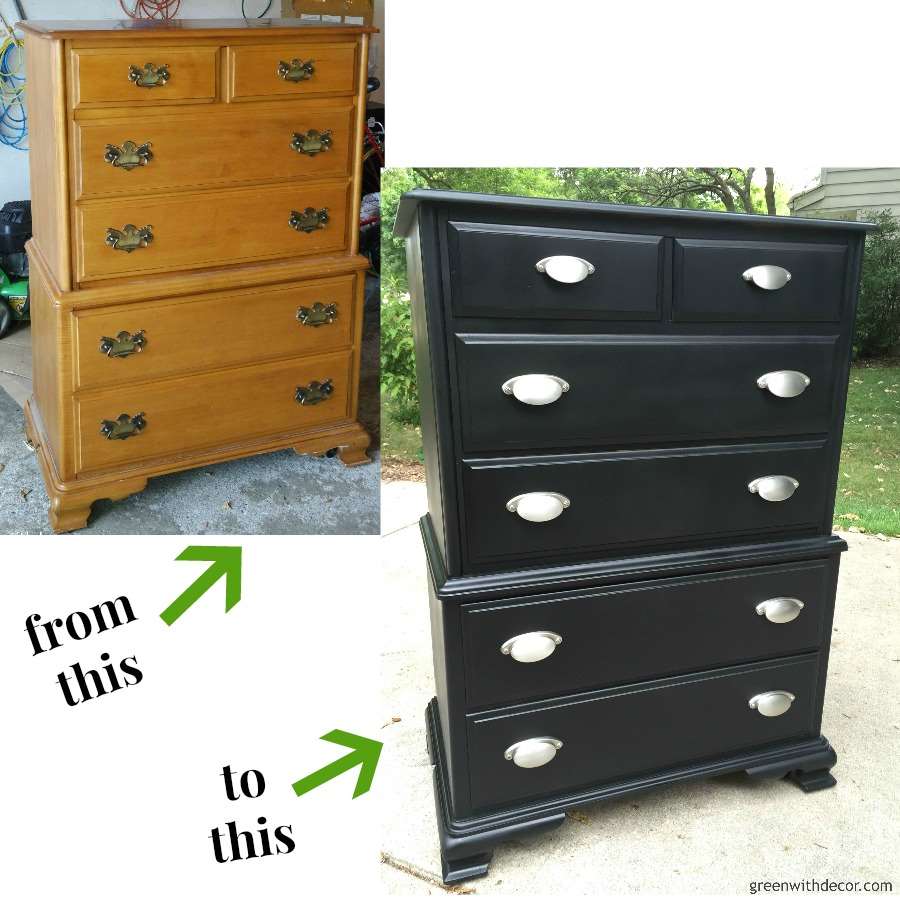 The dresser was a good size and was in good shape.
It just needed some updating.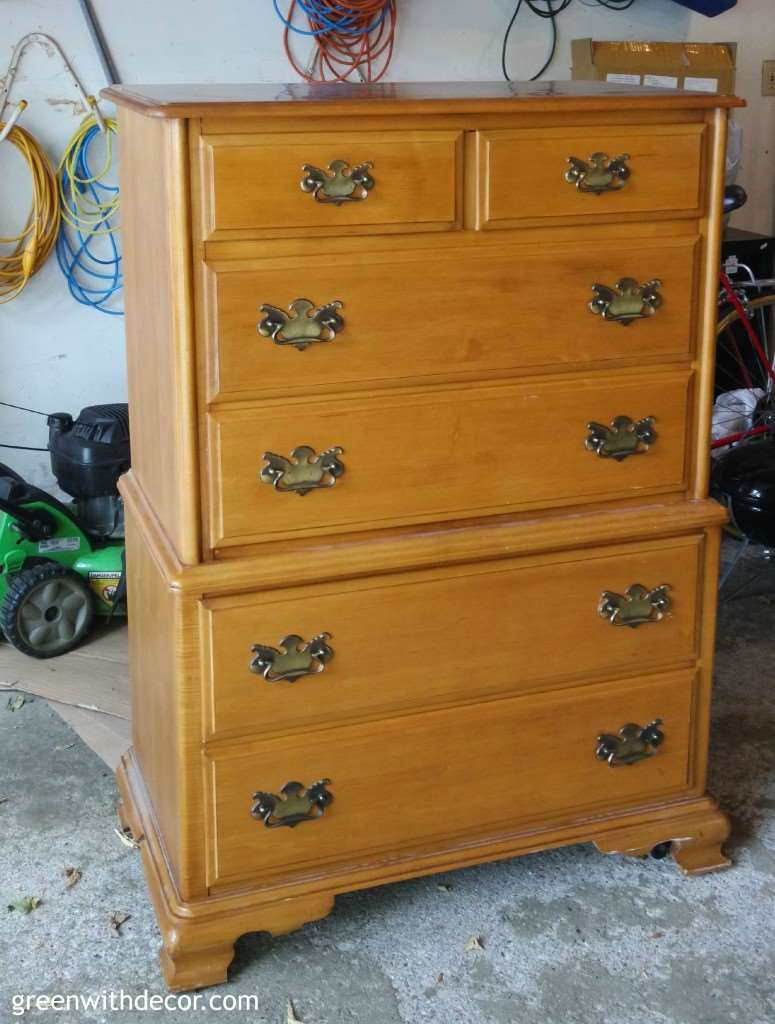 This post contains affiliate links. This means if you click the link and buy something, I may receive a small percentage of sales at no extra cost to you.
Supply list for a dresser makeover:
Scotch Brite Soft Scrub Sponge
Screwdriver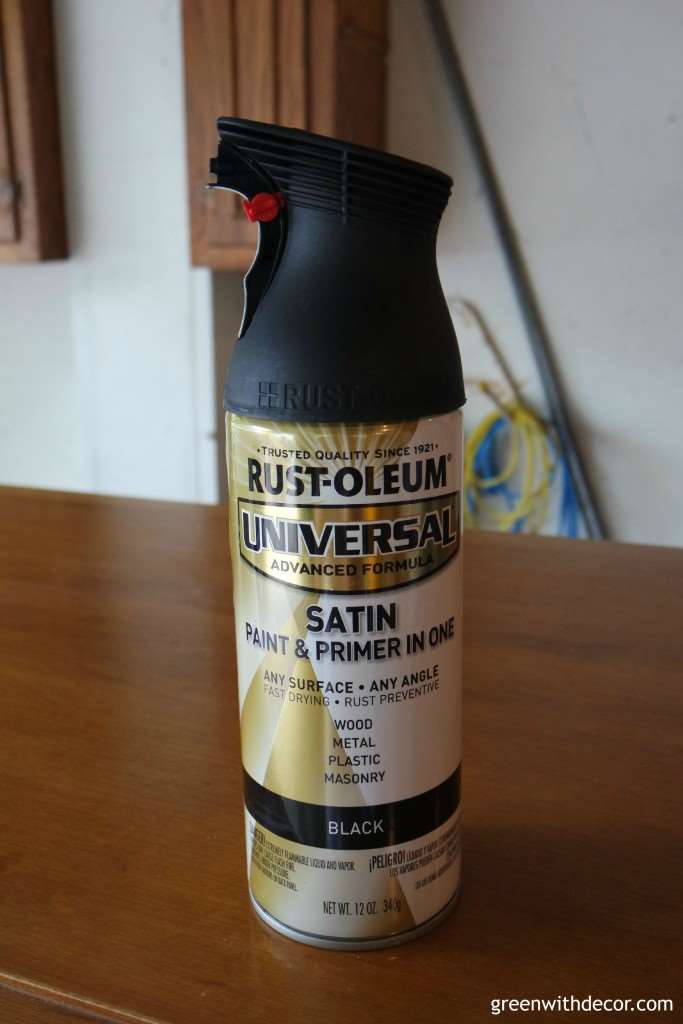 How to paint a dresser:
1. Sand the dresser
The top of the dresser had some scratches. Use a Scotch Brite Soft Scrub Sponge to buff out any scratches.
Sanding a furniture piece also helps it absorb paint better.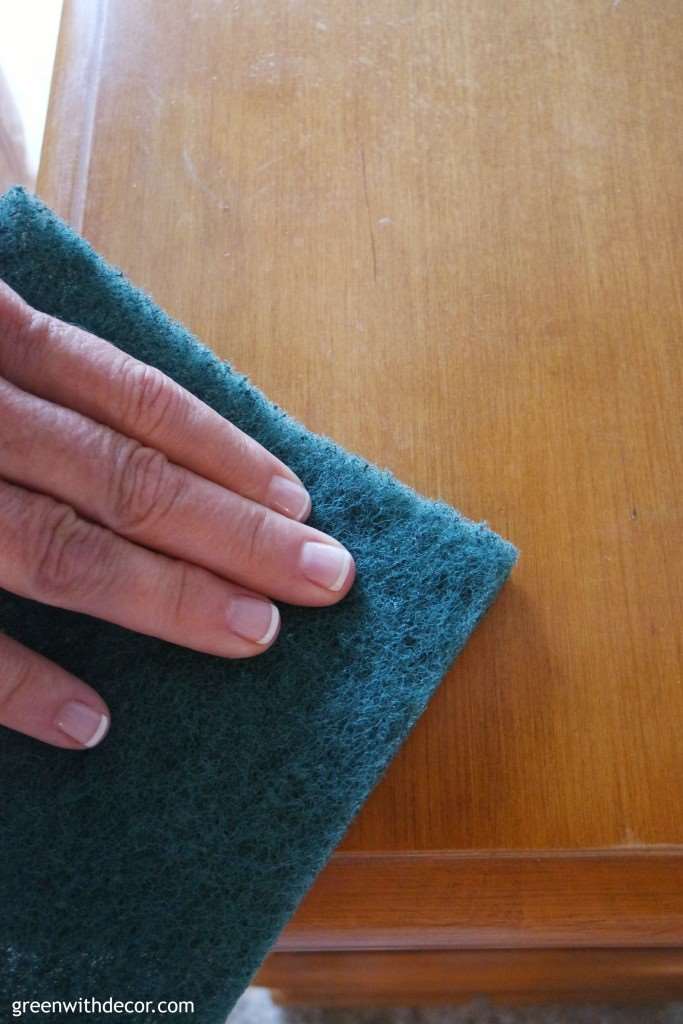 2. Wipe off the dresser
Use a damp cloth to get any dirt or dust off the dresser.
3. Remove the hardware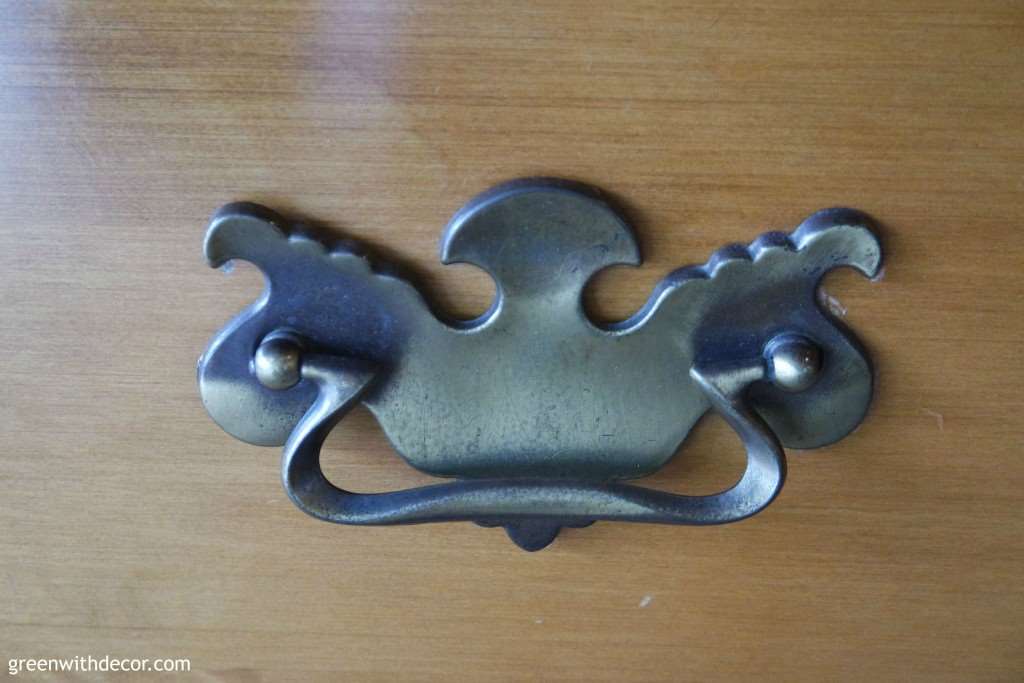 4. Tape off what you don't want to be painted
Sometimes I do this, sometimes I don't. It depends on how much time I have.
Taping off the inside of the dresser will give it a more finished look, rather than having random spray paint inside.
We used newspaper and painter's tape.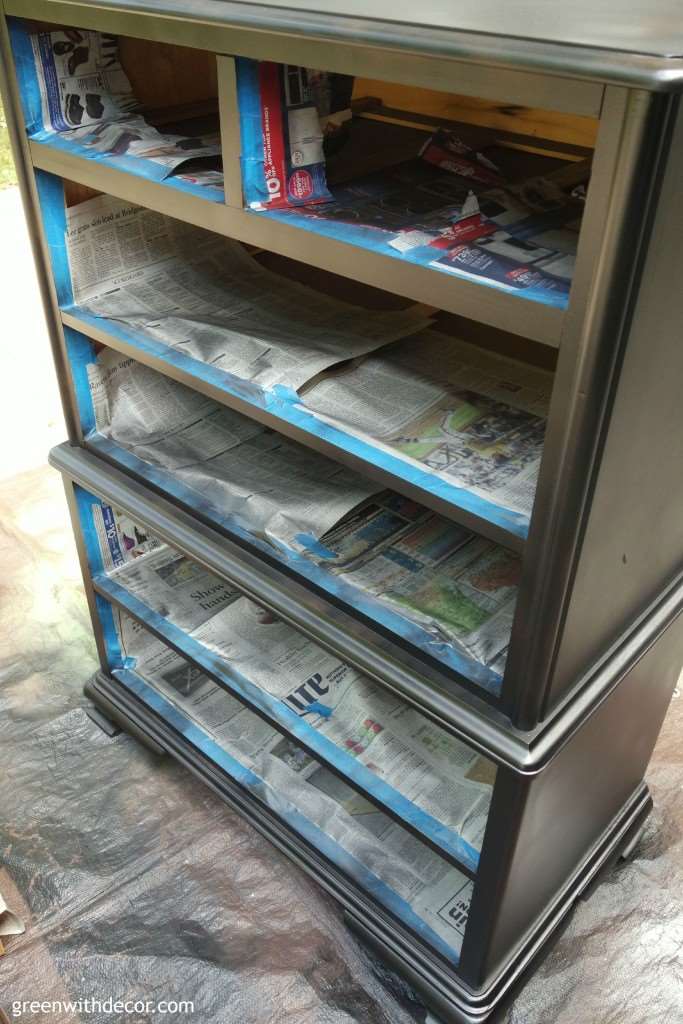 5. Spray paint the dresser
Move the paint can back and forth, keeping the can moving so you don't end up with any drip marks.
I usually start at the bottom of a piece and work my way up.
6.

Face the drawers up before painting them
This ensures the paint hits the drawers evenly.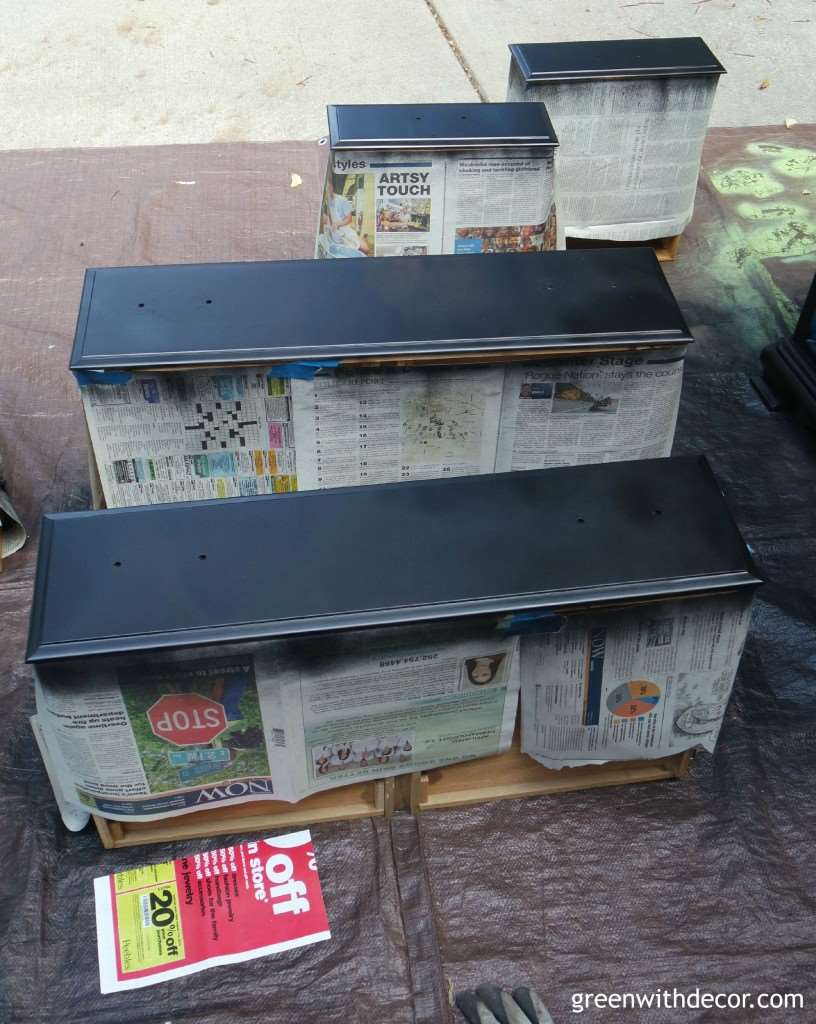 7. Let the paint dry; apply a second coat
8. Put on the new hardware
I love the new silver hardware.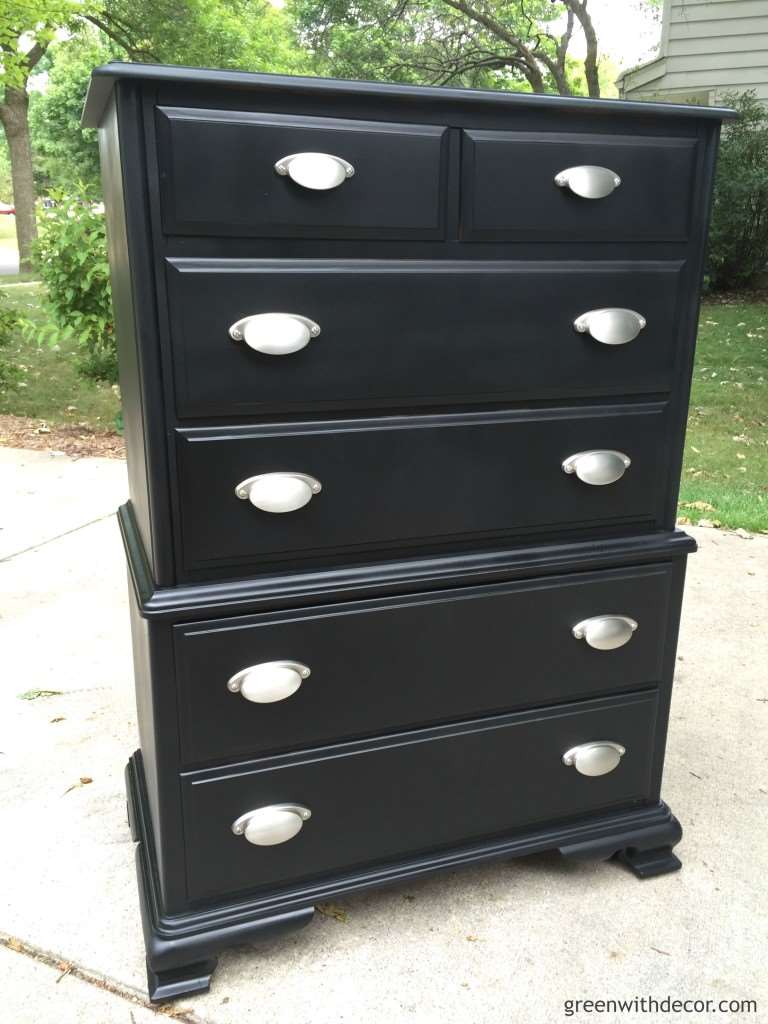 I, of course, love styling a piece after I finish it.
Pieces always look a bit better with some decor.
My brother may or may not have cleared this stuff off the dresser already, but hey, I got some good pictures first!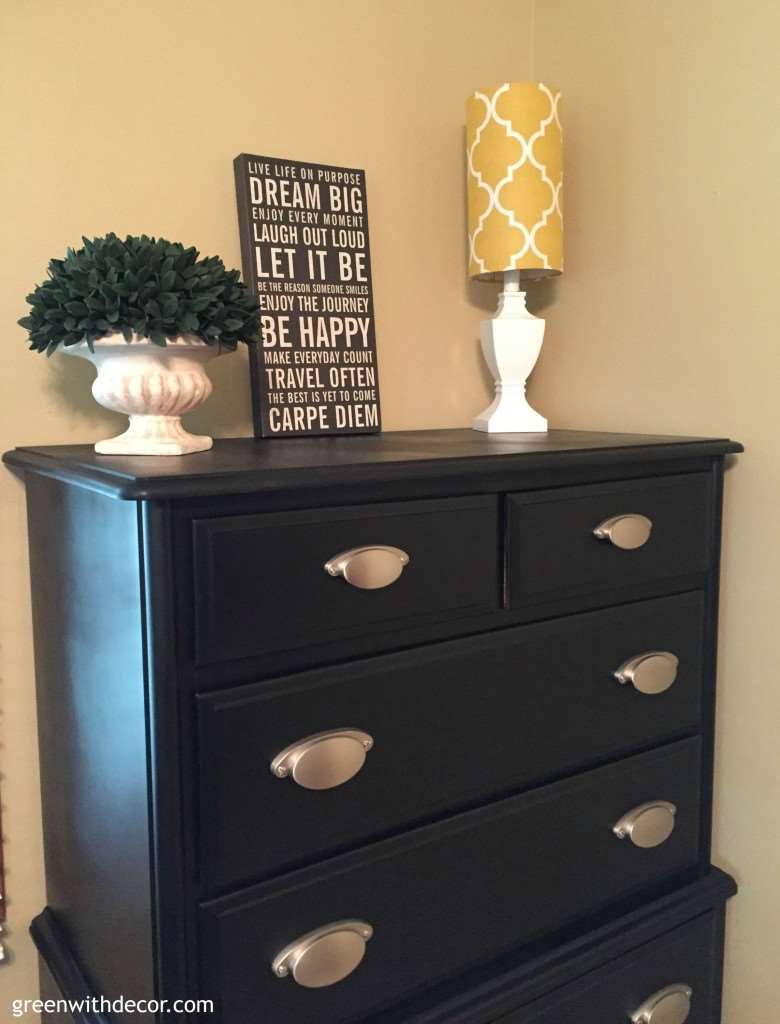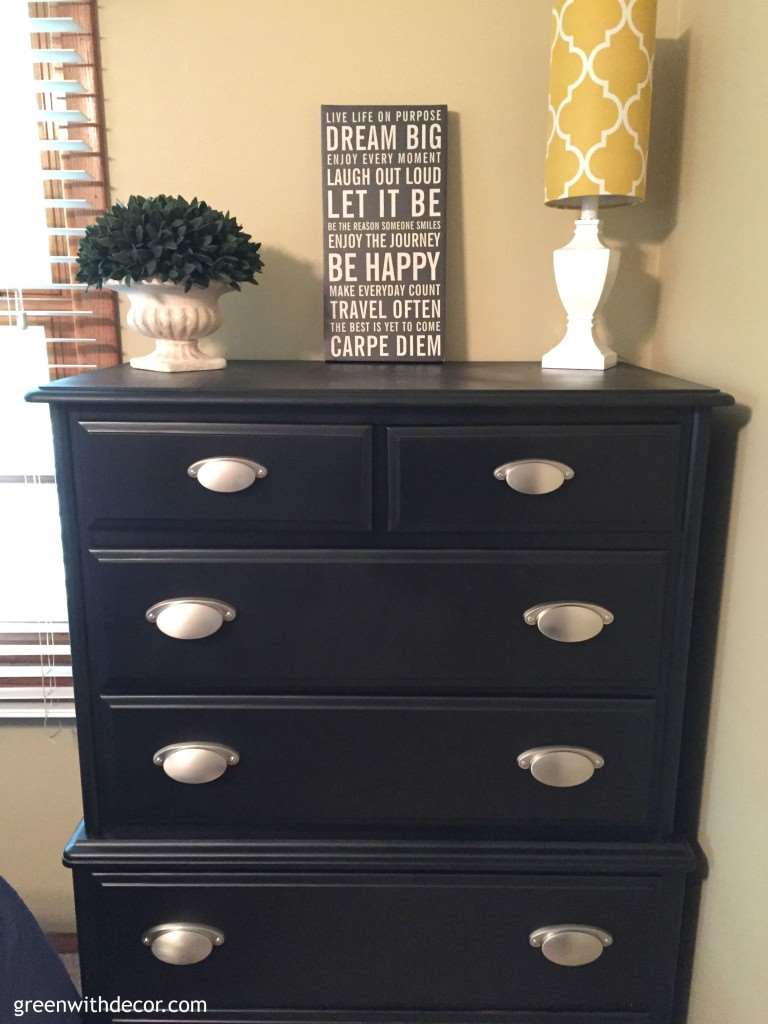 Have you used spray paint or new hardware for a dresser makeover?
If you want to save this post for later, remember to bookmark it or you can pin it here: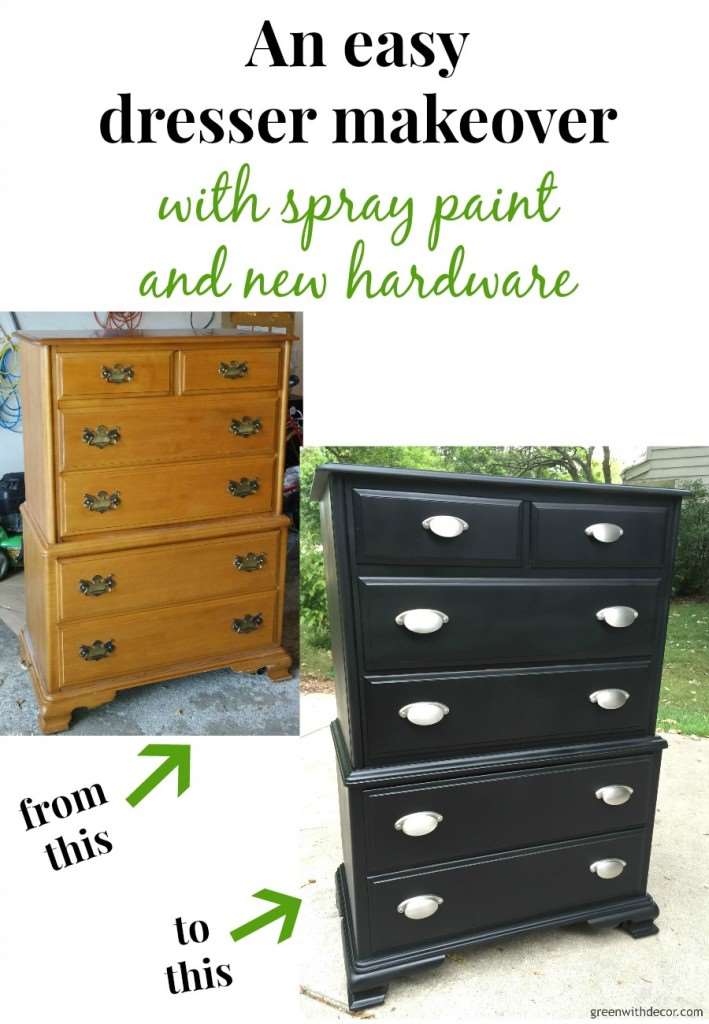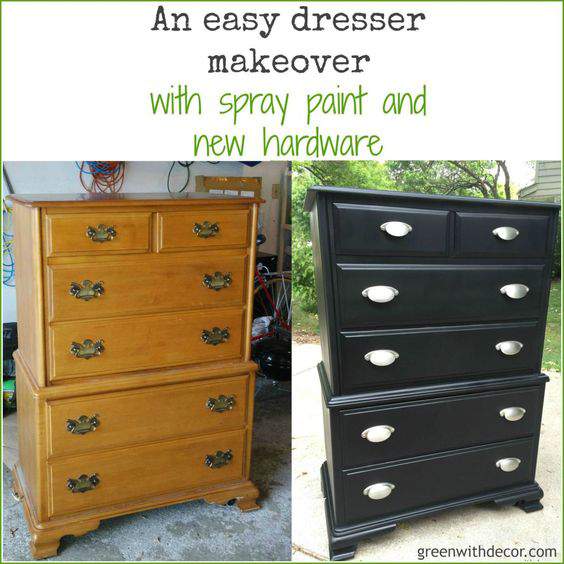 Want to read more posts like this?
Follow along: Get my emails | Facebook | Pinterest | Twitter | Instagram