I've been into the wine cork projects lately, and you guys have shared such sweet comments on the recent cork projects, so I'm back with another one today.
Full disclosure, I didn't make this one. Our neighbor gave us this cork board when we moved in. (But I have made a few for other people since.)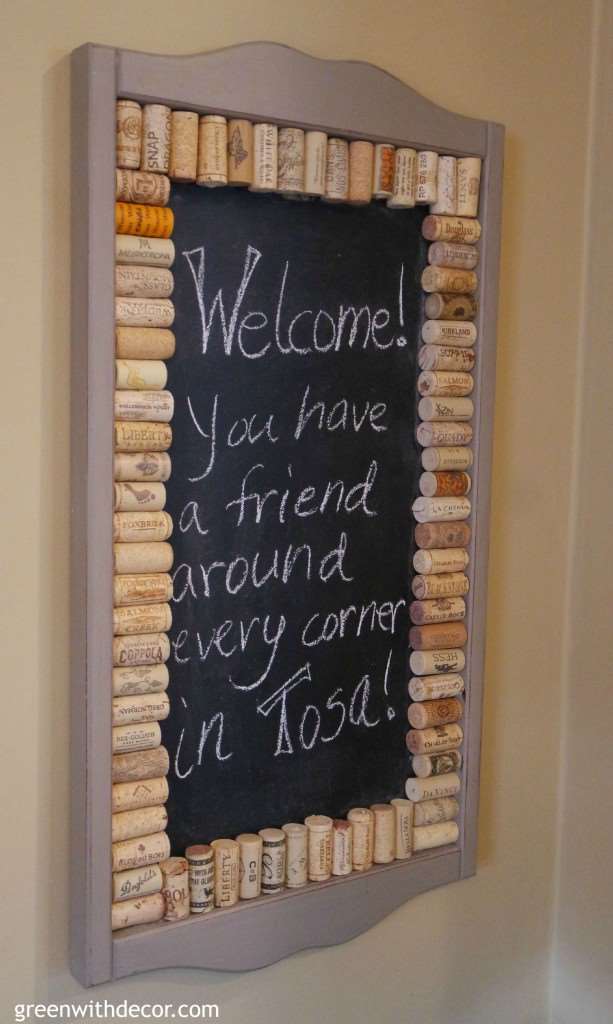 I loved it immediately. I thought she'd bought it somewhere, but she told me that she made it. When I looked at it again, duh, of course you can make this! What a great idea!
How to make a wine cork chalkboard:
1. Get a Lang calendar wooden wall frame.
Our neighbor found this old calendar frame at Good Will.
2. Paint the wooden frame.
3. Paint the base of the calendar frame with chalkboard paint.
4. Use a hot glue gun to glue corks around the edge.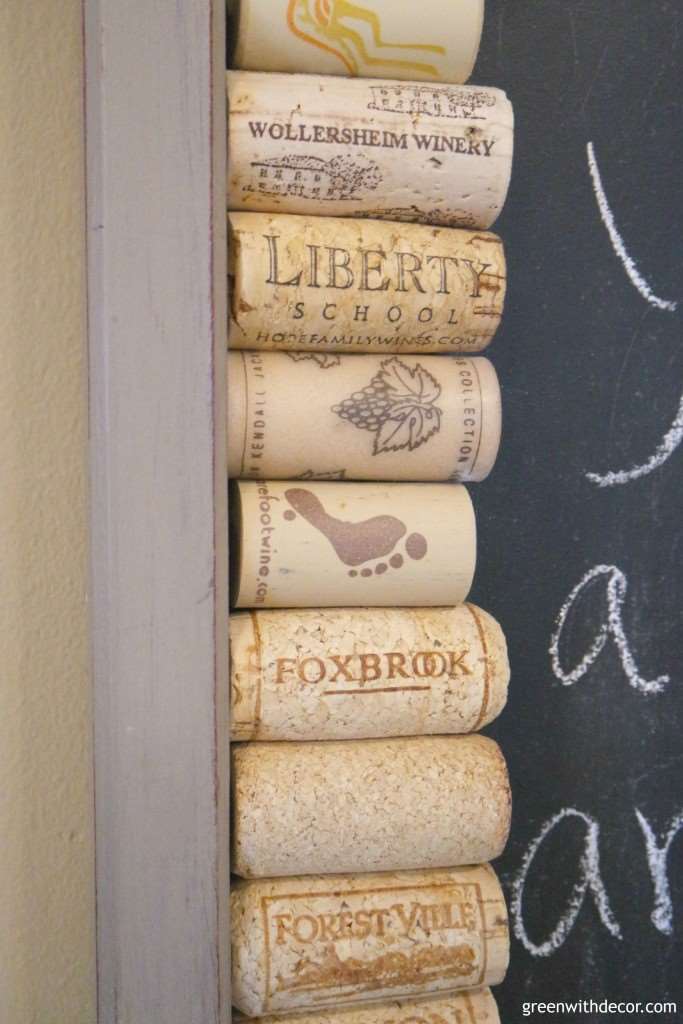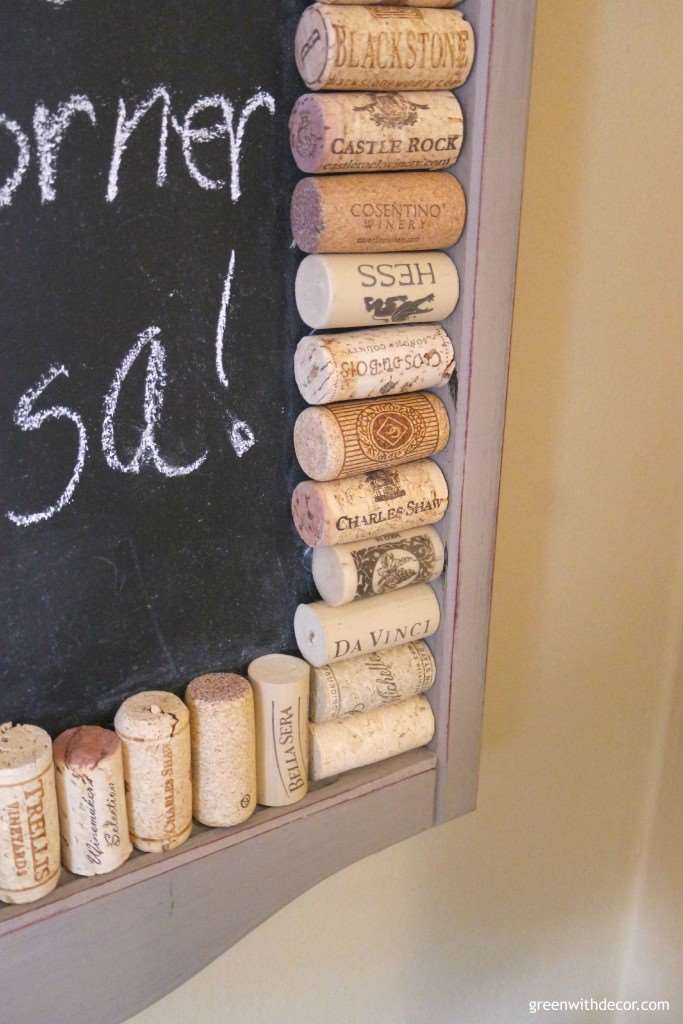 5. Write a sweet message!
We still have the message she left written on the chalkboard just because we like it!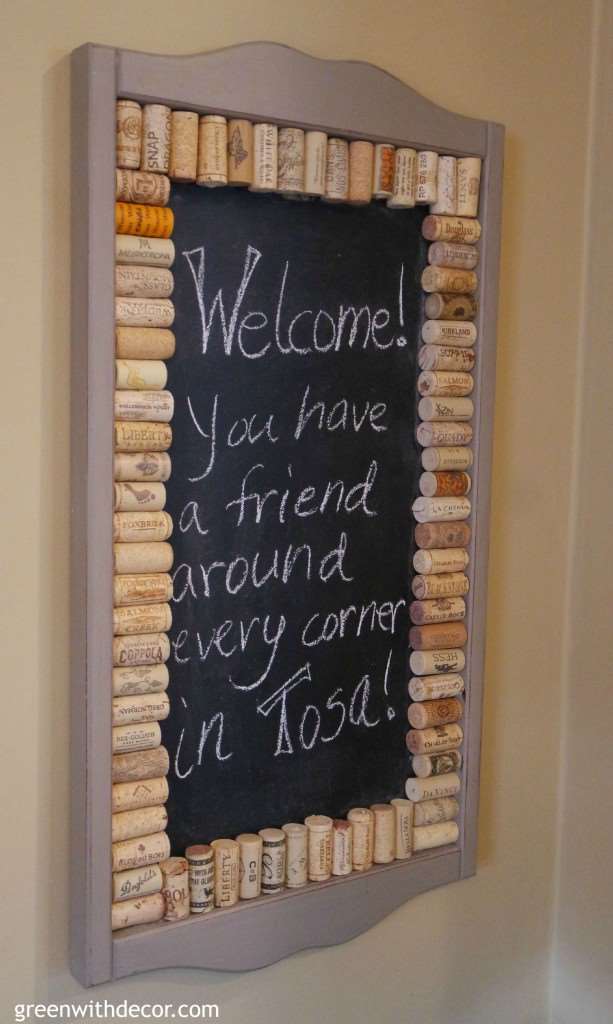 We have the cork board hanging in our kitchen right near our wine fridge.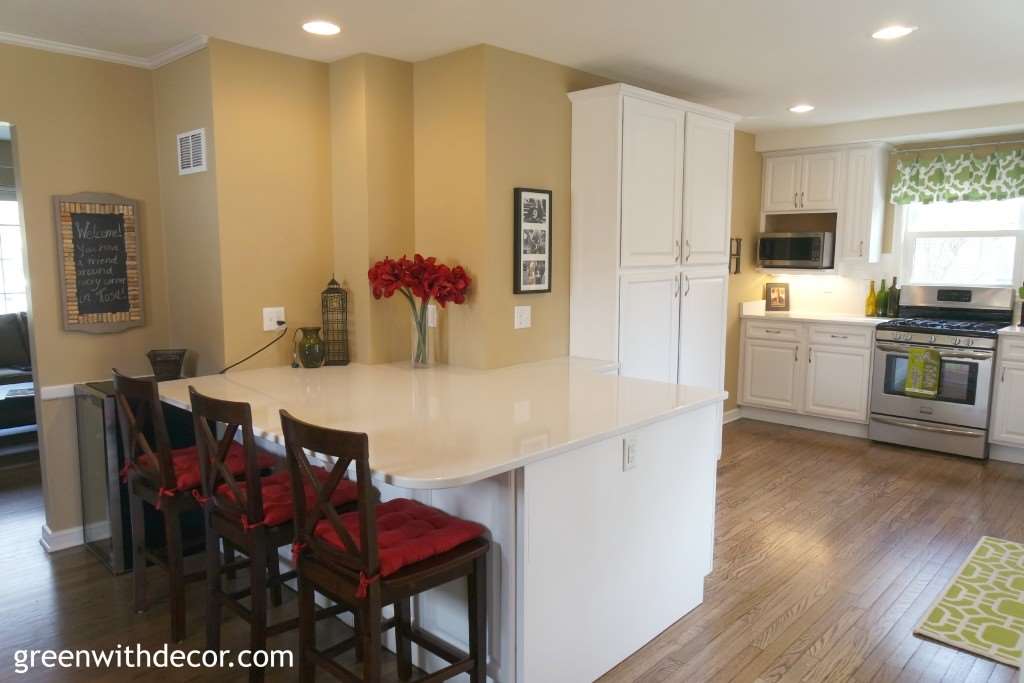 It's fun to change up the message throughout the seasons. This quote was perfect for our St. Patrick's Day party.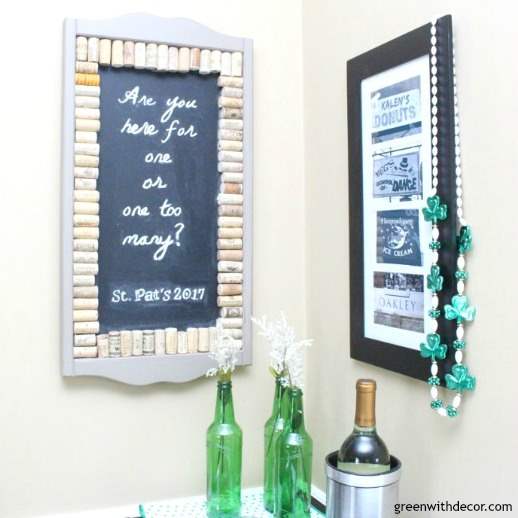 You can see my trick for getting perfect chalkboard letters here. It's so easy!

Want to read more posts like this?
Follow along: Facebook | Pinterest | Twitter | Instagram | Google+
If you want to save this post for later, remember to bookmark it or you can pin it here: