Our anniversary is coming up, so I thought today would be the perfect day to share our DIY wedding place card holders.
I wanted nice looking place card holders, but our wedding expenses were quickly adding up. So we decided to make the place card holders to save some money.
They were pretty easy to make.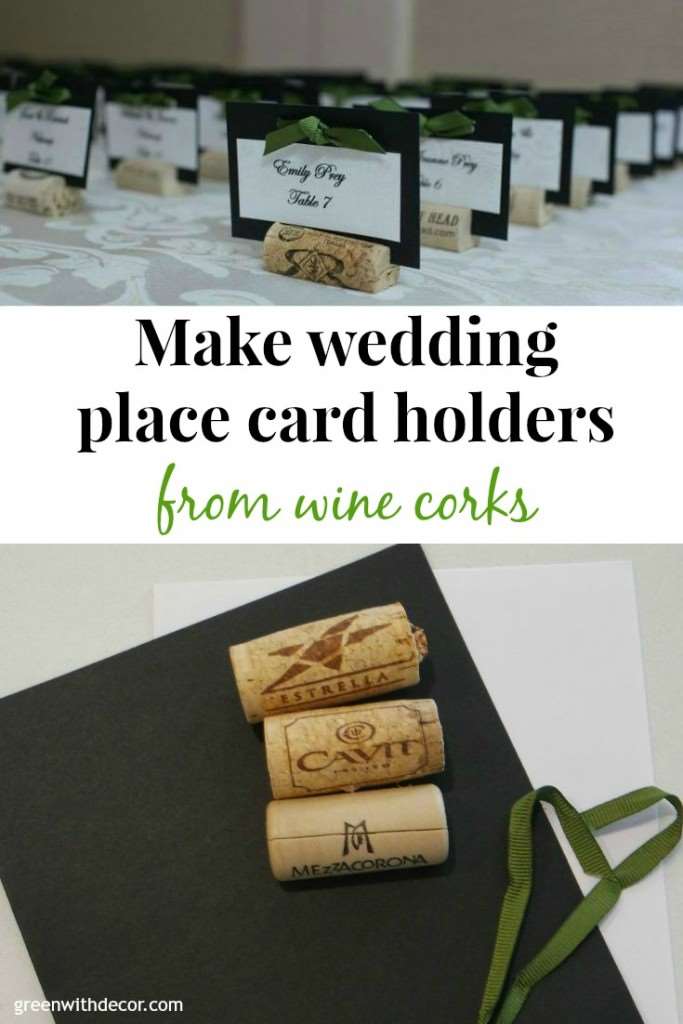 This post contains affiliate links. This means if you click the link and buy something, I may receive a small percentage of sales at no extra cost to you.
Supply list for DIY wedding place cards:
Wine corks (you can drink a bunch of wine, have your neighbors save them for you or buy them here)
Green ribbon
How to make DIY wedding place cards from wine corks
1. Make a slit in each wine cork.
Make sure not to cut deep enough for a card to sit in there without going so far that the cork will break in half.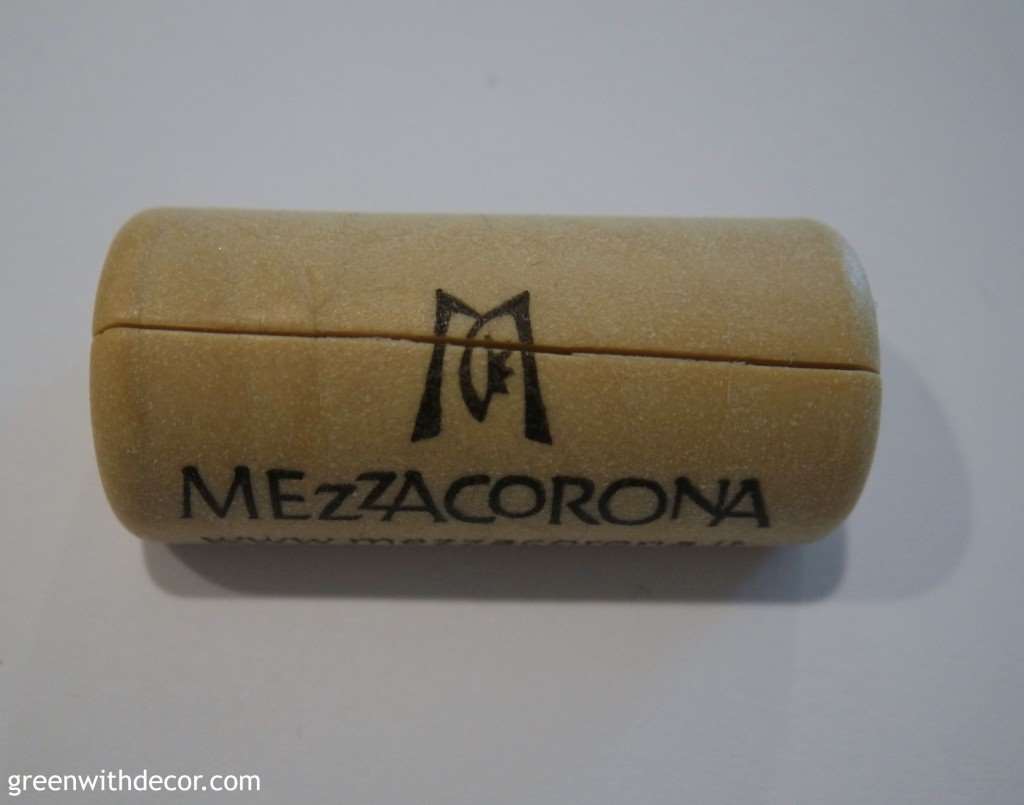 2. Cut the black cardstock.
We cut the black cardstock into 2 15/16" x 1 15/16" pieces.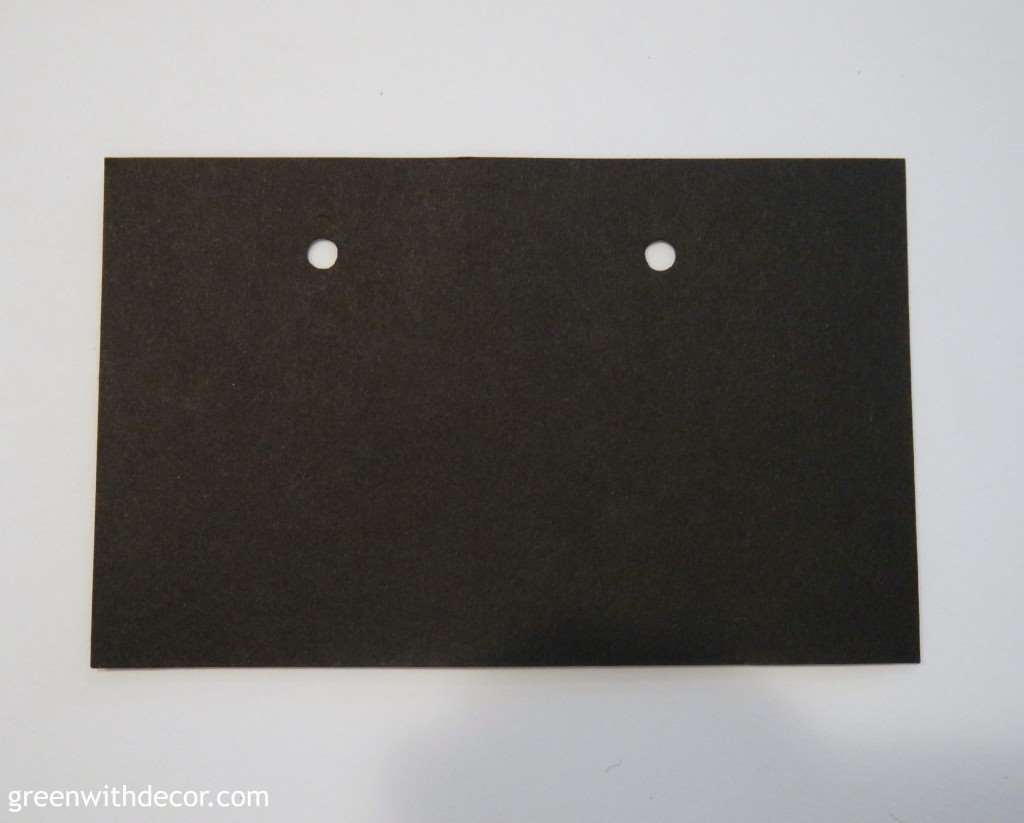 3. Punch holes in the black card stock.
I bought a smaller than usual hole punch – just big enough for a ribbon to fit through.
4. Cut the ribbon and tie a bow in each black cardstock piece.
I used 6 inches of ribbon for each place card holder.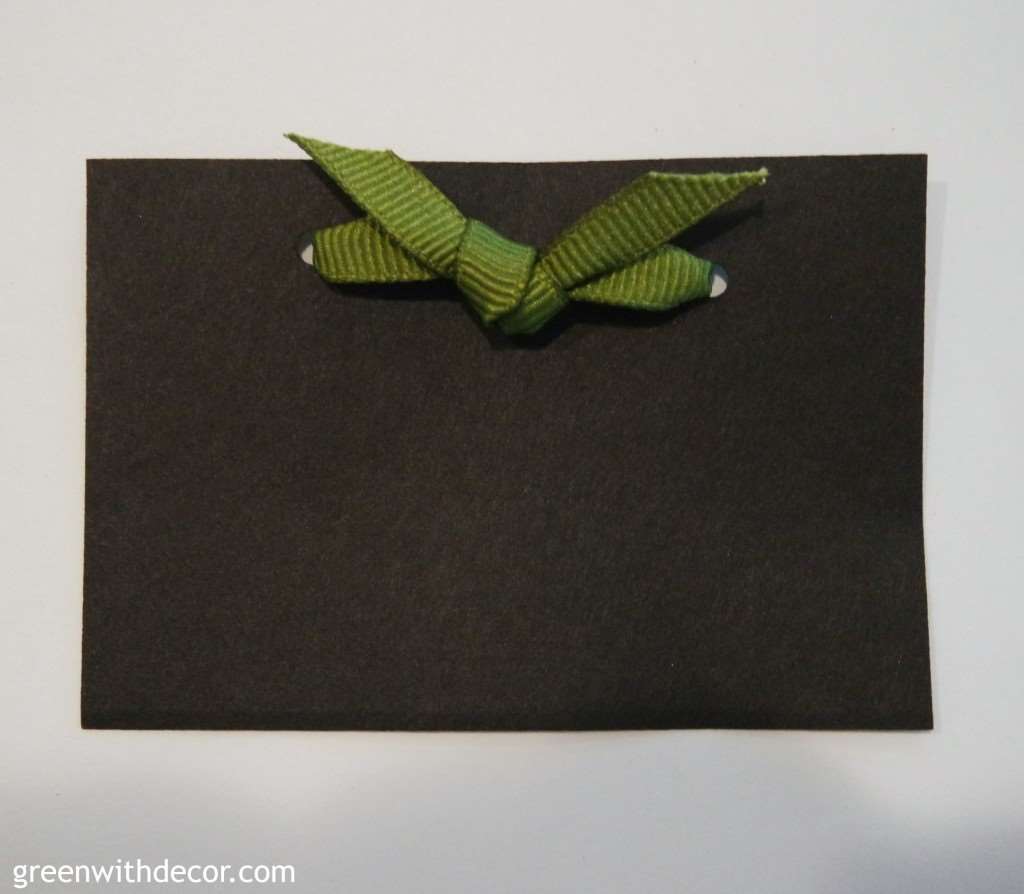 5. Type all guest names and table numbers into Microsoft Word, and print off.
Be sure to space the names far enough apart that when you cut the white card stock, there's plenty of room around the names for a nice look.
We cut the white cardstock into 2 15/16" x 1 15/16" pieces.
6. Use rubber cement to adhere the white and black card stock together.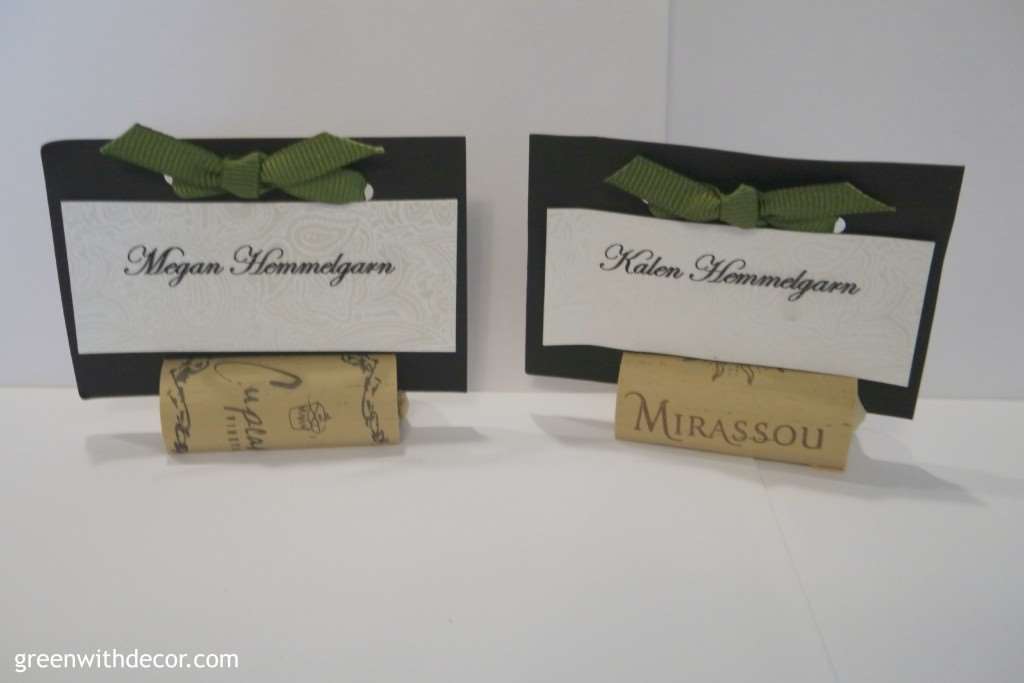 7. Put each cardstock piece into a cork.
Have you made place cards? What'd you use?
For more wedding DIYS, check out these projects:
Remember to bookmark or pin this post if you want to save it for later!

Pin it!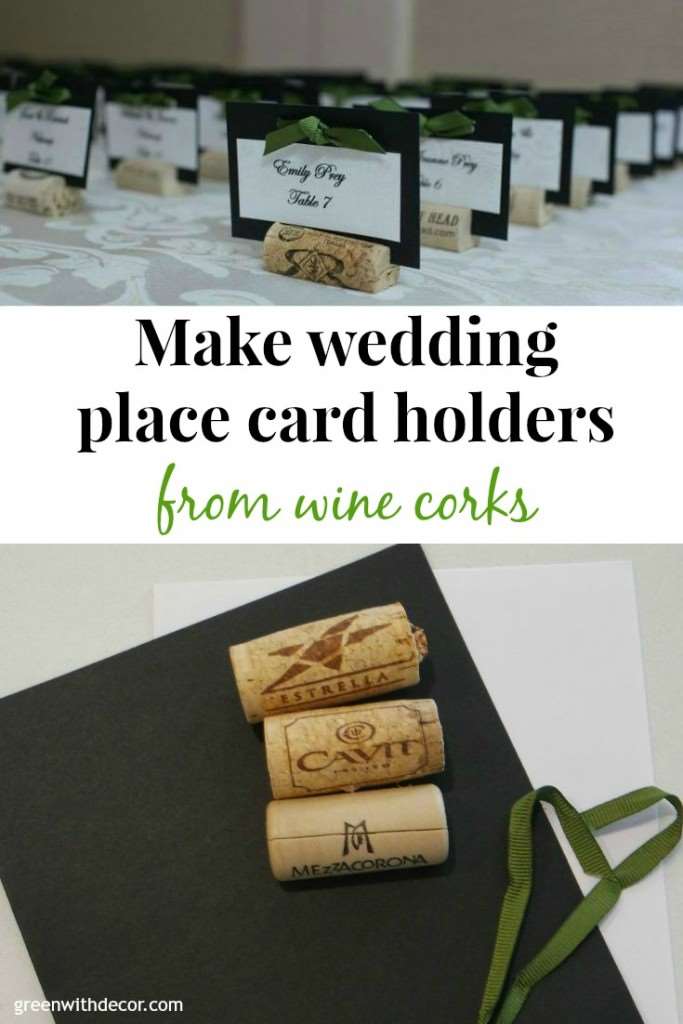 Want to read more posts like this?
Follow along: Get my emails | Facebook | Pinterest | Twitter | Instagram