I have a confession. My glass jar hoarding has become such a problem that I don't even save jars anymore because we have so many in the basement. Yep. It's that bad.
At least I'm admitting it and not making the problem worse.
Well almost. There's one type of jar that never makes its way into the recycling bin: Marzetti Poppyseed salad dressing. Aside from being delicious (seriously, put it on your next salad, you're welcome), the jars are just soooo perfect for crafting.
Just look at these cute snowmen: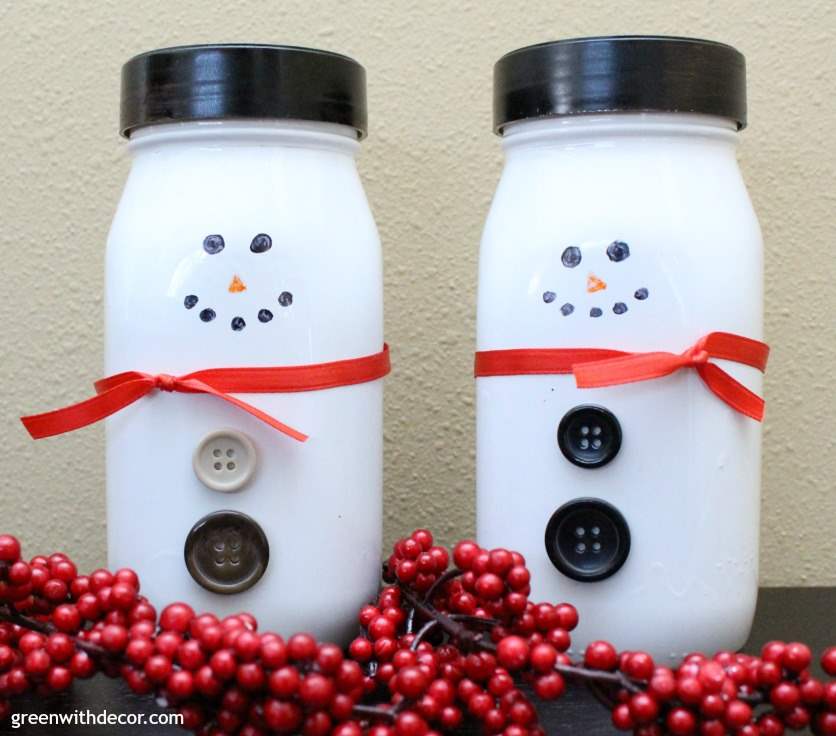 This little winter craft is perfect for that weird time between Christmas and spring where it feels like everything is plain.
This post contains affiliate links. This means if you click the link and buy something, I may receive a small percentage of sales at no extra cost to you.
Supply list for DIY snowmen jars:
Glass jars
Buttons
Red ribbon
How to make snowmen from glass jars:
1. Wash and dry the glass jars.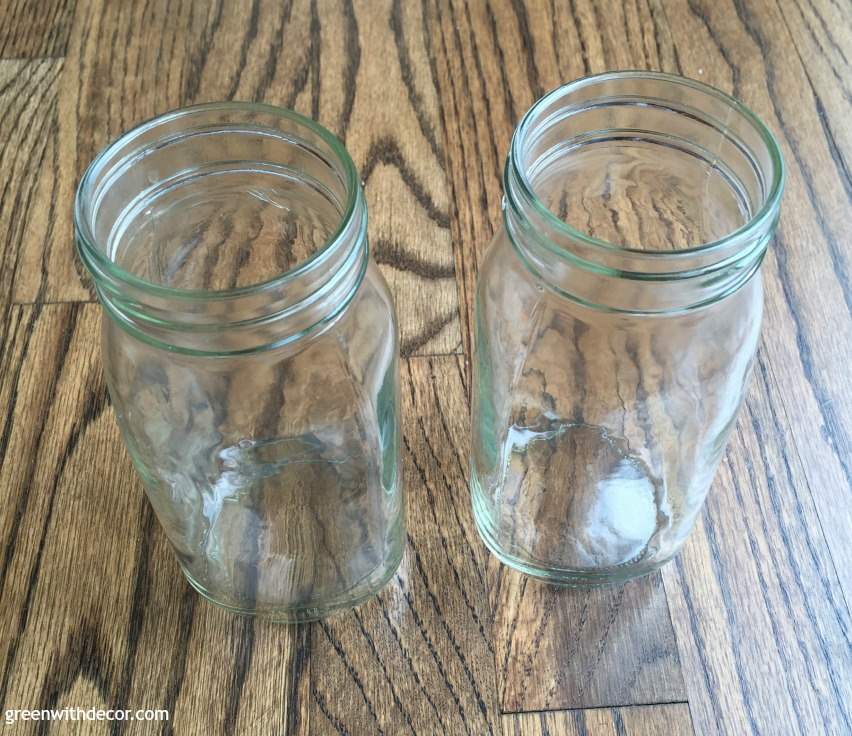 2. Spray paint the lids and the jars.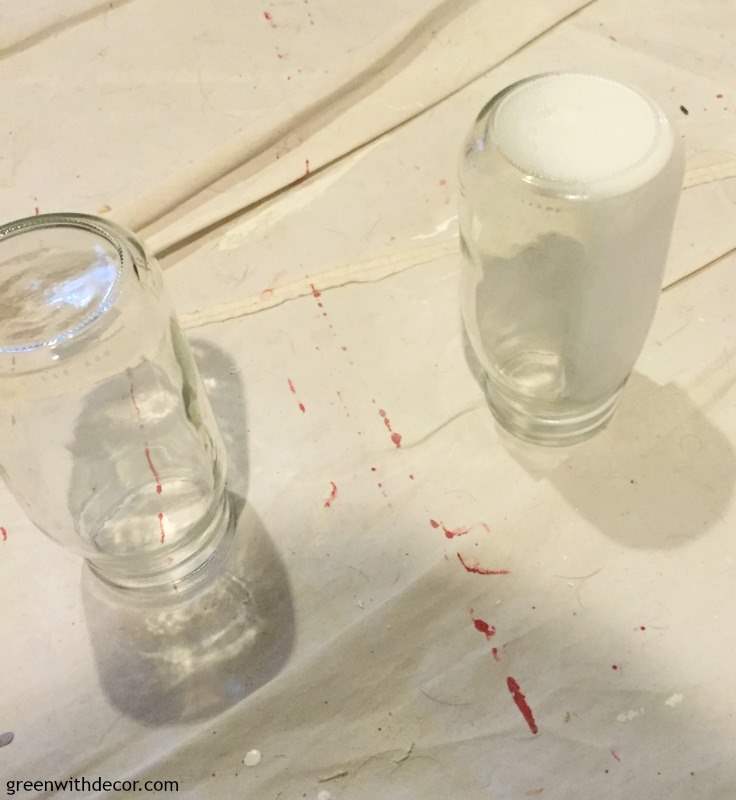 Flip the jars upside down so you can cover the bottom, too.
You should be able to get away with just one coat of paint as long as you cover the entire lid and jar when you're spraying.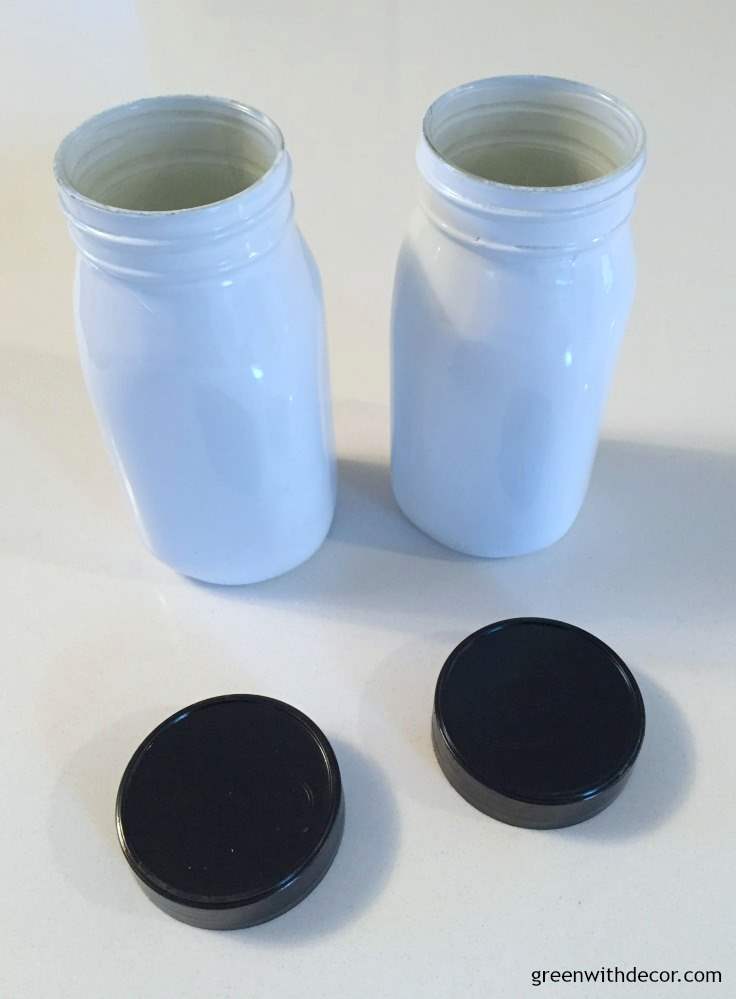 3. Draw the snowmen faces.
It's helpful to lay the buttons on the jar for placement before you draw the face on, just so you know where everything will fit.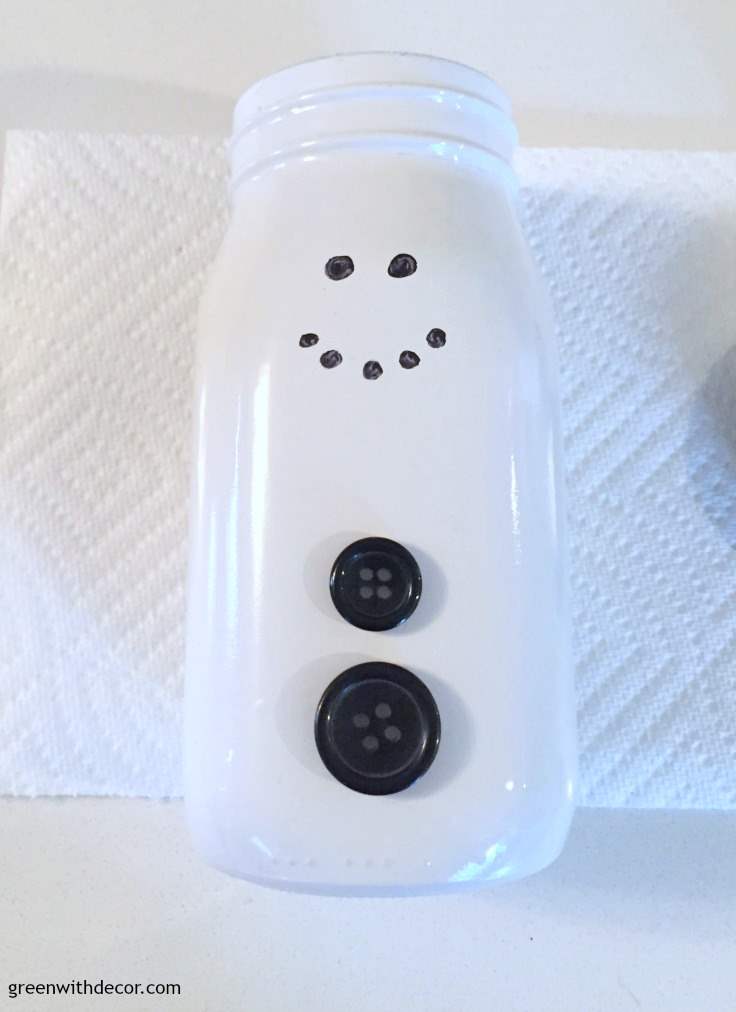 4. Tie ribbon around the jars to give each snowman a scarf.
You may remember my obsession with ribbon back around Christmas. I even added a ribbon to our metal pig to look like a scarf. It just adds instant winter cheer!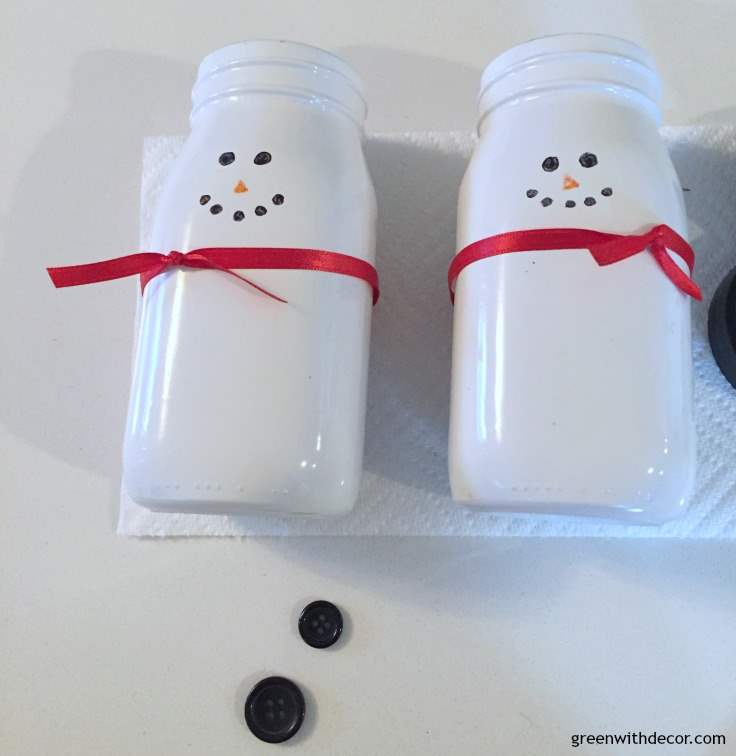 5. Glue on the buttons.
Your choice here: rubber cement or a hot glue gun. Since this is such a simple glue job, I used rubber cement.
6. Display and enjoy!
Don't they look cute with the little red berries?!
Whew, two less glass jars in the basement!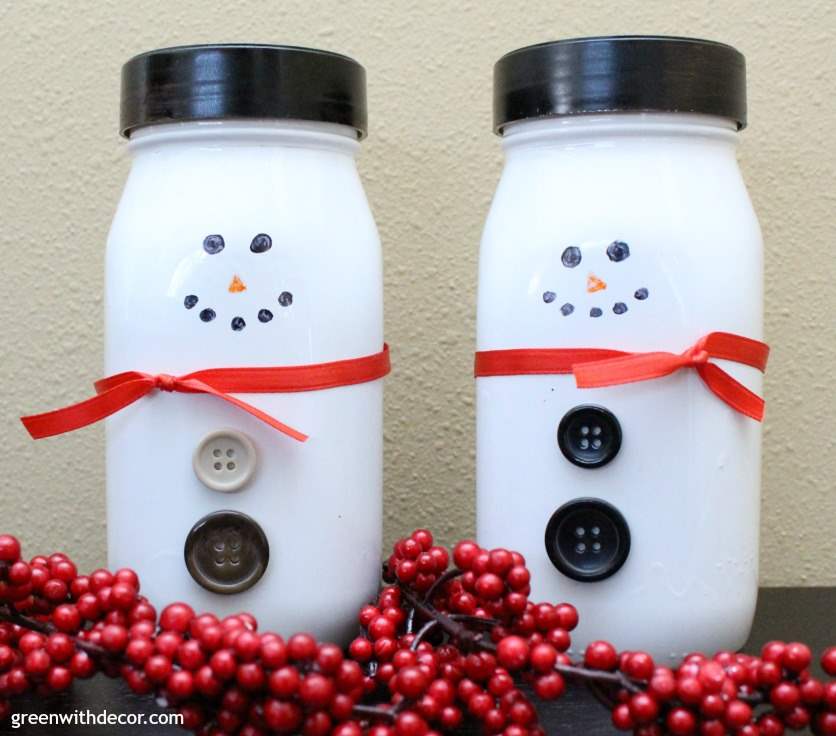 If you like winter decorating, you'll want to see these, too:
Or if you hoard glass jars like I do, check these out:
Remember to bookmark or pin this post if you want to save it for later!

Pin it!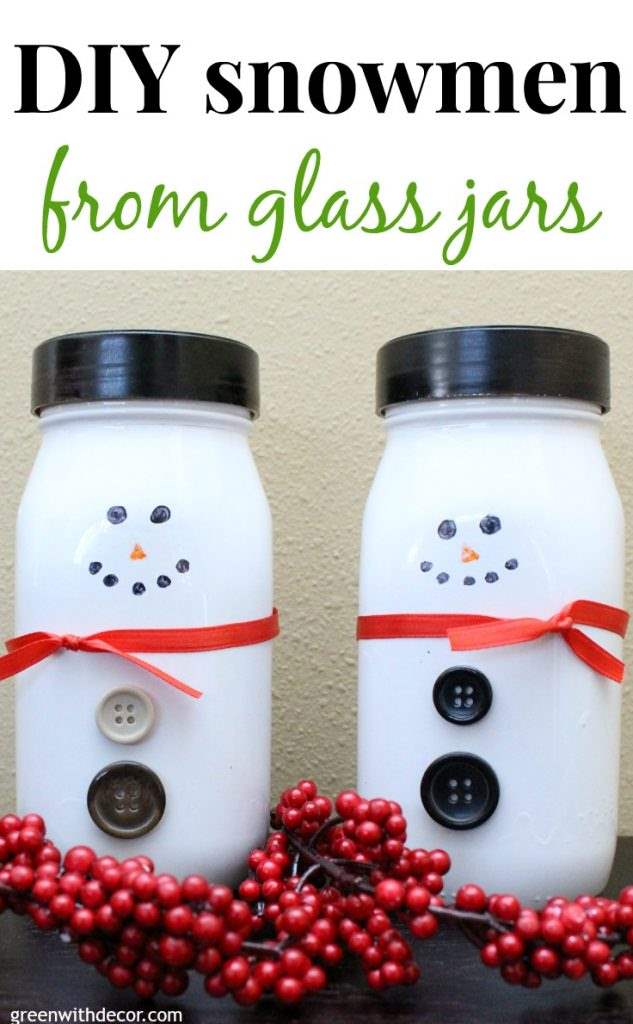 Want to read more posts like this?
Follow along: Get my emails | Facebook | Pinterest | Twitter | Instagram