When I was in high school and starting to look at colleges, I declared I was going somewhere warm. I was sick of winter and thought if other lucky people didn't have to deal with those snowy, cold days, why should I?!
Well that thought was quickly adjusted – but not lost altogether – since I also decided I didn't want to go too far from my family. I figured if it was within driving distance, it was a go. Driving distance going south towards the warm weather, of course.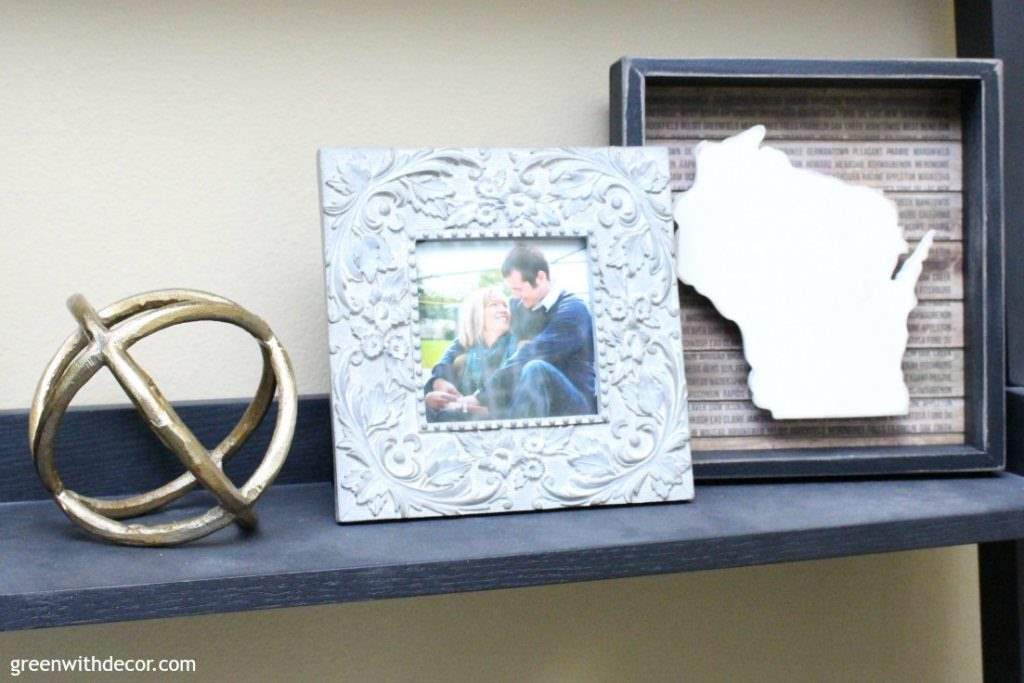 I looked at Xavier in Cincinnati and loved it. Plus it was only about six hours from Milwaukee – definitely a do-able drive home. And the winters were supposed to be a lot warmer.
Side note: The winters are a lot warmer, but ironically, I had more snow days in four years of college than I did in all my years of growing up in Wisconsin.
After living in Cincinnati during college – and another few years after that – I can say that the winters definitely were milder, but they're still cold because you know, it's not the south.
And while I loved Cincinnati, the humid summers were not my favorite. In fact, those humid summers actually made me think winters weren't so bad.
After all, snow is pretty, scarves and boots are cute, and I love cozy nights at home.
Somehow you just don't feel as guilty curling up on the couch on a Friday night with a beer and Netflix on when it's freezing outside as you do when it's nice out and you're supposed to be outside taking advantage of it.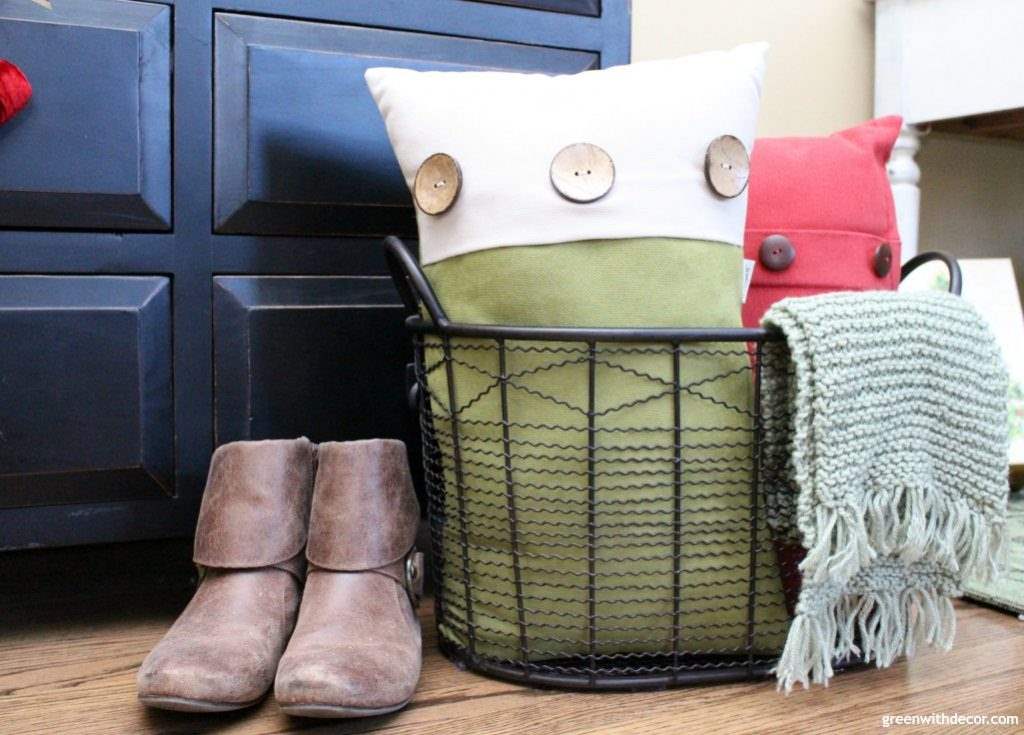 All of this to say – I'm a pretty big fan of winter now. But it can be a little hard to decorate for.
Not anymore. I'm sharing a few easy winter decorating ideas today. Plus last week, I shared some ideas for winter decor pieces if you need even more ideas.
This post contains affiliate links. This means if you click the link and buy something, I may receive a small percentage of sales at no extra cost to you.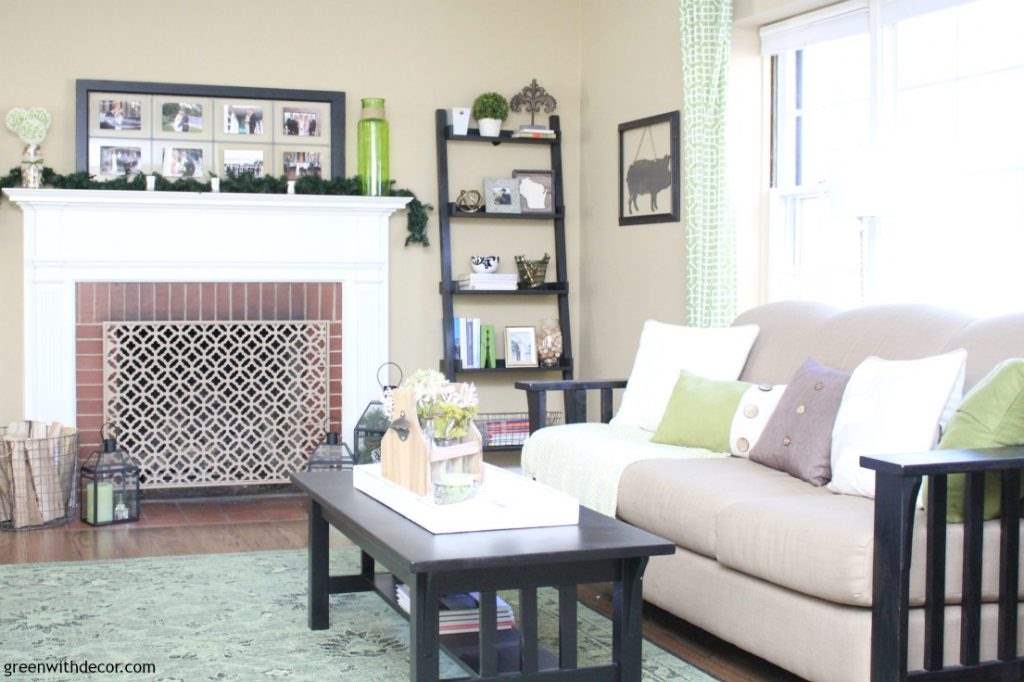 Today's post is part of the Winter Home Tour series hosted by my one of my best blogging friends Amy from My Life At Home. (Ironically, Amy lives in Cincinnati! Unfortunately, I didn't meet her until I moved back to Milwaukee.)
1. Pick a color scheme
Winter doesn't really have a set color scheme. White for snow? You can always go more rustic or glam, too.
I choose to mix a bit of that neutral, rustic and glam look for my own made up winter look. For me, that basically means neutrals, greens and some metallic. I love that mixing metals is on trend now.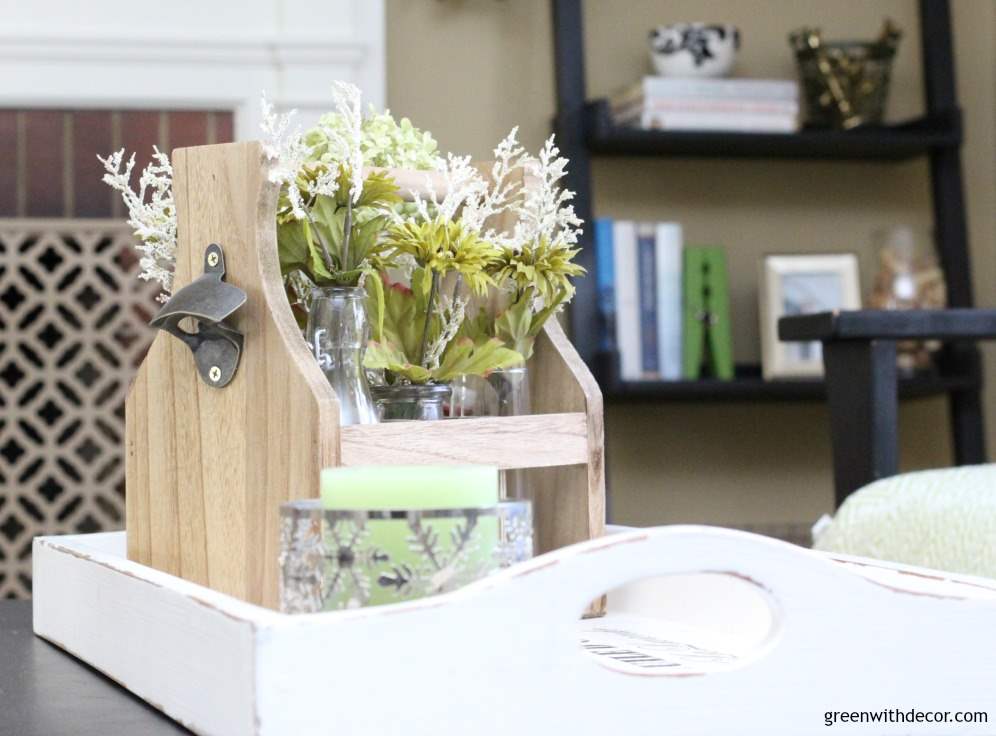 I had a lot of fun styling the ladder shelf. I added more decor to it than usual, and it was like a whole new world or something.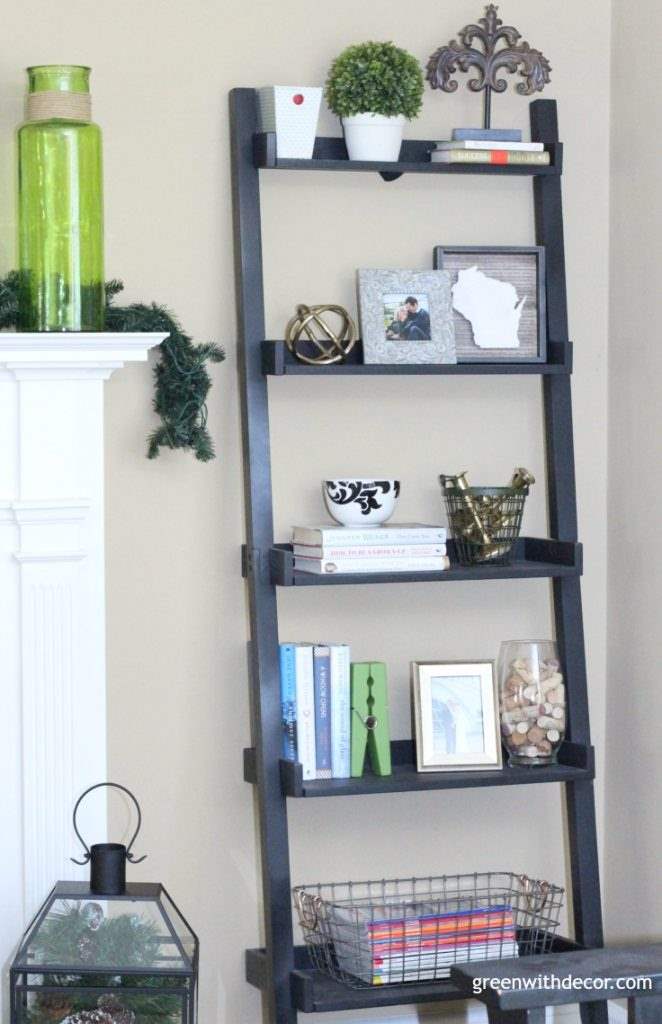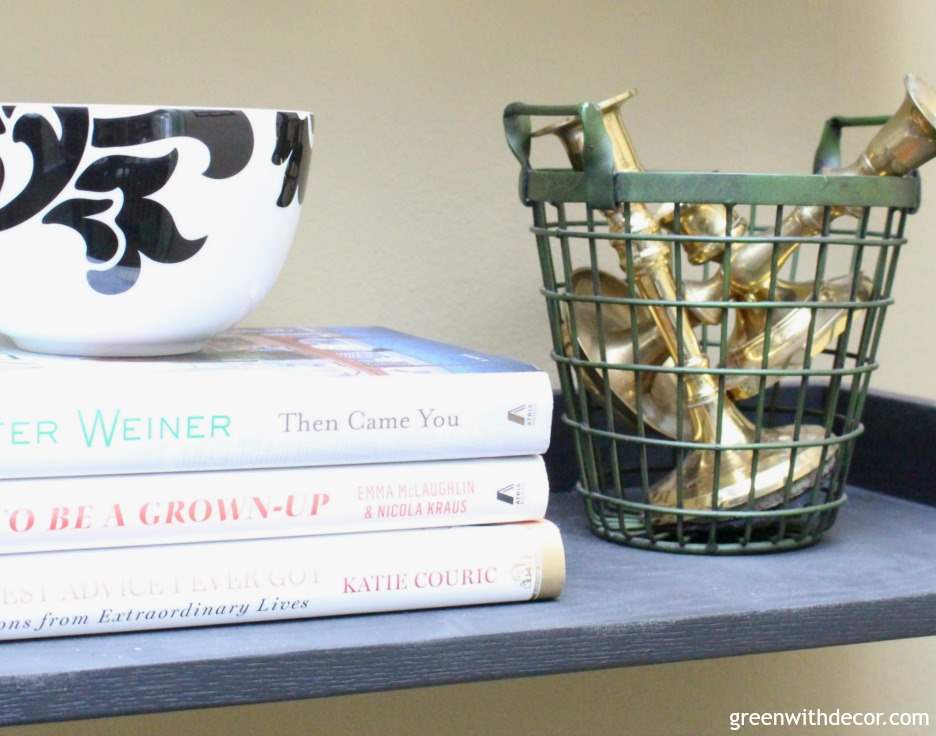 Books work well for decor in any season.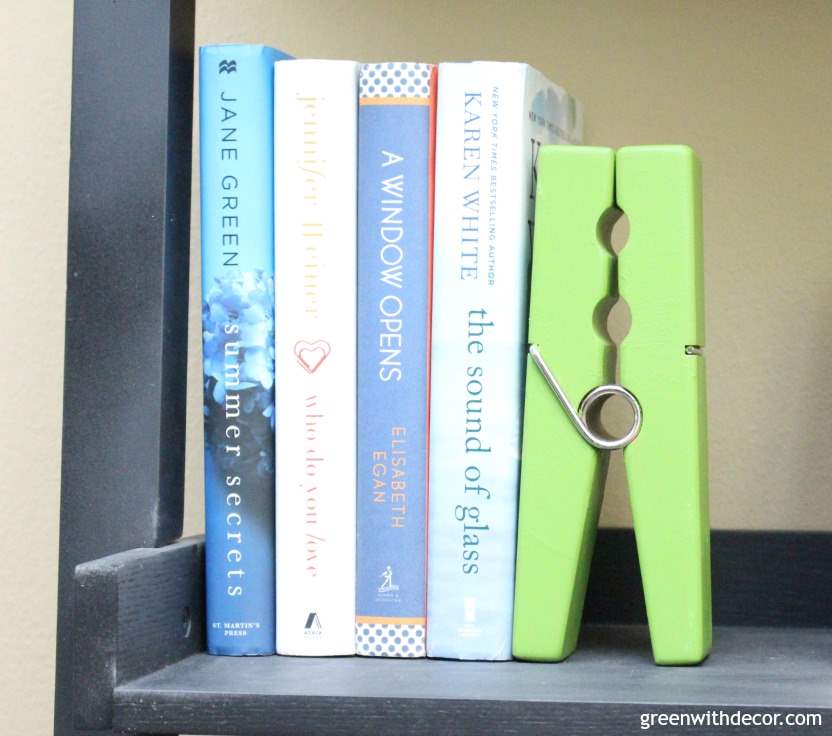 2. Lanterns and candles
What's more cozy than some candles glowing on those nice, warm winter nights at home?
I don't go too crazy with winter-specific decor, but this silver candleholder is perfect. I usually bring it out around Christmas and leave it until St. Patrick's Day.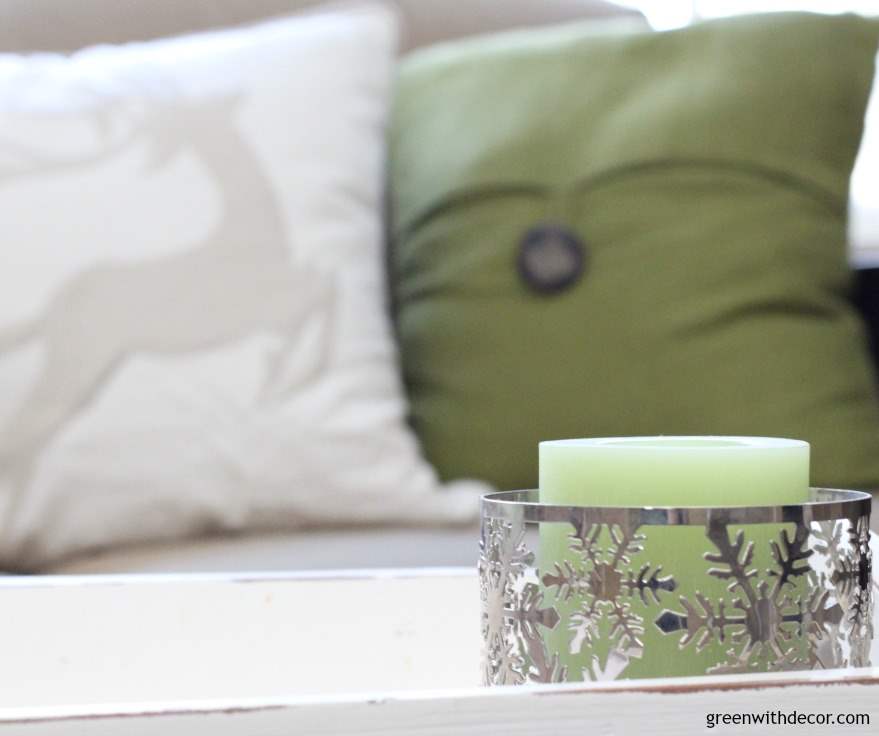 3. Pillow covers
My other wintery decor is a couple of pillow covers. Of course I always decorate with a lot of pillows, and pillow covers are way easier to store than a bunch of pillows.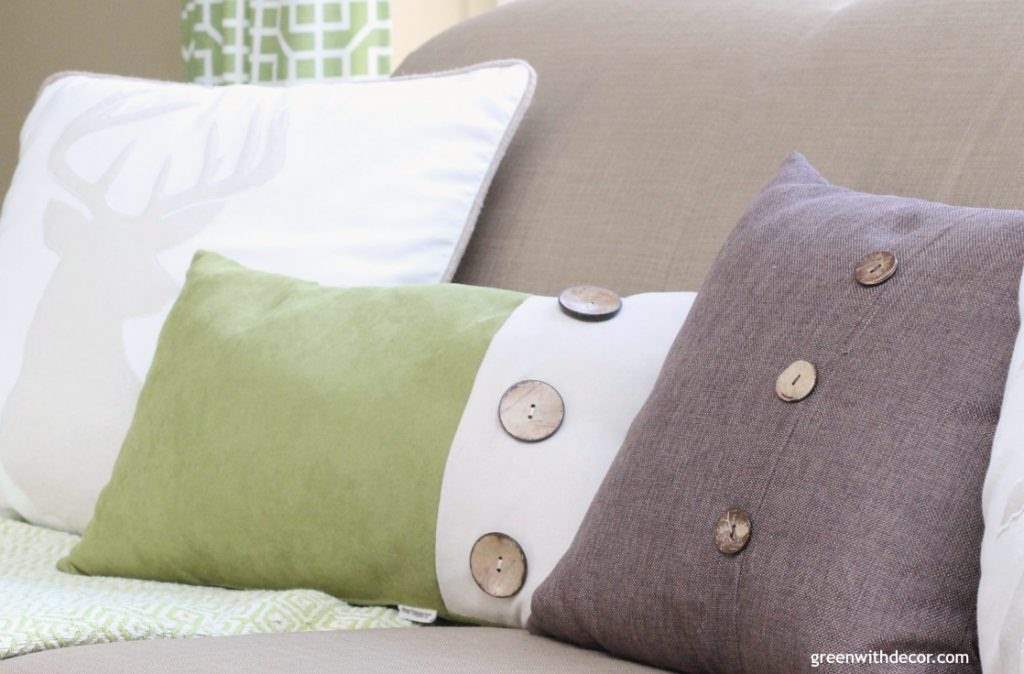 These work for Christmas, too, but I keep them out for the winter. The ones I have aren't available anymore, but these or these are similar.
4. Greenery
I always say add some life to your decor. Greenery or flowers just always freshen up a room and make decorating seem complete.
I took the garland from Christmas off the mantle and put it away with the other Christmas decor, before I realized the mantle looked too plain without it.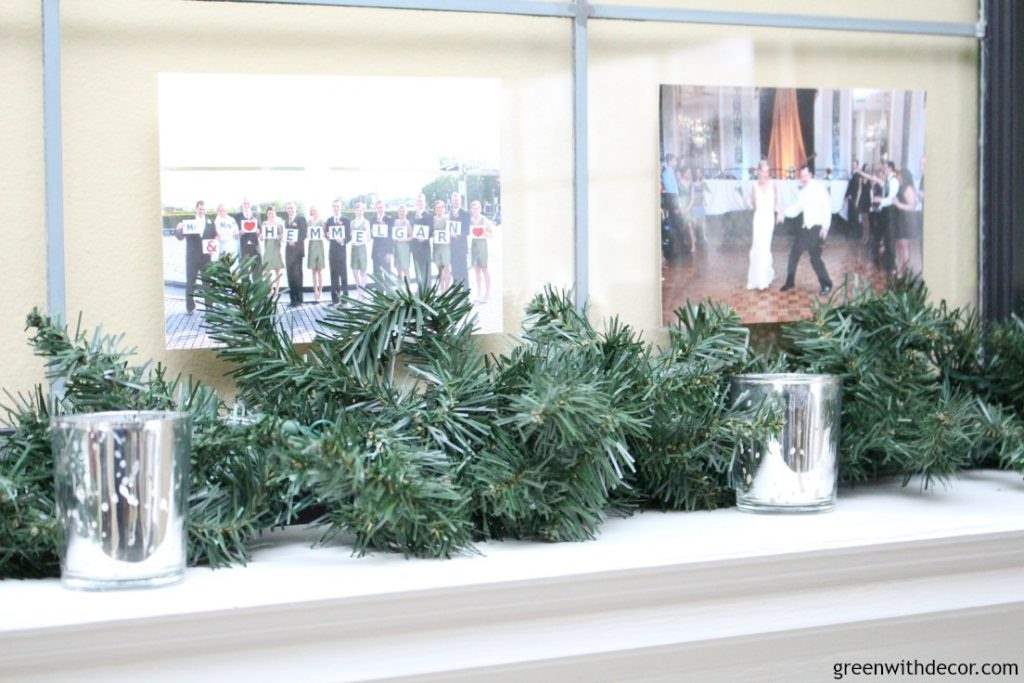 I kept the holly and pinecones in the big lantern by the mantel from Christmas, too.
Plus if you've been around for a while, you know I love filling this wooden drink caddy with seasonal flowers.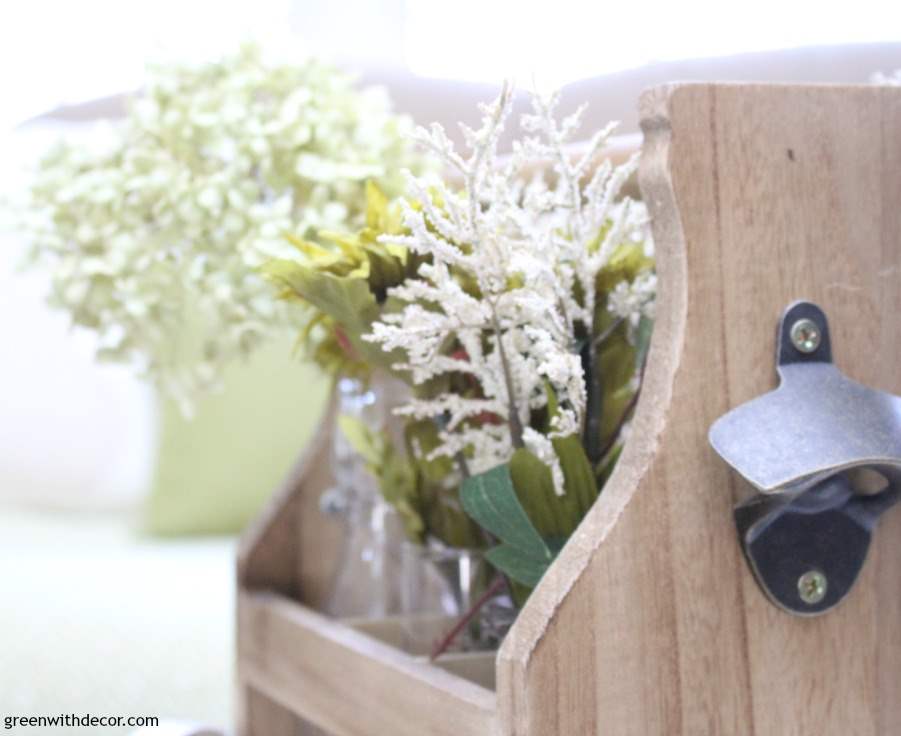 The dried hydrangeas somehow keep making the cut, too even though technically I guess they're more summery.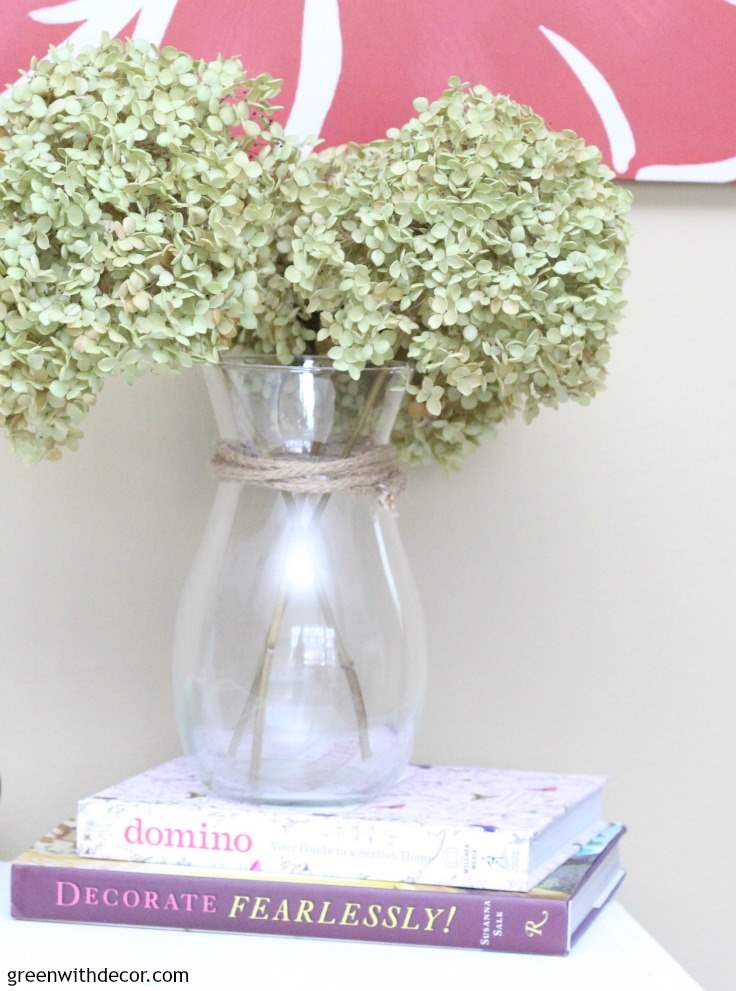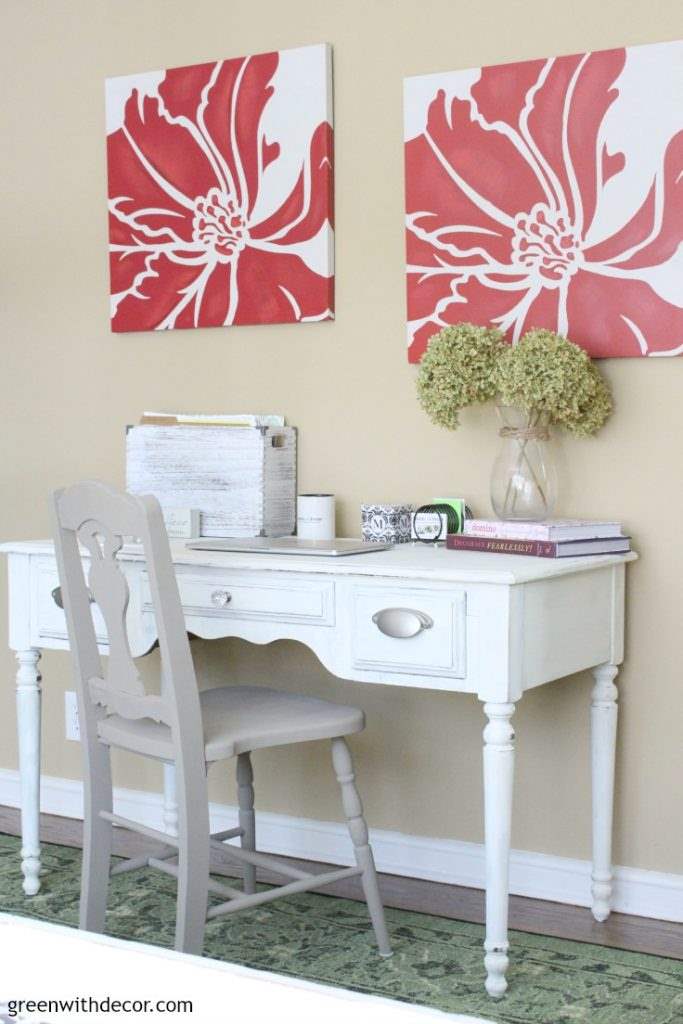 Of course I had to include a few pictures of my favorite white desk, too. You can read how I painted it here.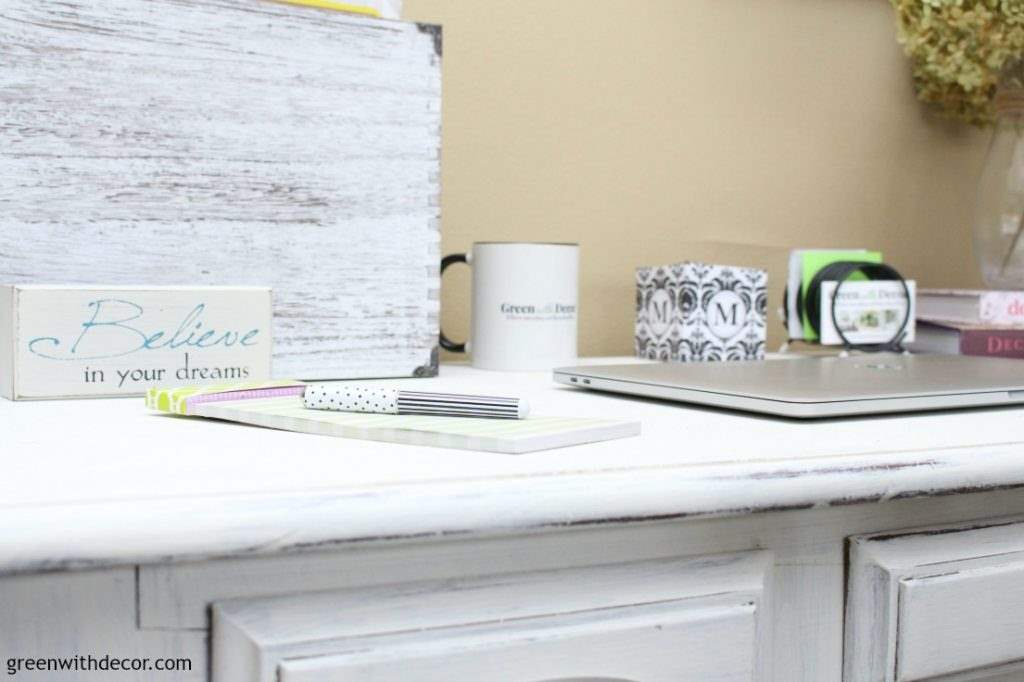 5. Logs
We don't actually use our fireplace, but doesn't a nice bucket of logs just scream winter? Glad you agree!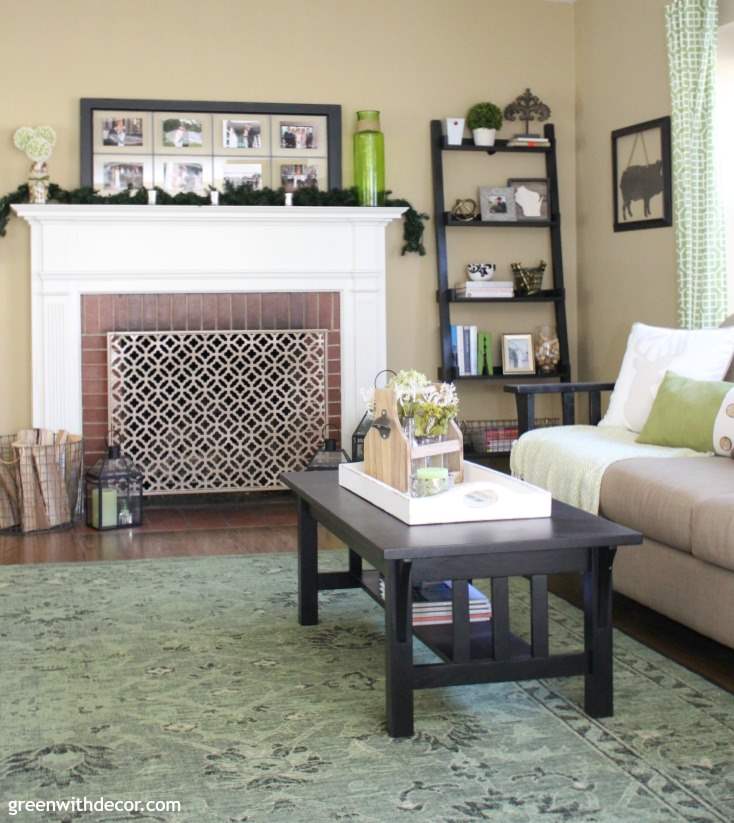 GET THE LOOK:
Since a popular question I get is "Where'd you get that?!," here are links to the same or similar sources:
Remember to hop on over to the other bloggers to check out their easy winter decorating ideas, too!
If you love decorating, check out these blog posts, too:
Remember to bookmark or pin this post if you want to save it for later!

Pin it!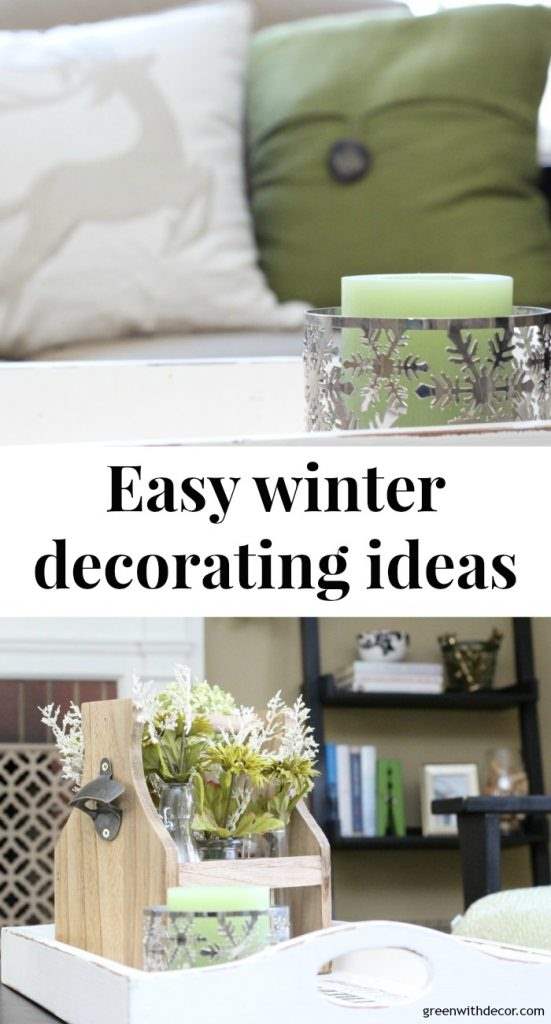 Want to read more posts like this?
Follow along: Get my emails | Facebook | Pinterest | Twitter | Instagram