Baby girl came 2 weeks early!
I was saying all along I wanted her to come before Thanksgiving, and she listened! 🙂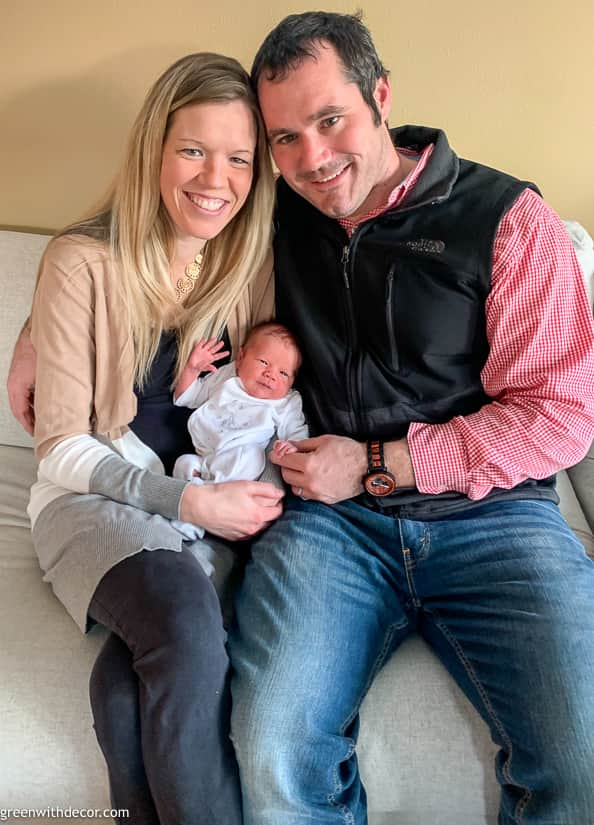 (Do you love how she's waving in this pic? So perfect, ha!)
We're enjoying the newborn snuggles, and our toddler daughter is being a great big sister so far.
I'll have another blog post up next week and then I'm taking the rest of December off for the holidays and newborn snuggles. I'll be back to regular posting in January with some fun, small projects around the house, but you can always follow along on Instagram for more posts before then!
And in the meantime, you can check out all my past Christmas posts here, all gift ideas here or get my free Christmas gift tags here.
Hope everyone has a great holiday season!

Want to read more posts like this?
Follow along: Get my emails | Facebook | Pinterest | Twitter | Instagram