I haven't been to a thrift store in close to a year, who would have ever thought that could happen?!
But I still love a good thrifting makeover, and as I was thinking back on a lot of our Christmas decor, I realized so much of it can come from a thrift store. Such a fun, easy way to decorate for the holidays on a budget!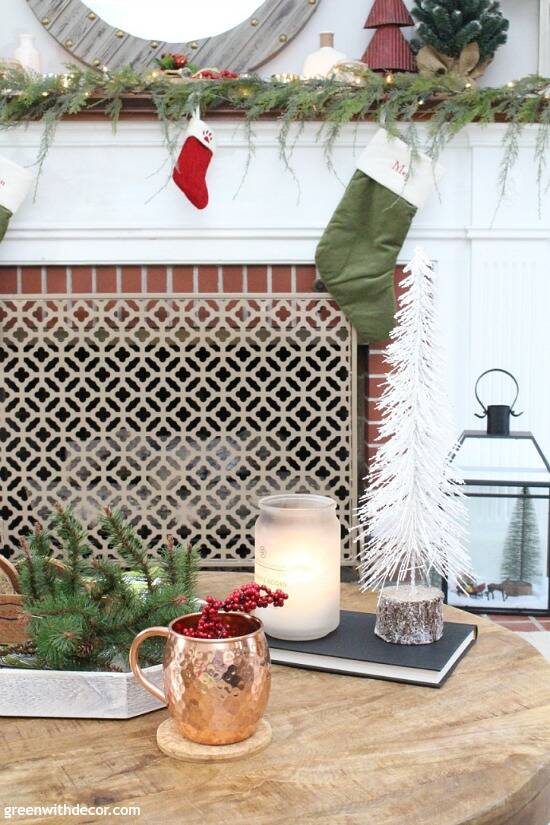 Plus a lot of these pieces can be dressed up as Christmas decor and then used as regular decor throughout the year, which makes them even more budget-friendly.
So if you're safely thrift shopping, estate sale shopping or Facebook group shopping this season, here are some of my favorites to keep an eye out for!
Just click any of the green links below for the DIY tutorials.
1. Village pieces
I've shared a few Christmas village piece makeovers, and I have a few more old houses sitting in my basement waiting for a coat of paint.
They're such a fun, easy project. And you can usually find them cheap at thrift stores!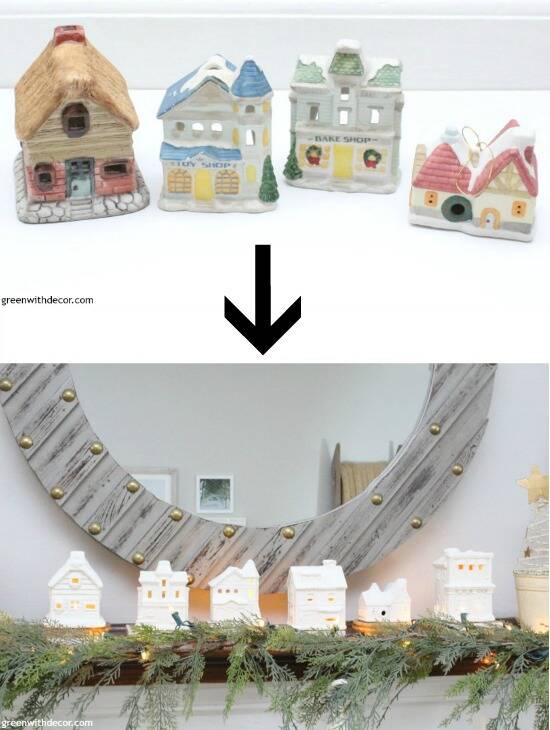 Tutorials: A DIY Christmas village from the thrift store and A painted Christmas village house
2. Wooden sleds
I found this little sled a few years ago, and with some paint and antiquing wax, it's so cute now. It's the perfect doll size so I'm thinking our daughter will snatch this one as her own soon.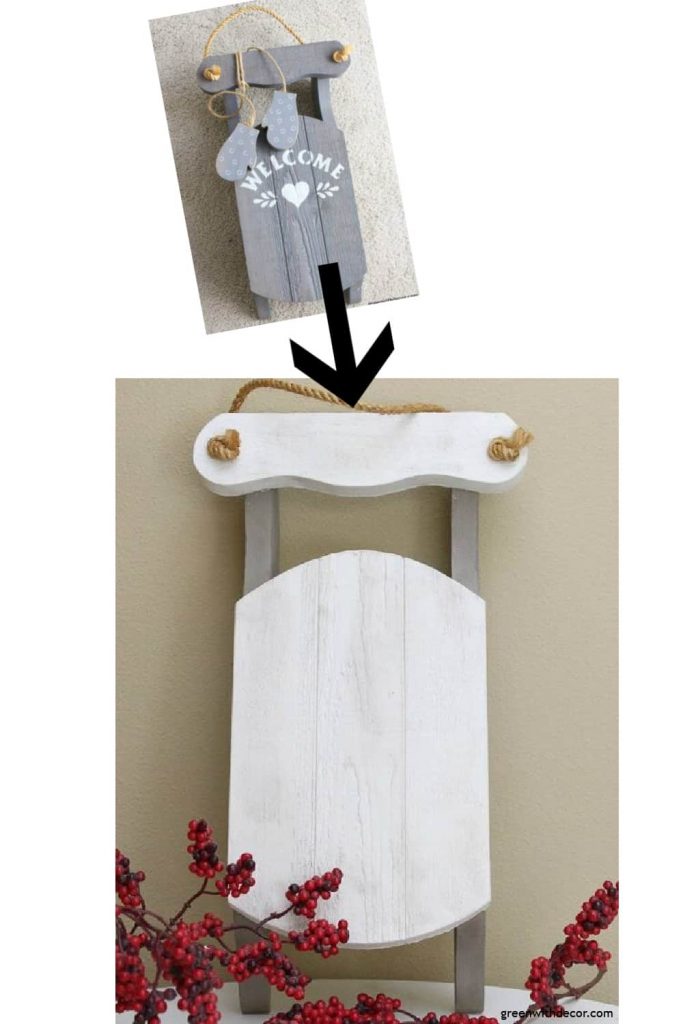 Tutorial: A sled makeover with dark wax
I also found this old vintage sled that's the perfect holiday decor! Just add a wreath, and it looks even more festive.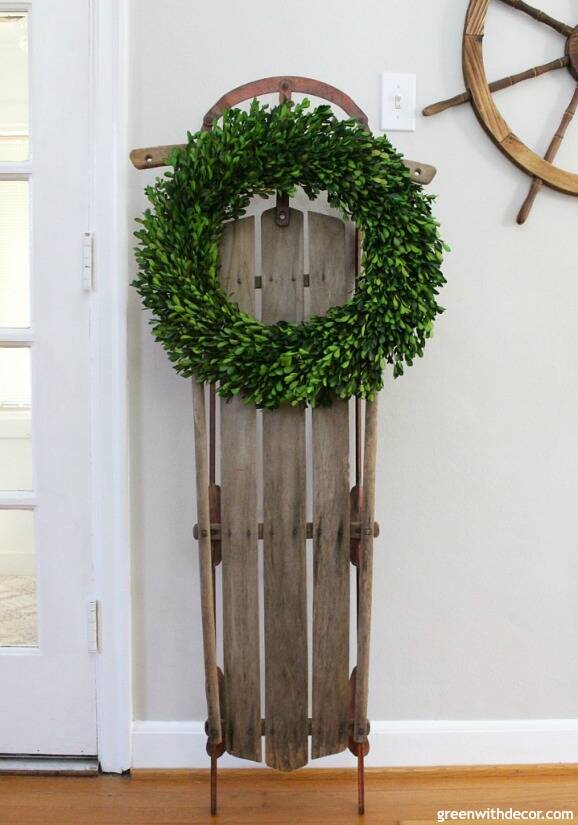 3. Spools
I repurposed little spools into the cutest little Christmas wish list ornaments. You could easily recreate this project with bigger spools, too.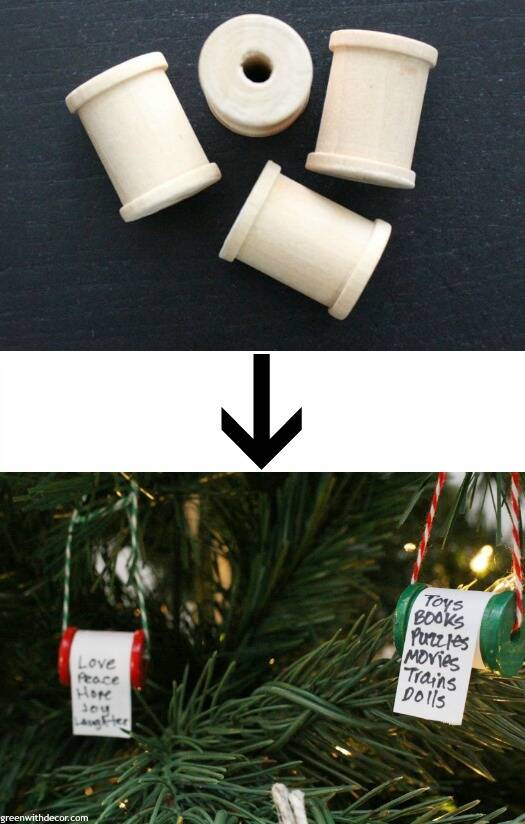 Tutorial: DIY Christmas list ornaments
4. Green and red bottles (centerpiece)
Plop some flowers in any green or red bottle, and it's an instant vase. (Wine bottles work, too!) Perfect for a Christmas centerpiece or just a little something festive in an empty corner.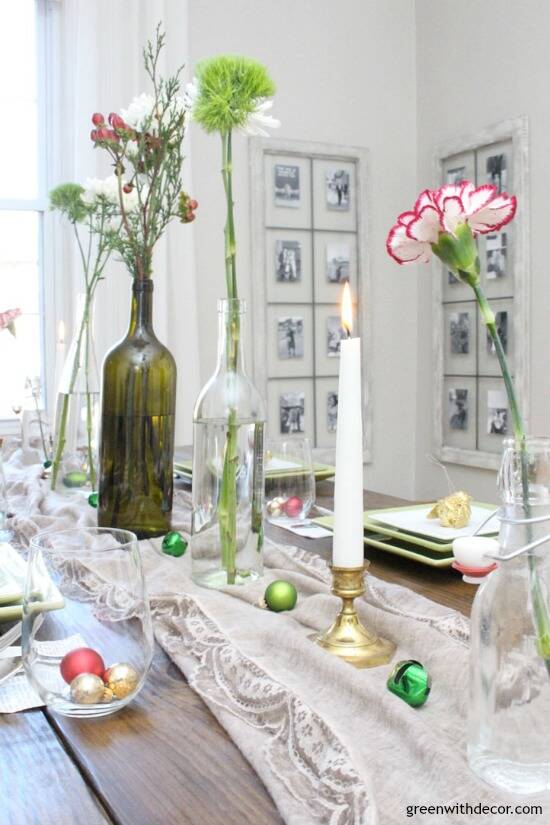 See more: A simple Christmas centerpiece
Bonus, green bottles also work for St. Patrick's Day, and red works for Fourth of July.
5. Red berries
Add some red berries to a tabletop, garland, wreath or bookshelf, and instant Christmas cheer.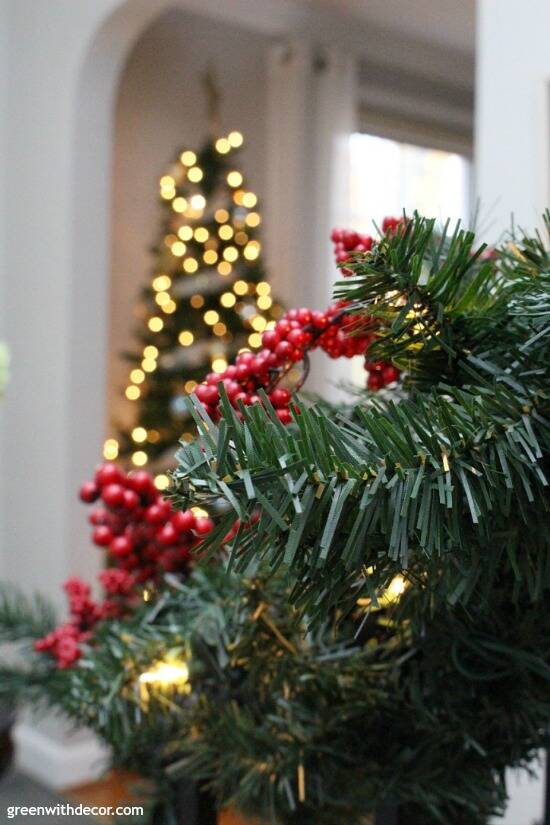 Tutorial: How to dress up cheap garland
If you see an old Christmas wreath or decoration with a bunch of berries, grab that, too. You can always deconstruct it and just use the berries.
6. Red or green dishes for display
Add some red or green dishes on a plate rack to a bookshelf or counter, and it will look festive. And again, non-holiday pieces can be used throughout the year (green for St. Patrick's Day or red for Fourth of July).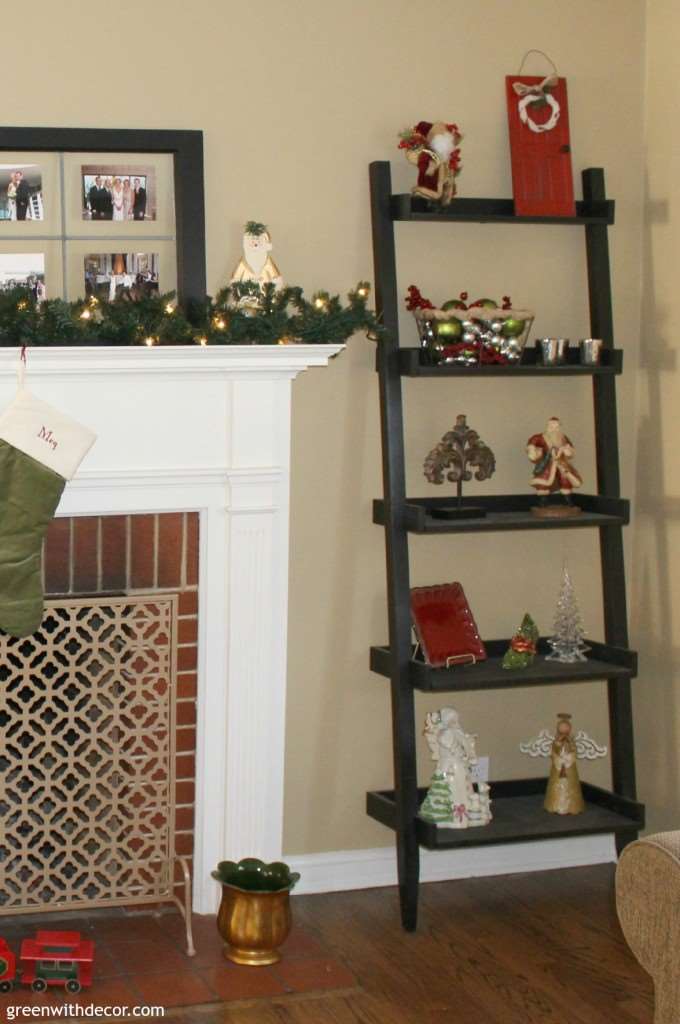 See more: Tips for styling a ladder shelf for Christmas
7. Toolbox or wood crate (centerpiece)
Old toolboxes and wood crates aren't really Christmas specific, but if you add in some ornaments, berries or festive pieces, they're perfect for Christmas centerpieces and displays.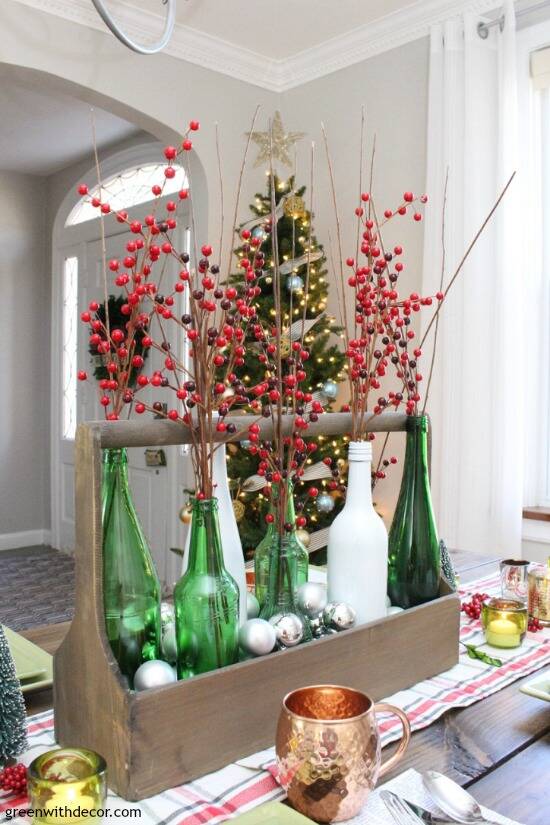 Our old toolbox is one of my faves for creating centerpieces at various holidays / parties throughout the year. (Remember when we could have parties?!).
See more: A plaid Christmas centerpiece
8. Baskets
Same with baskets. Easy to fill with festive Christmas pieces, and easy to use throughout the year for other pretty things, too.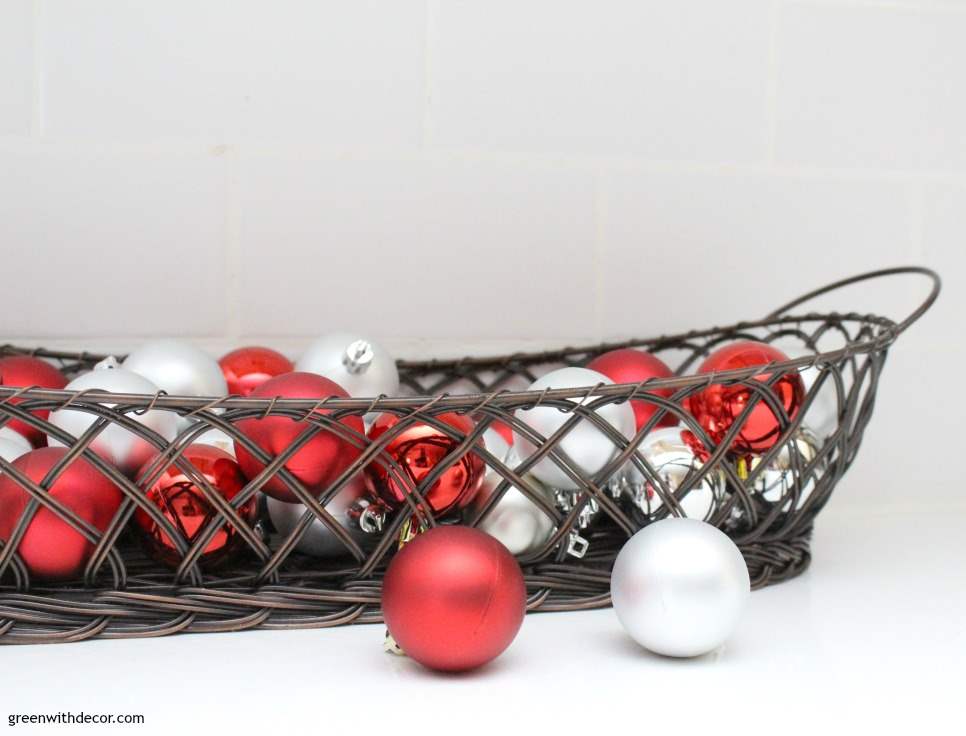 See more: 10 easy Christmas decorating ideas in the kitchen
9. Lanterns
Creating these mini Christmas scenes with our village pieces is one of my favorite ways to decorate for Christmas. Why does everything little just look so cute?!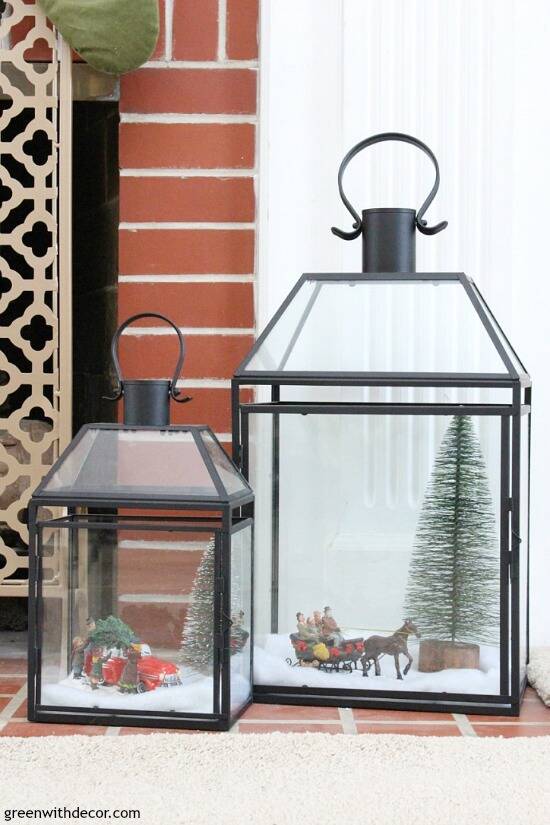 See more: 9 everyday pieces to use as Christmas decor
10. Candlesticks
A bunch of gold candlesticks mixed with ornaments just screams vintage Christmas, does it not?!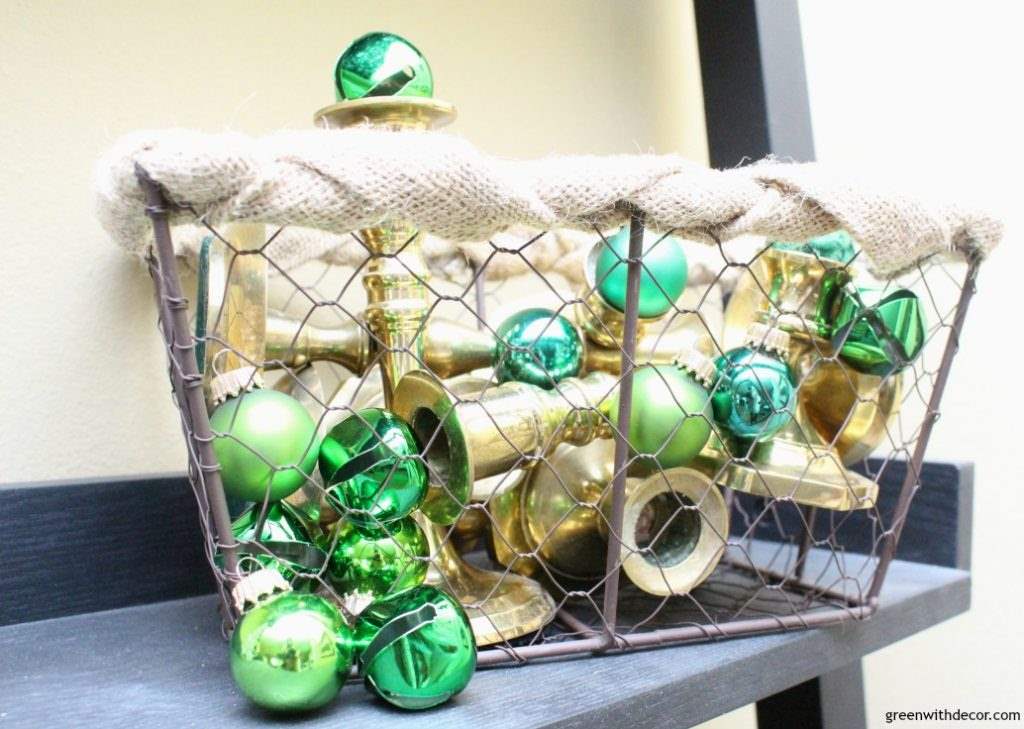 You can also paint old candlesticks for a festive, upgraded look.
See more: Decorating the living room for Christmas and How to paint candlesticks
11. Votive candles
Add metallic votive candles to any room around the holidays, and the sparkle from them with the twinkle from holiday lights is magical. Green, red and white votives work, too.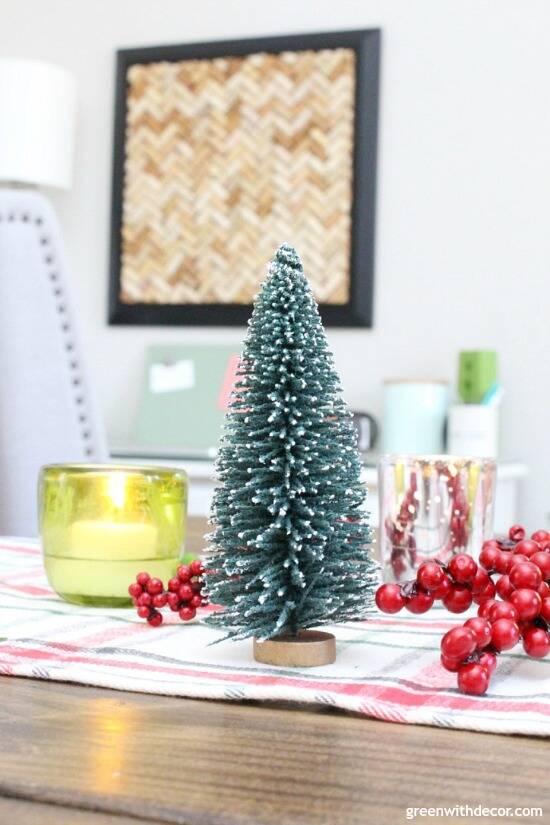 See more: A plaid Christmas centerpiece
12. Ornaments
You can never have enough ornaments. If you're going to overdo it on one piece of Christmas decor, let it be ornaments.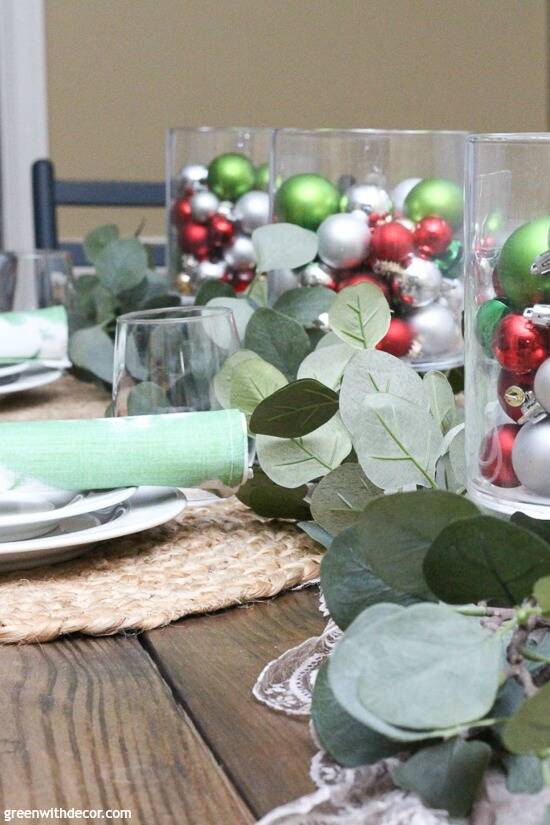 They look good on the tree, sprinkled on the dining room table, in a basket, in a bowl, you name it. If a little corner of the house is missing some Christmas cheer, add ornaments. Works every time.
See more: A Christmas centerpiece with eucalyptus and ornaments
13. Jingle bells
If you come across any jingle bells, snag them. They're cute and festive. Add them to a tablescape, bookshelf, the tree or drape them across some wall decor.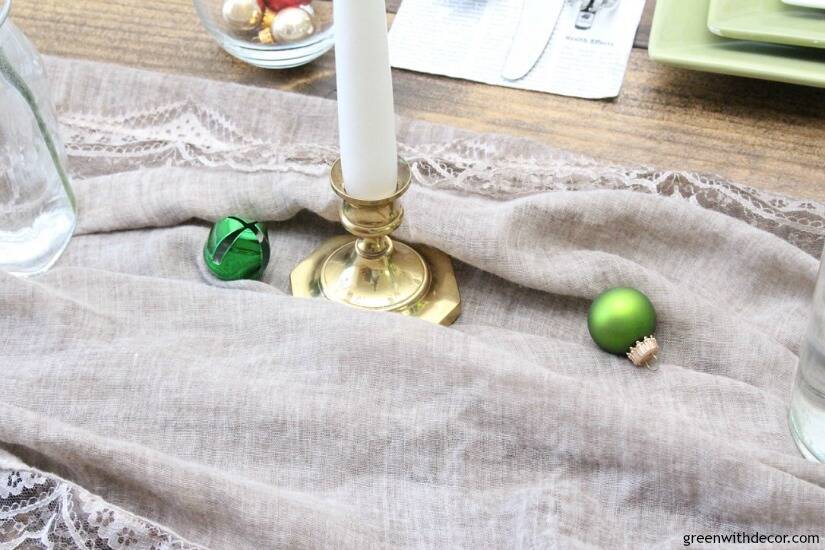 See more: A simple Christmas centerpiece
14. Santas
Little Santas are always cute, and when they're small, they're easy to store. Add a little Santa figurine to an end table, a lantern or the dining room table, and everything looks cheerful.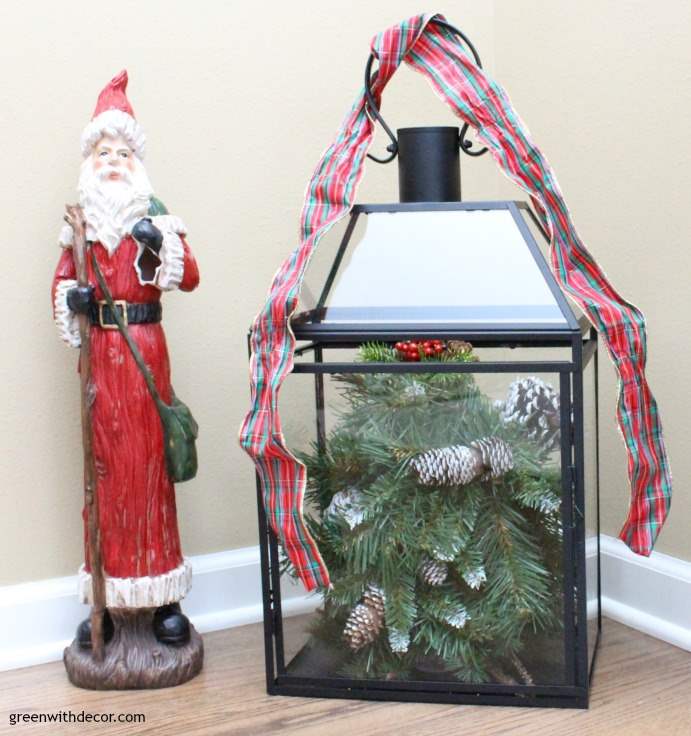 See more: A classic Christmas family room
15. Frames
Frames are perfect for hanging free Christmas printables or cute holiday photos.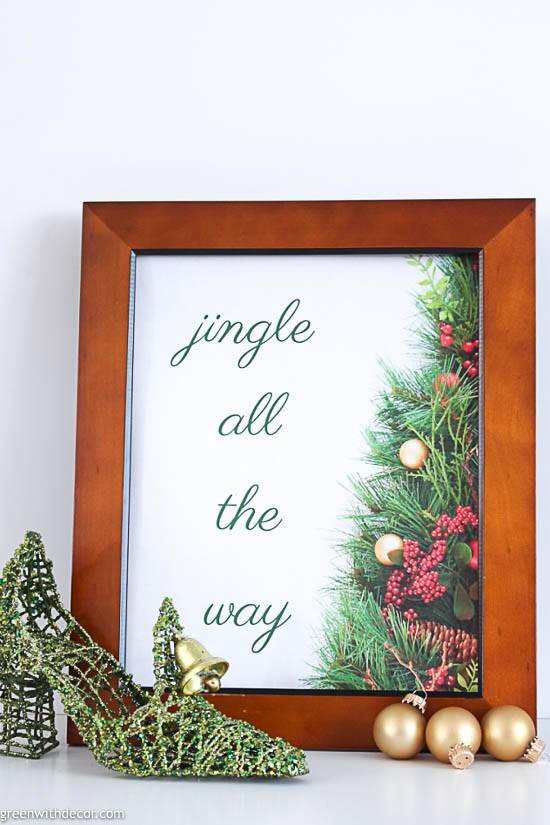 Get the free printable: 'Jingle all the way' free Christmas printable
So many fun ideas, right?! Have any other Christmas thrift store finds to add to the list?
Happy thrifting and stay safe!
Remember to bookmark or pin this post if you want to save it for later!


Pin it!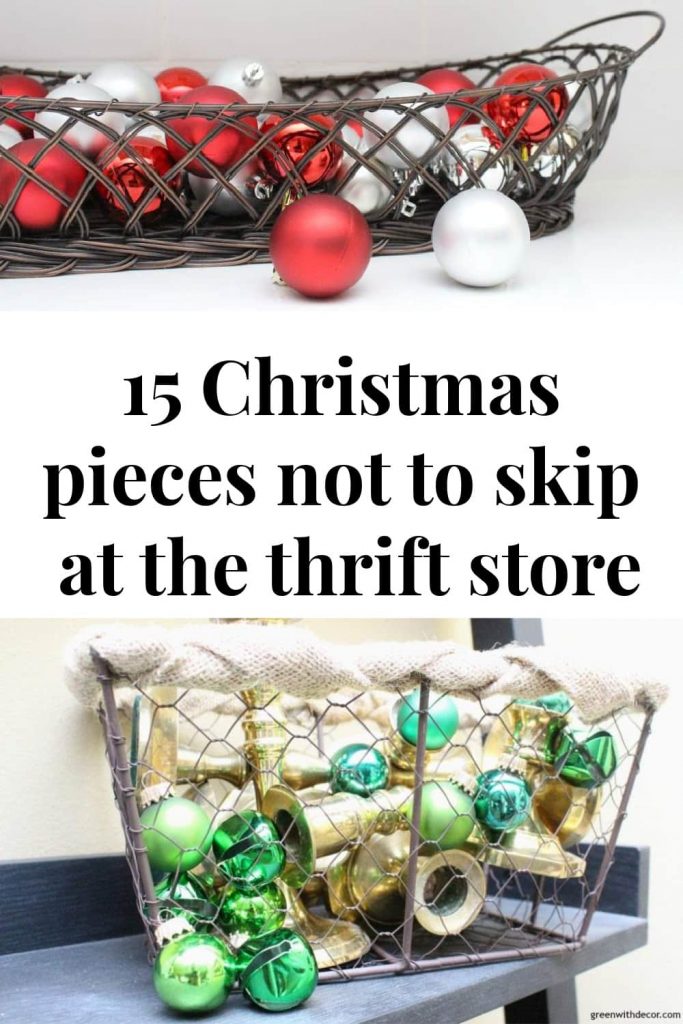 Want to read more posts like this?
Follow along: Get my emails | Facebook | Pinterest | Twitter | Instagram