This is a sponsored post written by me on behalf of Kohler for IZEA. All opinions are 100% mine.
I mentioned before all the holiday craziness that my parents are starting bathroom remodels in their house. My mom loves decorating as much as I do, which means we've spent a lot of time lately looking at different finishes for her bathrooms.
It's been fun. I love looking at new trends whether or not I'm in the middle of a renovation, so it's always good when someone else's renovation gives me an excuse!
I'm excited to partner with Kohler today to talk about the new Kohler Choreograph collection. It's perfect timing with all of the bathroom options we've been looking at lately.
The designs are gorgeous, and I love the way you can pick and choose pieces from the collection to build a beautiful, functional shower that works just for you.
Because I always love a good before and after, just look at this beautiful bathroom renovation from Kohler. The shower looks fabulous, doesn't it?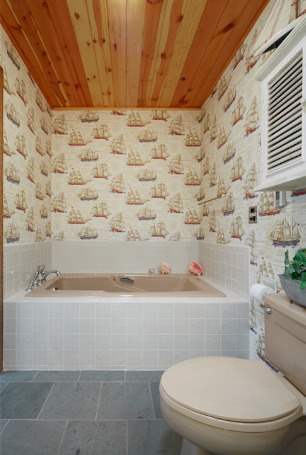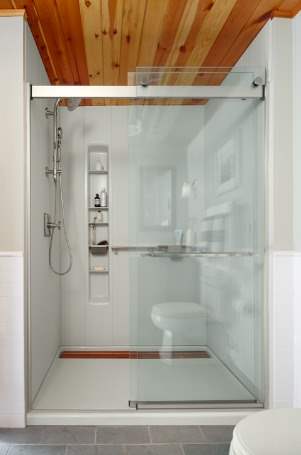 Pick a design  
The Choreograph selection comes in a variety of designs. Of course, I love the bright looks of the CrossCut Dune and the VeinCut Dune.
I always love white and silver/gray together, but you probably figured that out from our kitchen and bathroom renovations!
Build your own look
You can use the Choreograph designs on one, two or all three panels of your shower or go for an accent stripe across the top or middle of your shower.
I love that they work together or by themselves so you can get the look you want.
Design the shower of your dreams
Plan your shower with Kohler Choreograph Shower Planner. You can play around and see exactly what your perfect shower would look like. It's fun to see all the different look
You can select everything from the number of panels and the panel design to the accessories and even the bathroom wall color so you can see how your pretty new shower will look in your own bathroom.
Accessorize
The shower locker is my favorite accessory. It's perfect for organizing all of the endless shampoo, conditioner and soap bottles that always seem to collect in a shower.
The locker comes with four adjustable shelves and a basket. One of the shelves even has a hook for a razor. I'd love one of these.
You can also add a shower stool, barre, floating shelf or a hook for your loofah or towel, so whether you want more storage or just accessories to make showering easier, Kohler's got you covered.
The barre even has a pretty add-on teak tray for more storage.
Here's another fun before and after, plus you can see a lot of the accessories in action.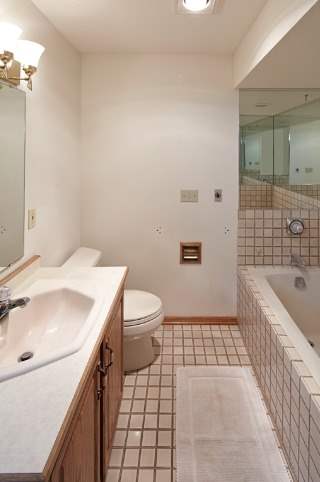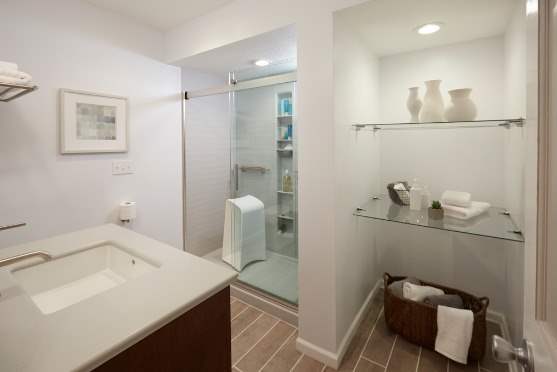 For even more before and after fun, here's a peek at the rest of these bathroom makeovers from Kohler: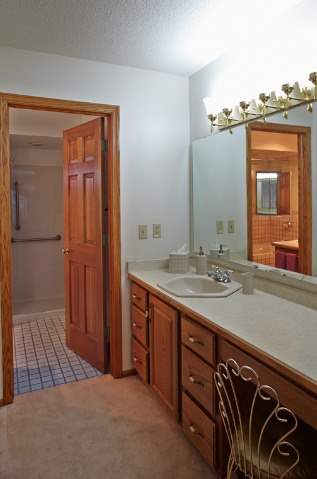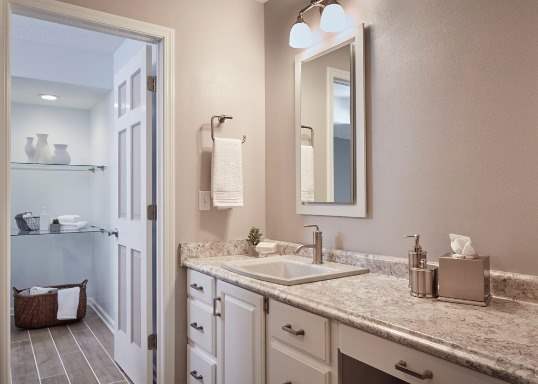 And this one: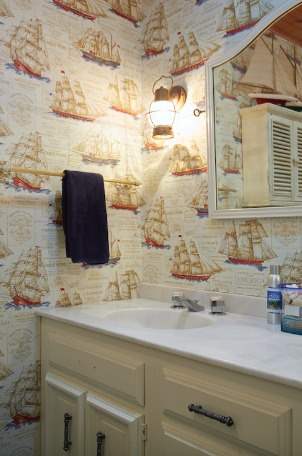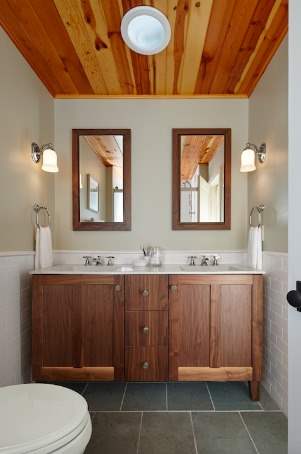 Aren't these gorgeous!? I love the wood vanity with the white subway tile. I'll never get tired of looking at room renovations.
See more Kohler Choreograph shower spaces on their website. Which design is your favorite?
Remember to bookmark or pin this post if you want to save it for later!


Want to read more posts like this?
Follow along: Get my emails | Facebook | Pinterest | Twitter | Instagram