Guess what?!?!?!?!?!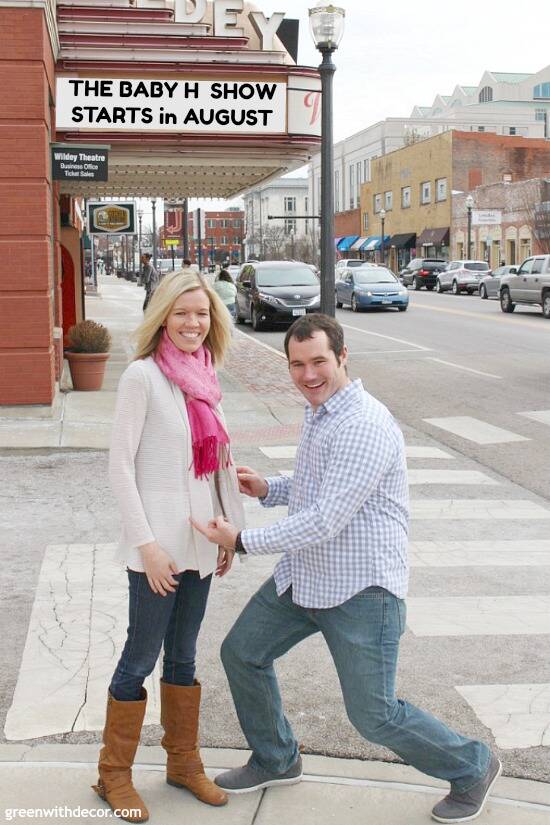 I'm pregnant!!!!
We are SO excited and can't wait to meet our baby in August!!
(I feel like I just need to pause for a second and acknowledge that these announcements can be hard for those dealing with any sort of infertility, and I am really, really sorry if you're in the middle of that. We're cheering for you.)
We haven't found out the gender yet. We've gone back and forth about a million times over whether to find out or not, but we're thinking we will.
Our lives have just been a little crazy in the past year, and leaving one more thing to the unknown might not be something I can handle haha. (Obsessive planner over here … )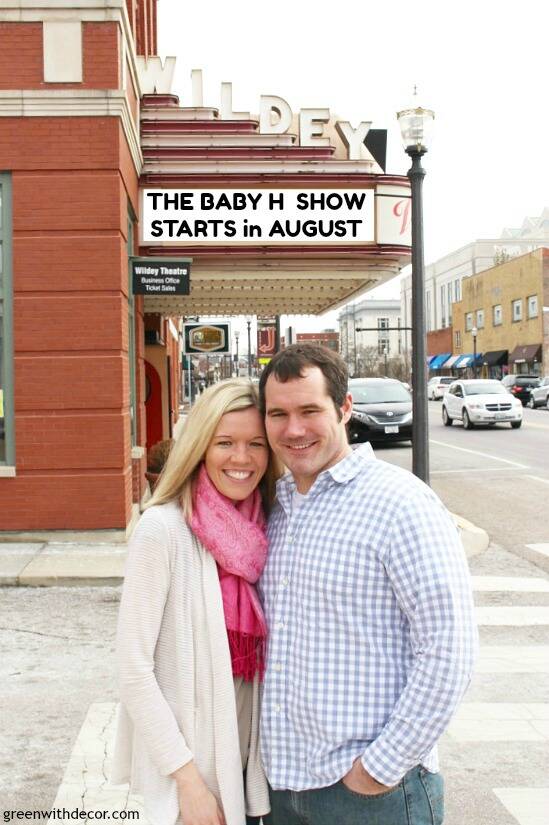 Oh and guess what the original sign said while we were taking these pics?! An Affair to Remember. ? We debating leaving it. Just kidding.
I'm excited to put together a nursery. Kids' spaces are just so cute and different than other rooms in the house. (I already started a Pinterest board for kids' rooms – secret boards are a wonderful thing, aren't they?!)
We're also curious how Oakley, aka Miss Queen of the Household, will react. I don't think she'll be happy to be knocked off her pedestal, haha.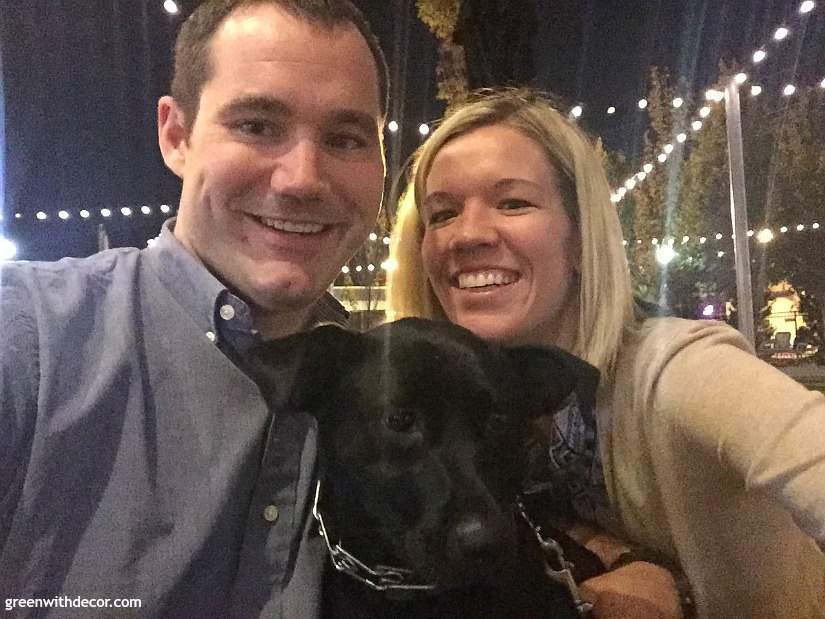 Thank you all for always sharing and following along with our adventures – this may be the biggest one yet!
We're over here counting down the days to August! 🙂


Want to read more posts like this?
Follow along: Get my emails | Facebook | Pinterest | Twitter | Instagram