Guess what?!?!?!
Apparently Thursday has become the day for sharing big news around here!
I'm featured in Food Network Magazine! Yep, a magazine! It's honestly been a dream of mine since I started this little blog, and I can't believe it!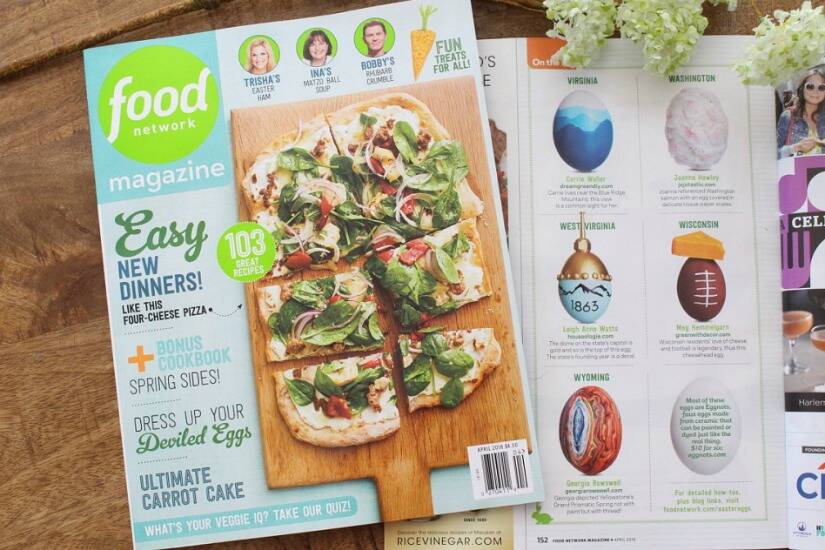 Even funnier it's Food Network Magazine with all the cooking I do (don't do!) around here … if anything, Kalen should be featured for all the delicious meals he makes!
But this story was all about a DIY, so you know I'm in! Food Network Magazine contacted me a few months ago and asked if I'd be interested in designing a Wisconsin-themed Easter egg for their spring issue. Um, yes, of course!
They're featuring one egg per state, so I started thinking about football, cheese and beer.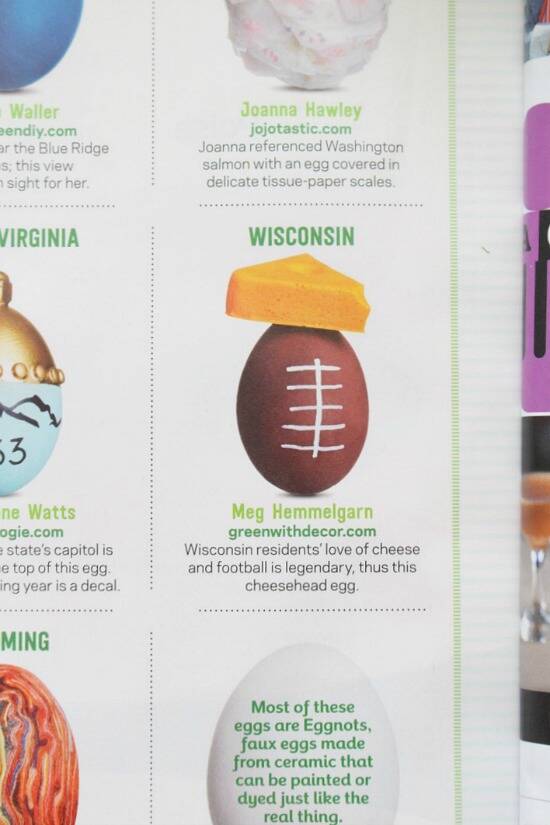 I think the cheesehead is just perfect to celebrate Packer fans and cheese lovers alike!
Be sure to check out the full article in the April issue or online so you can see your state's themed egg. It's fun to see them all!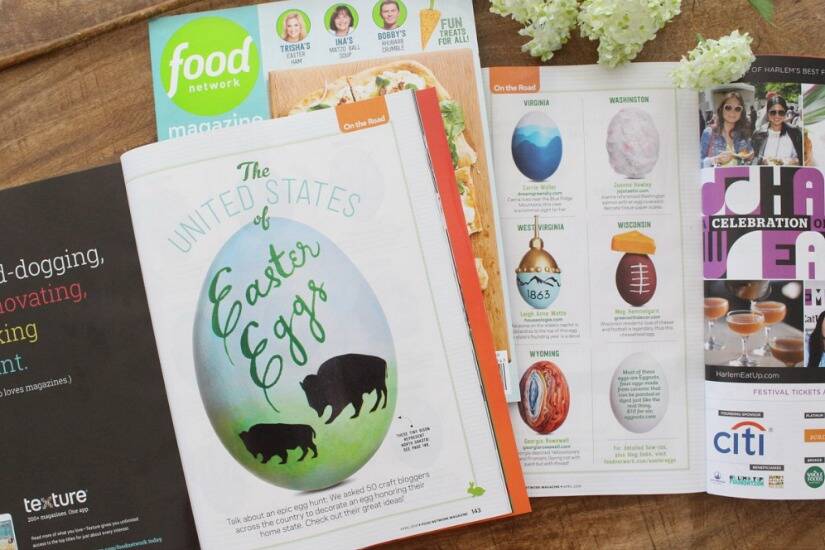 And a big THANK YOU to all of you for reading, following along and helping this blog grow to even make it possible that someone from Food Network Magazine would find my blog and want to feature it! 🙂
This post contains affiliate links. This means if you click the link and buy something, I may receive a small percentage of sales at no extra cost to you.
If you want to make a similar egg for the football/Wisconsin lover in your life, here are the supplies I used:
Brown craft paint
Cheesehead coaster (cut off the corner and use a small piece of it)
Scissors
A small piece of velcro with an adhesive back to stick the hat on the egg (I tried rubber cement and hot glue with no luck so let me save you the time!)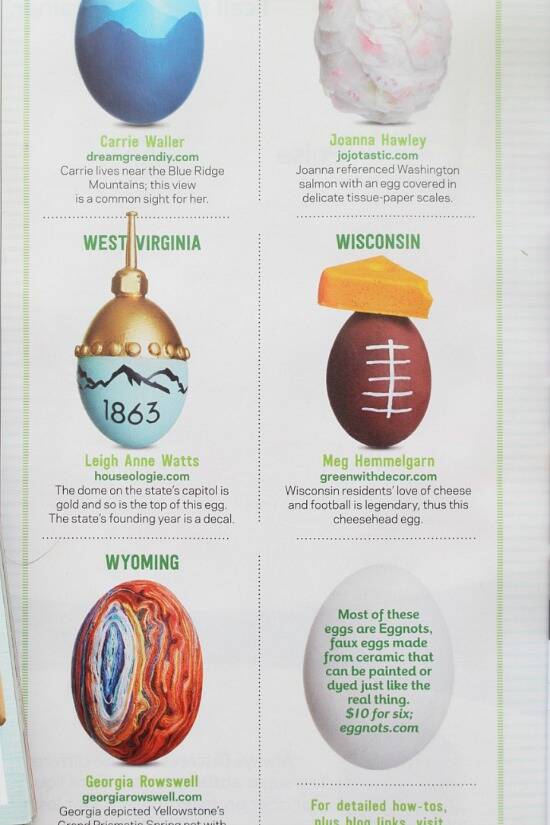 A lot of us featured in the article used Eggnots instead of actual eggs. If you're a crafter, they're a fun ceramic option instead of eggs that end up getting tossed.
Remember to bookmark or pin this post if you want to save it for later!

Want to read more posts like this?
Follow along: Get my emails | Facebook | Pinterest | Twitter | Instagram