Follow this easy tutorial to use a heat gun to thaw your downspouts.
Disclosure: This post is sponsored by Wagner. All opinions, images and love of DIY projects are 100% mine.
Well it seems that winter has finally arrived! Somehow, Wisconsin was one of the last places to get snow this year, which almost never happens.
But a couple weeks ago, we finally got a whole bunch of snow at once! Our toddler was thrilled to build a snowman and play outside.
I have a quick, easy heat gun project for those of us who live in cold places. The heat gun has about a million practical uses, which is why we like having it around.
Our latest heat gun project? Thawing downspouts to prevent ice dams.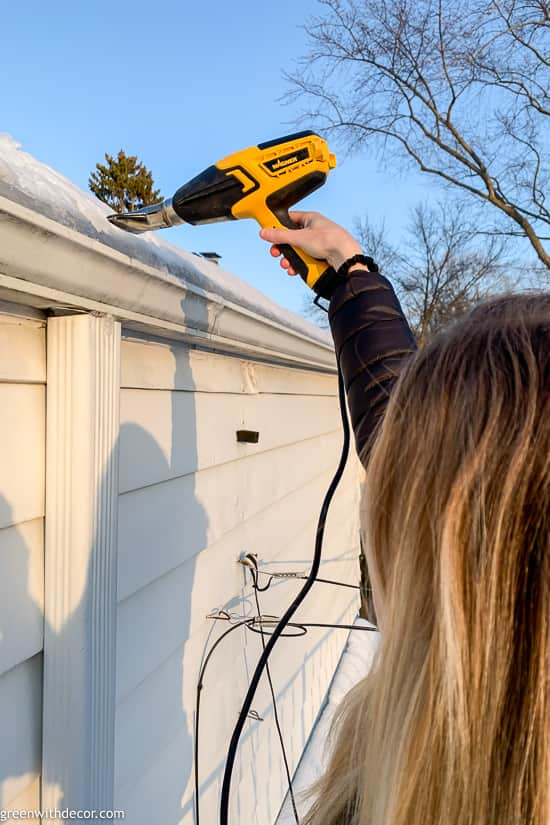 After thawing, the snow and ice melting off your roof and in your gutters can then easily flow down your downspout. Otherwise you can end up with those big icicles sitting on your gutters which can then rip off your gutters.
(Bummer because those icicles always look so pretty, ha! But they're not worth it.)
Here's how our gutters looked before we used the heat gun: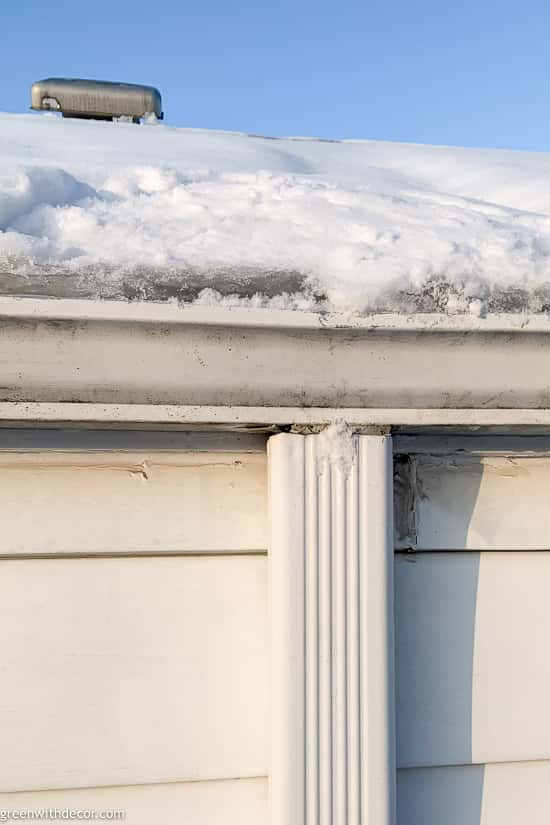 And after: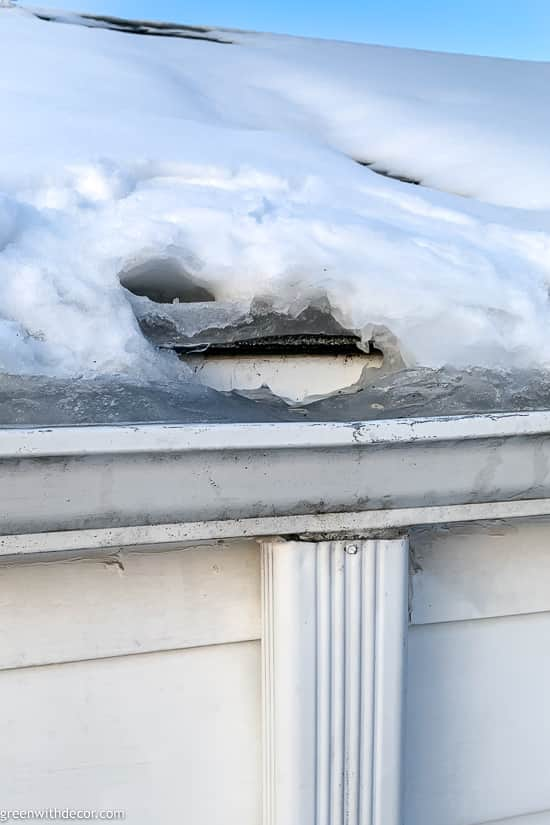 This post contains affiliate links. This means if you click the link and buy something, I may receive a small percentage of sales at no extra cost to you.
Supply list:
How to thaw your downspouts:
1. Choose the correct heat gun attachment.
The FURNO 750 comes with four attachments. The Flare Nozzle is best for thawing your downspouts.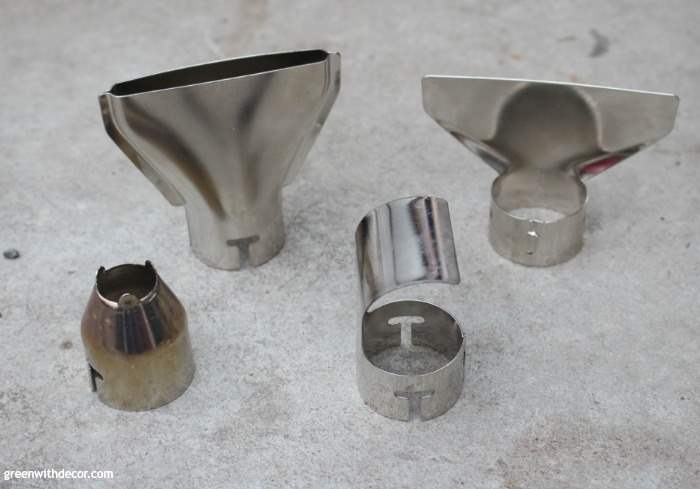 2. Turn on the heat gun and set the temperature.
Press the red power button.
The heat gun turns on at a default temperature of 650 degrees F. Press the red "+" button in the lower right to increase the temperature to 1010 degrees F.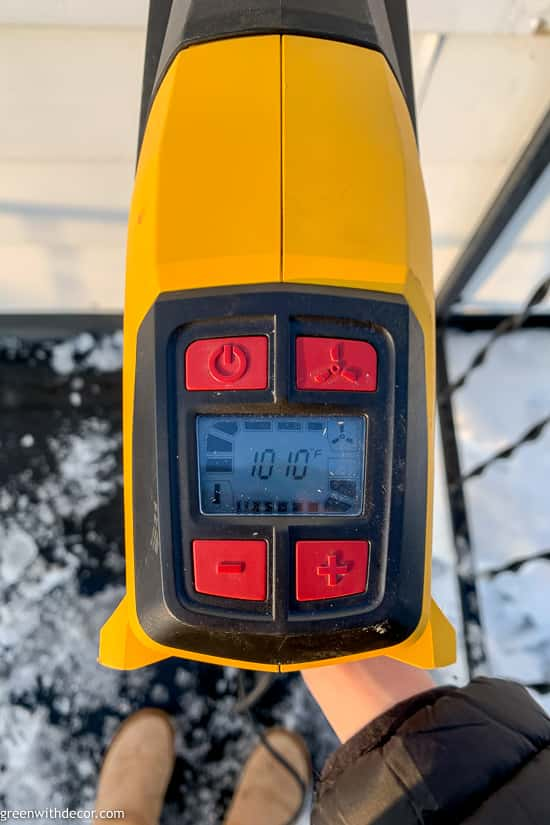 If you're not sure what temp to set your heat gun at, check the FURNO 750 manual. It lists a lot of uses for the heat gun and recommended heat setting for each.
If you're still not sure, start lower than higher. It's easier to slowly increase the temperature then to start a project over because you started too high.
3. Hold the heat gun above your downspout.
Be careful not to get too close so you don't risk damaging your shingles.
Hold your heat gun over the top of the downspout until the snow/ice is thawed.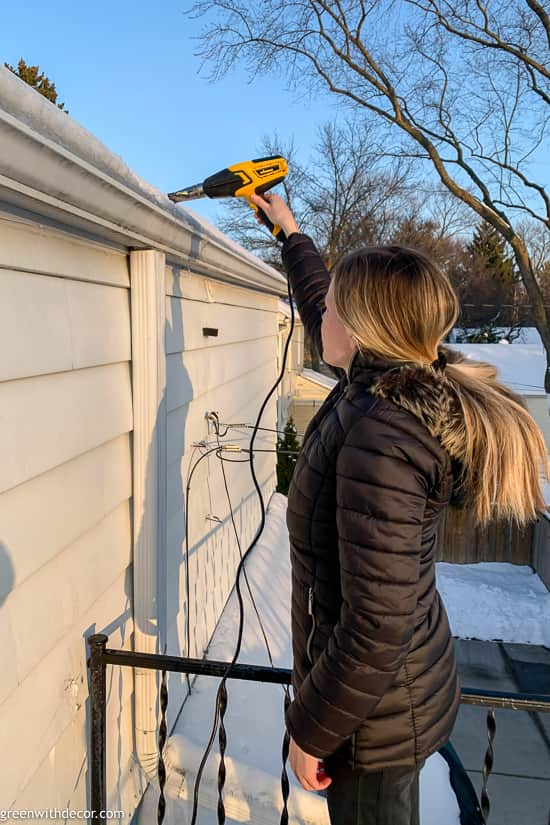 Side note, this is definitely the longest my hair has ever been. Ignore those dark roots. At least I know what color my hair really is now, haha. Thank you, 2020. We have basically been home since this whole thing started.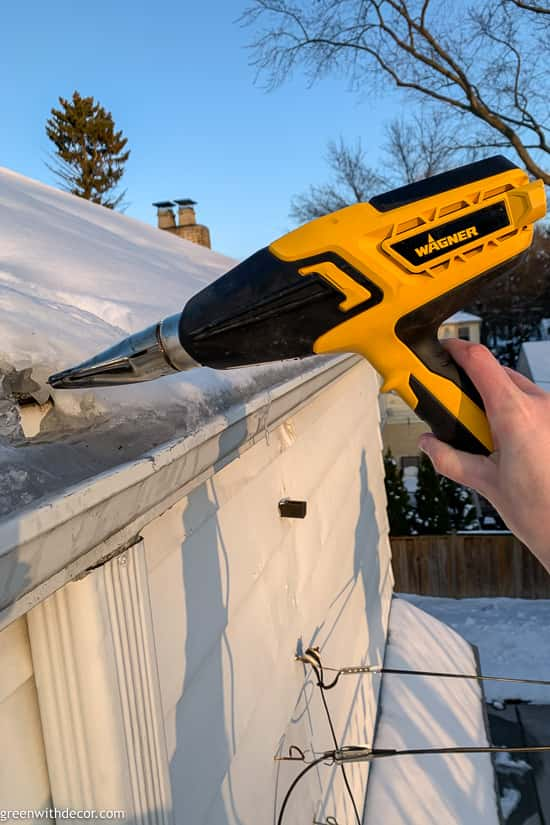 4. Let your heat gun cool down.
Press the red power button again and slide the heat gun back in the slot on top of its case. It will automatically turn off after 30 seconds.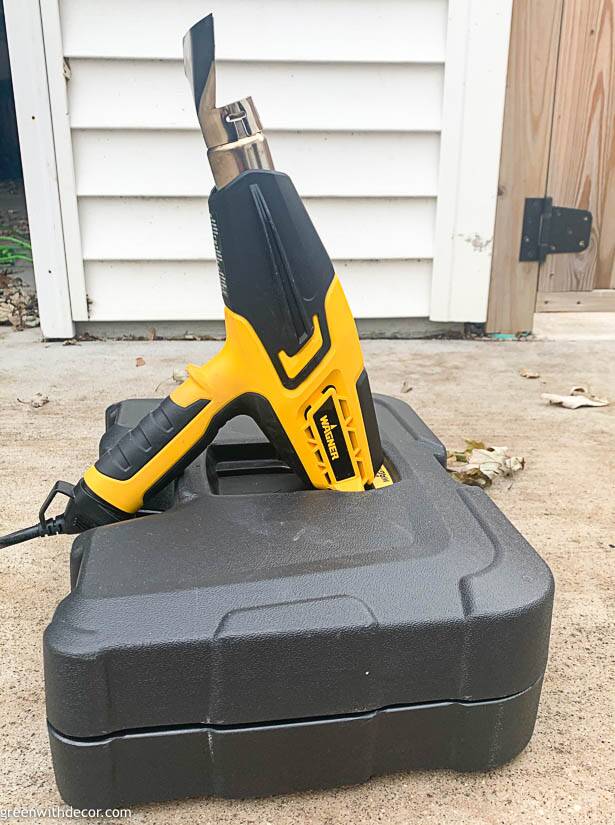 5. Once your heat gun is cool, unplug it and take the attachment off.
For more heat gun project ideas, check these out:
Stay warm!
Remember to bookmark or pin this post if you want to save it for later!

Pin it!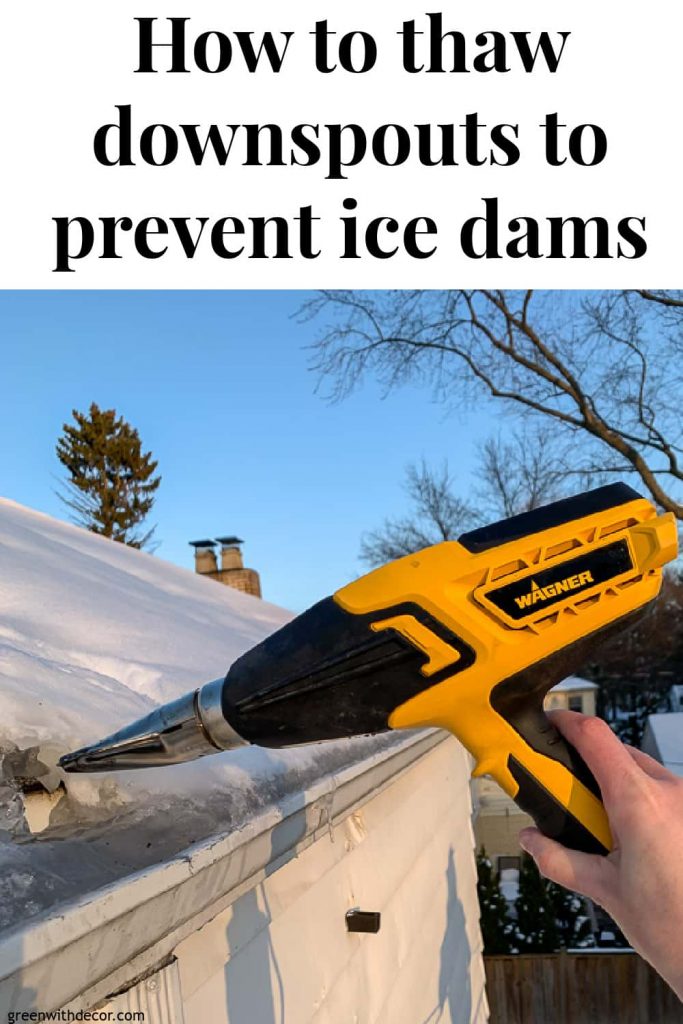 Want to read more posts like this?
Follow along: Get my emails | Facebook | Pinterest | Twitter | Instagram