Back to the kitchen renovation!
Kitchen cabinet handles can seem like a small detail, but there are tons of options and things to consider when picking them out.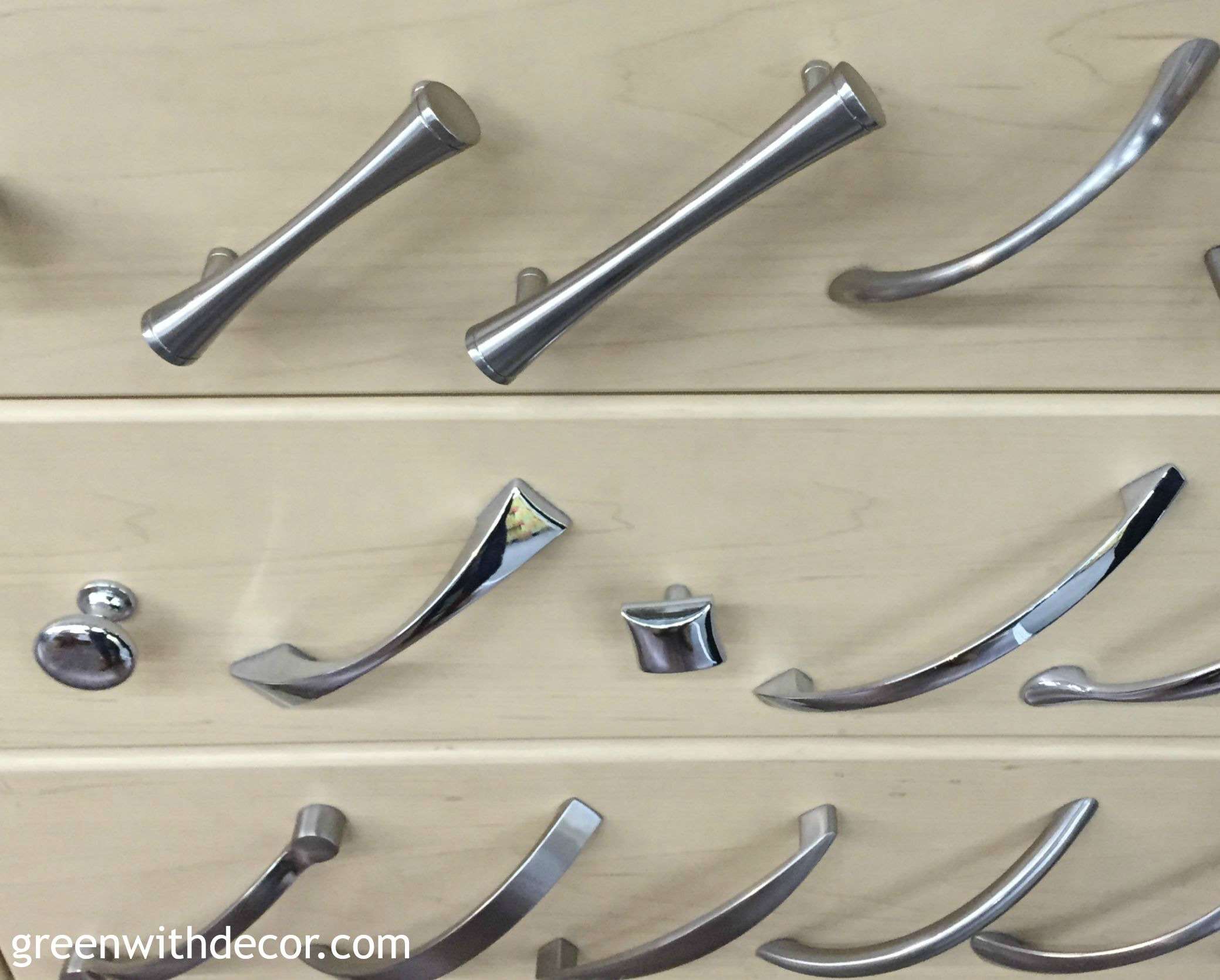 Color
We had decided to use silver hardware in the upstairs bathroom, so we were set on silver in the kitchen, too. I loved the look of white cabinet handles with silver hardware.
Handles vs. knobs
We wanted handles, not knobs, even for the drawers. I liked the idea of having a consistent look.
Do you like knobs or handles for your drawers?
Detail
A lot of options had some detail engraved in – I wanted something plain.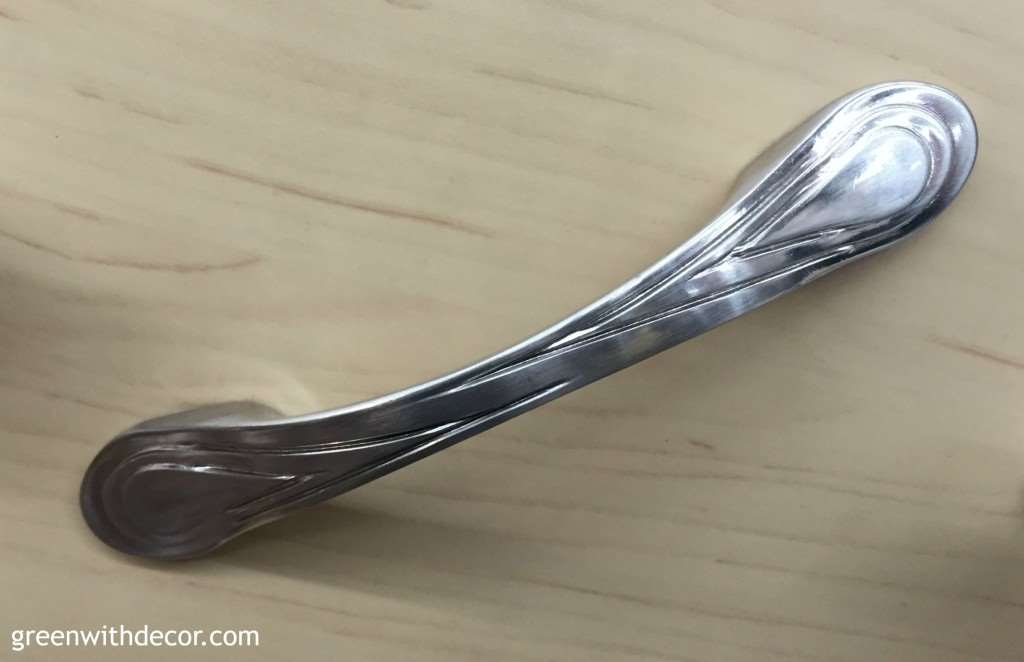 Shape
You can pretty much find cabinet handles in any shape – thin or wide, squared or rounded at the end, curved out or a squared shape. So many options!
What do you like the best?
This post contains affiliate links. This means if you click the link and buy something, I may receive a small percentage of sales at no extra cost to you.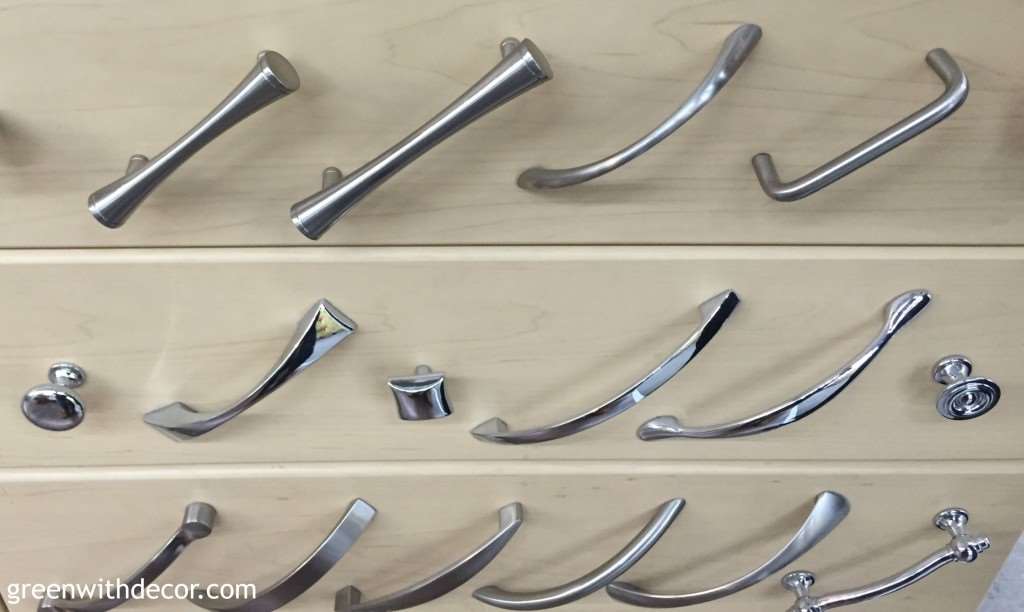 I liked the rounded edge look.
Price
Cabinet handles can be expensive! We looked at some reasonably priced cabinet handle options at a variety of stores.
Final decision
We found these perfect silver rounded cabinet handles. And, with the Target Red Card you can get free shipping with online orders!
Can't wait to get our new cabinets in and get these handles installed!
Planning your own renovation?
Download my Kitchen and Bathroom Renovation Checklists so you can easily keep track of each step. Click one of the options below.
If you're already an email subscriber, hop over to my free printables library to get your copy. 
If you're not an email subscriber yet, sign up here to subscribe to new blog posts and gain access to everything in my free printables library. 

If you want to save this post for later, remember to bookmark it or you can pin it here: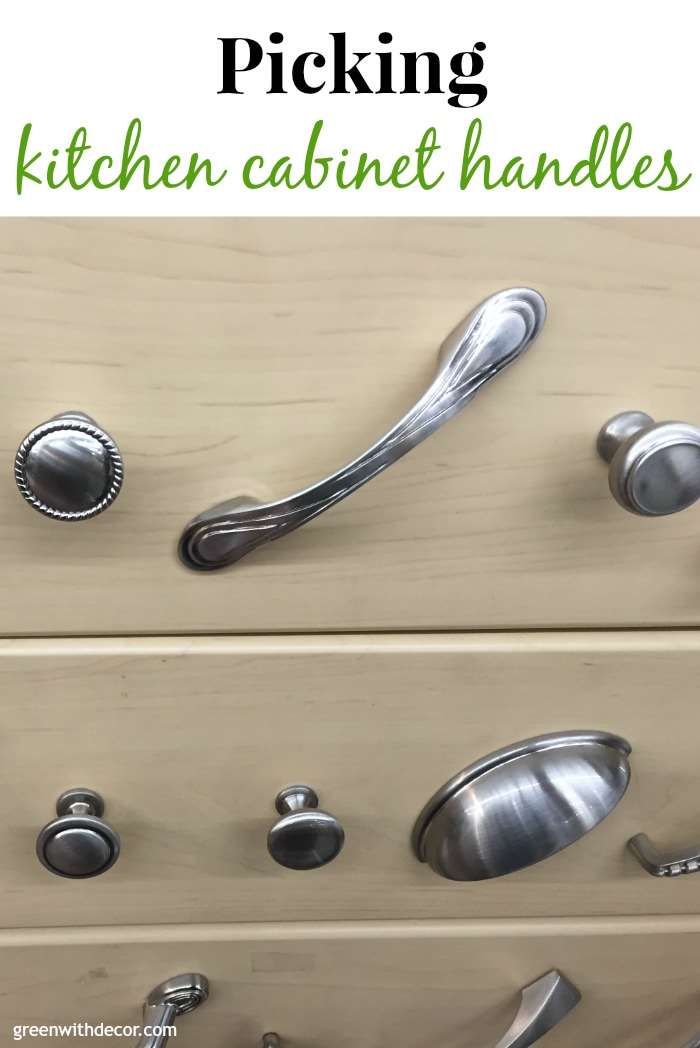 Want to read more posts like this?
Follow along: Get my emails | Facebook | Pinterest | Twitter | Instagram | Google+