I loved picking out the paint colors for the house. Since the first floor renovation was in full swing, the upstairs got painted first.
We had chosen Sherwin Williams' Camelback for the hallway and two of the bedrooms.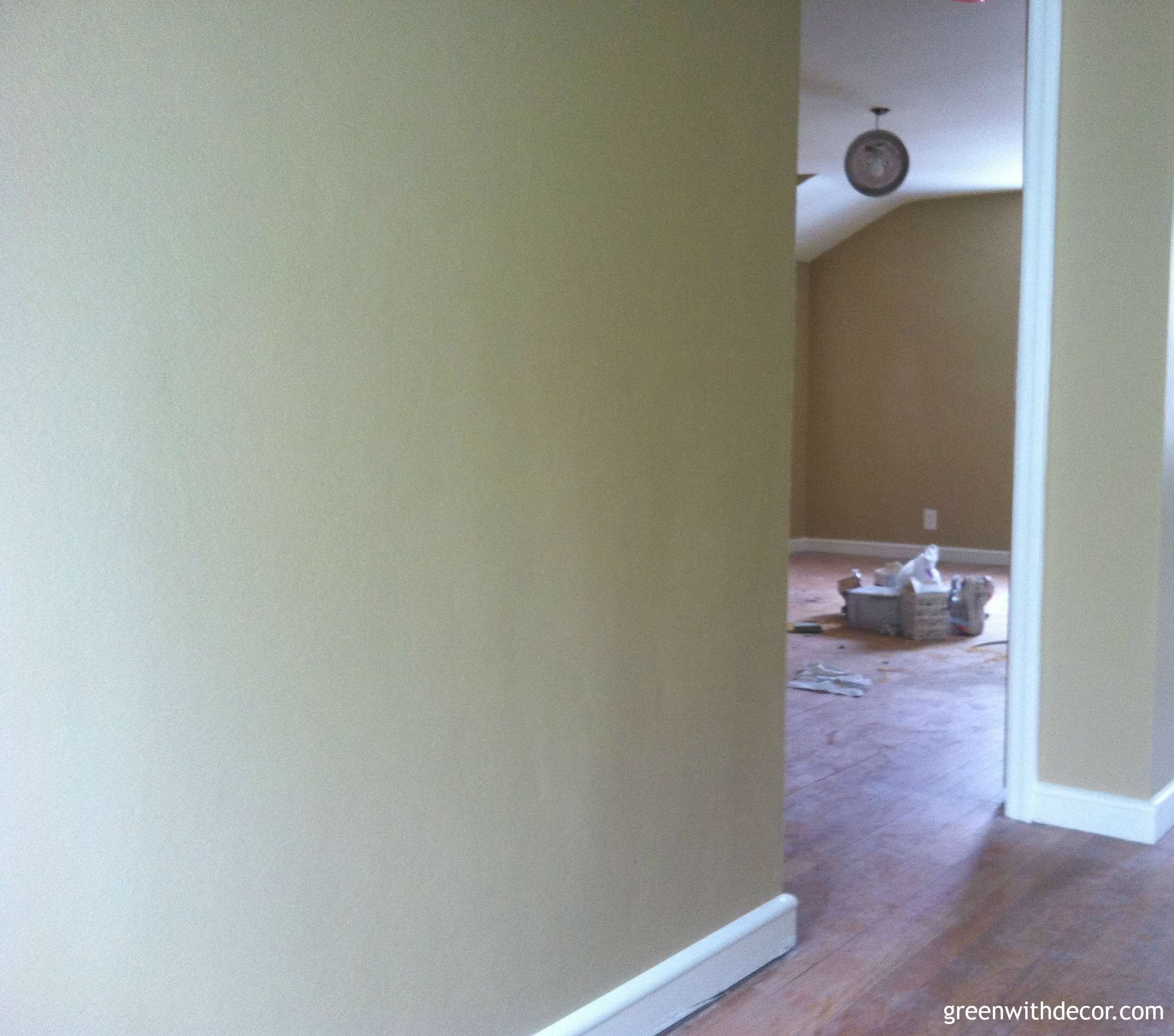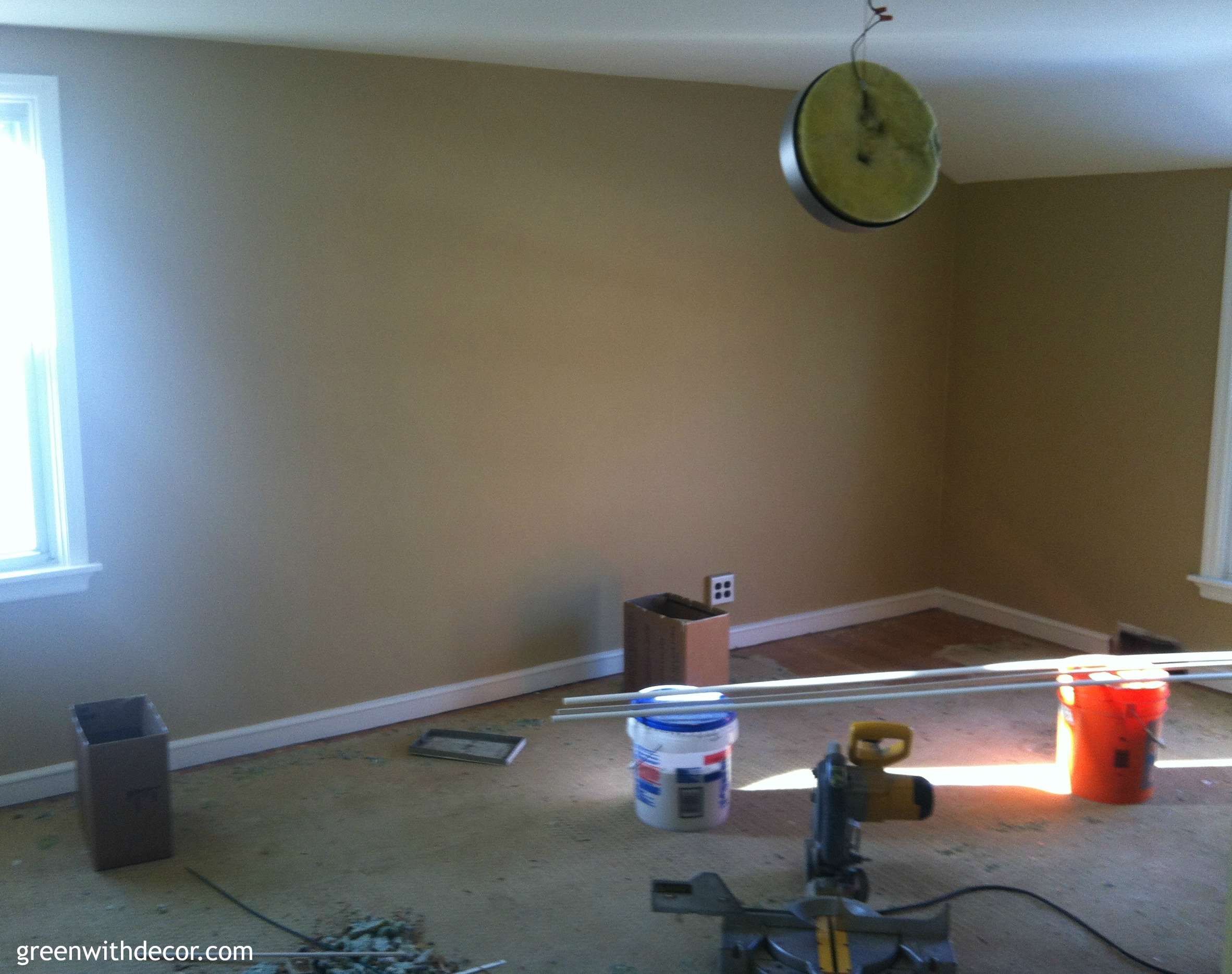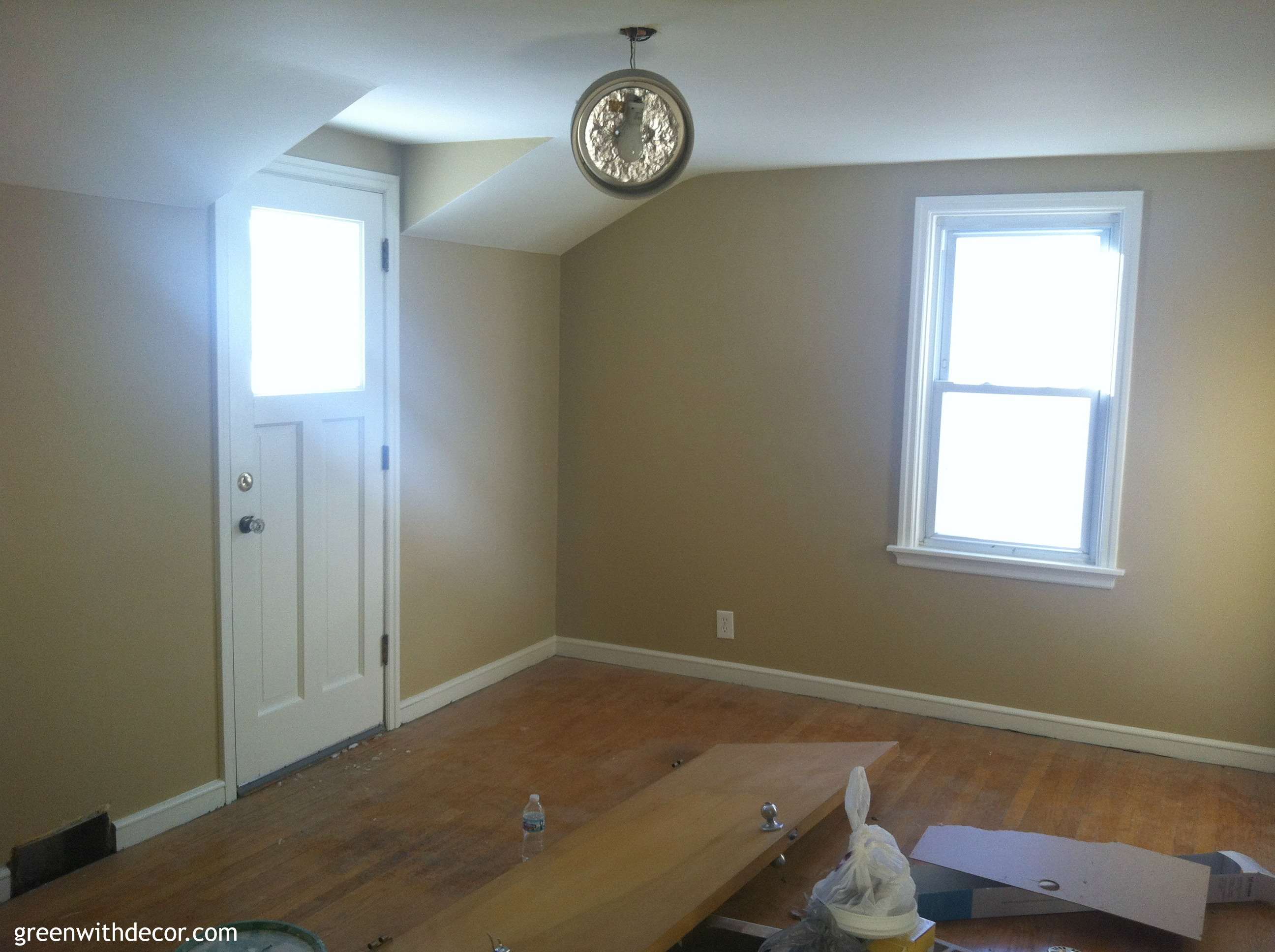 The way our stairs opened into our living room kind of dictated that we paint the stairway and living room the same color.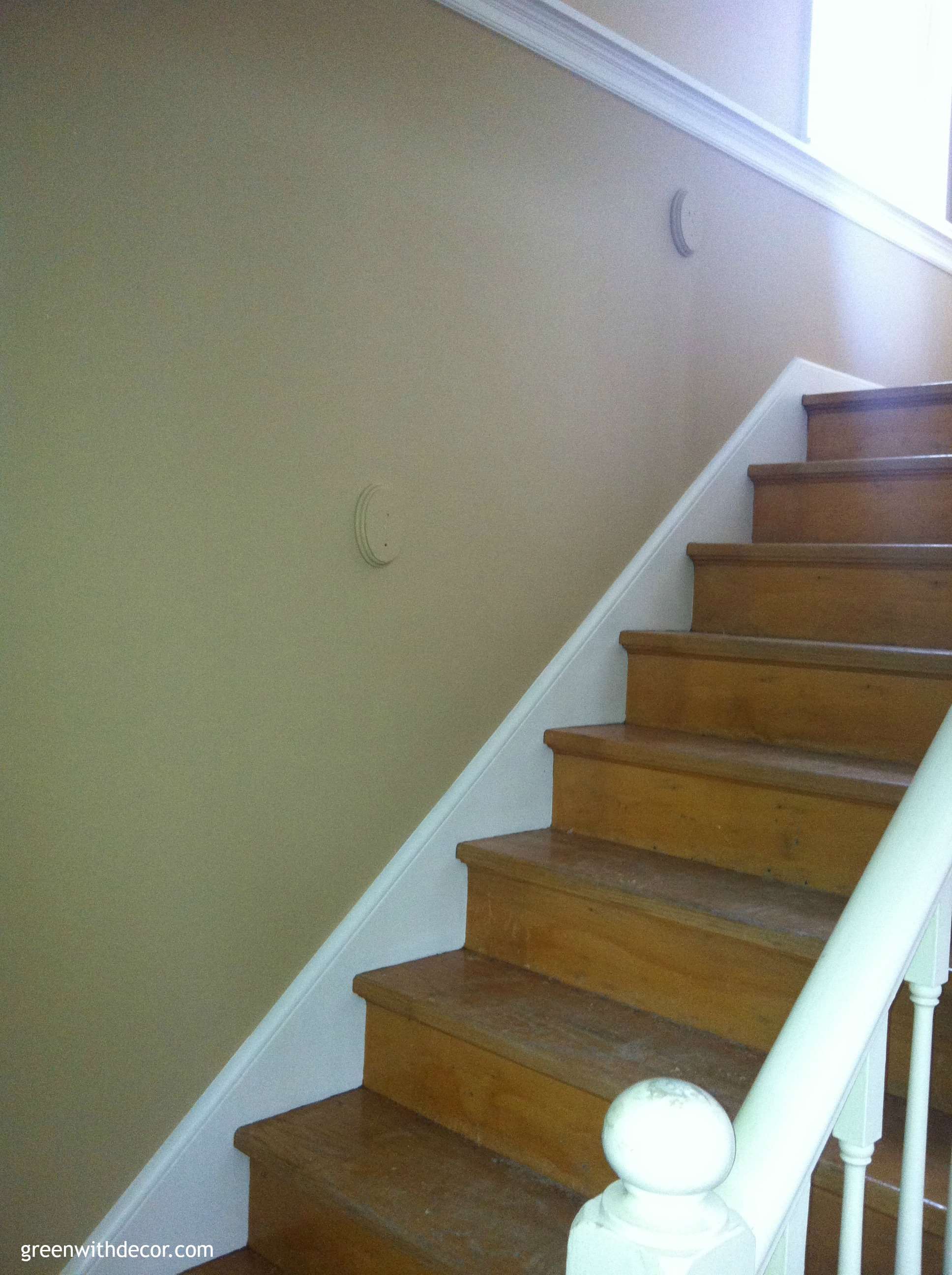 You can see more pictures of Camelback in finished rooms here.
We had picked Sherwin Williams' Ryegrass green for our bathroom and the third, smallest bedroom. I love green!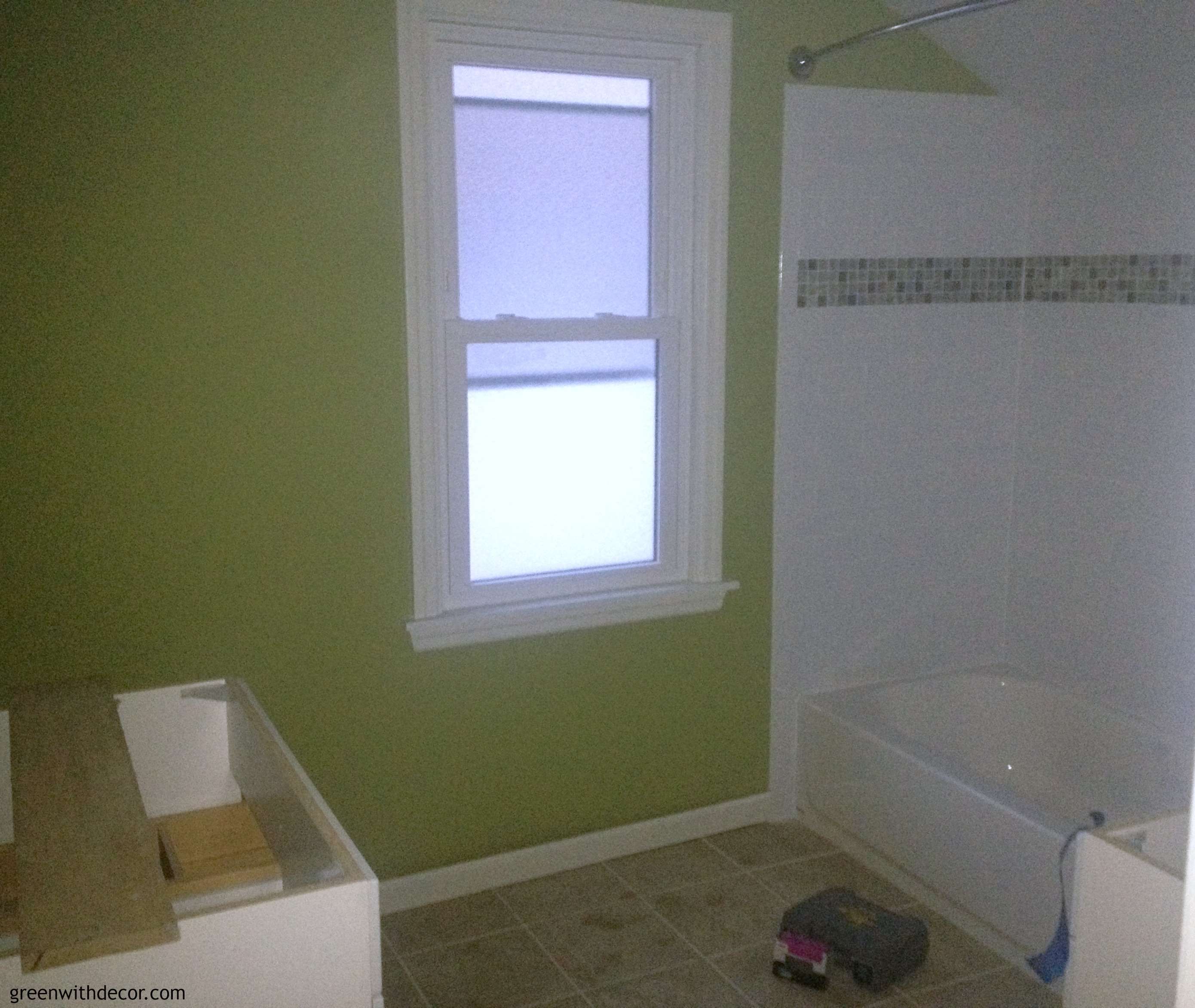 As you can see, we were still in the process of scraping that awful shiny veneer off of the blonde wood doors, so we could finish painting the doors and trim white.
I think white woodwork does a lot to brighten up a home.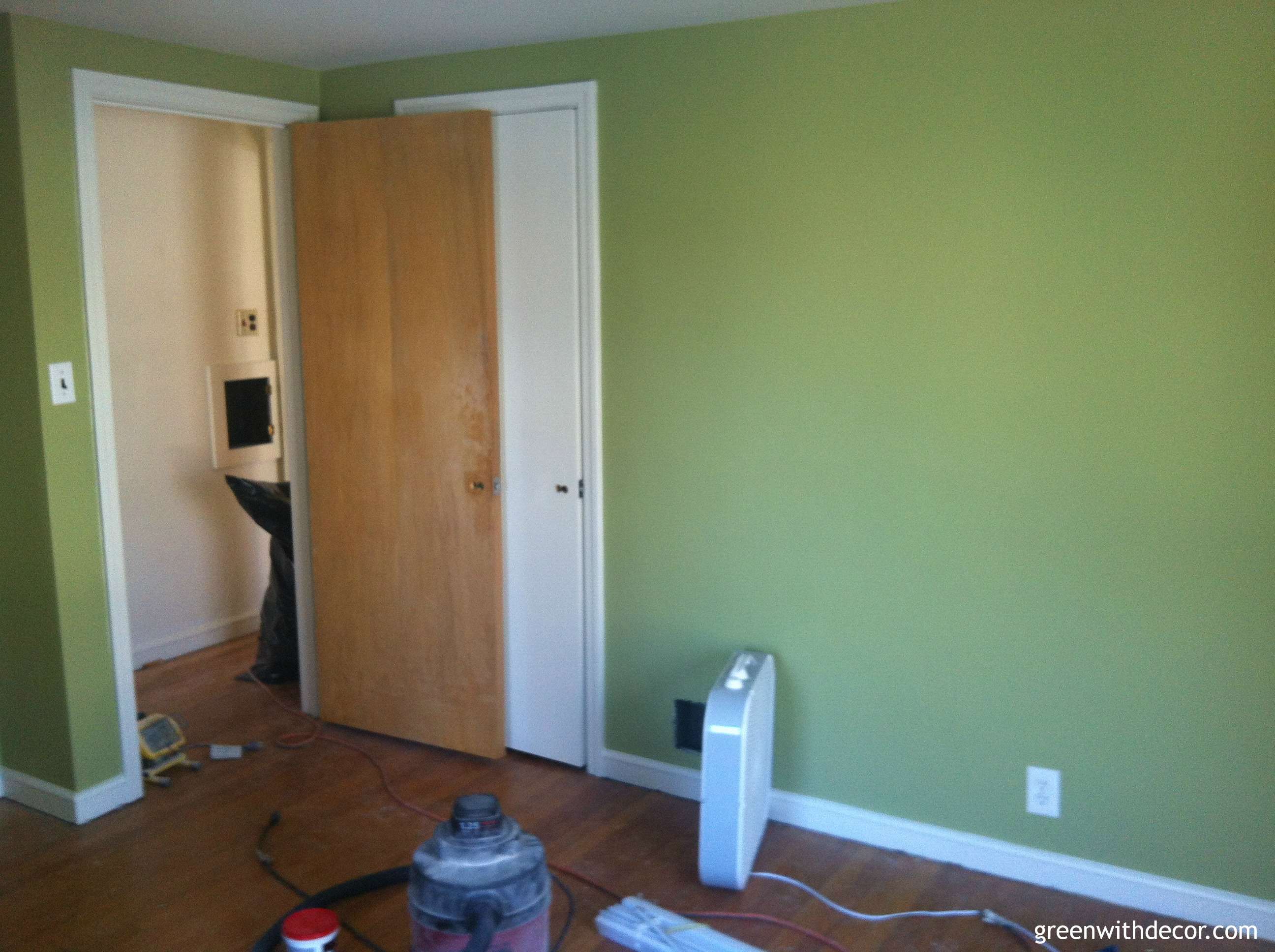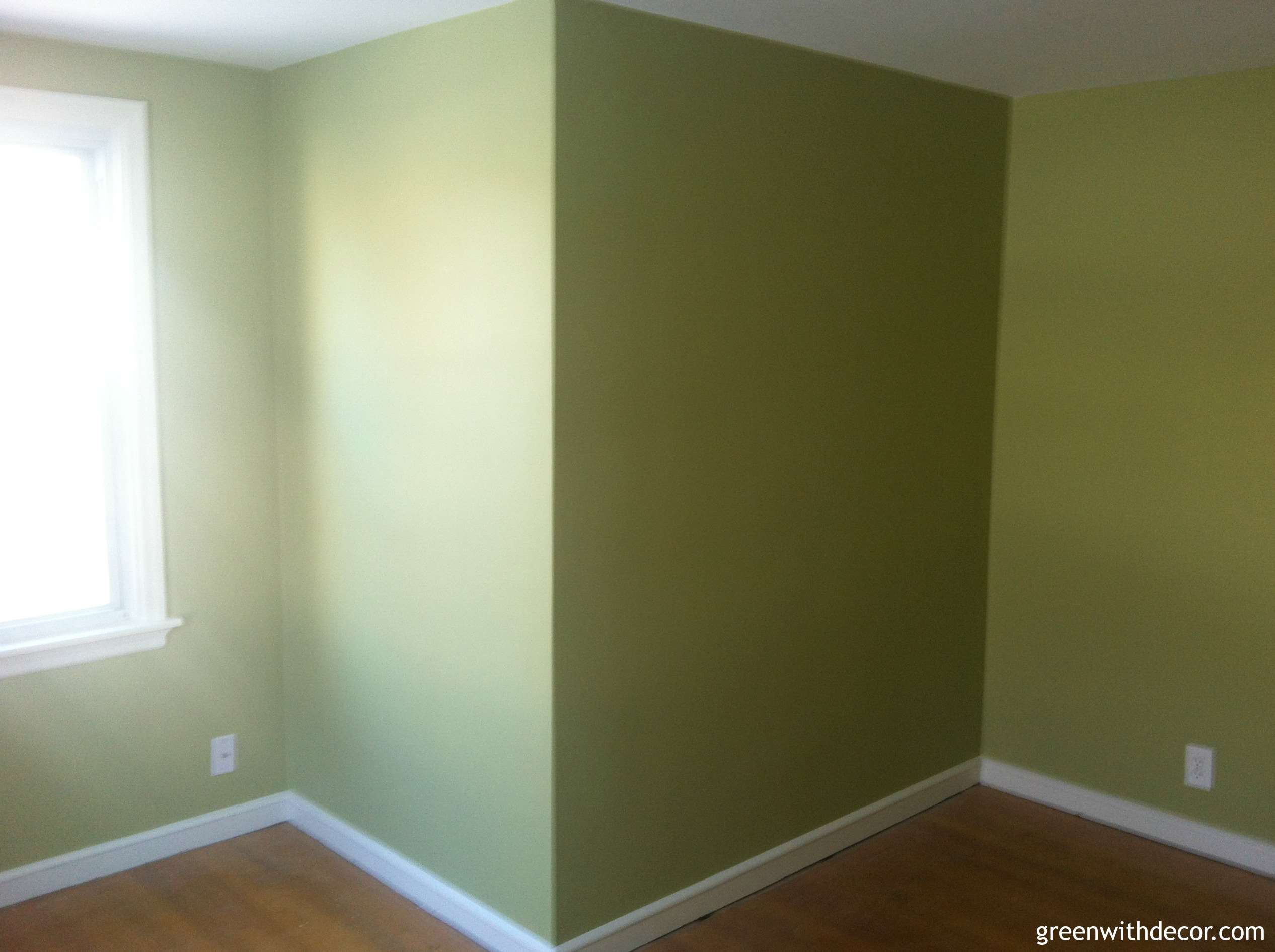 More work to do, but I loved the combination of tan and green walls with the white doors and trim already.
Paint is such an easy way to make a big impact – it really seemed like the house was being transformed and we were making progress on the renovation!
Remember to bookmark or pin this post if you want to save it for later!


Want to read more posts like this?
Follow along: Get my emails | Facebook | Pinterest | Twitter | Instagram