Finally! The cabinets have been delivered, and they look great!
I remember when we remodeled our Cincinnati kitchen, thinking that the process can seem slow going for a while in the middle of a renovation – and then all of a sudden the cabinets are installed, and the kitchen looks like a kitchen!
This is so true.
We picked out white Haas cabinets with raised panels. Here they are!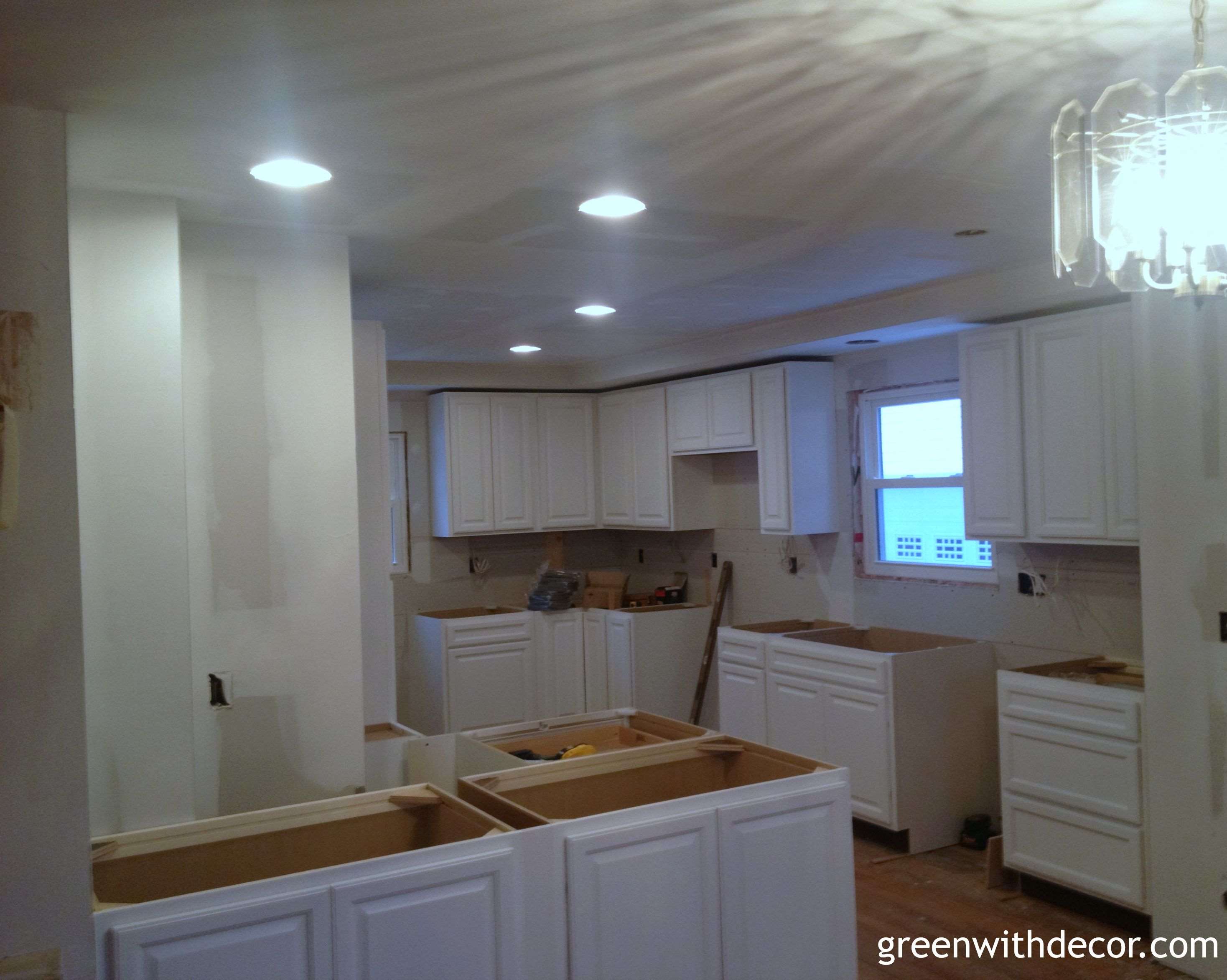 You can see the big kitchen drawers we picked out here. Do you have drawers anywhere in your kitchen instead of cabinets? They're great.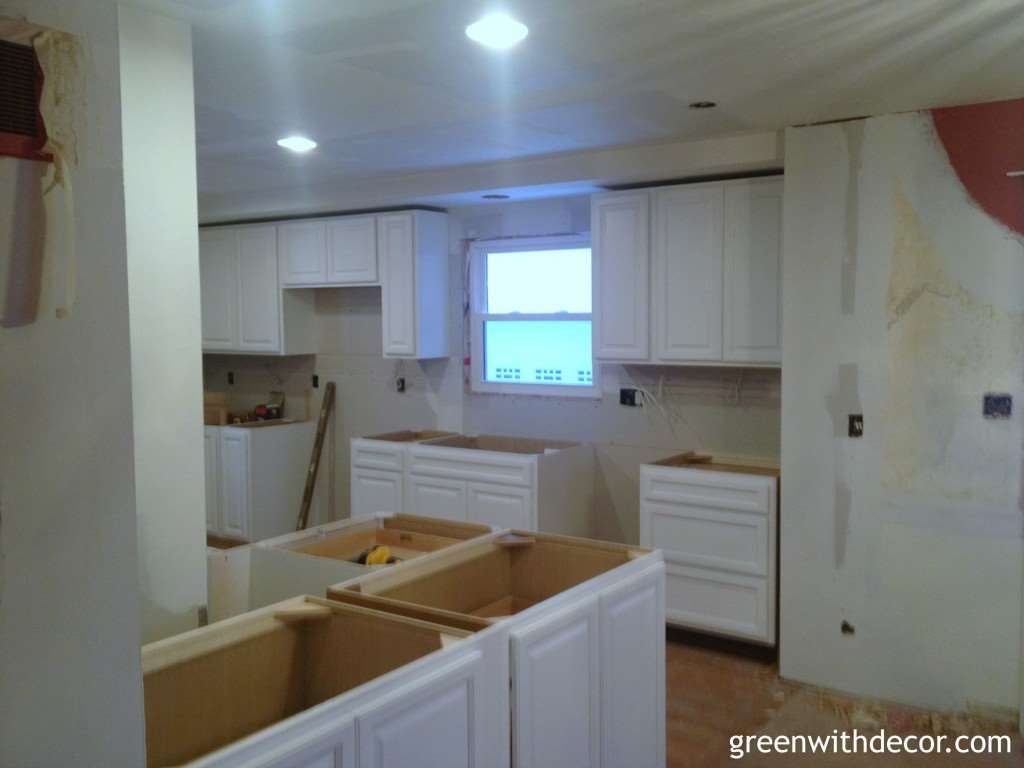 The cabinets looked great. It really brightened up the space. We loved the way we had reworked the kitchen layout to make the kitchen bigger.
It was fun to visualize it – and so great to see the vision as a reality!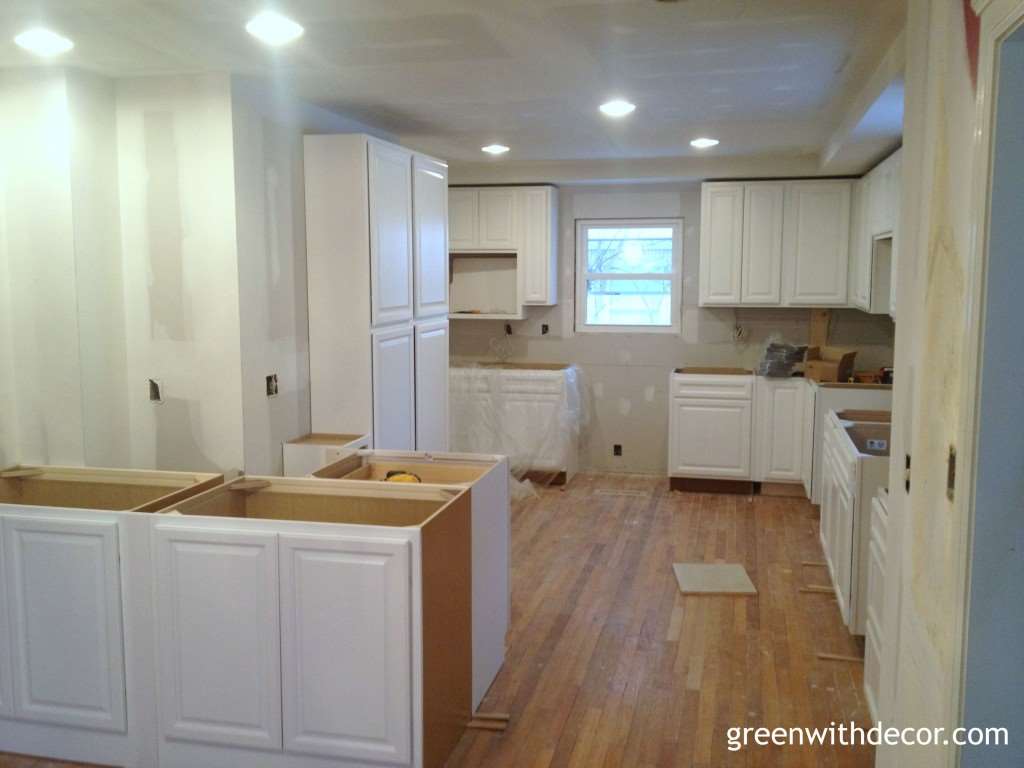 And here's our microwave cabinet: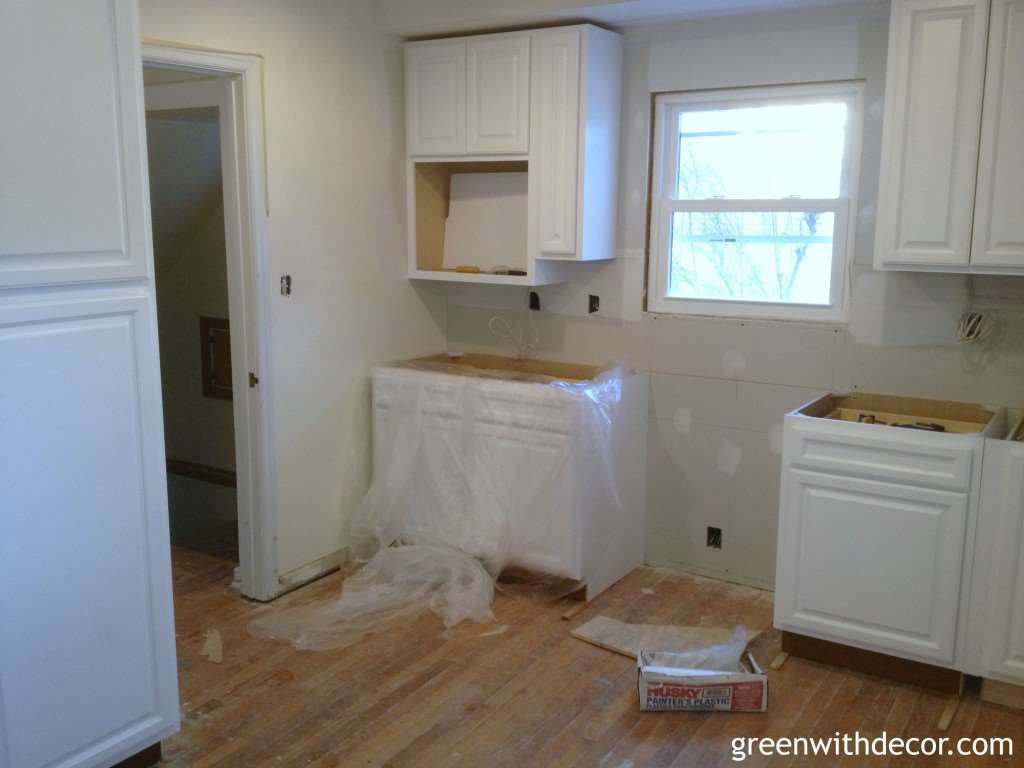 Here's a view from the other side of the kitchen (sorry for the blurry picture!).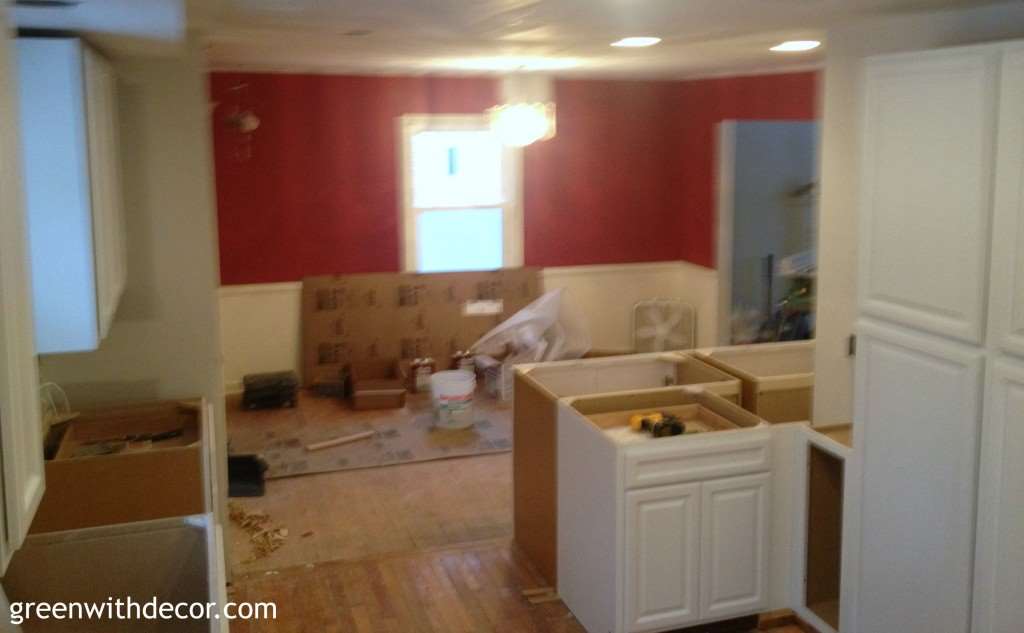 Funny story, the skinny lower cabinet next to the tall pantry cabinets here is actually an upper cabinet. We needed a skinny, shallow cabinet to fill this space.
The standard for lower cabinets is 24 inches deep. To line up with the depth of our pantry, and leave room for the cabinets perpendicular to it (25 inches wide), we had room for an 11-inch deep cabinet.
Not a typical size for a lower cabinet – but it is for an upper cabinet. So we went with it!
Just something to keep in mind if you're having trouble finding a certain size cabinet – think outside the box!
Coming up soon for the kitchen: painting, picking the hardwood floor color, counters installed … the list goes on, but it's been a ton of fun seeing the kitchen start to come together!
Planning your own renovation?
Download my printable Kitchen Renovation Checklist so you can easily keep track of each step. 
*Please note: All printables and downloads designed by Green with Decor are for personal use only. Please do not alter the files or claim them as your own. These files are not intended for resale, nor are the printed versions of these files.
Remember to bookmark or pin this post if you want to save it for later!

Pin it!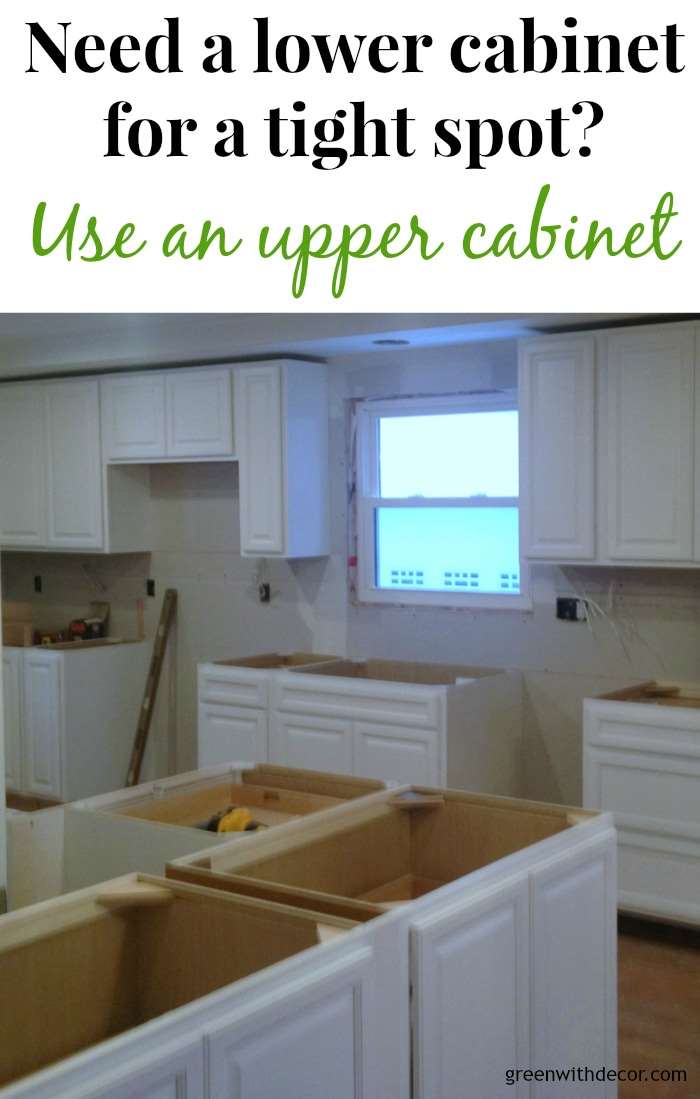 Want to read more posts like this?
Follow along: Get my emails | Facebook | Pinterest | Twitter | Instagram