When we moved from Cincinnati to Milwaukee, we had movers move the big furniture.
We took several carloads back and forth, but the big stuff was a bit much to deal with in the midst of moving states, selling a house, hunting for a new one, planning a wedding, switching jobs … We were a bit busy! 
In previous moves, I'd always rented a U-Haul, packed everything up and lugged it out of one home and into another.
It was nice to just leave the furniture in the house knowing it would arrive in Milwaukee.
The problem came when we saw that some of our furniture had nicks on it that definitely weren't there when we left the items in Cincinnati.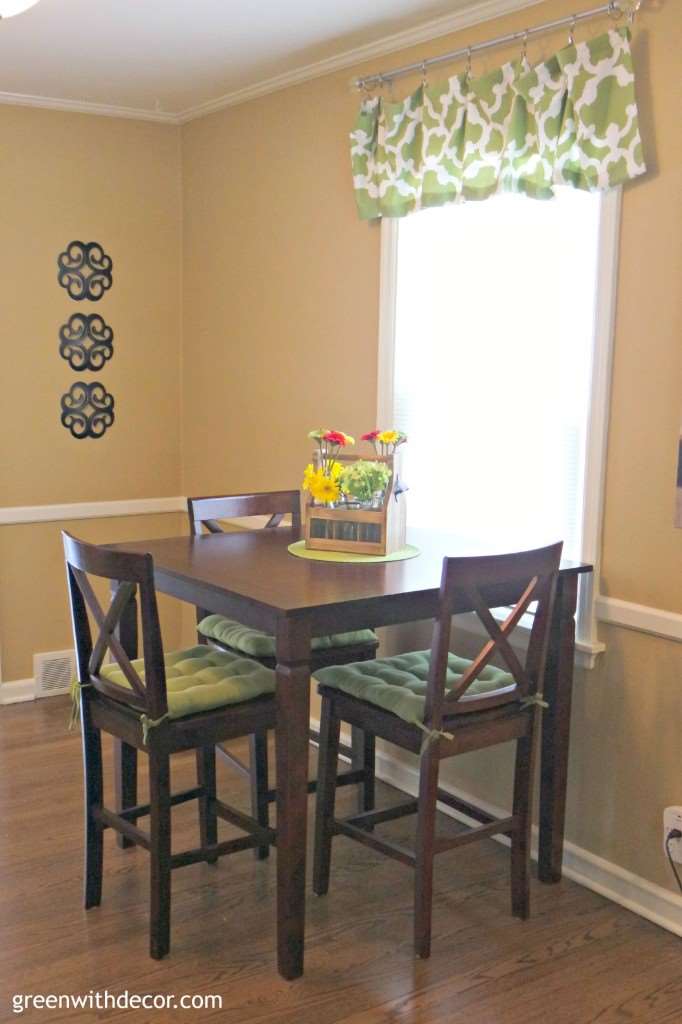 This post contains affiliate links. This means if you click the link and buy something, I may receive a small percentage of sales at no extra cost to you.
I'd heard that Guardsman Touch-Up Pencils are the perfect solution for touching up furniture nicks.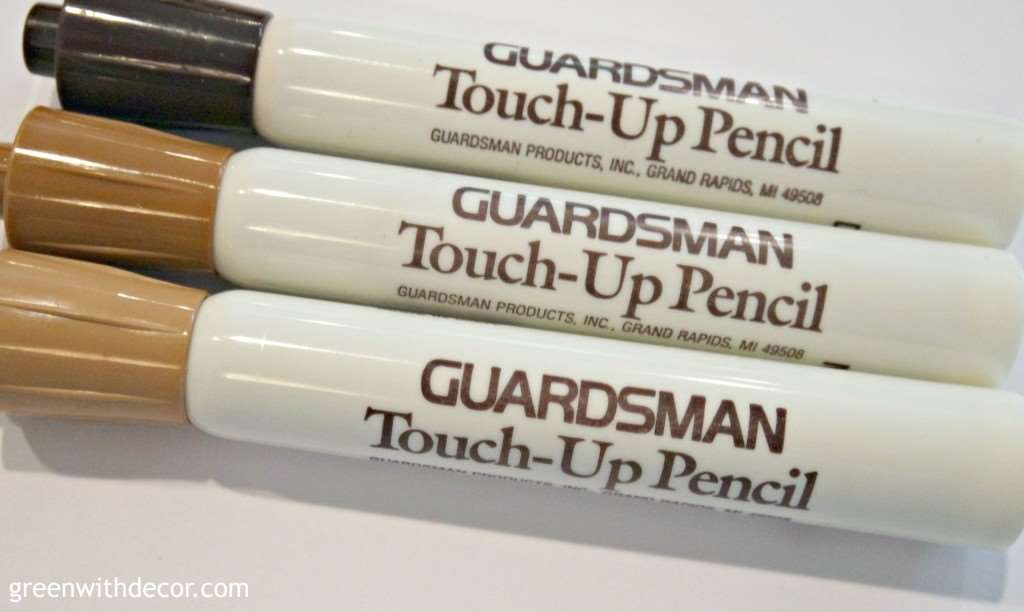 I had these markers for months before I finally decided to use them.
I can be a bit hesitant to try any cleaning/fix it methods – I'm always a bit worried that applying some new solution or ingredient might make it worse! I'm not sure why – I haven't had a bad experience with any cleaning products, I just always think I might!
Not to worry. The Guardsman pencils worked like a charm.
I tried them on our dining room table first. We have a second table, so I figured if the table ended up looking worse, I'd replace it with our extra one that's sitting in the basement.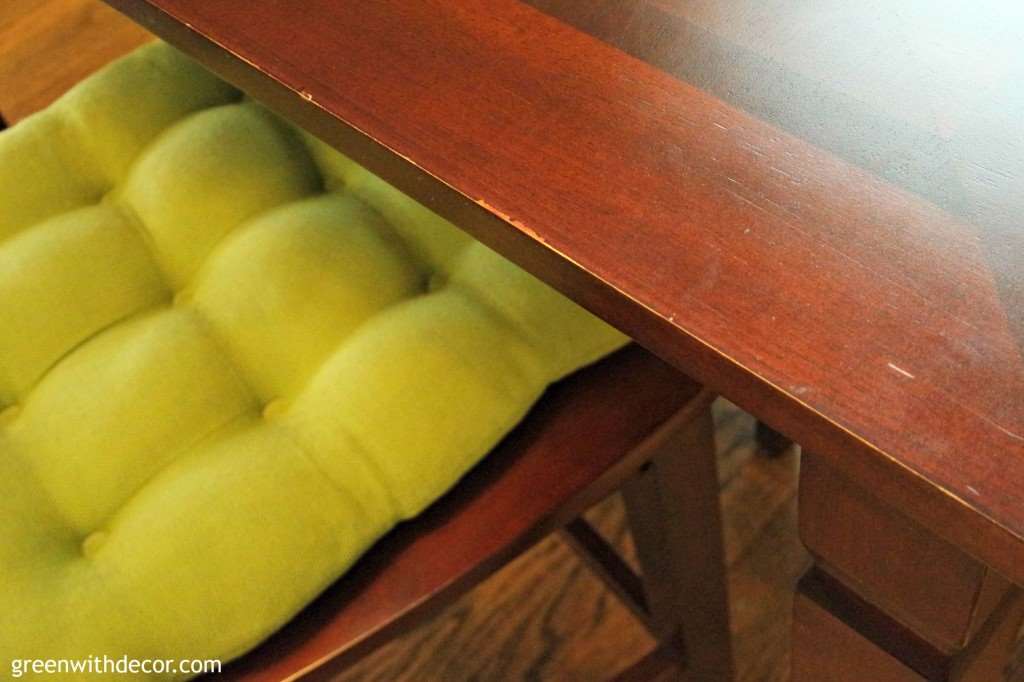 I followed the directions and started with a lighter color marker, then moved to the darker one to fill in some sports.
I applied the marker a few times and rubbed it with an old cloth.
The whole thing took about 10 minutes.
It looks great! I can't believe I didn't try this sooner.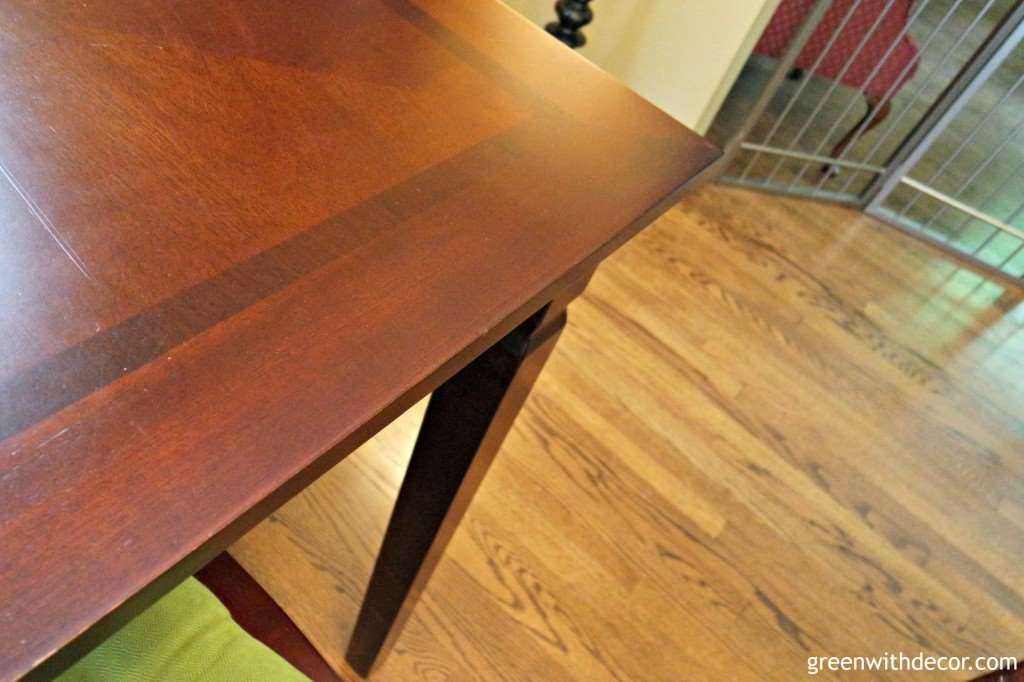 How do you fix nicks in furniture?
Remember to bookmark or pin this post if you want to save it for later!

Pin it!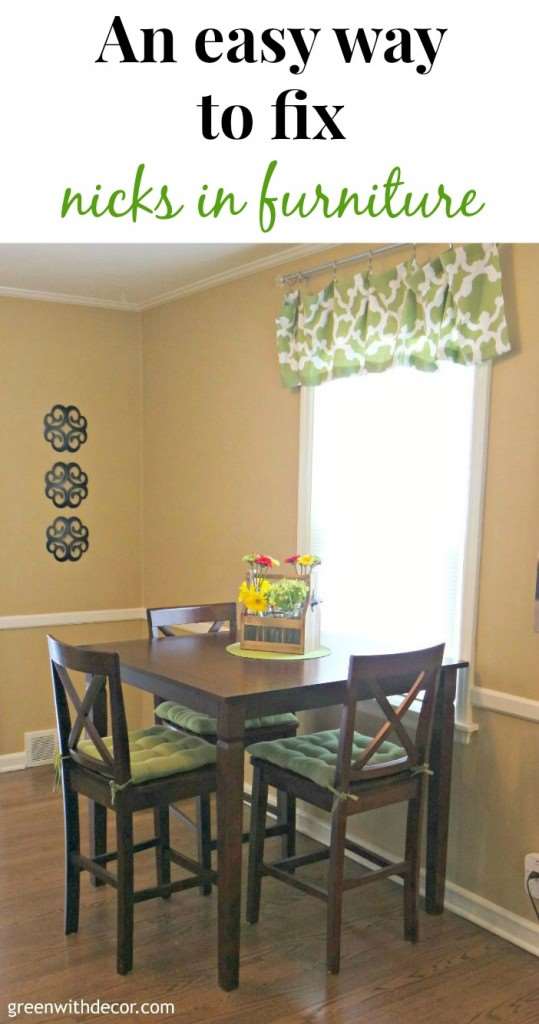 Want to read more posts like this?
Follow along: Get my emails | Facebook | Pinterest | Twitter | Instagram