If you're looking for wine cork projects for fall, make these DIY cork pumpkins with champagne and wine corks.
We have a slight cork obsession around here, and it's been a while since I shared any cork DIYs so I figured it was about time!
Here are some pretty DIY cork pumpkins perfect for fall decorating: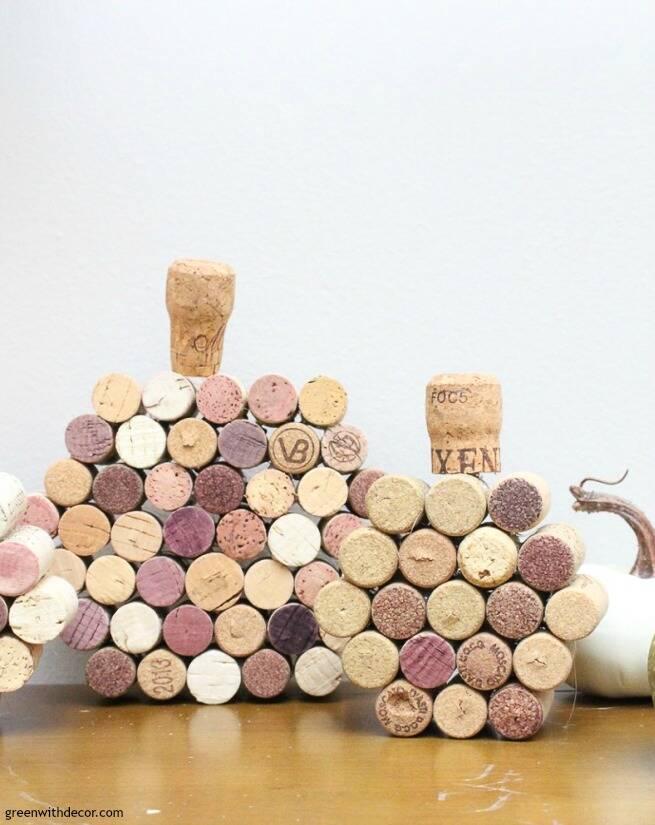 These were super easy to make. I forgot how fun wine cork projects are!
This post contains affiliate links. This means if you click the link and buy something, I may receive a small percentage of sales at no extra cost to you.
Supply list for DIY cork pumpkins:
Wine corks (We have a million corks since our neighbors save them for us, but you can buy some if you're not a fellow cork hoarder. )
Champagne corks (to use as stems)
Hot glue gun or Gorilla Glue's Clear Grip (available here or here)
Orange paint (optional)
How to make DIY cork pumpkins: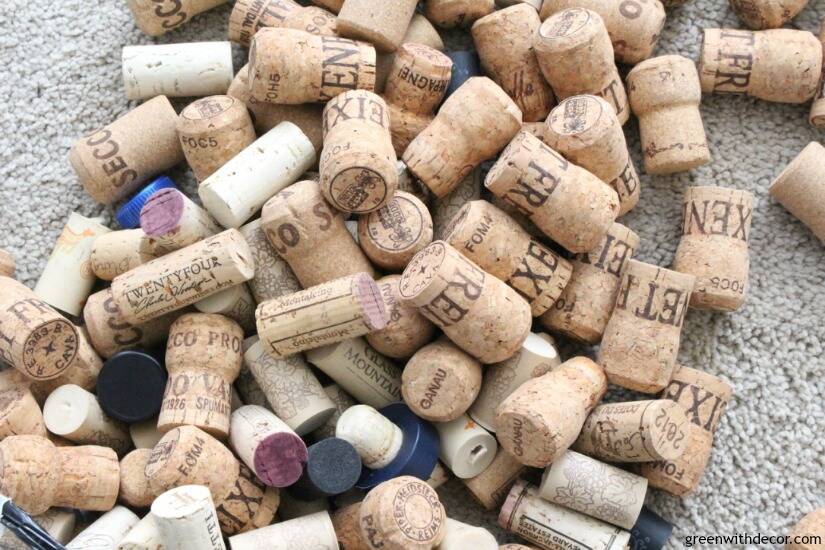 1. Line up your corks in a pumpkin shape.
2. Glue your corks together.
You can either use a hot glue gun or Gorilla Glue's Clear Grip. I've done cork projects with both.
(You can read more about using the Clear Grip for cork projects in this post about making a DIY cork shamrock.)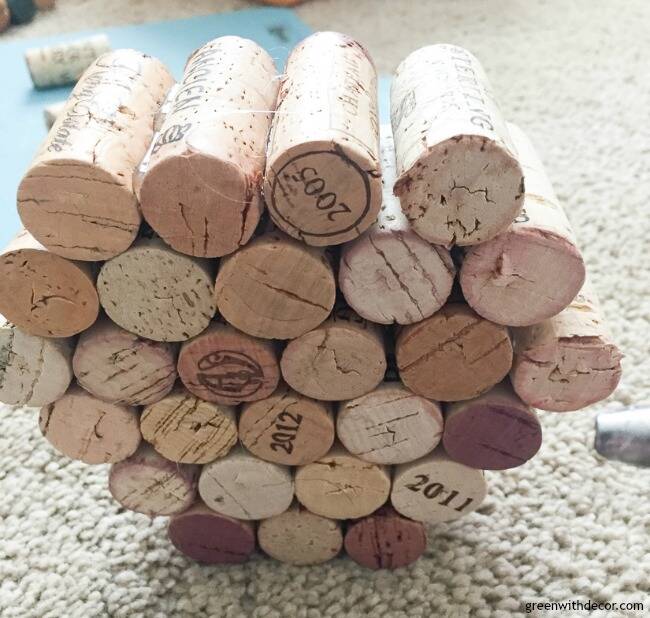 3. Glue the champagne corks on top as a stem.
4. Paint. (optional)
I originally planned to paint the fronts of the corks orange, but after finishing assembling them, I liked the natural look so I just went with it.
Especially if you have some mix of white and red corks – it gives the pumpkins some variety.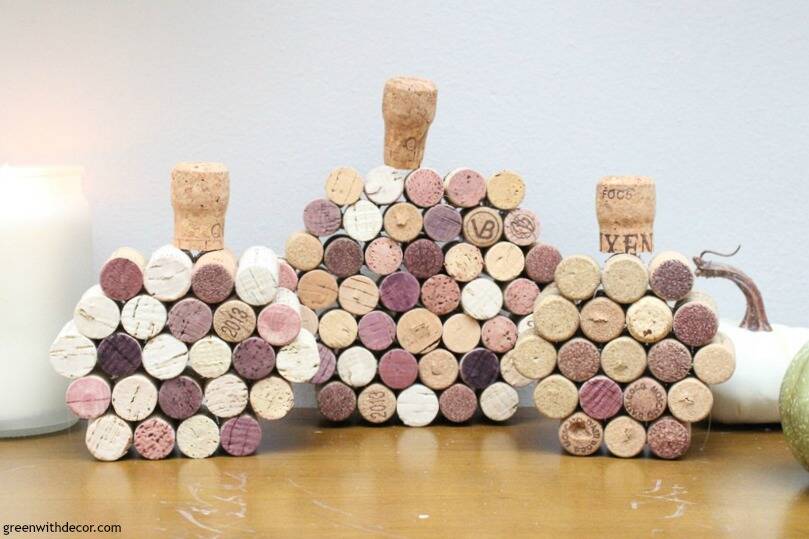 And bonus, not painting made these DIY cork pumpkins even easier.
Have you done any wine cork projects or fall DIYs lately?
If you want more cork DIY ideas, check these out:
Remember to bookmark or pin this post if you want to save it for later!

Pin it!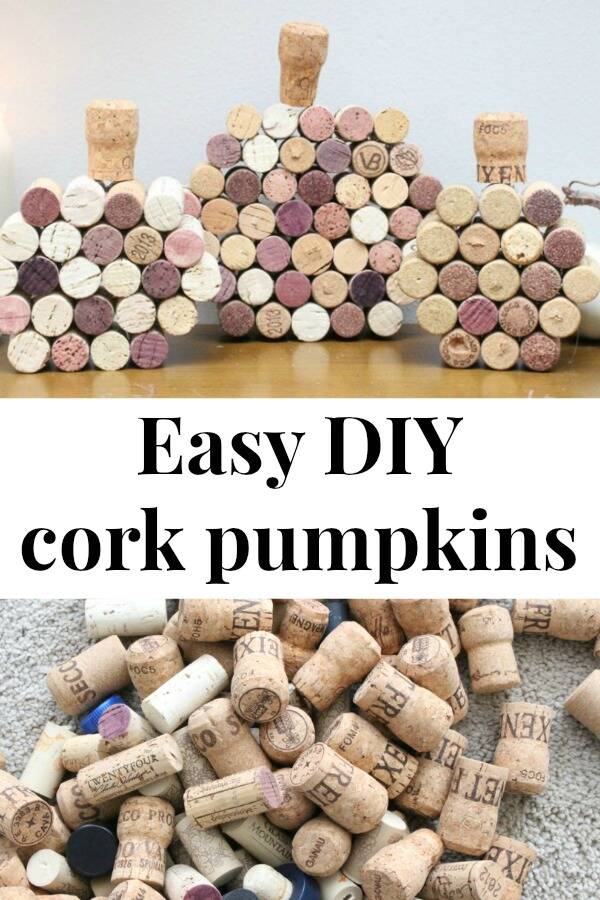 Want to read more posts like this?
Follow along: Get my emails | Facebook | Pinterest | Twitter | Instagram