This is a sponsored post written by me on behalf of Duck Brand Easy Liner. All opinions are 100% mine.
I'm all for anything that helps keep us organized and looks pretty.
When I painted this old dresser (someone once called it a chifforobe?) to use as a changing table in our daughter's nursery, I never did anything cool with the insides of the drawers. They've been fine, but drawers could always use a little fun, right?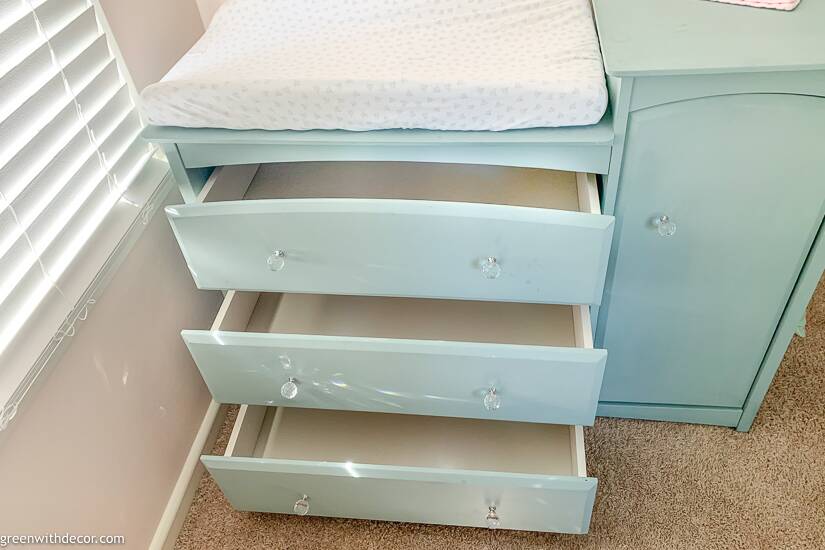 Then I discovered these Fabric Top Easy Liners from the Duck Brand, and the Sky Damask blue matches the blue paint of the dresser so well! It's like they were made for each other.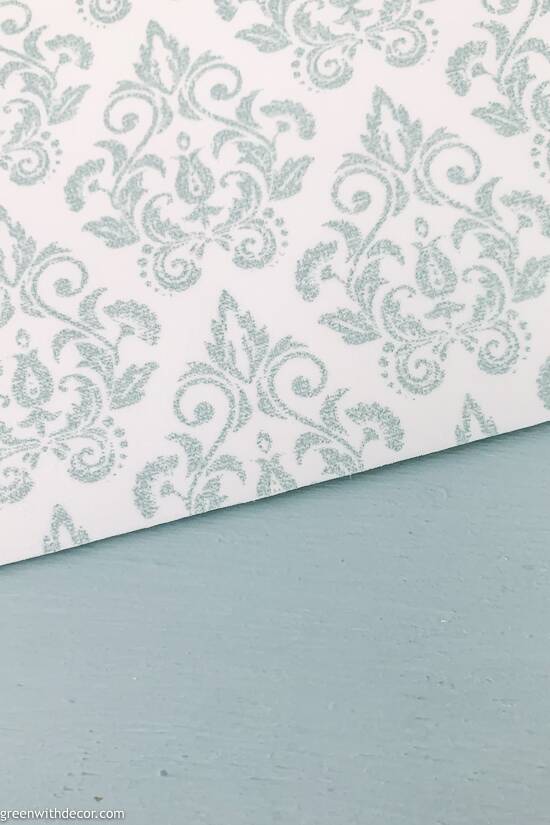 The Fabric Top Easy Liners are such an easy way to dress up the insides of drawers. I love the pop of color and the pretty pattern. It's a fun little surprise when we open the drawers.
The liners are easy to "install" if you can even call it that.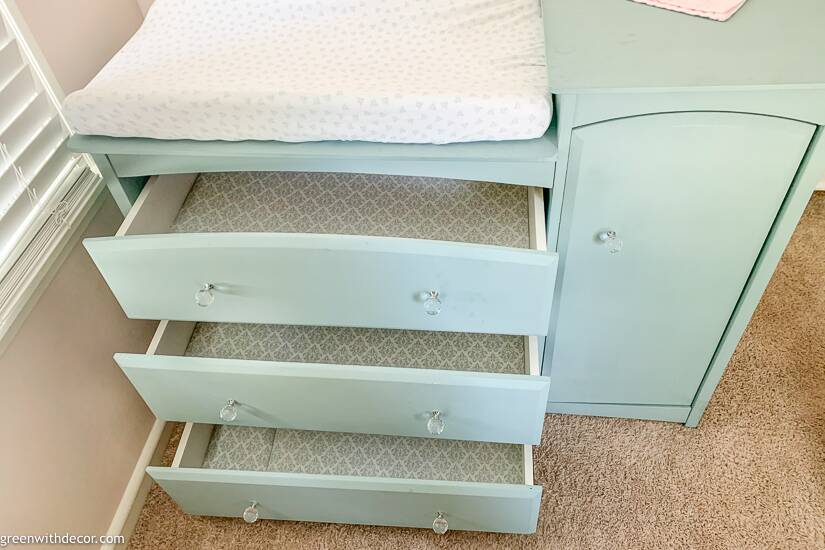 This post contains affiliate links. This means if you click the link and buy something, I may receive a small percentage of sales at no extra cost to you.
Supply list for installing drawer liners:
Here's a bit more info on each of the liners, and then I'll dive into the "installation process" below.
Fabric Top Easy Liners:
Aside from being pretty, the Fabric Top Easy Liners are cushioned with a non-adhesive bottom so you don't have to worry about any sticky residue, and the bottom has a good grip (see the pic below) so they don't slide around in the drawers after you put them in place.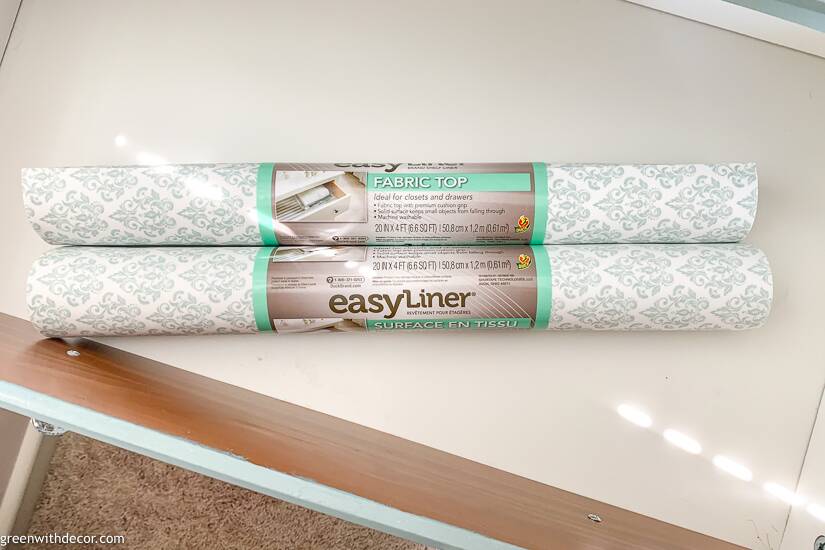 I rolled this liner over a bit so you can get a peek at the back: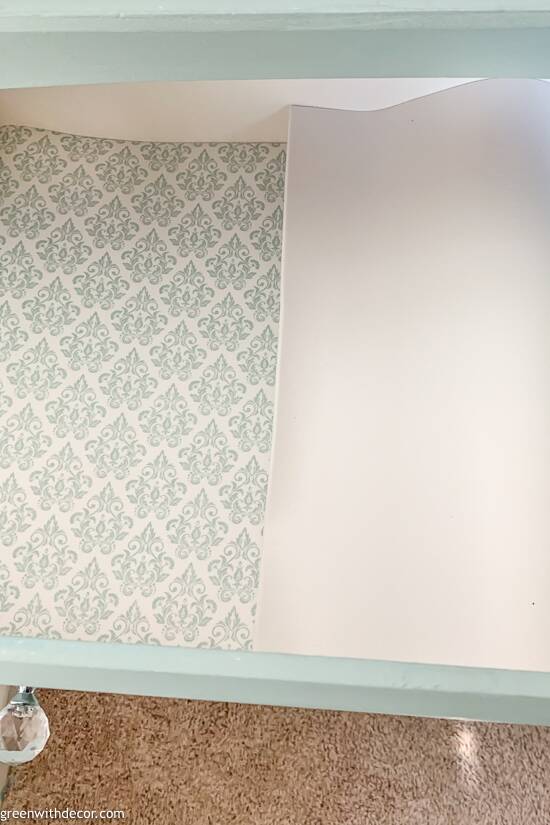 These are also perfect if you have wire shelves in a bedroom or linen closet so you can keep small things from falling through.
Also important for anything you put in a nursery? Easy to clean. The Fabric Top Easy Liners are machine washable. I'm all about anything I can easily toss in the washing machine.
Clear Classic Easy Liners:
The Clear Classic Easy Liners are perfect for wire shelving inside or out.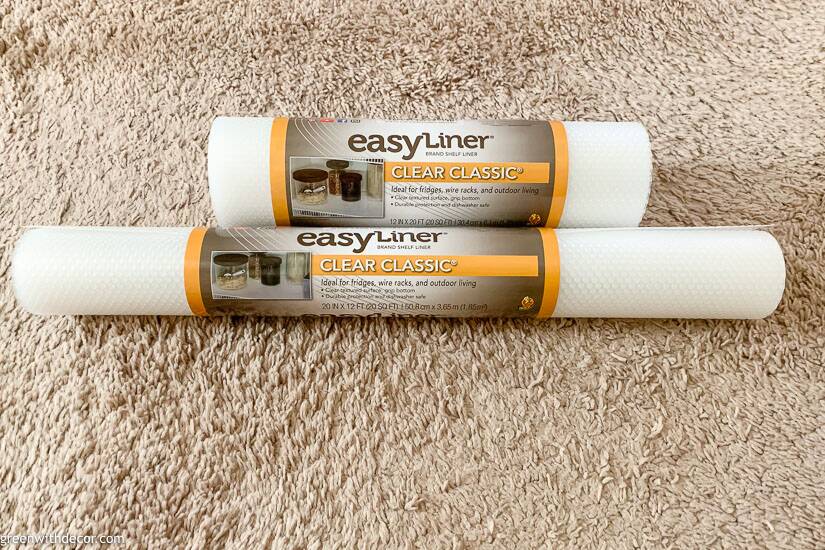 The liners keep small things from falling down through those wire shelves, and keep any towels, sheets and blankets on wire shelves from getting those annoying marks from all the wire lines.
The liners' textured surface also has a grip bottom, so they stay put once you put them in place.
One other thing to note is the Clear Classic Easy Liners can also be used in a fridge or pantry. They're safe for food contact and can go in the dishwasher. (Yay for easy cleaning.) Our fridge and pantry shelves are all solid, but I wanted to mention it in case it's helpful to anyone!
How to install drawer liners:
1. Measure your drawers or shelves.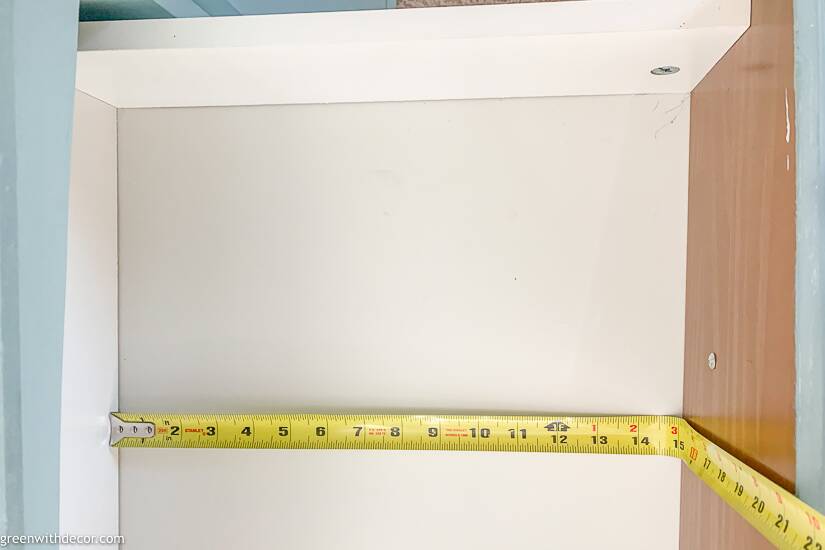 2. Measure your liner and cut to fit your drawer or shelves.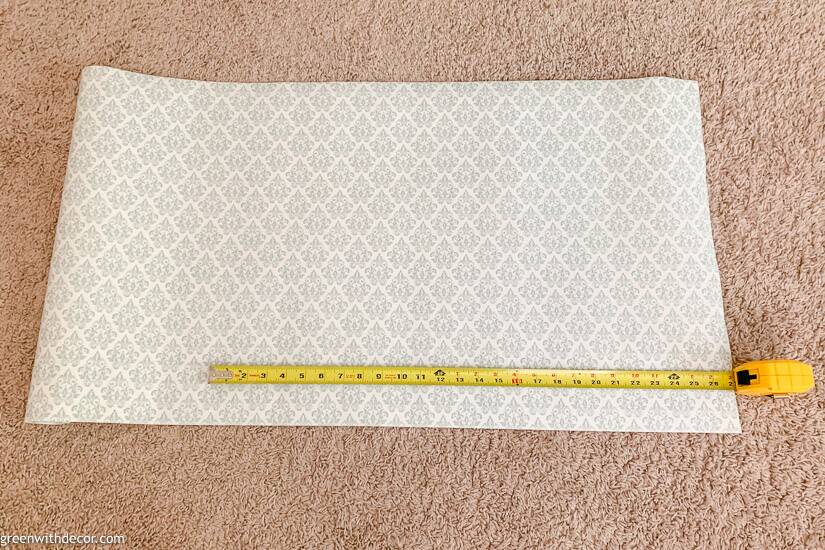 I used fabric scissors to be sure to get a nice clean cut. It was relatively easy to cut in a straight line since the pattern on the liners repeats, so you can use that as your cutting guide.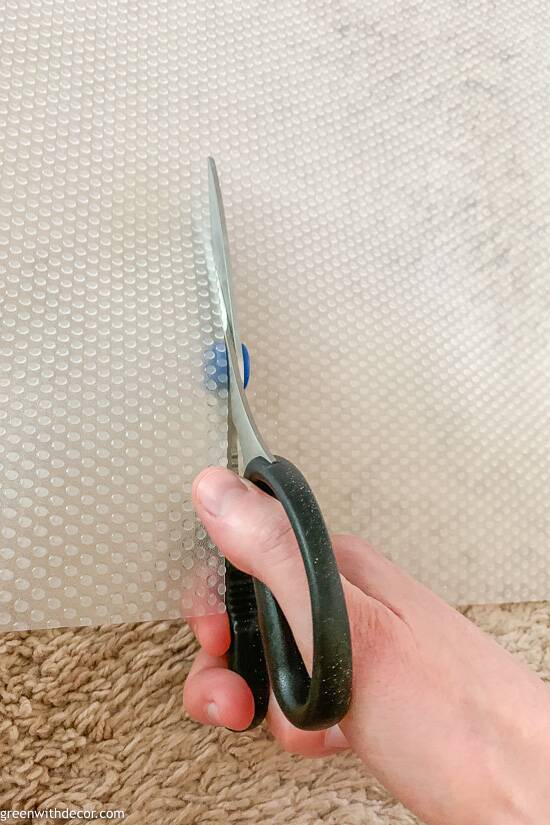 3. Repeat for each drawer/shelf.
4. Place the liners in your drawers/on your shelves.
Super easy!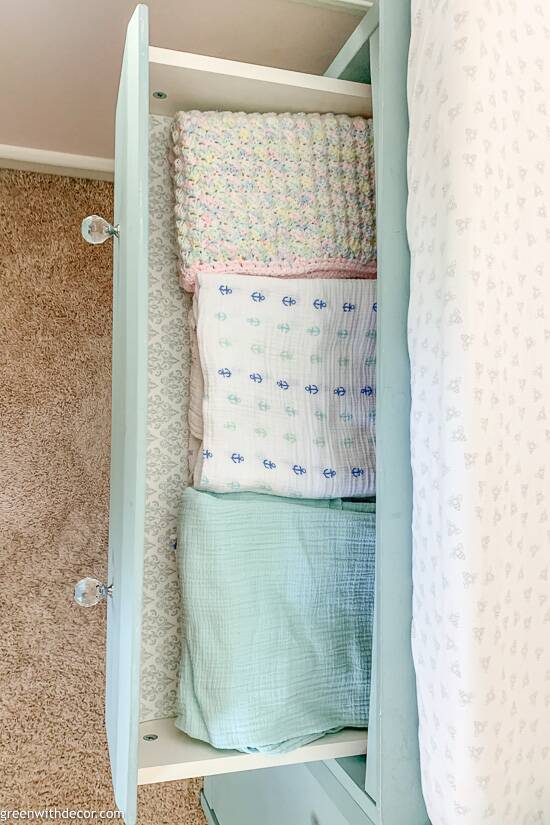 You can learn more about the Fabric Top Easy Liner and the Clear Classic Easy Liner on the Duck Brand's website.
Have you found any fun, easy organizing ideas lately?
Remember to bookmark or pin this post if you want to save it for later!

Pin it!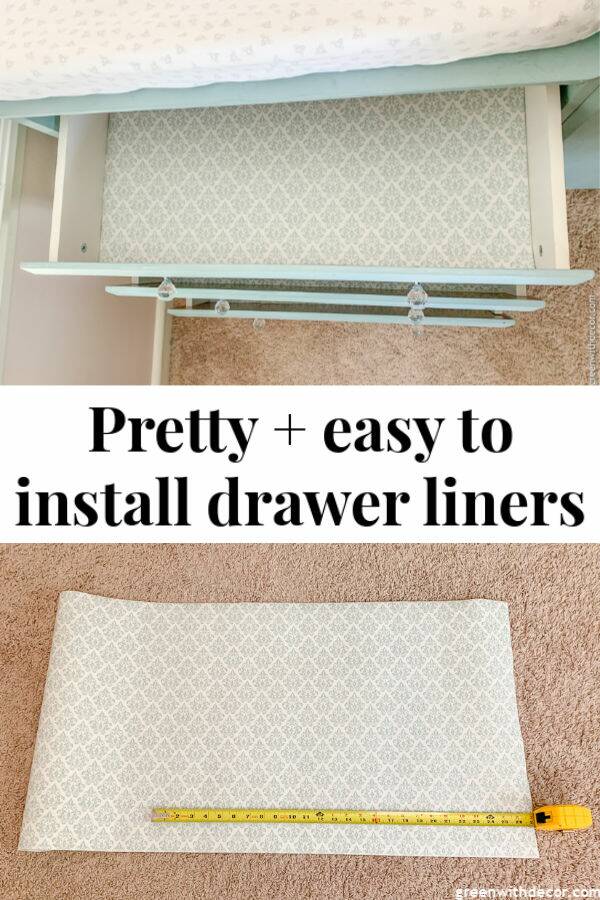 Want to read more posts like this?
Follow along: Get my emails | Facebook | Pinterest | Twitter | Instagram