Have you started decorating for Christmas yet or are you firmly in the 'wait till after Thanksgiving' camp? I used to be that way, but in the past few years, we've started decorating a couple weeks before Thanksgiving.
It makes the whole process a lot less stressful.
It feels less rushed, and we get to enjoy the pretty twinkling lights for longer than a month.
Pillows are one of my favorite ways to add some festive decor to any season, and I'm especially a sucker at Christmas. There are just way too many good ones out there!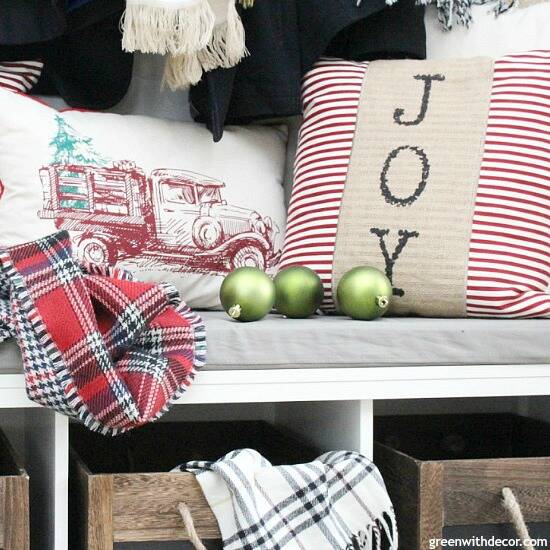 The cozy Christmas pillows are getting me this year. They just seem to set the tone for a cozy Christmas. I've been online shopping and figured I'd share my favorite pillows with you guys so you can get in the festive spirit, too! Happy shopping!
This post contains affiliate links. This means if you click the link and buy something, I may receive a small percentage of sales at no extra cost to you.
Cozy Christmas pillows:
Just click any of the images below for more info. (You might have to double click on mobile.)

I'm obviously a sucker for the red cars with Christmas trees. I have them in every form – pillows, snow globes, ornaments, you name it. I can't get enough.
And some of these are perfect because the pattern learns Christmas-y but stripes or plaid means you can use them throughout the year, too!
Which Christmas pillows are your faves?
You can see our Christmas pillows in action in these posts:
Remember to bookmark or pin this post if you want to save it for later!

Pin it!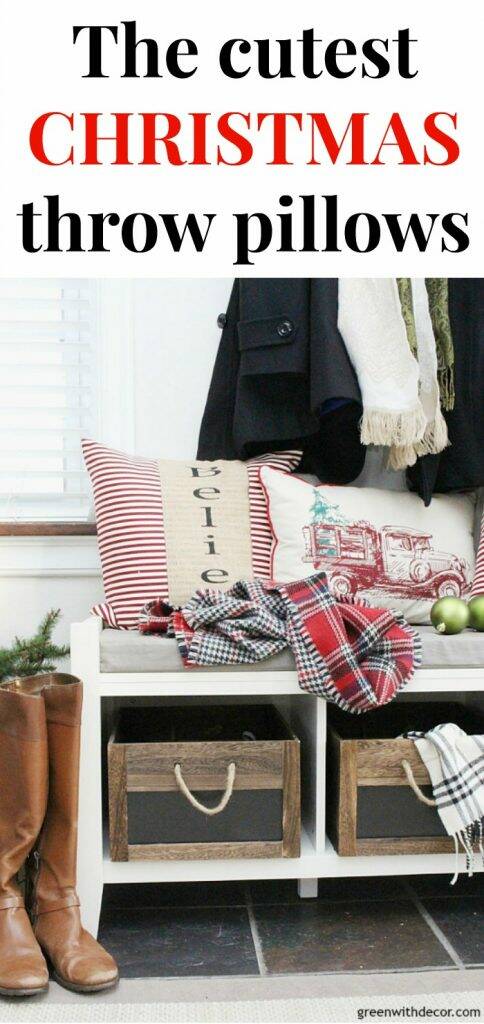 Want to read more posts like this?
Follow along: Get my emails | Facebook | Pinterest | Twitter | Instagram