If you have family and friends all over the country like we do, you know how important it is to have a nice guest bedroom.
We love it when people come visit.
And of course we want our guest bedroom to feel like a relaxing retreat so people have a great time at our house!
I'm sharing 10 tips to transform your guest bedroom into a relaxing retreat so your guests want to keep coming back!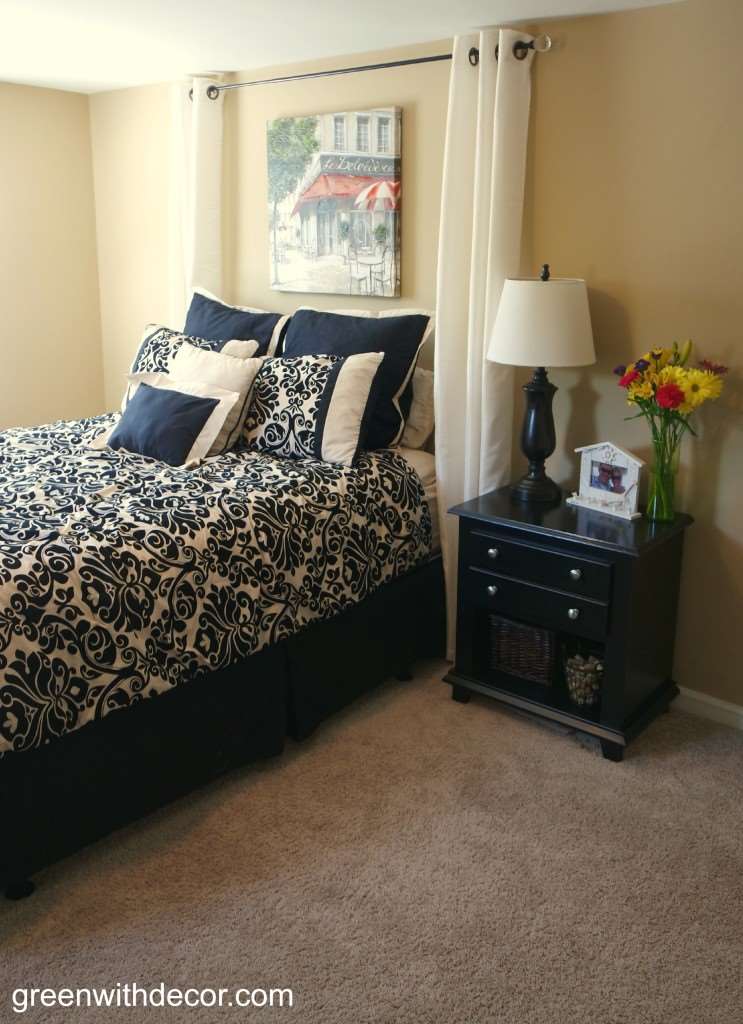 This post contains affiliate links. This means if you click the link and buy something, I may receive a small percentage of sales at no extra cost to you.
 1. Extra pillows
Everyone has different preferences on what kind of pillows they like. We have different-sized pillows on our guest bed, plus a few extras in the closet.
Everyone is sure to find a pillow they like!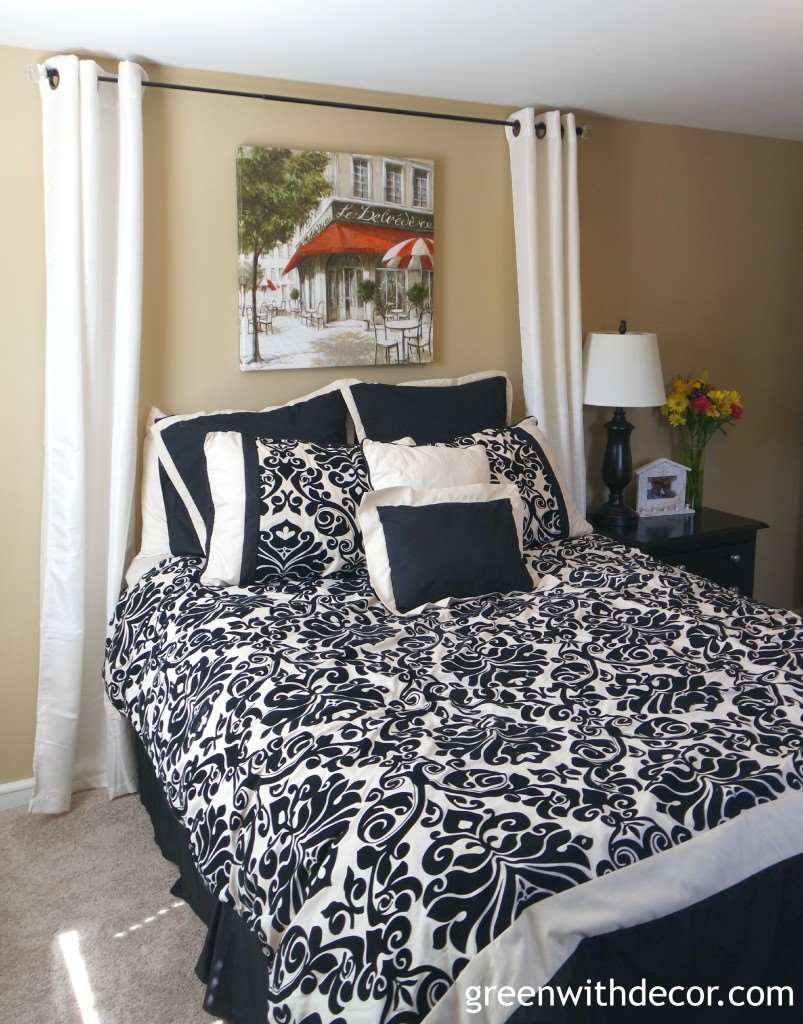 2. Extra blankets
It's hard to sleep in a room that's too cold.
I love this cute green basket. It's perfect for storing extra blankets.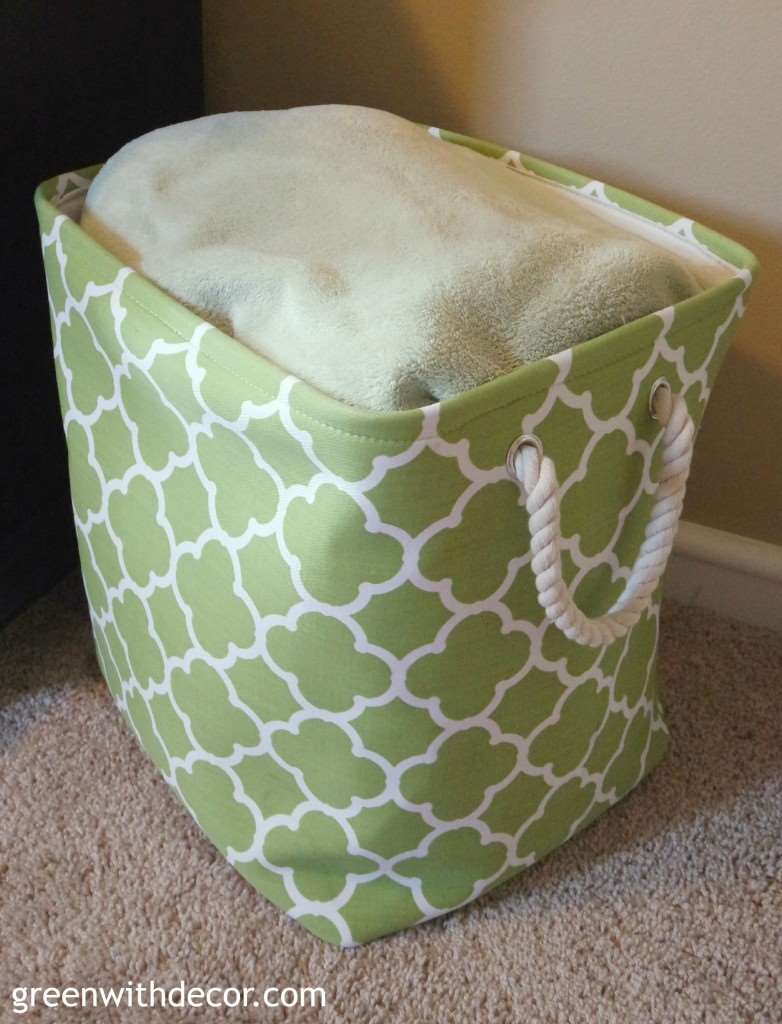 3. Fan
On the flip side, being too hot is a bummer, too. We keep a fan in the guest bedroom in case guests want to cool off.
We have a few of these tower fans around the house.
They're tall and slim so they don't take up much floor space, and they do a great job keeping a room cool.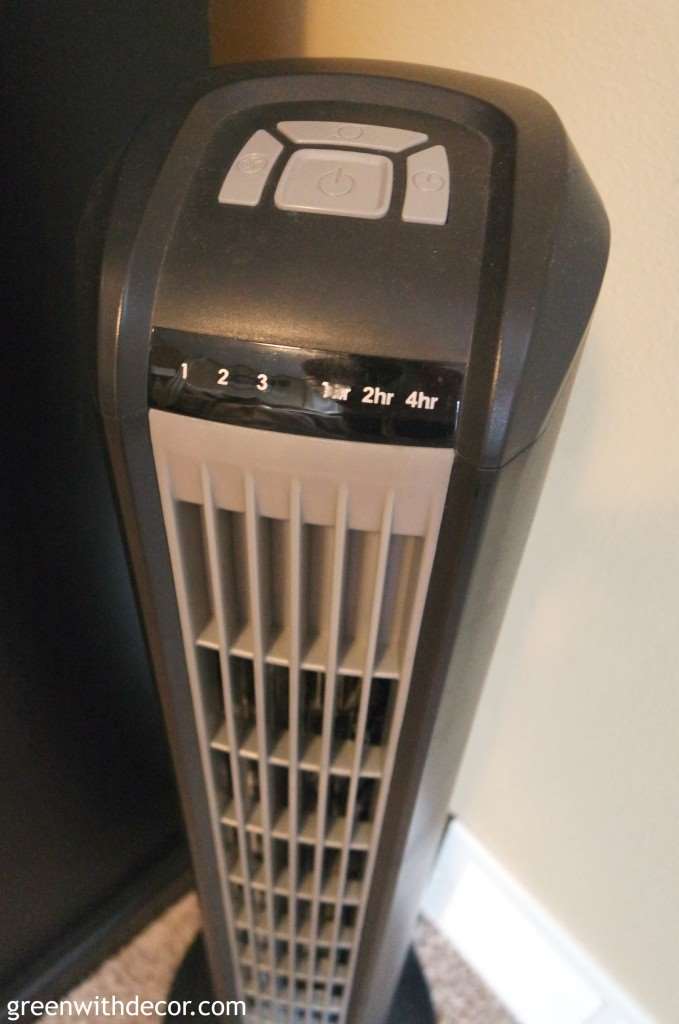 4. Sound machine
People are pretty much on one side or the other on this one – they can't sleep without a sound machine, or they can't sleep with one.
Personally, I love having white noise on while I sleep to drown out any other sounds.
This sound machine is awesome. It has two noise levels – and it's the perfect travel size. It comes along with us on many trips.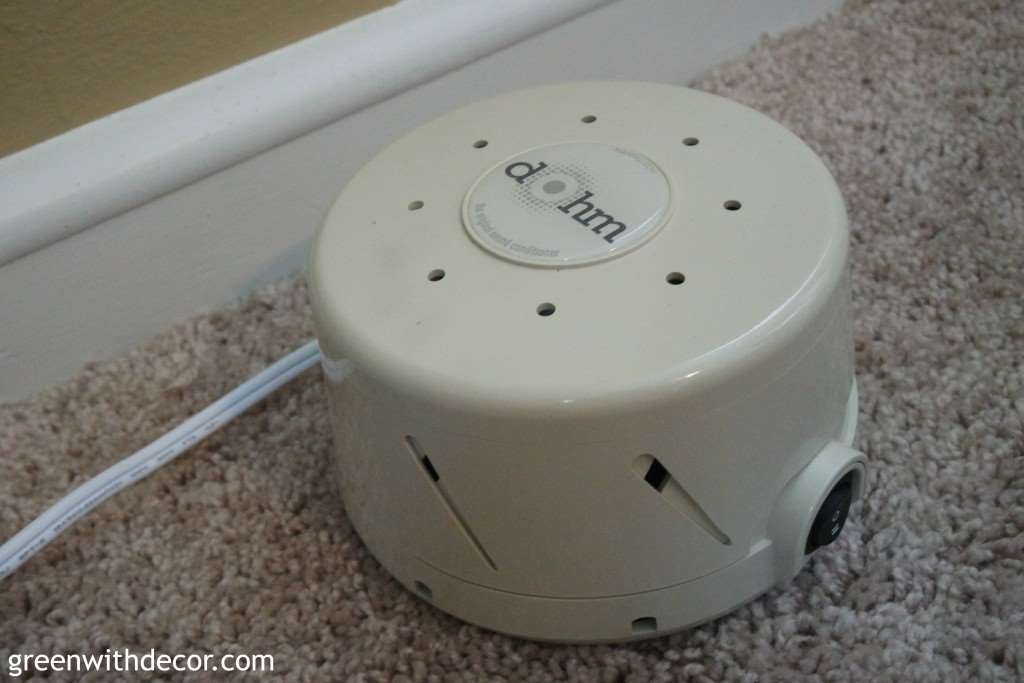 5. Somewhere to hang clothes
Our guest room closet is actually Kalen's closet. Yes, I use the whole closet in our bedroom for my clothes!
When we have guests in town, we make sure there's some extra room in Kalen's closet so they can hang up any clothes they want to.
6. Bench for a suitcase
Isn't it nice having somewhere to put your suitcase other than the floor? This bench is perfect for that.

7. Tray for jewelry
A special little place for guests to put rings, earrings and bracelets is always nice.
I love finding cute little trays like this.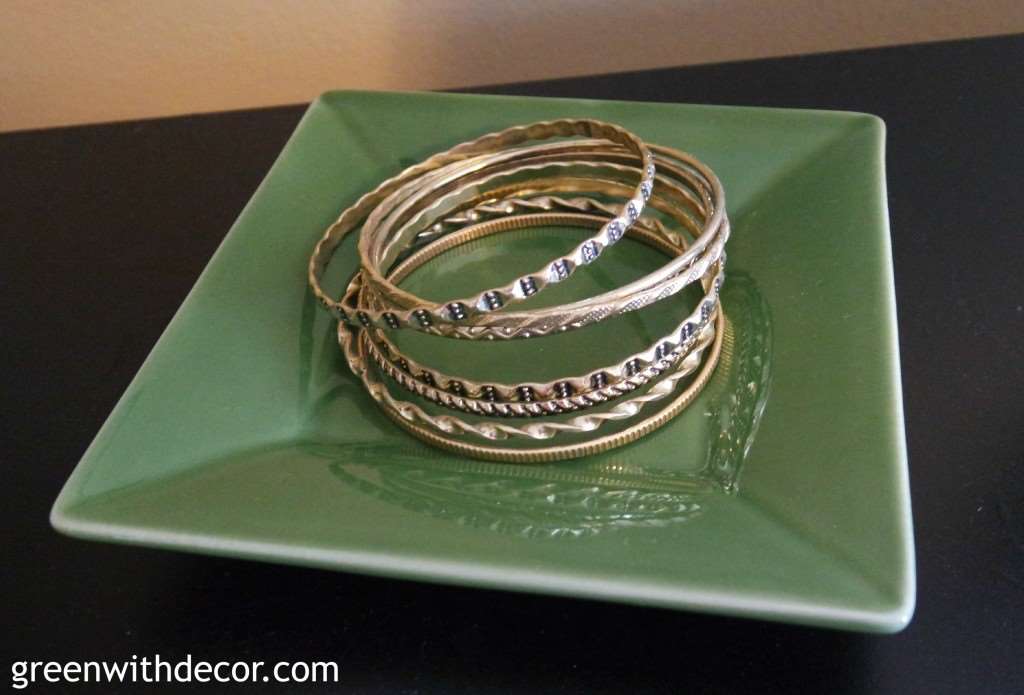 8. Fresh flowers
Fresh flowers add a nice touch to any room.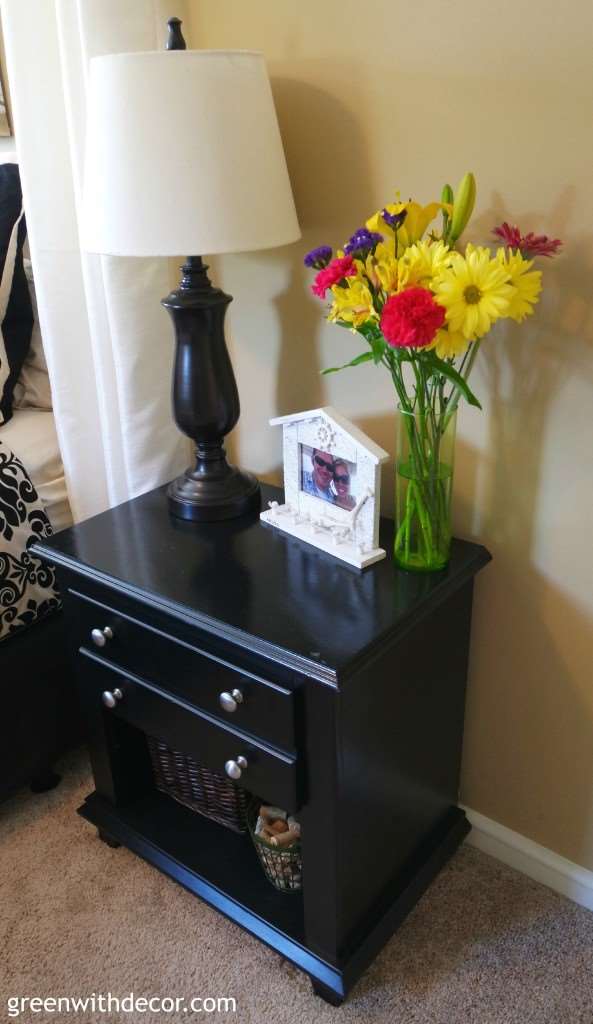 I try to have fresh flowers in the house as often as possible – they're so pretty.

9. Light next to the bed
No one likes having to flip a light switch on one side of a strange room and then find your way through the dark to the bed.
A light next to the bed lets guests climb into bed and get comfy before shutting off the lights for the night.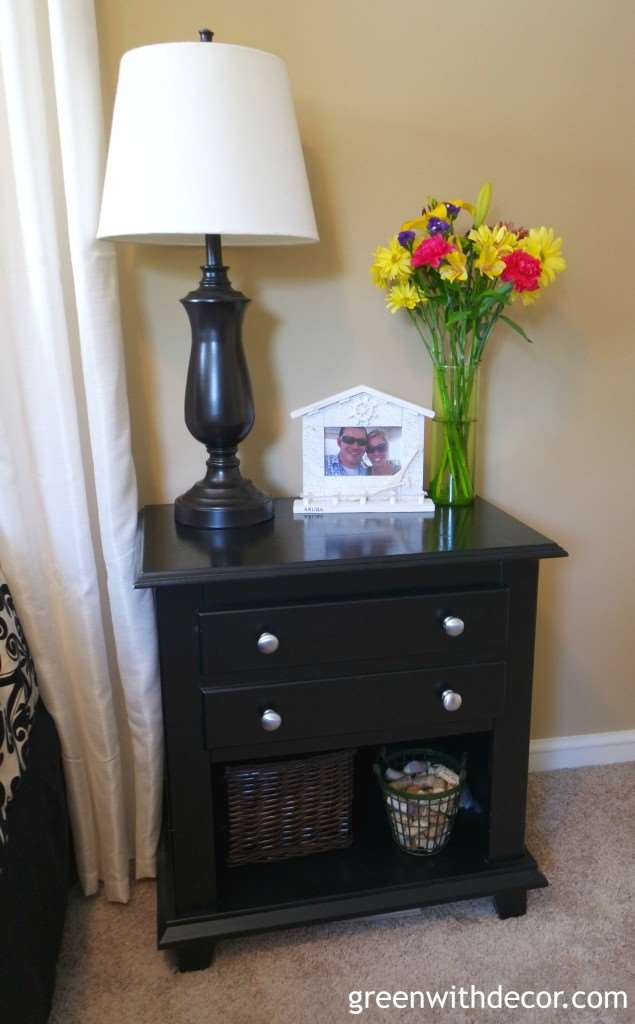 10. Blinds
Speaking of light, being woken up by bright sunshine isn't so fun either.
Blinds in the guest room mean guests can sleep as late as they want.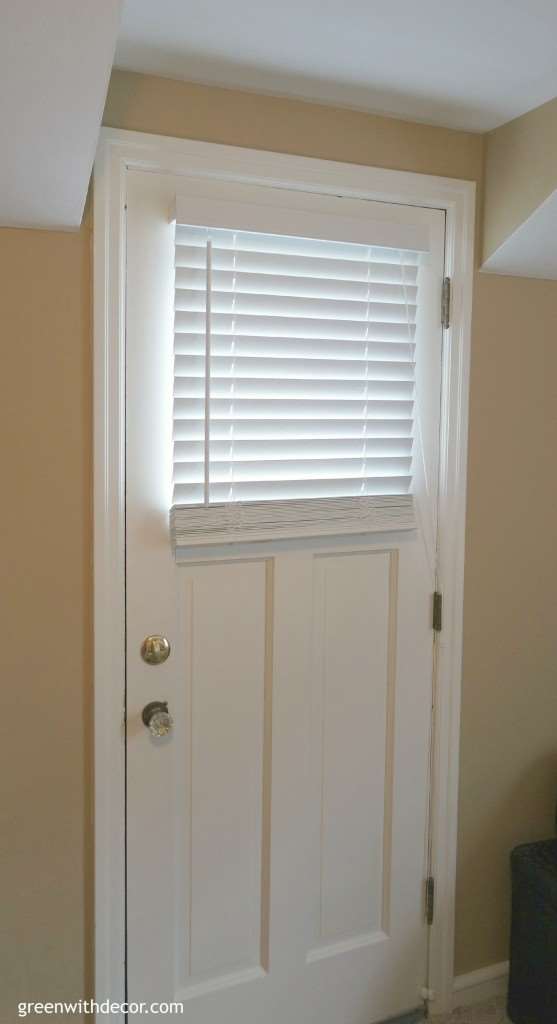 11. (Bonus!) Guest room wifi sign
Bonus, here's an 11th idea.
Guests always want the wifi password, so why not make it a pretty display?! Print off my free printable sign (directions below) and fill in with your wifi network name and password.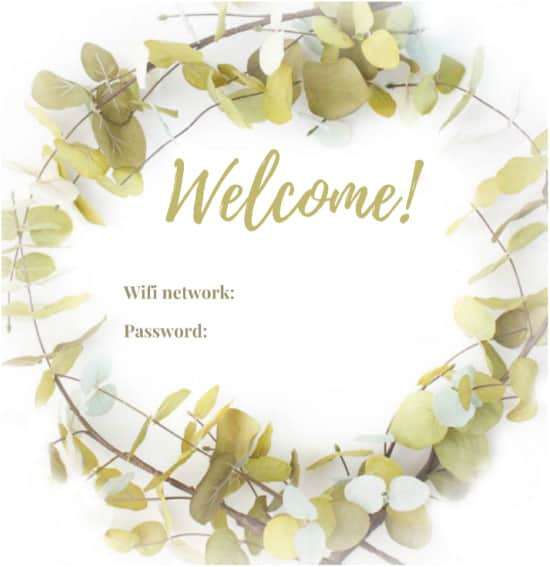 It fits perfectly in a 4×6 frame, either horizontally or vertically. It will print off on a normal piece of computer paper, then you can cut it for either a horizontal or vertical frame.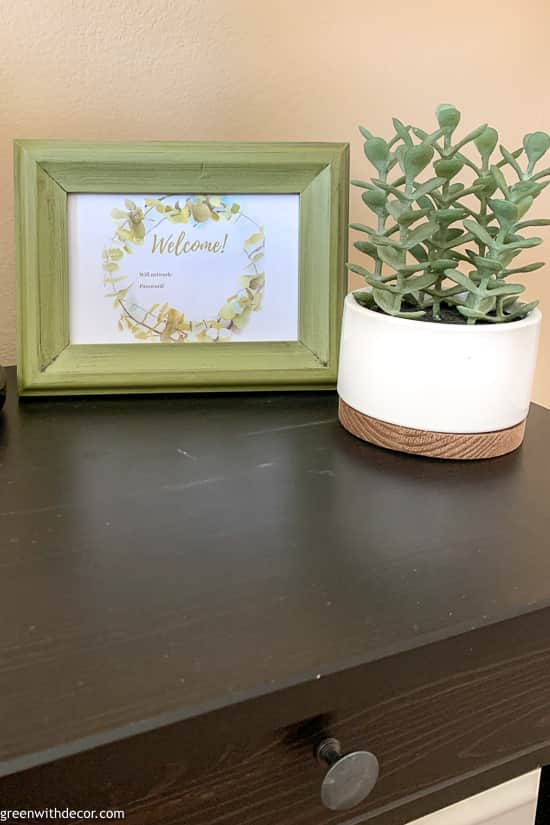 How to get the free printable wifi sign:
Sign up in the box below, and the link for the free printable will arrive in your inbox shortly. You'll also be signed up to get blog posts and alerts about new printables moving forward. (If you're already an email subscriber, you won't get added to the email list twice.)
*Please note: All printables and downloads designed by Green with Decor are for personal use only. Please do not alter the files or claim them as your own. These files are not intended for resale, nor are the printed versions of these files.
GET THE LOOK:
Since a popular question I get is "Where'd you get that?!," here are links to the same or similar sources:
Do you have any other tips for turning your guest room into a relaxing retreat?
Remember to bookmark or pin this post if you want to save it for later!


Pin it!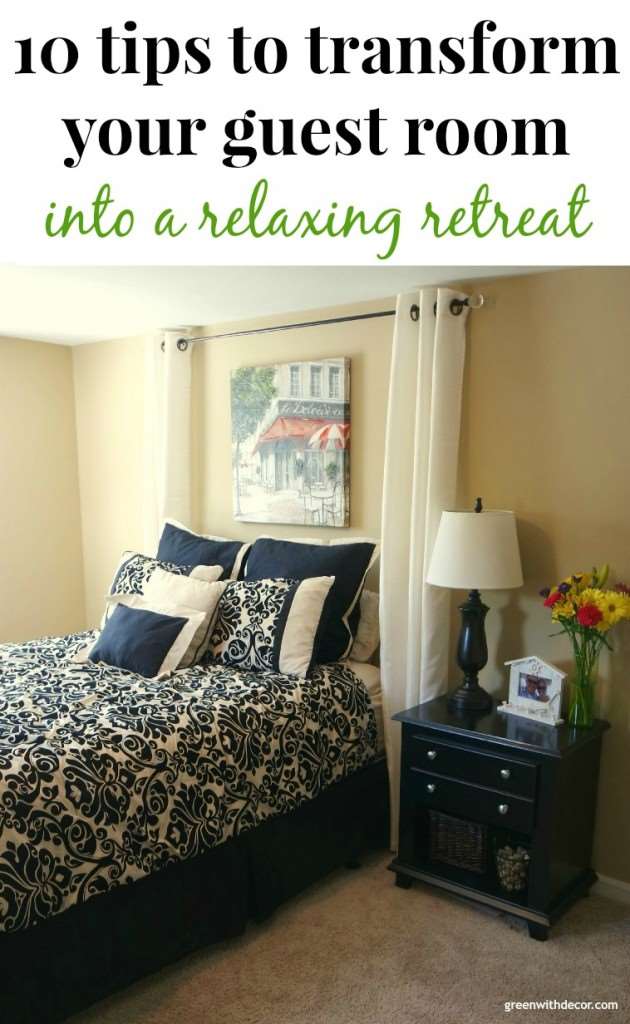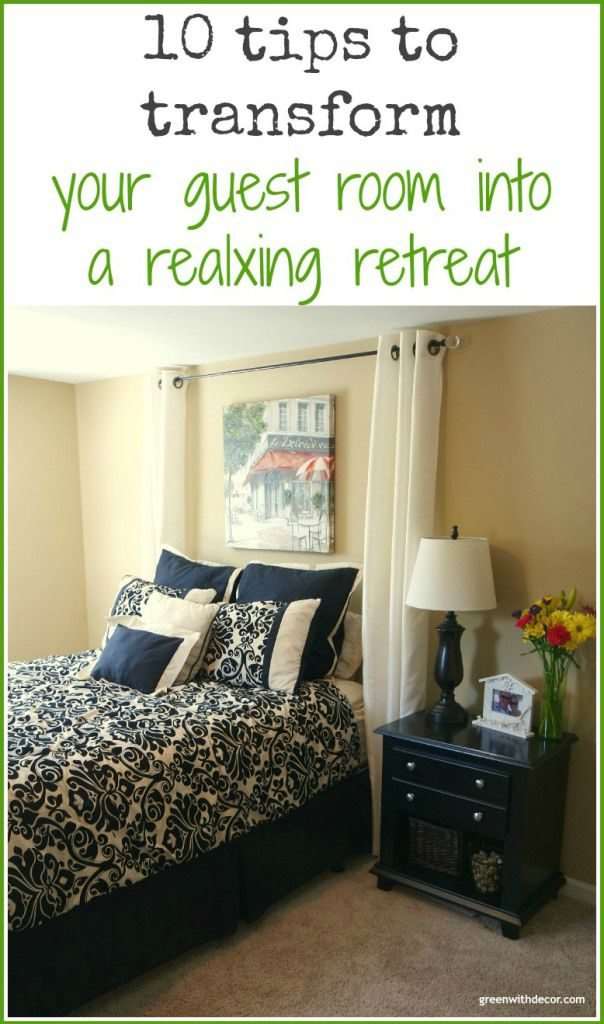 Want to read more posts like this?
Follow along: Get my emails | Facebook | Pinterest | Twitter | Instagram