This post contains affiliate links. This means if you click the link and buy something, I may receive a small percentage of sales at no extra cost to you. 
I got a pretty flower arrangement in an orange flowerpot awhile back.
It was a cute flowerpot, but I'm not a fan of orange.
I knew with a little spray paint, it could be transformed!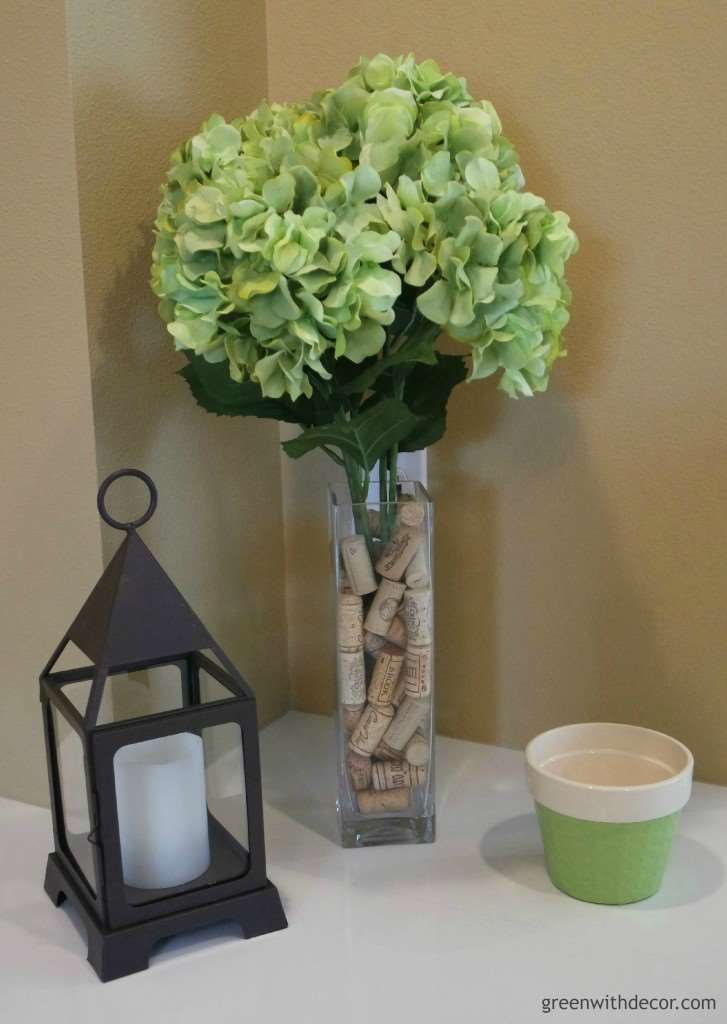 Of course, I picked green spray paint – my favorite color!
I used Rust-Oleum's Ultra Cover Paint + Primer Satin Green Apple – which I also used on the tray I recently spray painted. I love the bright summery color!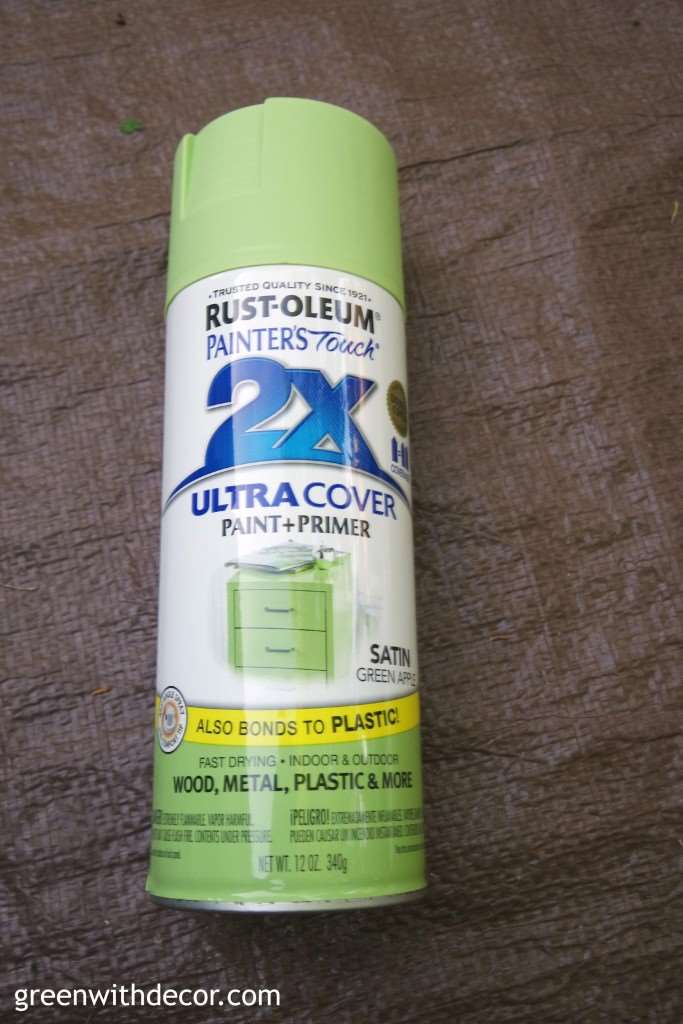 I liked the white trim at the top and wanted to keep it.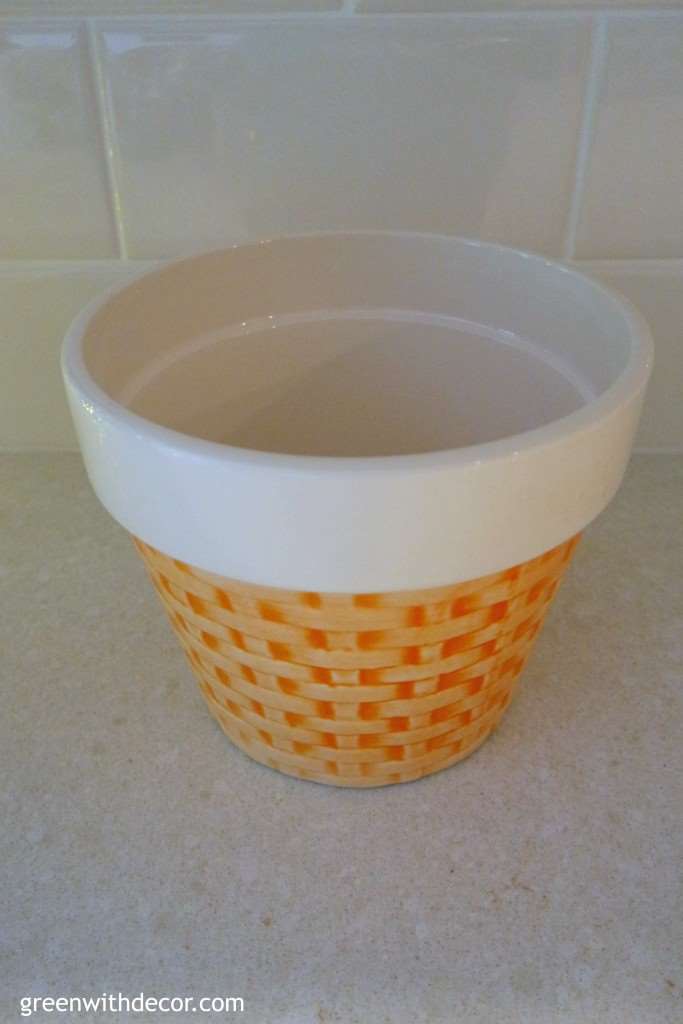 So I used ScotchBlue tape to protect the white trim.
Taping around the curve of the flowerpot was the worst part of this project. Taping on a curve always takes some time!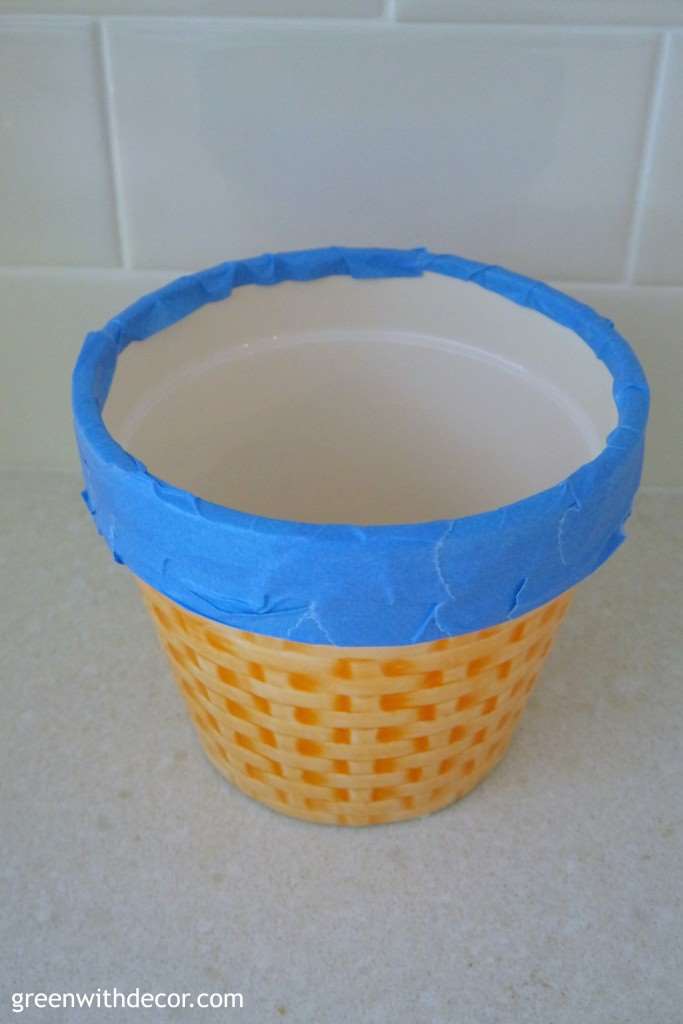 Spray painting the flowerpot was fun – and took just a few minutes!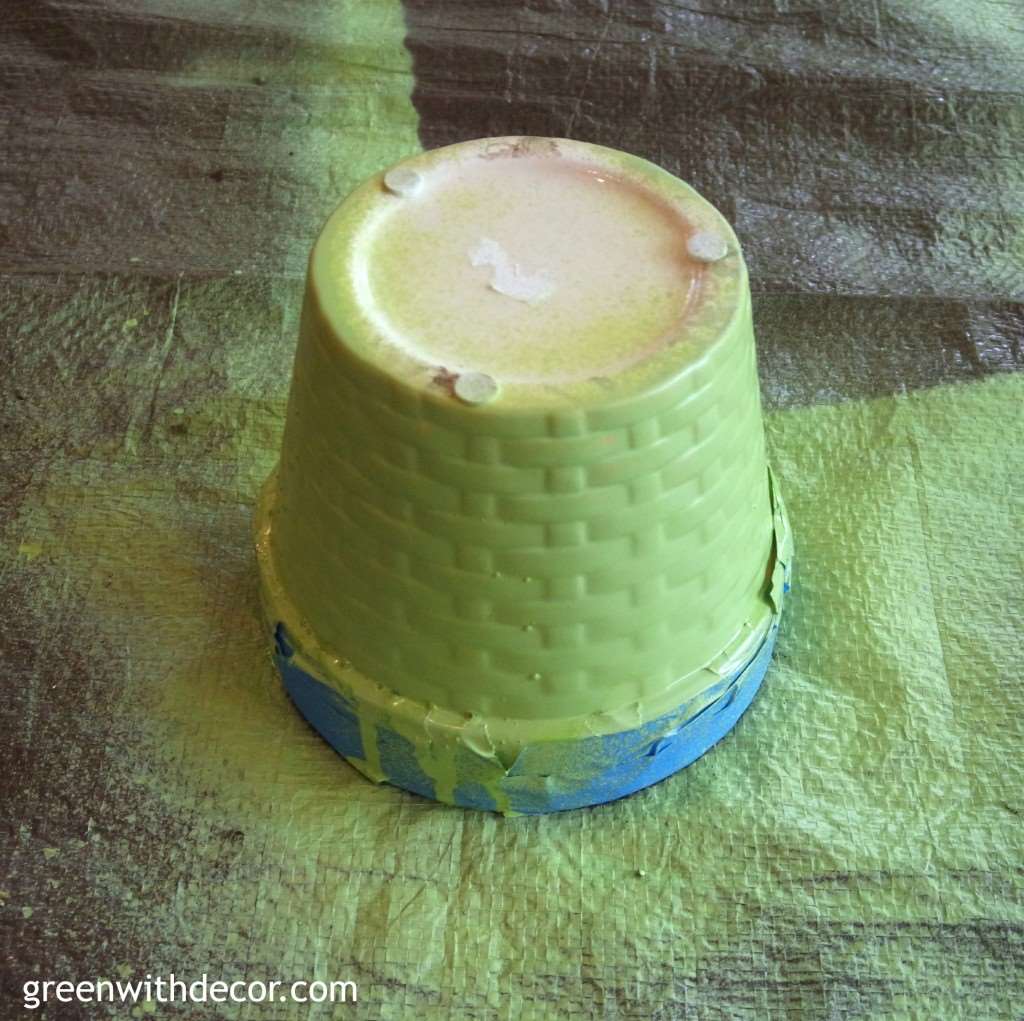 I let it dry and gave it a second coat.
I set up the finished flowerpot next to a lantern and green hydrangeas in the kitchen for a summery look.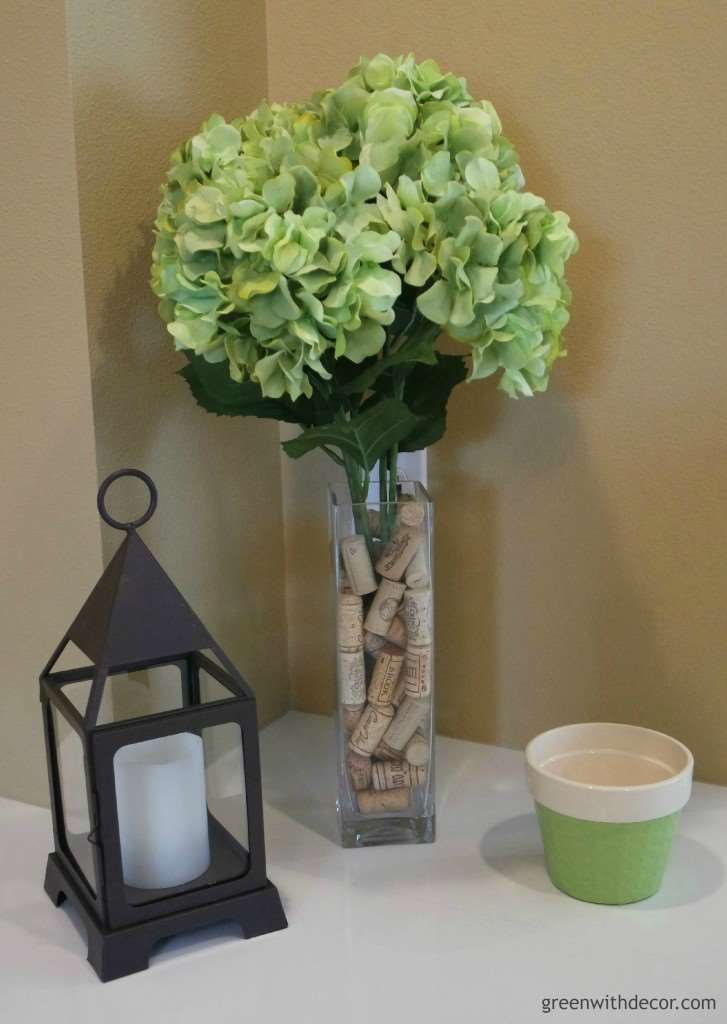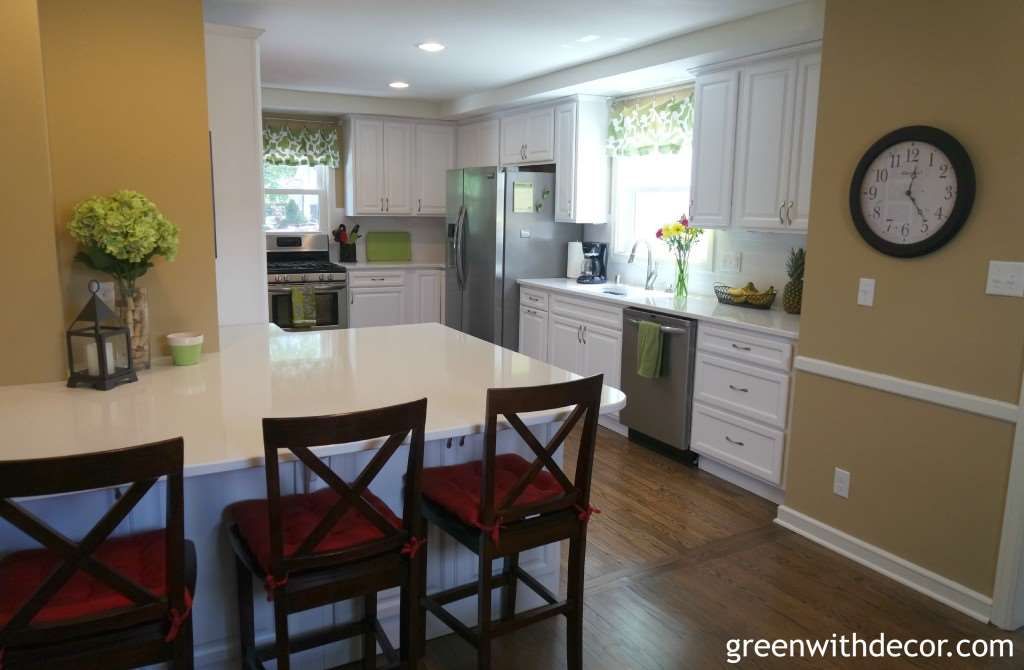 Cushions | Curtain rod | Window valance | Faucet | Cabinet hardware
Have you spray painted anything lately?

Want to read more posts like this?
Follow along: Facebook | Pinterest| Twitter | Instagram | Google+
If you want to save this post for later, remember to bookmark it or you can pin it here: