I have a fun, easy DIY project with wine corks to share today: making a letter!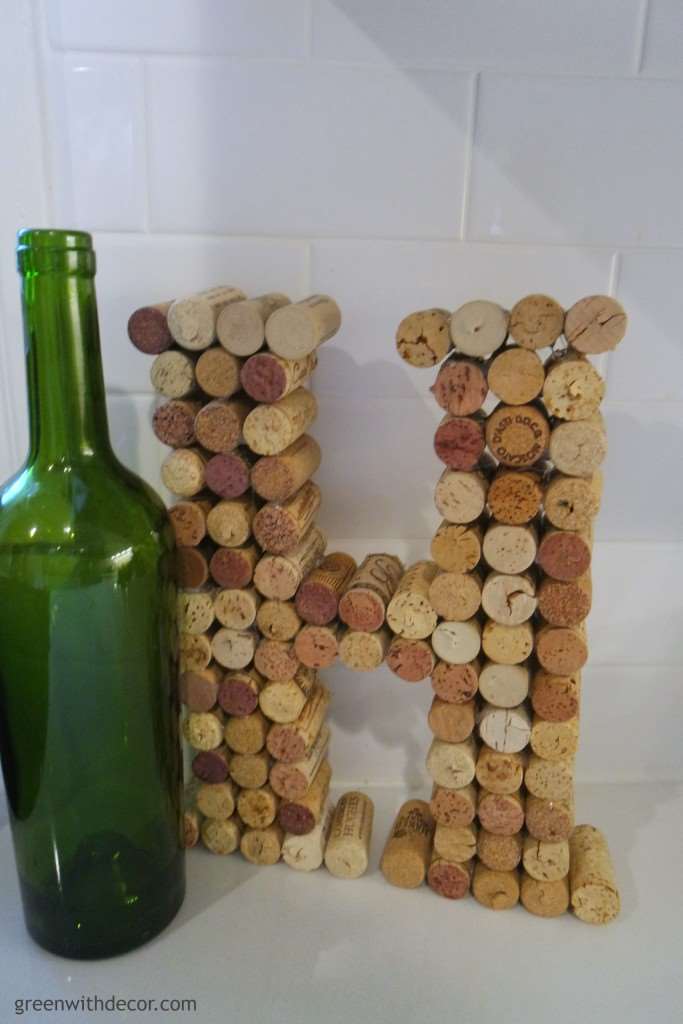 The first step is drinking wine, so you have corks lying around to do a craft with. Easy enough! (You can buy them, too, otherwise.)
I keep corks from every bottle of wine or champagne we drink. I love coming up with fun projects to use corks for – or just displaying them in fun containers around the house.
I collected a mix of corks from red and white wines so some would be red to add some color.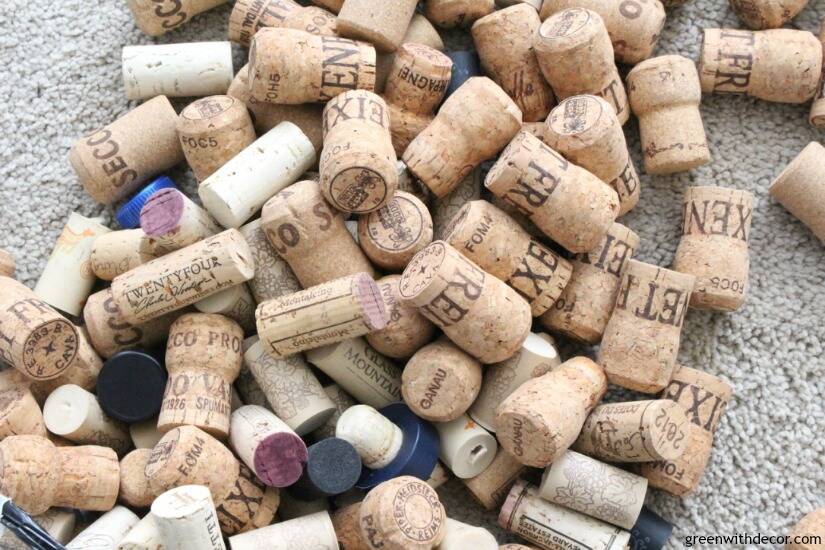 This post contains affiliate links. This means if you click the link and buy something, I may receive a small percentage of sales at no extra cost to you.
Supply list for a cork letter:
How to make a cork letter:
1. Lay out the corks to get a game plan together.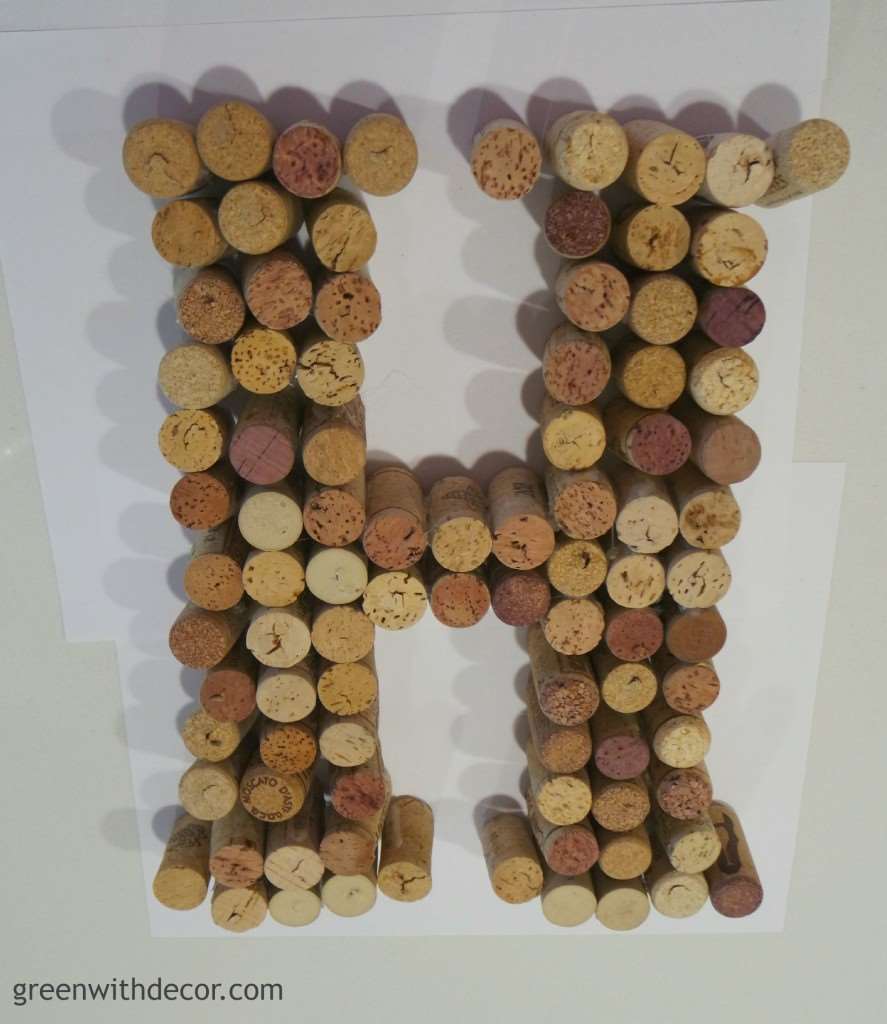 2. Glue the corks together.
I used a hot glue gun to glue them together. Making an 'H', I started with the two bottom legs of the 'H.'
I made sure to line up the corks at the front of the 'H'. Corks are all a bit different in height, so they're definitely not all lined up in the back, but no one will see that part.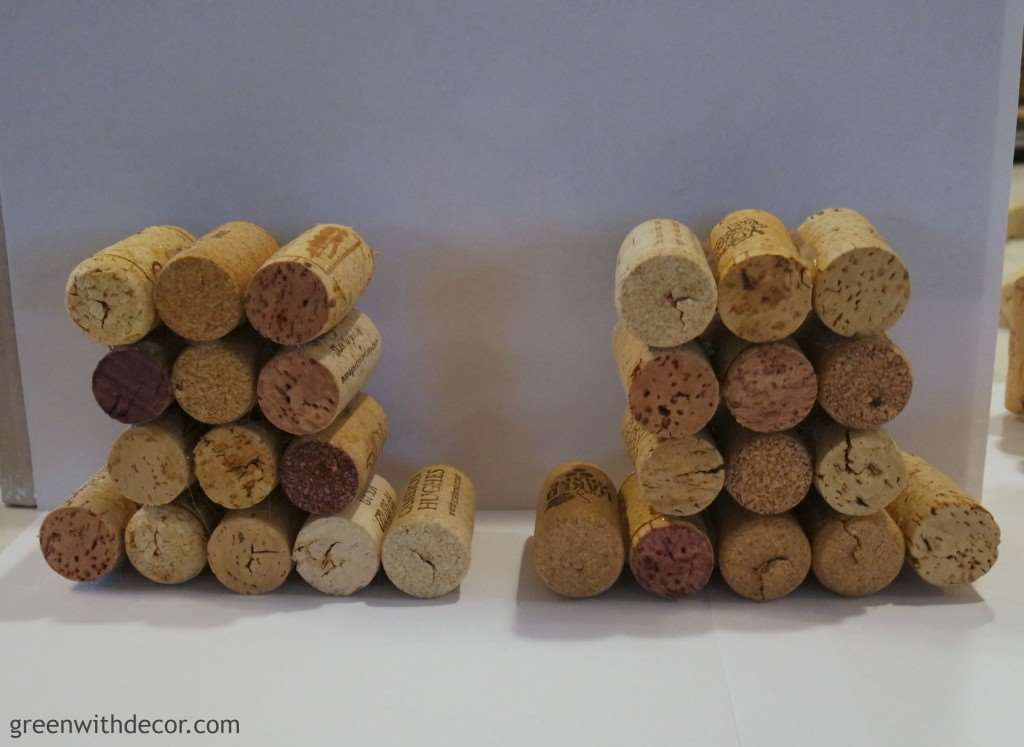 It got a bit trickier when I did the crossbar of the 'H' since I was dealing with hot glue on a few sides of the corks, but it still wasn't hard.
Then I built each side of the top of the 'H.' In all, it took me about an hour to glue the 'H' together.
3. (optional) Pick fun corks for the top of your letter.
I purposely picked fun quotes for the top of the 'H' since you'd be able to see these. I picked corks with quotes and designs on them.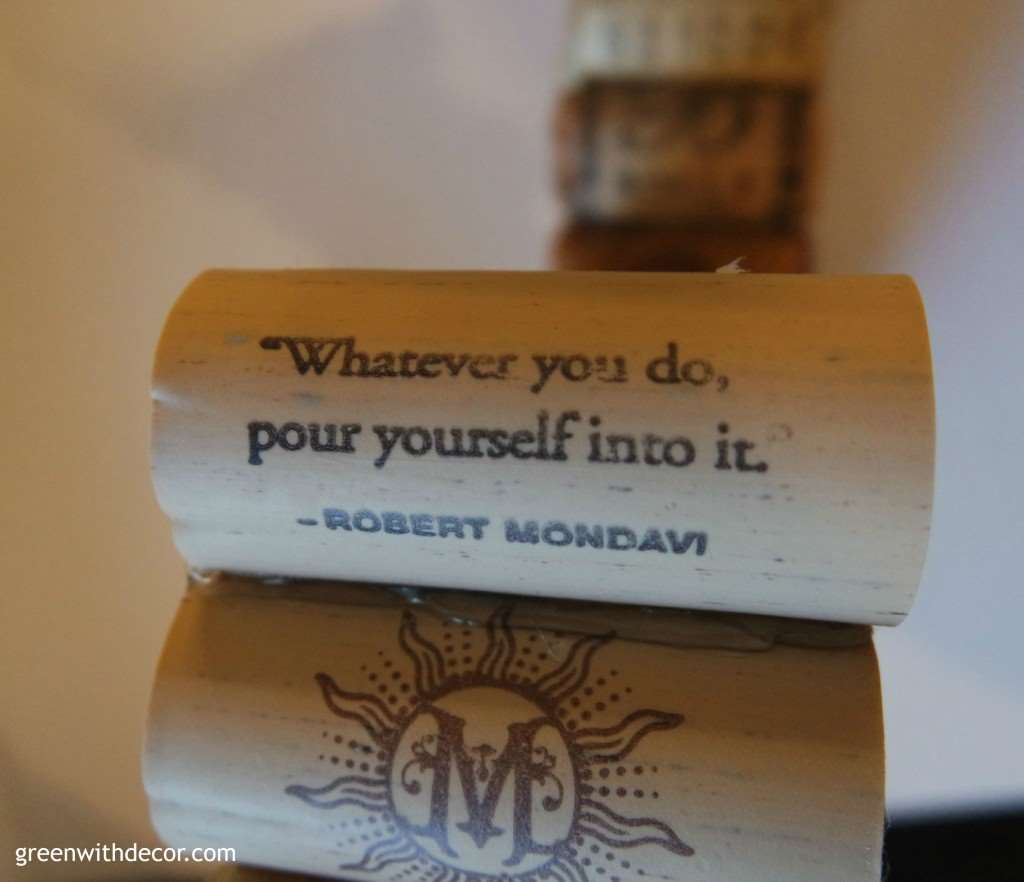 I love how it looks against our white subway tile.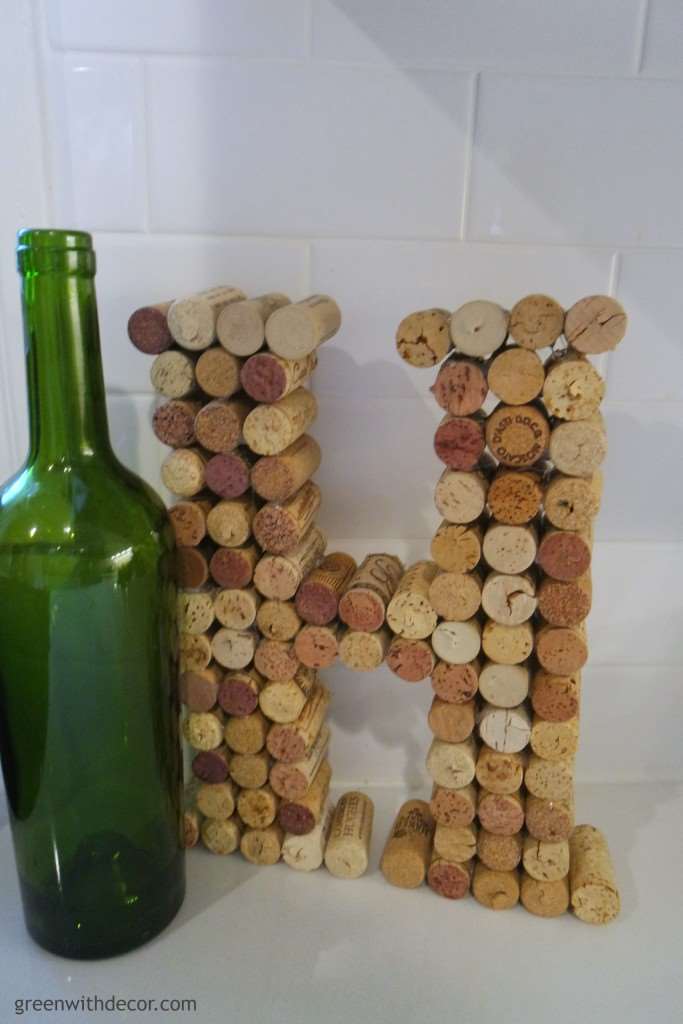 Have you done anything fun with corks lately? I'm always looking for my next idea!
You can see more fun cork projects here:
Remember to bookmark or pin this post if you want to save it for later!


Pin it!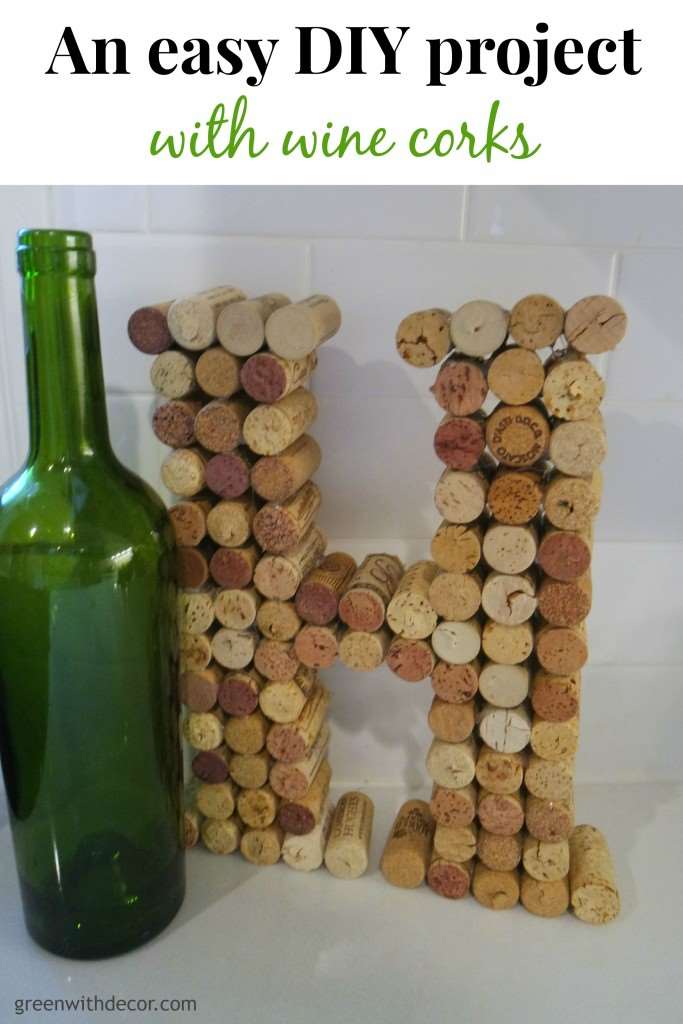 Want to read more posts like this?
Follow along: Get my emails | Facebook | Pinterest | Twitter | Instagram