This is the room in the house we did the least work to.
With all the other renovations going on (check out the bathroom and kitchen remodels here), we decided to keep this bathroom mostly as is.
We kept the pedestal sink, the floor and the white tile. We painted the walls and added some new accessories to make the space ours.
This post contains affiliate links. This means if you click the link and buy something, I may receive a small percentage of sales at no extra cost to you.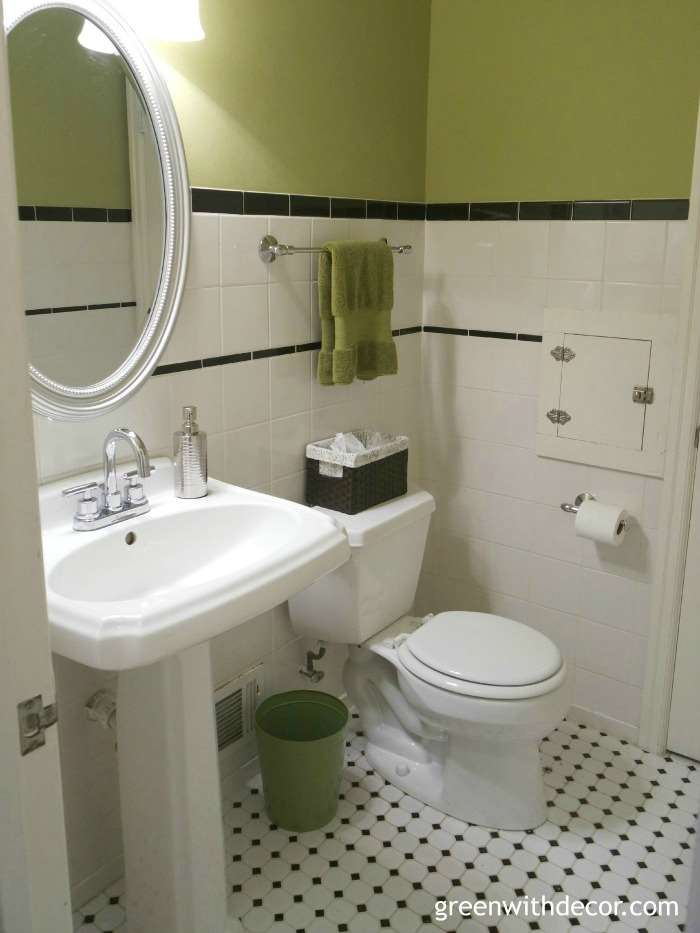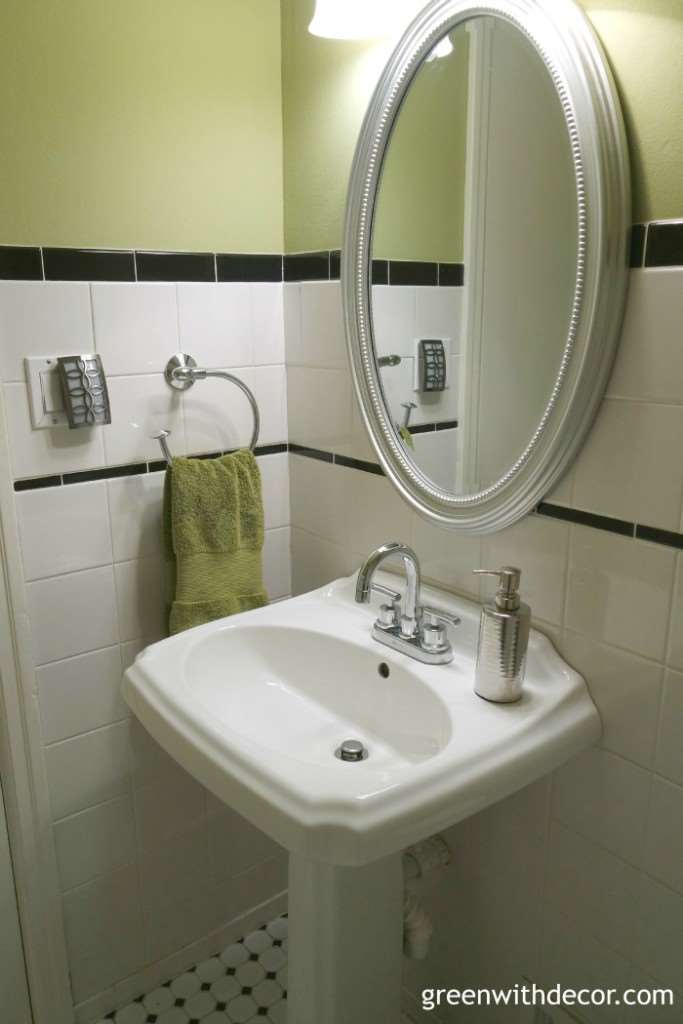 Nightlight | Towel ring | Towel | Faucet | Mirror 
As a reminder, here's how the room started. I love green, but this was a bit bright: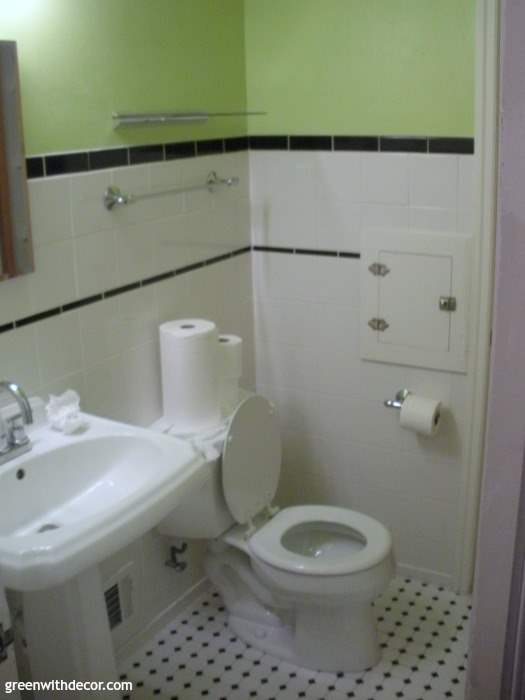 Keeping the white tile kept some of the charm of the original house.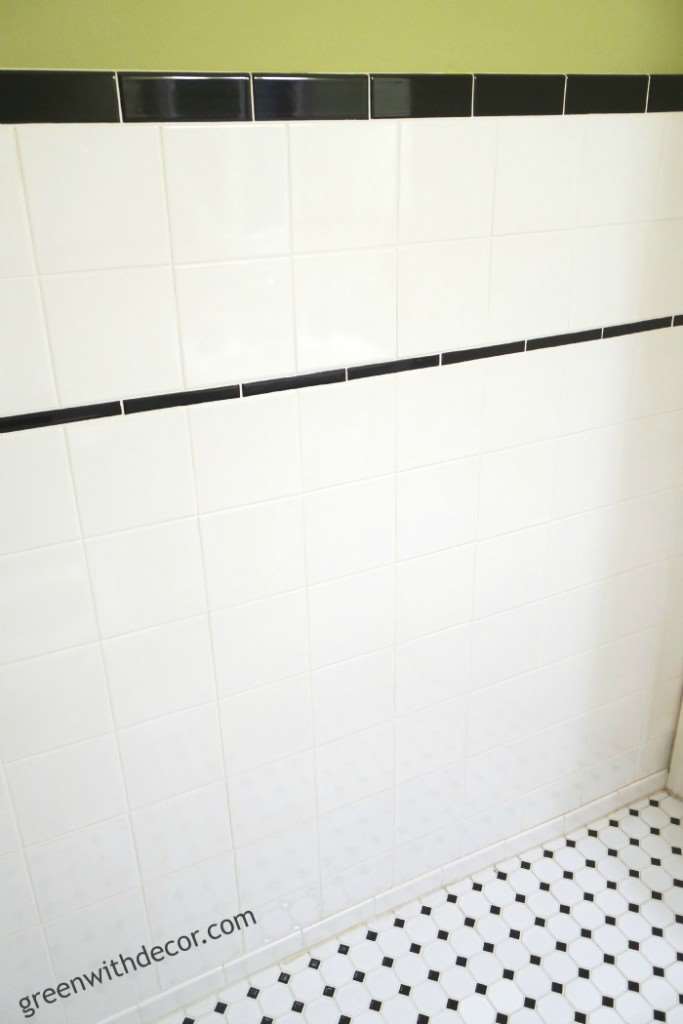 The original bathroom had lime green walls.
We toned the wall color down a bit, going with the same Ryegrass green paint from Sherwin Williams we used for our bathroom upstairs.
This bathroom had a door to the laundry chute, original to the house, which is another charming touch. These little features are one of the fun parts of buying an old house!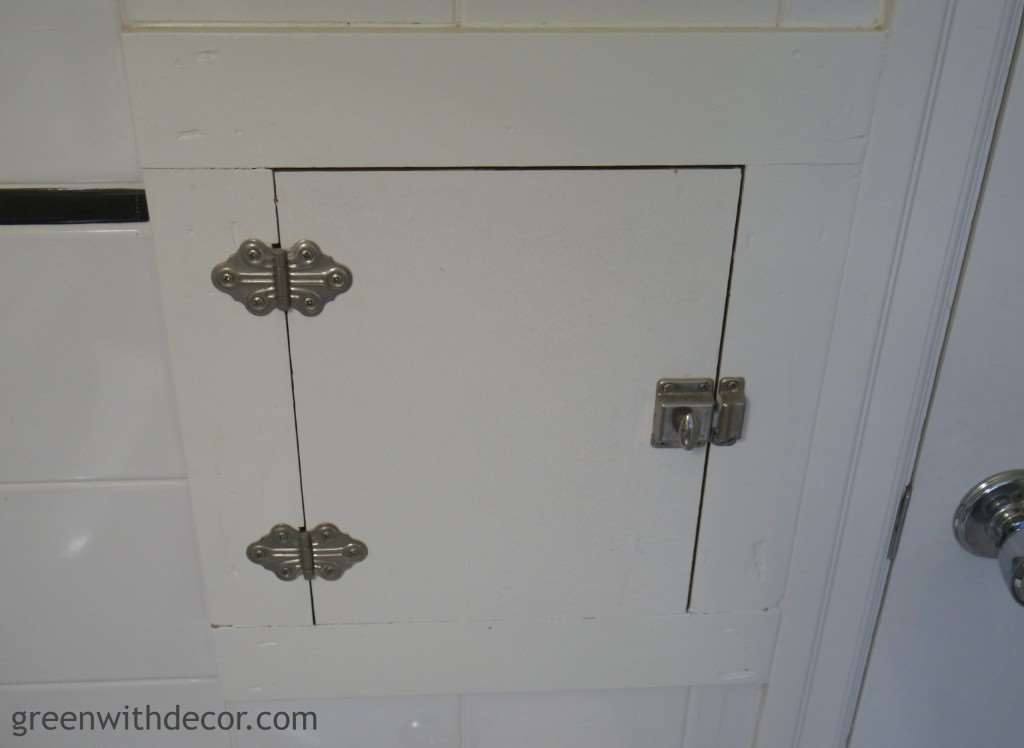 I've shared this mirror before, but I LOVE it!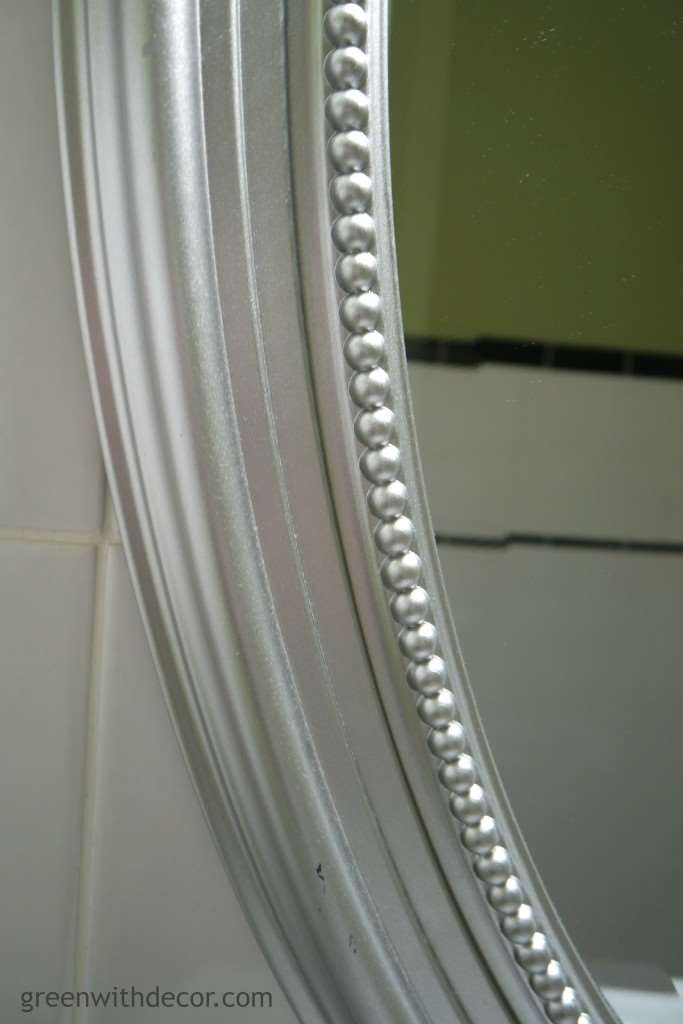 The soap dispenser is from the same collection we have in our upstairs bathroom.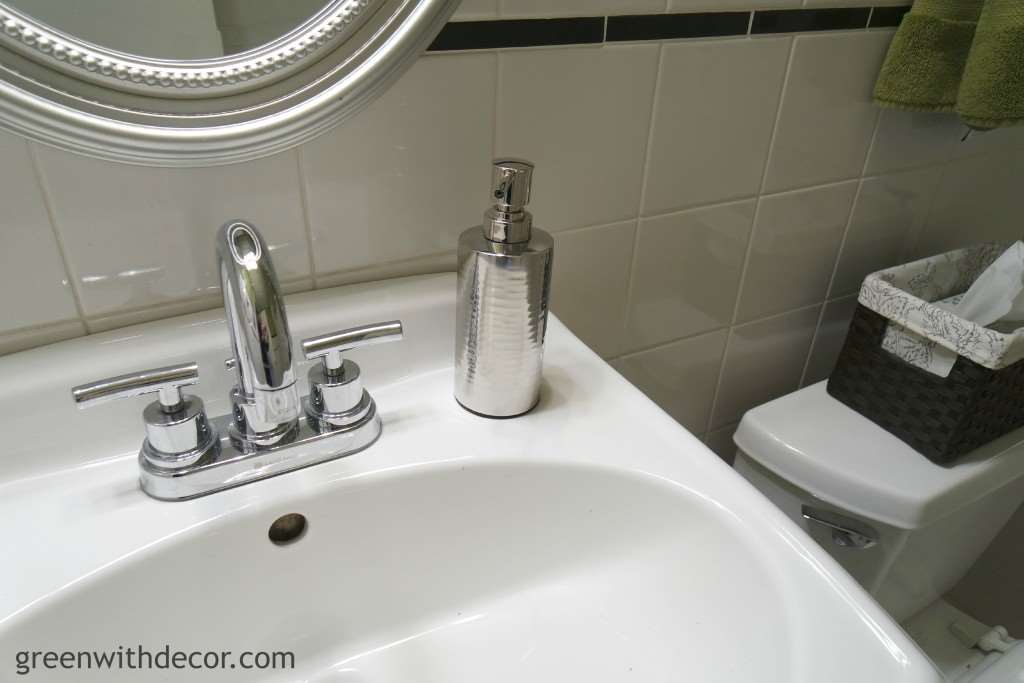 I didn't use the same garbage can from the collection in this bathroom. With the white floor and white tile up most of the wall, I used a green garbage can for a pop of color near the bottom of the room.
The original bathroom had two towel holders, built into the tile, so we kept them.
Typically, I'd say you only need one towel holder in a powder room, but oh well! Having two actually turned out to be a good thing – it give us two places to add a pop of color in the room. plus it's easy to hang a seasonal towel on one of them.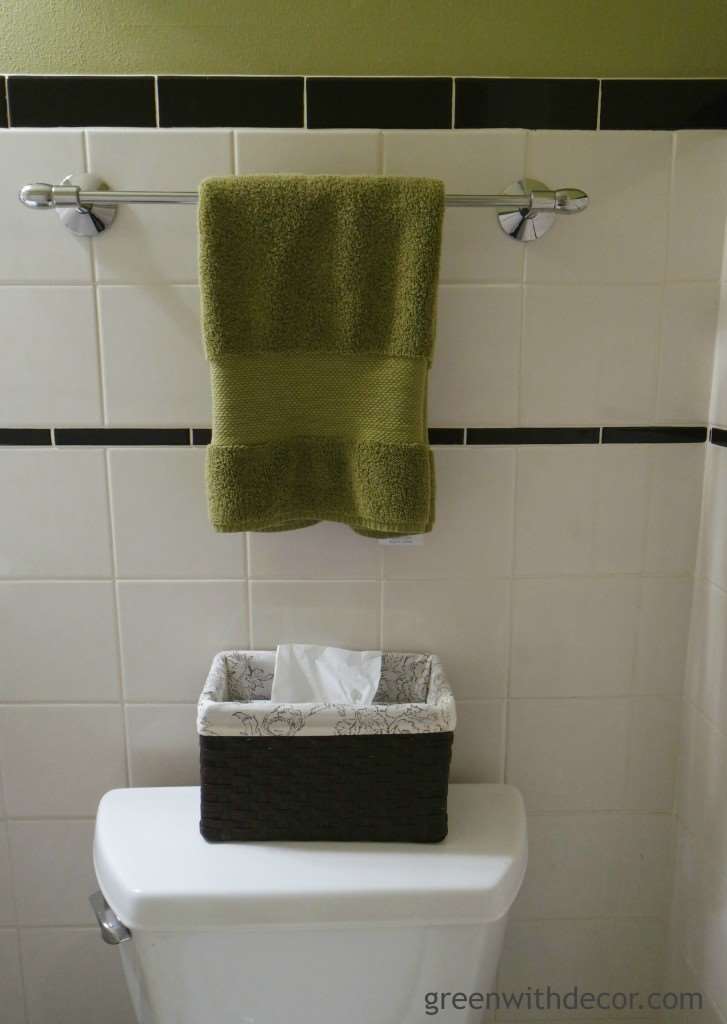 I love this basket for holding tissue.
Even for a small room, this was a fun one to makeover and decorate.

Get the look:
Click the images below for more info. (If you're on mobile, click the arrows to scroll left and right to see more images.)

Planning your own renovation?
Download my Kitchen and Bathroom Renovation Checklists so you can easily keep track of each step. Click one of the options below to download them.
If you're already an email subscriber, hop over to my free printables library to grab a copy. You can grab the password to the free printables library from the bottom of any of my emails.  
If you're not an email subscriber yet, sign up here and then you'll have access to everything in my free printables library – enjoy! It's my little way of saying 'thank you' to everyone who subscribes and follows along.
What would you have done? Would you have kept the white tile or renovated the entire room?

Want to read more posts like this?
Follow along: Get my emails | Facebook | Pinterest | Twitter | Instagram | Google+
If you want to save this post for later, remember to bookmark it or you can pin it here: