When we knocked down the wall between the original kitchen and dining room during the renovation, we lost a built-in cabinet (you can see it in the picture below).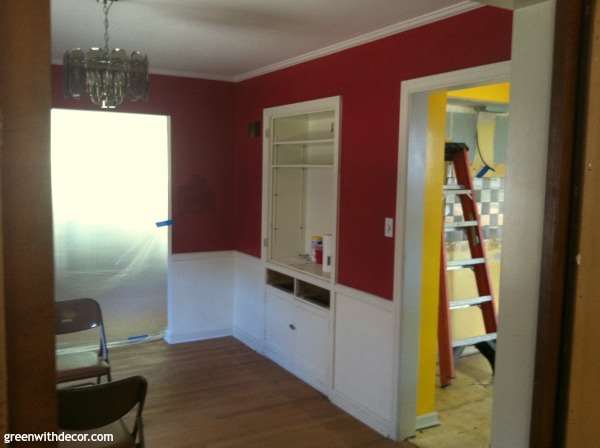 During the kitchen demo, we pretty much got rid of everything.
But we kept the glass doors from the built-in because we thought we could use them for some sort of decorating project down the road.
And we did!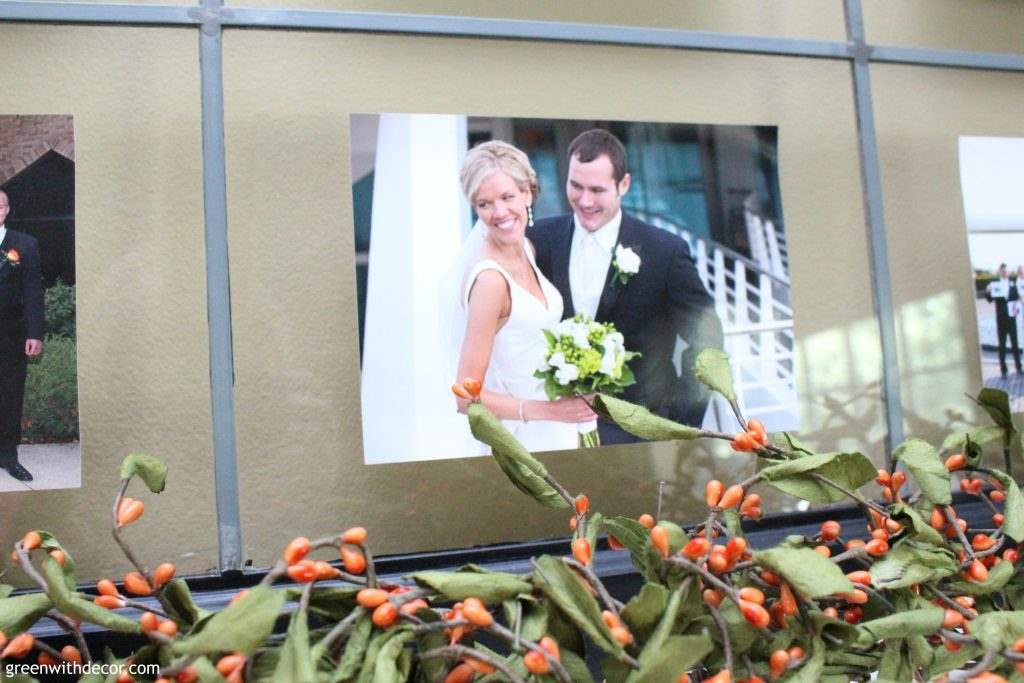 This post contains affiliate links. This means if you click the link and buy something, I may receive a small percentage of sales at no extra cost to you.
To get started, we sanded the doors and painted them black using this paint.
We decided to use one of the windows to display wedding pictures and the other for our honeymoon pictures.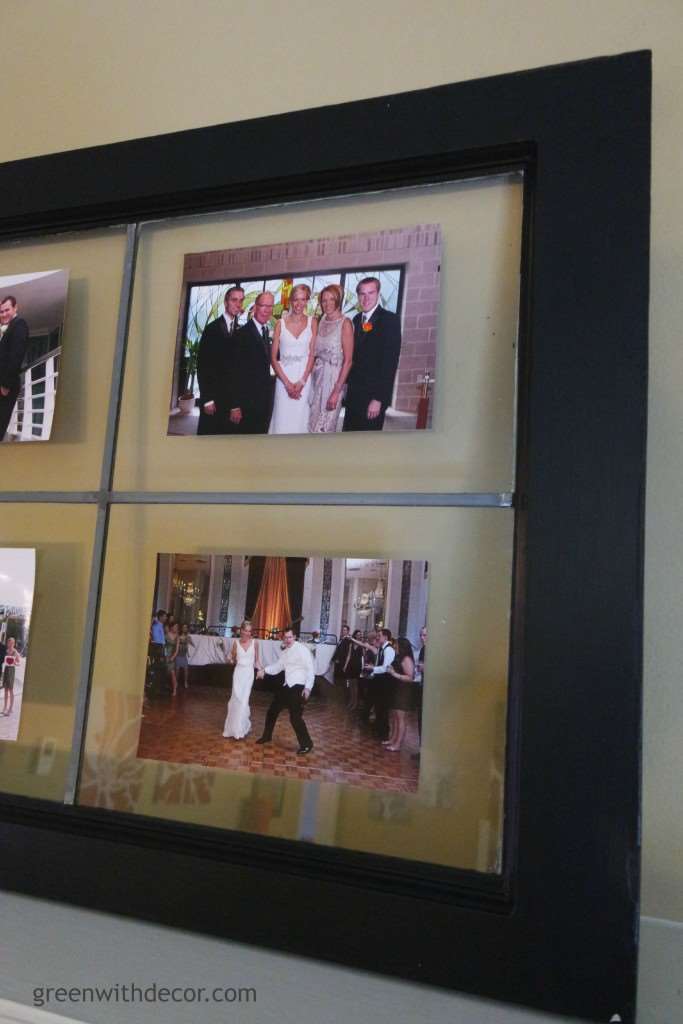 We bought double-sided tape to adhere the pictures to the glass but ended up not using it. We didn't want the pictures to be on there permanently – thinking some day we'll update them!
I ended up just using regular tape and curling it into a circle. The pictures still look flat against the frame, but they're easier to get off for future replacements.
The doors are pretty heavy so we didn't want to deal with hanging them.
The wedding photo window is on display on our mantle. (Full living room reveal here!)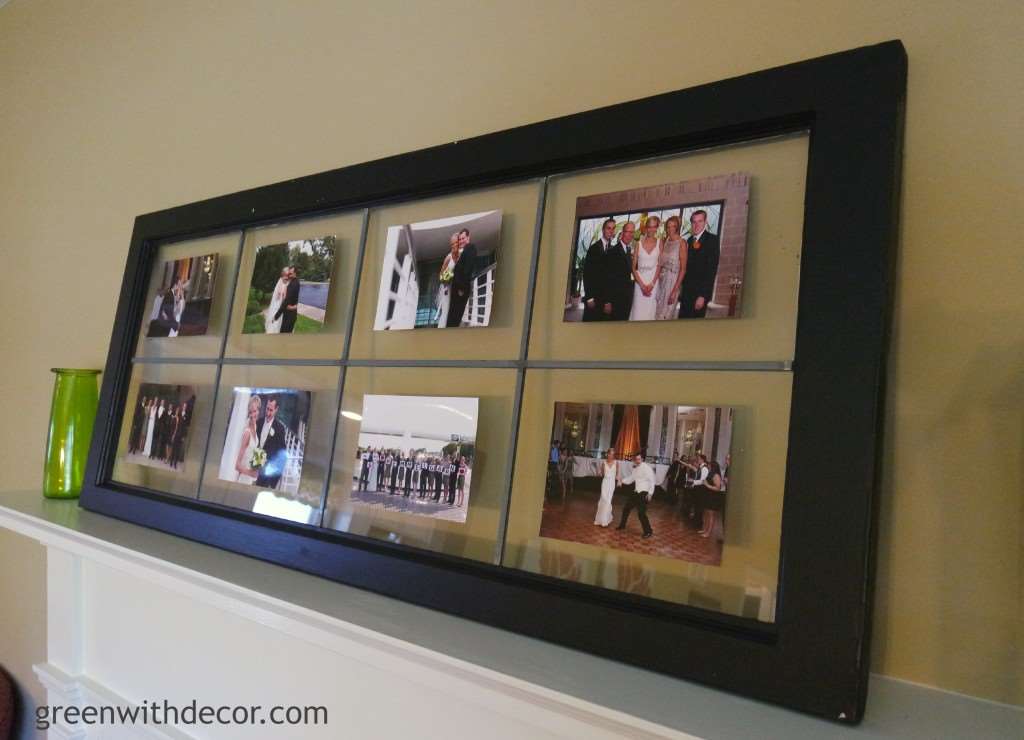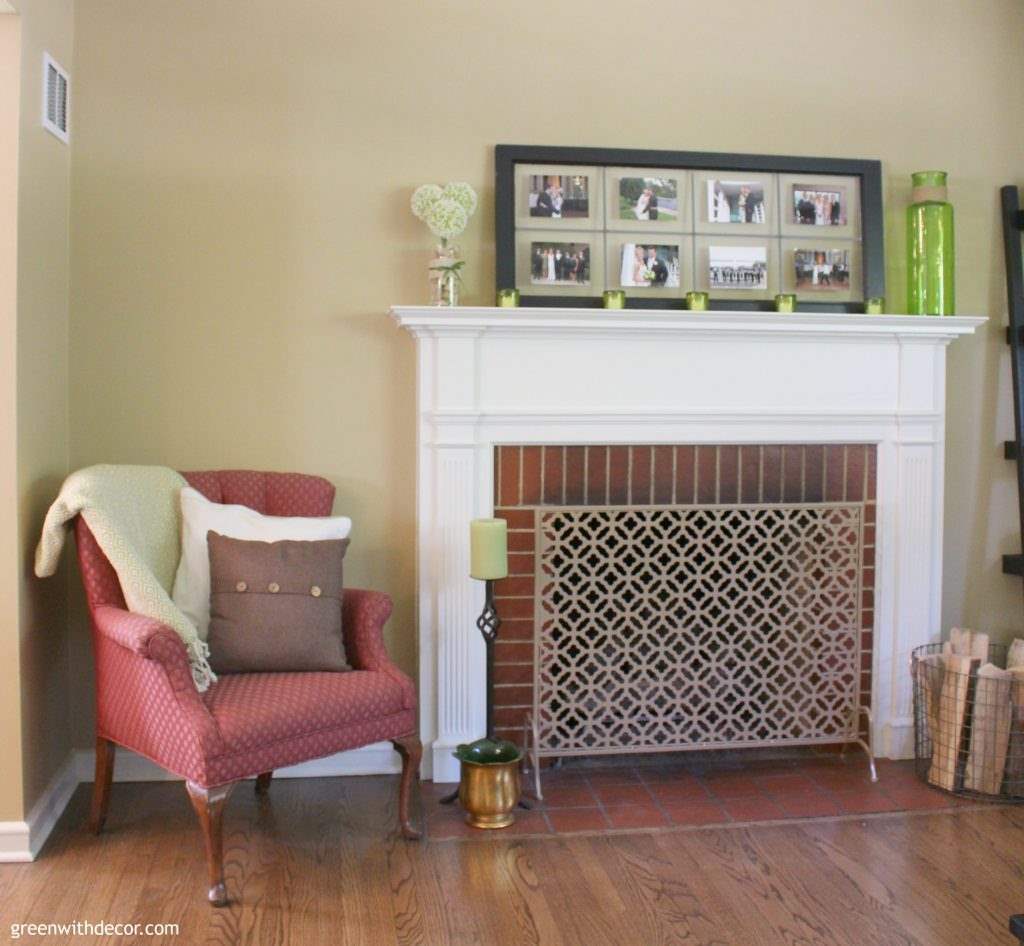 I love that the frame fits in with our seasonal decor, too.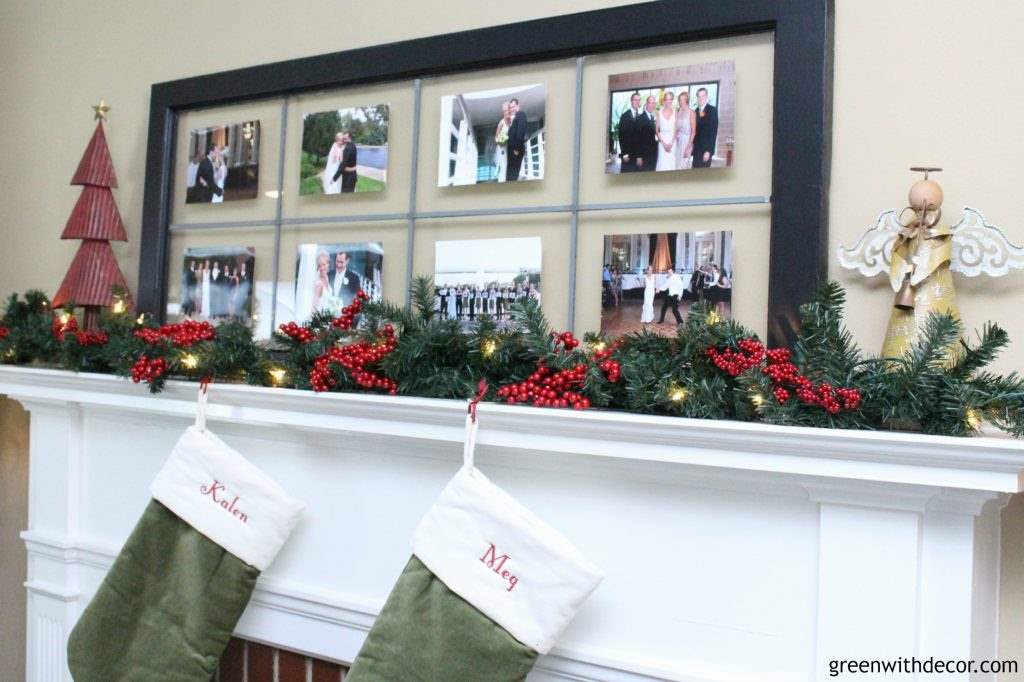 Our stairs have this cool ledge that's perfect for displaying the other window frame with our honeymoon pictures.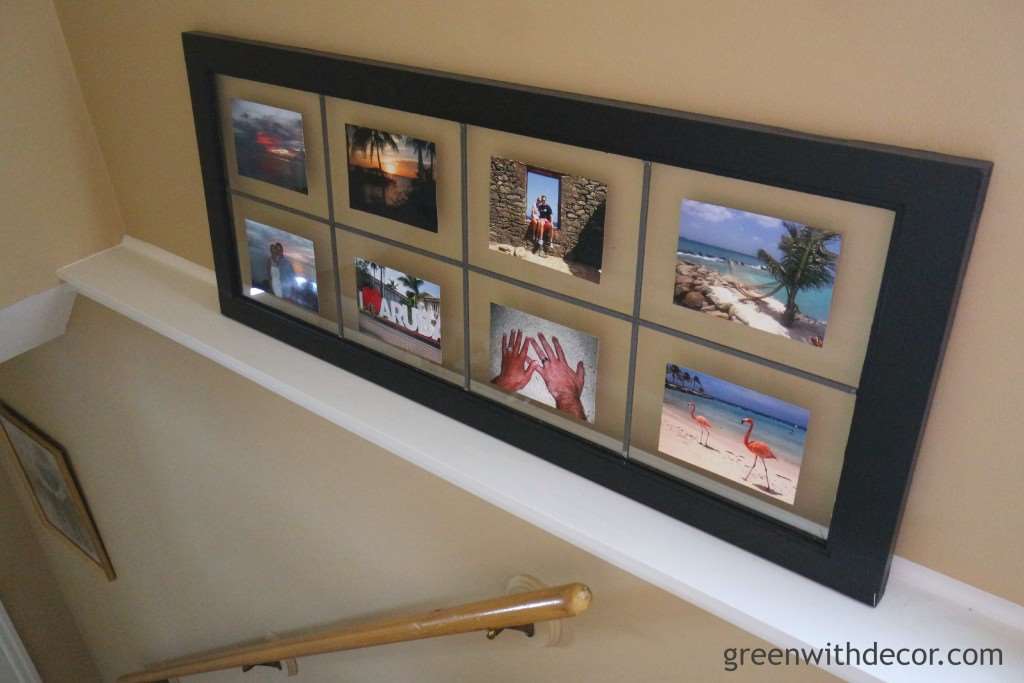 Side note: We went to Aruba for our honeymoon, and it was awesome! The beaches were gorgeous, the sunsets were beautiful, and I was obsessed with the flamingos – hence the picture of them!
I'm so glad we could repurpose the windows. This is a fun way to display groupings of our wedding and honeymoon pictures.
Update: I gave the frames a fresh new dry brushed look and hung them vertically for a fun change: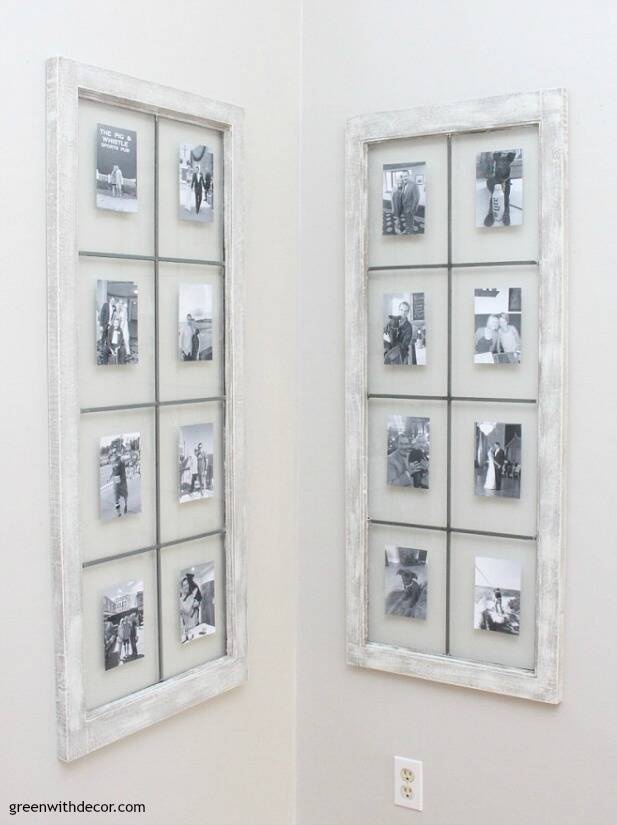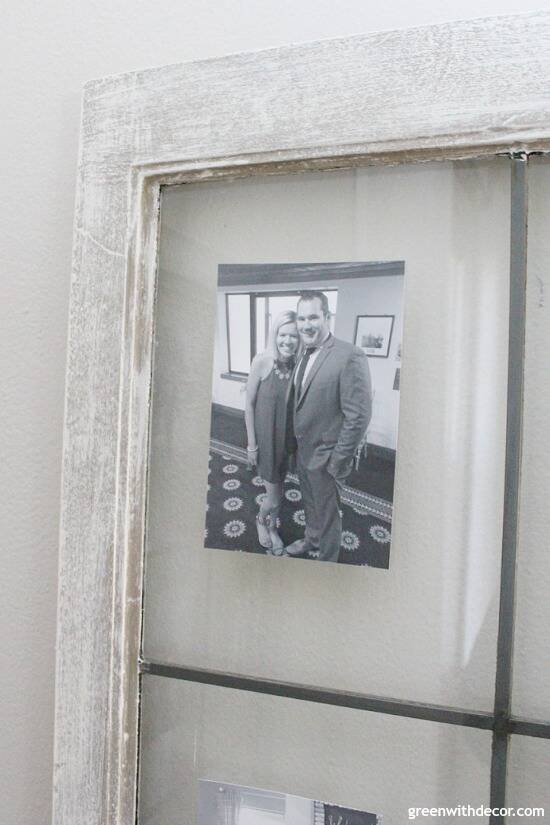 Have you repurposed an old window or door? How'd you use it?
Remember to bookmark or pin this post if you want to save it for later!

Pin it!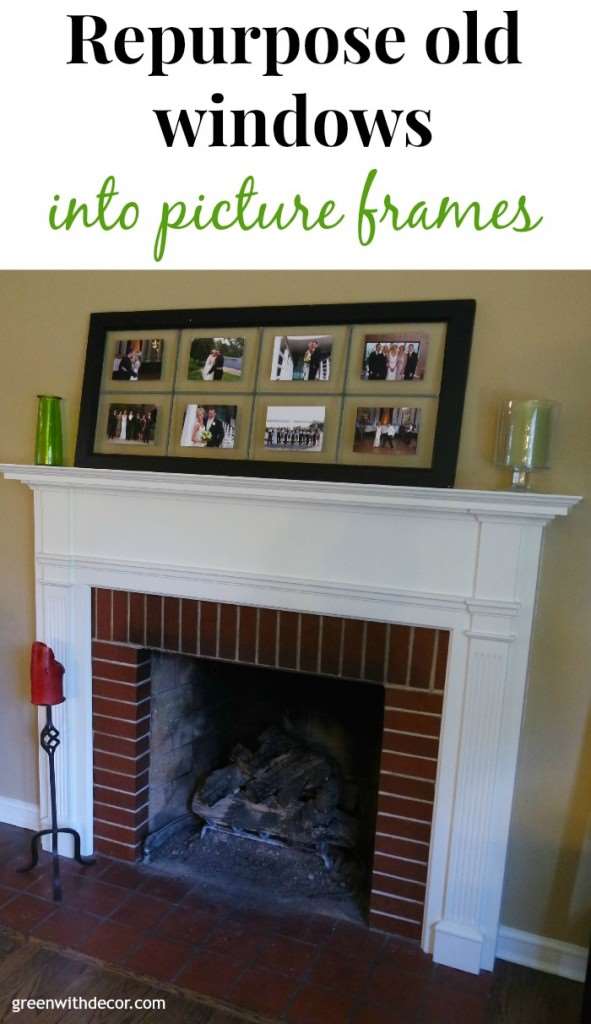 Want to read more posts like this?
Follow along: Get my emails | Facebook | Pinterest | Twitter | Instagram