If you follow me on Instagram, you may have noticed my Instagram Stories were blowing up a couple weeks ago while I was at Haven, an annual conference for home decor and DIY bloggers.
It was just so much fun I couldn't stop sharing everything we were doing! And you may have seen that I got to meet Clint Harp from Fixer Upper!
And guess what? He is GREAT. More on that below.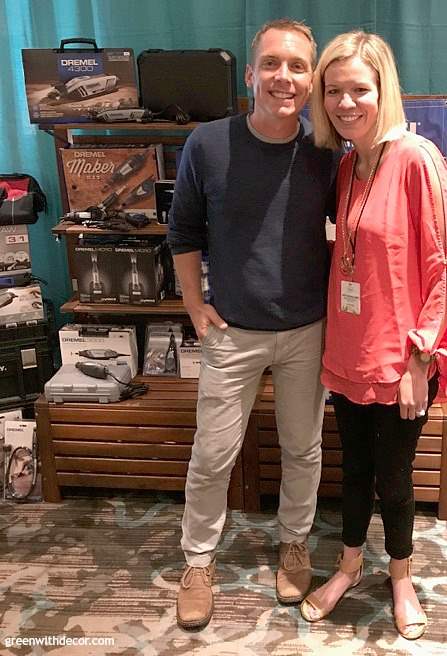 This was my second year at Haven – you can read about my first year at Haven here. It's amazing how last year I was so terrified of going because I didn't know anyone yet that I almost talked myself out of it, and this year was the total opposite.
I was so not worried or nervous that I was packing at the last minute.
Getting to see fellow blogger friends is absolutely one of the best parts. I talk to these girls almost daily and when we're all together in person, we basically don't stop chatting for a second.
This post contains affiliate links. This means if you click the link and buy something, I may receive a small percentage of sales at no extra cost to you.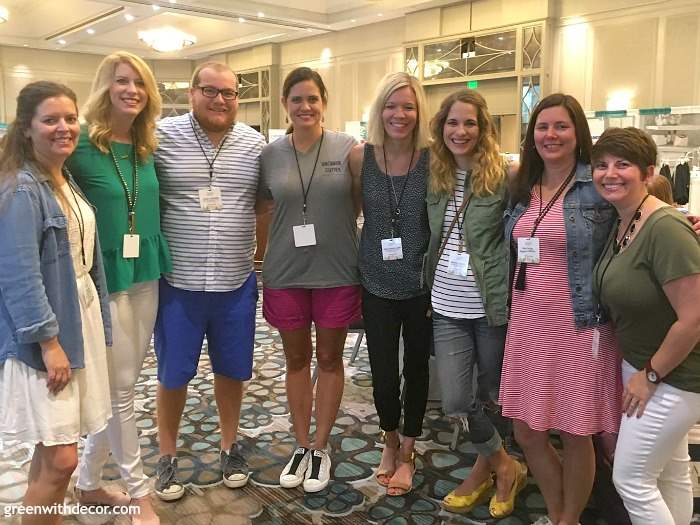 Shop my outfit: Crop pants | Sandals
I had some questions about my outfits throughout the conference (umm what, I'm flattered, I totally spend money on home decor over clothes, but here's what I could find online (or similar affordable options if I couldn't link to the exact piece) if you're interested, too:
The event kicked off Thursday night with a welcome party hosted by Delta and The Home Depot. It was hot in the Atlanta heat, but it was fun to reconnect with everyone. So much fun in fact that I only took one picture the whole night (and I'm totally lying, Amanda took this one.)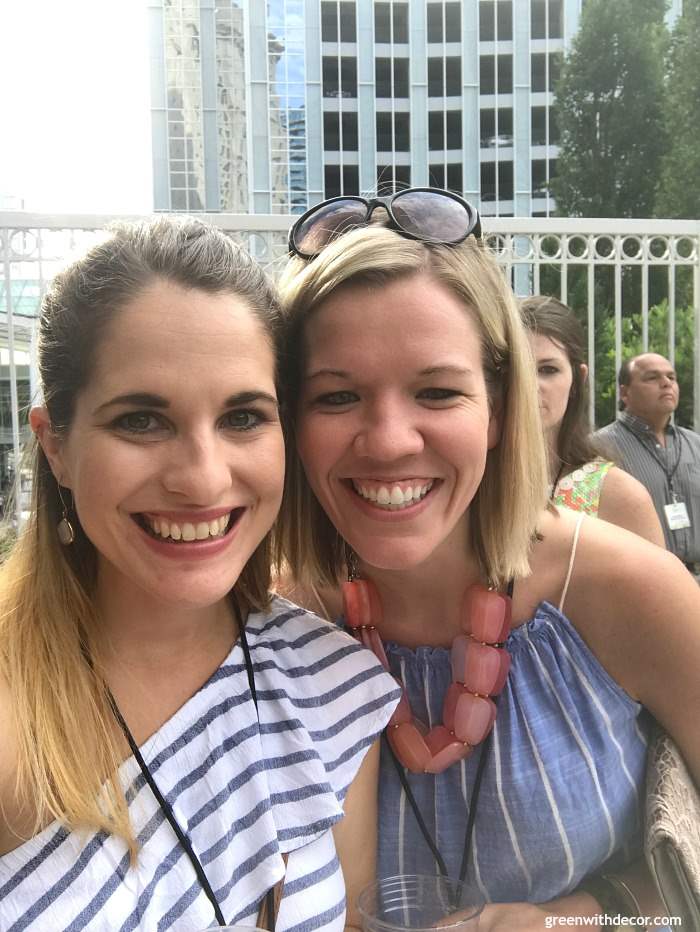 Shop my outfit: Dress | Necklace | Wood watch | Clutch | Sandals
Friday morning, Rachel Kate was the keynote speaker – a thank you to Wagner for bringing her to Haven! She was fabulous. It was inspiring to listen to her talk about her career path and the importance of being persistent (even if it's scary) when you're chasing your dreams.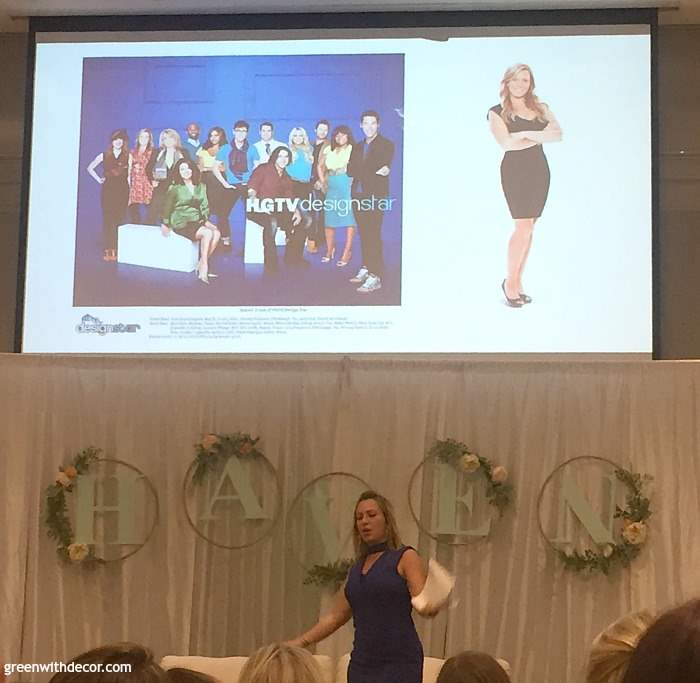 Sorry for these terrible blurry pictures. I didn't carry my camera around the conference.
When I wrote my blog post about Haven last year, I called it "Take a risk, follow your dreams," and I could have used the exact same title this year. Being around others who are taking risks and chasing their dreams is so, so motivating and encouraging.
Which brings us to Clint Harp. A big THANK YOU to Dremel for bringing him to Haven.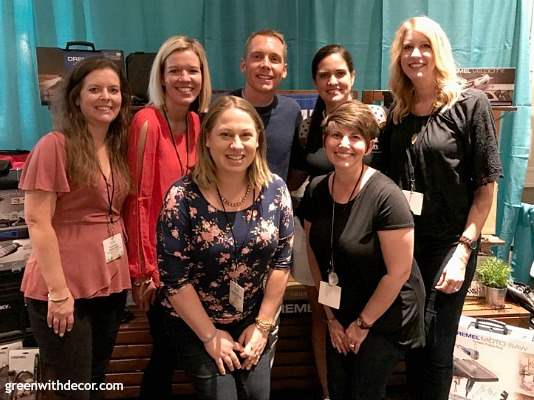 I cannot tell you HOW nice he was. It was so great to meet him.
I got to meet Clint at the meet-and-green Friday afternoon, and then attended a session with Clint and Dremel later that day.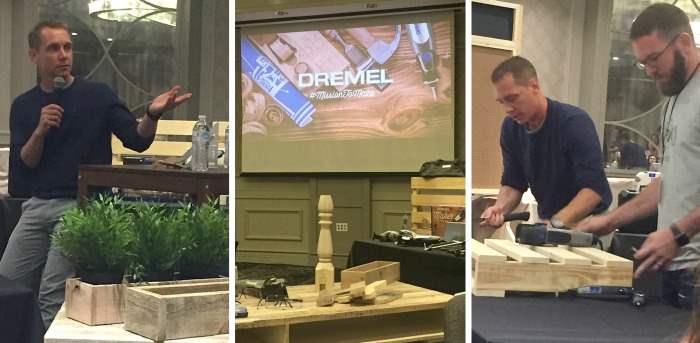 It was such an inspiring talk again about chasing your creative dreams and figuring out how to make them happen. If you're a Fixer Upper fan, you probably know Clint first met Chip at a gas station (Google it if you haven't heard it). Hearing the story right from Clint's mouth was just fun.
He is hilarious, too, which just makes you like him all the more.
Knowing successful people like Clint Harp also had panicky moments of googling whether to start an LLC or S-corp and what kind of taxes businesses owe just made me feel better (hello, so NOT a math person over here) – like all of us starting our own businesses are in this thing together. It was really one of my favorite talks I've ever been to.
Which by the way, I totally hate saying I started my own business, that sounds so formal. I mean I did, but it's just me and Oakley over here behind the computer screen.
Ironically, a few of my 'real life' friends from when we lived in Cincinnati work at the advertising agency that works with Dremel, so I got to see my friend Chris again, which is always fun.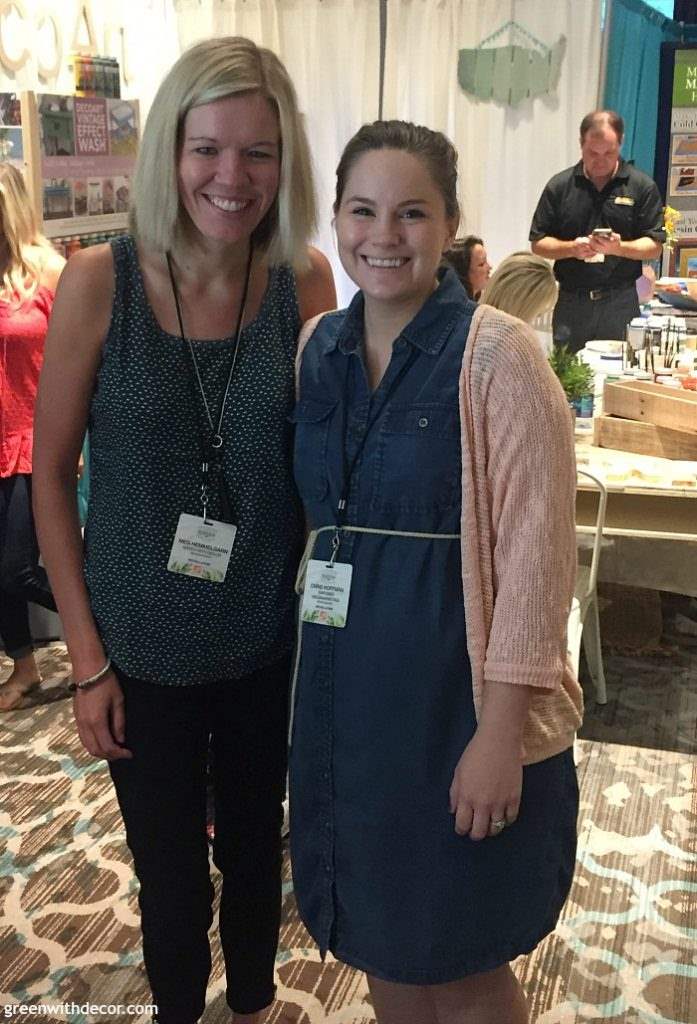 Blogging classes ran during the day Friday and Saturday. I learned all about SEO (how Google finds your website in searches) and Pinterest (let's follow each other there if we haven't already!), which means I definitely have some behind-the-scenes things to implement to make the blog better.
The timing is perfect since I'm actually working on my website right now anyway. I'm in the middle of redesigning my logo and website, and if you're on my email list, you got a sneak peek of some of the new logo designs earlier this week. I hope to have the new look launched in the next month or so.
The Haven classes, as always, were fabulous, and there are far too many in the same time slots to choose from. Picking classes was even harder for me this year because I missed all day Saturday to get to our friends' wedding in Washington, D.C. If only we could be in two places at once!
Several brands have booths set up around Haven. It is so much fun to get to talk to the brand reps about their new products and ways we can work together in the coming year.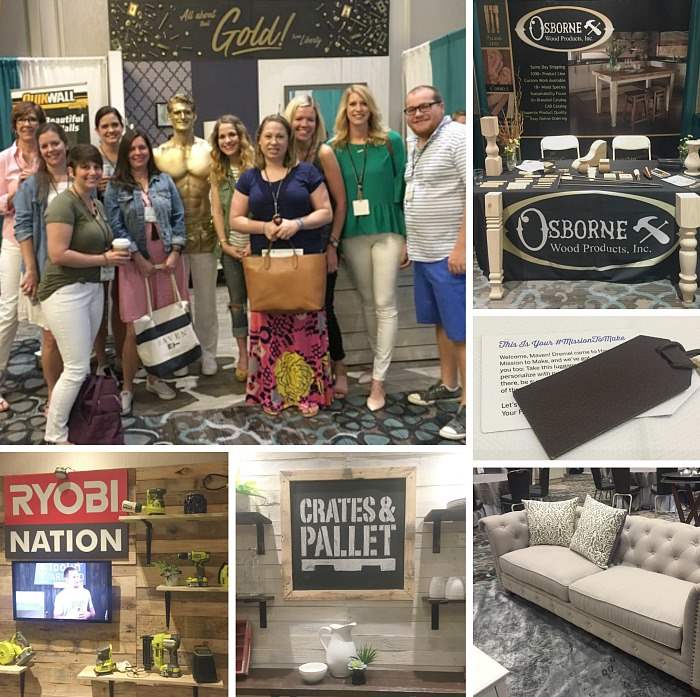 I got to see my friends at Wagner again, too which is always fun.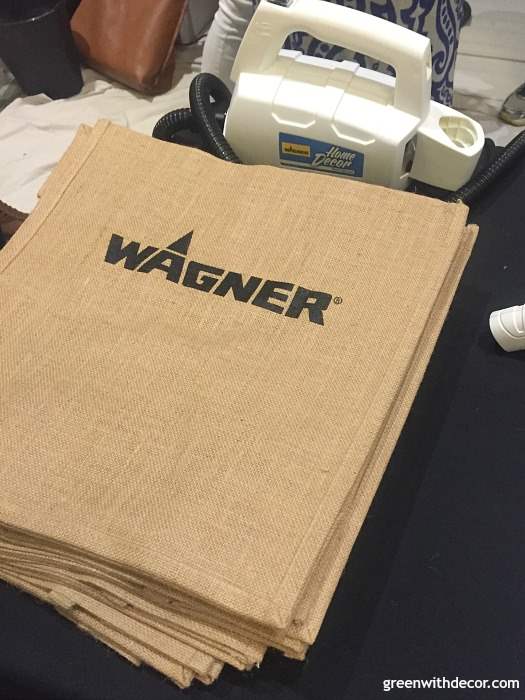 A big thanks to Home Depot, a huge sponsor of Haven.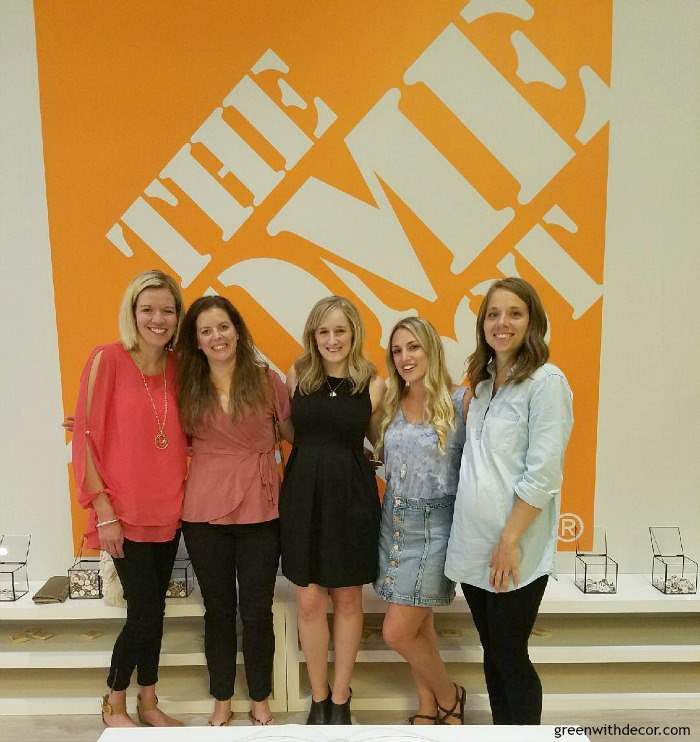 Shop my outfit: Wood watch | Crop pants | Sandals
The weekend was of course filled with lots of talking and laughs over dinner and drinks, too: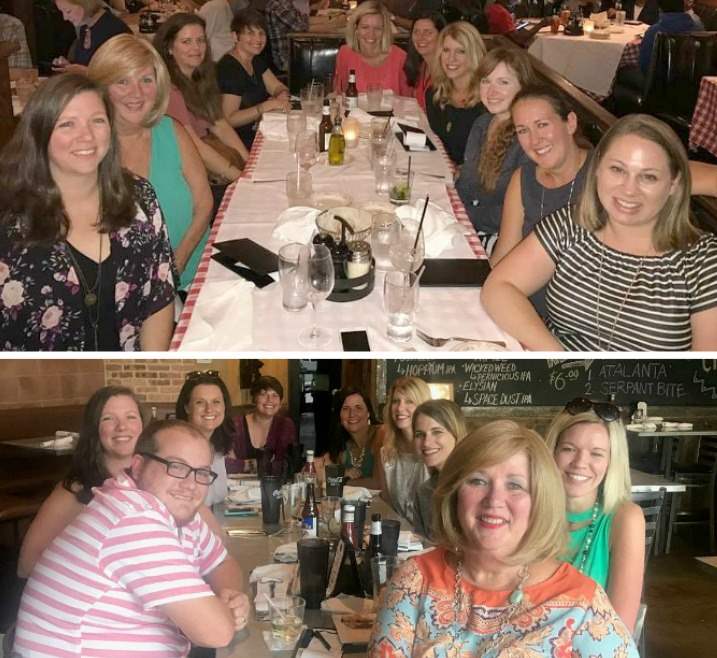 I love seeing all of the vignettes set up around the hotel. I'm totally eyeing that hall tree for the back foyer in our Milwaukee house.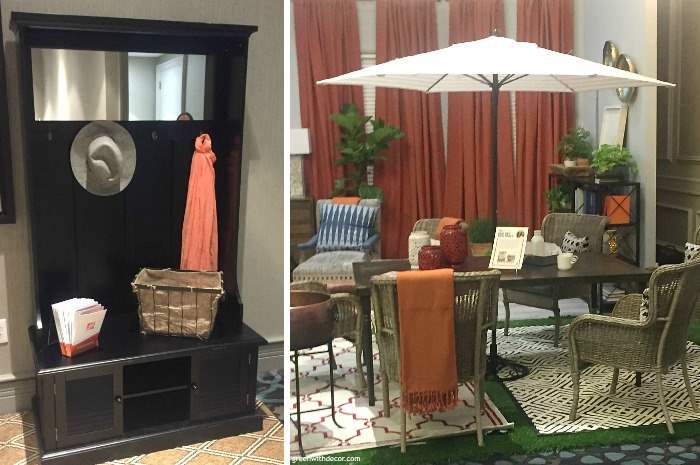 Haven is heading to Charleston next year (such a fun city to visit – you can read about our favorite things to do in Charleston and favorite things to do in nearby Folly Beach), and I already can't wait.
If you're a blogger and thinking about going to Haven, DO IT! Or if you're a reader thinking about starting a blog, DO IT! Here's a list of my favorite blogging resources to get you started.
A big, big thank you to Rhoda, Chris, Traci and Kristin for another fabulous year at Haven – you ladies do such a good job!
Remember to bookmark or pin this post if you want to save it for later!


Pin it!
Want to read more posts like this?
Follow along: Get my emails | Facebook | Pinterest | Twitter | Instagram