Folly Beach, SC (near Charleston) offers so many fun things to do! This list has the best places to eat (think tacos, brunch and more), drink, paddle board and tips to see the Morris Island lighthouse.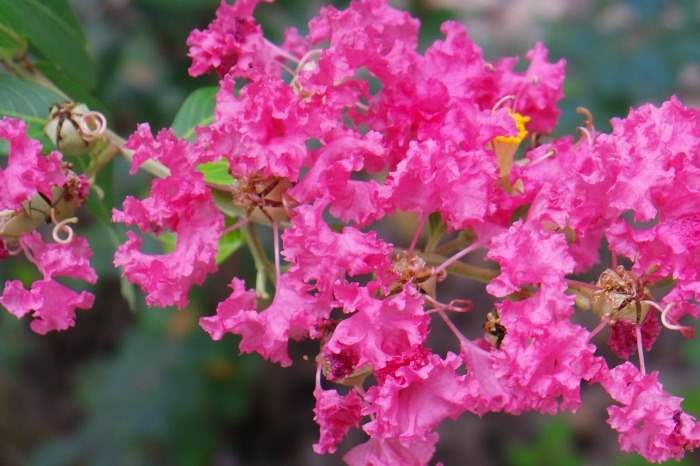 When I shared our favorite fun things to do in Charleston, I mentioned we stayed in Folly Beach, which is about 20 minutes from downtown Charleston.
It's the perfect South Carolina beach town and gave us a great mix of beach time and exploring a new city.
Ready for all the delicious and fun things to do in Folly Beach?!
We walked up and down the main street (Center Street) and stopped in several places.
We also did a lot of research before our trip, of course, because that's just what we do. I would be so upset if we got home from a vacation and missed out on a popular restaurant or something. 🙂
Where to eat in Folly Beach:
Well, where to eat and drink in Folly Beach! 🙂
1. Taco Boy
We loved this place so much we went twice and this vacation was less than a week.
The tacos and quesadillas were delicious, but if you go, PLEASE get the guac.
SO GOOD.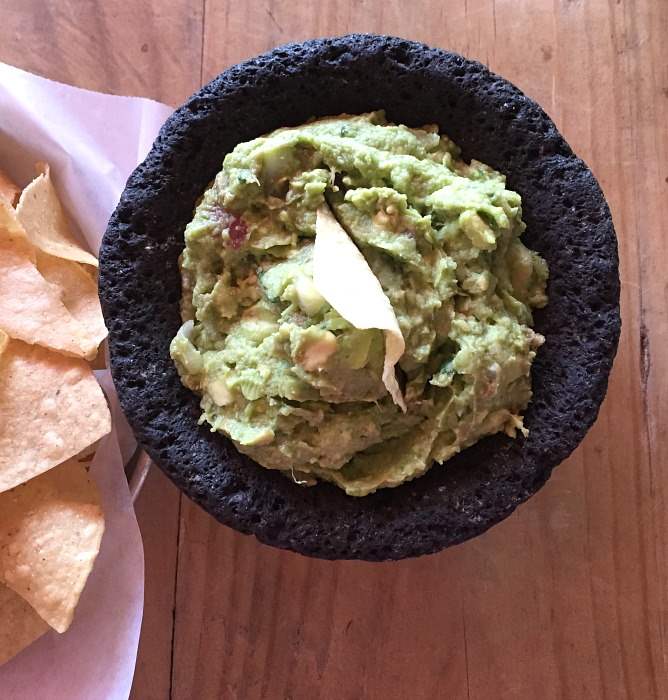 Oh, and how fun are their blue doors?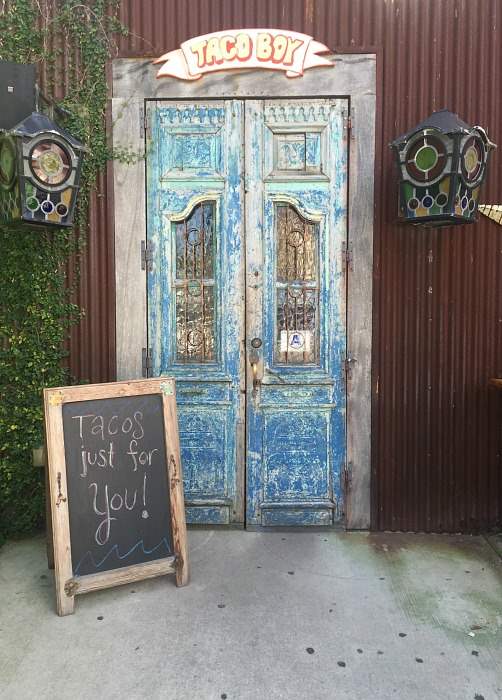 And their little chalkboard sign: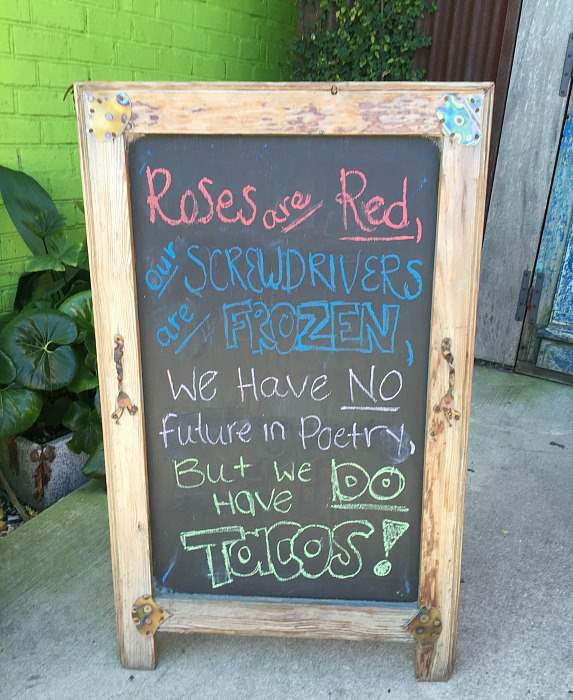 And their basket lights (it's back to food after this, I promise):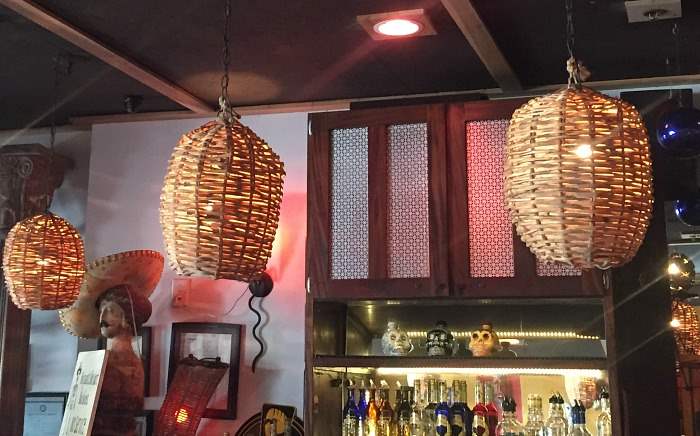 2. Rita's Seaside Grille
Rita's was right by the beach with a big outdoor area. The atmosphere was really fun.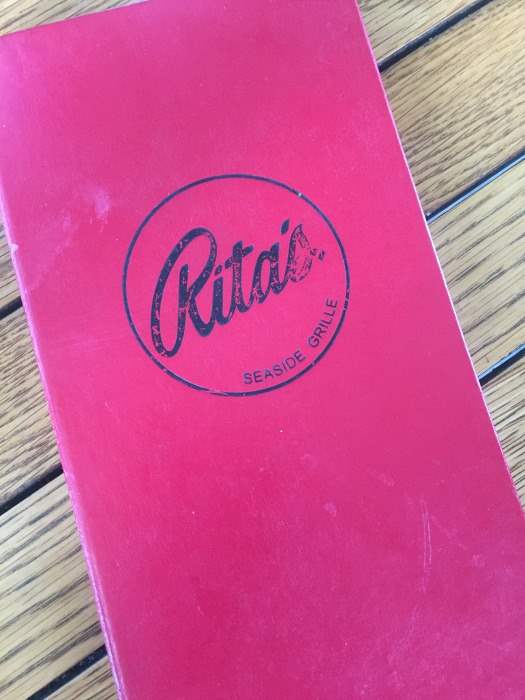 The chicken nachos with watermelon were delicious and such a fun tropical twist on nachos.
Because really, who puts watermelon on nachos?
We loved them.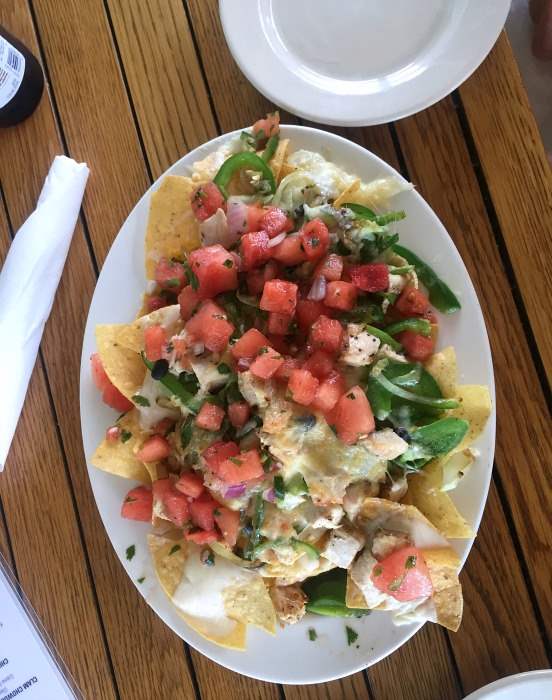 Plus our waitress was from Wisconsin so we became fast friends with her.
I loved these driftwood fish on the walls.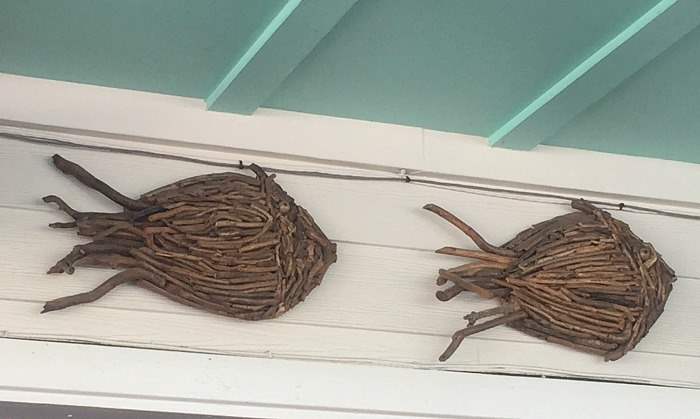 3. Lost Dog Café
Everyone said Lost Dog Café was the best ever brunch, and guess what, it was.
They served mimosas in cute little mason jars, and the French toast (with strawberries!) was delicious.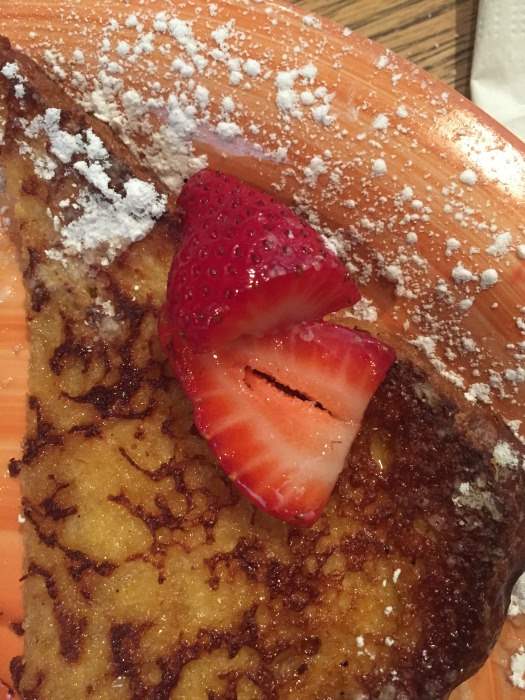 4. Surf Bar
Surf Bar had good food and a nice patio.
I got the Caesar salad. This was near the end of the trip and after all the eating out, I was seriously craving salad. I know, it's weird, but I miss salad if I haven't had it in a while.
Kalen loves wings and raved about the wings and sauce.
5. The 'Wich Doctor
The margarita pizza was delicious.
The 'Wich Doctor has tons of different beers if that's your thing.
I love beer but honestly, different beers are most definitely not my thing. I want my lite beer please.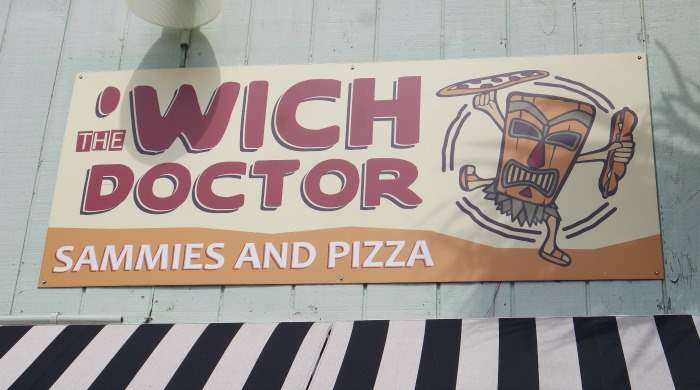 Fun things to do in Folly Beach, SC:
We didn't just eat and drink our way through the trip, I promise!
There are so many fab things to do in Folly Beach.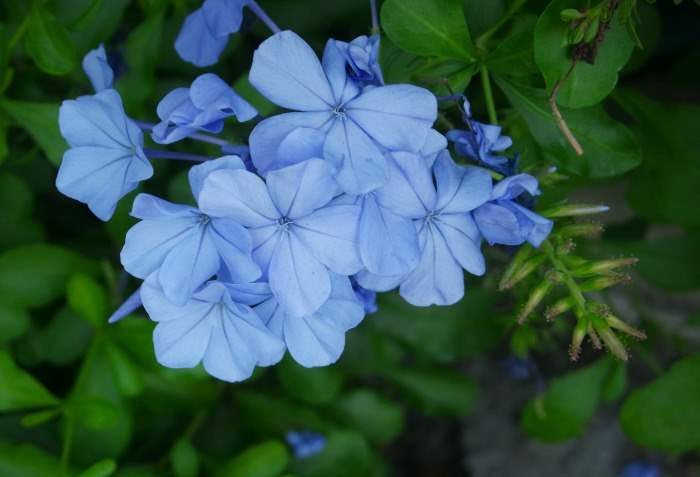 6. The beach
Ah, isn't the beach the reason to vacation in South Carolina?!
Yes.
Laying on the beach is probably my favorite vacation activity. I laid on the beach soaking up the sun and enjoying a few good books.
Kalen would hang with me for a while, but the beach isn't his favorite thing, so he'd go on long runs along the beach while I didn't move … it was perfect!
The Folly Beach Pier was so pretty, too.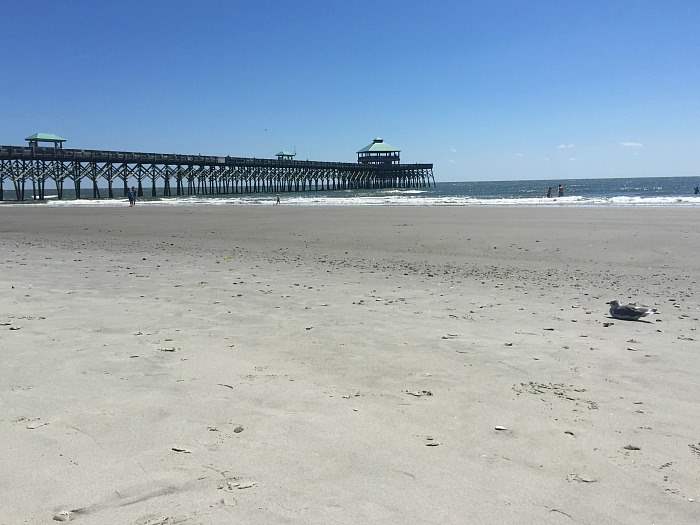 Ready for my favorite picture of the whole trip?!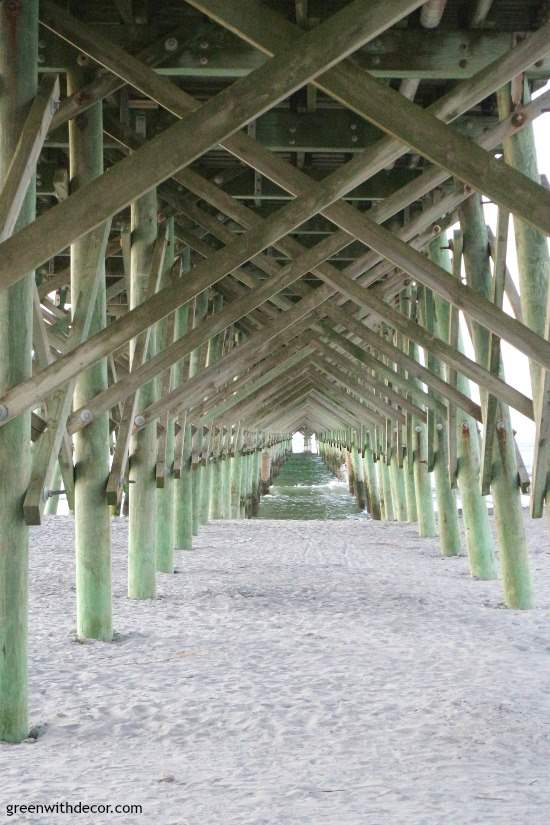 If you want to download a high-quality version of this picture so you can use it at home, you can download it at the end of this blog post.
You can see how we used this picture in our gallery wall in our living room here. 
7. Paddleboarding
I was a swimmer most of grade school and high school, and I love anything water-related.
Paddleboarding was so fun, I can't believe this was our first time.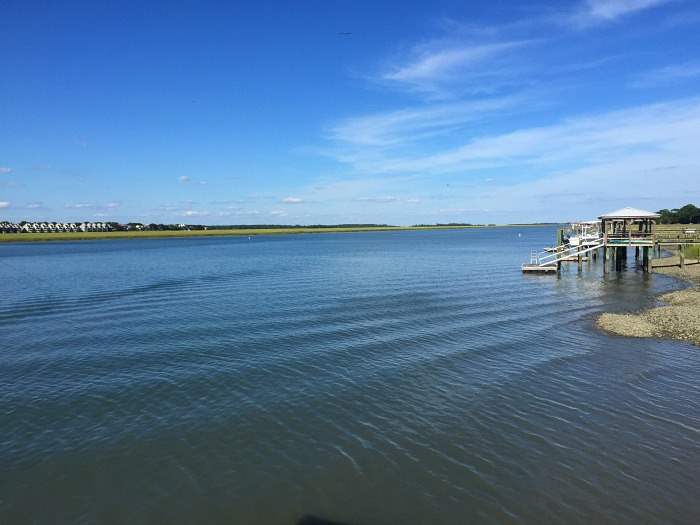 Kalen is the ultimate athlete but not a swimmer, and he was still better at paddleboarding than me.
Of course.
We booked ours through Charleston SUP Safaris. Our guide was great – funny and helpful.
We walked along the Folly River where we went paddleboarding, too. It was so pretty.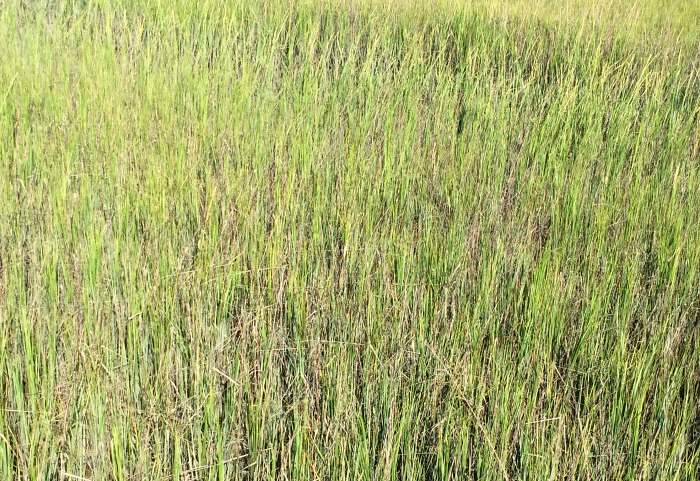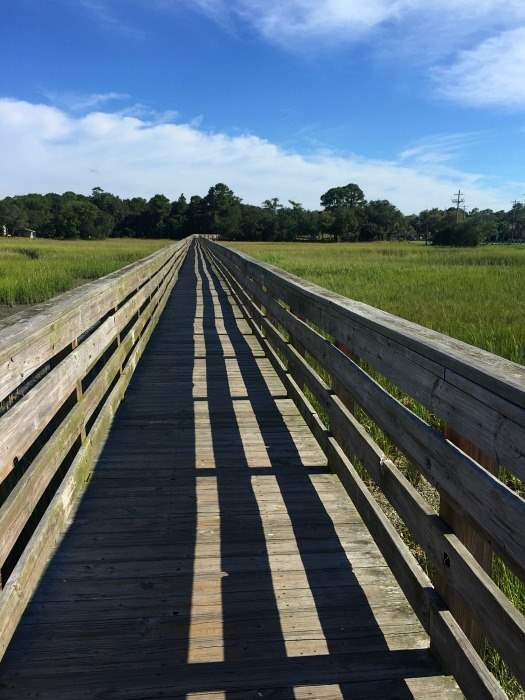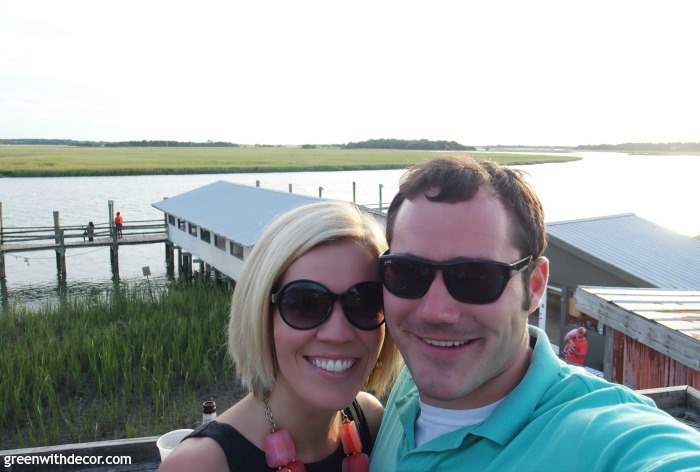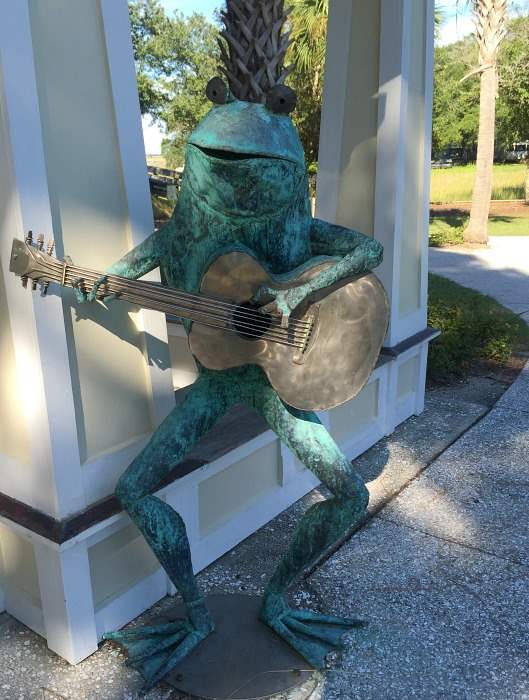 8. Morris Island Lighthouse
Drive all the way down Ashley Ave. and then walk down to the beach where you can see the Morris Island Lighthouse.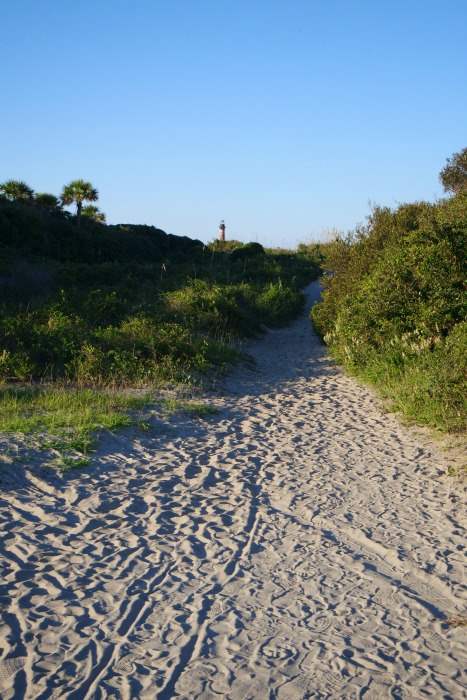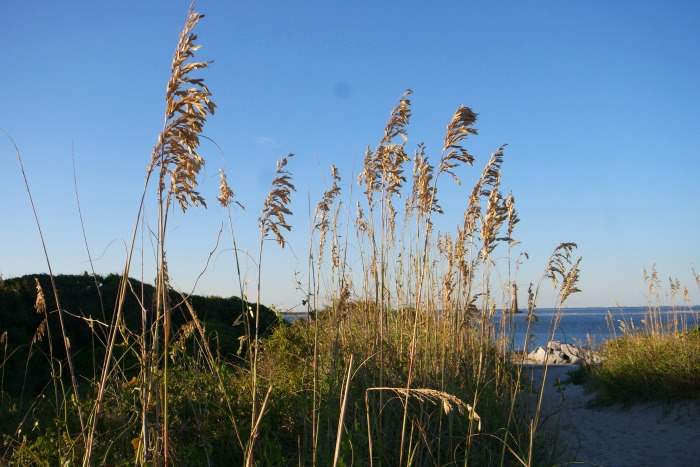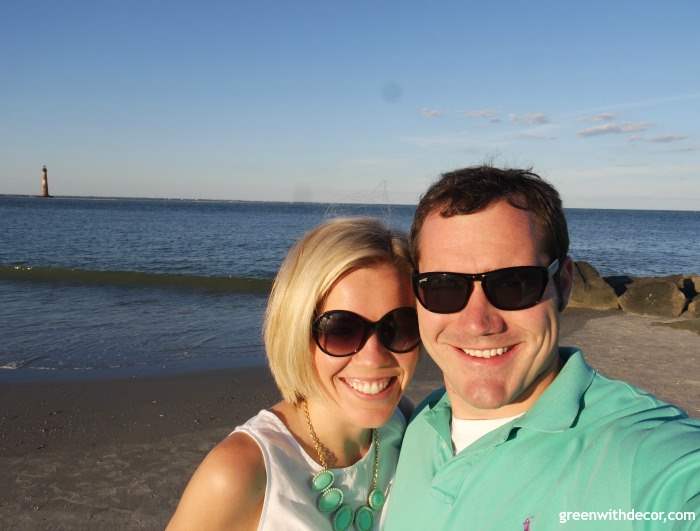 There were a few people having professional pictures taken when we were there.
It's such a gorgeous spot!
This post contains affiliate links. This means if you click the link and buy something, I may receive a small percentage of sales at no extra cost to you.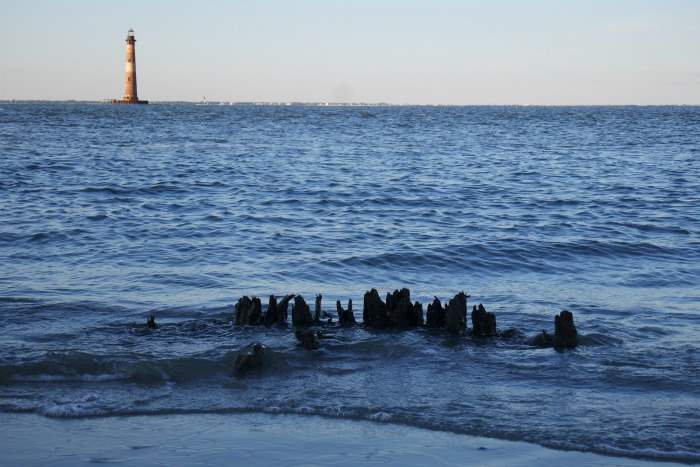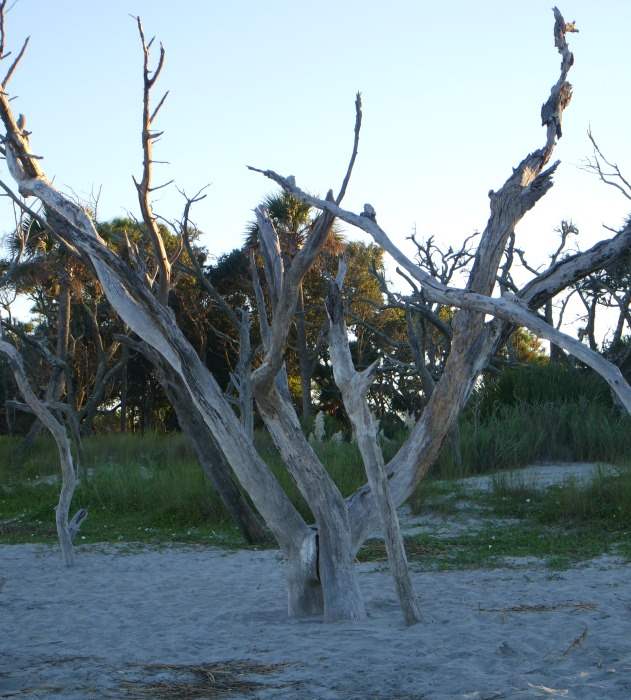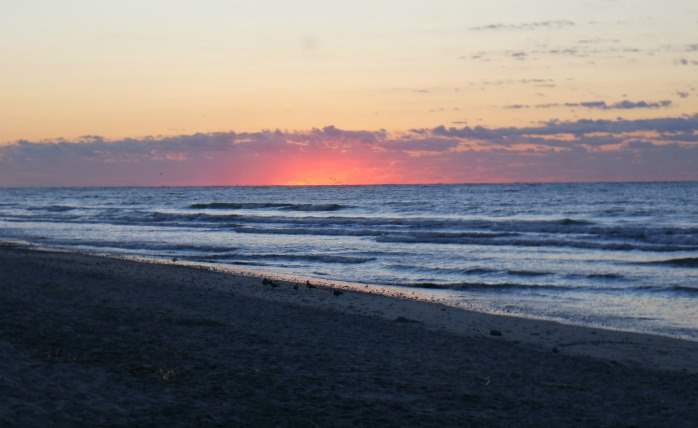 Have you been? What are your favorite things to do in Folly Beach? What'd we miss? We'll be back at some point!
Remember to check out the best things to do in Charleston, too.
How to get the Folly Beach pier photo and / or the Folly Beach must-see checklist: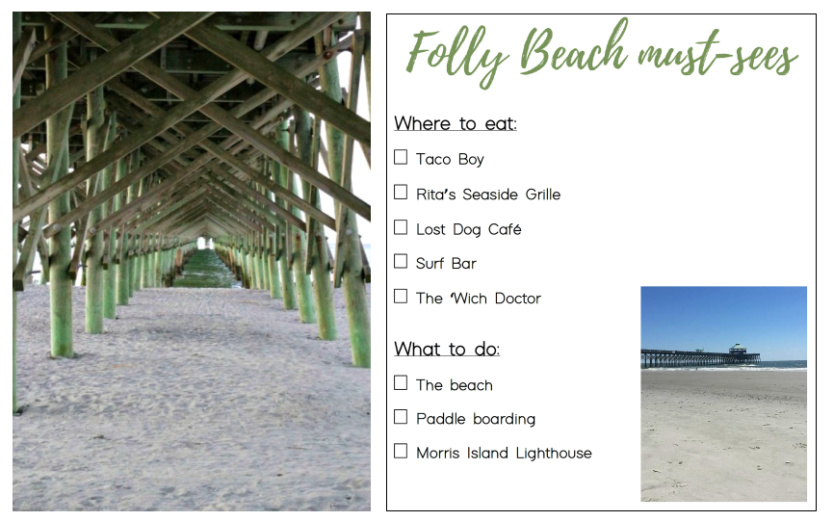 Sign up in the box below, and the link for the free printable will arrive in your inbox shortly. You'll also be signed up to get blog posts and alerts about new printables moving forward. (If you're already an email subscriber, you won't get added to the email list twice.)
*Please note: All printables and downloads designed by Green with Decor are for personal use only. Please do not alter the files or claim them as your own. These files are not intended for resale, nor are the printed versions of these files.
Note the pier picture can be printed as an 8×10 or smaller. I printed it as an 8×10 and then cut it into an 8×8 square to fit in this frame I bought.
If you love traveling, you'll want to see these, too:
Remember to bookmark or pin this post if you want to save it for later!

Pin it!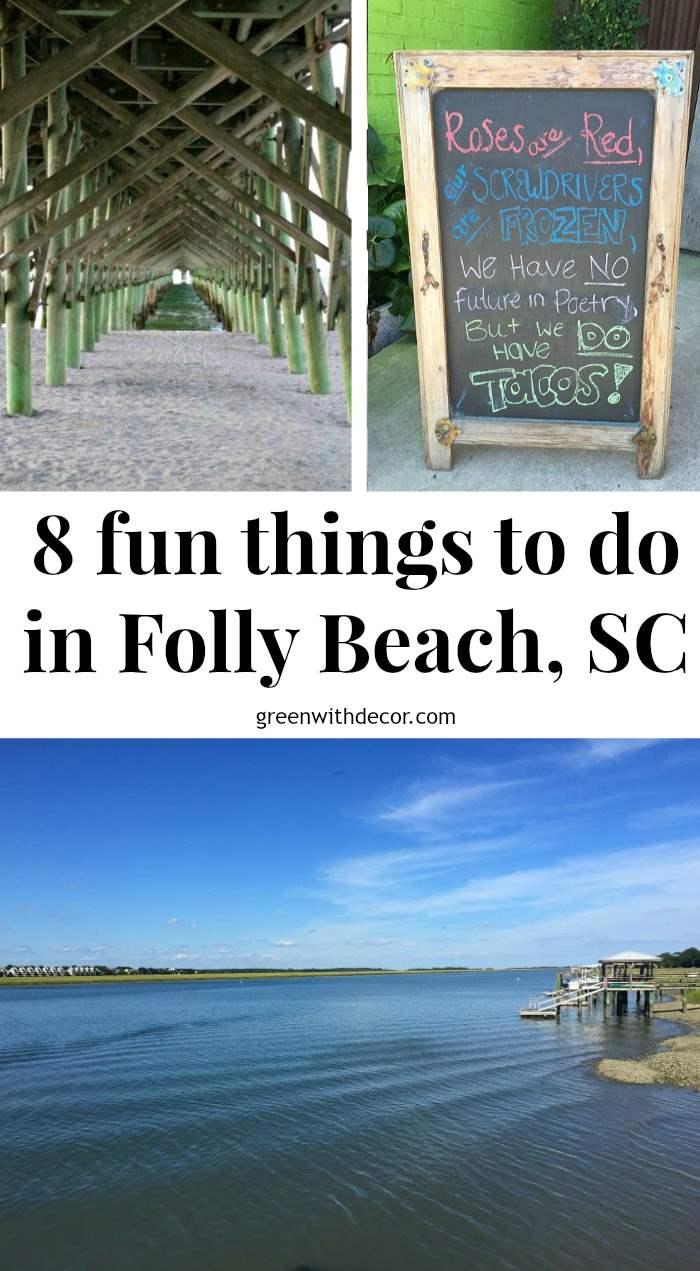 Want to read more posts like this?
Follow along: Get my emails | Facebook | Pinterest | Twitter | Instagram