I have an easy painting project today.
I've wanted to try adding glaze to something painted – because I like trying different painting techniques – but I hadn't really had anything that needed glazing.
I found this "land that I love" free printable from My Fabuless Life for the Fourth of July and knew I could put it in an old frame I had in the basement. The frame started black, and here it is now: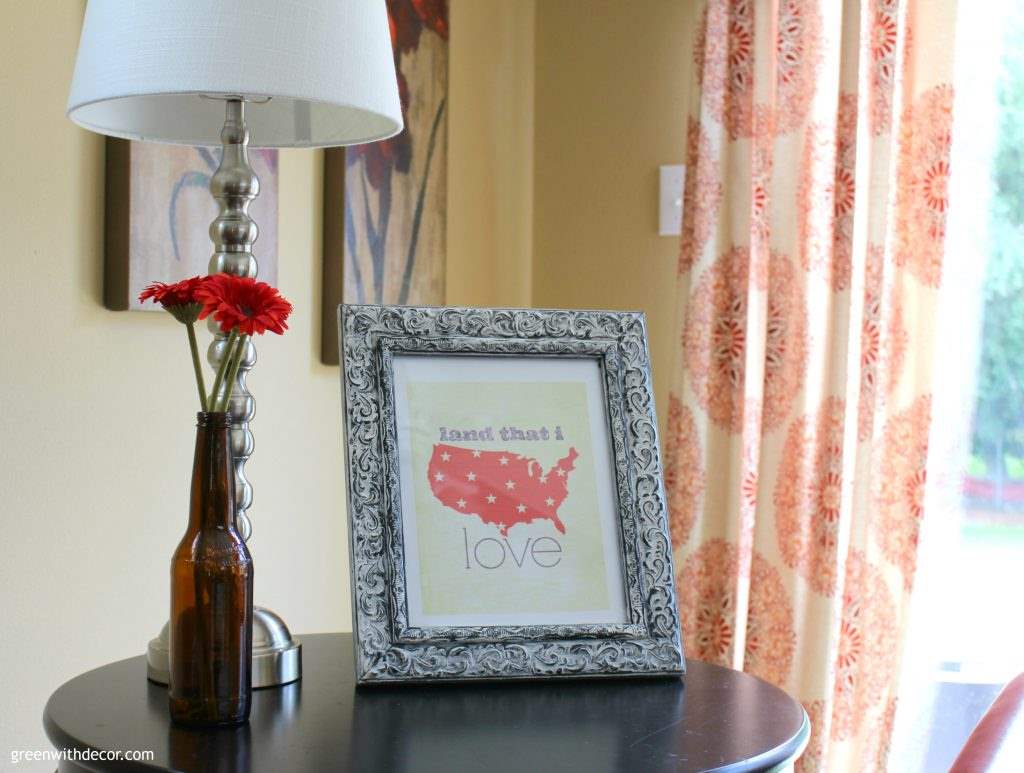 The frame had plenty of texture and ridges to it, so I knew it would be a great first glazing project.
I've heard glazing is easy, and seriously, it is. It's basically just like painting.
The frame started like this: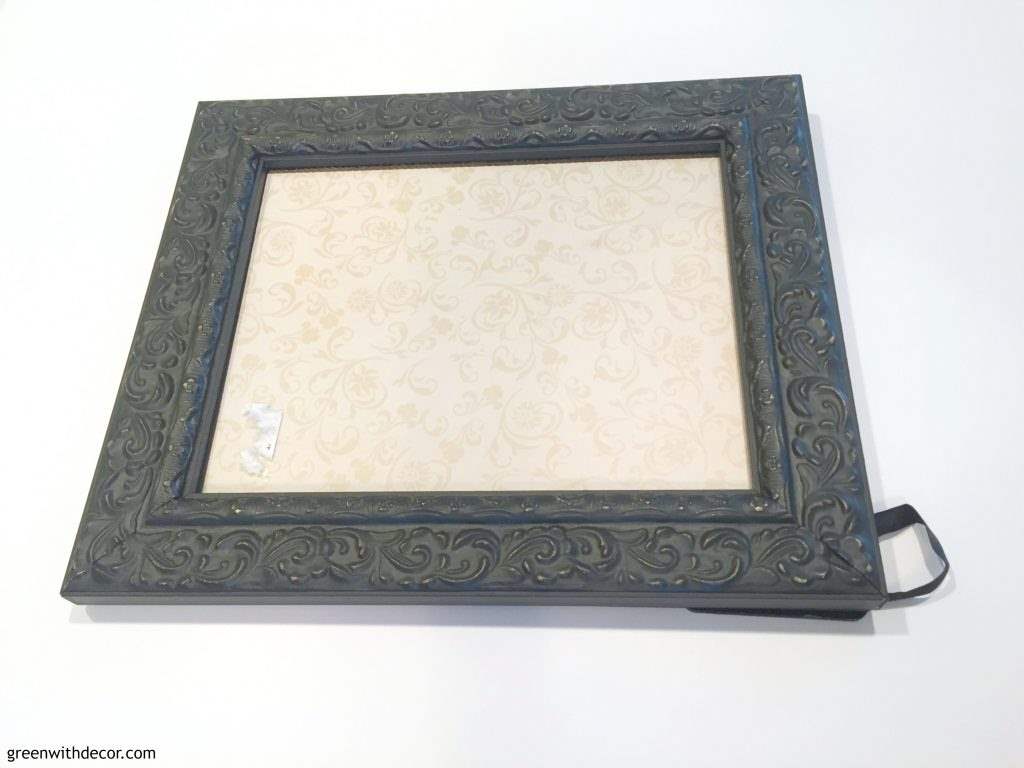 This post contains affiliate links. This means if you click the link and buy something, I may receive a small percentage of sales at no extra cost to you.
Supply list:
How to add glaze to painted pieces:
1. Paint your piece.
Prep your piece. I used some painter's tape to mark off the back of the frame since it was attached to the frame.
Then paint it.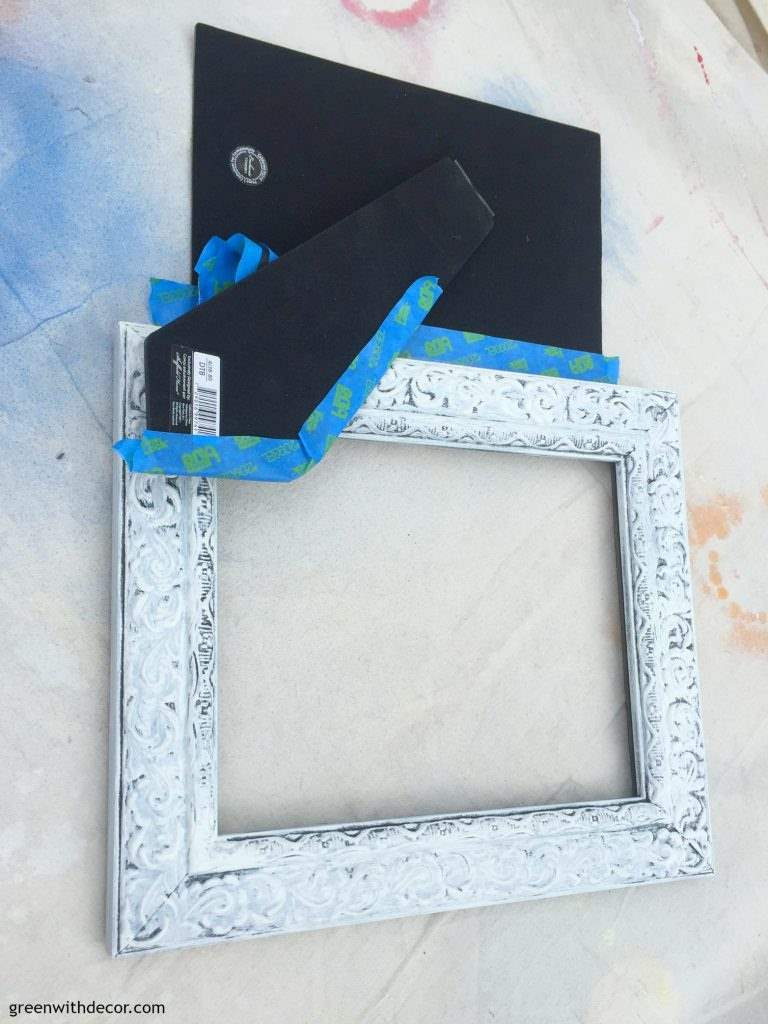 I did one coat of paint and let it dry.
2. Prep your glaze.
Shake it and then stir it.
Glaze is a bit of a weird consistency. It's somehow both thick and runny.
Be sure to stir it before using it.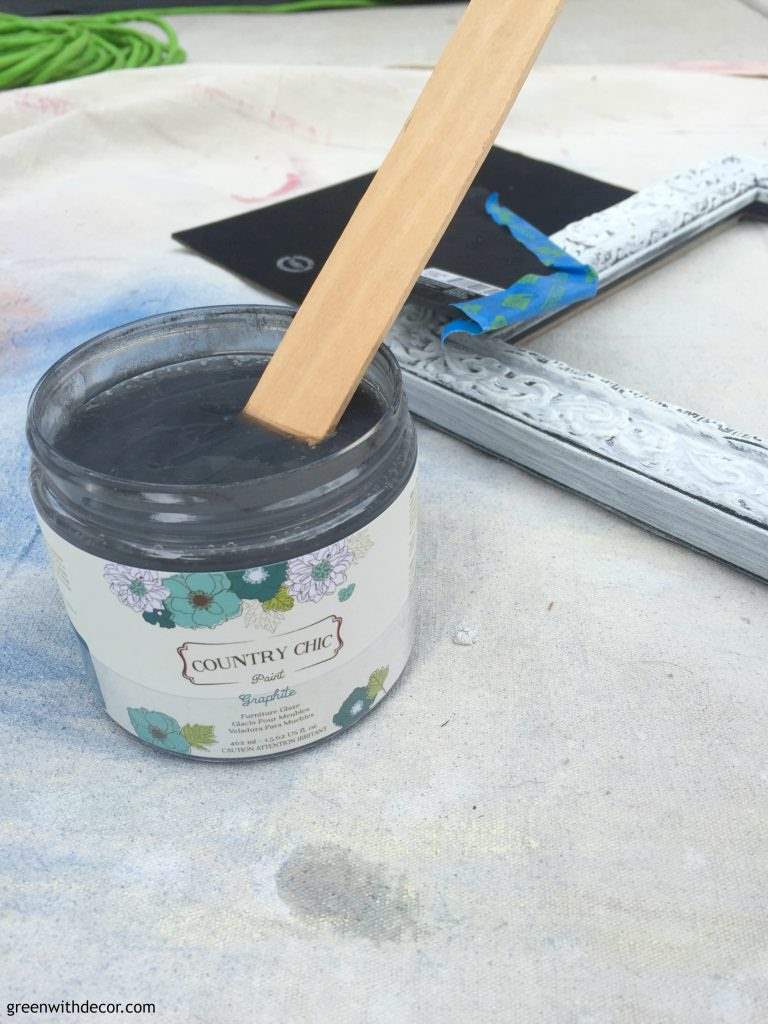 3. Use a paintbrush to add the glaze to your piece.
Be sure to work the glaze into all the nooks and crevices of the piece.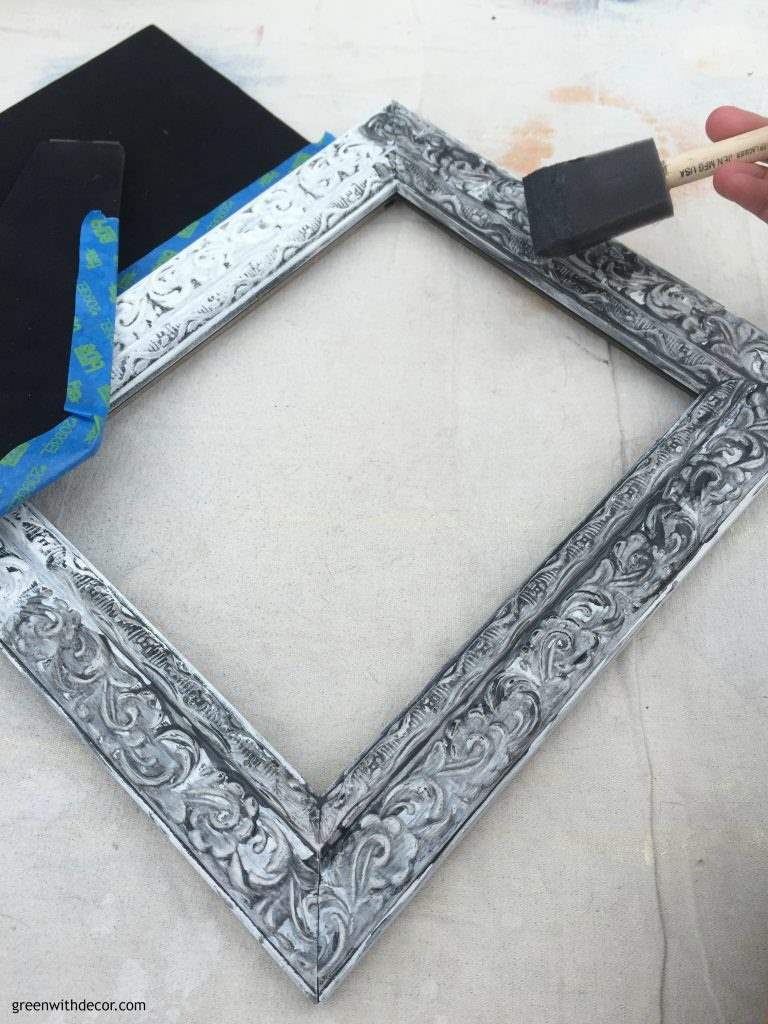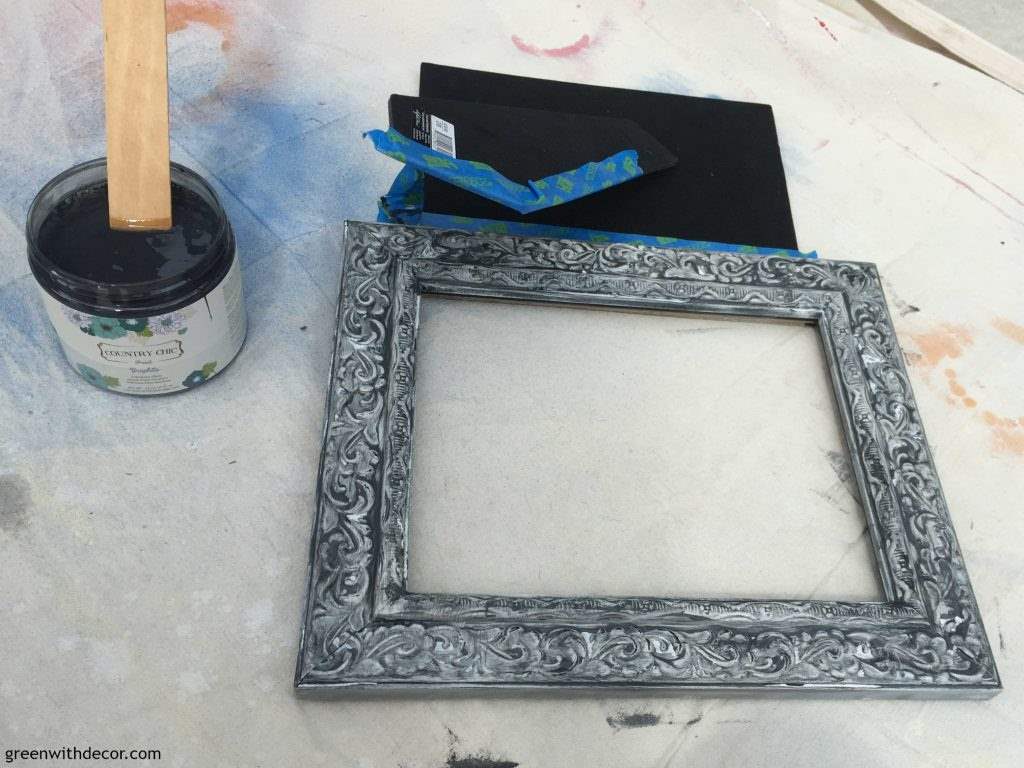 4. Wipe down the piece.
Use a clean, damp cloth and wipe the piece down to remove some of the glaze.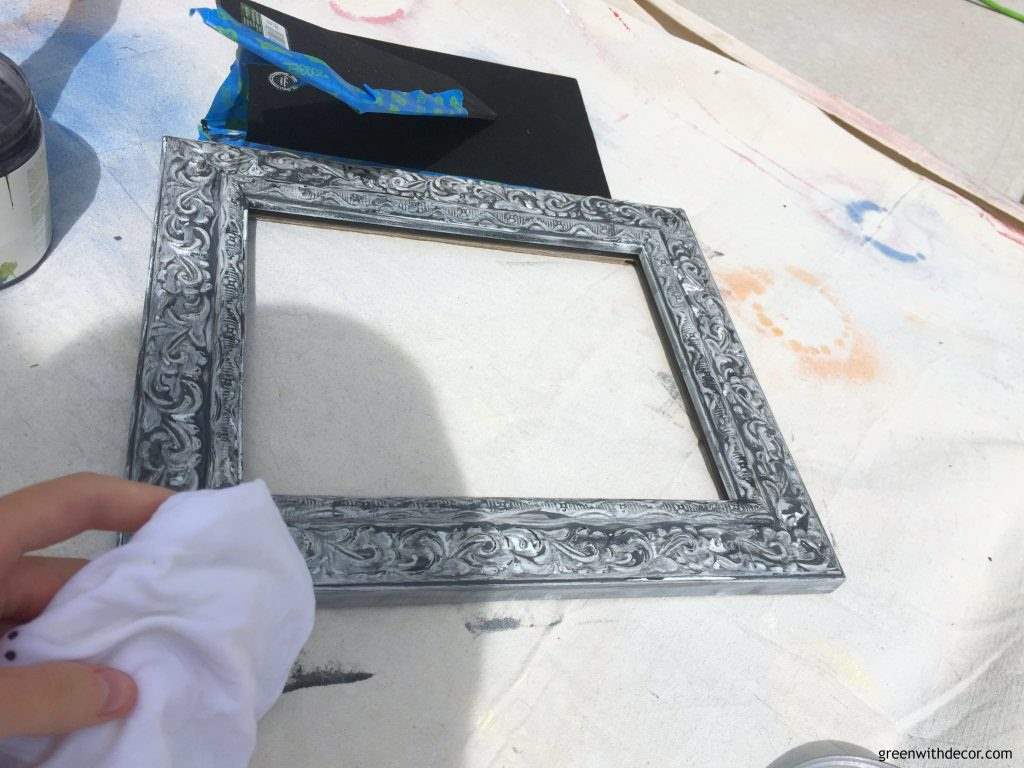 That's it!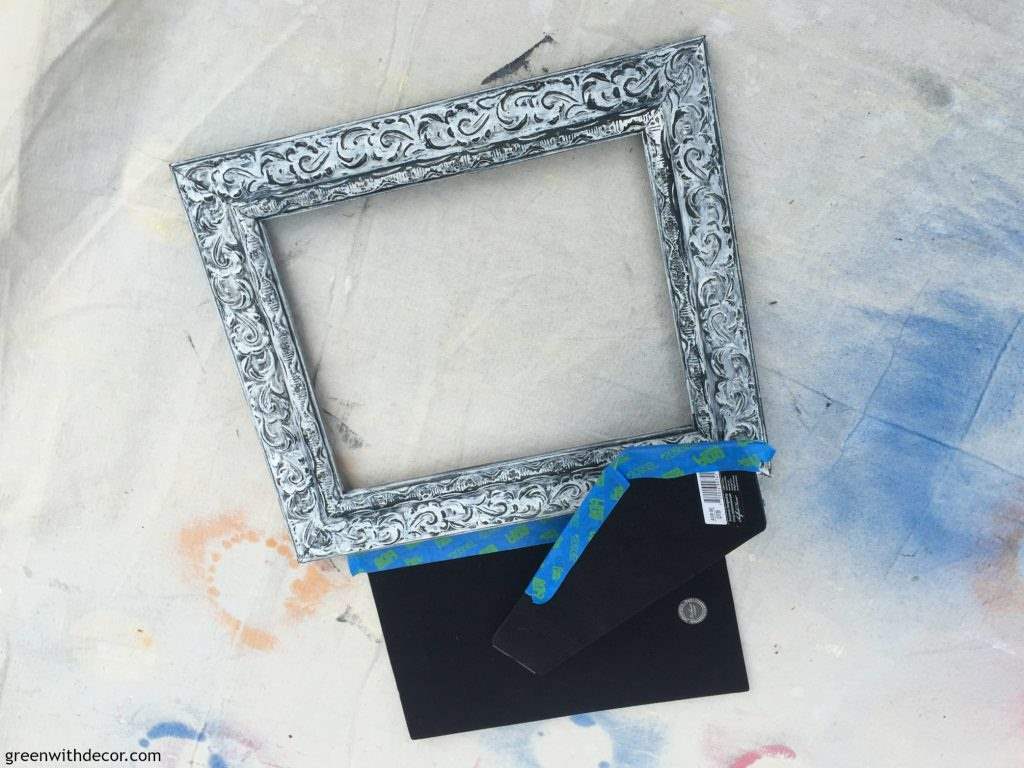 I'm glad I tried glazing, because it was so easy.
And I really like how the frame looks now! Have you added glaze to any painted pieces?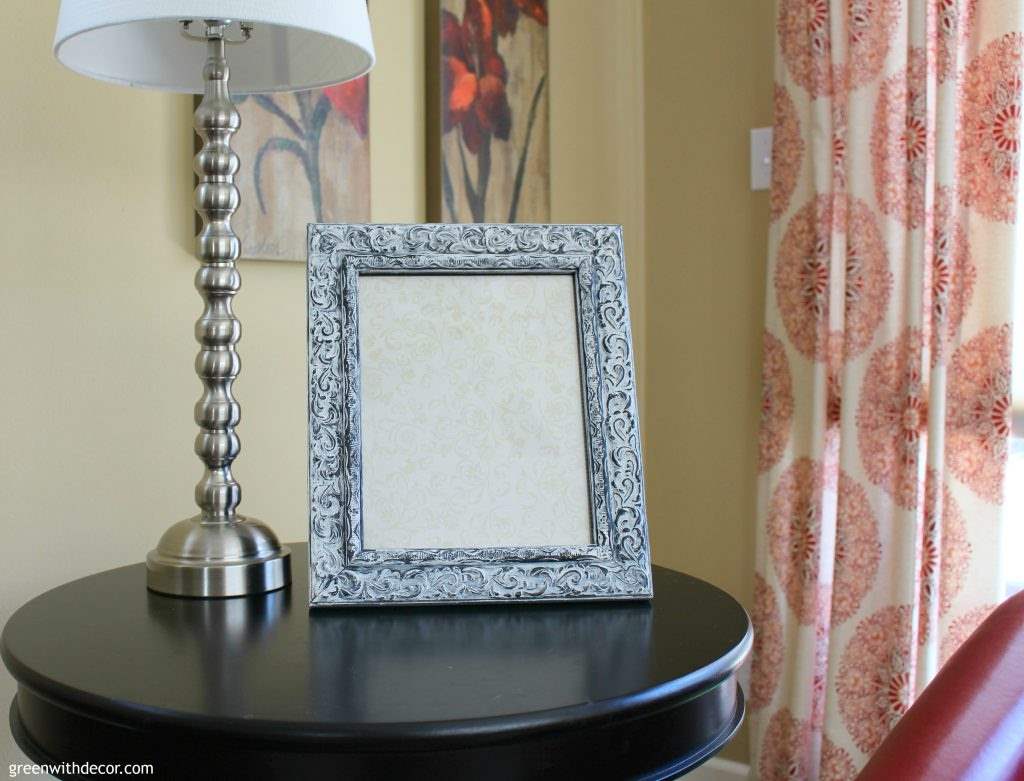 And, for another cheap, easy Fourth of July decorating idea, I cleaned out a Summer Shandy bottle and added some red flowers.
Looks like my loves for beer and decorating have finally come together!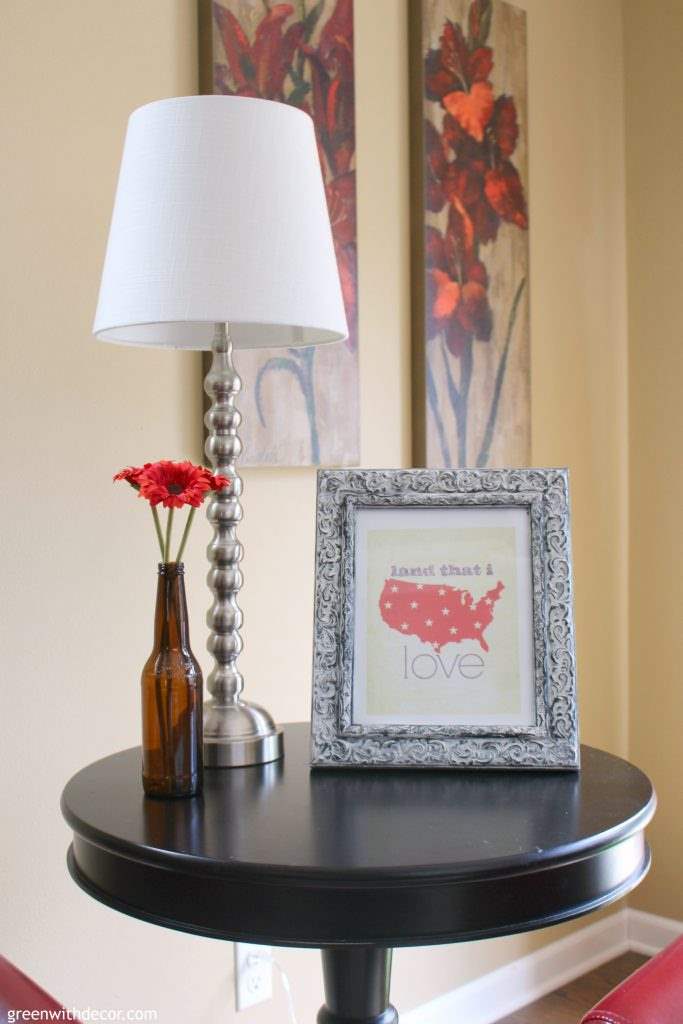 I'm taking next week off to enjoy some family time this summer. Enjoy your week!
See more painting techniques here:
Remember to bookmark or pin this post if you want to save it for later!

Pin it!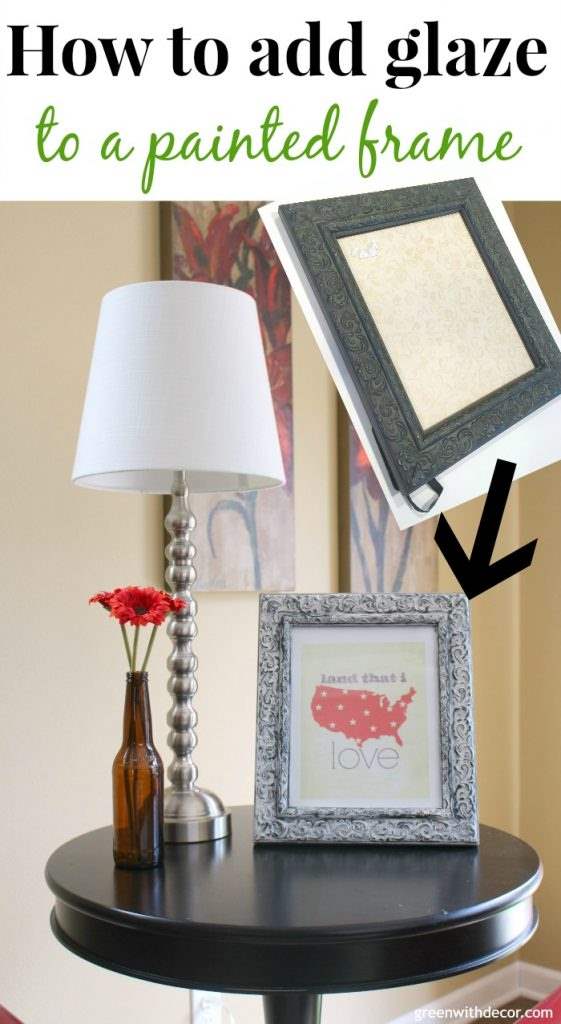 Want to read more posts like this?
Follow along: Get my emails | Facebook | Pinterest | Twitter | Instagram