Hope everyone had a great long weekend!
Mine was full of spray painting!
Once you get started painting, you find yourself looking around the house to see what else could use a fresh coat of spray paint … I have a few fun projects to share with you guys!
First up though, the dresser! Kalen has had this dresser forever. We've talked about painting it for a while but with the renovation, we just hadn't quite gotten around to it – until this weekend!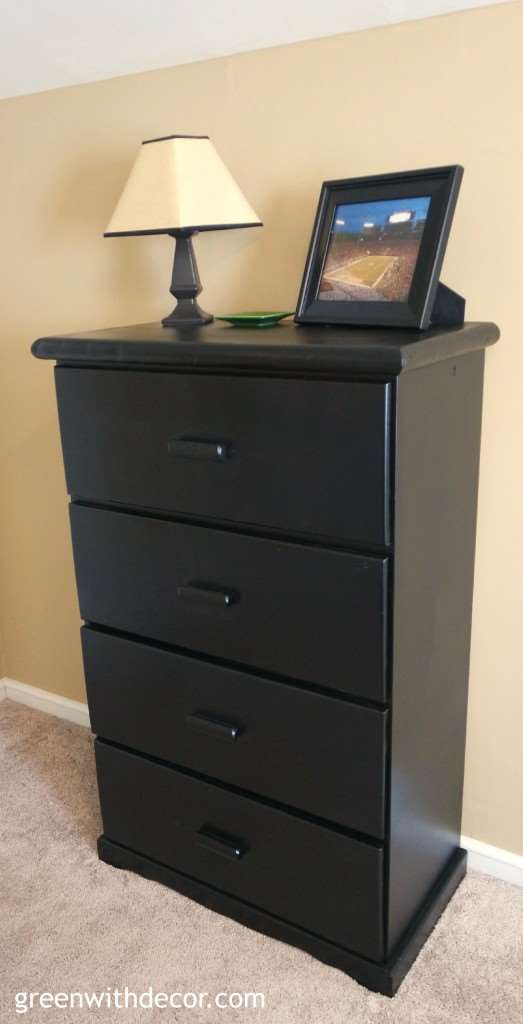 This post contains affiliate links. This means if you click the link and buy something, I may receive a percentage of sales at no extra cost to you.
We have lots of black furniture throughout the house (quite a few pieces that we've spray painted!), so we wanted the dresser to match.
Supply list for painting a dresser:
I've used this paint before, and it's awesome!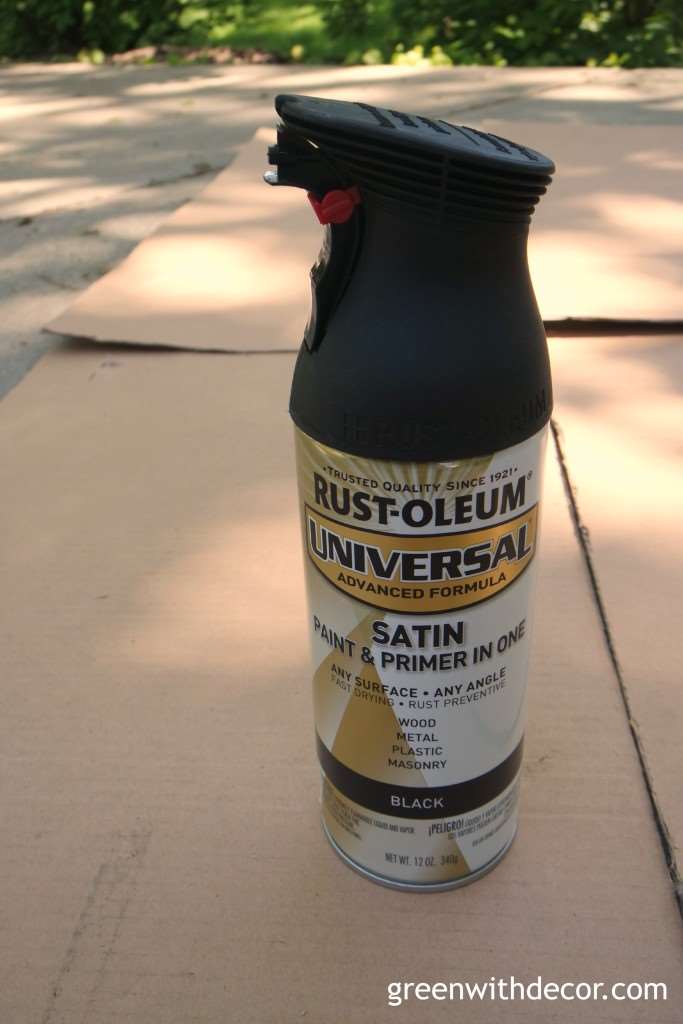 This paint is easy to use, and it works on any surface – wood, metal, plastic, masonry, you name it.
Having the paint and primer combined saves some work. Primer helps the paint stick evenly to the surface.
How to spray paint a dresser:
1. Sand the dresser.
I used fine sandpaper roughen the dresser a bit without scratching it. This helps it absorb the paint.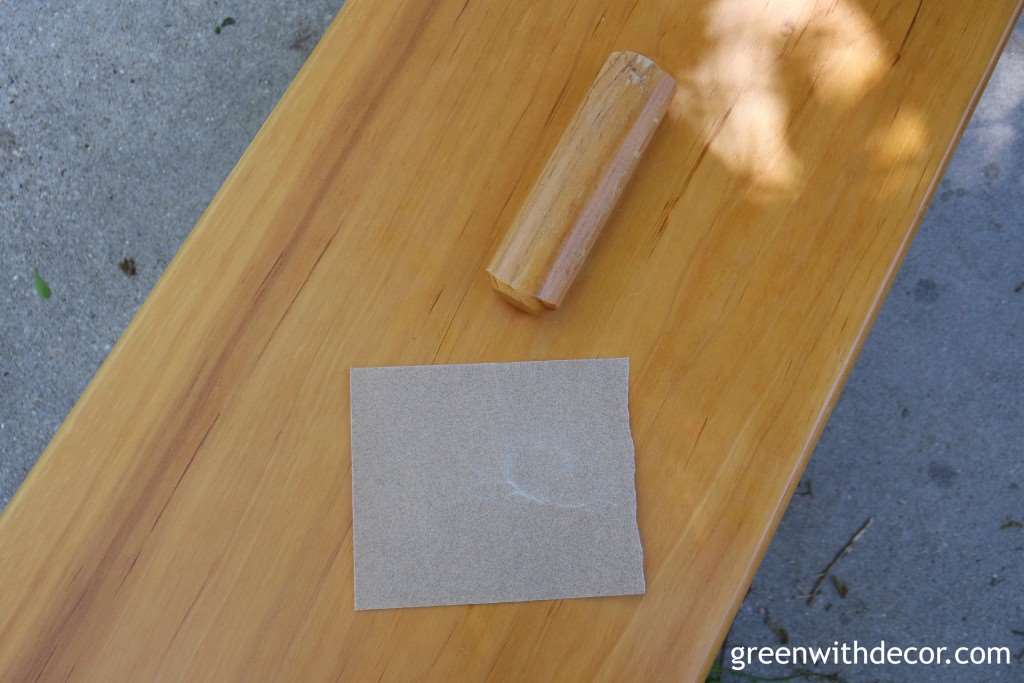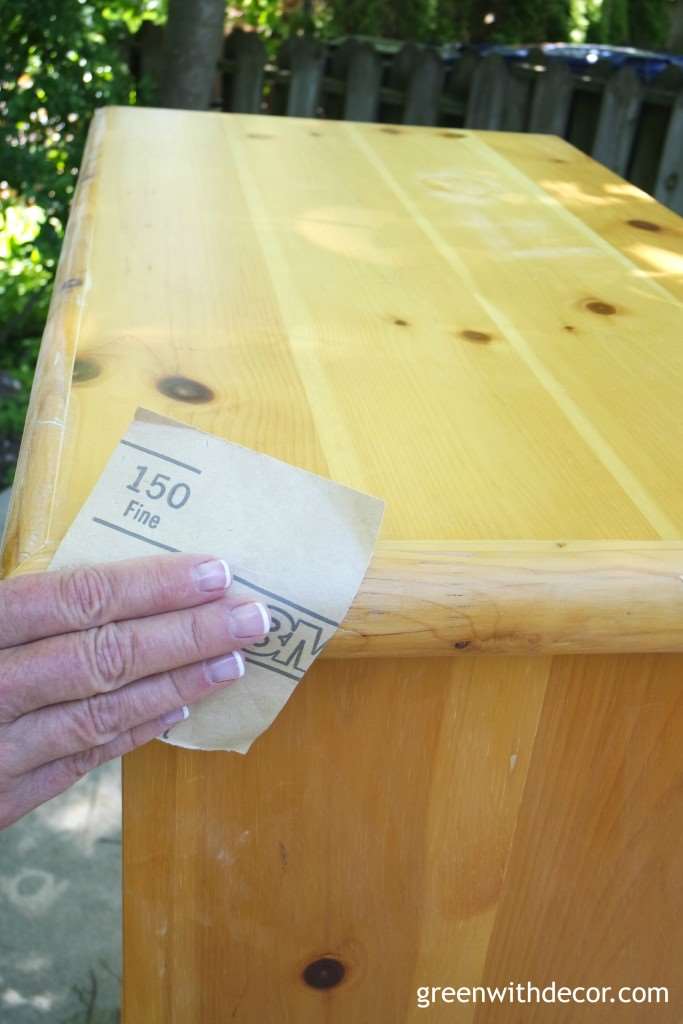 2. Use a damp cloth to wash off the dresser and get rid of any dust or dirt.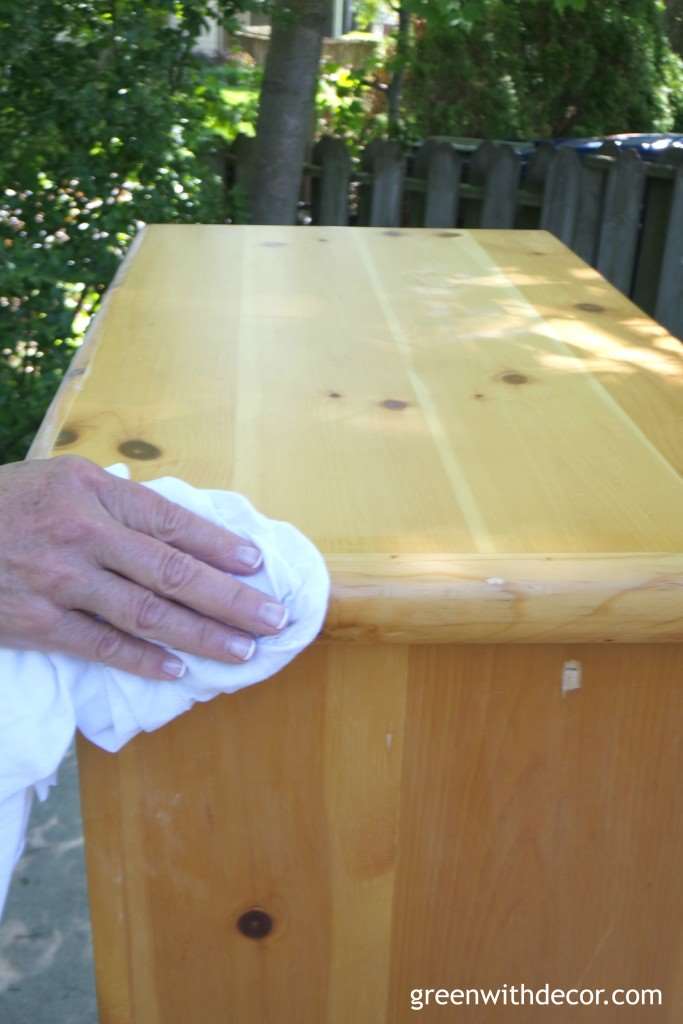 With the sun shining and warm temperatures, it finally felt like summer in Wisconsin this weekend! I pulled a tarp on the driveway to catch any mist from the spray paint.
3. Then it was time to paint!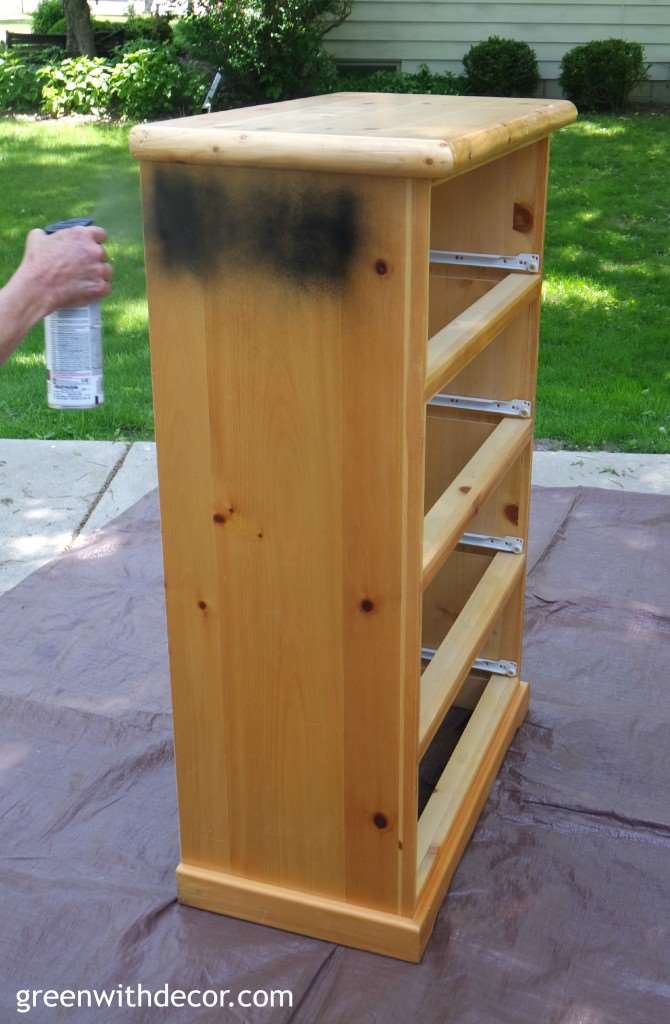 I moved the can back and forth, slowly moving from the top to the bottom of the dresser. Remember to keep the can moving while painting so you don't end up with any drip marks.
I pulled the drawers out and placed them face up on the driveway to apply the paint as evenly as possible.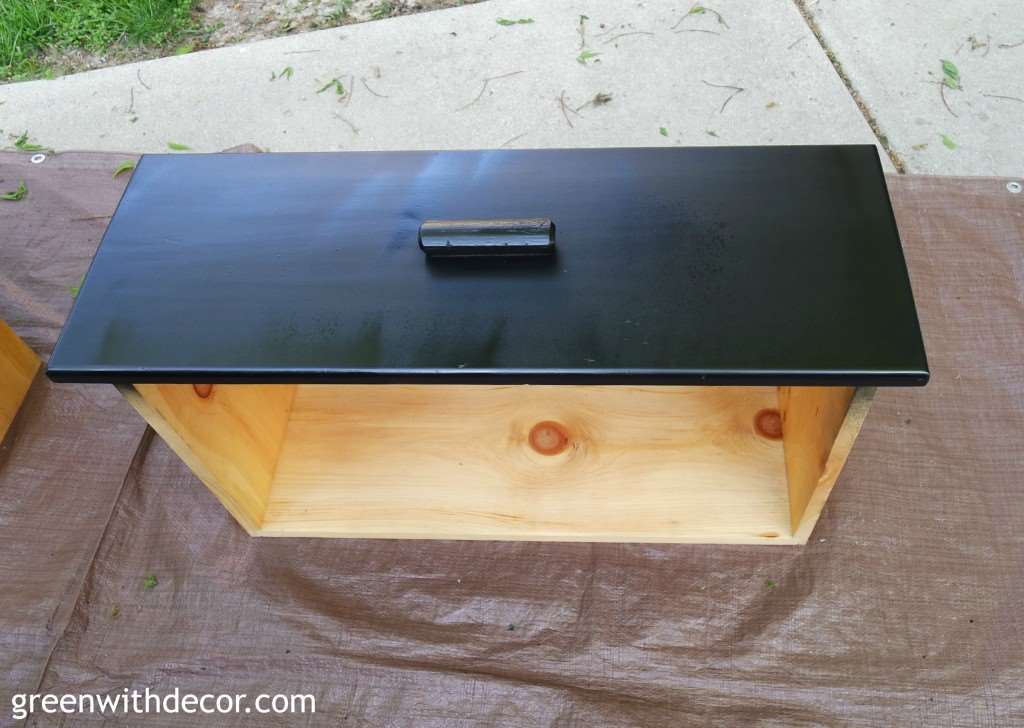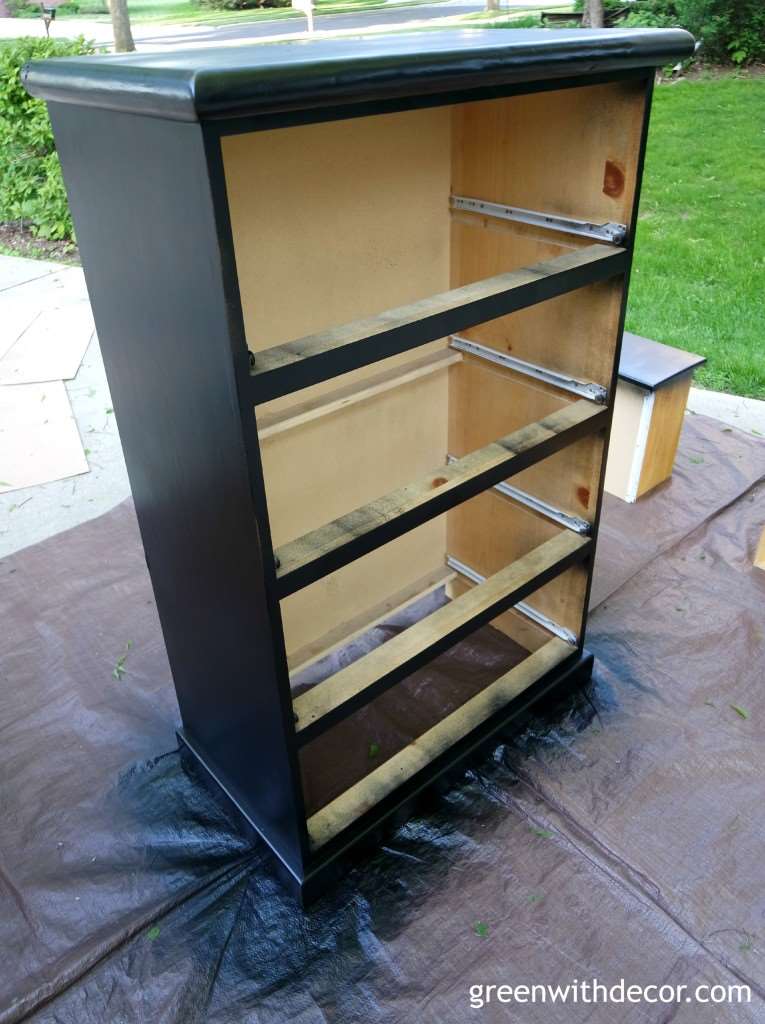 4. I let the paint dry overnight and then did a second coat.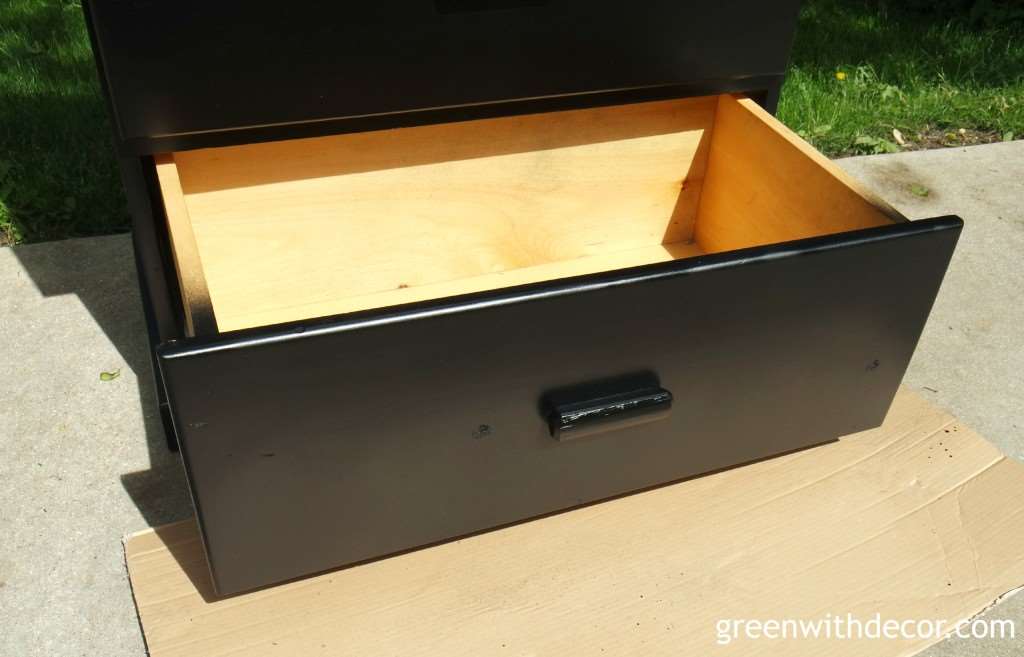 All done! Spray painting is such an easy way to upgrade the look of a furniture piece.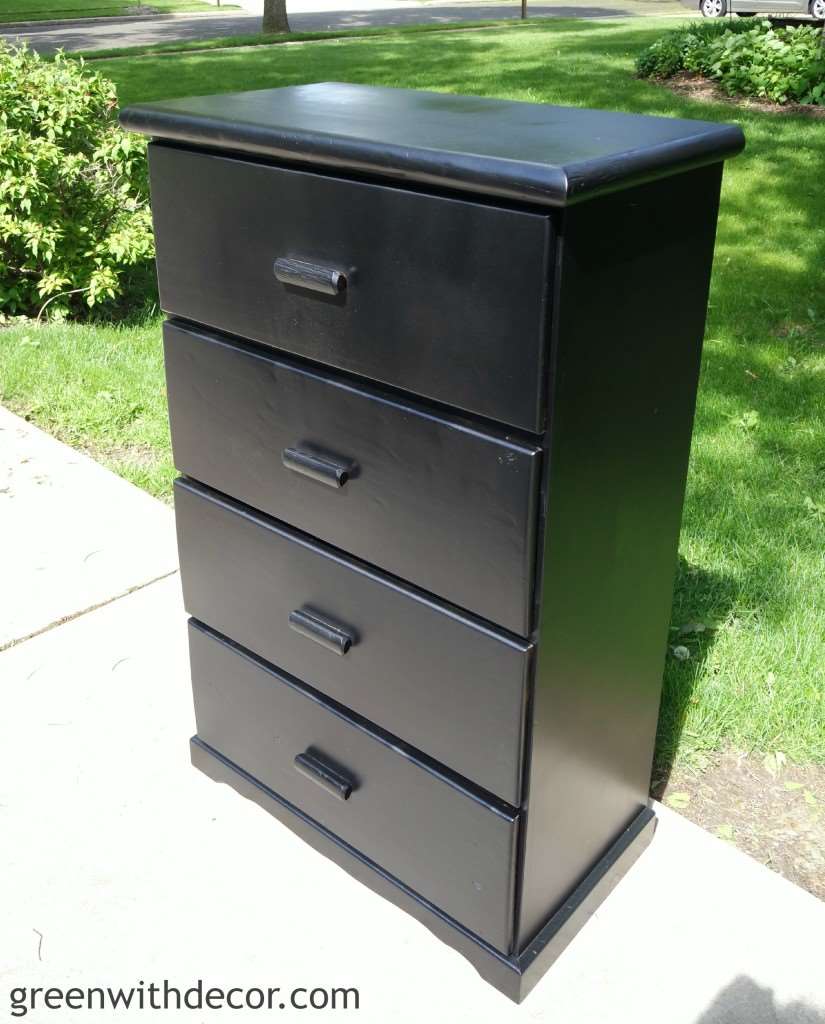 This will go up in our guest bedroom.
Have you spray painted anything lately?

If you want to save this post for later, remember to bookmark it or you can pin it here: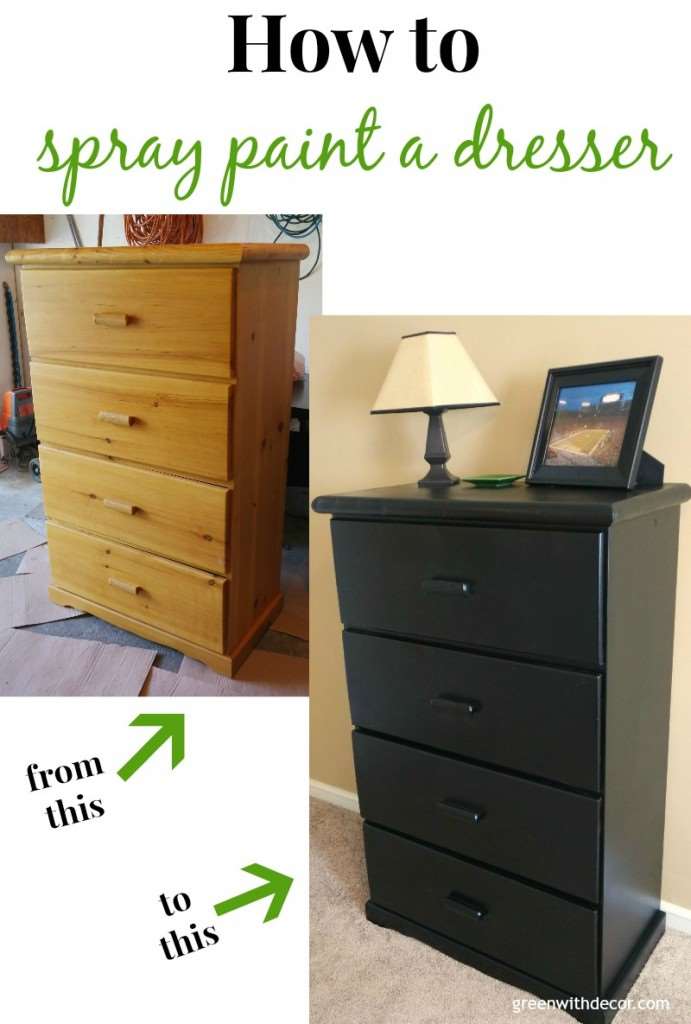 Want to read more posts like this?
Follow along: Get my emails | Facebook | Pinterest | Twitter | Instagram | Google+