Who's ready for Christmas?!
I've been doing a LOT of decorating over the past few days, and to be honest, I'm still doing some tweaking here and there.
I have several Christmas decorating blog posts coming up in the next few weeks, but today we're going to start with an easy one: how to dress up cheap garland.
I tried not to spend too much on Christmas decorating this year.
I did add a few things (you'll see those tomorrow!), but I wanted to work with what we already had and just use it in new ways to make it feel fresh.
That means the wreath and the garland on the mantel look a little fancier this year!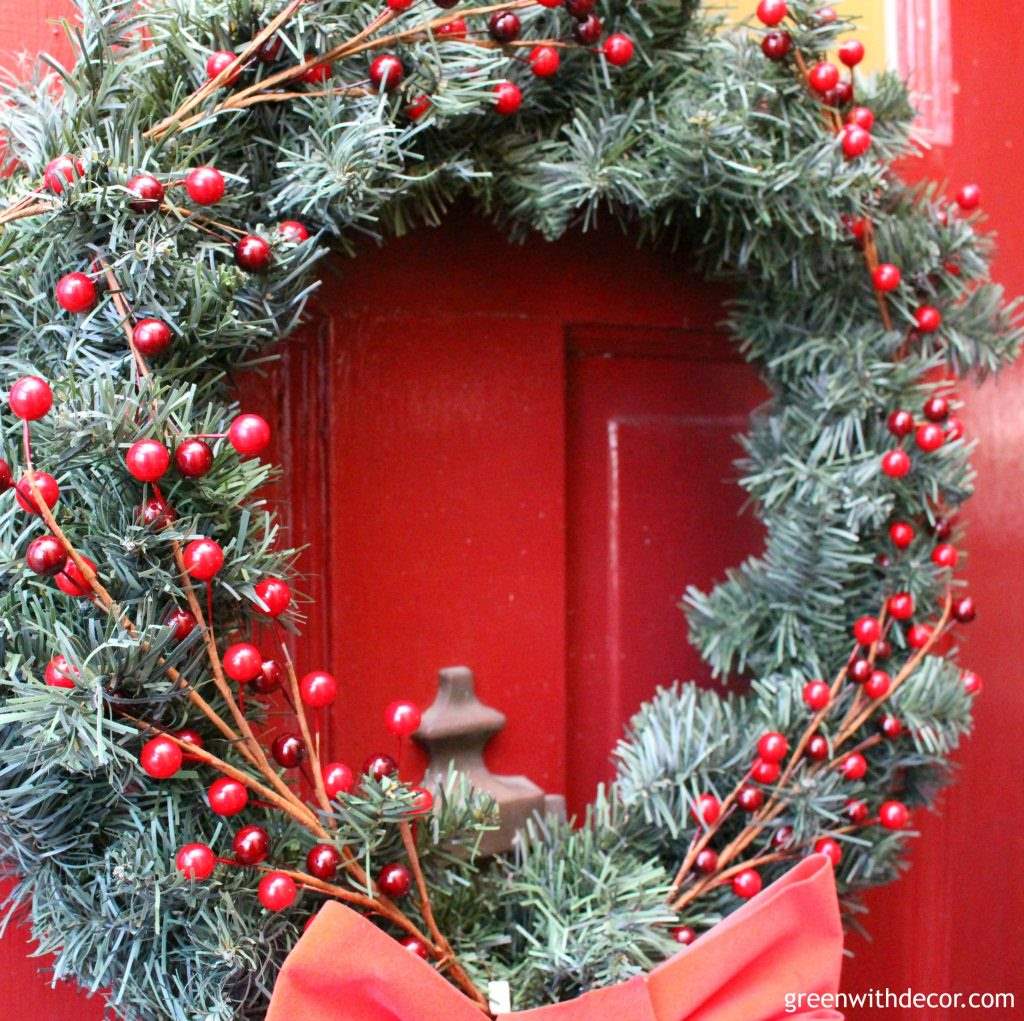 Today's blog post is part of the Merry & Bright Holiday Home Tour hosted by the lovely Kellie of Design Asylum and Shelly of ConfettiStyle.
Be sure to hop around and visit the other bloggers on the Merry & Bright Holiday Home Tour. Links to all of them are below.
If you're visiting Green With Decor for the first time, welcome! You can learn more about me here.
Basically, I love using the color green in decorating, we've renovated pretty much our entire house because it wasn't in great shape when we bought it, and I love to decorate without spending too much money. 🙂
Back to my cheap fancy garland. (Yep, cheap fancy!)
You may remember what the front door and the mantel looked like last year?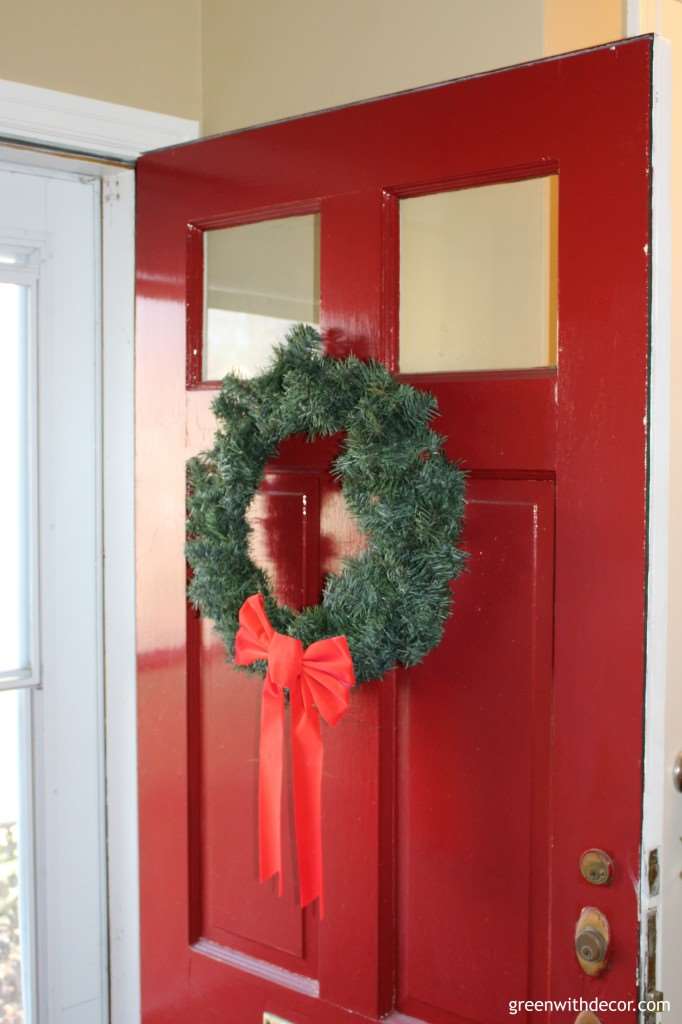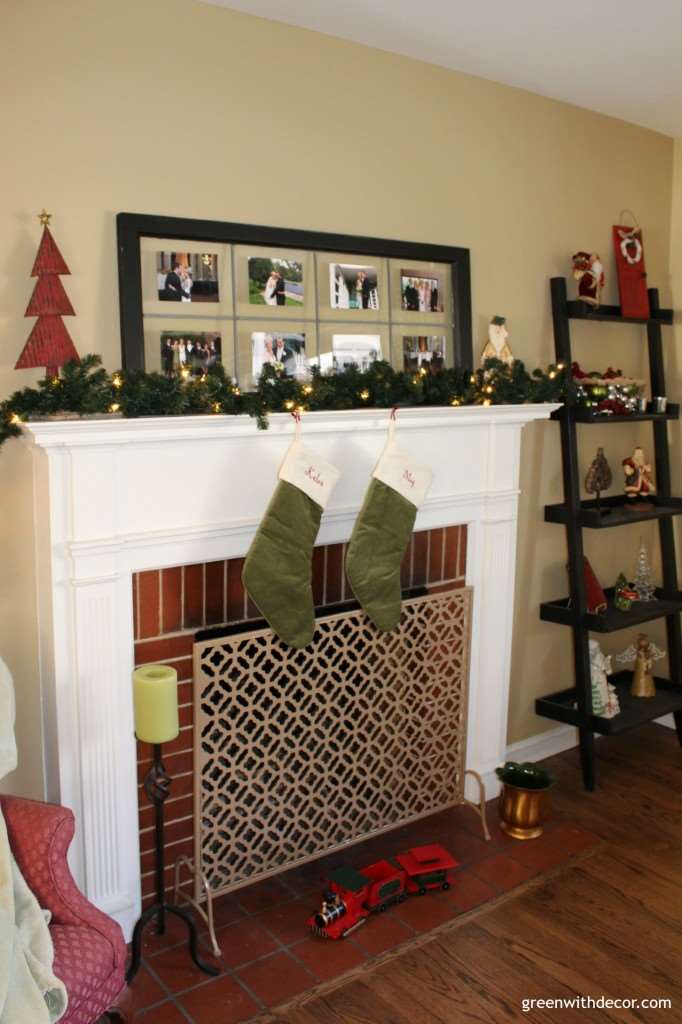 Well I added some berries to the wreath.
I took four of these …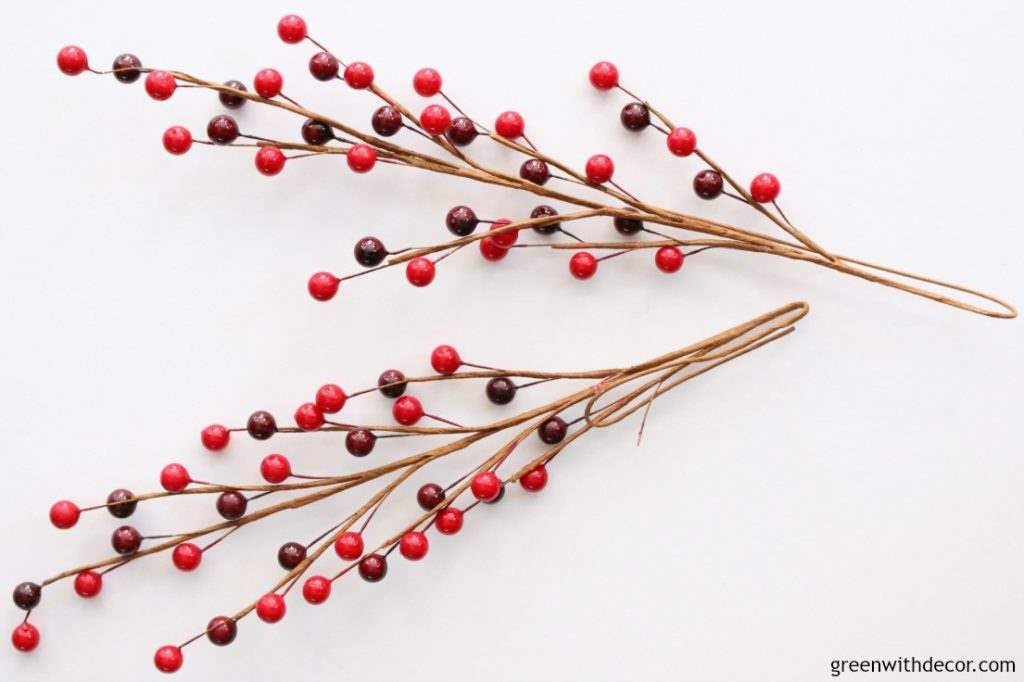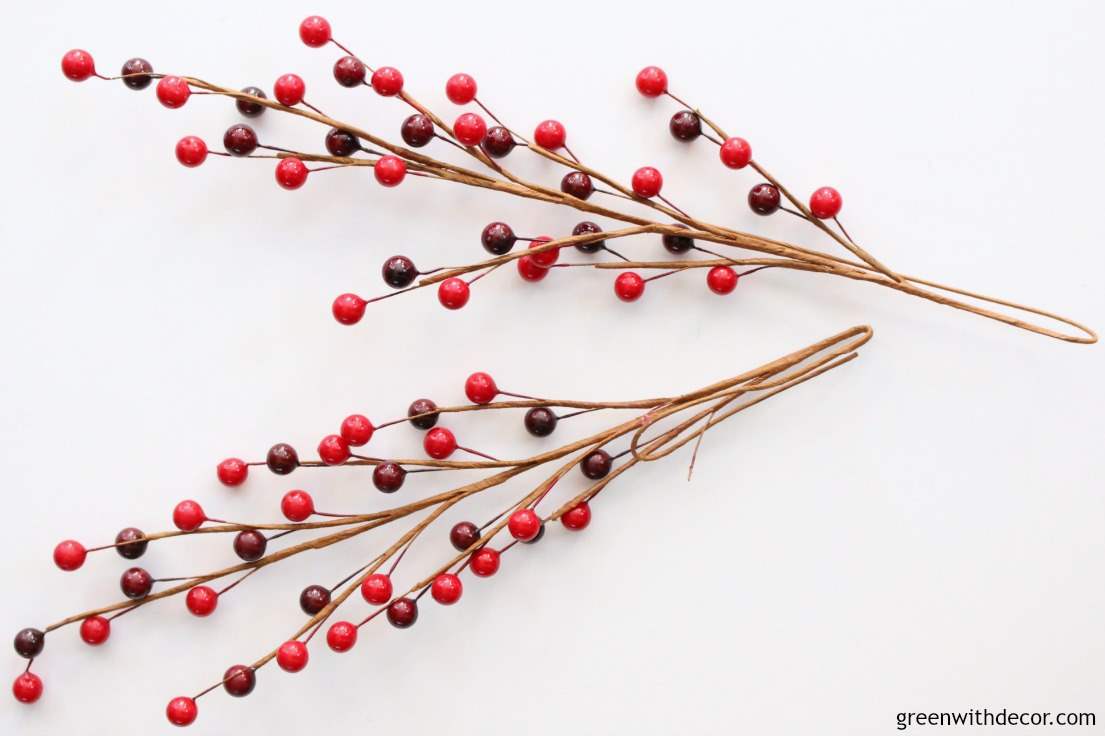 … and stuck them in the wreath.
It took about five minutes.
Doesn't the wreath look a whole lot more dressed up?!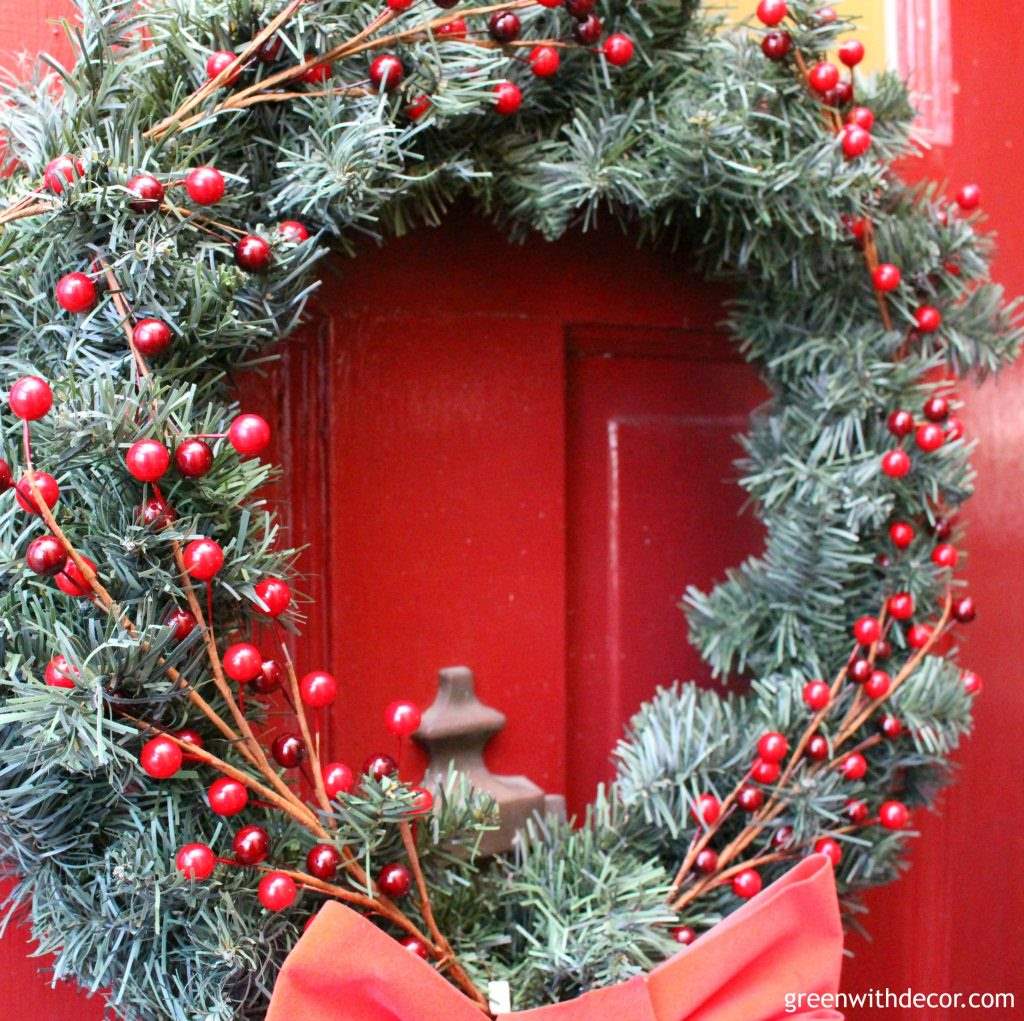 As for the mantel, I added some red berries.
Last year, I used a lot of them in this basket: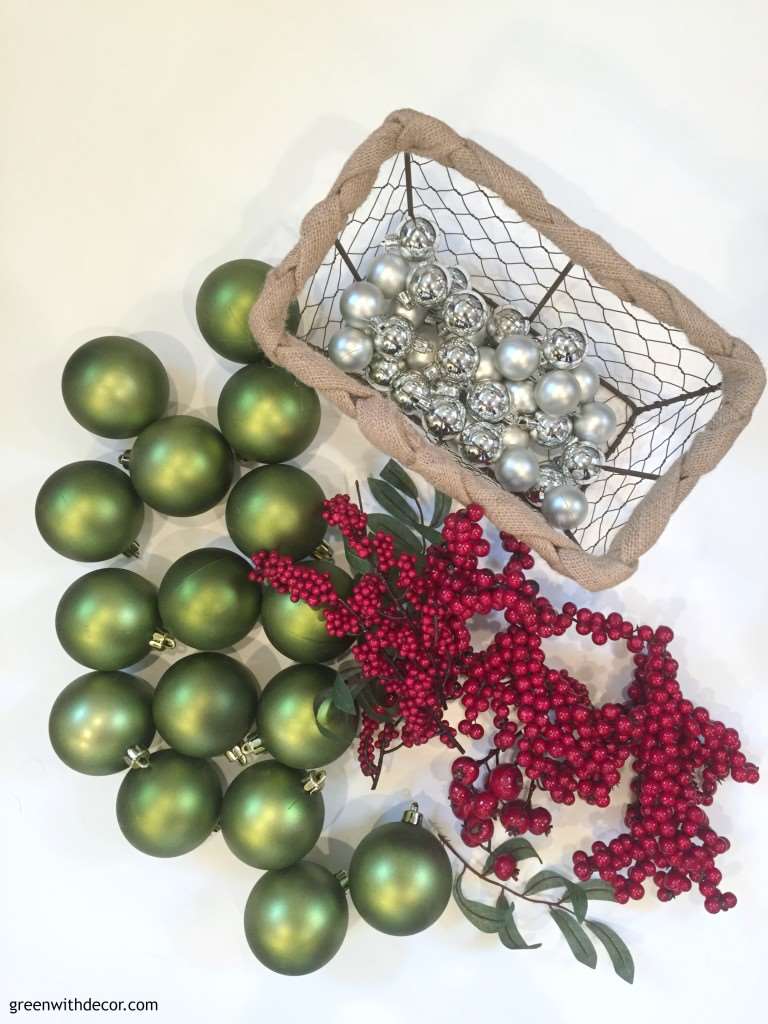 I decided to mix it up this year and add them to the garland on the mantel.
It gives the garland the perfect pop of red.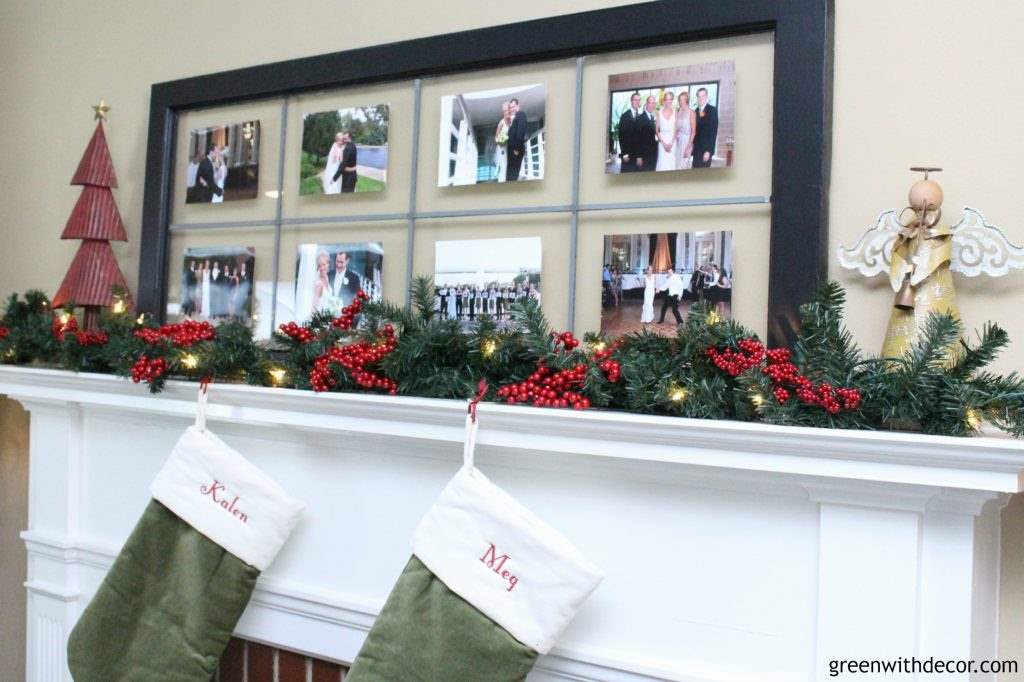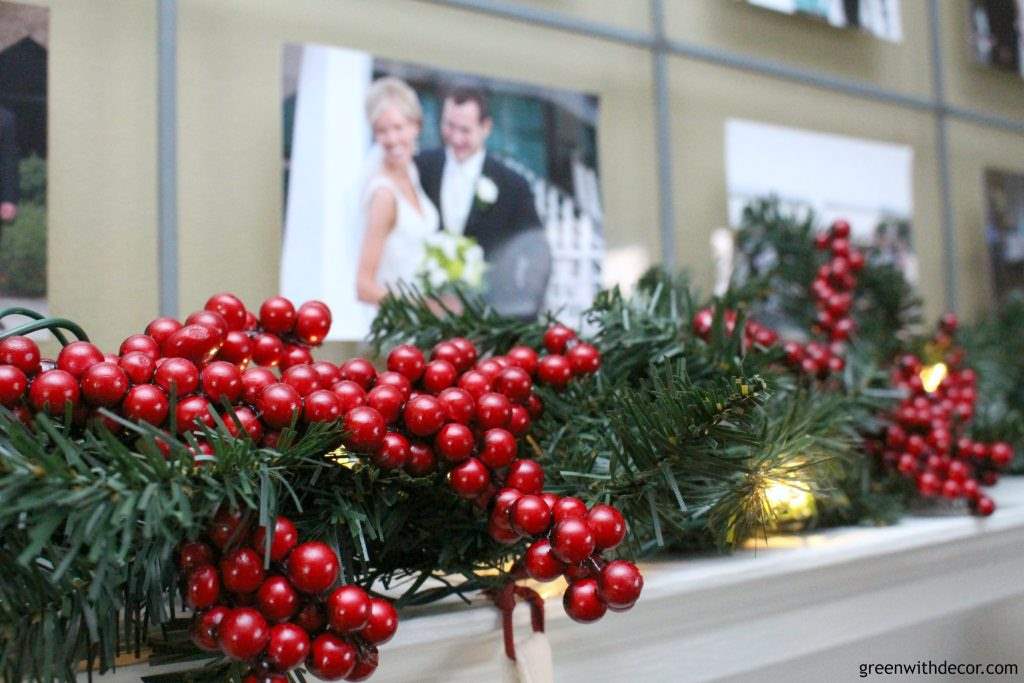 This post contains affiliate links. This means if you click the link and buy something, I may receive a small percentage of sales at no extra cost to you.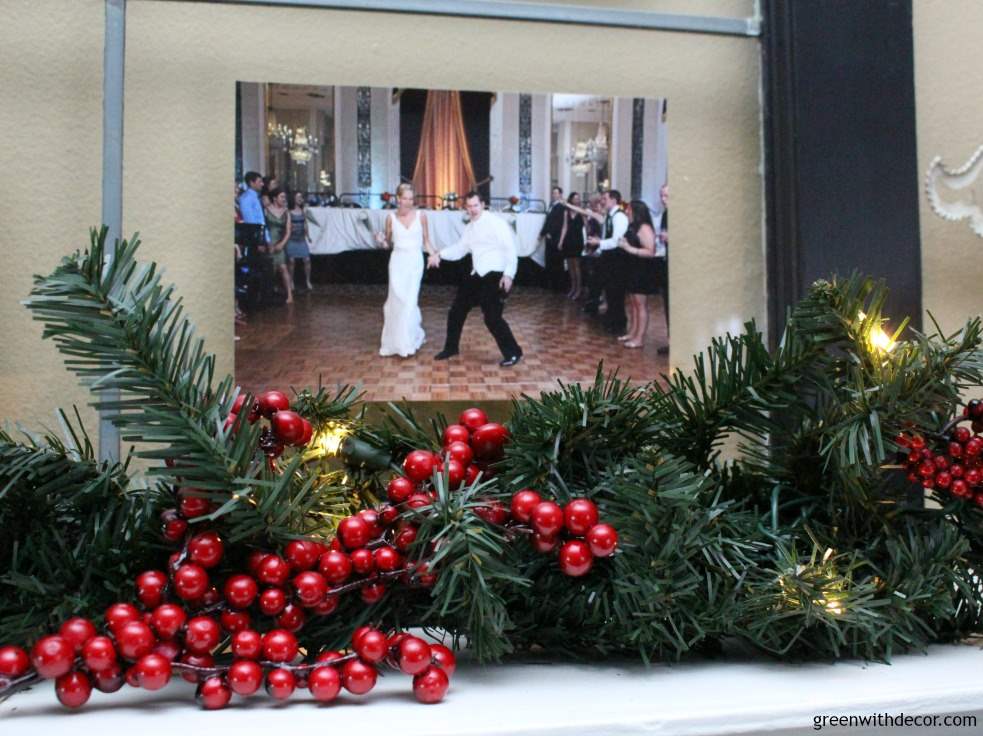 I just love our wedding pictures on this window turned picture frame and can't bring myself to take it down, even at Christmas.
Want some berries of your own to dress up your garland and / or wreath?
Where to buy berries for garland:
Just click any of the images below for more info! (You may have to double click on mobile.)

Our stairs looked a little plain last year, so I picked up a piece of unlit garland from At Home this year.
For $5.99, I figured it was worth it! Don't ya think?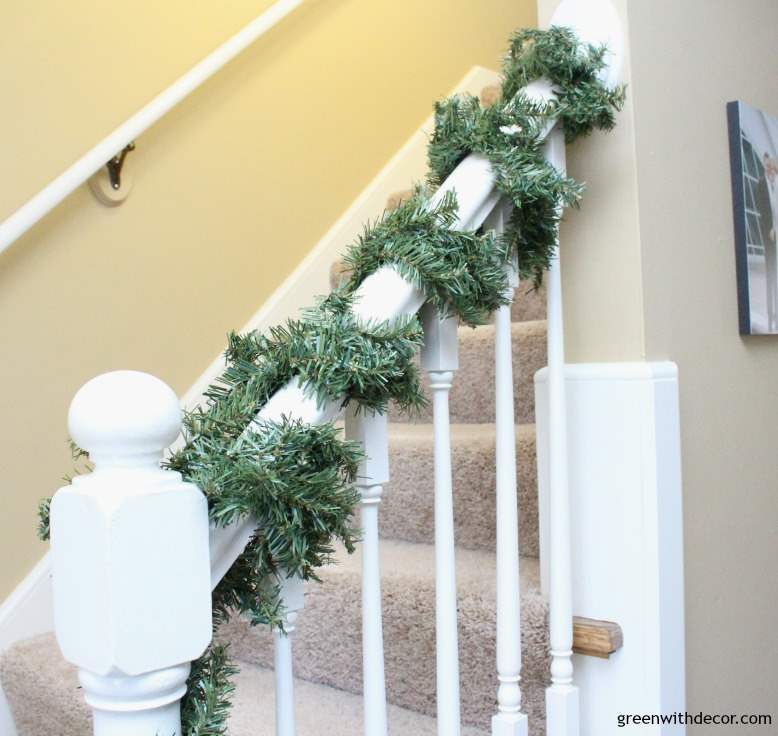 I hung some ornaments on it to dress it up a little.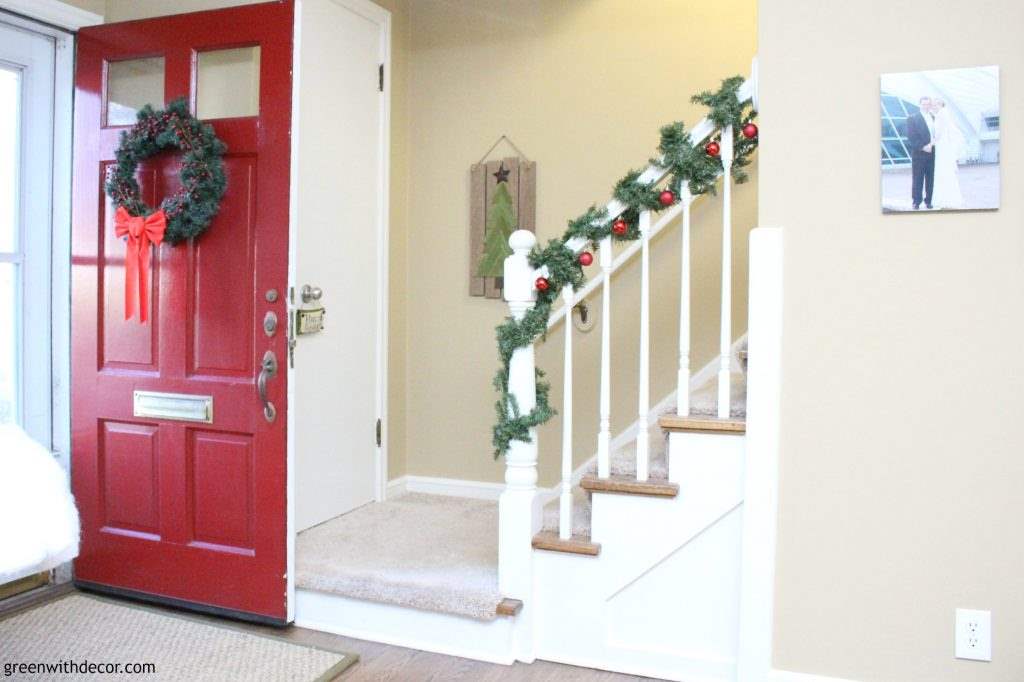 I used to decorate with more red in everyday decorating, but in the past year or so, I've transitioned into even more greens and neutrals than before.
It's making it so much fun to add pops of red to everything this season!
GET THE LOOK:
Since a popular question I get is "Where'd you get that?!," here are links to the same or similar sources:
Are you decorating with garland this year? How are you dressing it up?
Remember to hop over to the other Merry & Bright Holiday Home Tour ladies for more decorating inspiration!
Design Asylum | Love Your Abode | ReFresh ReStyle | Life And Style at 60 | Positively Southern | Jones Style | Chic On A Shoestring | My Life Well Loved | Green With Decor (you're here!) | ConfettiStyle | The Home I Create | Wife In Progress
If you like Christmas decorating, you'll want to see these, too:
Remember to bookmark or pin this post if you want to save it for later!

Pin it!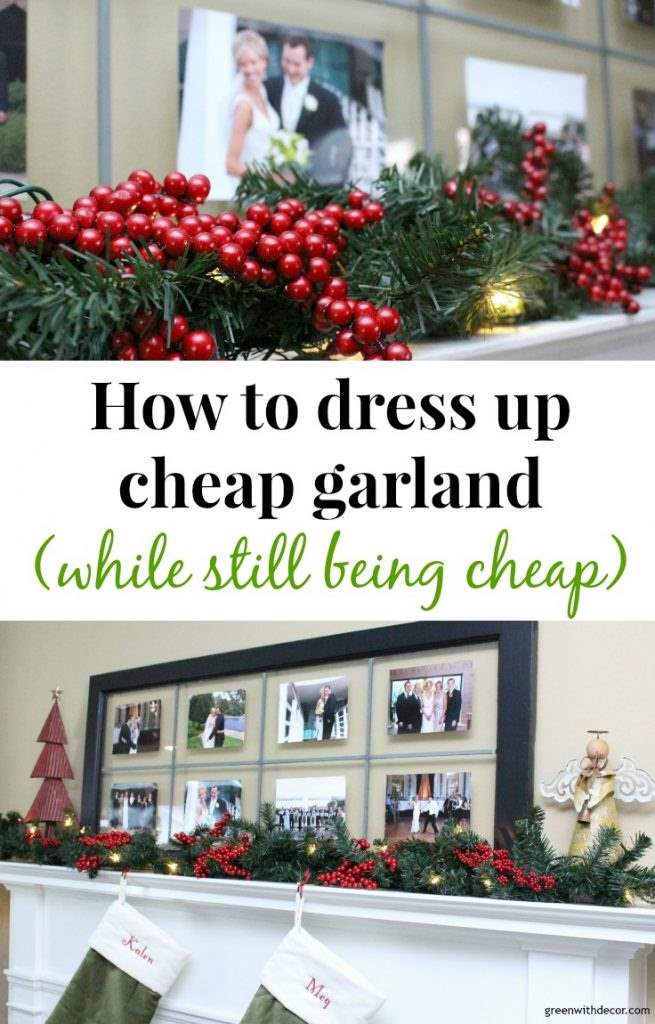 Want to read more posts like this?
Follow along: Get my emails | Facebook | Pinterest | Twitter | Instagram