This is a great tutorial for how to use a steam cleaner.
Disclosure: This post is sponsored by Wagner. All opinions, images and love of DIY cleaning projects are 100% mine.
Want to know a secret?
I hate cleaning.
It feels like the never-ending chore and short of not actually living in your house, the reward is pretty short lived.
But I recently discovered Wagner's 915 Power Steamer, which is basically amazing and even makes cleaning, dare I say, kind of fun.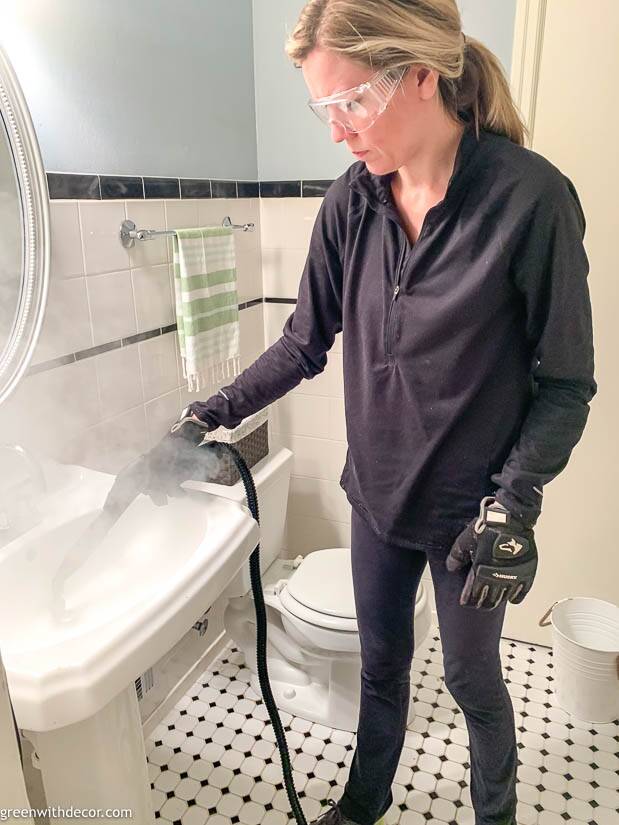 As everyone heads back into back to school mode – and for those of us with younger kids – just plain old post-summer mode, it seems like it's about time to do some fall cleaning, right?
We had the best summer, but as we say bye to barbecues, pool days and wedding season, it's probably (definitely) time to give the house a big thorough cleaning before the cold fall weather sets in and we settle in for the winter!
So the bathrooms seemed like a good place to start.
But first let's talk about all the things you can do with a steam cleaner, because even though I'd heard of them before, I didn't really read much about them until recently. And it's really amazing all you can do with it.
What to use a steam cleaner for:
Cleaning bathroom fixtures
Cleaning bathroom tile
Cleaning bathroom floors (don't use on hardwood or vinyl floors)
Cleaning windows
Cleaning barbecue grills
Cleaning greasy stovetops
Cleaning upholstery (always test in a small area first – fabrics are funny about cleaning sometimes!)
Wallpaper removal
All of this to say, basically we have about 12 more projects we're planning to use the steamer for!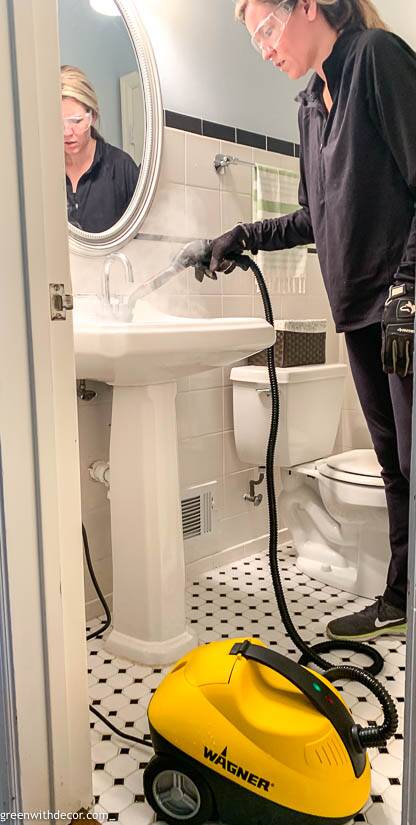 This post contains affiliate links. This means if you click the link and buy something, I may receive a small percentage of sales at no extra cost to you.
Where to buy a steam cleaner:
You can buy on Wagner's website or from Lowe's. (I love ordering online and picking up in store – so easy!)
How to clean a bathroom with a steam cleaner:
I'll show some before and afters further down in the post, but here's a quick overview of how to use the steam cleaner.
1. Assemble the steam cleaner.
The steamer comes with a lot of accessories, basically anything you'll ever need for cleaning, so check Wagner's manual to be sure you're using the correct attachments for your project.
I used one of the nozzle brushes on our bathroom fixtures and floors. (The nozzle brushes are hidden under the filler cap lid. Be sure to line up the notch on the jet nozzle with the lines inside the nozzle brush.)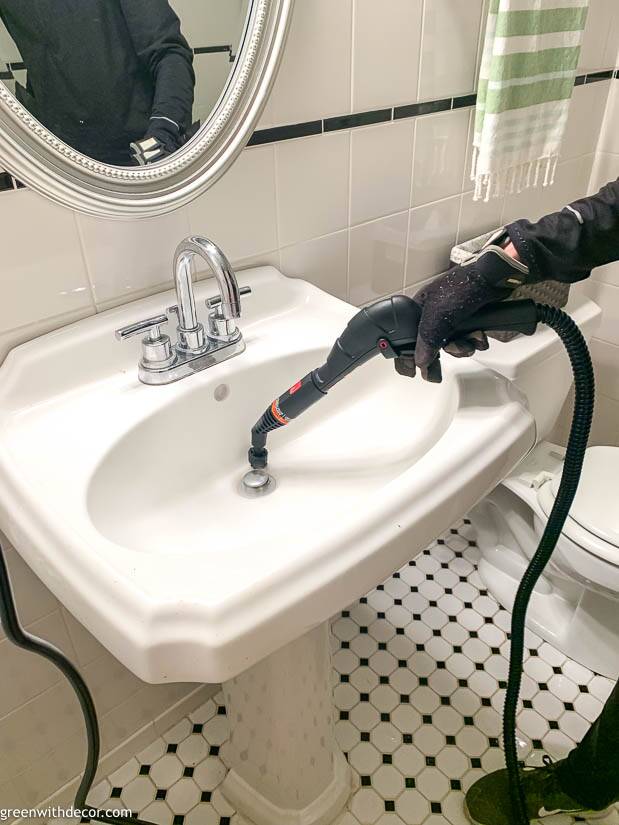 And I used the large cleaning brush on the subway tile in our bathtub upstairs.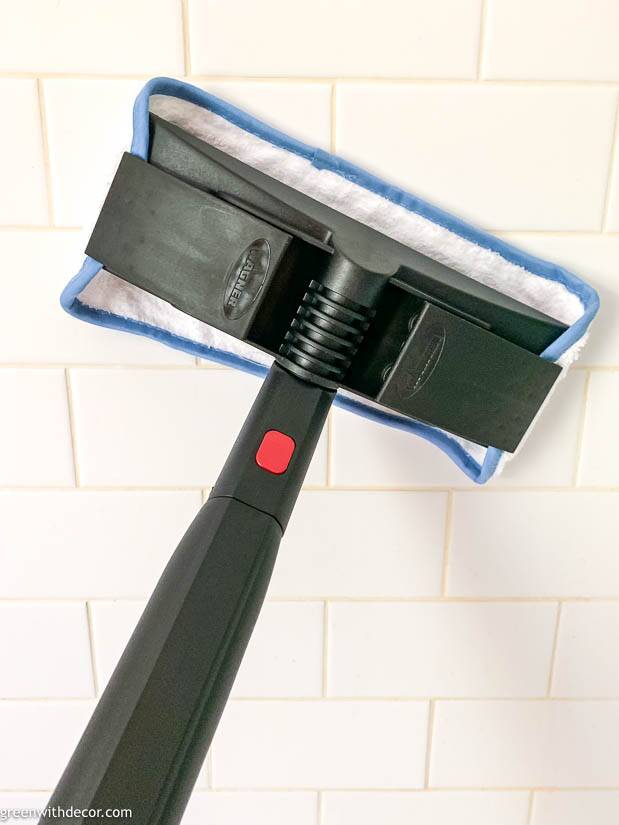 2. Fill the steamer with clean tap water.
Wagner gives the following measurements so you know how much water you'll need:
Use 16 oz. of water for 15 minutes of steam time
Use 32 oz. of water for 30 minutes of steam time
Use 48 oz. of water for 45 minutes of steam time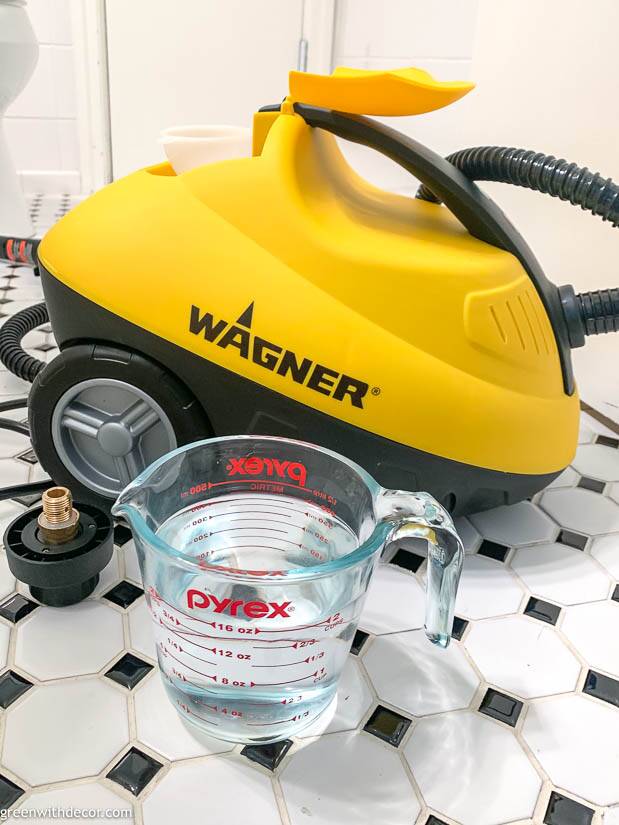 Use the funnel to fill your steamer.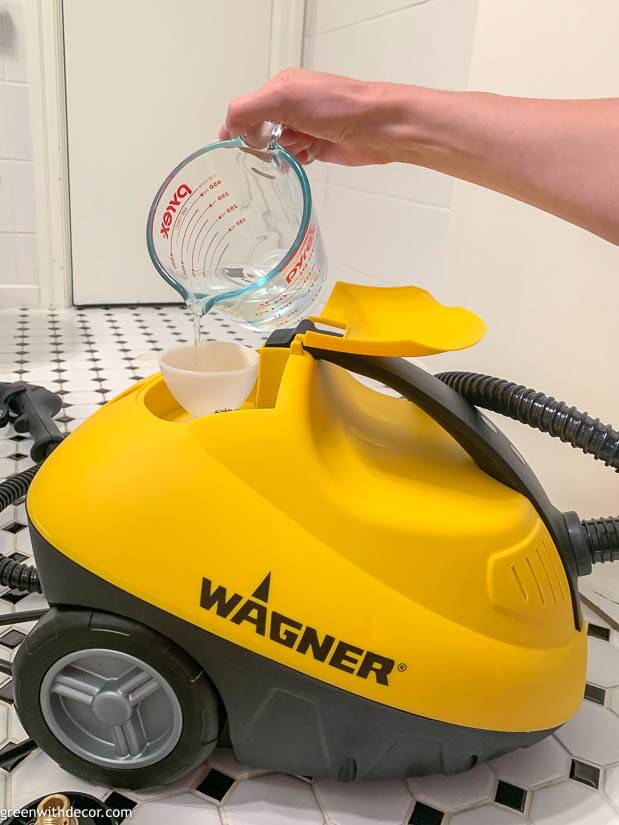 Put the fill cap back on and shut the cap lid before use.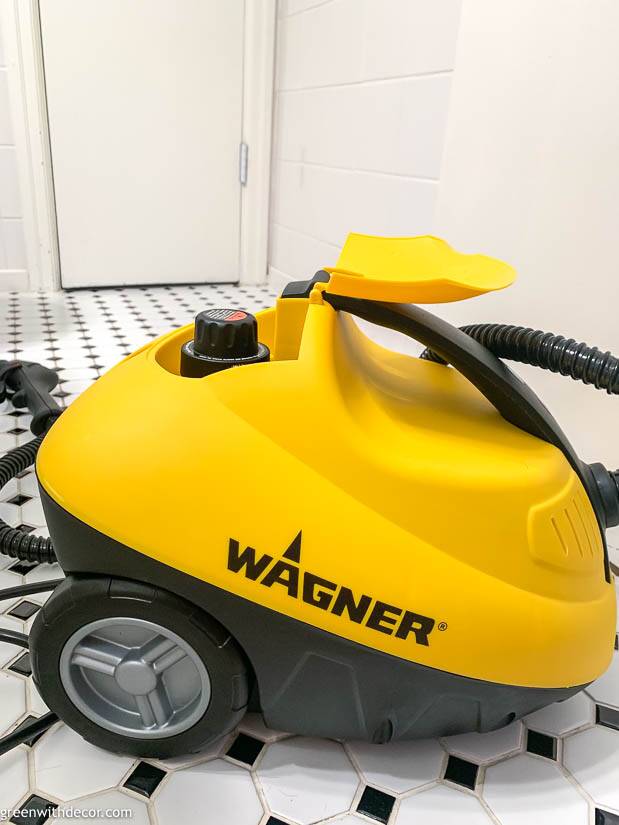 And a quick note: You can't use any cleaning fluids or detergents in the steamer.
Which personally I love since I'm trying to really be aware of what toxic gross cleaning supplies we're using in our house especially with our young daughter.
3. Plug your steamer in and turn it on.
The green and red lights will both come on. After the red light turns back off, you're good to go.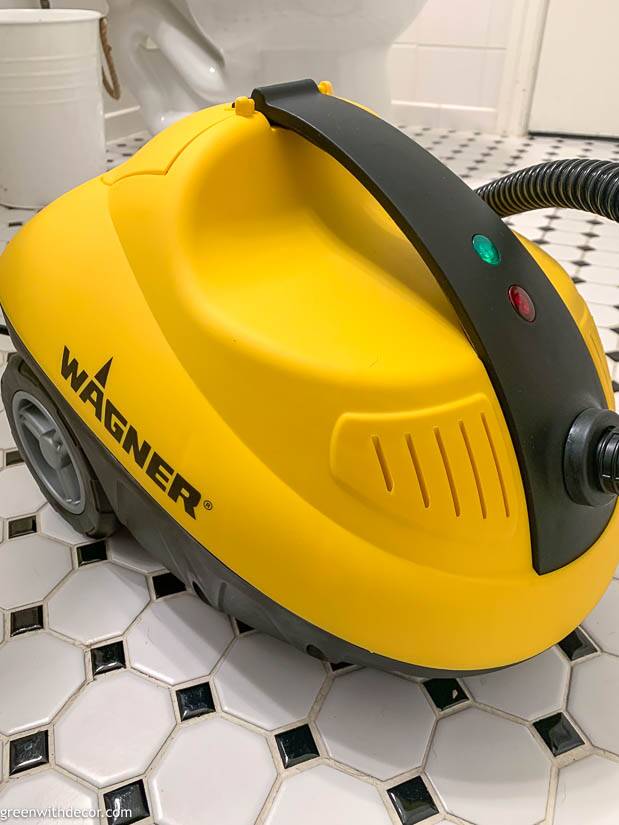 4. Start steaming.
Pull the trigger and start cleaning!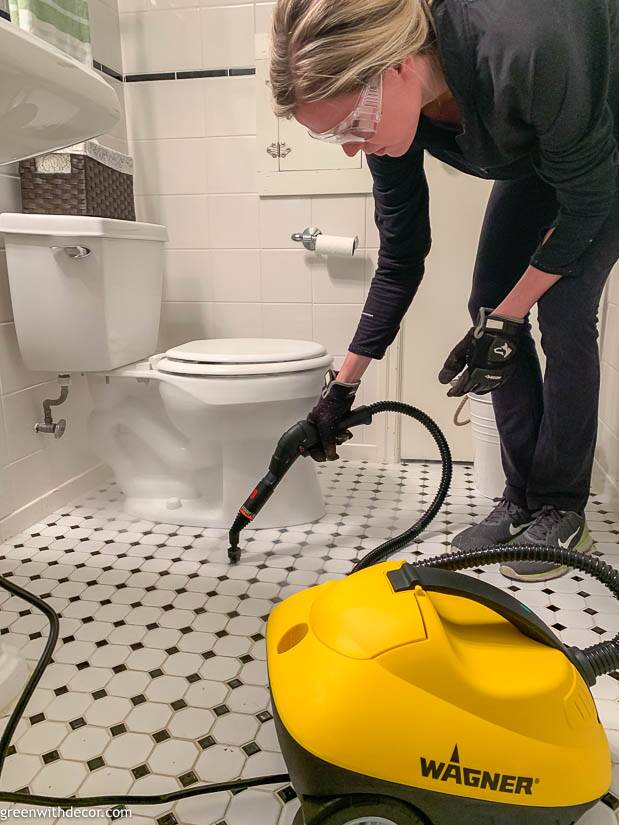 If you run out of water and need to refill, you'll need to shut the steamer off, pull the trigger to release all built up pressure, unplug the power cord and then wait at least 20 minutes before refilling and cleaning again.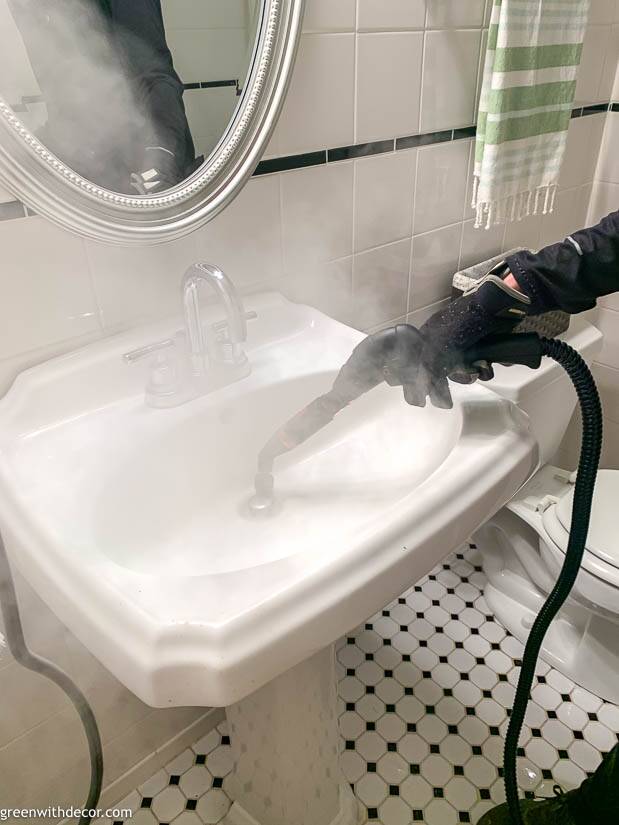 5. Clean up.
Same as if you need to refill – shut off, release built up pressure, unplug and wait at least 20 minutes.
Then pull the trigger again to be sure all built up pressure is released, and empty any leftover water. Don't keep any water in your steam cleaner between projects.
Before/after steam cleaner photos:
Well you can't really show before/after pictures of cleaning with the steamer unless you show before pictures so NO JUDGING these awful dirty before pictures!
Let's say I left the bathrooms longer than usual so I'd have really good before pictures for this post, and everyone can believe it, thank you!
Cleaning bathroom fixtures: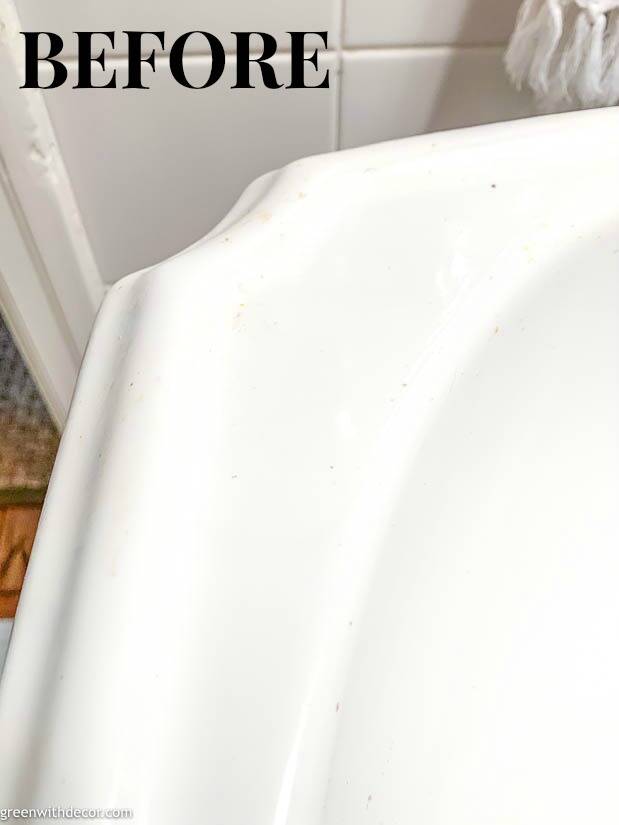 And after: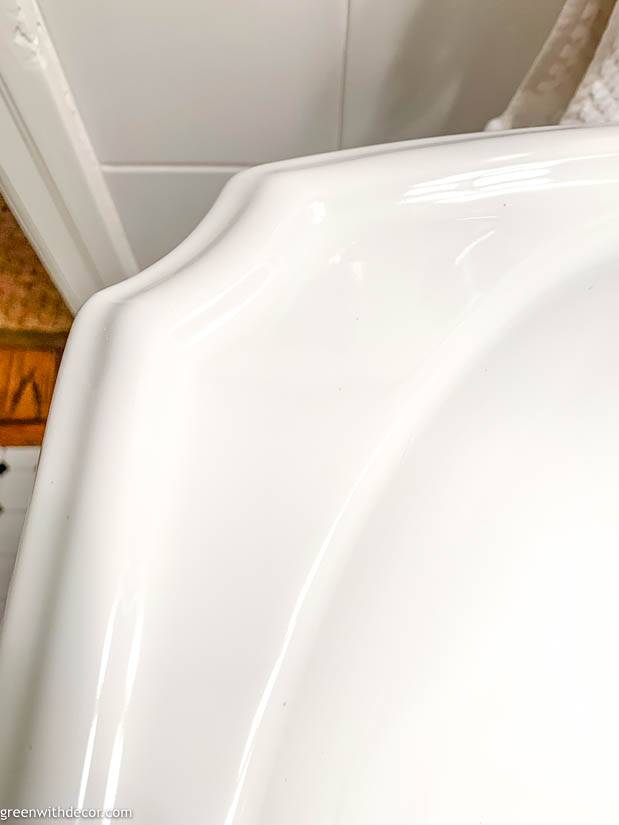 And another before and after: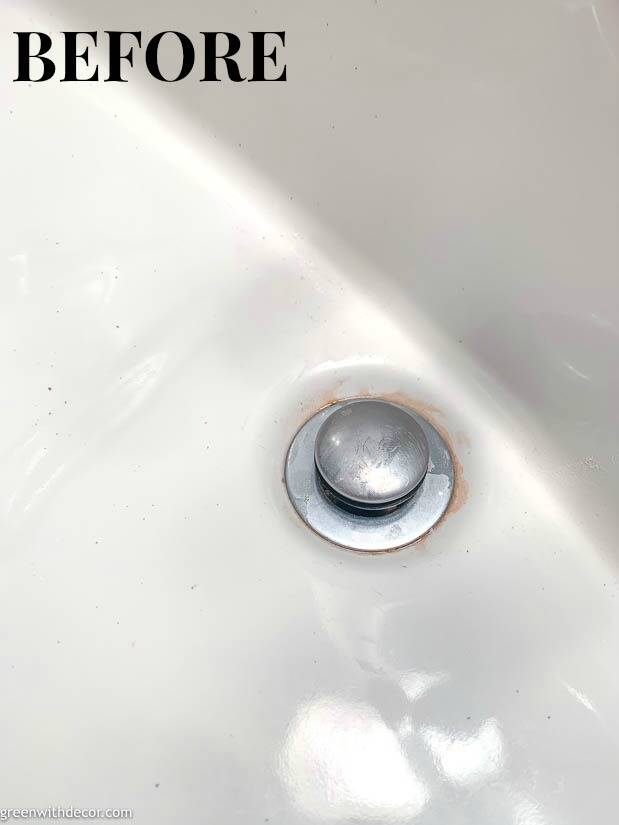 And after: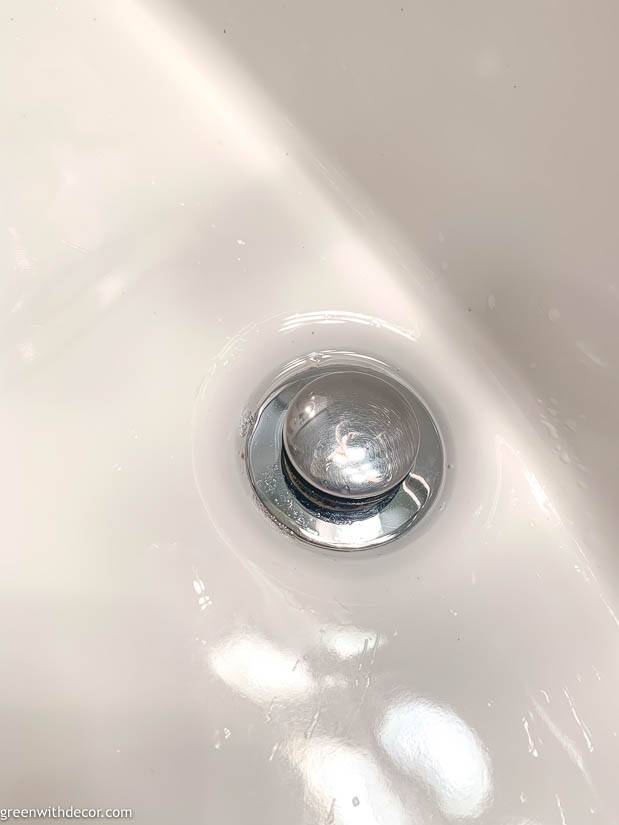 Cleaning bathroom tile: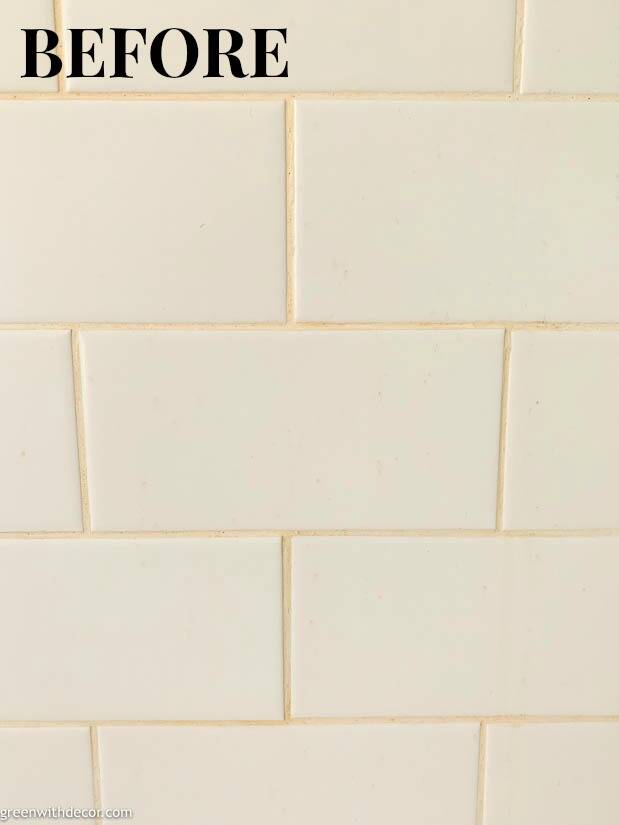 And after: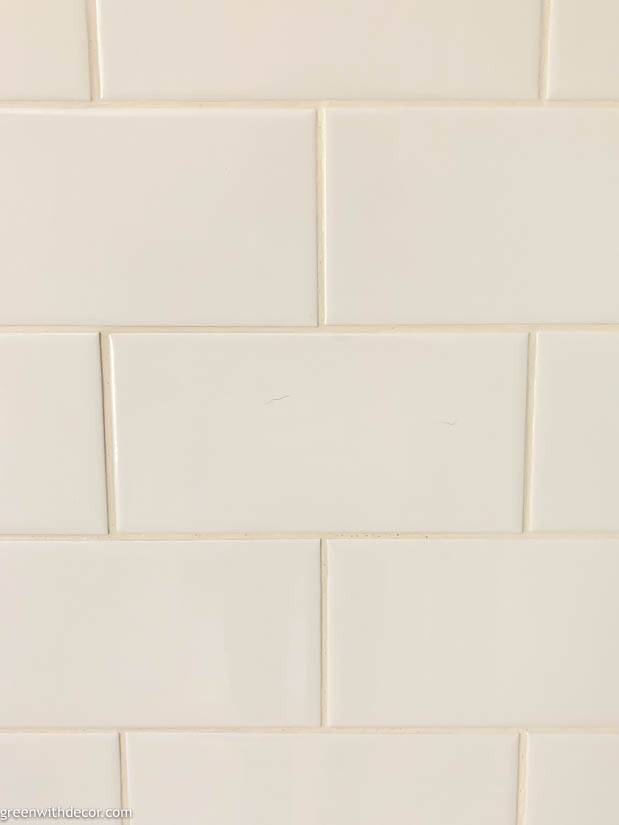 Pretty crazy the before and afters you can get after just a few minutes of steaming, right?! I love how quickly you can clean gross bathrooms with it!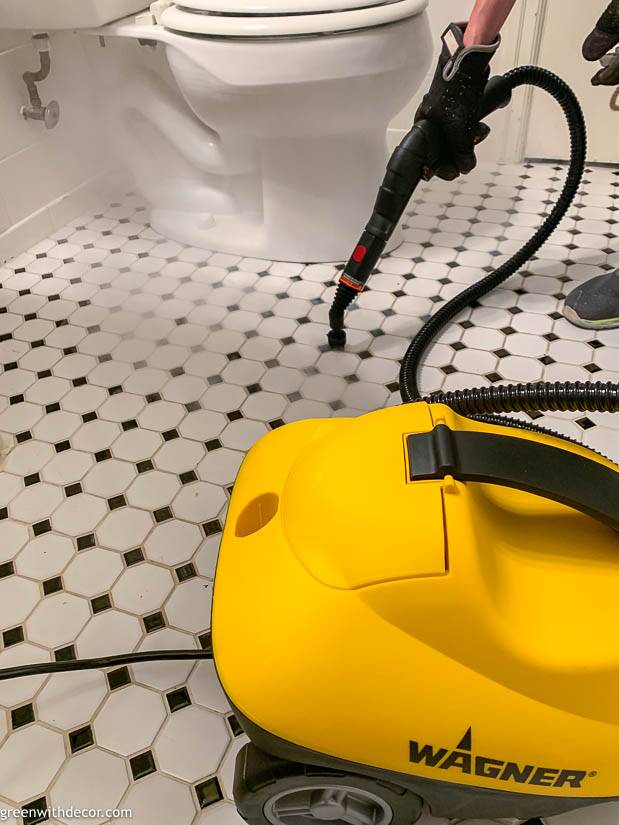 Do you have any fall cleaning projects planned? It's crazy how everything get pushed off all summer. But totally worth it so you can make the most of those warm days!
GET THE LOOK:
Since a popular question I get is "Where'd you get that?!," here are links to the same or similar sources:
Remember to bookmark or pin this post if you want to save it for later!


Pin it!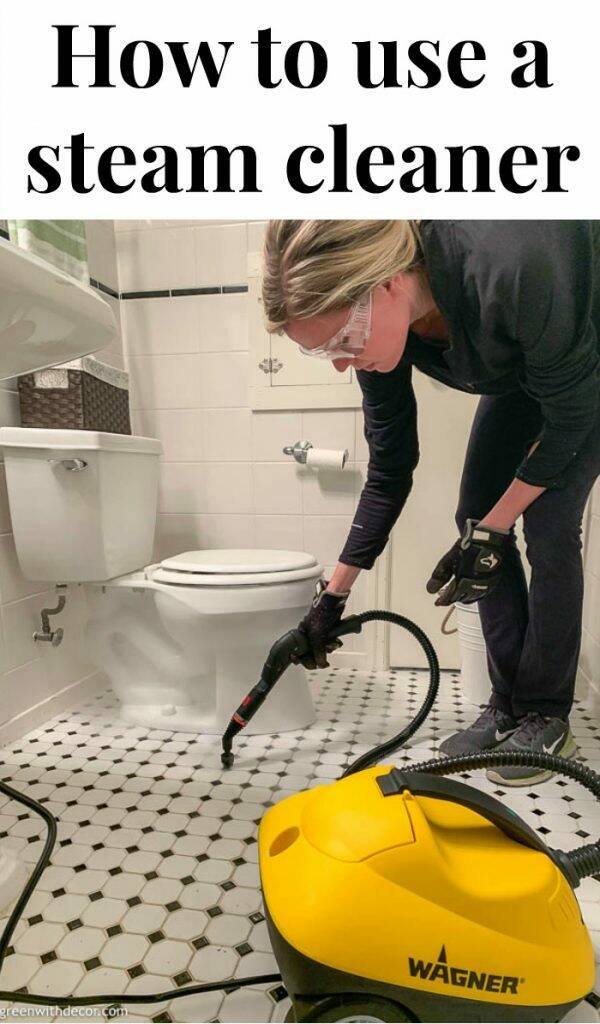 Want to read more posts like this?
Follow along: Get my emails | Facebook | Pinterest | Twitter | Instagram