If your car doors keep hitting your garage walls, check out this easy DIY tutorial for a DIY car door protector for garage walls.
We've been busy whipping our garage into shape. It seems the more toddler outdoor toys we add to our collection, the more important organization is in here!
One of the other things that always bugged me about our garage was how my car doors would hit the garage walls as I got out / wrangled a toddler out of her car seat in a tight garage.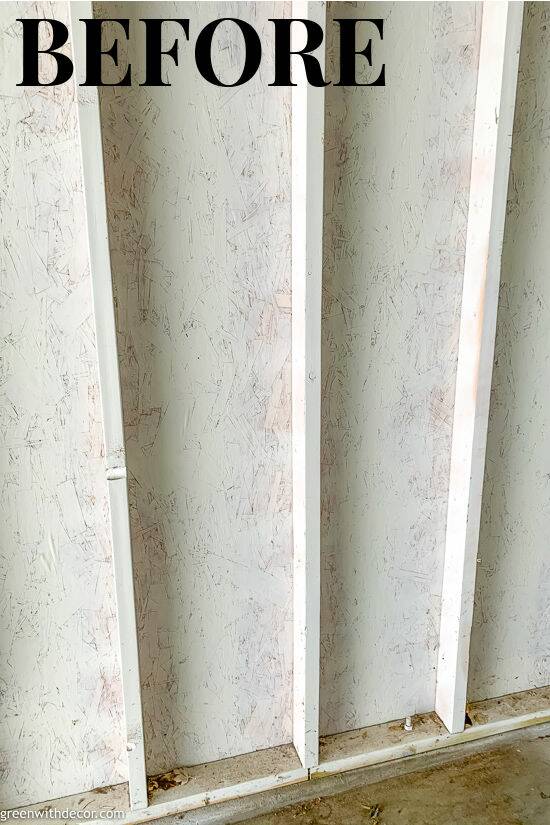 So we came up with this DIY car door protector for garage walls …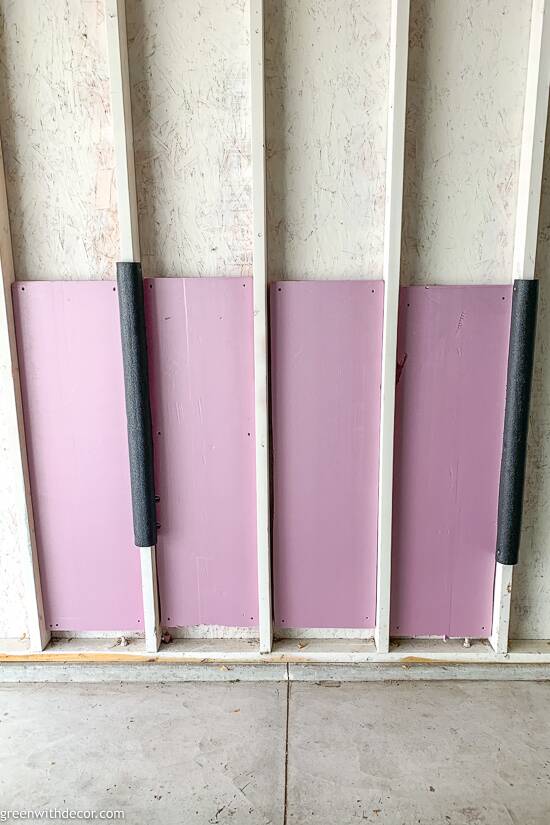 No more worrying about car door scratches or trying to squeeze into the car without letting the door hit the garage wall.
It's a really simple project that makes my life way easier.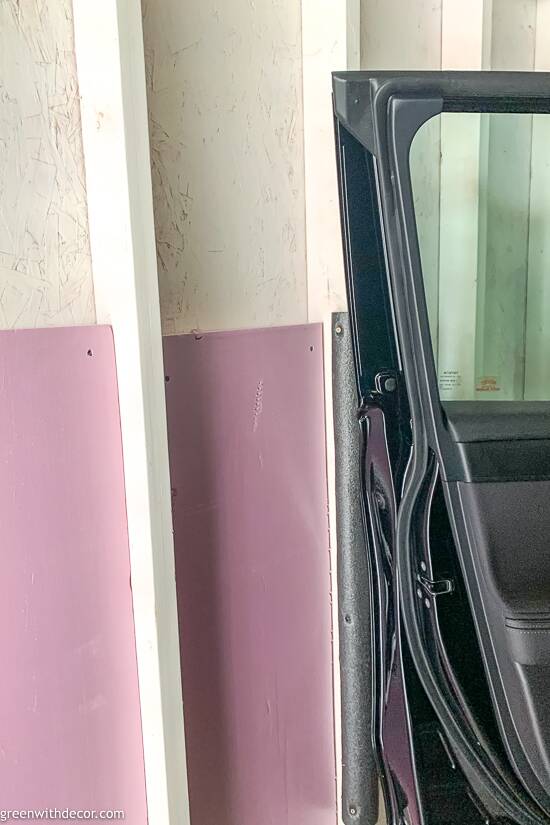 Not that we're really going anywhere these days, but in theory, someday the world will open back up again and we'll be going places regularly, right?!
And at that point, this will be really nice to have! Hopefully it's helpful if any of you are in the same position.
This post contains affiliate links. This means if you click the link and buy something, I may receive a small percentage of sales at no extra cost to you.
Supply list for a DIY car door protector:
How to DIY a car door protector for your garage walls:
1. Mark the height on your garage wall based on where your car doors will hit.
Keep in mind if you don't always park in the exact same spot, you may want to give yourself some wiggle room forward and backward.
2. Measure how wide the space is between each 2×4 is.
If your garage wall is one solid piece of drywall, you can just use the insulation boards as is and skip to step #4. (And then skip step #5, too!)
3. Cut the insulation board to size with an X-acto knife.
Use the square to ensure you're cutting in a straight line.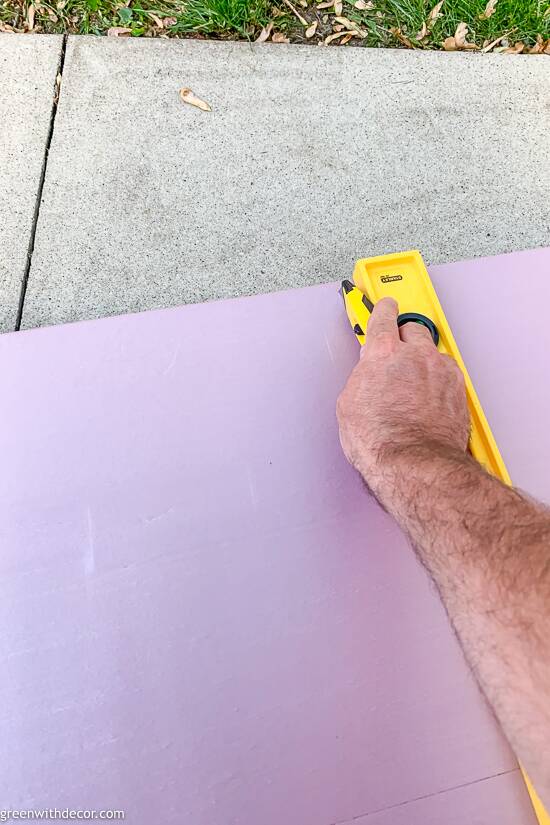 Cut however many pieces of insulation board you need to cover the parts of your garage wall where your car doors will hit.
4. Screw each piece of insulation board into your garage walls.
5. Screw each piece of foam pipe insulation into the 2x4s along your garage wall.
Keep in mind, you only have to do this on the boards where your car doors will hit – not on every one.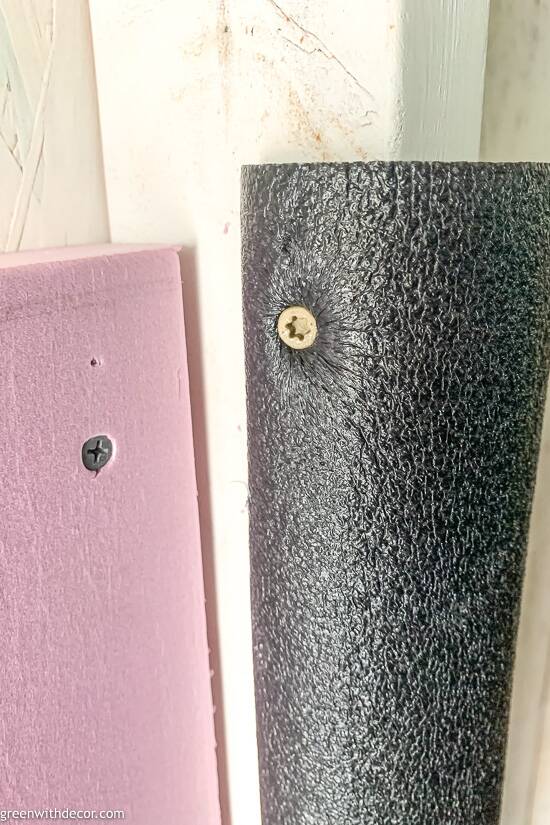 And that's it!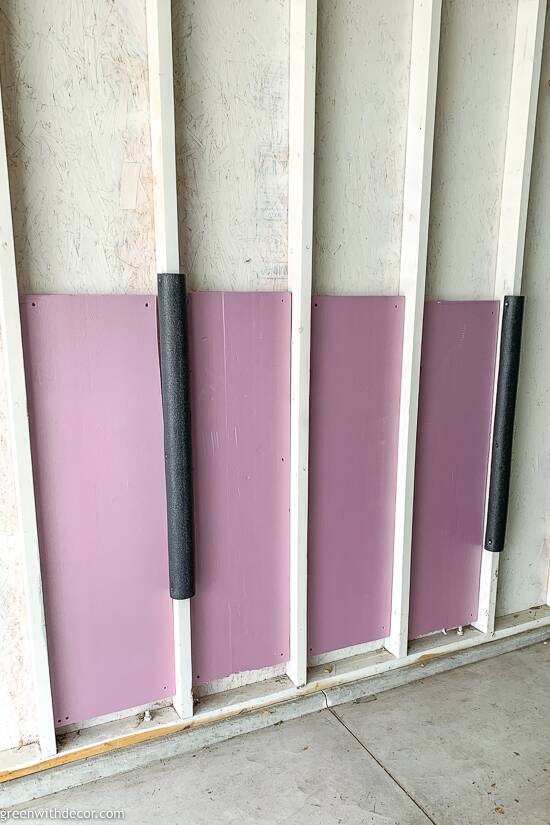 So simple, right?! We should have worked on this DIY car door protector for garage walls years ago.
Guess all the time at home is good for these little DIY projects.
Have any other garage projects you're knocking off your list?
If you want more DIY garage projects, check these out:
Remember to bookmark or pin this post if you want to save it for later!


Pin it!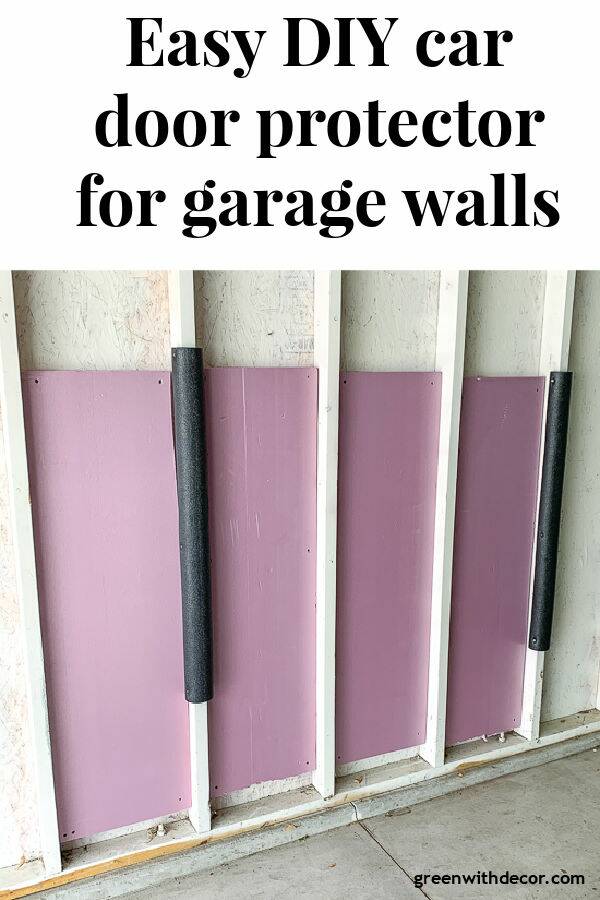 Want to read more posts like this?
Follow along: Get my emails | Facebook | Pinterest | Twitter | Instagram