Kalen and I took a little trip to Waco, Texas last week, and oh gosh, you guys, it was just too cool to see it all in person! I've been watching Fixer Upper forever and seeing Magnolia in person was so much fun.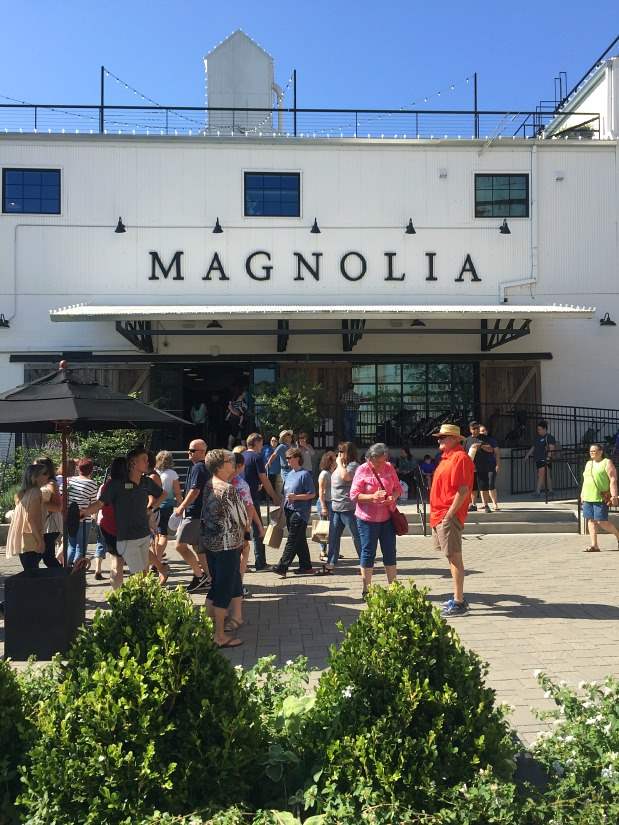 If you follow me on Instagram, you probably already saw a few of these pics in my Instagram Stories last week.
The grounds were just so pretty. You can tell they thought of every detail. The landscaping is GORGEOUS. There were pumpkins everywhere.
This post contains affiliate links. This means if you click the link and buy something, I may receive a small percentage of sales at no extra cost to you.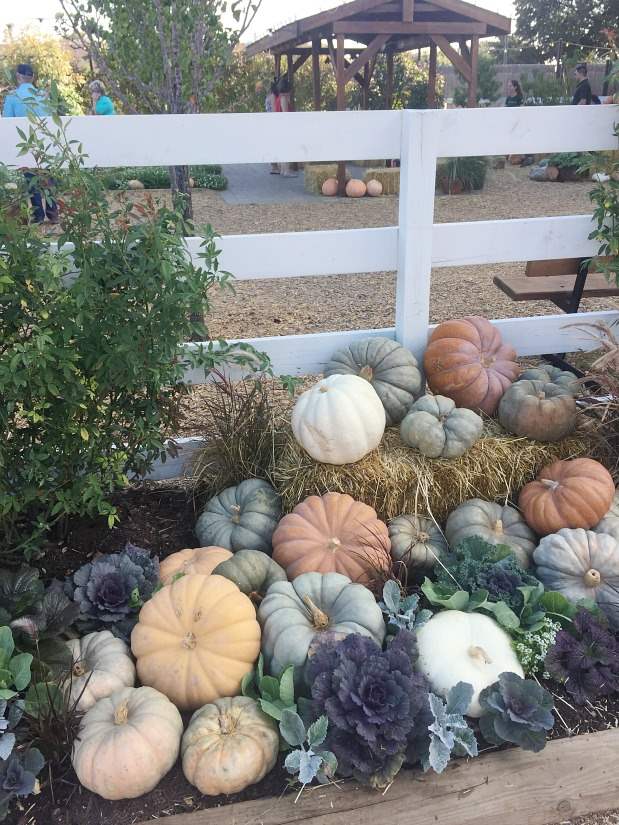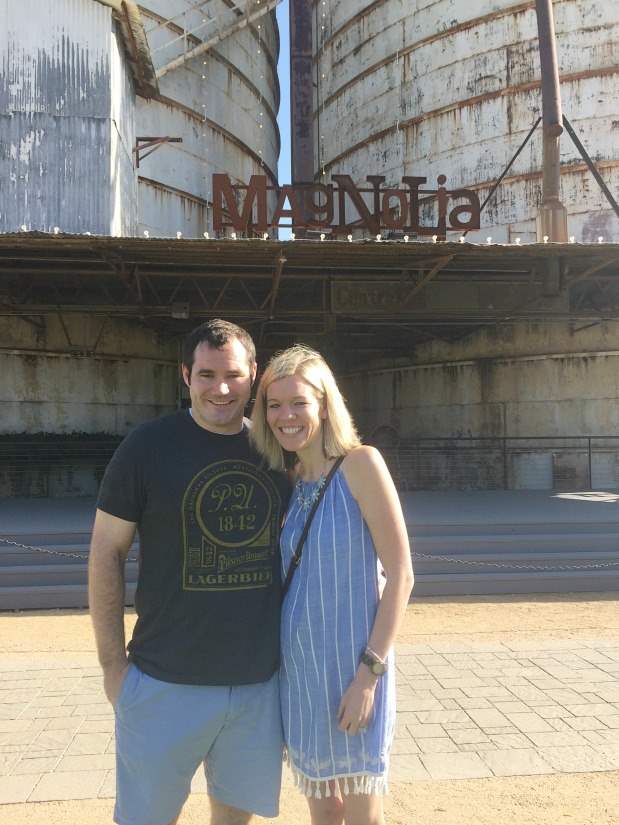 My outfit: Dress | Sandals | Wood watch
The store was fun to walk around. We walked around a few times because I just couldn't get enough.
And really, there is just so much to see, it's hard to take it all in on your first round. Everything was displayed so beautifully, you just know a lot of thought goes into how all of their products are set up.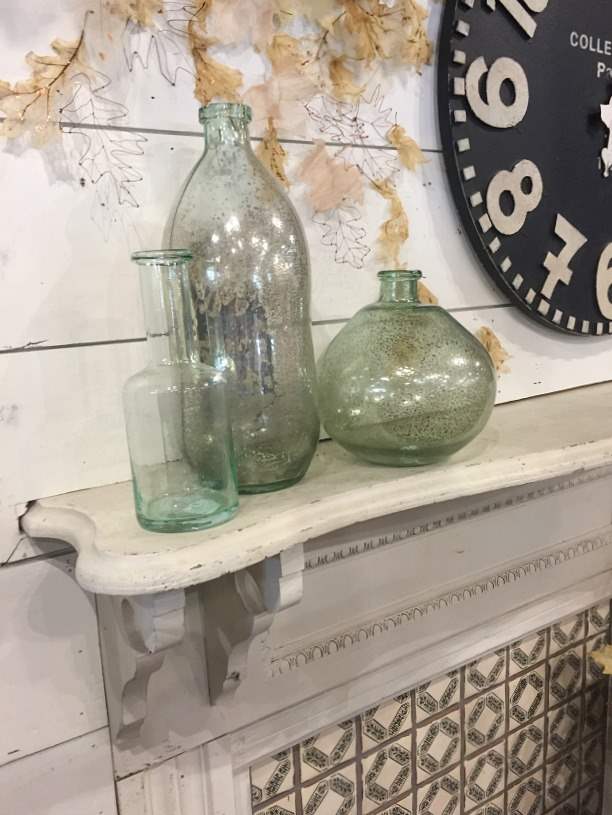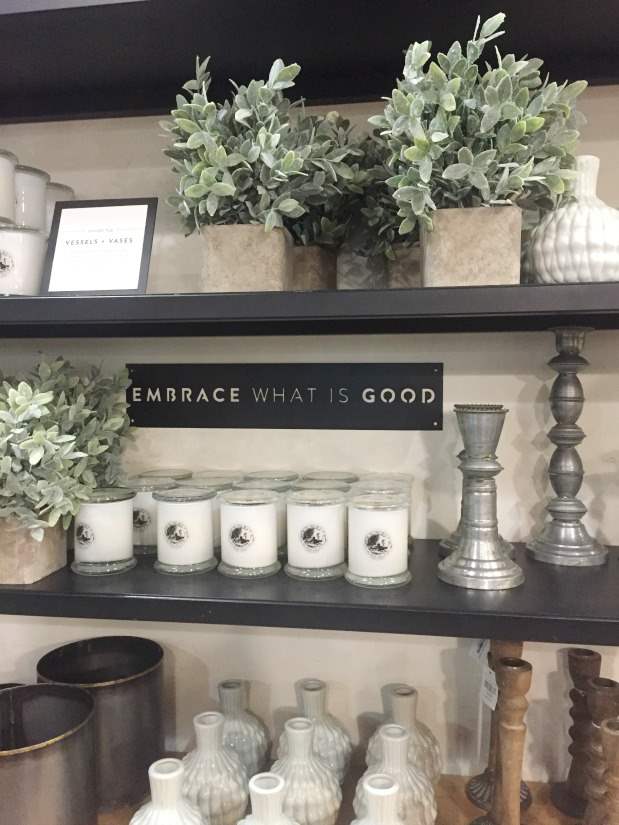 It's such great inspiration for styling shelves, setting up the dining table for a holiday and just mixing different textures in everyday decorating. I loved all of the wood, metal and glass.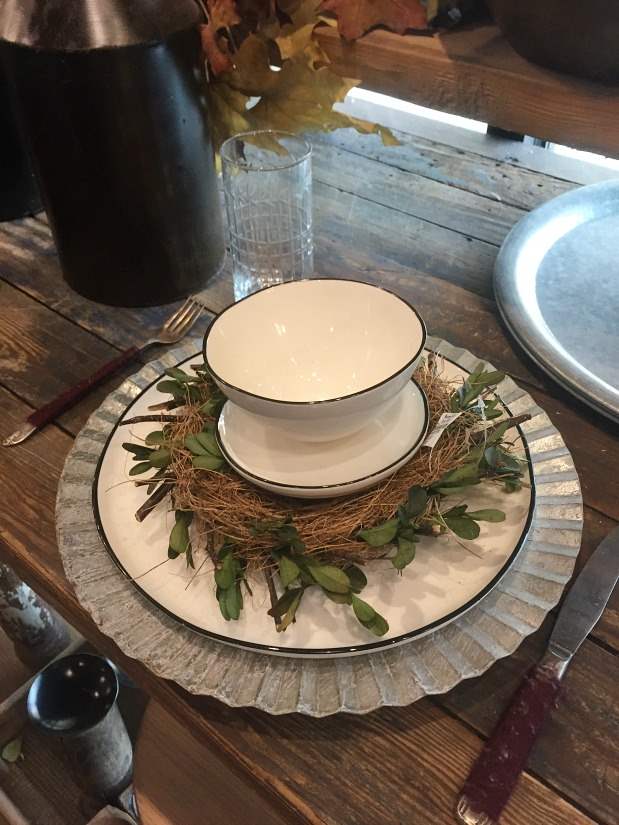 And the faux flower section was beautiful.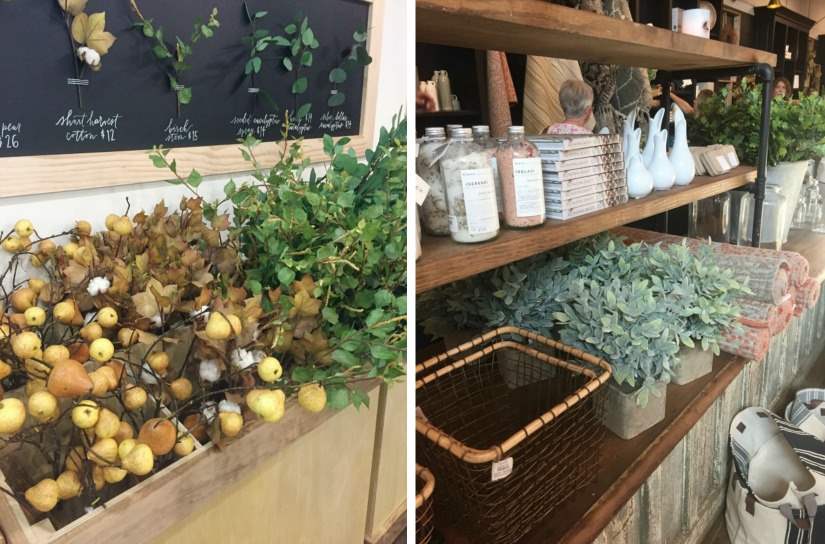 I like pieces of farmhouse style but obviously I'm not a 100% farmhouse girl, and I loved the displays.
It wasn't over the top farmhouse at all, just bits and pieces of it that almost anyone could incorporate into their home.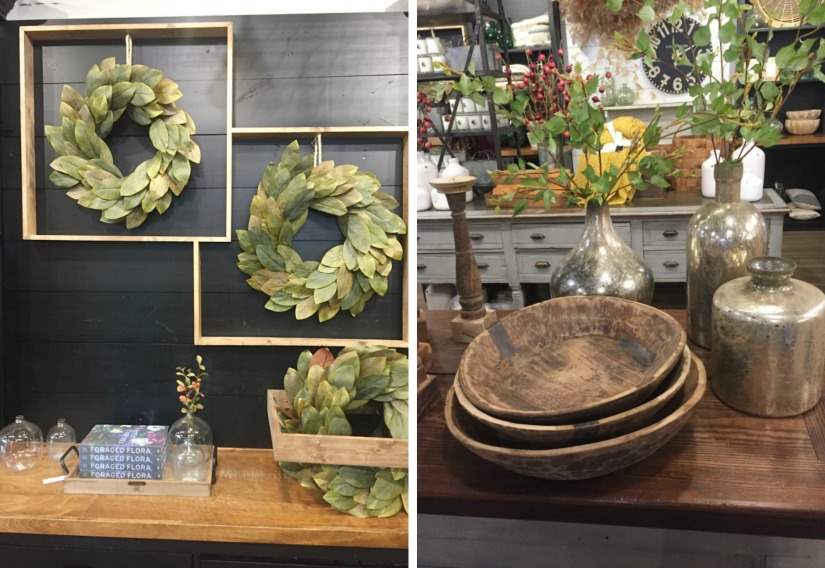 I pretty much wanted to buy everything but restrained myself.
I grabbed a few fun things like this green and white tea towel, this little green basket and this white vase. I'm not sure what to do with that green basket yet – thinking it would look great on the kitchen counter or my desk, but it was too cute to pass up.
Plus you know, it's Magnolia, I had to buy it!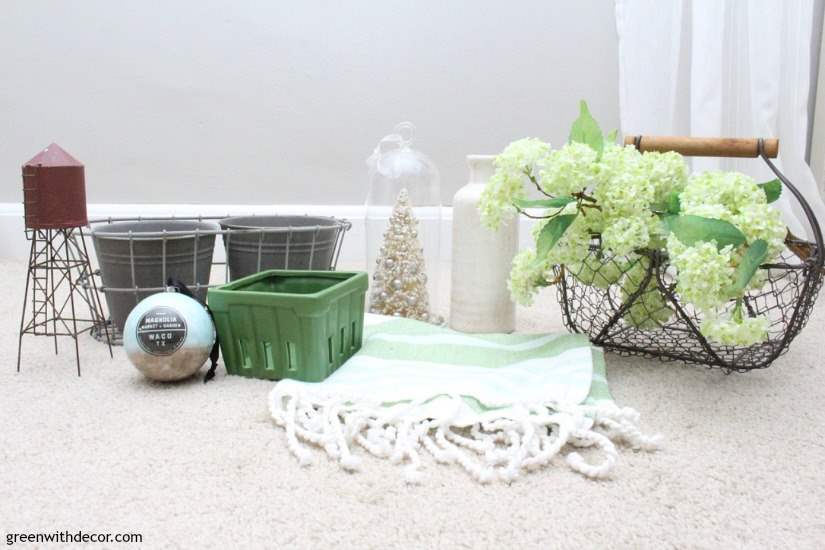 Isn't this green cabinet so pretty?! I just loved it!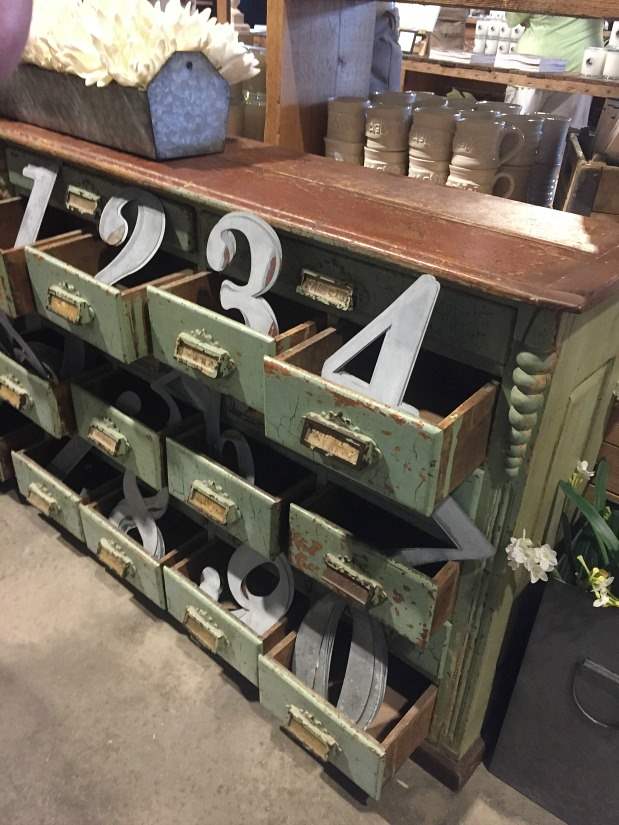 The back room is more of a warehouse type feel but still has beautiful displays.
Plus 'Chip's Corner' and a sale section which was a fun surprise. It seems like with the amount of visitors they have coming through, they'd have no problem churning through merchandise and no need for a sale section!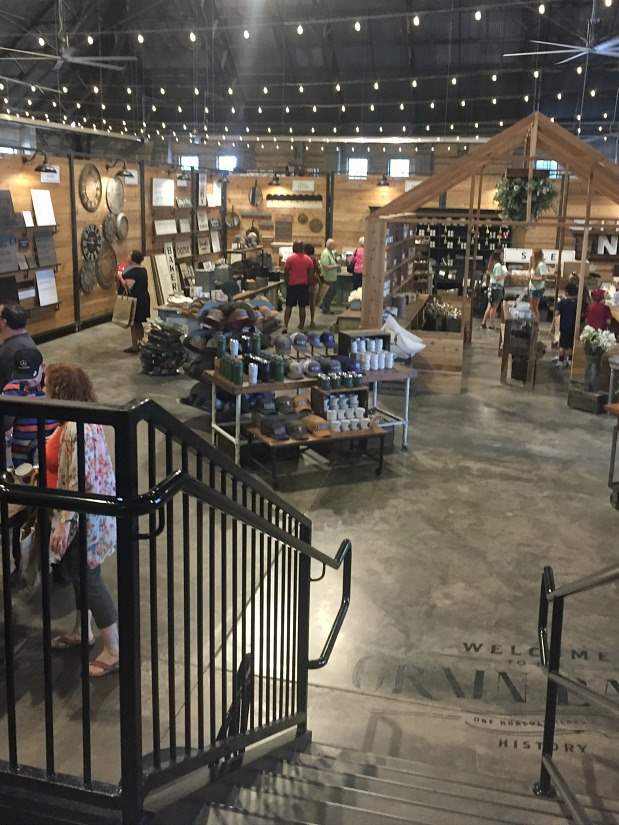 I snagged a metal planter, a metal farmhouse basket and some faux green hydrangeas (all pictured above). I'm telling you, the faux flowers there are ON POINT.
The girl next to me had a huge handful and then basically laughed at herself and said she was going overboard and probably didn't need to buy quite that many… it was funny. Totally felt her pain, I wanted to buy them all, too.
I also bought a Magnolia t-shirt, which seems touristy and usually isn't my thing, but again, Magnolia. I felt like I'd regret not getting one. (Regret might be a strong word here.)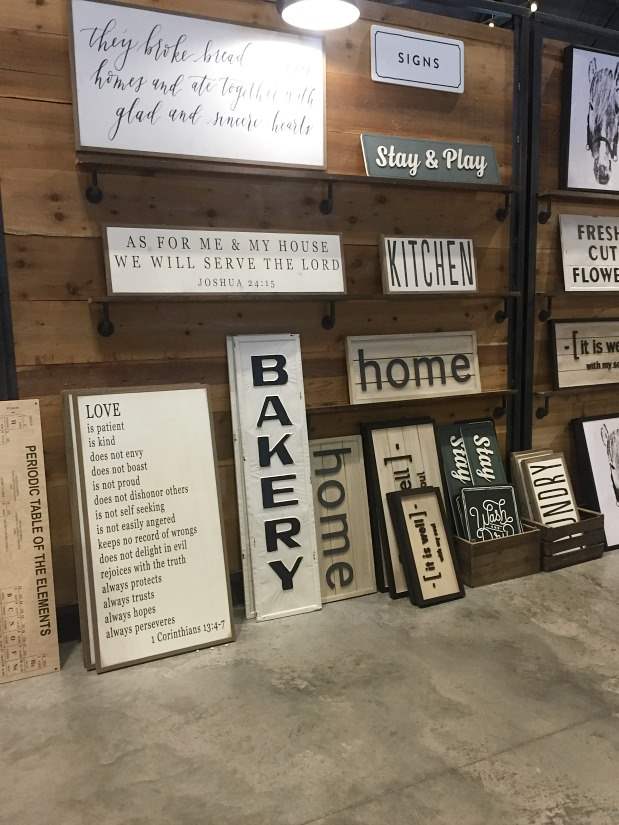 It was fun to see the new Magnolia paint line, too.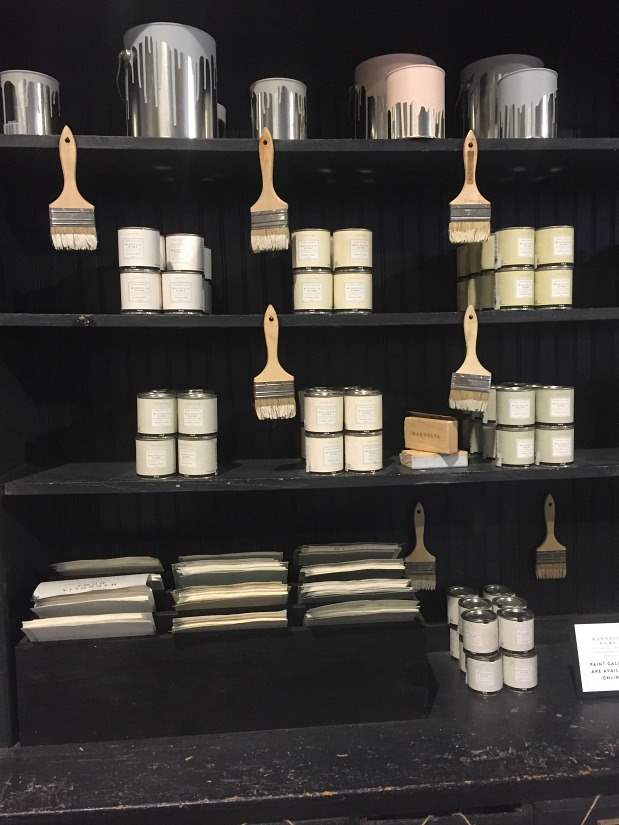 The little garden shop is too cute. It's pretty small but fun to walk through.
And again, the landscaping. It's just so good. There were a bunch of workers walking around clipping things and making everything look pretty. I wish they'd come home with us and whip our yard into shape.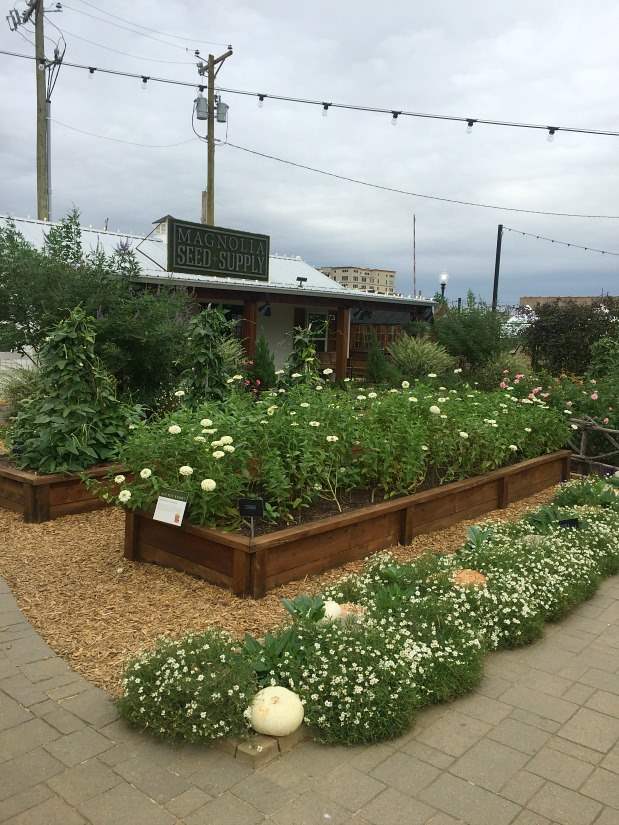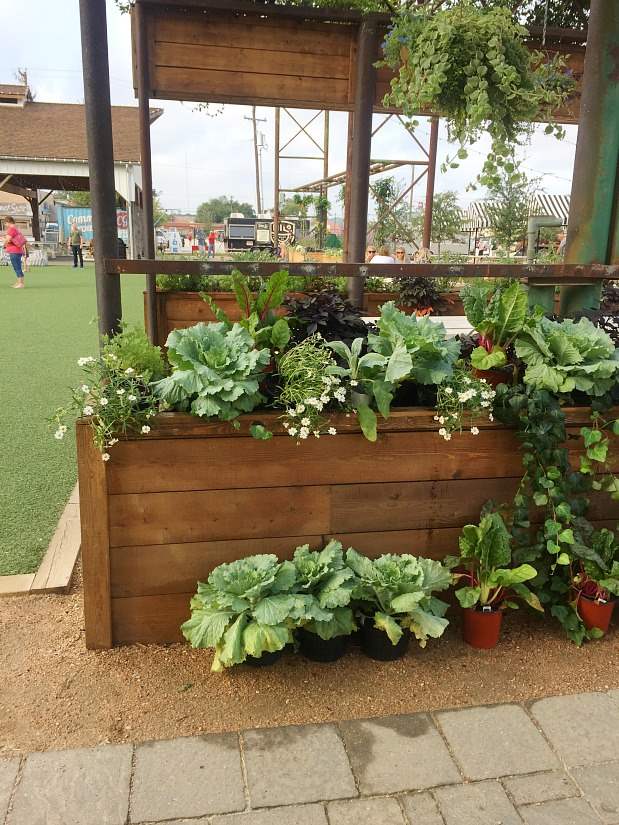 And how cute is this succulent planter? It totally reminds me of the furniture piece/TV stand I just painted.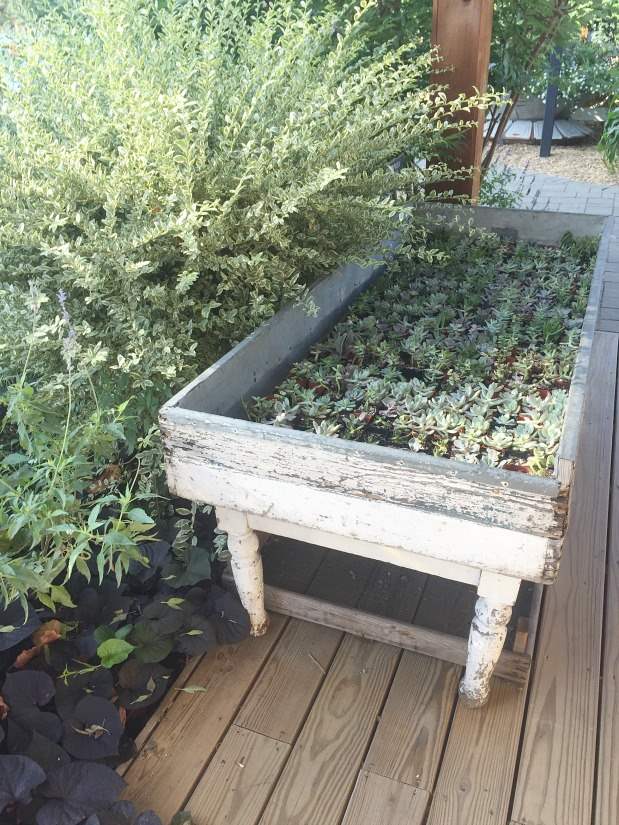 I always love seeing this little green car in everyone's Magnolia pics on social media, and it was fun to see it in real life!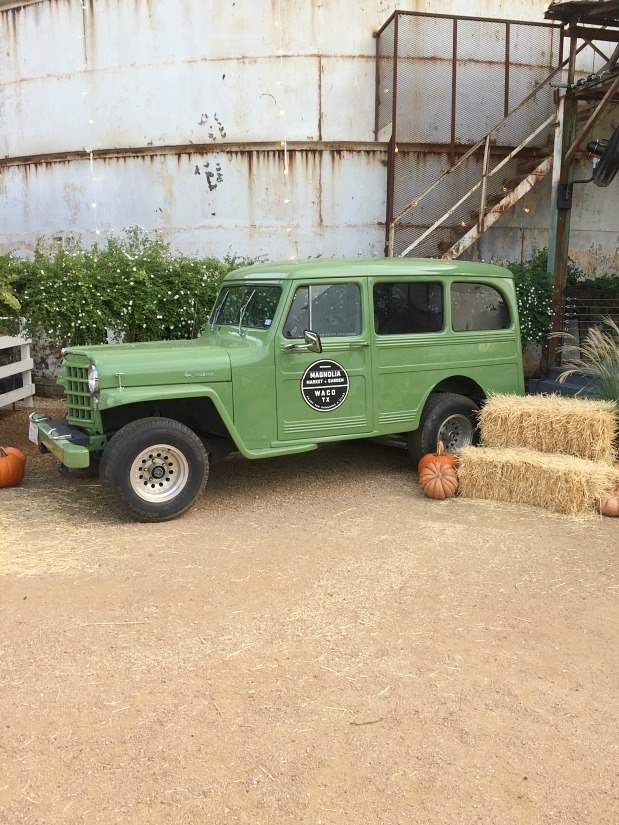 As for crowds, we were pleasantly surprised.
We were there on a Monday and a Tuesday, and I'd imagine the beginning of the week is probably better than the weekends but who knows. (I told Kalen when we planned this trip I didn't even want to attempt to go on Friday or Saturday.)
We got there just before 9 on Monday and there was a line to get in but nothing too crazy. It was crowded inside, but based on everything you hear about how crowded it always is, we thought it was great.
Plus everyone honestly is in such a good mood, it's just a good vibe. There are a million workers around to answer any questions and keep the checkout line moving, they definitely have a good system down.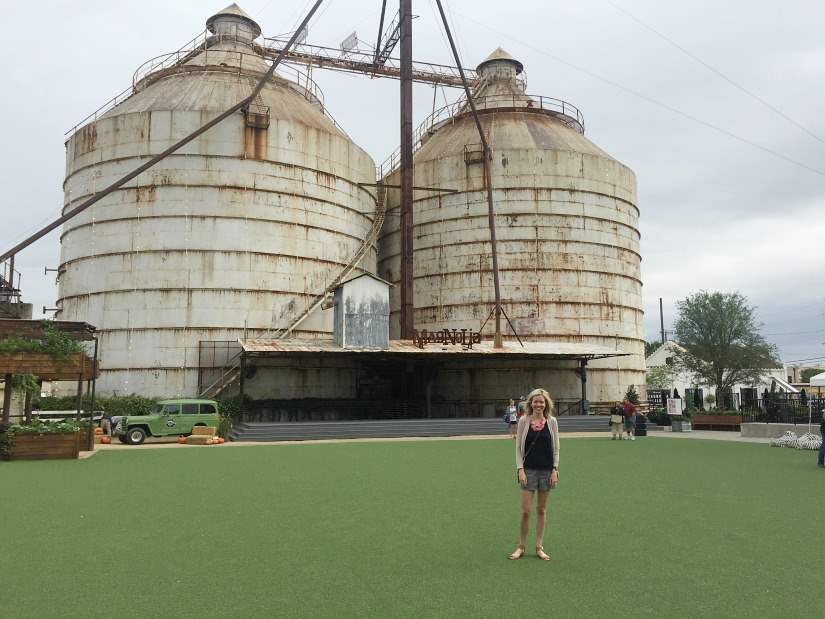 My outfit: Necklace | Sweater | Lace top | Shorts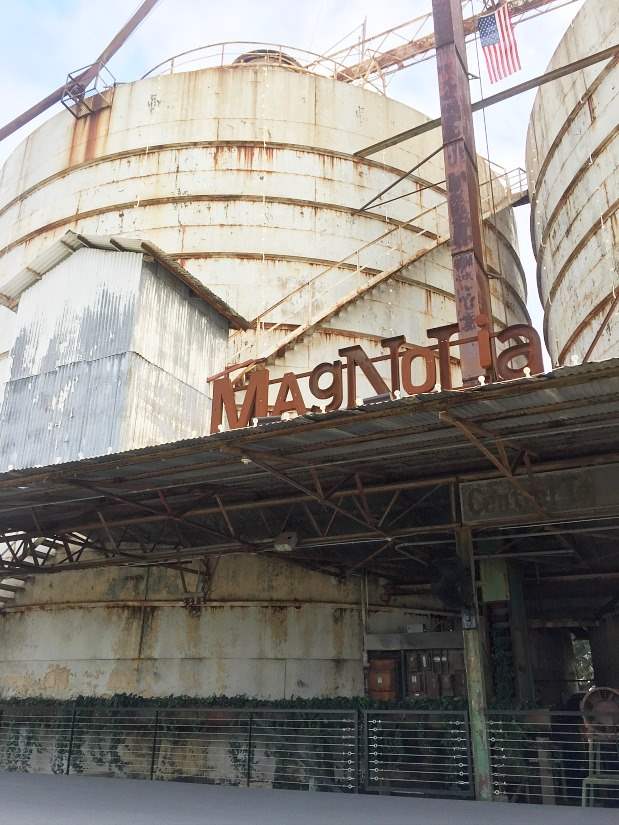 We went back Tuesday morning before leaving town, and it wasn't nearly as crowded, which made it all the more fun to walk around.
Silo-bration was also later that week so guessing it was kind of the calm before the storm. They were already setting up vendor tents out front.
They'd changed one of the displays over to Christmas stuff overnight so I'm glad we went back. We got an ornament (I love collecting ornaments from vacations!) and a cute little tree decoration (that Kalen picked out actually!).
Plus in their garden center, which, yes, we also walked through a second time, I picked up a mini water tower from the fairy garden section that we're going to pretend is for a Christmas village because that's what we'll be using it for. (Everything we bought is in that picture above if you want to see!)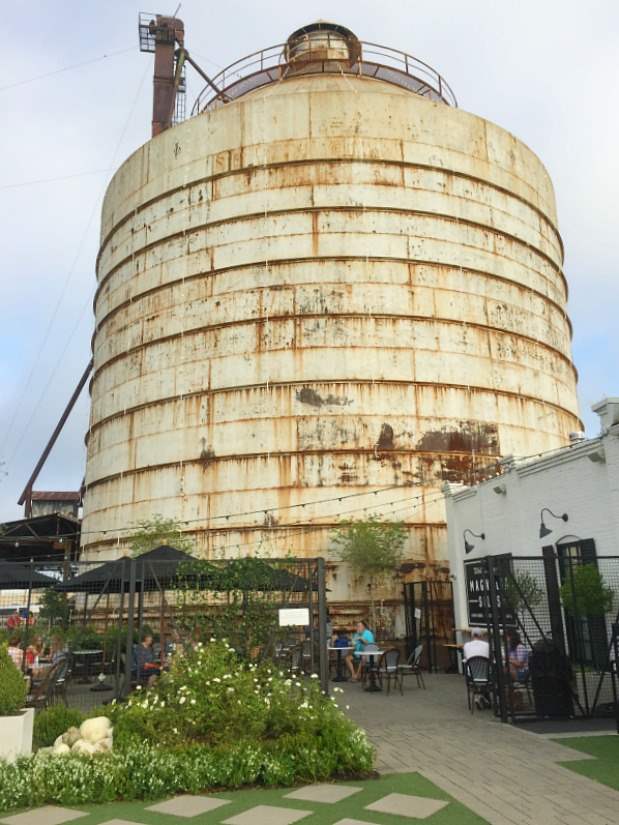 The yard was just as cute as it looks on TV. They have bean bags and Cornhole sets, which is perfect for keeping kids entertained while you shop.
There are also food trucks lined up all around, which would make for a good lunch.
We didn't end up trying any since we were there in the morning both days. (We found a few good restaurants while were in Waco – I talk other things to do in Waco here since this blog post is getting long already!)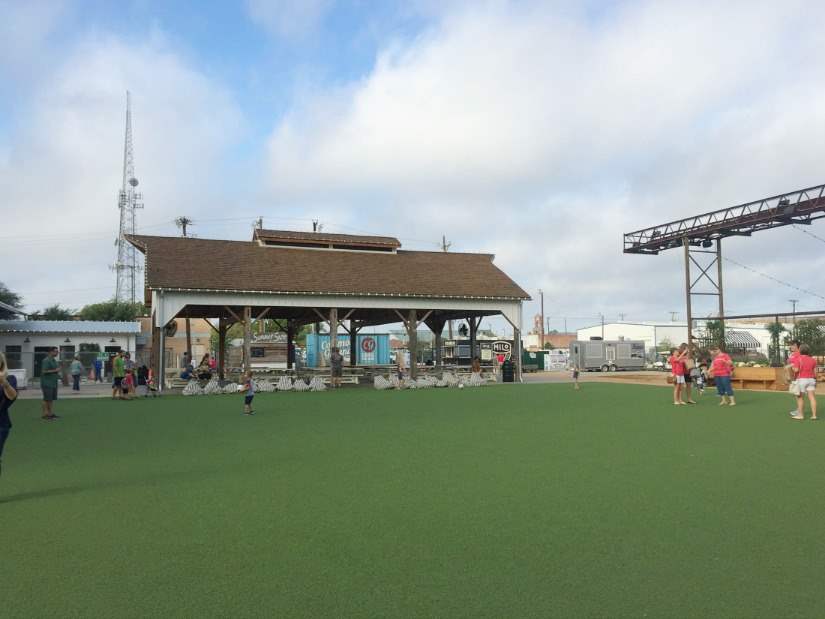 Plus we stopped by the bakery which, yes, is just as good as everyone says it is.
We had to wait in line for about a half hour the first day, but I mean I wasn't going all the way to Waco without trying a cupcake.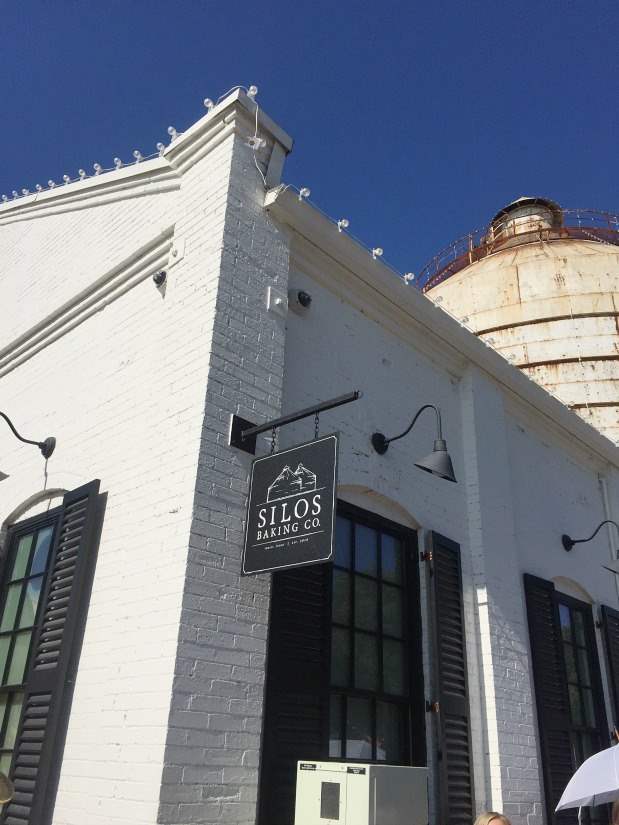 We didn't plan to go back again the next day since rumor is the bakery line is always long, but it was pretty short so we got sucked in again.

The bakery window boxes were gorgeous.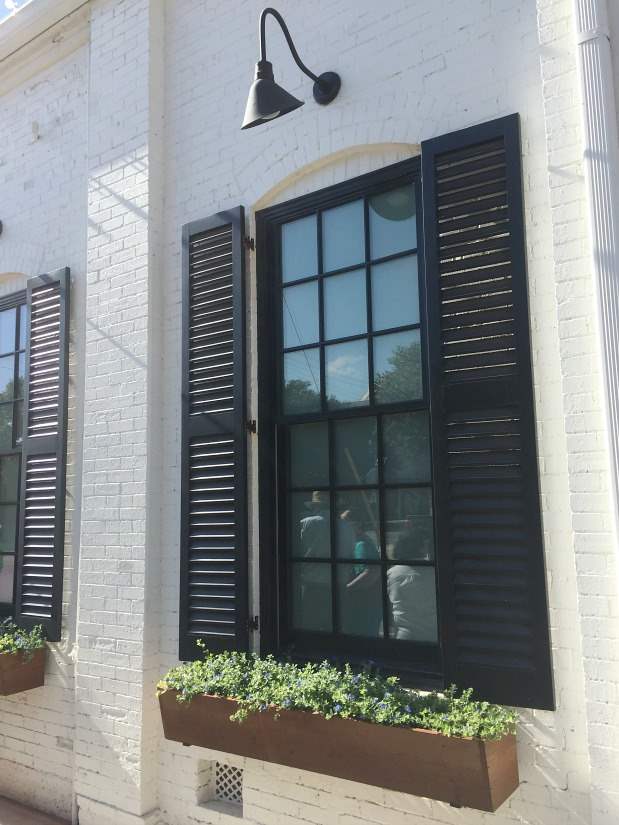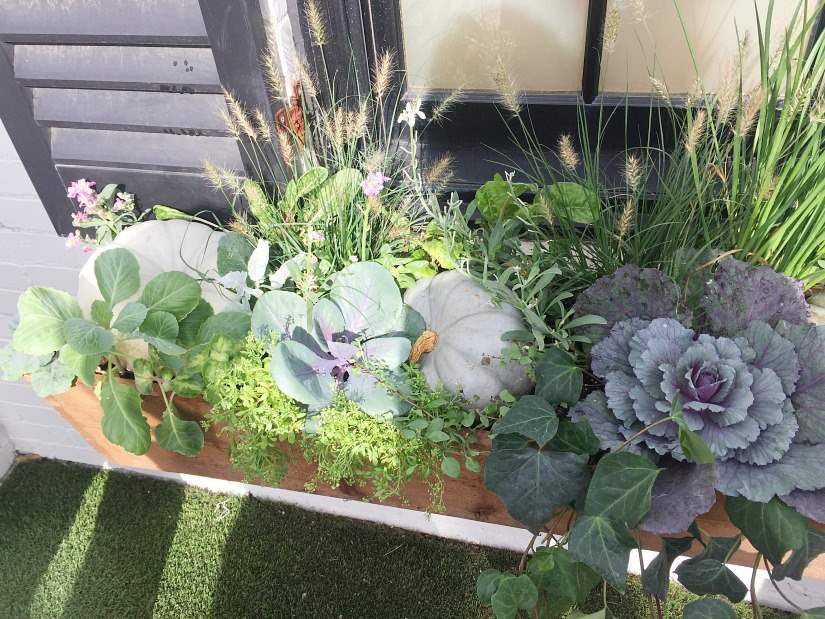 The bakery was just adorable.
It was fun to see it all in real life after seeing it get fixed up on TV. I loved the wood doors and wood floor. It was decorated beautifully.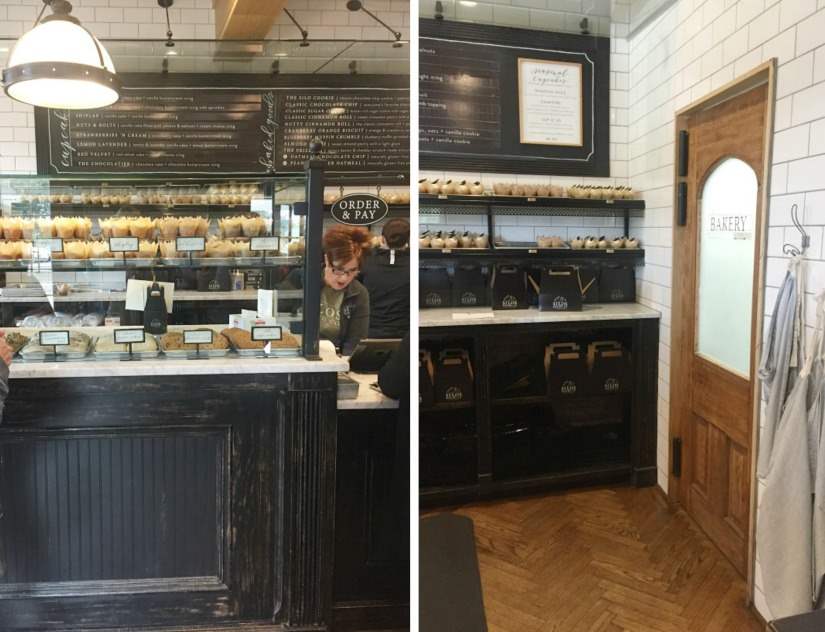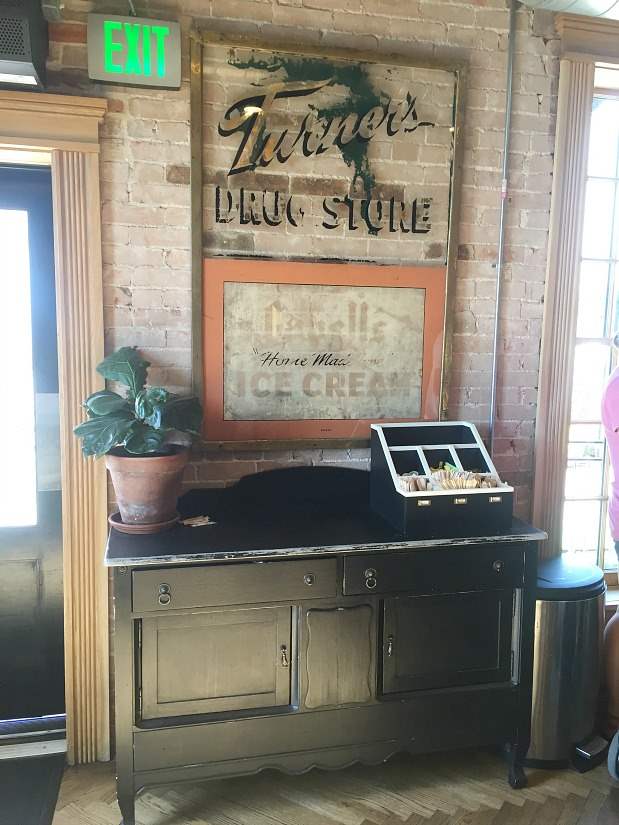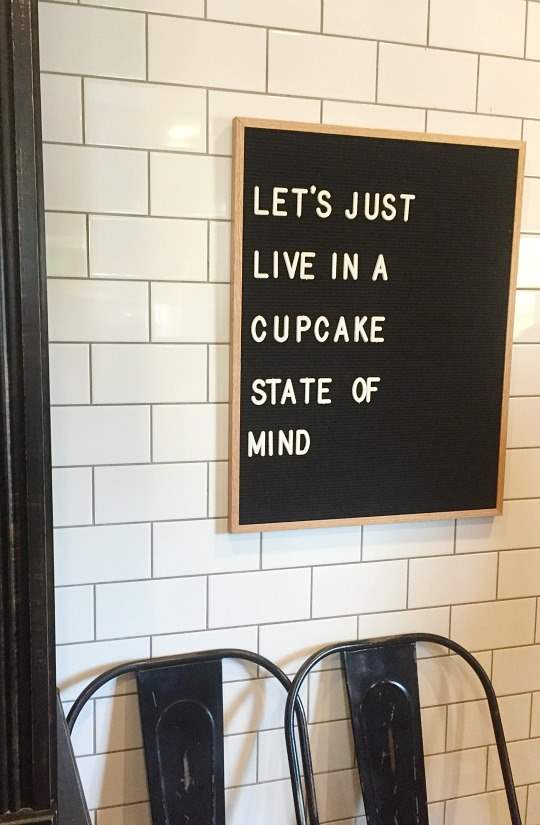 The bathroom was pretty, too, of course.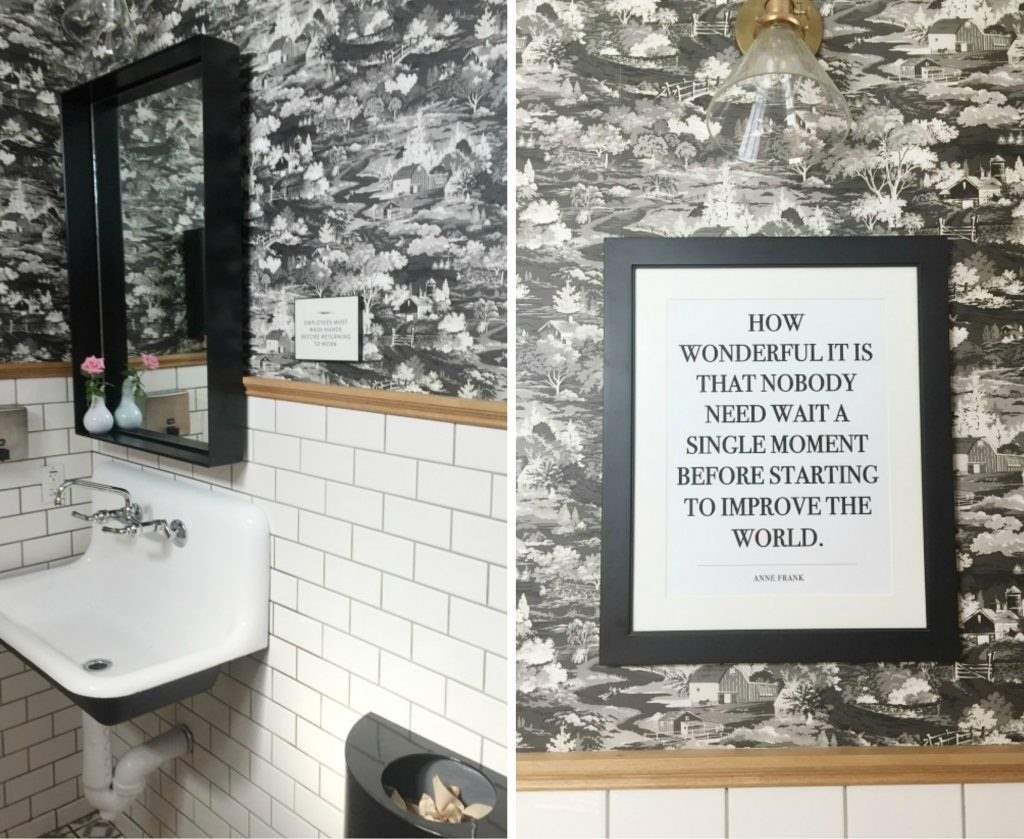 Between the two bakery trips, we got the Shiplap (I had to!), Chocolate and Lemon Lavender cupcakes, the sugar cookie and the Prized Pig biscuit – everything was delicious.
Obviously we didn't eat all that in one sitting.
We had a few treats on the road trip home, which I would highly recommend especially if you have a long drive. Or even if you don't, just get extras so you can have another treat the next day.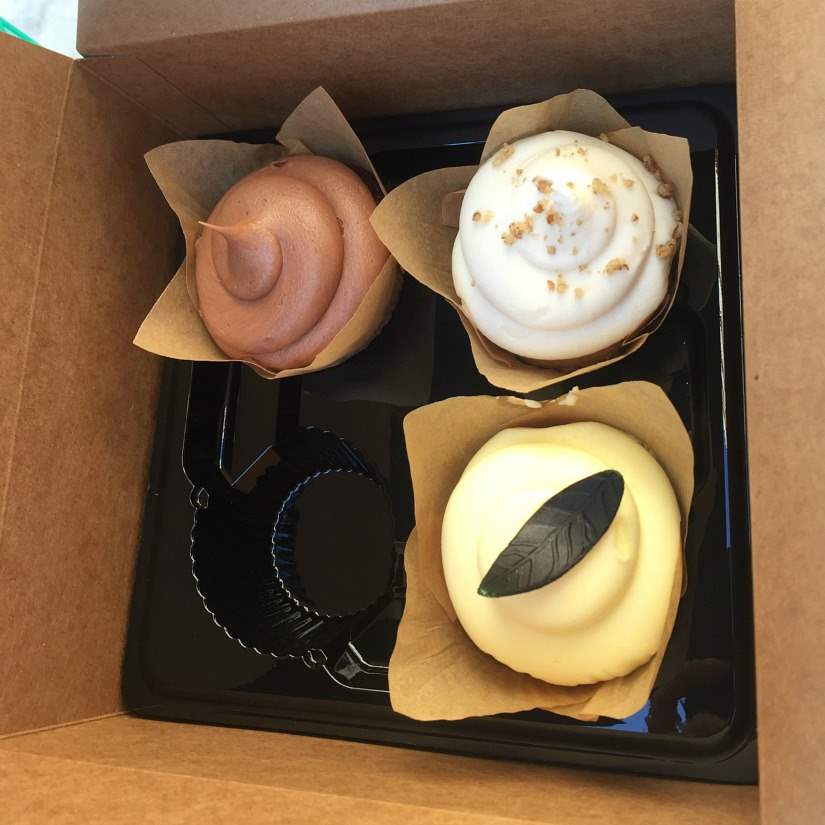 I'm sure some of you who also live far away are wondering if it's worth the trip and honestly, that's a hard one to answer.
For us, it totally was, and I'm so glad we we went. It really depends how far away you are (and how much you like or dislike traveling) and how big of a Fixer Upper fan you are.
Waco was on my bucket list at some point, and Kalen said he'd go with me because he's awesome. 🙂
We're kind of just used to road trips at this point, plus we tied it into the Cowboys/Packers game. (We've been to Dallas before so this time it was just a quick stop for the game.)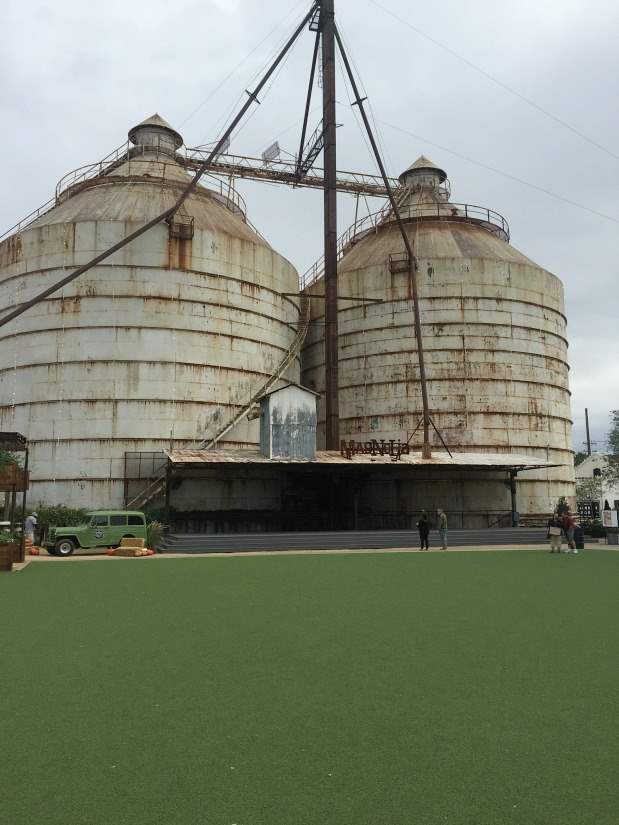 If you're a big fan of Chip and Joanna, it's really fun to see it all in real life, and it's fun to walk around the shop and get ideas for decorating your own home.
Plus I just thought it was really inspiring to see what they've built. It's amazing to think of all they've accomplished in the past few years.
If you haven't read the Magnolia book yet, it's a fun afternoon read and gives you good insights into how they got started, where they came from and who they were before HGTV found them. It's a cool story, and I'd definitely read it before you go (or just if you're a fan of theirs!).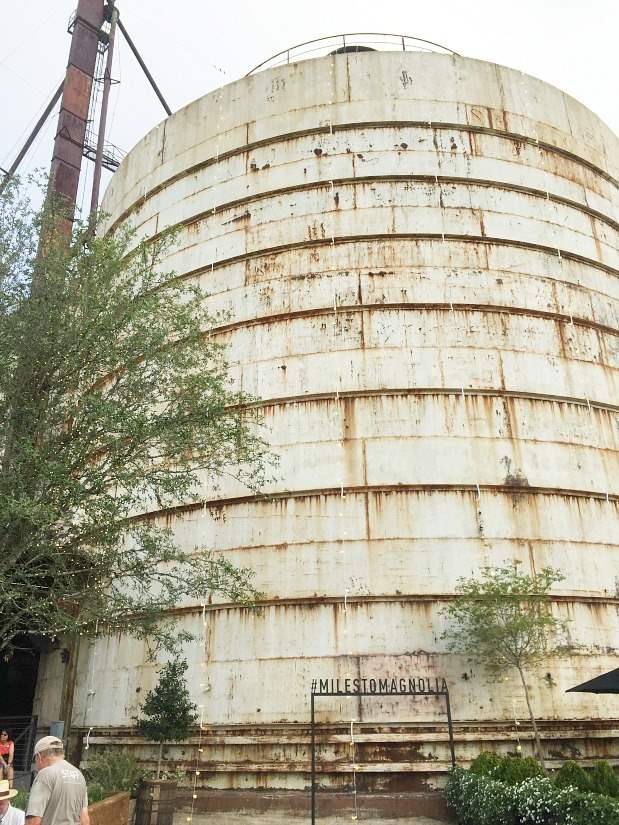 Whew, this blog post got so long! Hopefully you enjoyed my ramblings and million photos. It was such a fun trip!
Have you been to Magnolia Market or are you planning a trip?
I'm thinking we'll plan another trip someday. It was too inspiring to never go back! If you're planning a trip, be sure to check out my post on things to do in Waco, too!
Remember to bookmark or pin this post if you want to save it for later!


Pin it!


Want to read more posts like this?
Follow along: Get my emails | Facebook | Pinterest | Twitter | Instagram