Painting wood furniture is easy. Just follow the steps in this DIY tutorial for how to paint a TV stand.
We're back at my parents' with another furniture painting project today! My mom is often my furniture painting partner in crime so it only makes sense.
Doesn't their TV stand look white and bright and awesome now?!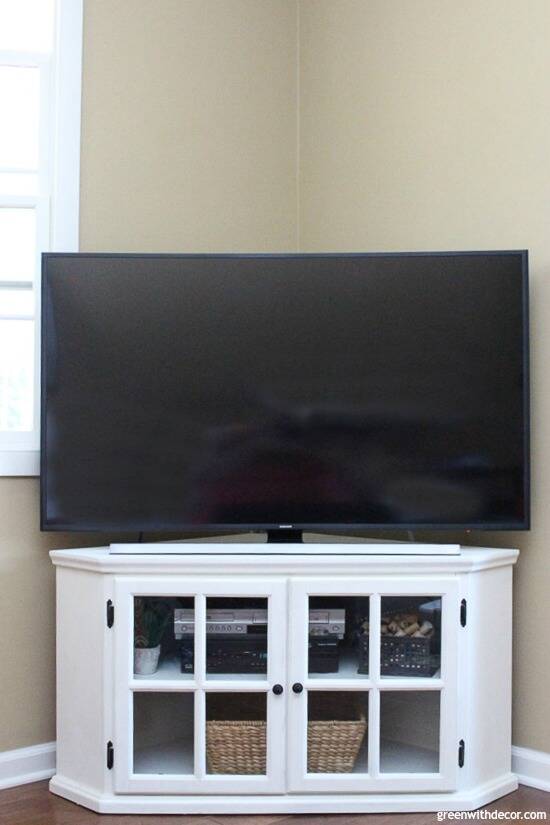 It started as dark wood: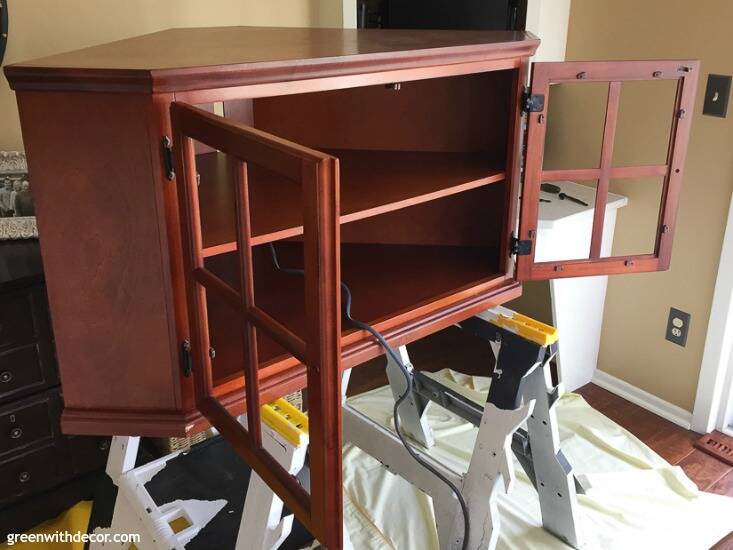 Like anything, they were just ready for a change! I love what white paint can do for furniture – and painting wood furniture is so easy!
It's funny. we used to have so much dark furniture, and I've been painting a lot of it white in the past few years to brighten up different rooms in our house. My mom has been doing the same.
This post contains affiliate links. This means if you click the link and buy something, I may receive a small percentage of sales at no extra cost to you.
Supply list for painting wood furniture:
How to paint a TV stand:
1. Remove the hardware and doors.
I think it's easier to keep the hinges and screws from each door in separate resealable bags – then you know everything for each door stays together.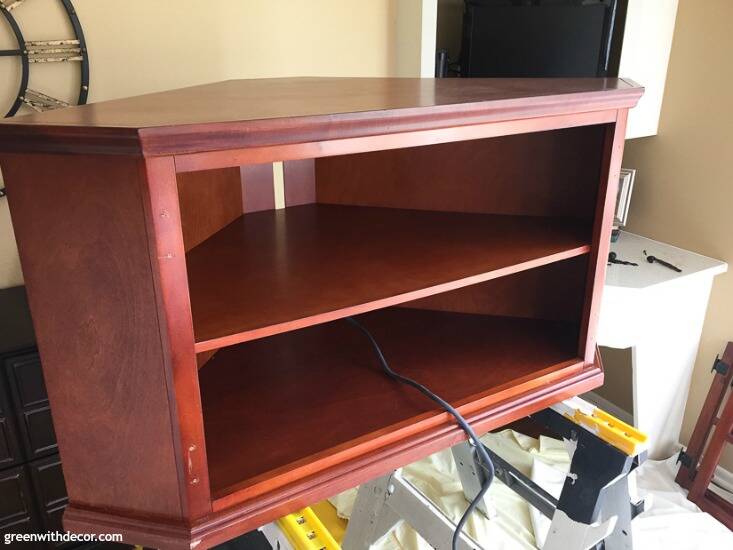 2. Clean your TV stand.
Get rid of any dust or dirt with a damp cloth.
3. Fill in any holes or scratches with wood filler (if needed).
Since this was still a relatively new piece (not one of my side-of-the-road finds), we didn't have to worry about this step.
If you want more on this step, check out this post on how to give a beat-up piece a furniture makeover.
4. Paint your TV stand and the doors!
Shake and stir your paint before using it. Then apply the paint in the same direction as the wood grain.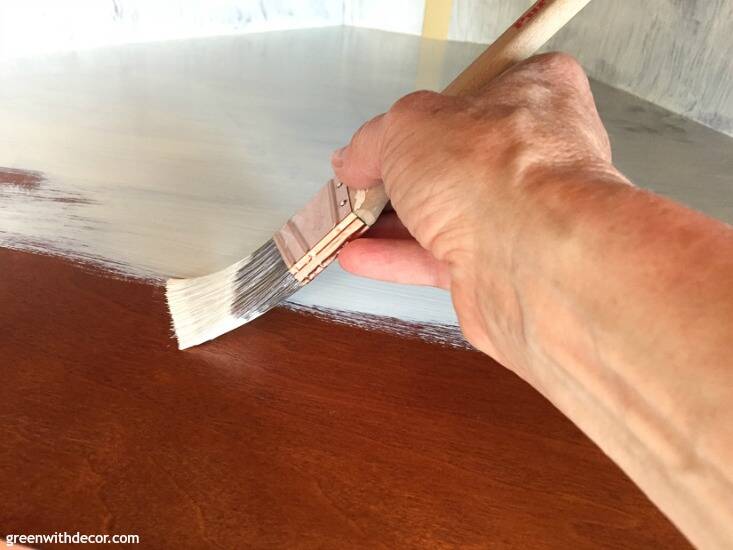 It was awesome to use sawhorses for this piece so we weren't crouching over painting, but obviously that's up to you!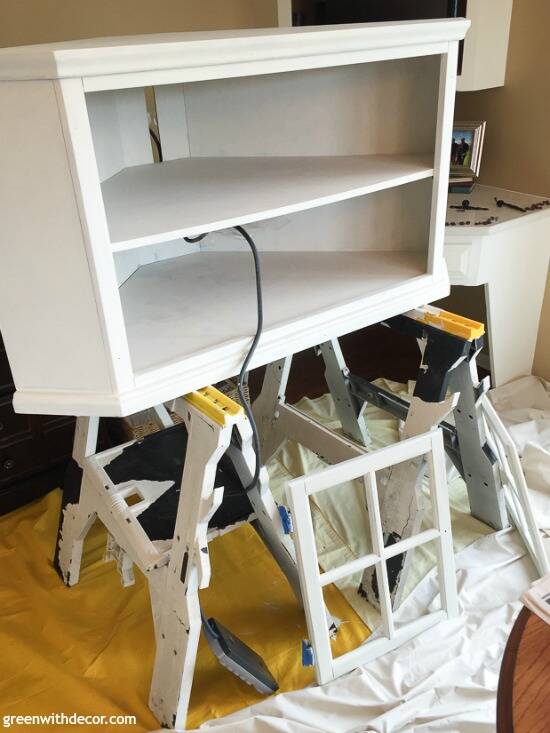 Let the paint dry overnight, then paint a second coat. With clay paint, the second coat always looks so much more saturated and makes such a difference when painting wood furniture.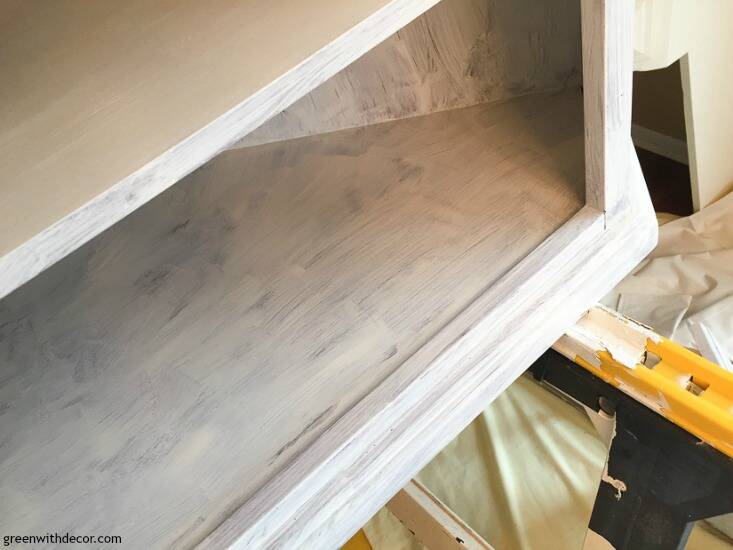 Let the paint dry for 24-28 hours.
5. Wax your painted TV stand and the doors.
Swirl your wax brush in the wax, and apply the wax to your TV stand in a circular motion.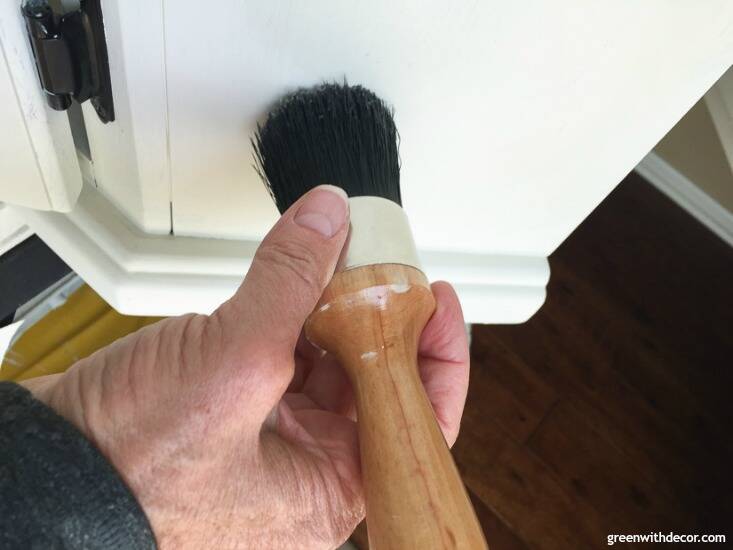 Then use a clean, lint-free cloth to buff off any excess wax.
I like using Natural Wax because it doesn't change the color of the painted piece.
Wax has to be reapplied every 6-12 months. With something like a TV stand, you can lean on the longer side of that since you'll really never touch it (or put anything on it after you have the TV in place).
6. Put the hardware and doors back on your TV stand.
(You can also put the doors back on before you wax while you're in the waiting period – just make sure the paint is dry first and that you're careful not to scratch your piece since it's not sealed yet!)
Sometimes (especially with old furniture pieces), I buy new hardware, but the hardware on this TV stand was in good shape so we just put it back on.
And that's it! Easy steps to a pretty painted TV stand.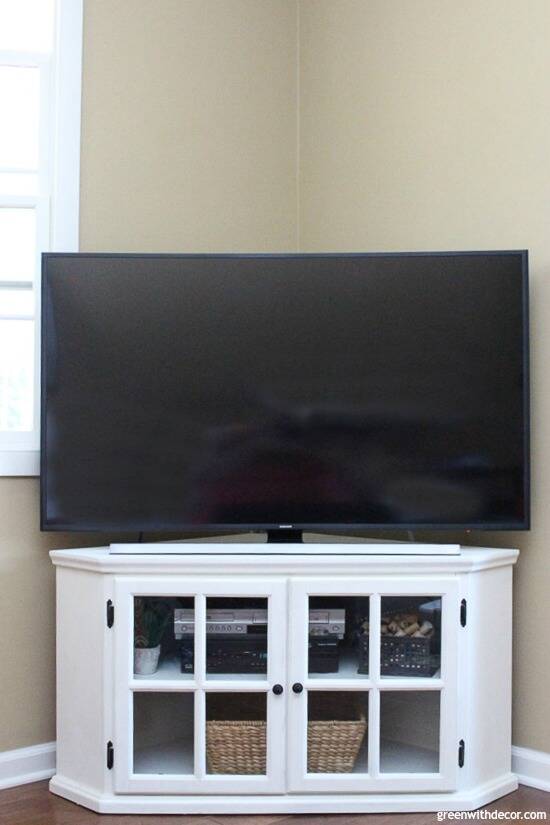 Have any plans to paint a TV stand? Or any other furniture pieces? It's addicting once you start!
For more furniture makeovers, check these out:
Remember to bookmark or pin this post if you want to save it for later!


Pin it!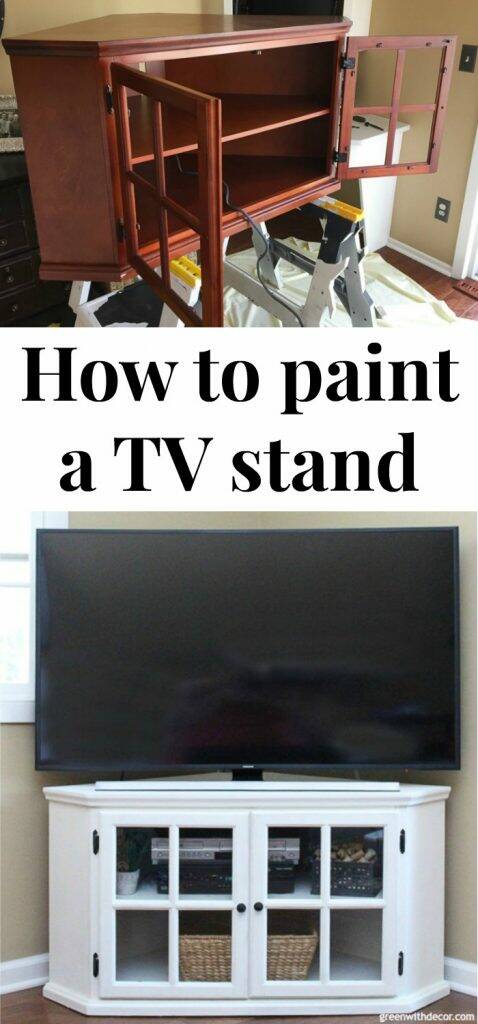 Want to read more posts like this?
Follow along: Get my emails | Facebook | Pinterest | Twitter | Instagram