My mom and I got to meet the Property Brothers!! They were awesome.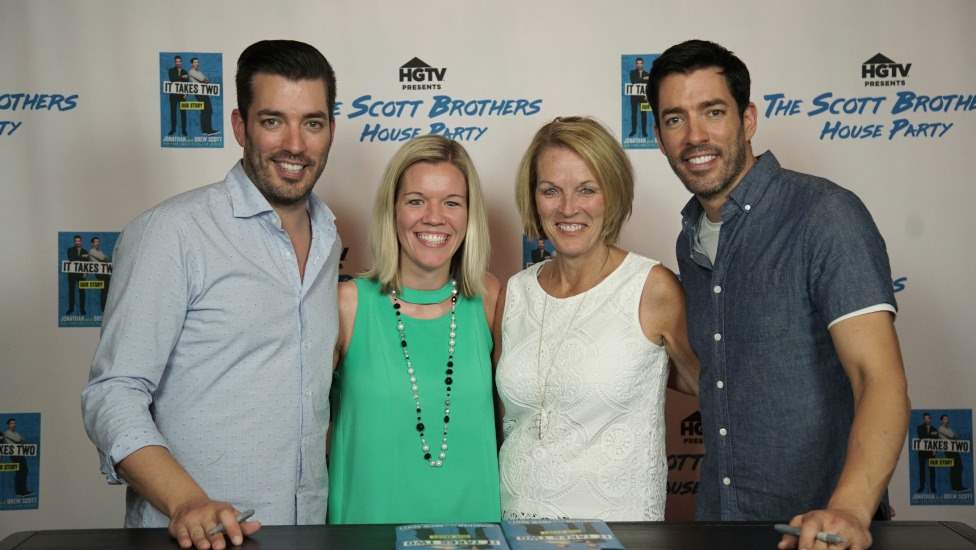 This post contains affiliate links. This means if you click the link and buy something, I may receive a small percentage of sales at no extra cost to you.
When Jonathan and Drew Scott (aka the Property Brothers) launched their new book, It Takes Two: Our Story, they did a House Party book tour around the country.
They came to Milwaukee and shared some fun design and renovating do's and don'ts, and funny behind-the-scenes moments from their various TV shows.
They were great on stage – really funny and personable.
Plus some audience members submitted room photos beforehand, so the brothers gave some design and renovation advice that was fun to hear!
Of course, my favorite part was getting to meet them after the show! 🙂
For more HGTV fun, read about the time I met Nicole Curtis or the time I met Clint Harp.

Want to read more posts like this?
Follow along: Get my emails | Facebook | Pinterest | Twitter | Instagram