Disclosure: Scott Brothers Entertainment is providing the tickets to the The Scott Brothers House Party. All opinions and love of HGTV are 100% mine.
Update from the original blog post: Meeting the Property Brothers was awesome!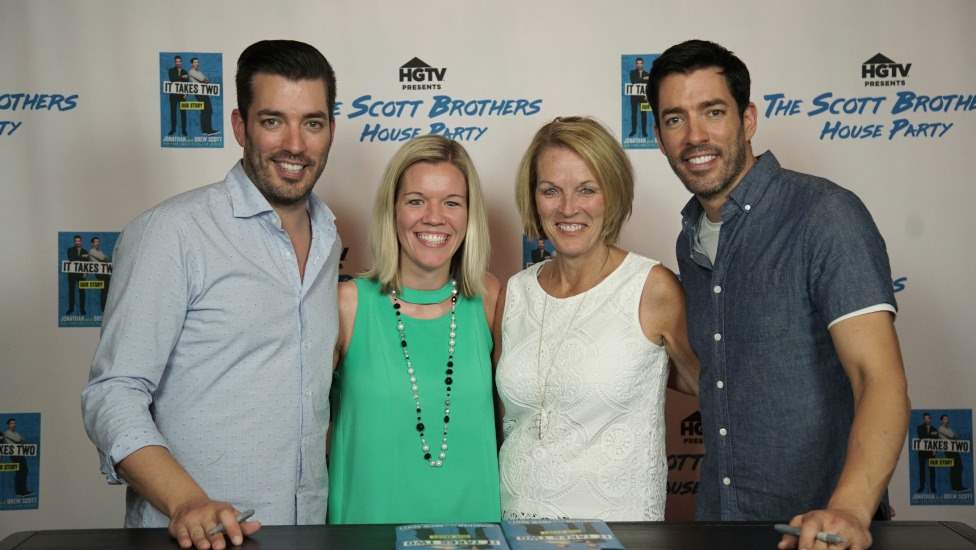 This page contains affiliate links. This means if you click the link and buy something, I may receive a small percentage of sales at no extra cost to you. 
I have a fun surprise for my fellow HGTV fans!
You may or may not have heard that Jonathan and Drew Scott (aka the Property Brothers) launched a new book yesterday, It Takes Two: Our Story.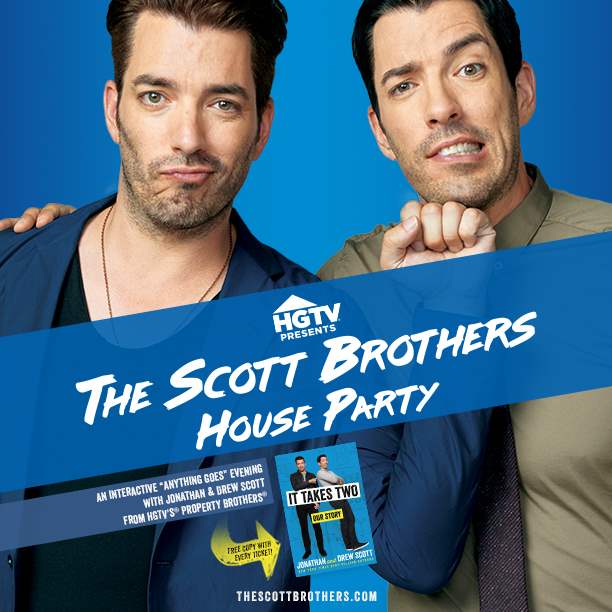 To celebrate, they're traveling the country this month with The Scott Brothers House Party tour, Jonathan and Drew will share their do's and don'ts, what they've learned as entrepreneurs and some fun moments that never made it on TV. Plus there are door prizes and impromptu design consults. The tour is coming to the Riverside Theater in Milwaukee on Thursday, Sept. 14th.
**Giveaway** (Giveaway is now closed)
Guess what, Milwaukee area friends? I have two tickets to the Milwaukee event plus a copy of their new book to share with one lucky winner!
Click here to head to Instagram to enter the giveaway! Giveaway ends at 12:00 p.m. CT on Sunday 9/10/17. Winner will be announced on Instagram Sunday evening.
If you don't want to wait, or if you live in another city the Scott brothers are visiting, use code M10 to get 10% off event tickets for any of the 11 cities. See them all at www.thescottbrothers.com/houseparty.
Good luck!
For more HGTV fun, read about the time I met Nicole Curtis here or the time I met Clint Harp here.

Want to read more posts like this?
Follow along: Get my emails | Facebook | Pinterest | Twitter | Instagram | Google+