I don't have a decorating idea or DIY project to share today, but I do have a really fun story!
I got to meet Nicole Curtis on Sunday. Yes, that Nicole Curtis!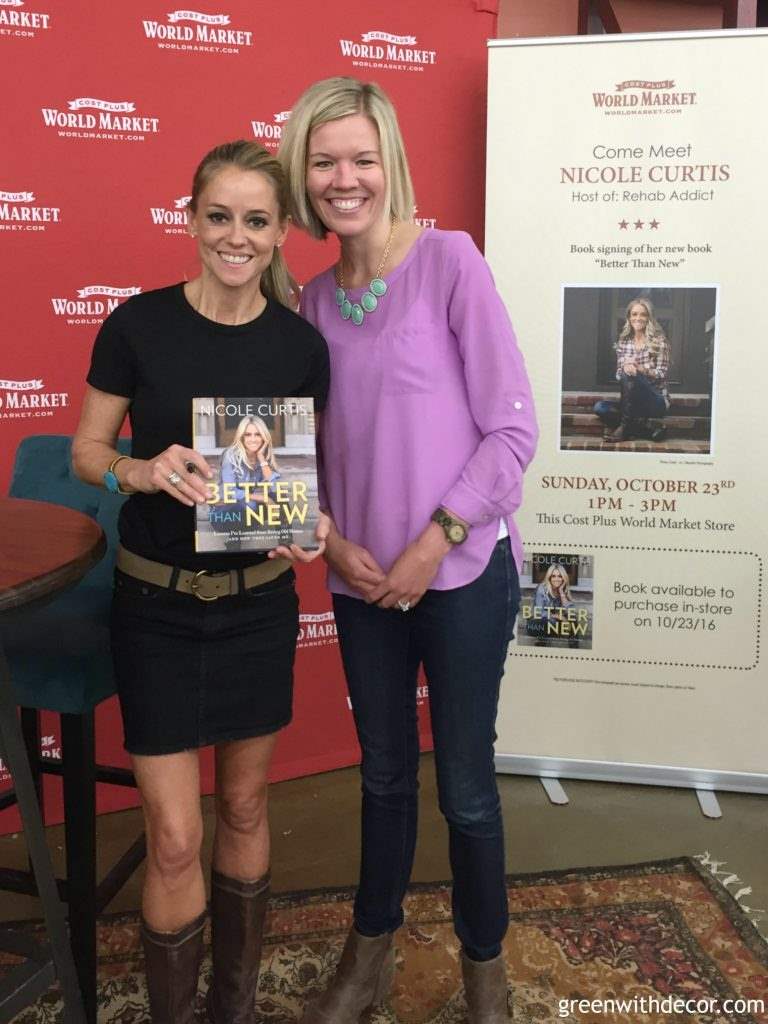 It was such a fun day!
World Market emailed a handful of bloggers in the Milwaukee/Chicago area to tell us that Nicole (I'm going to pretend we're on a first name basis) would be at their store in Evanston, Illinois on Sunday for a book signing, and a few bloggers were welcome to attend for a special blogger event, too!
Of course I RSVPed immediately! I love seeing how Nicole takes old houses and transforms them, and I was OBSESSED with the HGTV show Beach Flip last summer that Nicole was on.
The event was a lot of fun. I mean an afternoon of chatting with other bloggers, shopping around World Market (I always want everything whenever I go in there!) and getting to hang with Nicole, what's better than that?!
Oh, and the store even had a wine tasting going on at the same time. These event planners know what they're doing!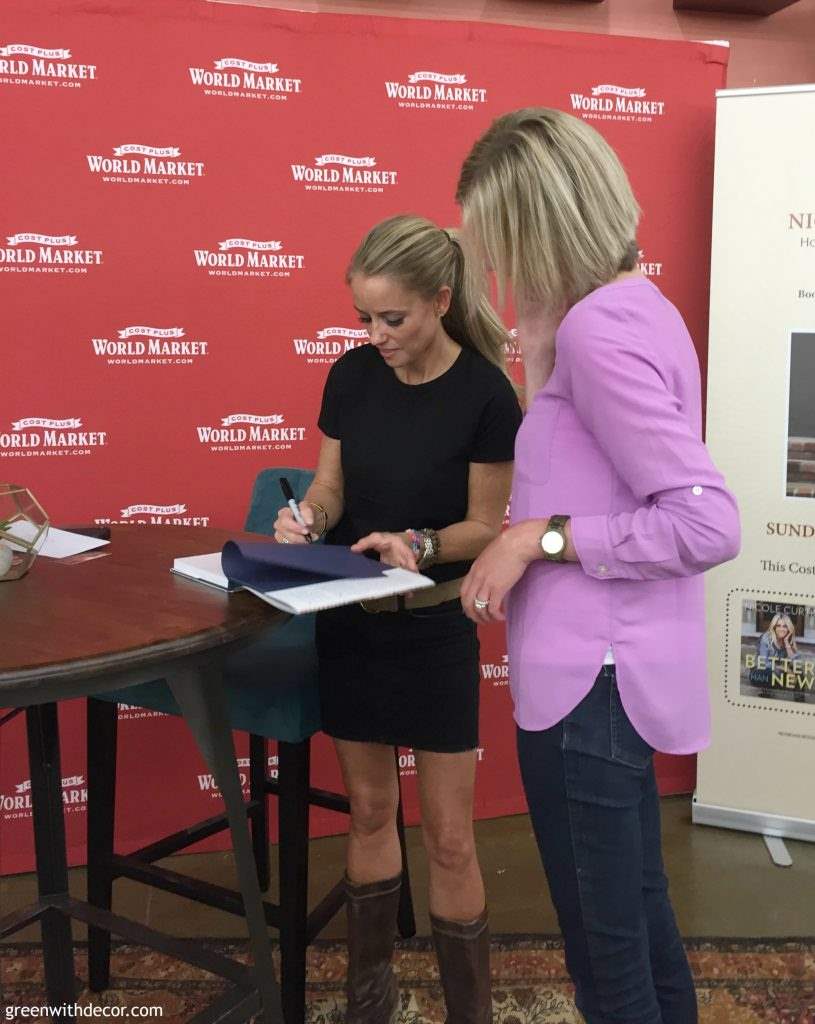 This post contains affiliate links. This means if you click the link and buy something, I may receive a small percentage of sales at no extra cost to you.
Of course Nicole is just as cute and little in real life as you'd imagine! I felt like a tall giant next to her.
I haven't started reading her new book, Better Than New, yet since I just bought it on Sunday, but it sounds so good, and I can't wait to dive in!
There are a few other book signing events with Nicole at World Market coming up this fall (open to anyone). I figured I'd include a link in case you guys want to meet her, too. Looks like LA, Houston and Jacksonville are the lucky ones! Oh and Nashville because Josh Turner will be at a store there in November (wow, wish I could make that one!).
Thanks to World Market for the invite! It was definitely one of my favorite days of being a blogger to date! 🙂
And for more HGTV fun:
Remember to bookmark or pin this post if you want to save it for later!

Want to read more posts like this?
Follow along: Get my emails | Facebook | Pinterest | Twitter | Instagram