One of my favorite parts of the remodel was picking out our new kitchen cabinets and countertops. It was a fun break from all the renovation work going on.
When we renovated our kitchen in our Cincinnati house, we had selected cream-colored cabinets with brown trim and Venetian gold granite.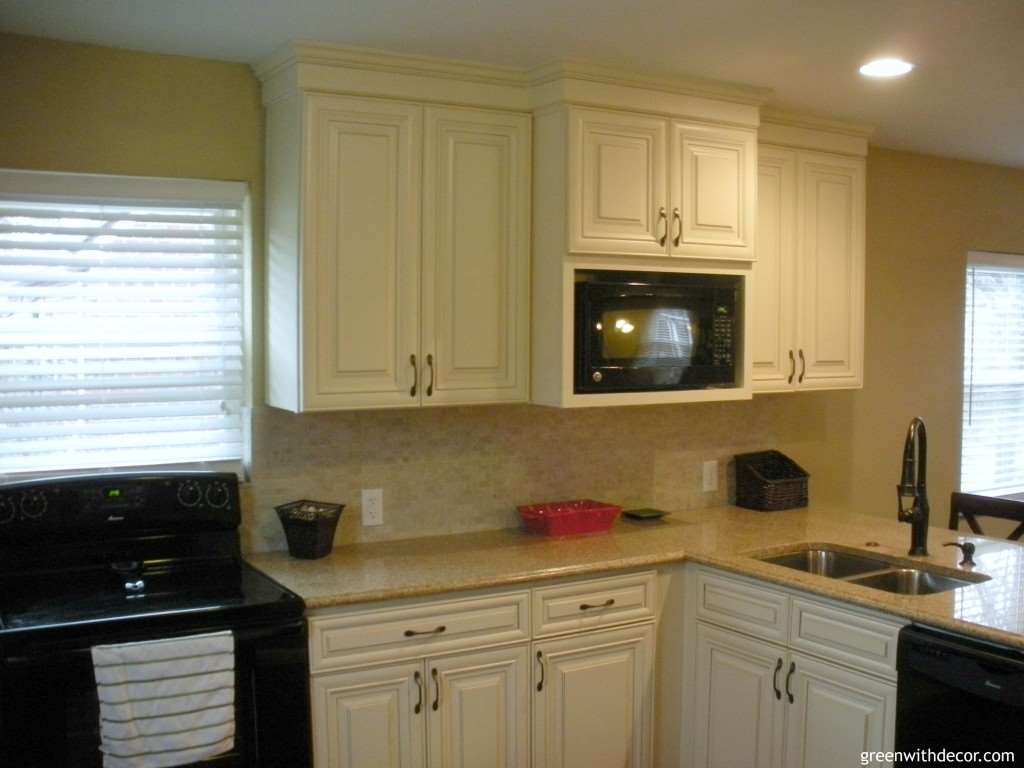 We liked our Cincinnati kitchen a lot but wanted to go with a 'white-white' this time. I've always loved white kitchens. We looked at both granite and quartz options. There are a few main differences between the two:
Consistency
Quartz slabs offer a more consistent look since they are manufactured from crushed stone. Since granite is natural, the color or pattern can vary from one slab to another.
Sealing
Granite has to be sealed when you install it and on a regular basis moving forward. Quartz doesn't require sealing.
Cleaning
Another advantage of quartz is that it's nonporous, so it doesn't collect bacteria and is easier to keep clean. Granite also stains more easily, especially if red wine is spilled.
Cost
The cost difference between the two really depends on where you go.
All things considered, the two are pretty similar.
We looked through a lot of options. We liked the ones with less of a bold pattern. We were impressed with the benefits of and available selections of quartz.
We selected blanco canvas quartz for our kitchen. Here's a first look at our countertops!
This post contains affiliate links. This means if you click the link and buy something, I may receive a small percentage of sales at no extra cost to you.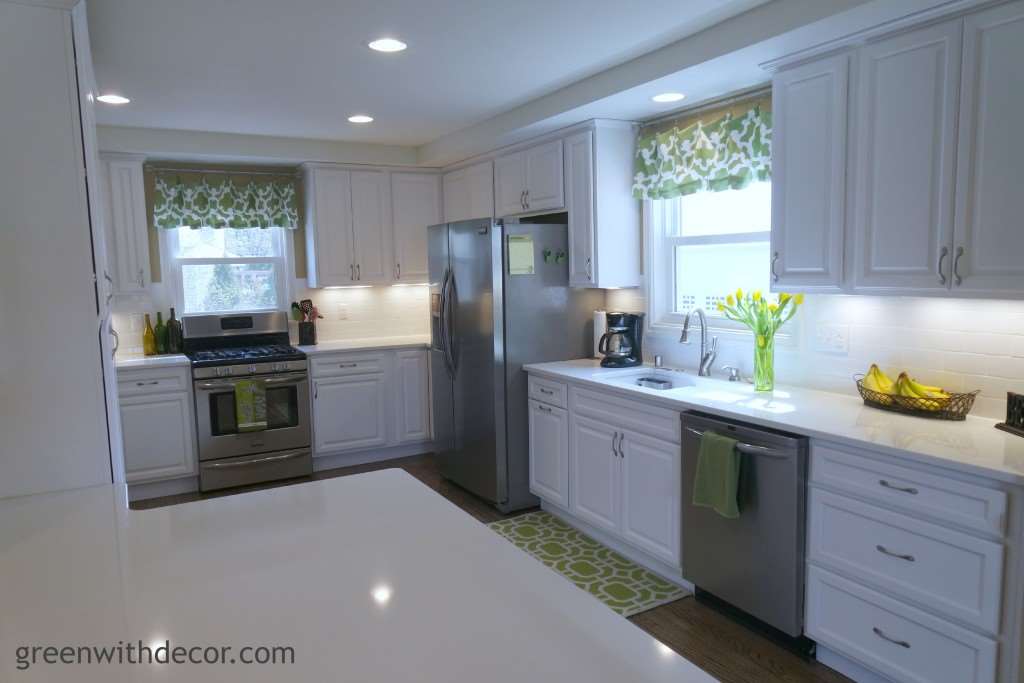 Get the look: Fridge | Curtain rod here or here | Window valance | Faucet | Dishwasher | Cabinet hardware
We liked that it was pretty much plain white; although you could see the gray specs up close.
We had a lot of fun picking out the countertops and were excited to decide on cabinets next.
What's your favorite countertop material?
Get the look:
The question I get most often is "Where'd you get that?!" Click each image or link below for more info. (Scroll left and right for more images.)

Planning your own renovation?
Download my Kitchen and Bathroom Renovation Checklists so you can easily keep track of each step. Click one of the options below to download them.
If you're already an email subscriber, hop over to my free printables library to grab a copy. You can grab the password to the free printables library from the bottom of any of my emails.  
If you're not an email subscriber yet, sign up here and then you'll have access to everything in my free printables library – enjoy! It's my little way of saying 'thank you' to everyone who subscribes and follows along.
Remember to bookmark or pin this post if you want to save it for later!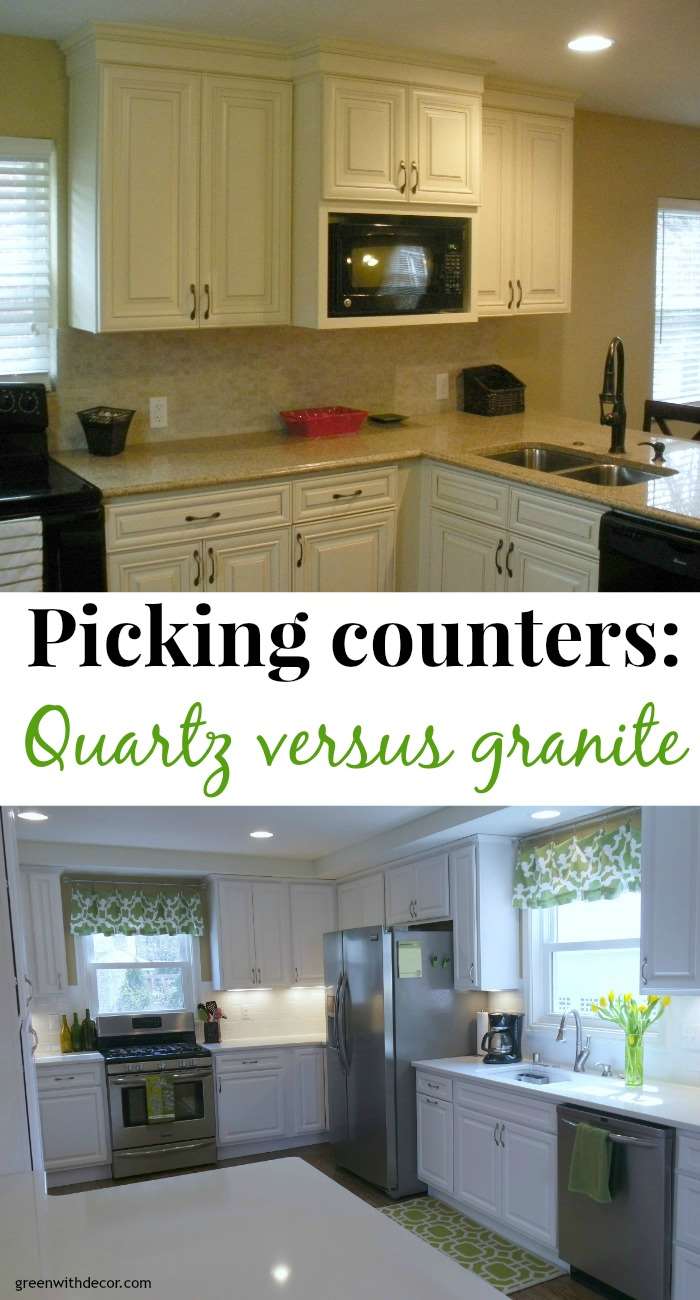 Love kitchen renovations? You'll want to see these, too:
Want to read more posts like this?
Follow along: Get my emails | Facebook | Pinterest | Twitter | Instagram | Google+