Disclosure: The light fixture featured in this post was provided by Lamps Plus. All opinions, images and love of pretty light fixtures are 100% mine.
It's week three of the One Room Challenge (ORC), and we're chugging along!
If you're just popping in, the ORC is a six-week design challenge hosted by Calling It Home. Bloggers make over a whole room in just six weeks – it can get a little crazy!
Kalen and I are tackling our home office. I knew as soon as we started this room that the light fixture had to go.
Here's a peek at the old light fixture. (Sorry for the blurry picture!)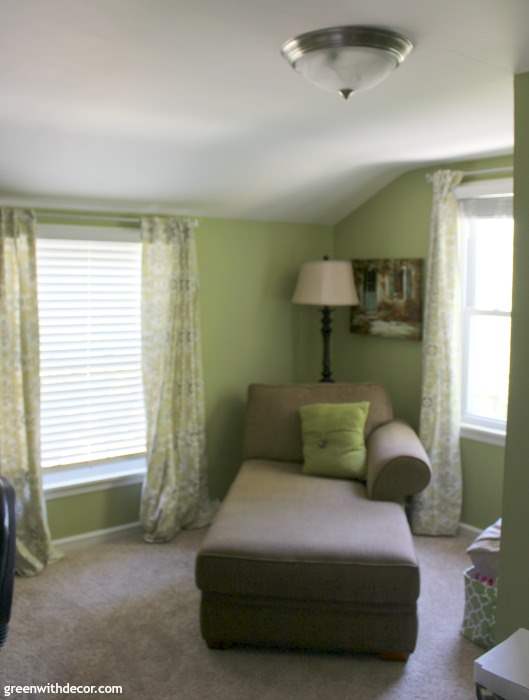 Ugh, bad, right?!
Please ignore the way too long un-hemmed curtains in the background. We got those taken care of last week. You can see the tutorial on hemming curtains here.
I've partnered with Lamps Plus for this One Room Challenge makeover, and their lighting options are endless! It was way too much fun looking through all of their lights to pick one out for our new home office.
I had just a few 'musts' for our new light fixture:
Silver: We have silver hardware throughout the house, plus I'd just picked out silver curtain rods for the office.
Close to the ceiling: I didn't want anything that would hang down too far.
Fun: Because of course.
Luckily, Lamps Plus makes it easy to narrow down your search according to whatever you're looking for: close to ceiling, pendant lighting or chandeliers, color, finish, style, height … the list goes on!
Whenever I'm shopping online for something new for the house, I tend to open a tab for every light (or whatever it is I'm shopping for) and then I go back and eliminate until I end up with my top pick.
This little process just helps me narrow things down when it seems like there's a million possibilities for everything.
In case you're on the hunt for new light fixtures, I thought I'd share my top ten picks for a silver light fixture to hopefully help you to narrow down your search: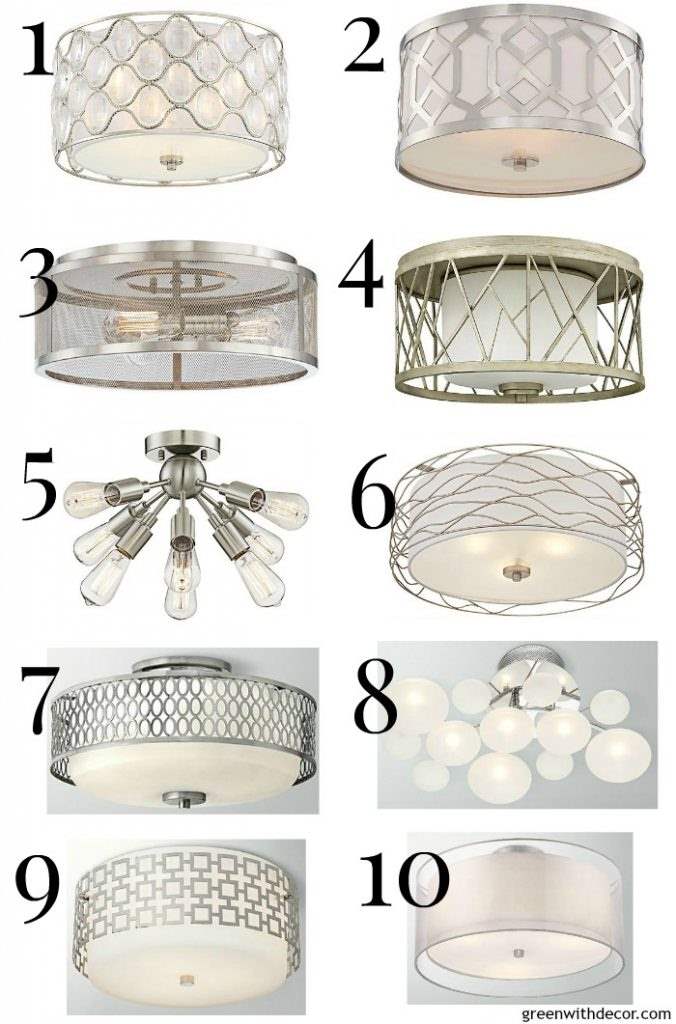 one / two / three / four / five / six / seven / eight / nine / ten
They're all so pretty, right?! I went back and forth a few times on my top pick!
Which one is your favorite?
Do you remember my design plan for the room? Here's the light fixture I picked, the Hinkley Jules High Brushed Nickel Ceiling Light (say that ten times fast!):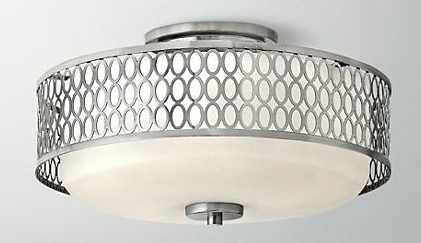 Isn't it pretty?! I can't wait to get it hung up!
You can see the design plans for the room here to see how the light fixture fits in with everything else in the room.
Thank you to my One Room Challenge sponsors for partnering with me on this home office makeover:
Lamps Plus | D. Lawless Hardware | Country Chic Paint
You can see all of the home office makeover progress here:
Remember to bookmark or pin this post if you want to save it for later!


Pin it!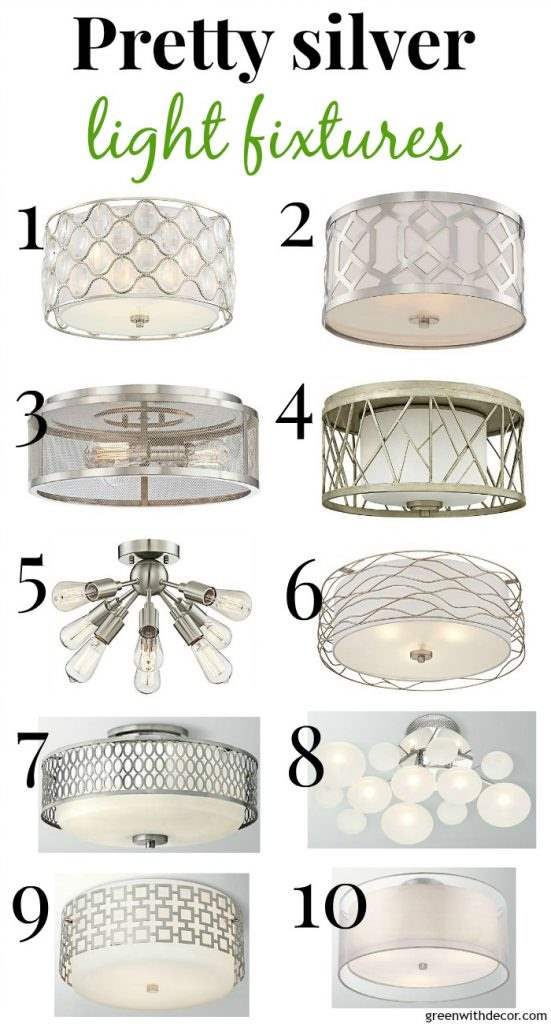 Want to read more posts like this?
Follow along: Get my emails | Facebook | Pinterest | Twitter | Instagram