Disclosure: I partnered with some great sponsors on this office makeover! The paint for the bookshelf was provided by Country Chic Paint; the new hardware was provided by D. Lawless Hardware; the light fixture was provided by Lamps Plus. All opinions, images and love of room makeovers are 100% mine.
Guess what day it is? Room reveal day!!
Always one of my favorites. Something about taking a room from ugly to great makes me so happy.
Our home office was pretty bad when we moved in, and we painted right away. Then we moved in some furniture and basically started using the room as a catch all for things that didn't have a home. I've been on an organizing/decluttering spree around our whole house lately, so it was the perfect excuse to tackle the office.
And finally finish decorating it! I jumped in the One Room Challenge (ORC), a six-week design challenge hosted by Calling It Home, to finally finish off the office
Alright, enough chatting. Here it is!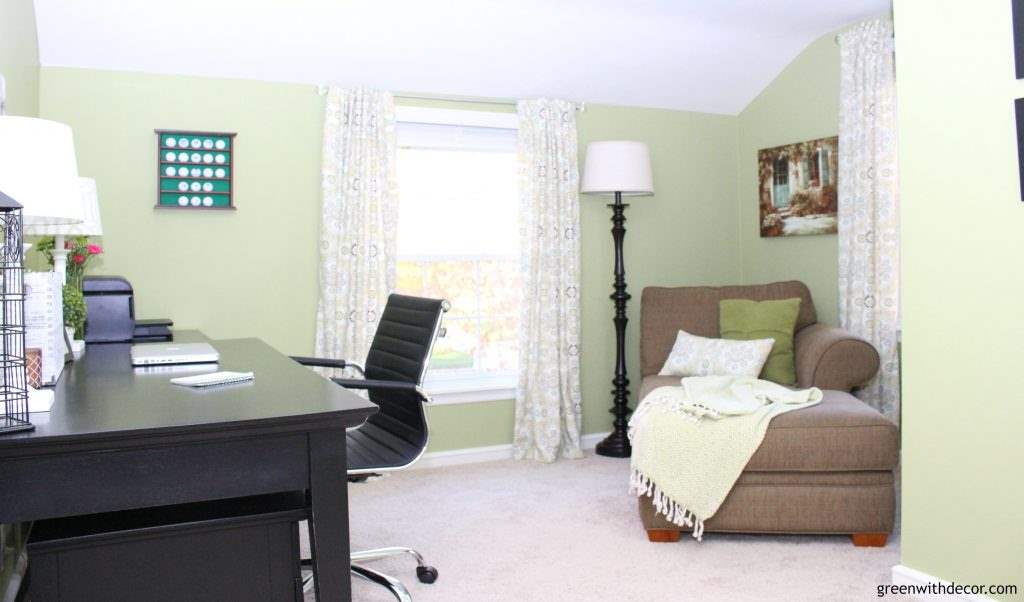 To back up and give you the full picture, here's what the room has looked like in various stages since we bought the house. I always love looking at these pictures to see how far we've come.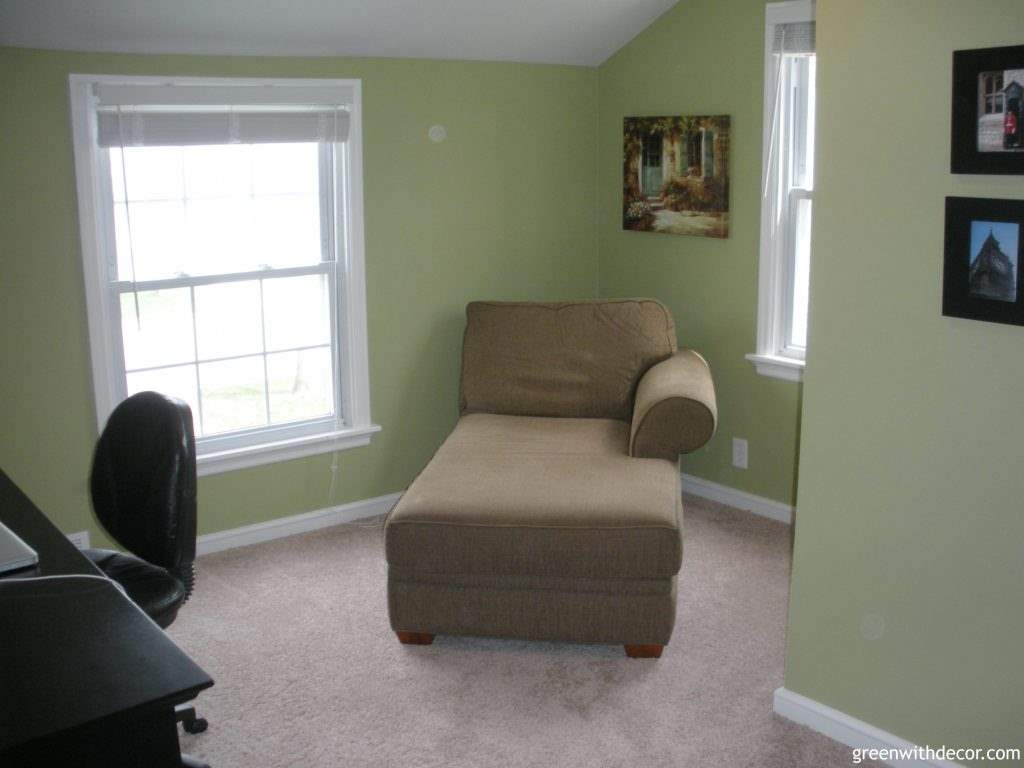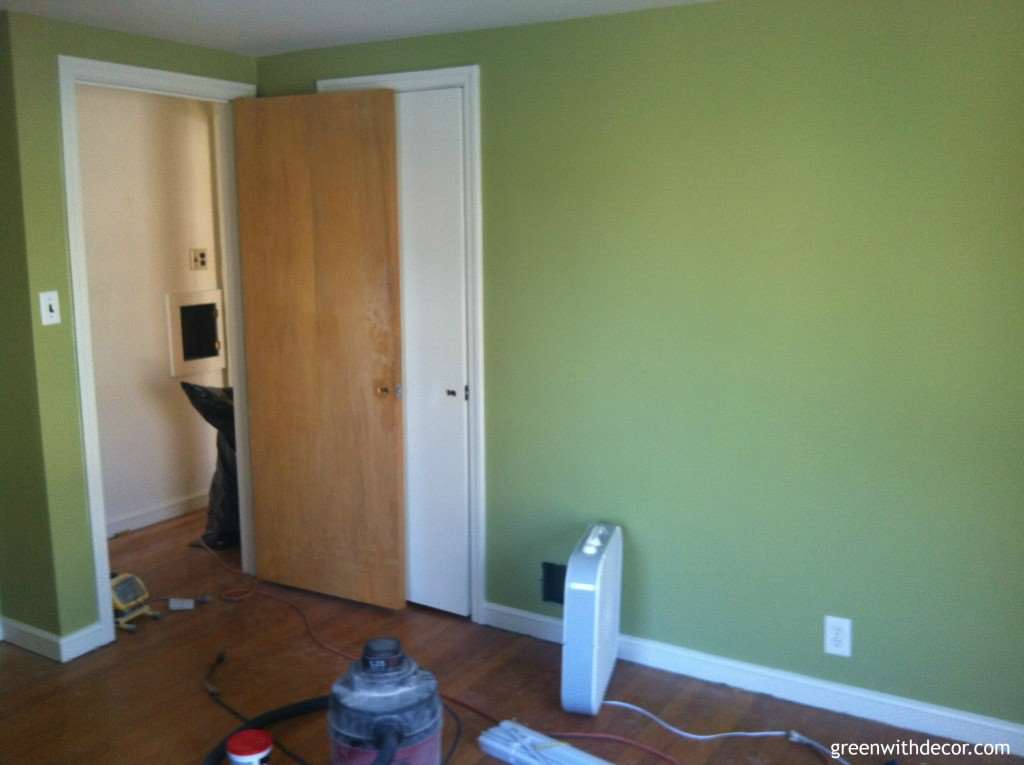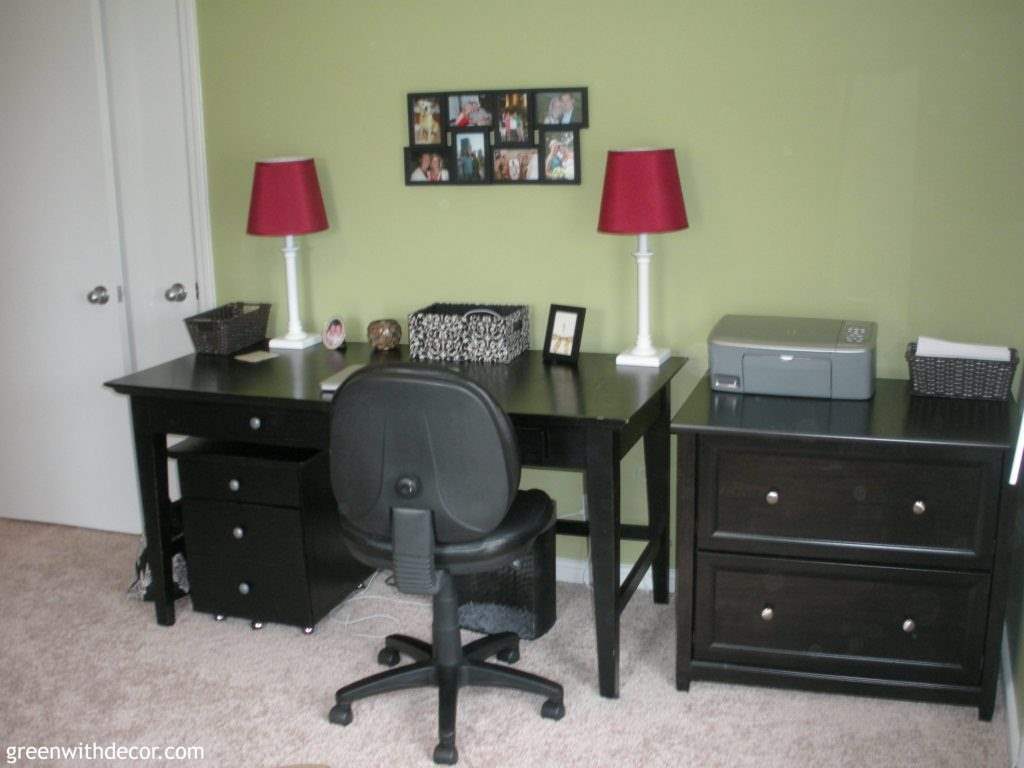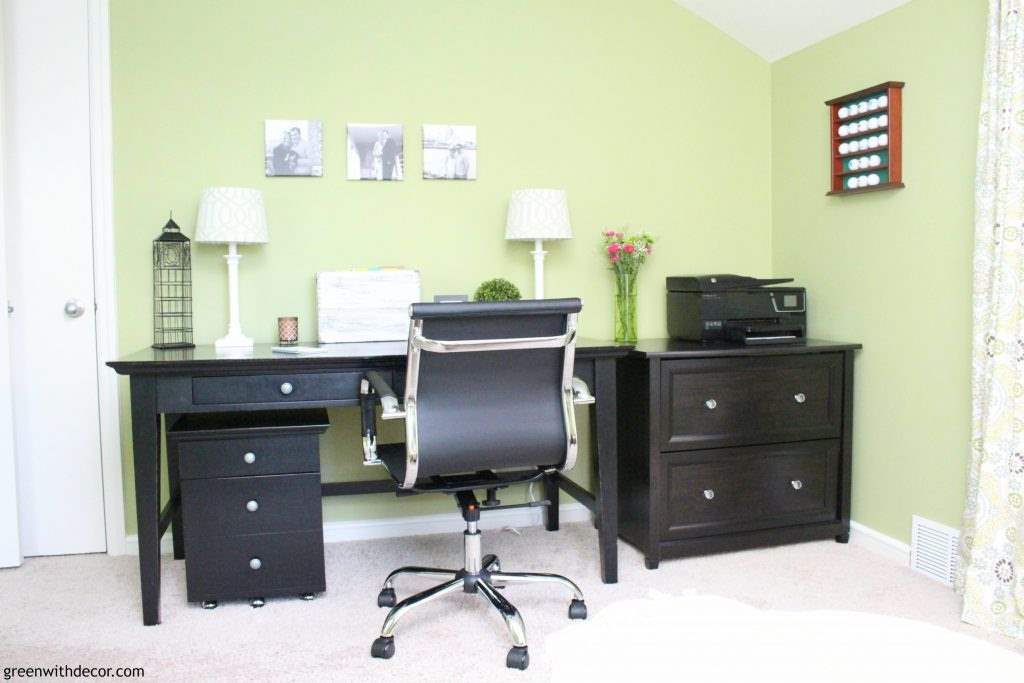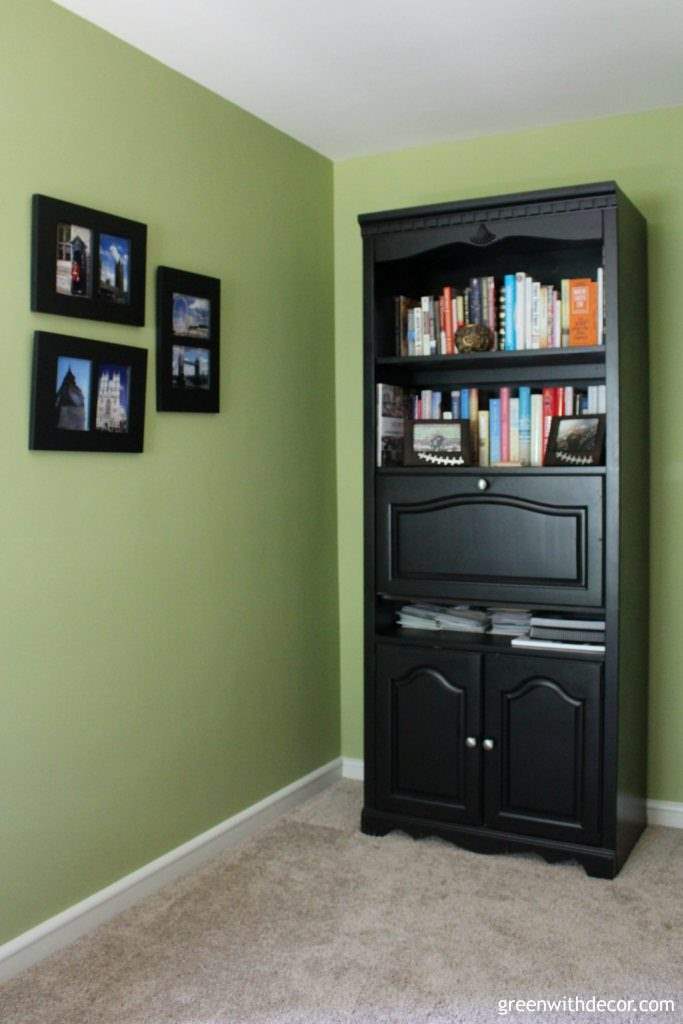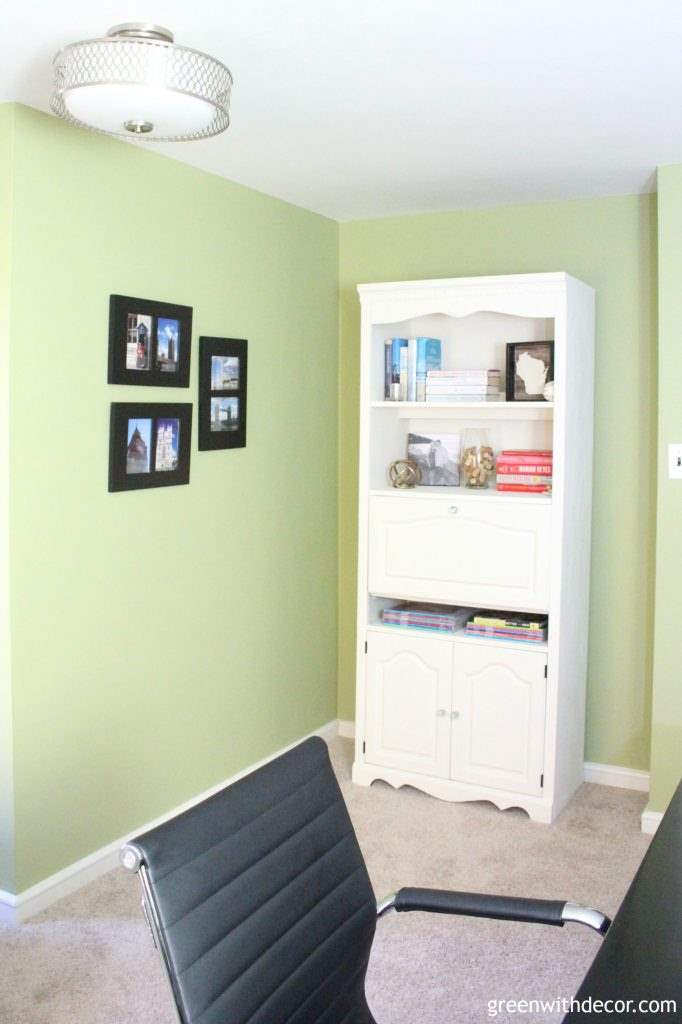 This post contains affiliate links. This means if you click the link and buy something, I may receive a small percentage of sales at no extra cost to you.
This room was fun to finally get together!
I love the new light fixture from Lamps Plus. Our old one was definitely in need of an upgrade.
Painting the bookshelf was a project! It's by far the biggest piece of furniture I've painted by hand, but sometimes painting is such a stress-reliever, I really didn't mind it.
I used Country Chic Paint's Vanilla Frosting, which is one of my favorite colors. You may remember it from my desk, my mom's foyer table or this rustic sign in the bathroom.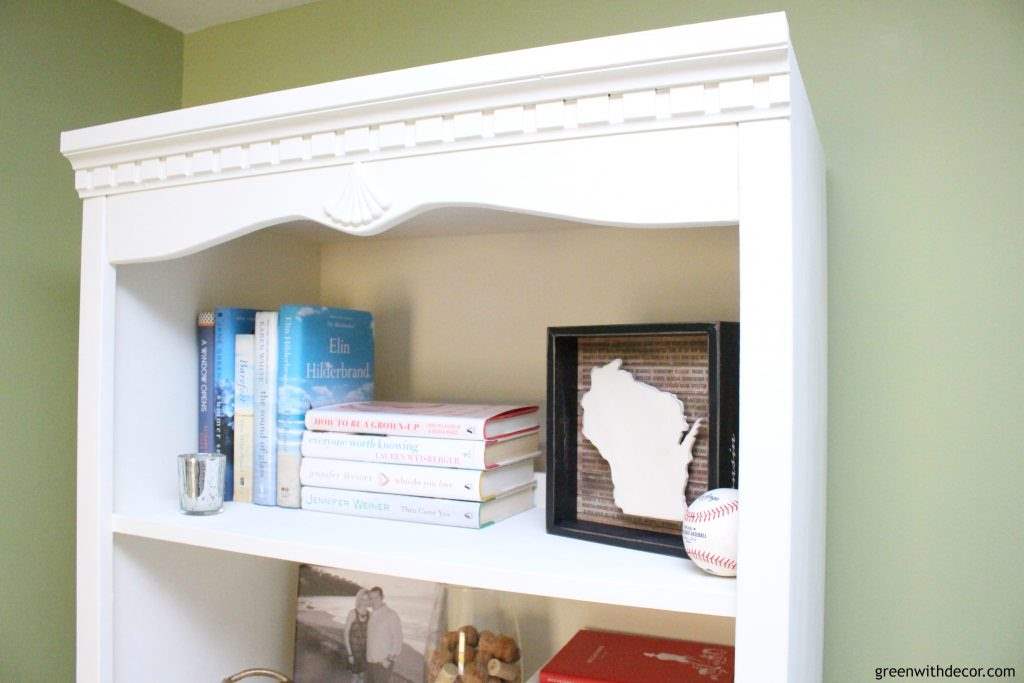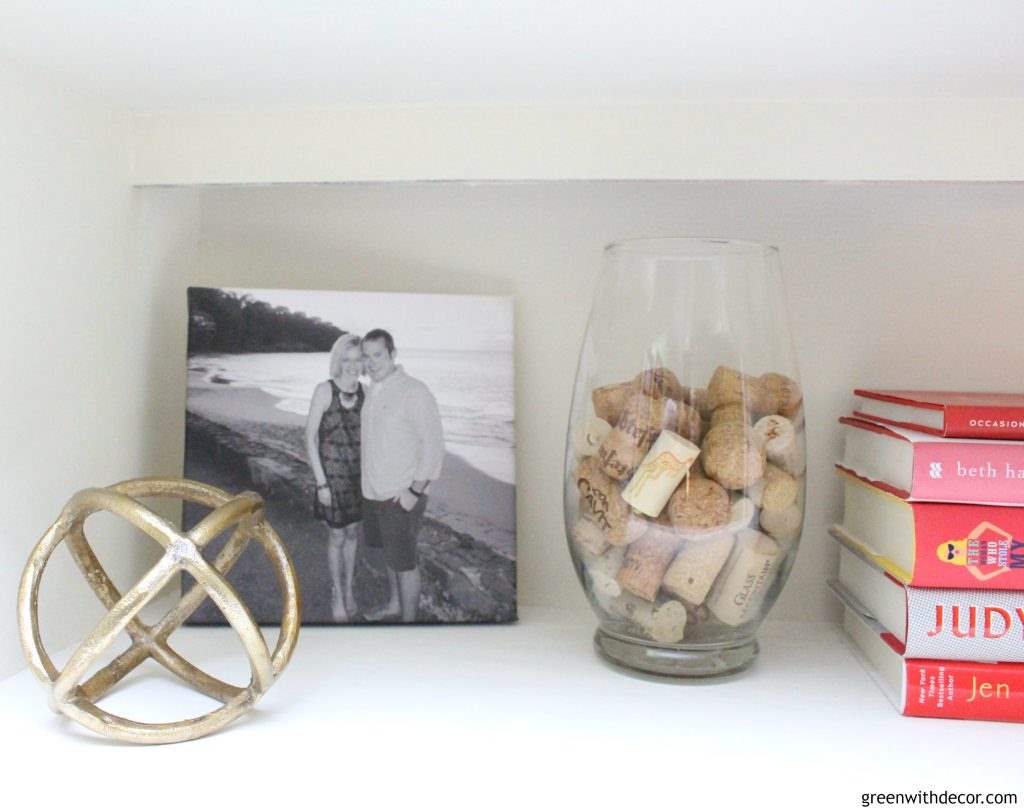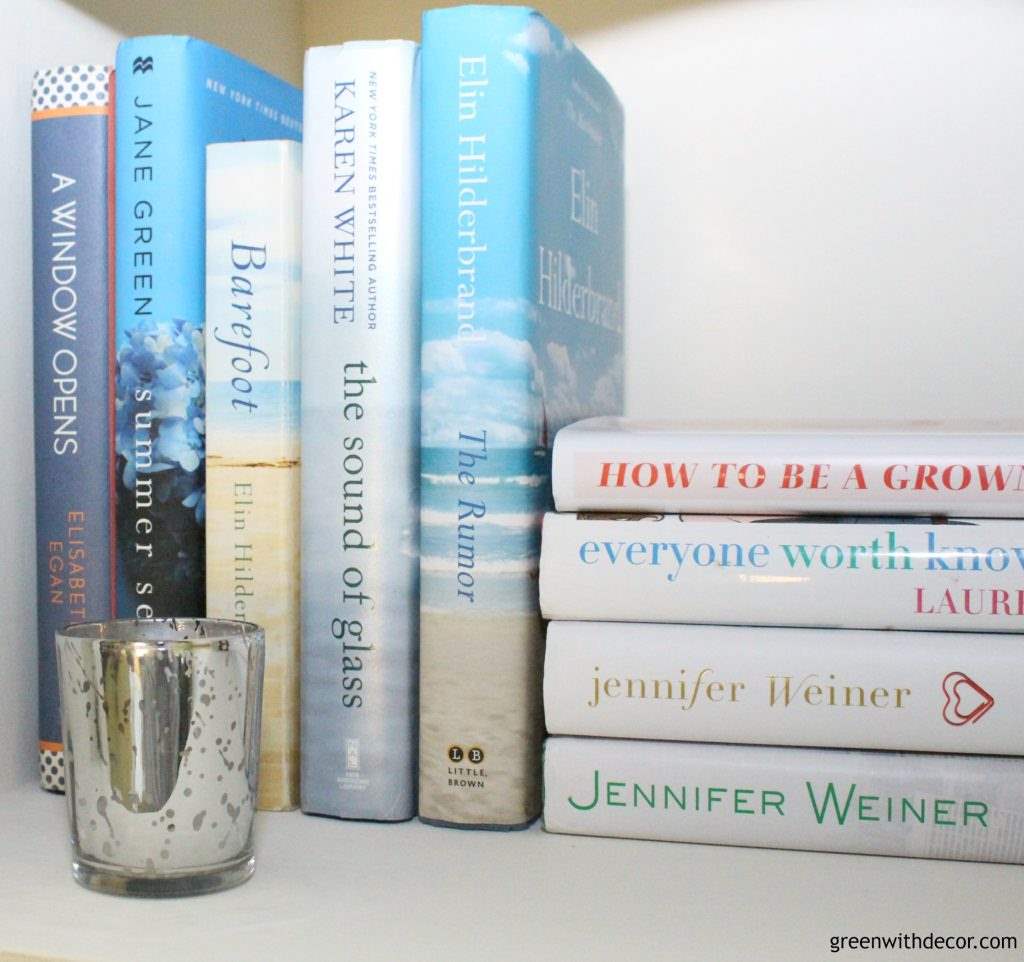 Total side note: I love to read. Even better when the books are pretty and can serve double duty as decor!
If you're looking for a good read, these are some of my favorites: A Window Opens | Summer Secrets | Barefoot | The Sound of Glass | The Rumor | How to be a Grown-Up | Everyone Worth Knowing | Who Do You Love | Then Came You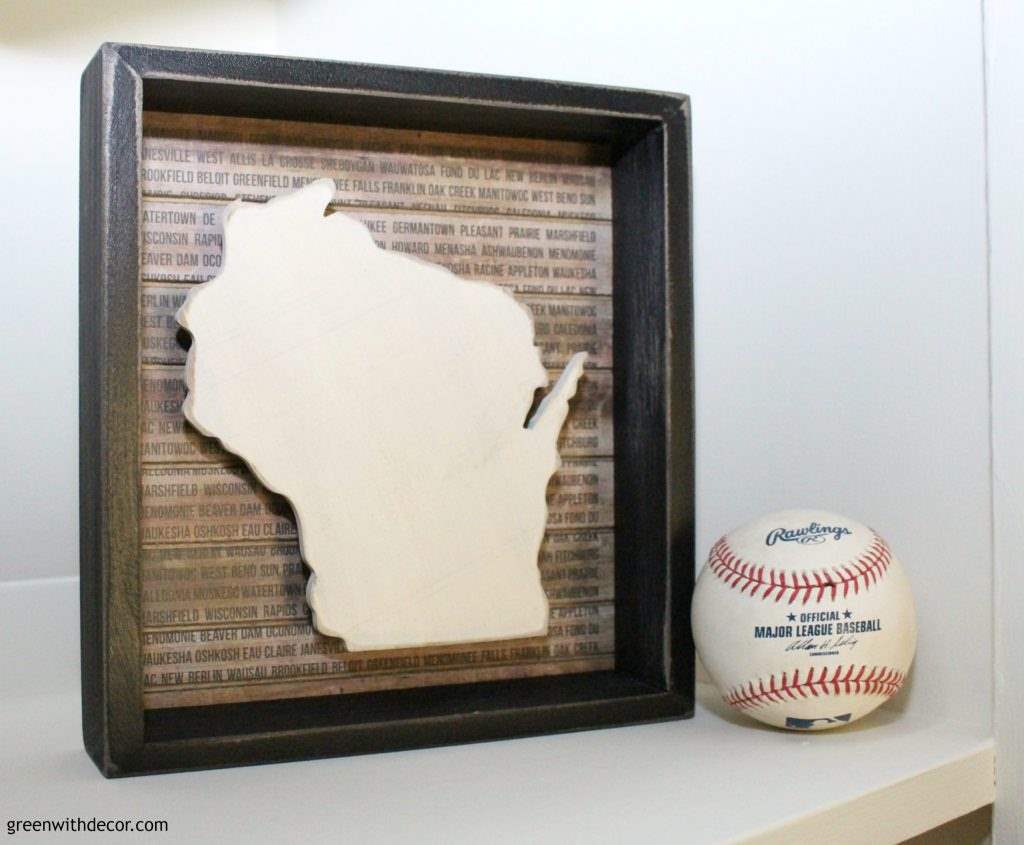 I switched out the hardware, too with these crystal knobs from D. Lawless Hardware. I love the look of the crystal and white. It's beachy with a little glam!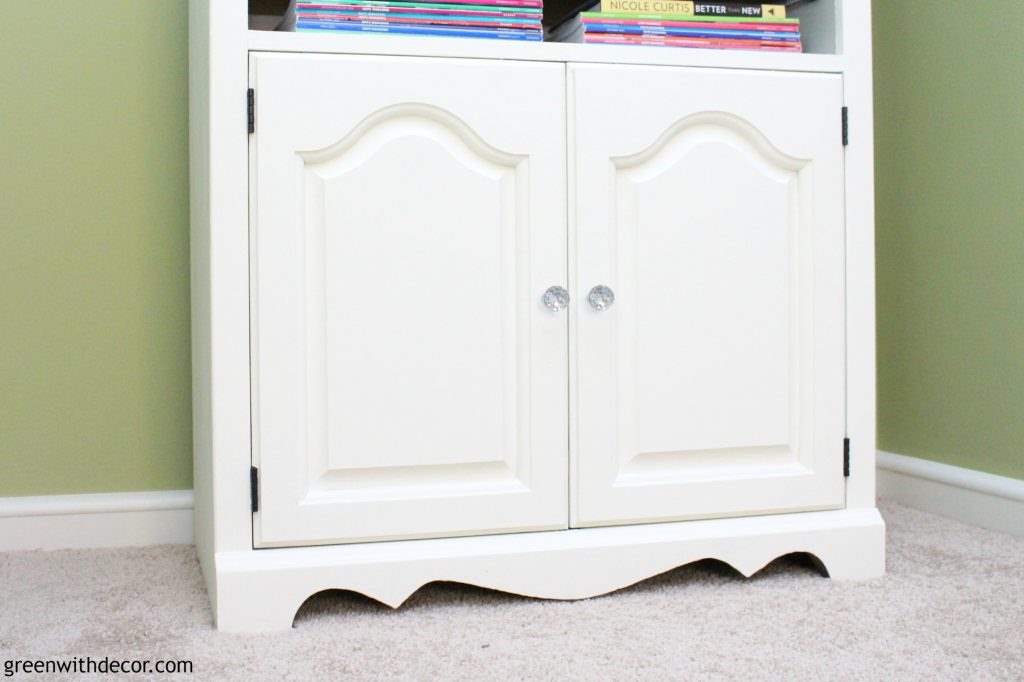 I also switched out the knobs on the file cabinet with the crystal knobs.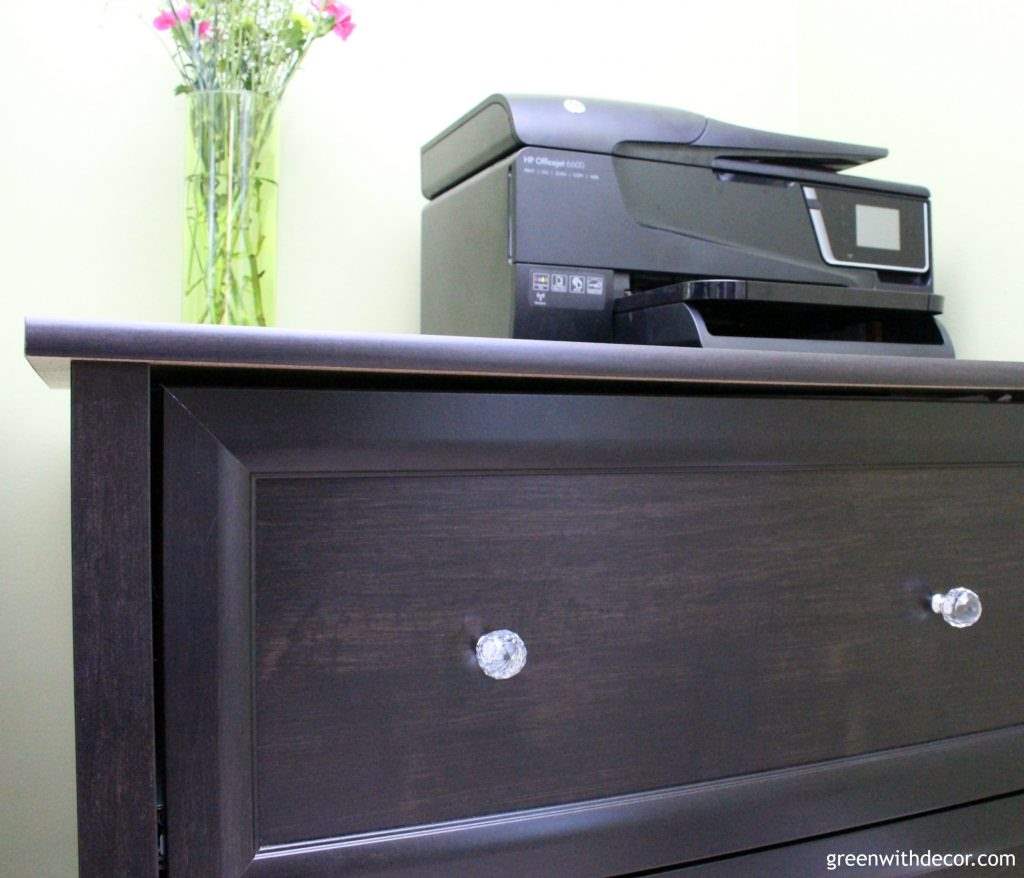 For such a small room, I'm amazed at all of the storage we fit in here. Between the closet, the bookshelf and the file cabinet, we don't have to deal with a bunch of clutter sitting out, which makes me happy!
I've had this desk since college, and I love it. But our old desk chair had to go.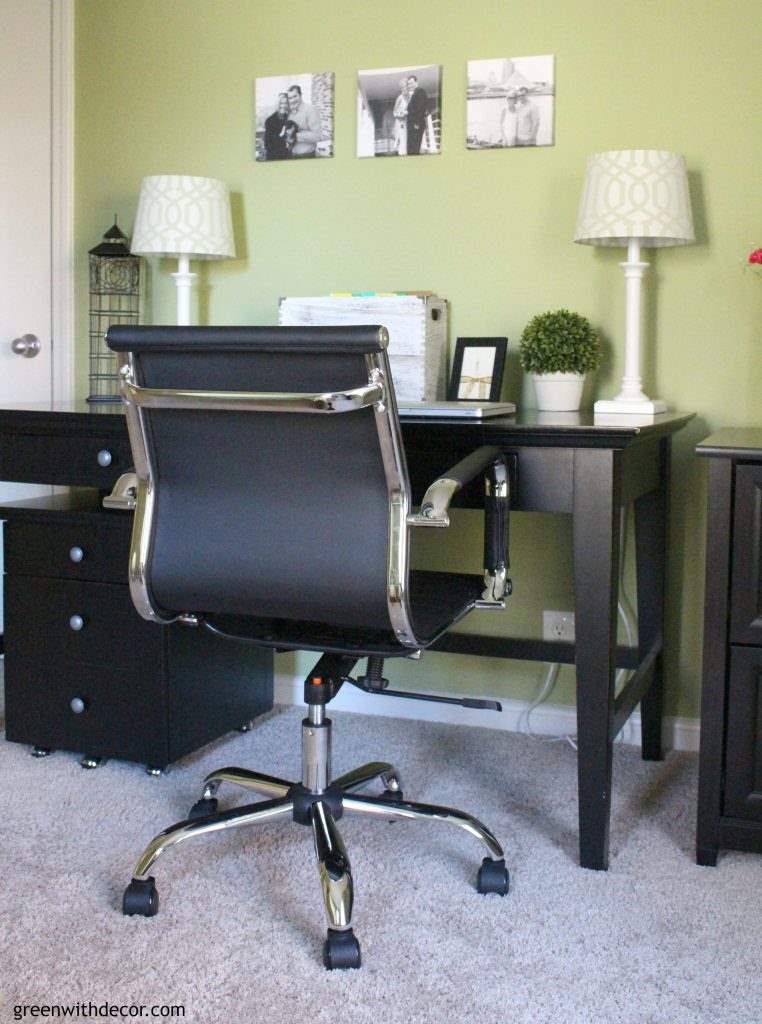 I love this new modern one from Lamps Plus!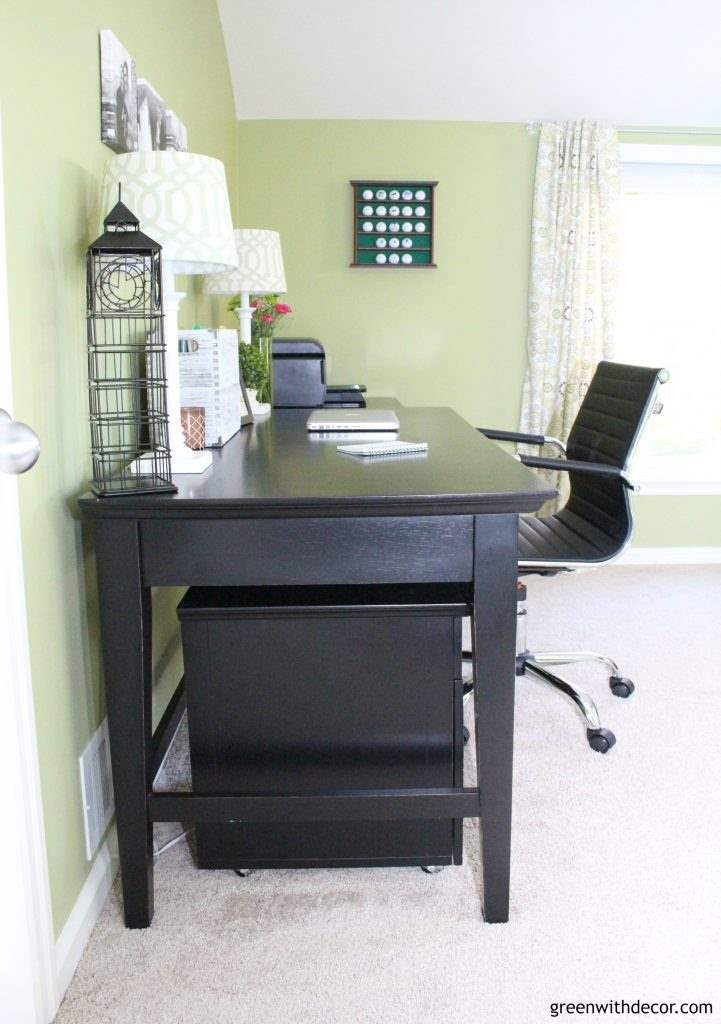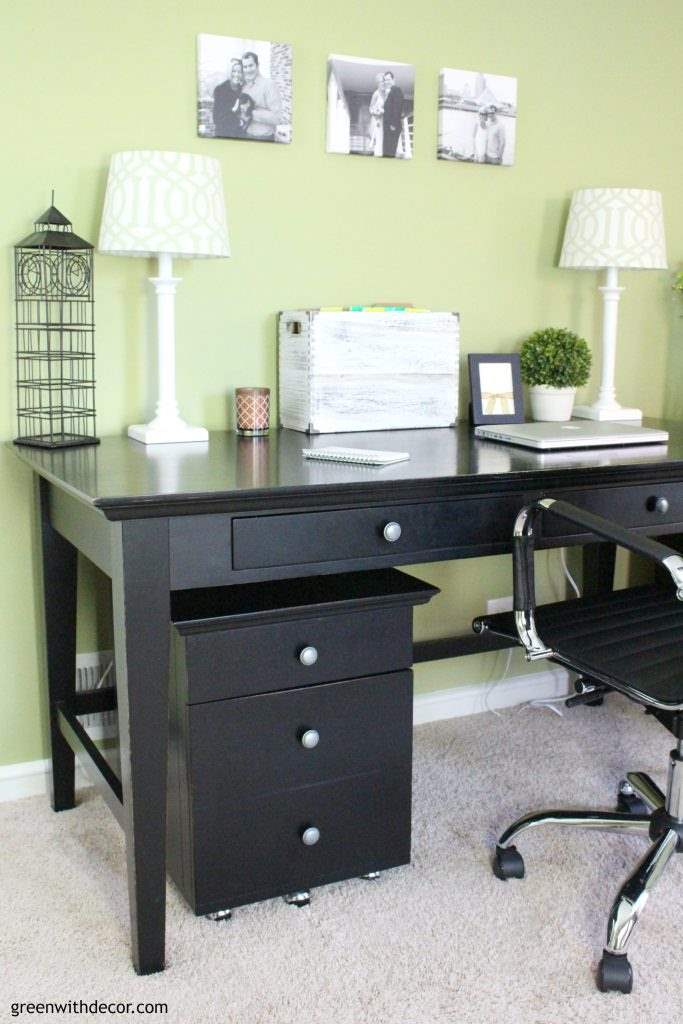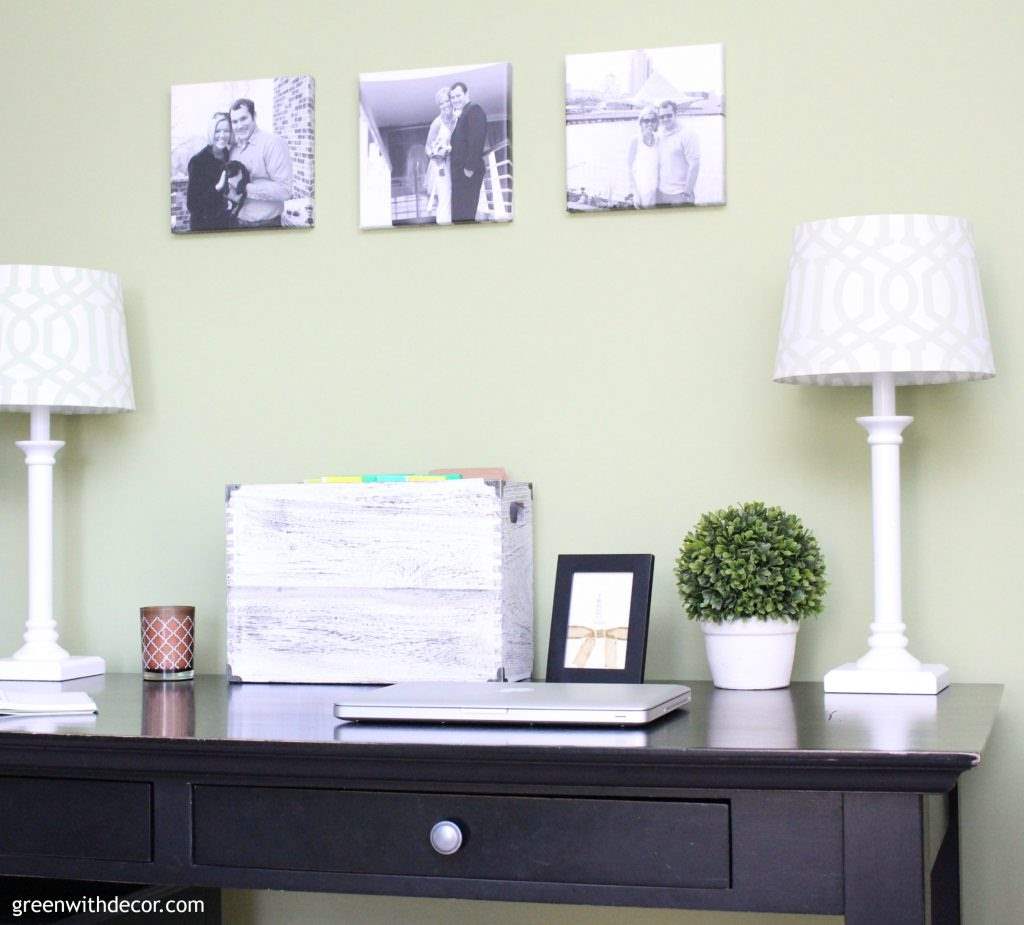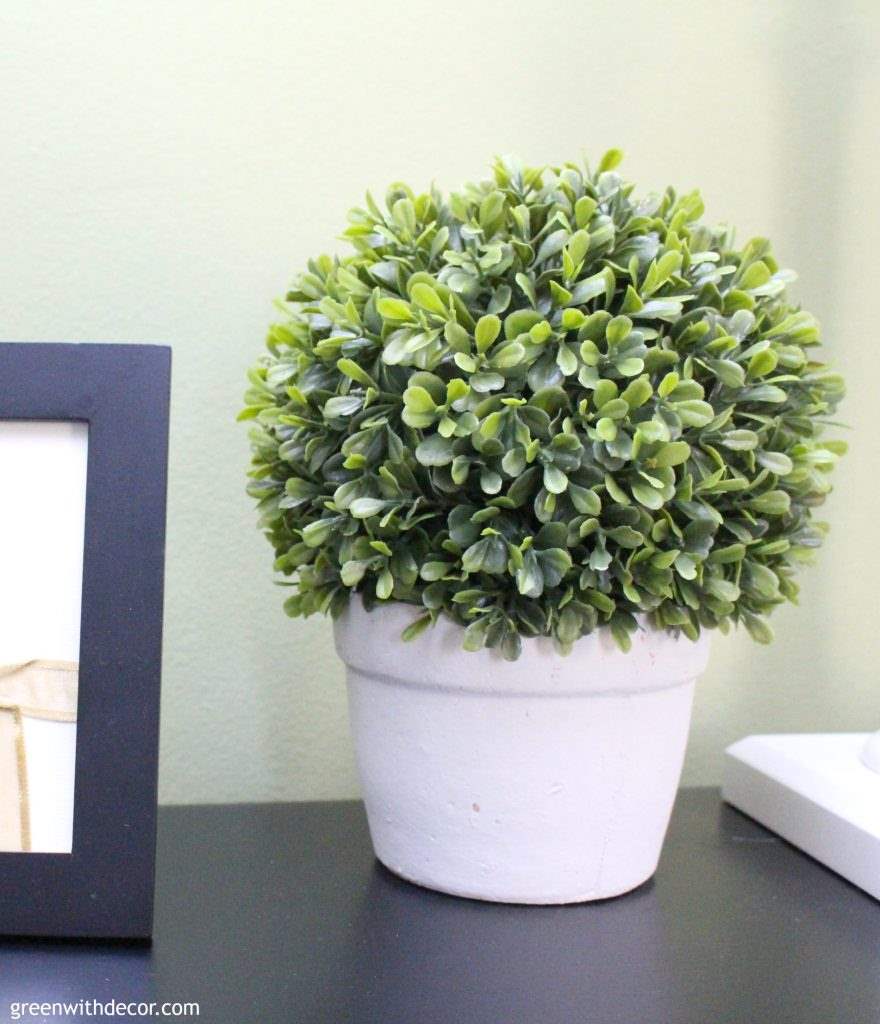 I picked out these curtains, and my mom (The Hand Model!) helped me hem them. The windows look sooooo much better with the curtains.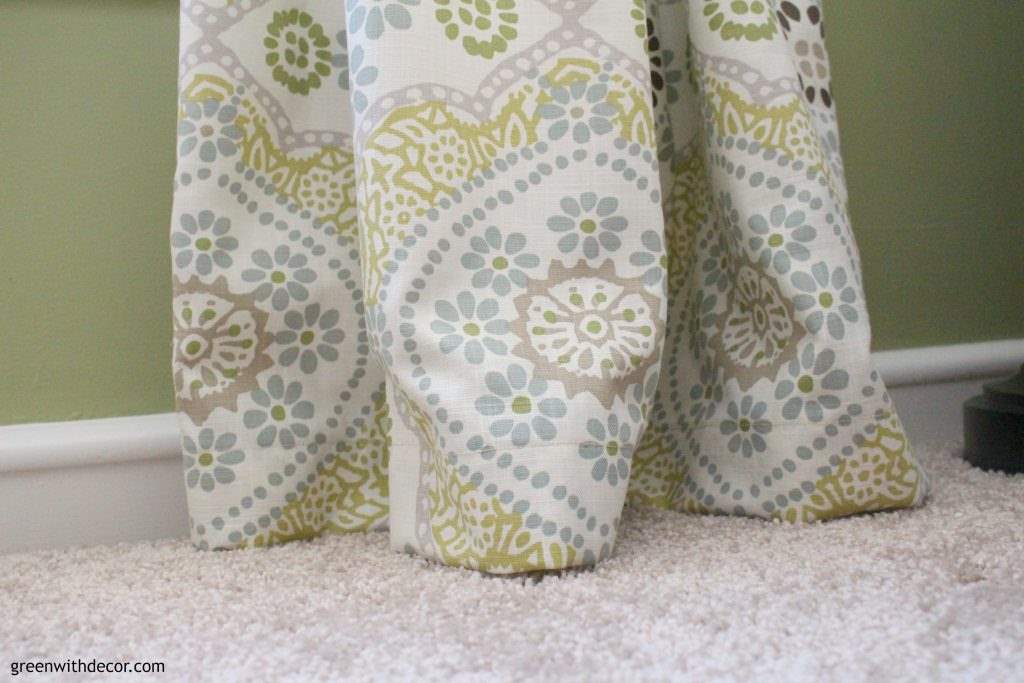 I love our new curtain rods.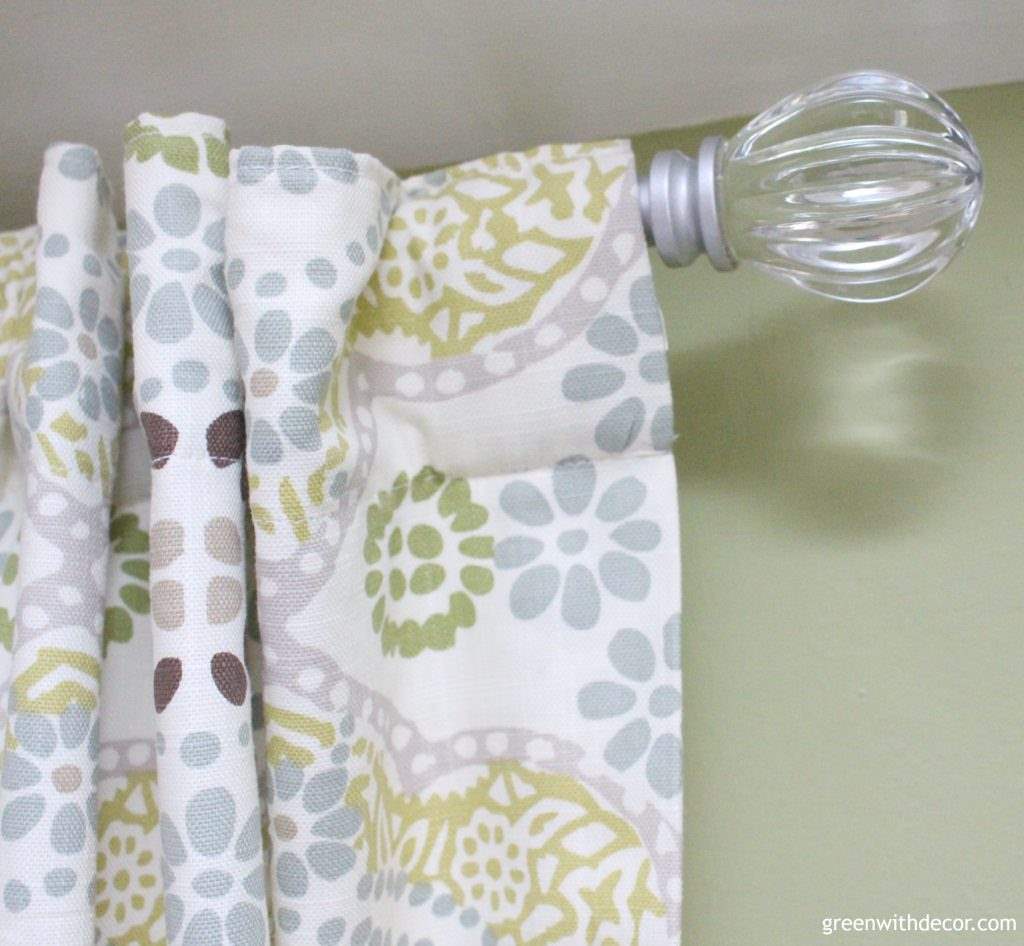 We had some extra fabric left from the curtains, so we made this little pillow. Isn't it cute!?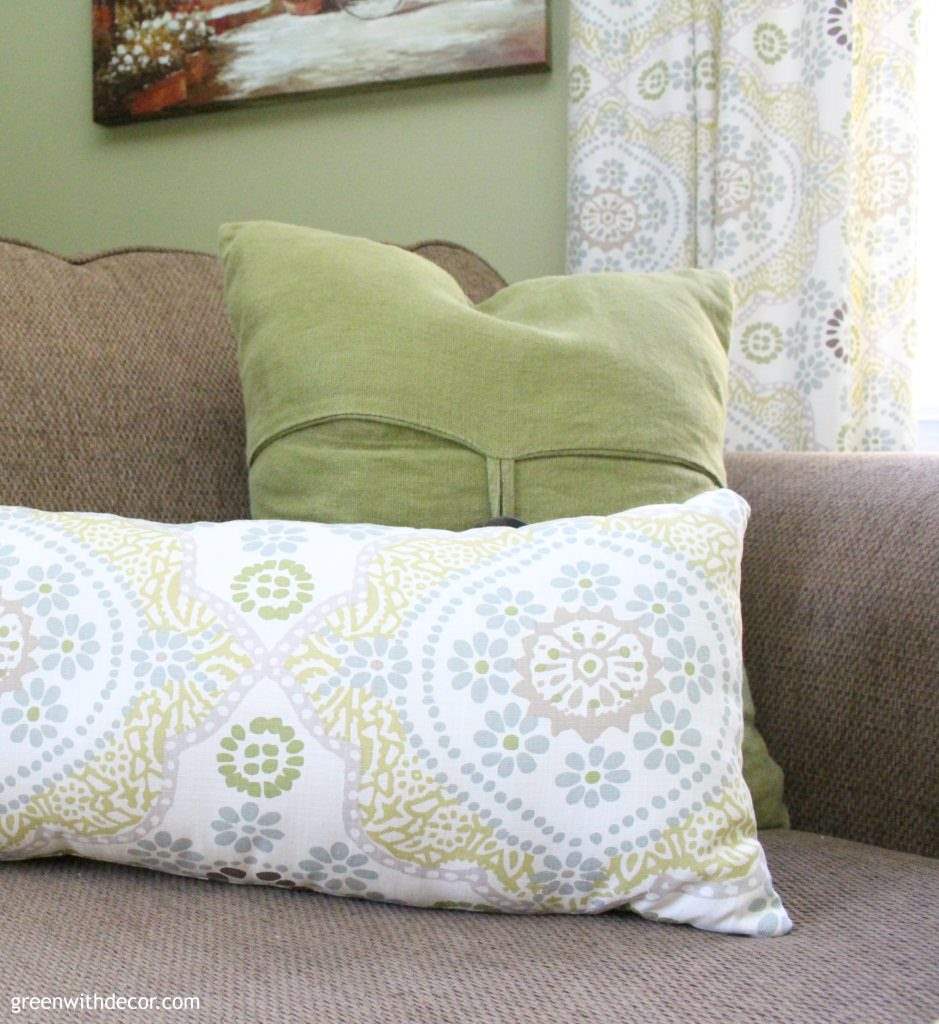 I'd had this floor lamp from Kirkland's for a few years, but as I was pulling the room together earlier this week (nothing like last minute!), I decided it needed an upgrade. I bought this one.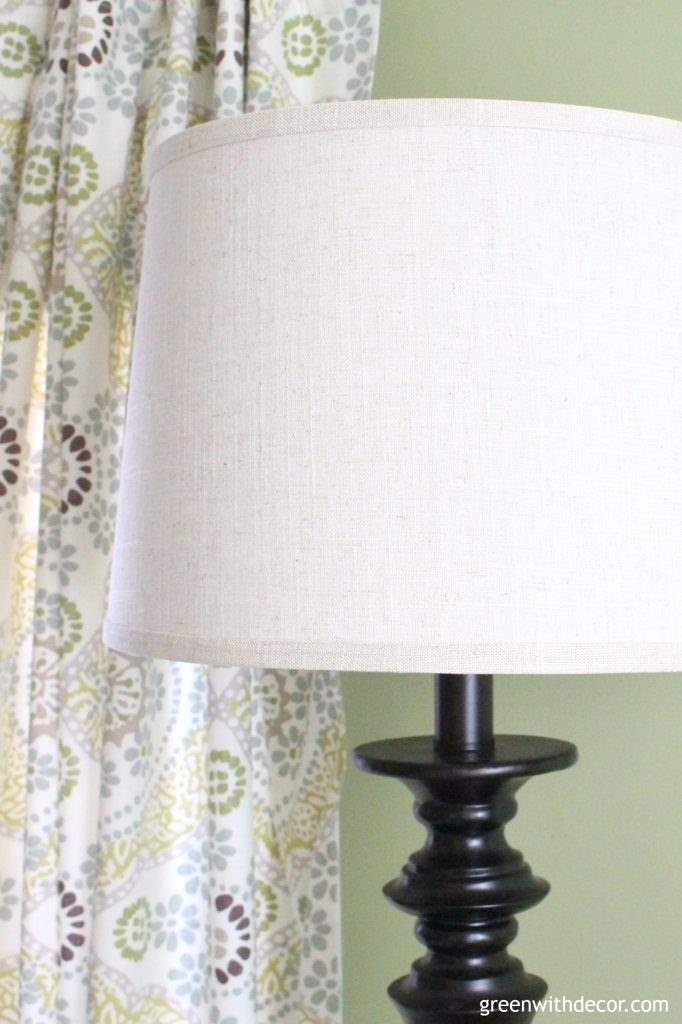 As part of my organizing spree, I organized the closet, turning it into a craft closet.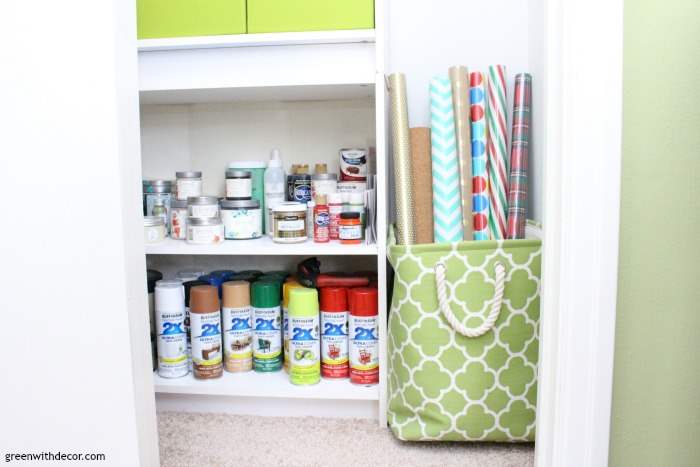 I can't believe we made it! Nothing like a deadline to kick a room makeover into gear!
A big thank you to my One Room Challenge sponsors for partnering with me on this home office makeover!
Lamps Plus | D. Lawless Hardware | Country Chic Paint
You can see all of the home office makeover progress here:
GET THE LOOK:
Since a popular question I get is "Where'd you get that?!," here are links to the same or similar sources:
Remember to bookmark or pin this post if you want to save it for later!


Pin it!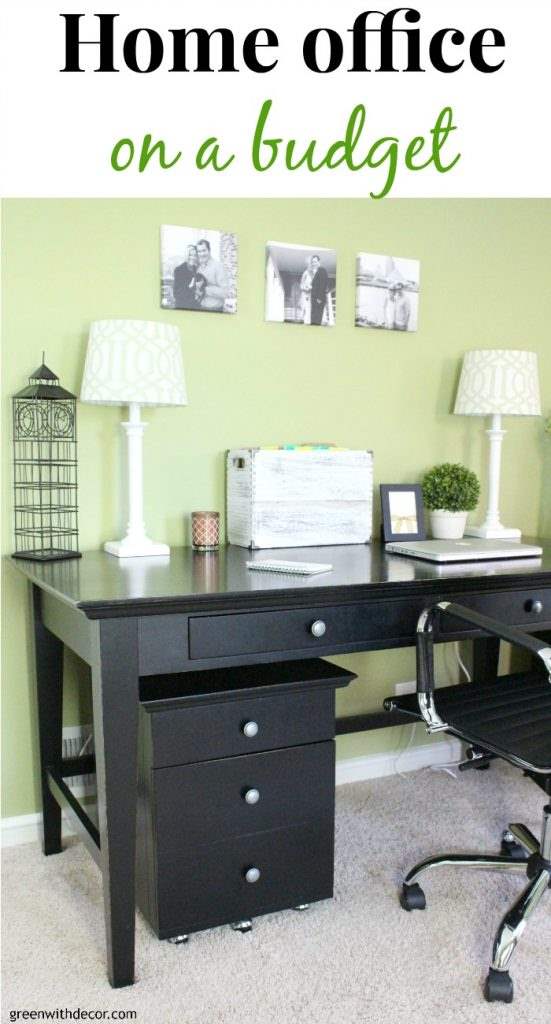 Want to read more posts like this?
Follow along: Get my emails | Facebook | Pinterest | Twitter | Instagram