I'm back at my parents' house with a fun DIY project for today's blog post.
My parents have a gas fireplace. It's perfect for those cold winter nights when you just want to curl up on the couch with hot chocolate and a blanket.
I love the light tile on the fireplace, but we wanted to update the gold bars.
For a can of spray paint, we updated the look of the fireplace!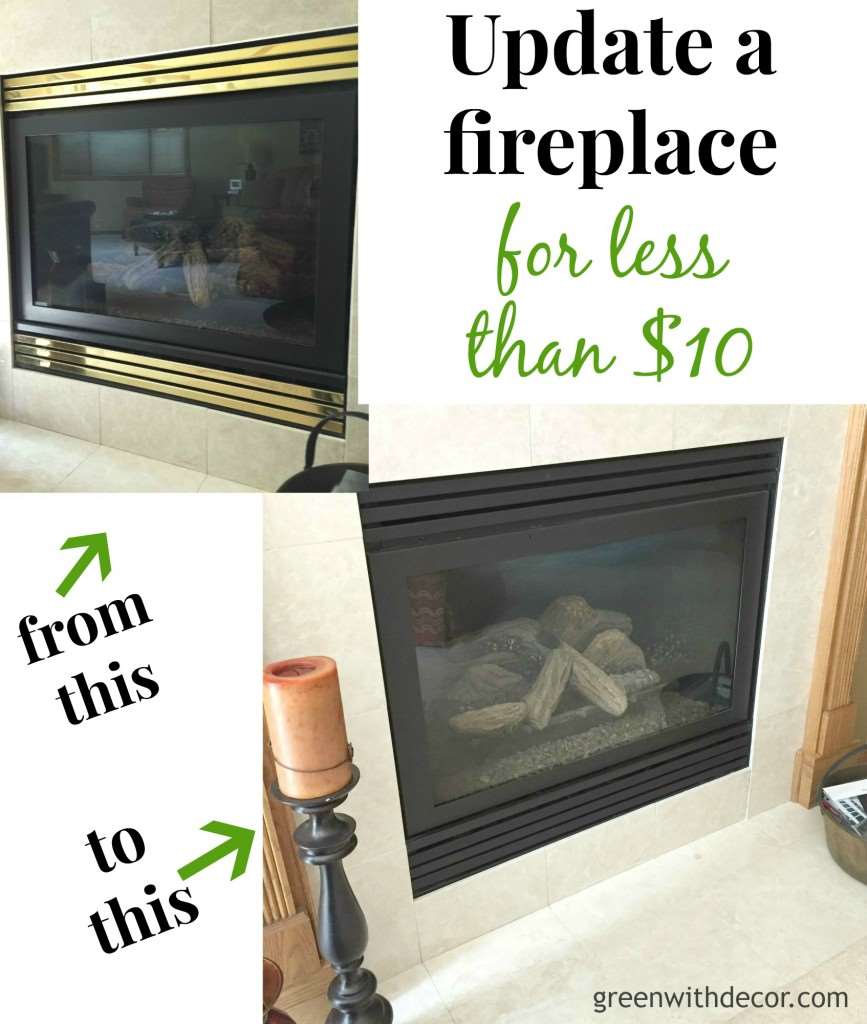 This post contains affiliate links. This means if you click the link and buy something, I may receive a small percentage of sales at no extra cost to you.
This was a super easy project.
We used Rust-Oleum high heat resistant spray paint.
How to update the look of a fireplace for less than $10:
1. Pop the gold accent bars off the fireplace.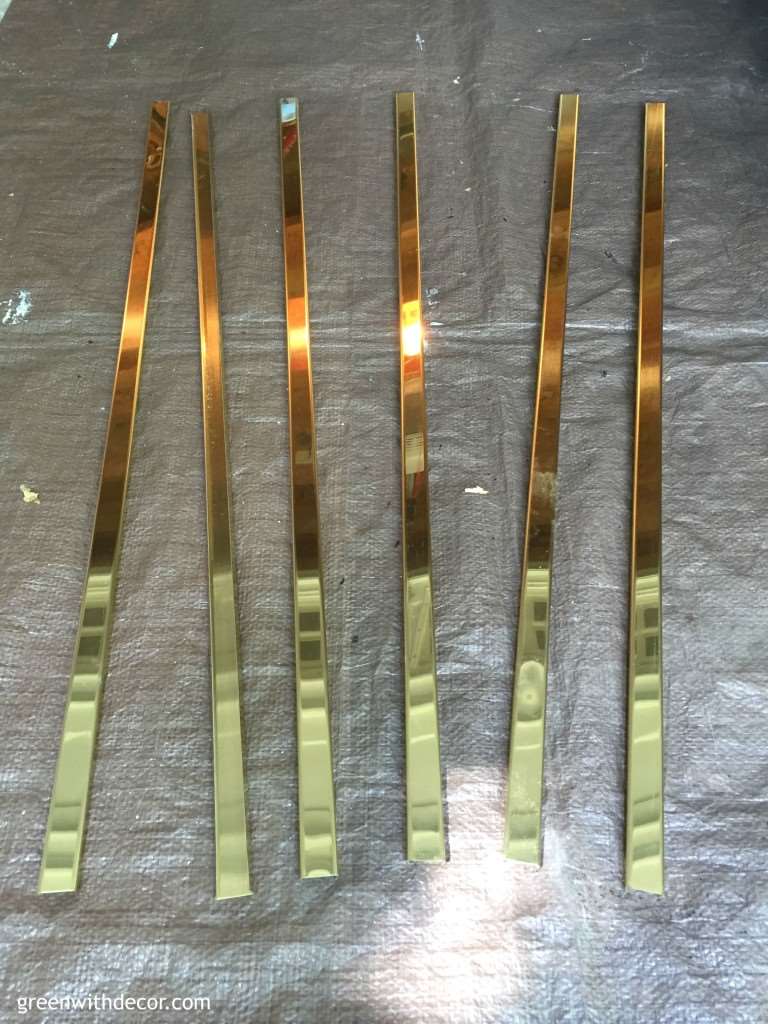 2. Using wet paper towel, wipe off the bars to get rid of any dirt.
Dry them off before painting.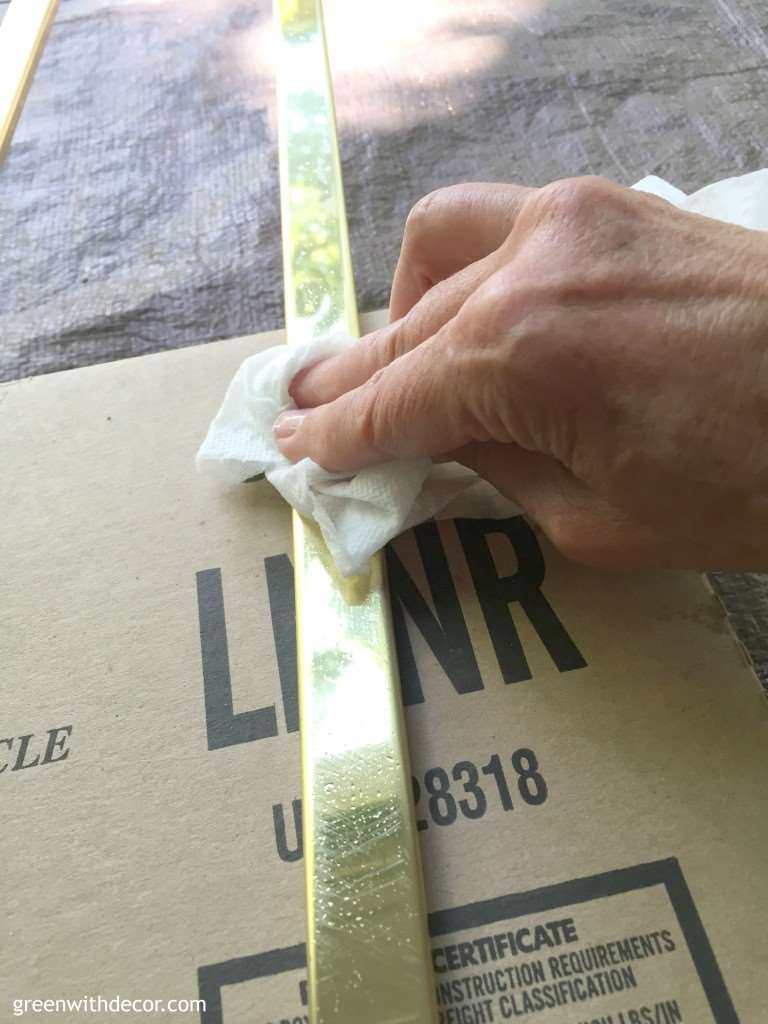 3. Set the bars up on a box to prop them up for painting.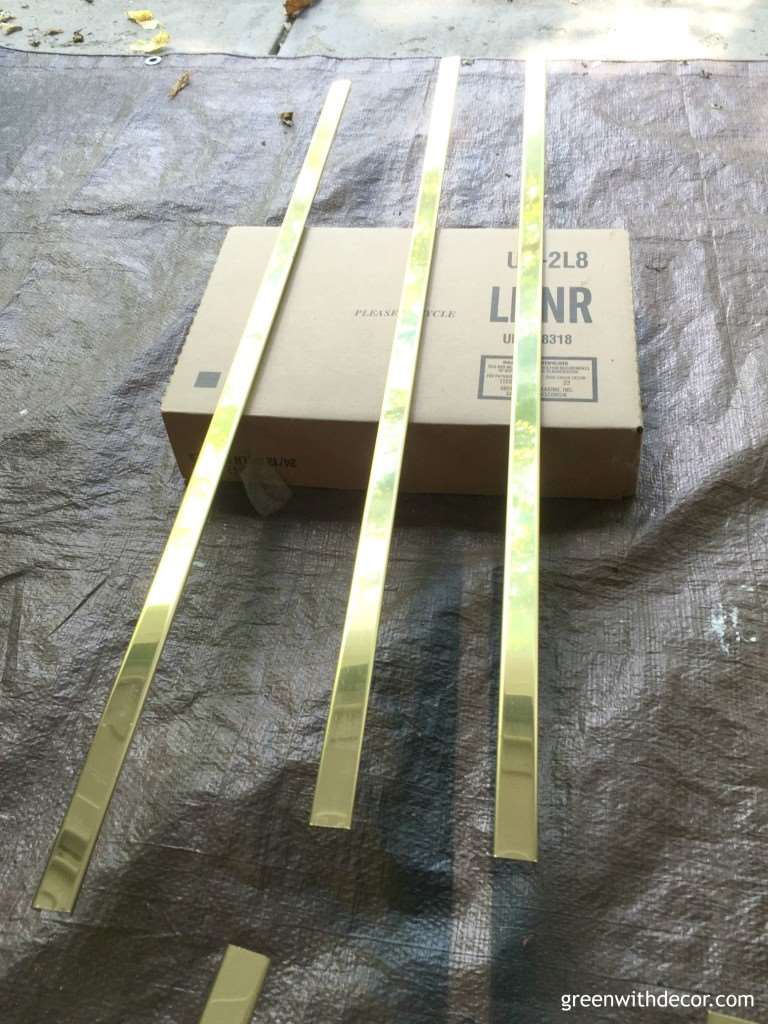 Then you can be sure the spray paint hits the tops and sides of the bars.
4. Spray two light coats of paint.
Let it dry.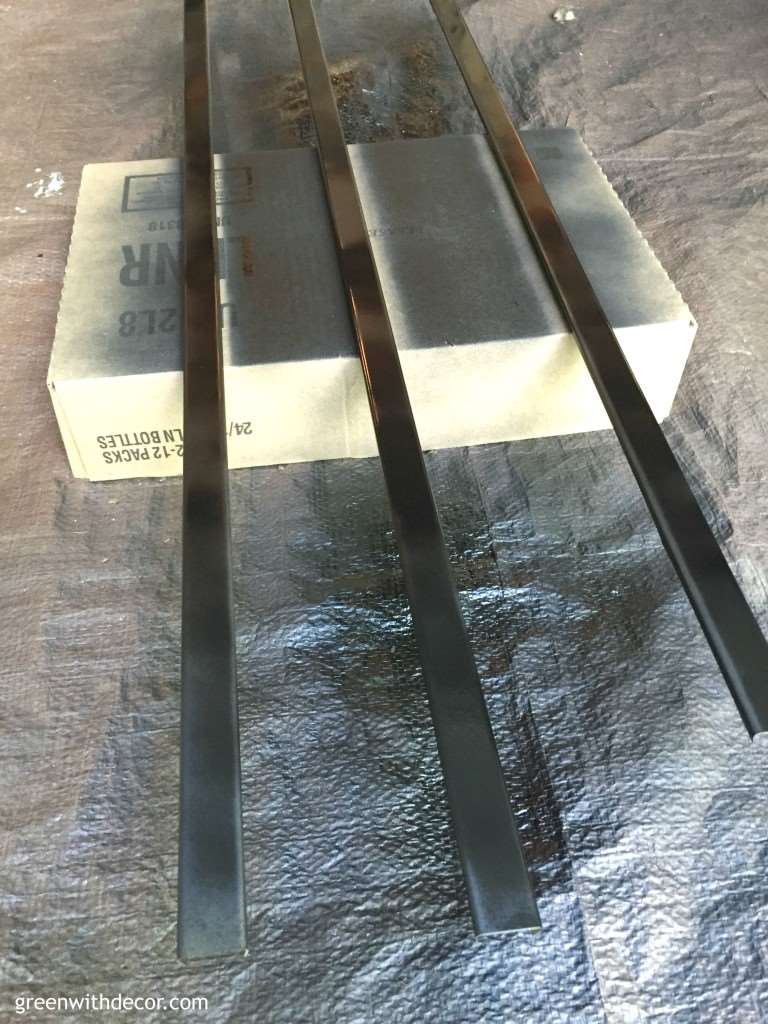 5. Flip the bars over to finish spray painting any spots on the sides you may have missed.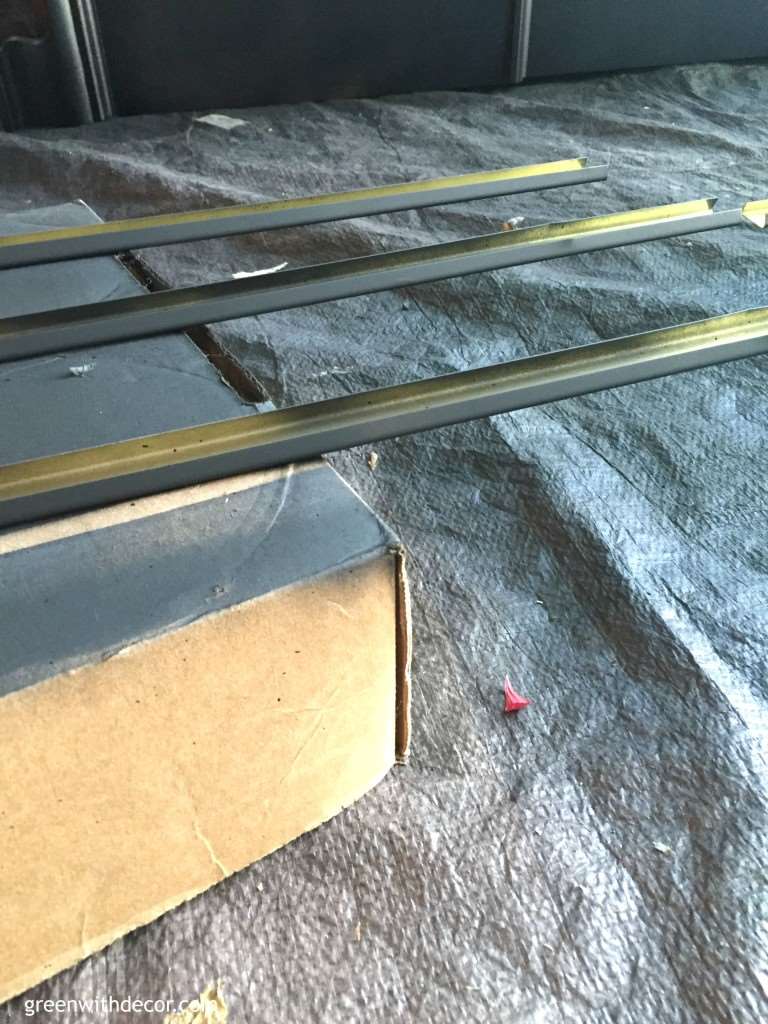 6. Pop the bars back on the fireplace.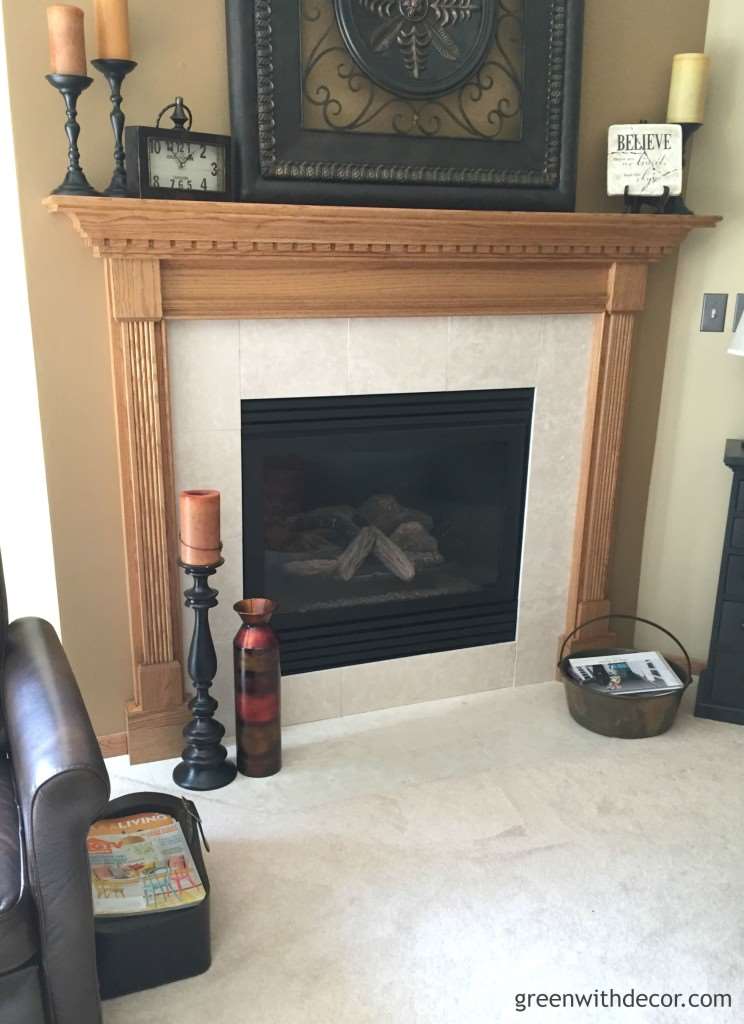 I love when a little spray paint can give a big piece a completely updated look.
What have you used spray paint to update?
For more spray painting projects, check out these posts:
Remember to bookmark or pin this post if you want to save it for later!

Pin it!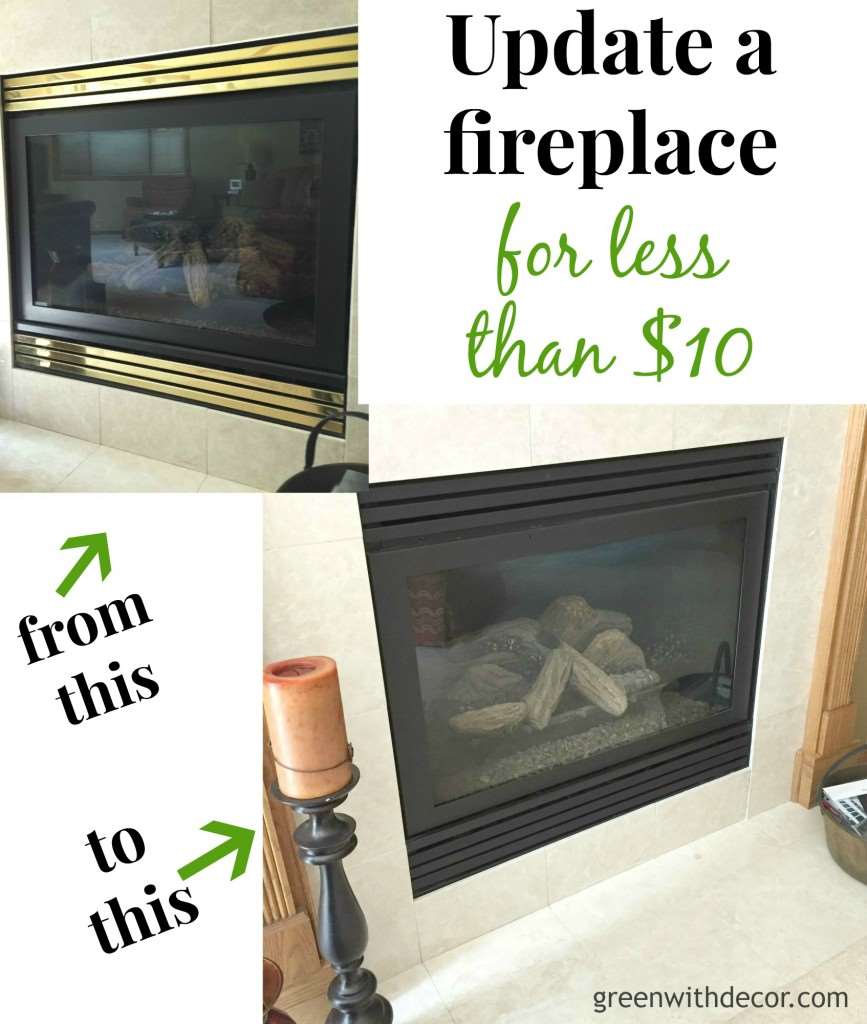 Want to read more posts like this?
Follow along: Get my emails | Facebook | Pinterest | Twitter | Instagram