Outdoor throw pillows are a pretty, colorful way to decorate the patio on a budget.
Well spring weather still hasn't exactly arrived for good around here, but we've had some nice days and have been busy in the backyard!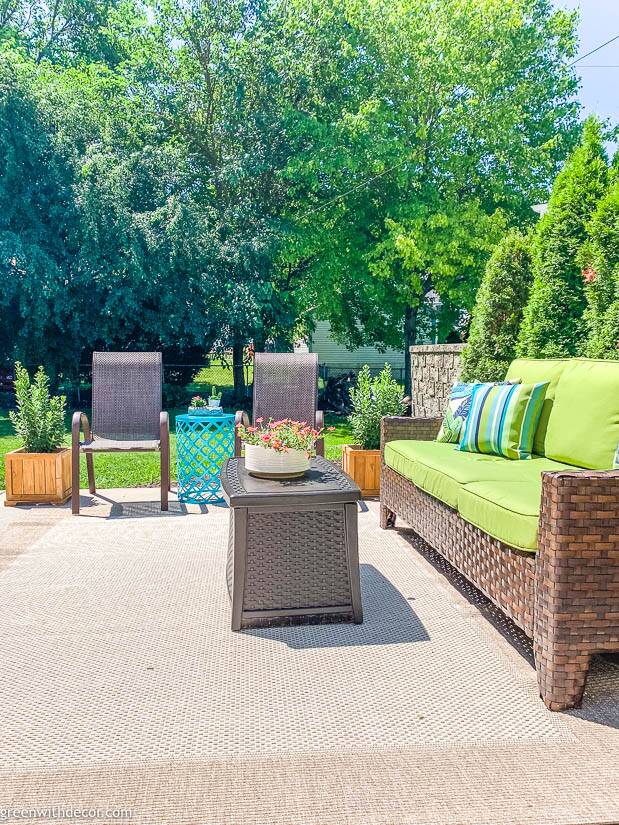 This post contains affiliate links. This means if you click the link and buy something, I may receive a small percentage of sales at no extra cost to you.
I love looking at affordable outdoor pillows each year because there are always so many good ones! And it's a fun, cheap way to change things up on the patio. I'm sharing my favorite outdoor pillows below. (Some of these are under $15!)
Aside from the usual stores, Etsy always has a good selection of outdoor pillows for a good price. Kind of an unexpected fun surprise!
Affordable outdoor pillows:
Click any of the images below for more info. (You may have to double click on mobile.)
A few of these come as a set of two, and most come in different color and size options so be sure to click through to see those. (I chose most of the blue / green ones for the collage below since that's what I have my eye on!)

Which outdoor throw pillows are your faves? Who else is busting out all things patio?
You may also recall I was shopping for outdoor sconces (see all of the pretty options by clicking that link!) to replace the old awful light fixture on the side of our garage that had been there since we moved in.
We picked this one and got it hung up!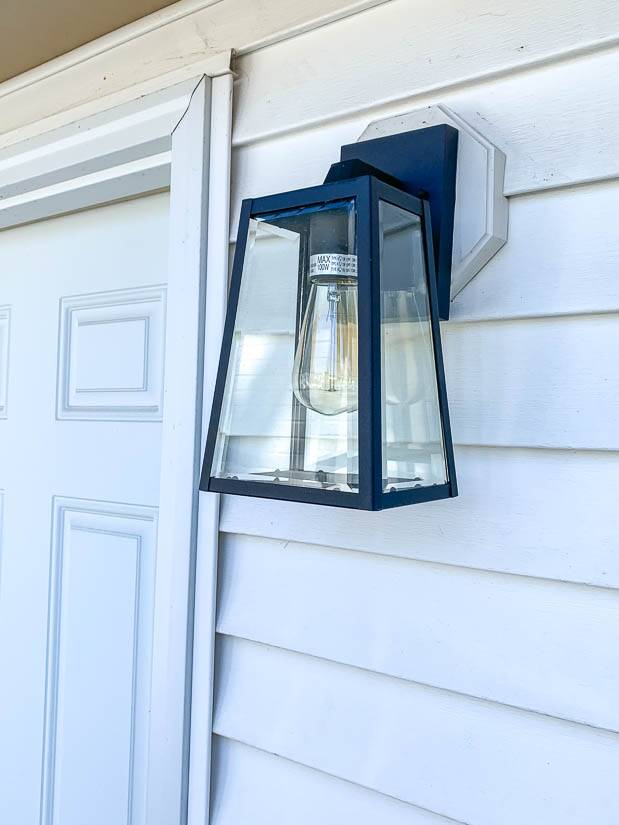 Have you been doing any backyard projects? Or have your eye on any pretty outdoor pillows?
Cheers to summer days outside! Hopefully soon!
If you're in patio decorating mode, check these posts out, too:
Remember to bookmark or pin this post if you want to save it for later!


Pin it!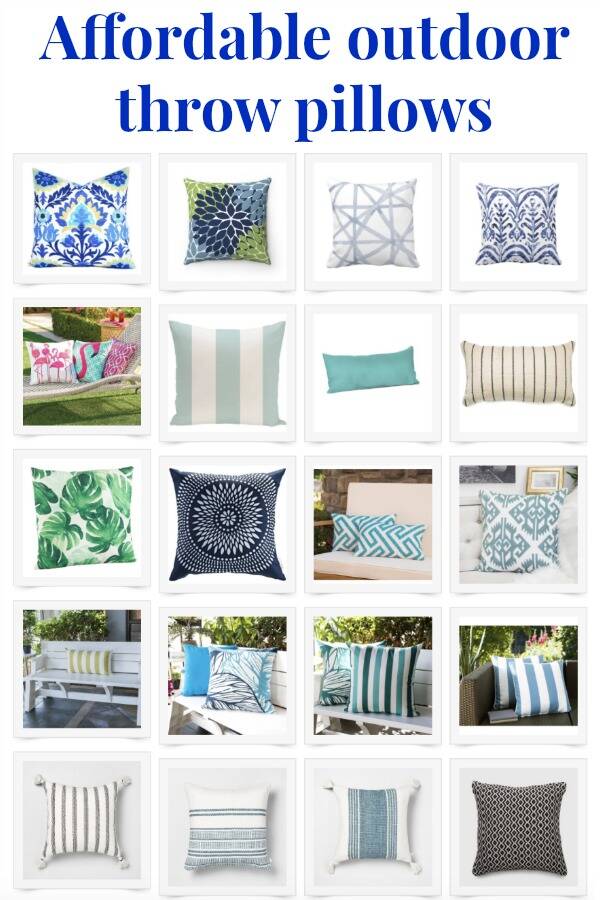 Want to read more posts like this?
Follow along: Get my emails | Facebook | Pinterest | Twitter | Instagram