We've been needing a new outdoor light for the side of our garage (right on our patio) for um, ever.
We replaced the outdoor lights on our house but just never quite got around to this one.
It's bad. It reminds me of the cups from the college cafeteria, like someone just took one and stuck it up there. Yikes.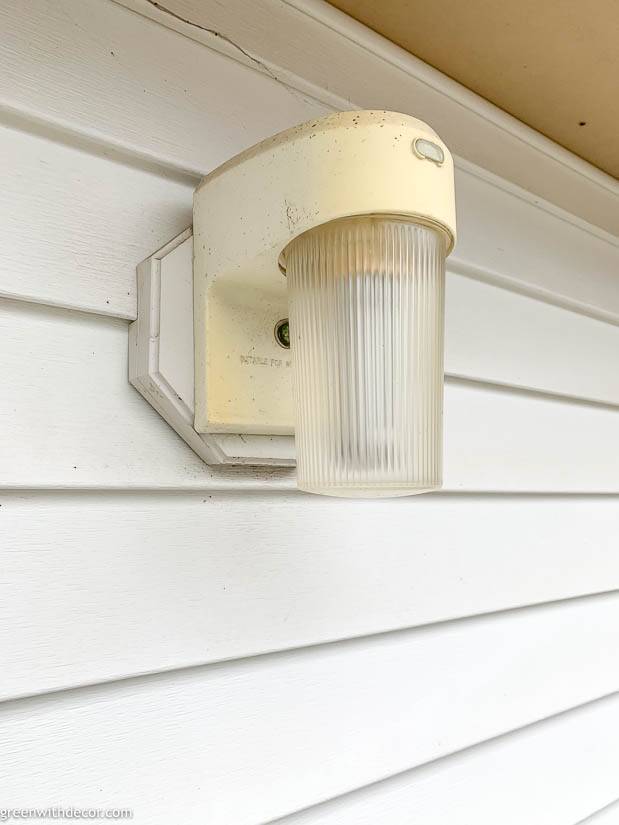 We (by we, I mean Kalen) got all of our outdoor patio furniture out recently so we're all set for summer. (See our patio all decked out last year here … haven't taken any pics yet this year.)
But eek, that old light is such an eyesore.
So naturally this led me to searching online for pretty dark outdoor sconces without spending too much.
As always, I thought I'd share my top picks with you!
This post contains affiliate links. This means if you click the link and buy something, I may receive a small percentage of sales at no extra cost to you.
Click any of the images below for more info. (You might have to double click on mobile.)
A few of these are sold in pairs so keep that in mind, too!

Which dark outdoor sconce is your fave? I'm liking the rectangle ones.
Speaking of outdoor lighting, we got these solar powered lights for above our garage a few months ago, and we really like them.
They're perfect for lighting up the driveway when you come home at night (not that we're going anywhere lately!) without having to worry about remembering to turn a switch on and off. Plus they're not expensive!
Update: We picked this light and got it installed. We love it!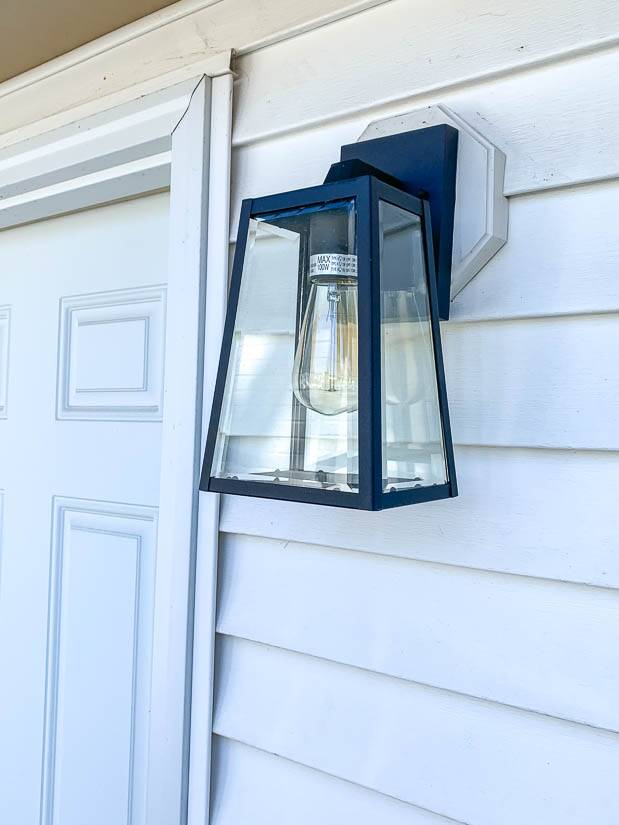 If you want more simple outdoor ideas, check these out:
Remember to bookmark or pin this post if you want to save it for later!

Pin it!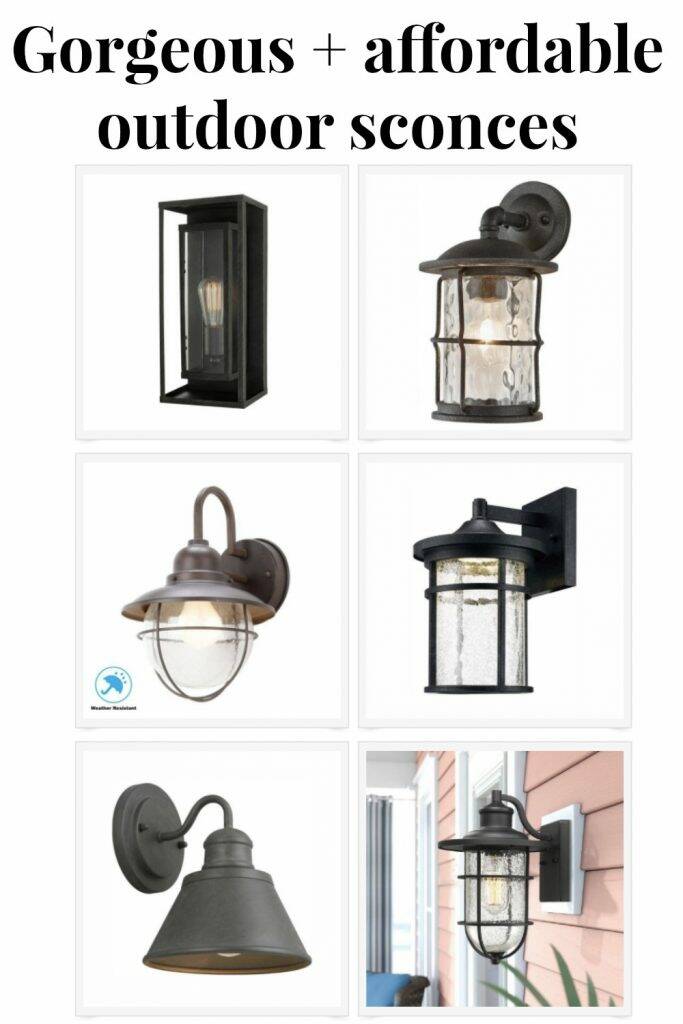 Want to read more posts like this?
Follow along: Get my emails | Facebook | Pinterest | Twitter | Instagram