Another one of my favorite parts of the renovation … picking paint colors!
I have a confession: I picked the same Sherwin Williams paint colors we used when we repainted our Cincinnati house.
But I loved them so I was excited to use them again!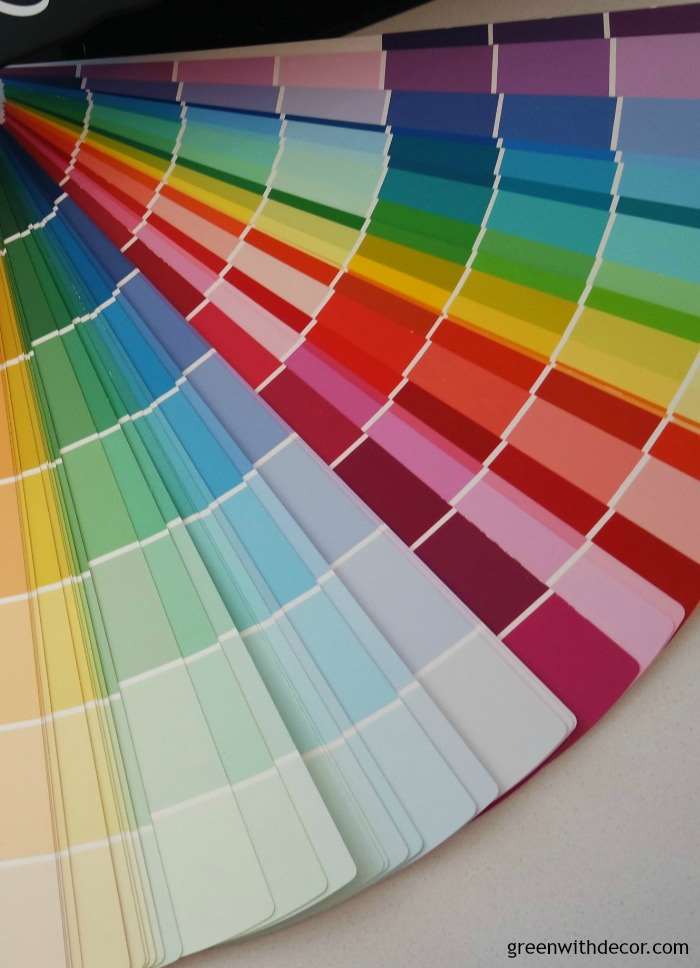 When we were first picking paint colors back in Cincinnati, we used this handy paint swatch book from Sherwin Williams. It seriously has every color possible!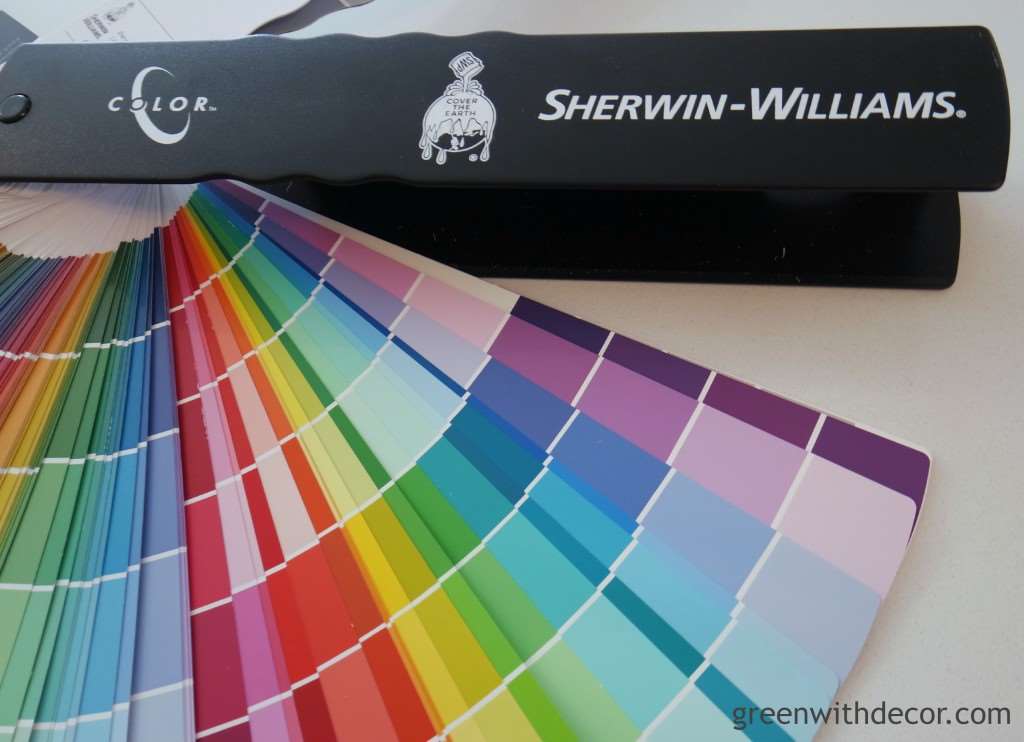 A few tips for picking paint colors. Because choosing the wall colors for the whole house at once can seem like an overwhelming task!
Trends are good, but go with what you love
I love tan. I know gray is 'in' right now, but I'm a fan of tan. I think tan is warm and cozy.
So we went with Sherwin Williams' camelback for most of our house … the kitchen, family room, living room, hallways and two of the bedrooms.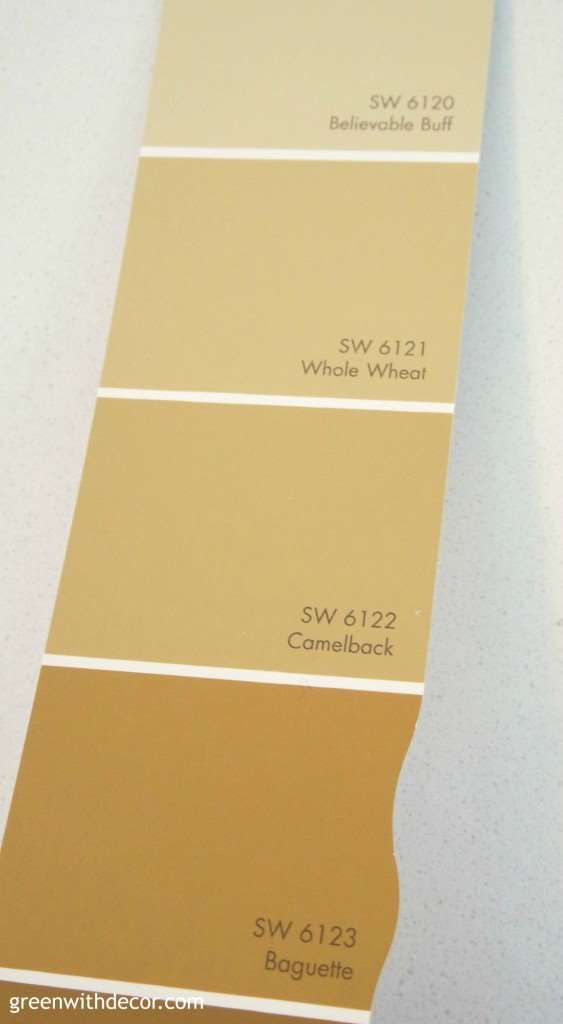 You can see pictures of Camelback in finished rooms here.
Pay attention to rooms that open up to each other
While our first floor has definitive rooms, most of the openings from one to another are big openings – so we couldn't pick colors that clashed with each other.
We didn't necessarily have to pick the same color throughout the whole house – even though we did – but this is something to note if you want to paint every room a different color.
Using some pops of color (that match your overall color palette)
To add some color, we used Sherwin Williams' Ryegrass (green) for our bathrooms and the third bedroom.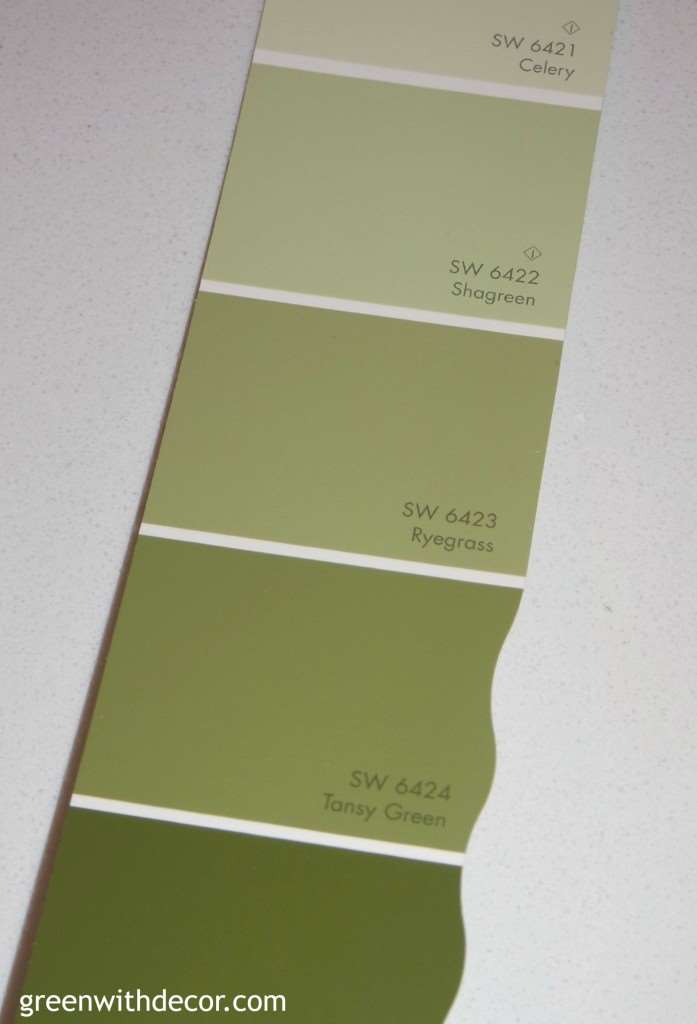 This green went well with the Camelback tan color we were using in the hallways right outside all of these rooms, so we wouldn't have to worry about the green looking out of place.
Paint color for doors and trim
The original bedroom doors had been a pale blonde wood color. (No thanks!) We wanted all white doors and trim.
Unfortunately, the doors had a shiny veneer on top of them that had to be scraped off before we could paint anything.
It was a lot of work – and scraping the veneer off the doors made a sound similar to that of nails on a chalkboard. But we did it!
More pictures to come of the finished painted rooms!
Planning your own renovation?
Download my Kitchen and Bathroom Renovation Checklists so you can easily keep track of each step. Click one of the options below.
If you're already an email subscriber, hop over to my free printables library to get your copy. 
If you're not an email subscriber yet, sign up here to subscribe to new blog posts and gain access to everything in my free printables library. 

If you want to save this post for later, remember to bookmark it or you can pin it here: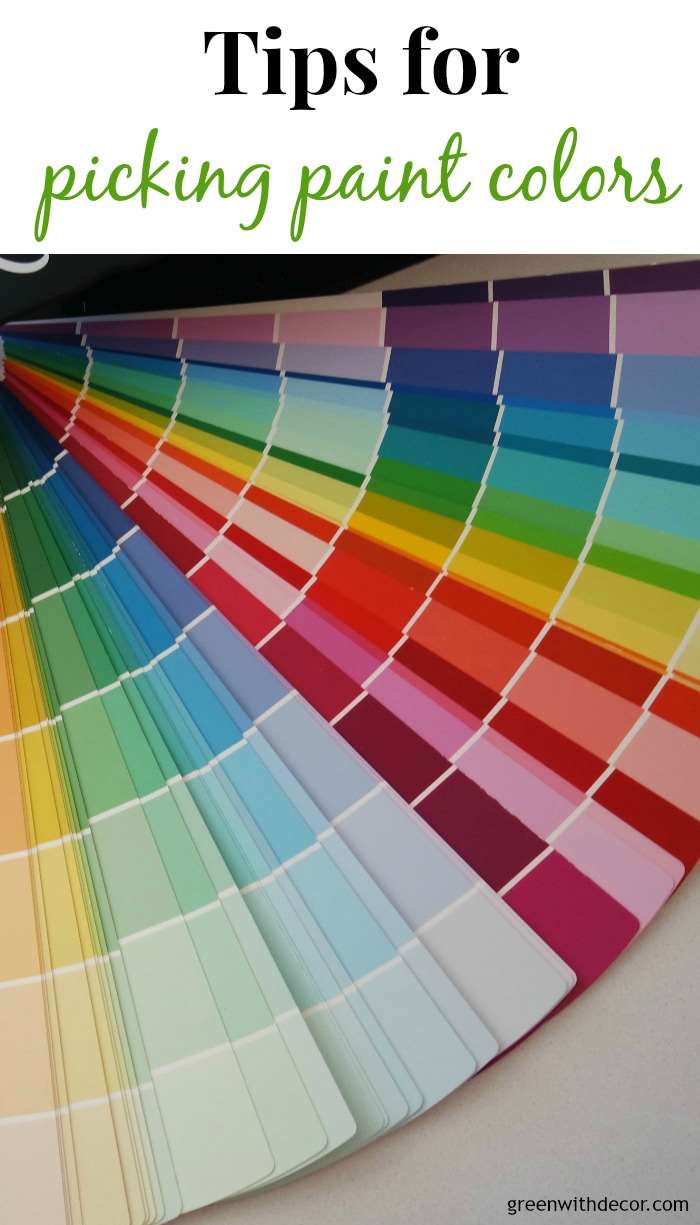 Want to read more posts like this?
Follow along: Get my emails | Facebook | Pinterest | Twitter | Instagram | Google+