Happy almost March!!
Also known around here as St. Patrick's Day month, which means even more green decor than usual!
I have a fun St. Patrick's Day craft to kick off the month: this 'LUCKY' decoration: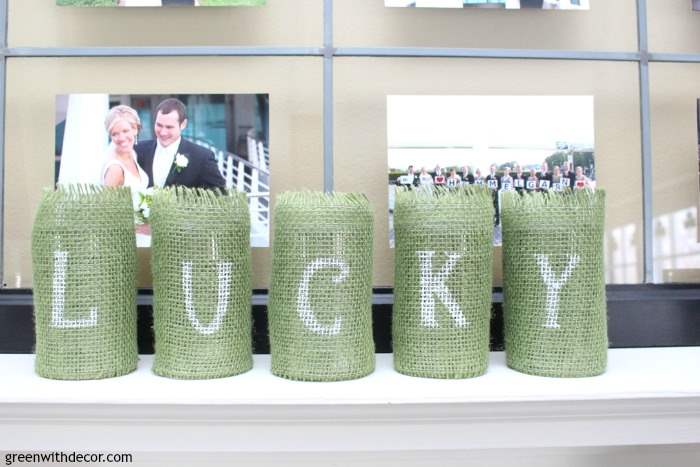 You guys may remember my 'THANKFUL' decoration I made with old soup cans around Thanksgiving.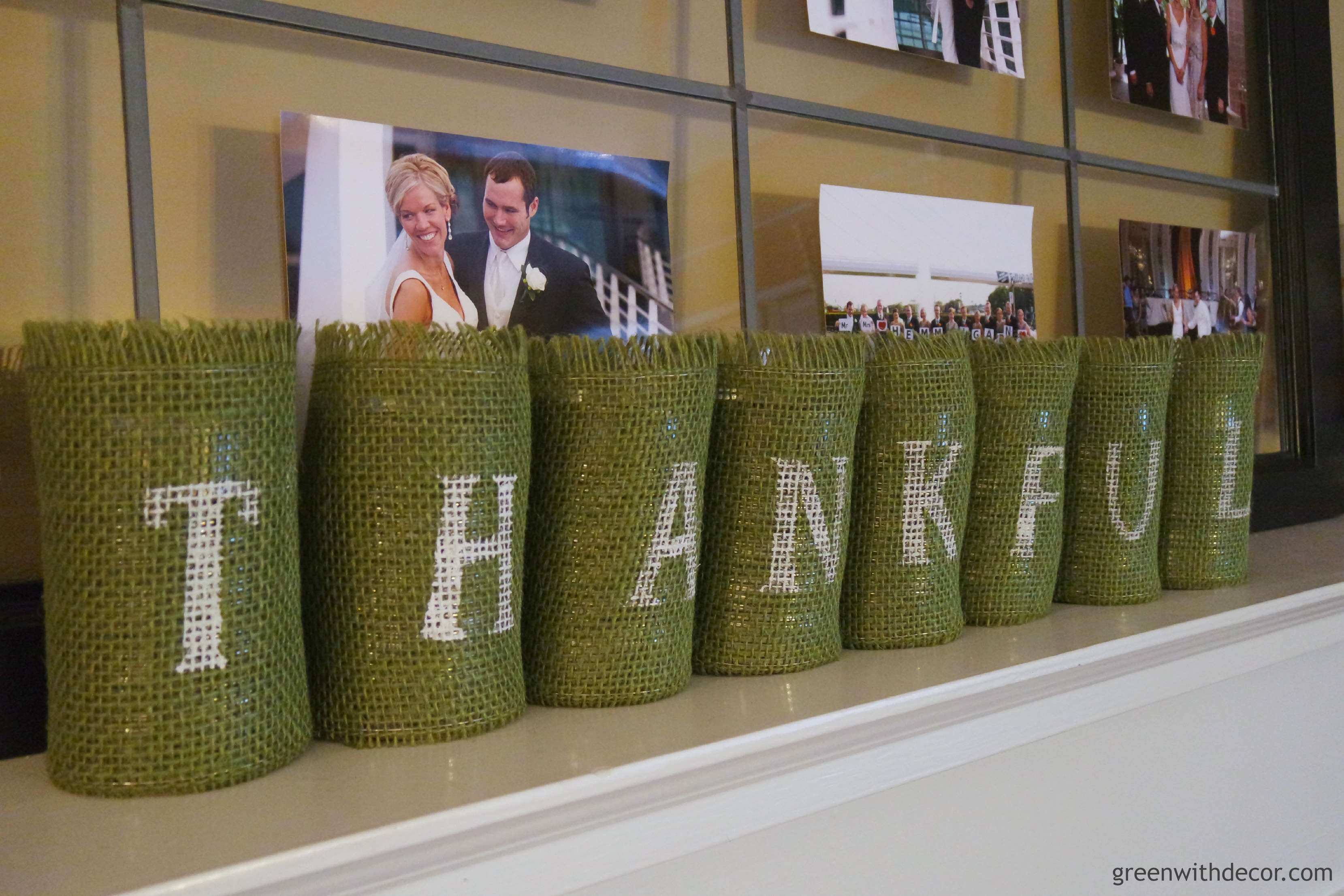 I was so excited to find green burlap for that project, and I had some leftover that I wanted to use for something…
I knew it was perfect for a St. Patrick's Day craft …
And some of the letters in 'thankful' and 'lucky' cross over, so all I had to do was make a 'C' and a 'Y', and I could have a 'LUCKY' sign … then I would be set for St. Patrick's Day!
So you can see, I HAD to make a 'LUCKY' sign!
This post contains affiliate links. This means if you click the link and buy something, I may receive a small percentage of sales at no extra cost to you.
Supply list:
2" stencils
8 old soup cans (10-oz. size)
Hot glue gun and glue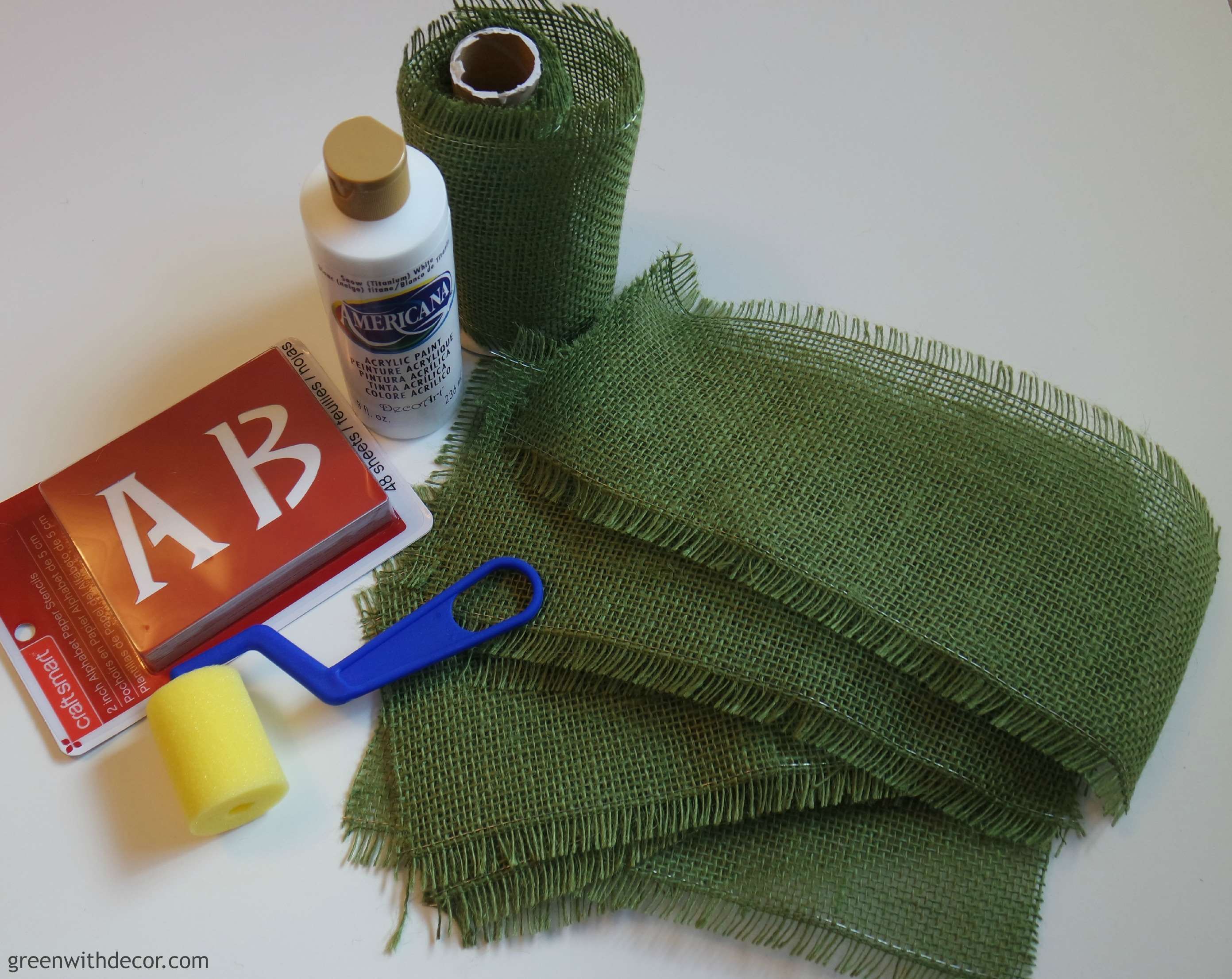 This project was pretty easy. Instead of repeating myself, head over to my 'THANKFUL' cans post for the full project tutorial.
While you're at it, you could even make a 'thankful' decoration at the same time and get WAY AHEAD on Thanksgiving decorations!
When I displayed the 'THANKFUL' cans up near our wedding photos, I commented it was a good fit since we're obviously thankful for our wonderful family and friends that surrounded us on that fabulous day.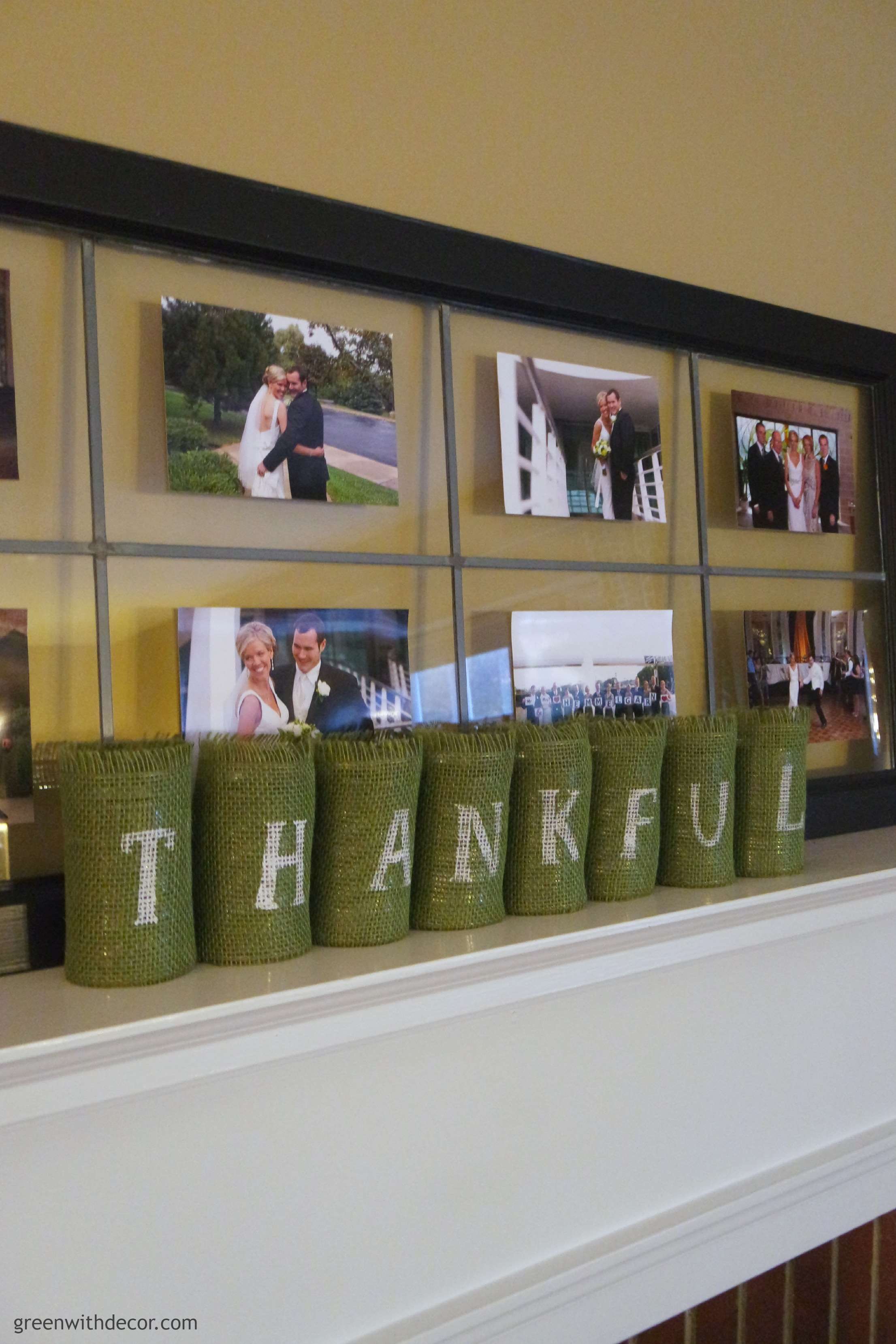 'Lucky' seems like an equally fitting word to display near these pictures of the best day of our lives.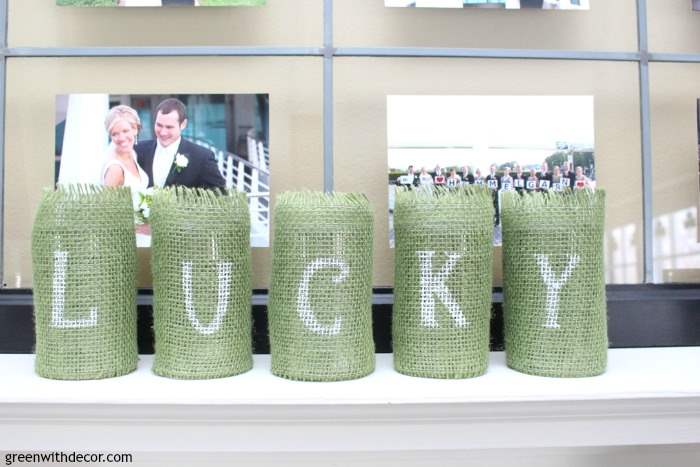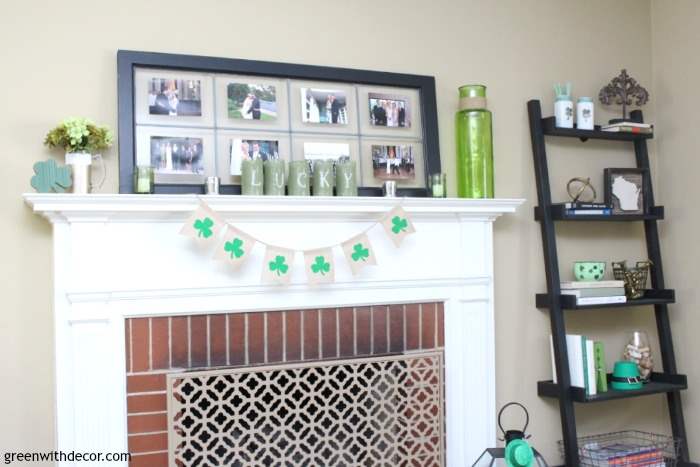 Okay, enough with the cheesiness!
Have you made any St. Patrick's Day crafts? I'd love to hear about them!
And if you want more St. Patrick's Day DIY ideas, check these out:
Remember to bookmark or pin this post if you want to save it for later!


Pin it!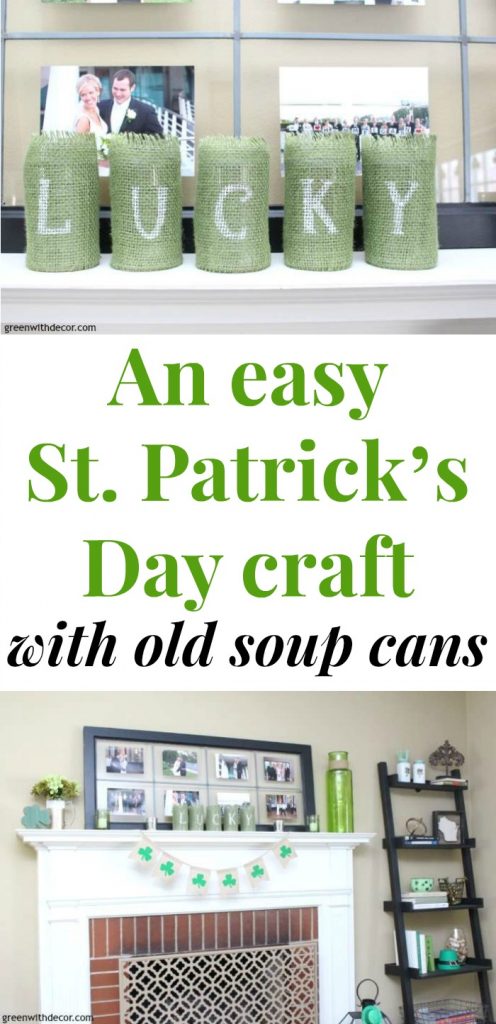 Want to read more posts like this?
Follow along: Get my emails | Facebook | Pinterest | Twitter | Instagram